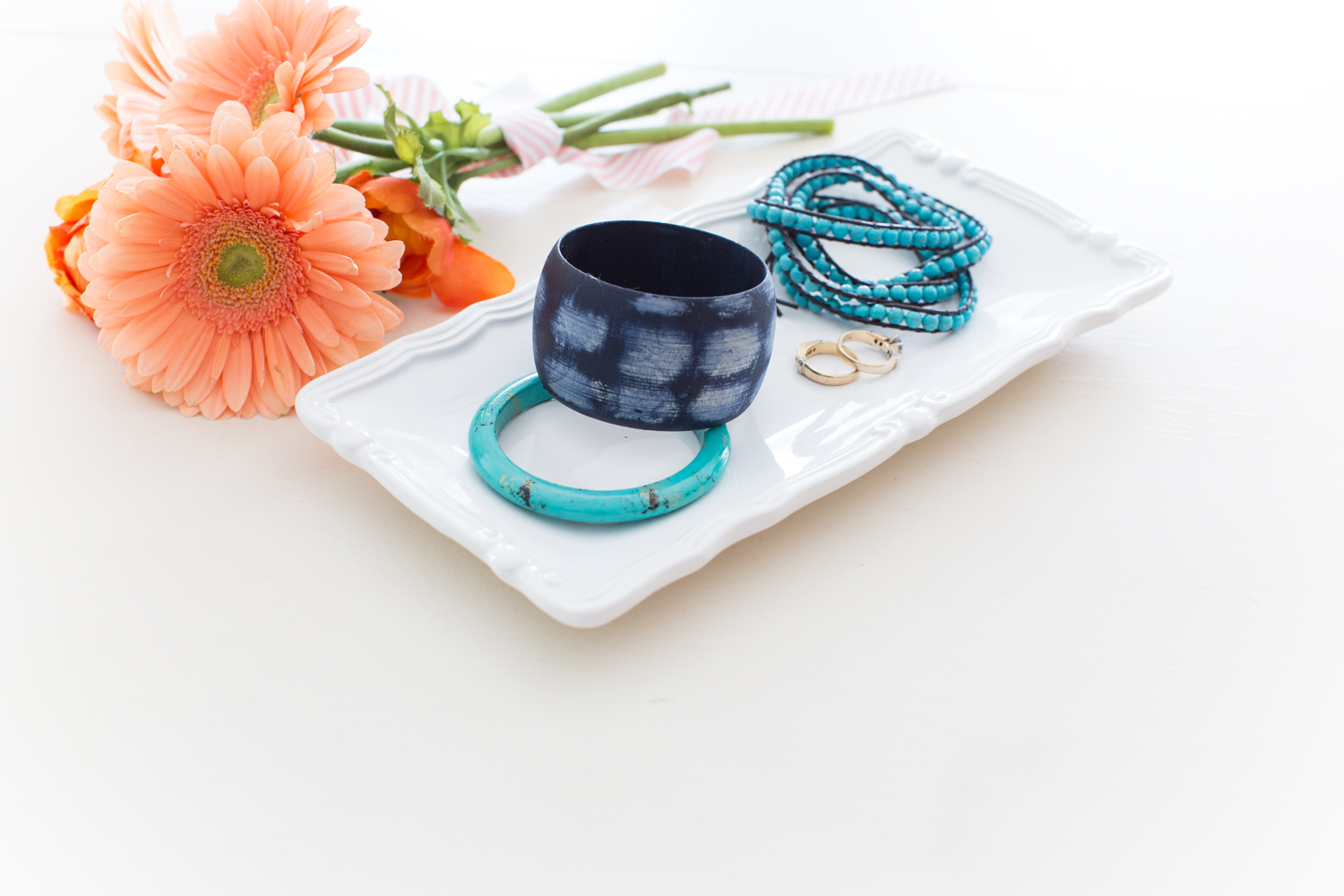 Hello friends…I hope you had a nice week.
I'm so excited for today's post as it's my first as a DecoArt ambassador. I have used DecoArt paints for a very long time, so to be part of this core blogger group (you can see the rest of the crew here) means a great deal to me. Amazing group, right?
Each month, we will be bringing  you new, exciting and hopefully inspiring projects for you to try out yourself. This month, some of us were sent a pair of  wooden bangles from DIYBangles.com (I got too excited and forgot to take pictures of them prior to painting them.) and we were tasked with transforming them into beautiful colorful arm candy, just in time for Mother's Day.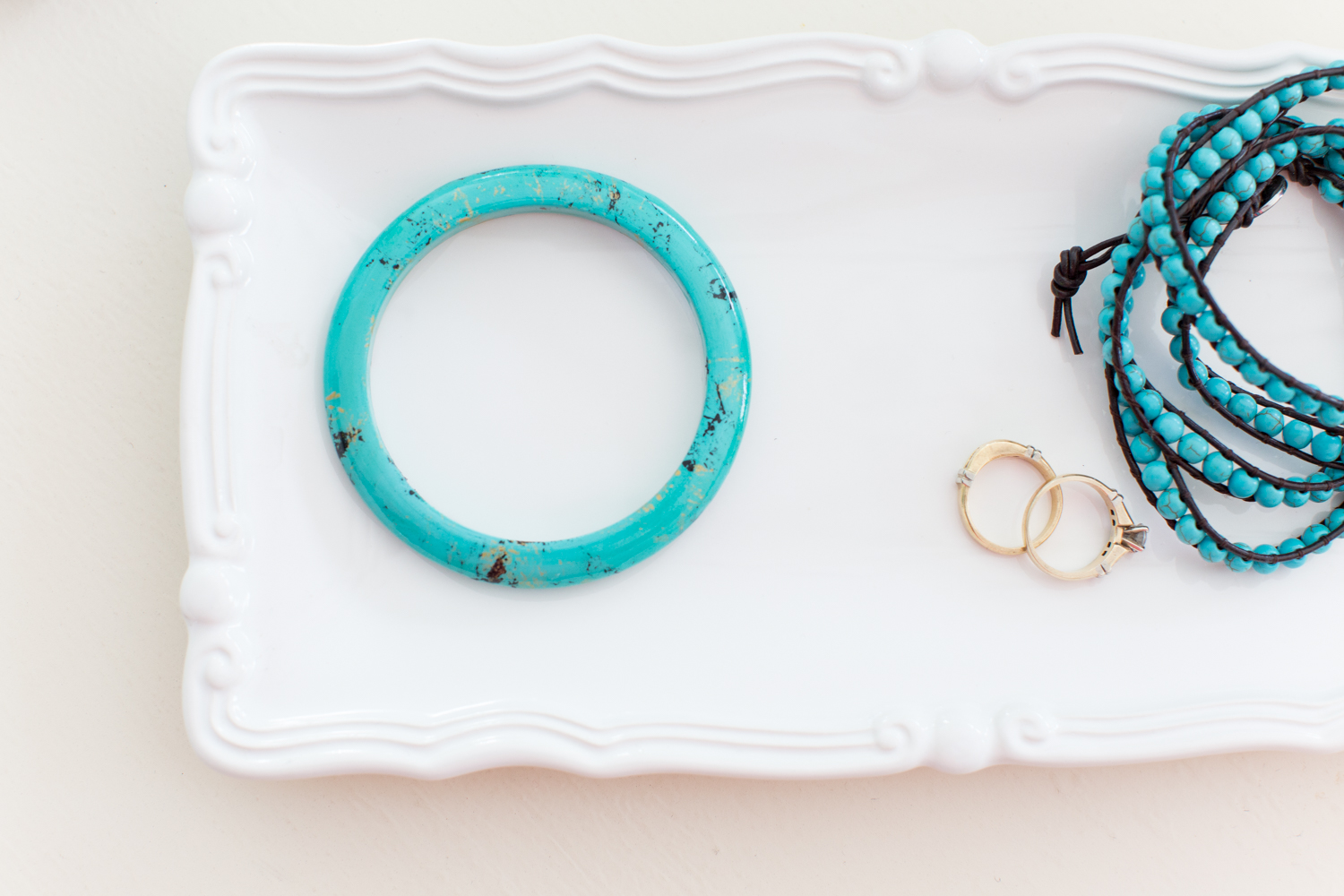 I've always loved turquoise pieces and wanted to see if I could recreate the look. I'm so happy with the results and how easy it was to achieve.
Here is what you'll  need :
* Wooden Bangles
* Paint Brush
* Aqua Sky DecoArt Paint
* Teal Mint DecoArt Paint
* Black DecoArt Paint
* Gold DecoArt Paint
* Triple Thick Gloss Glaze
* Plastic wrap
* Tray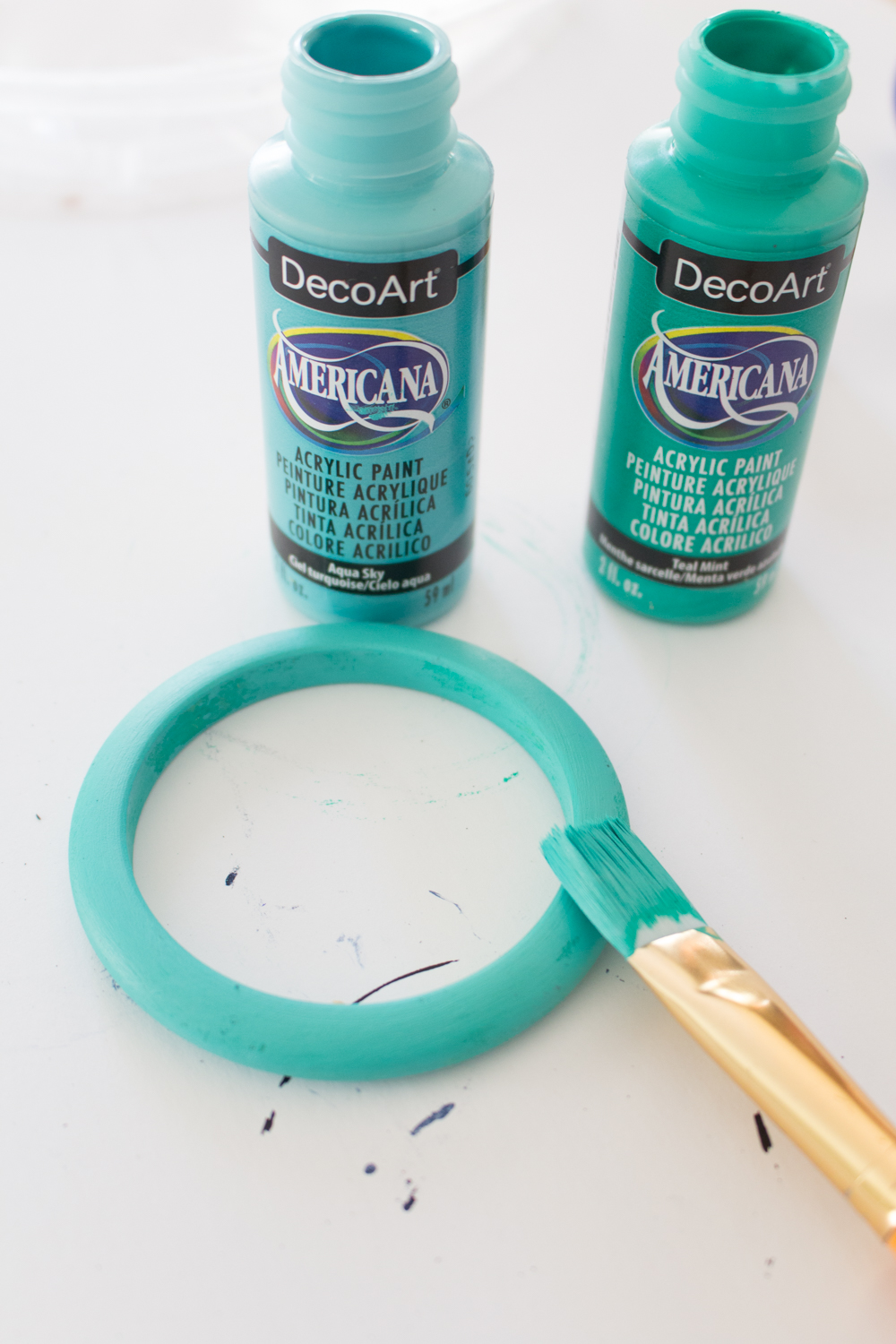 Paint your wooden bangle using Aqua Sky and Teal Mint paints (1:1 ratio); allow to dry.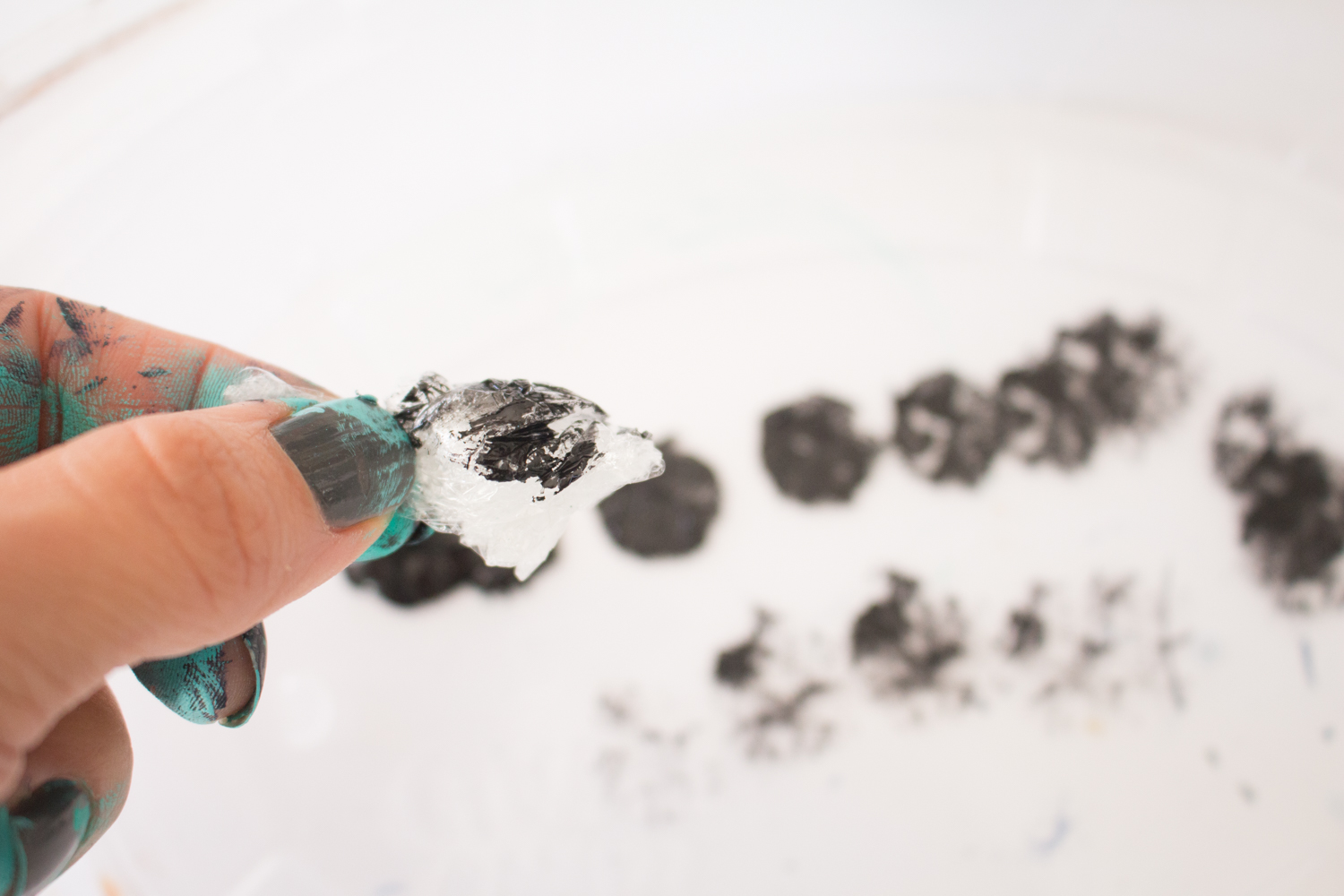 Place some black paint onto a tray. Scrunch a piece of plastic wrap and dip it into the paint.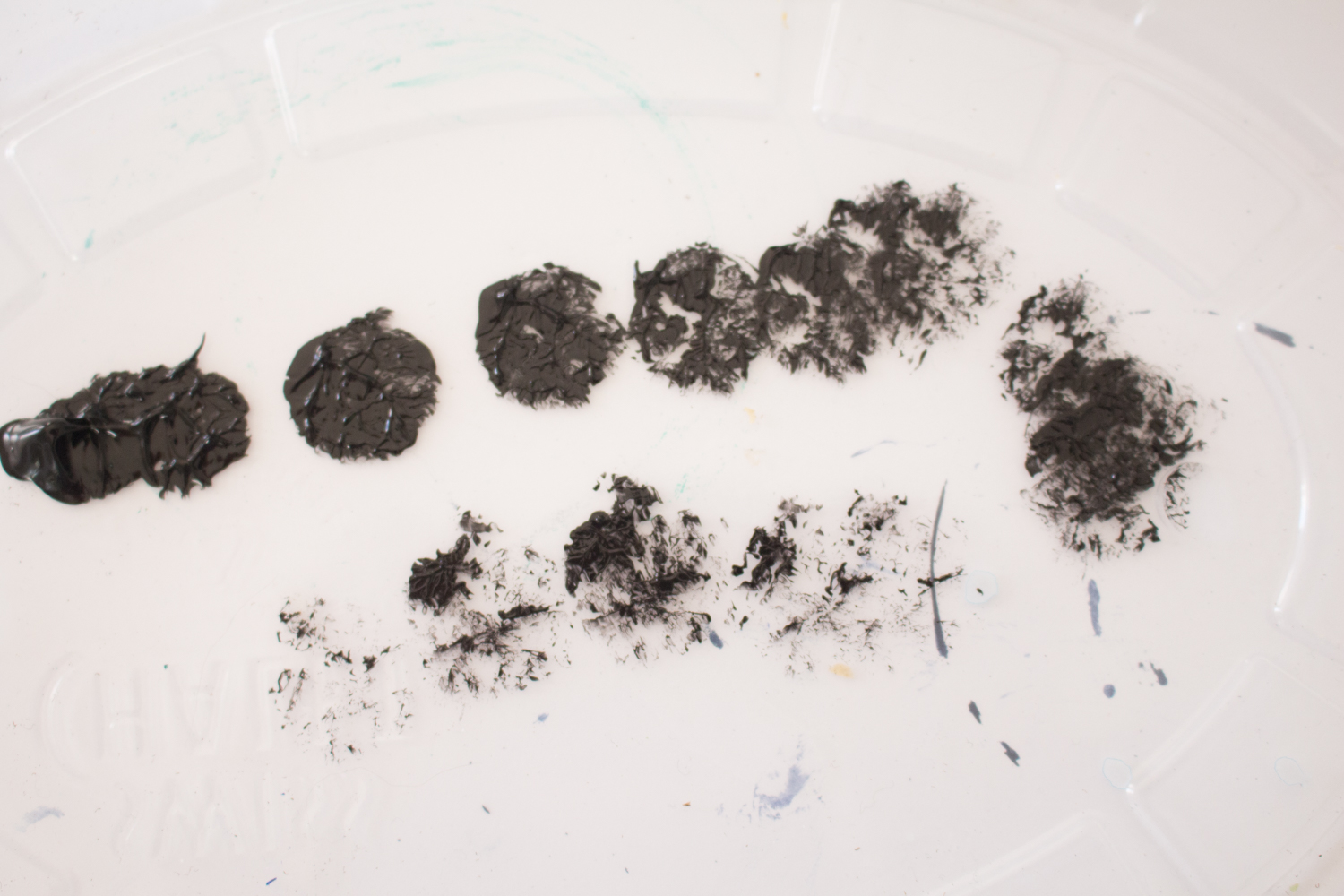 Dab the excess paint onto the tray until you have very irregular markings and most of the paint is off the plastic.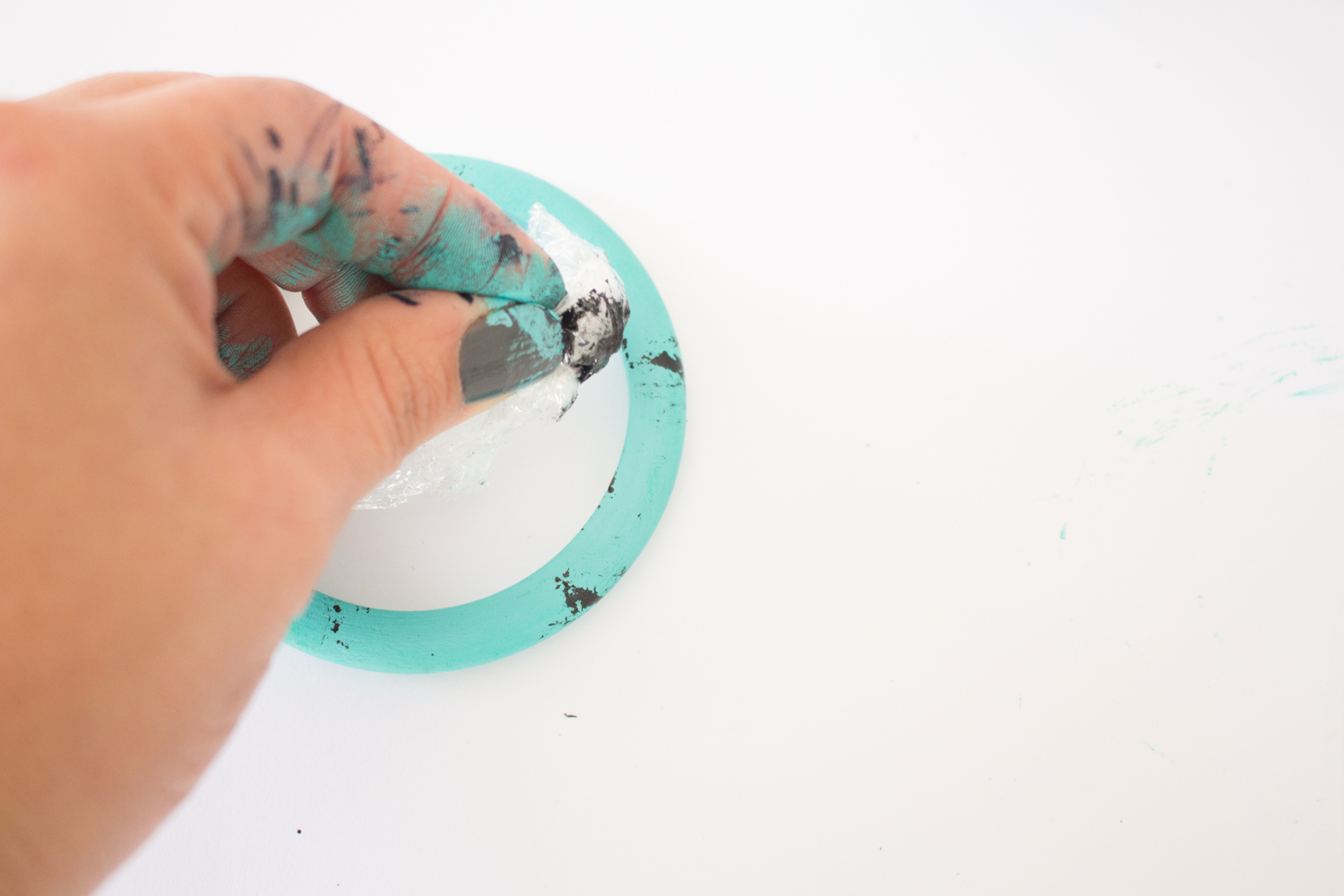 Take your plastic wrap and randomly dab the paint onto your bracelet.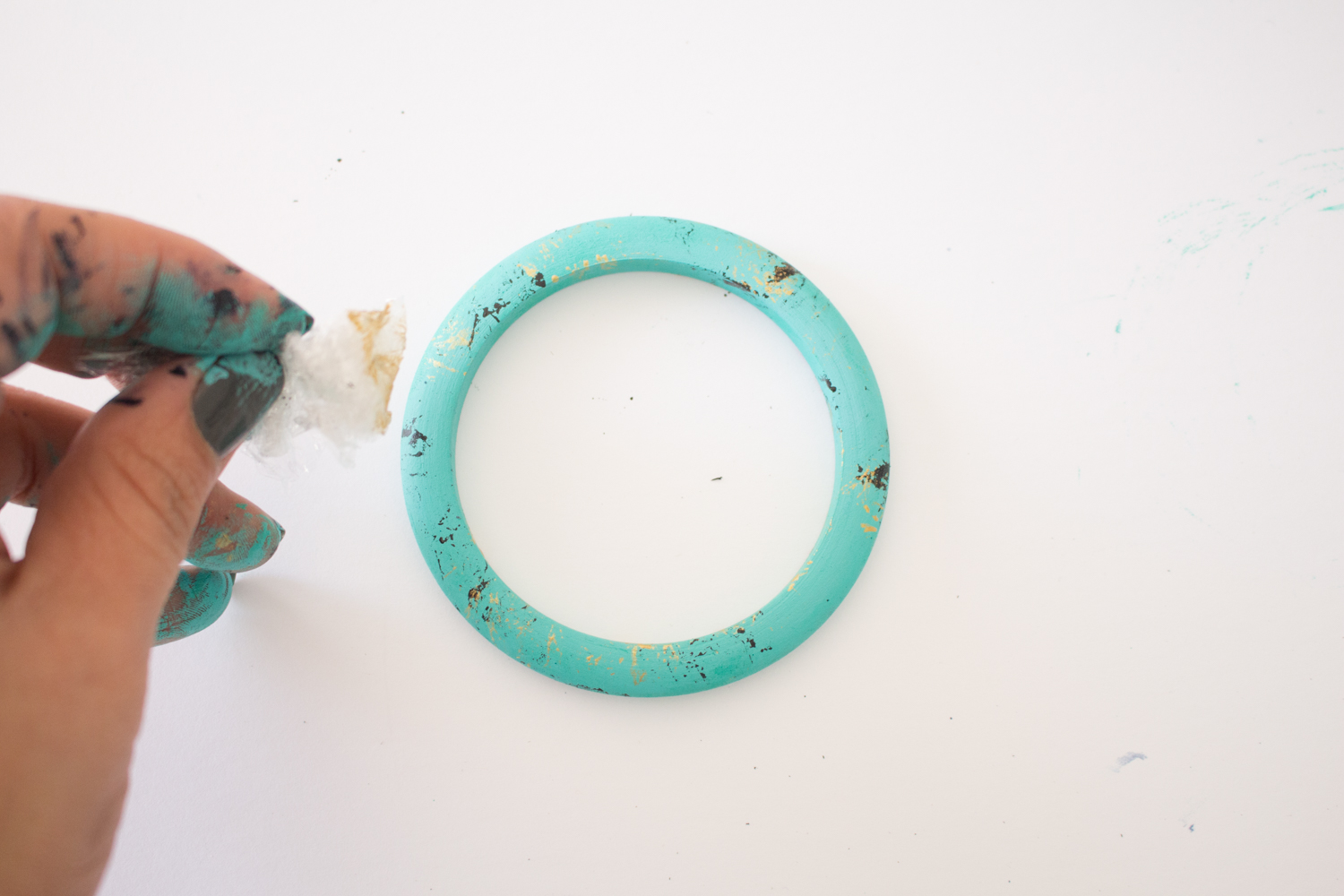 Repeat this process, but this time using gold paint.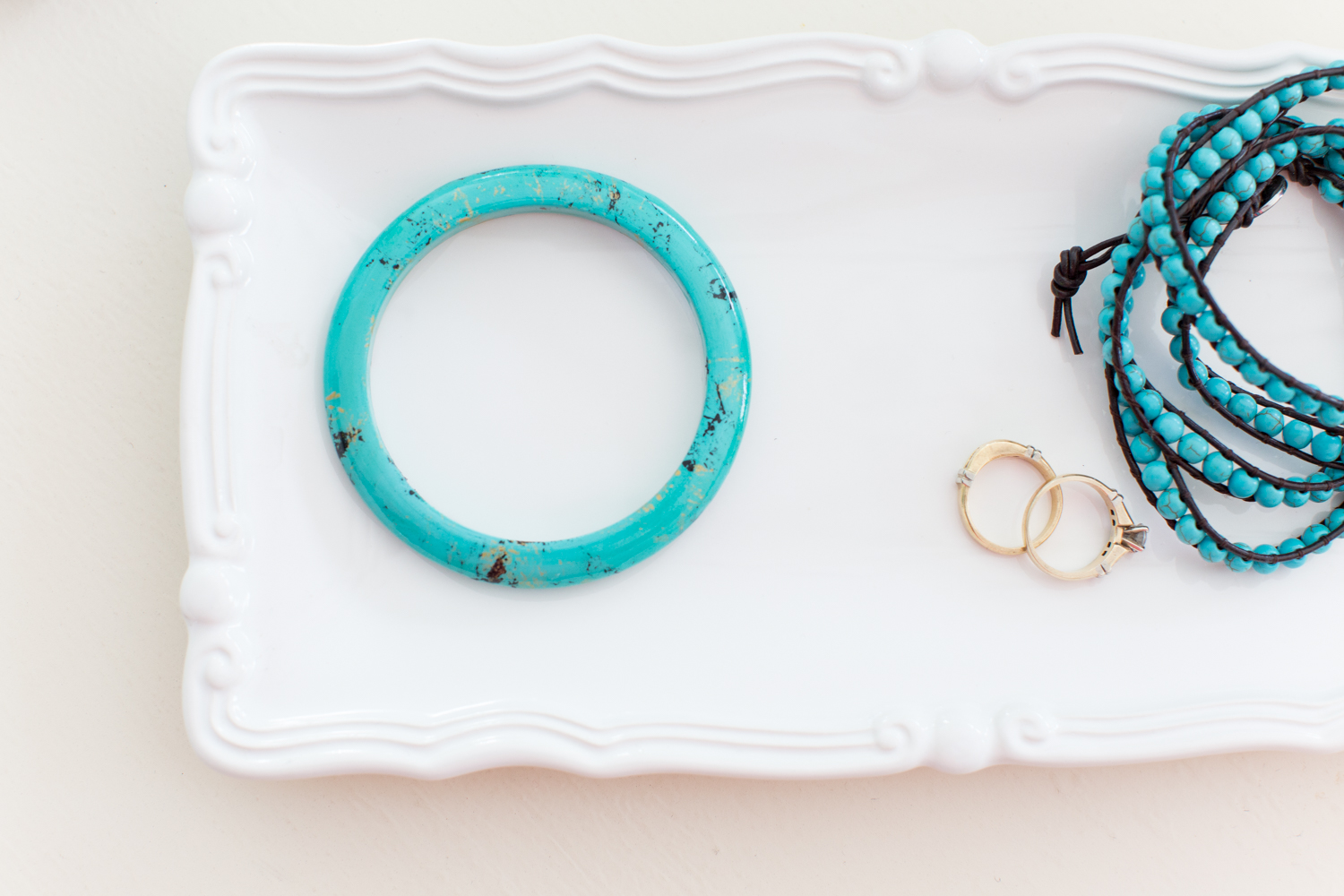 Once the paint is dry, cover the bracelet with Triple Thick Gloss Glaze for a nice shiny finish. Isn't it so pretty?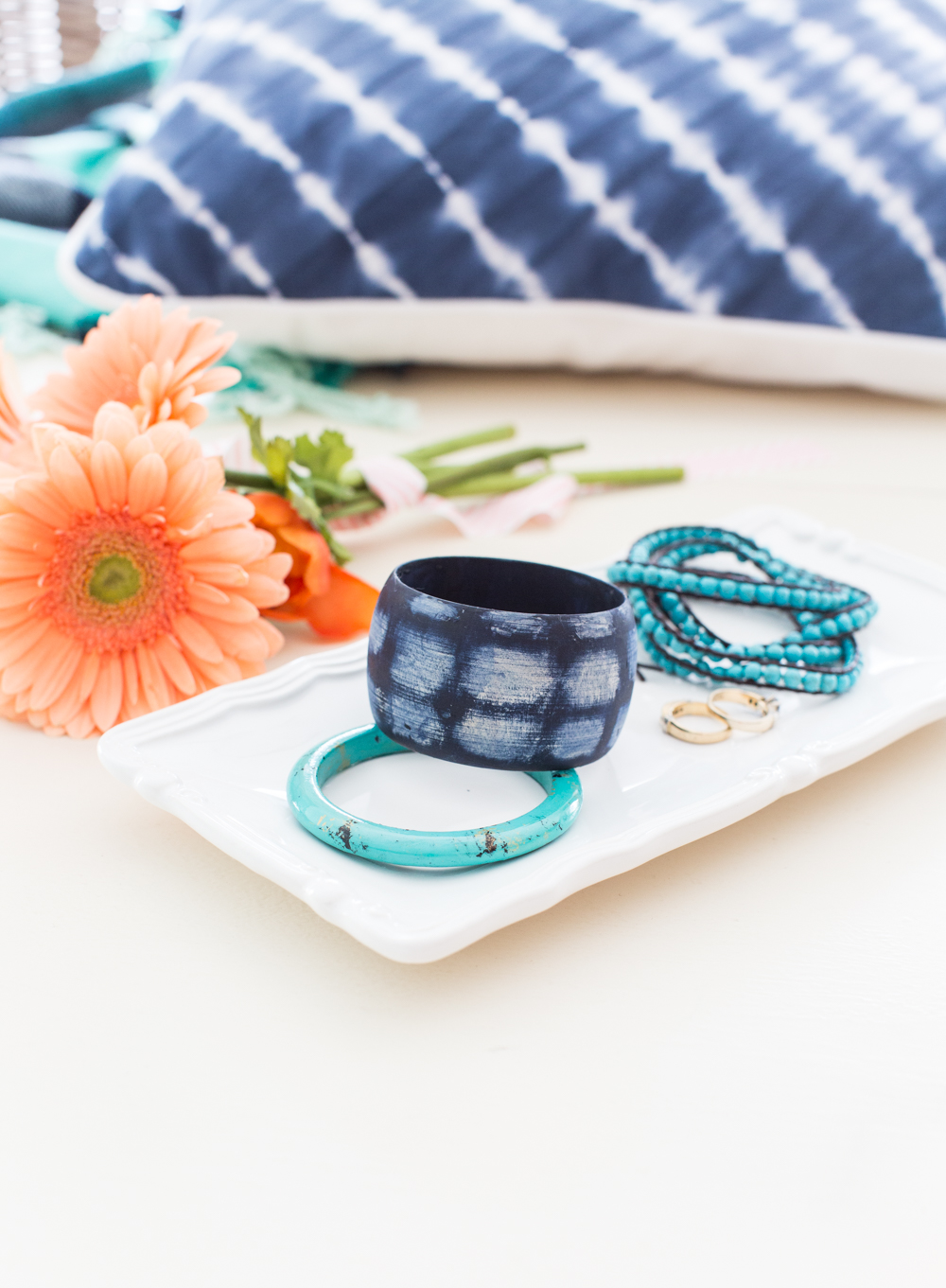 Now to make this neat 'shibori' bracelet, you will need:
* Wooden bracelet
* Prussian Blue
* Old stiff bristle brush
* Rubbing acohol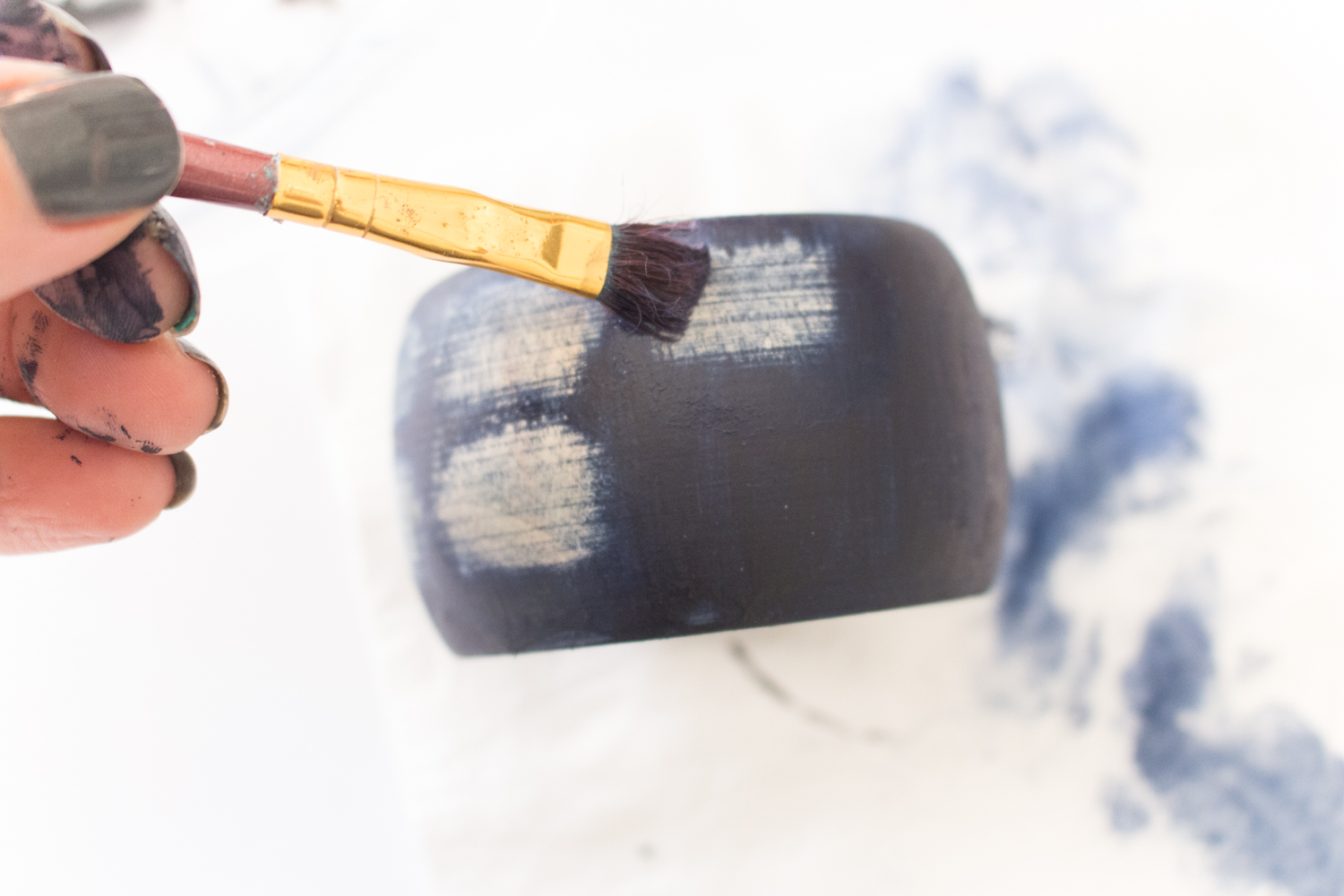 Use the Prussian Blue to paint the entire bangle and prior to the paint completely drying, dip a stiff bristle brush into alcohol and 'erase' the areas from where you want to remove the paint.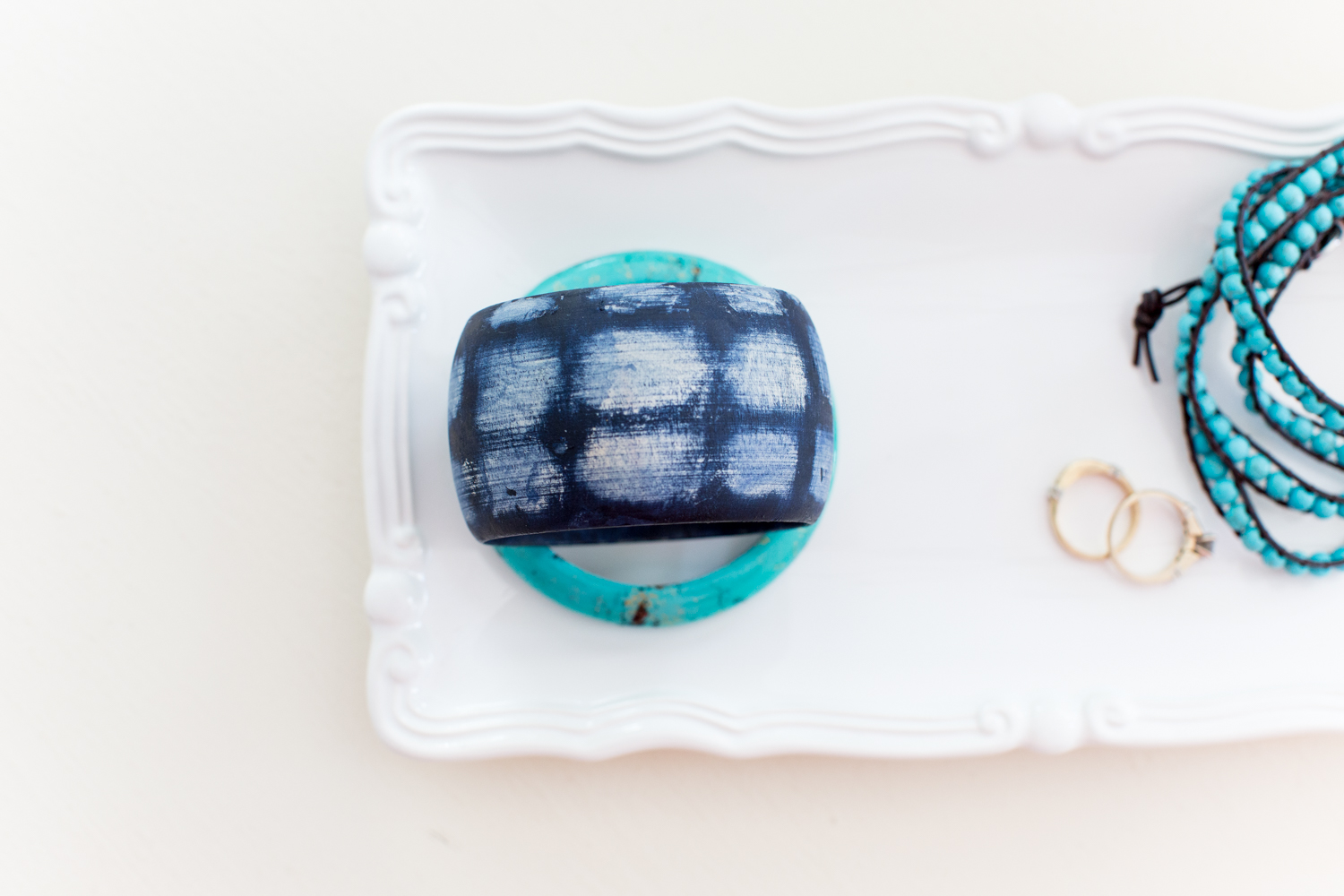 I chose a very simple design but love the way it resembles fabric and how easy it was to achieve this look.
These bracelets are so much fun and you can obviously make them as intricate or as simple as you would like. I only have two bracelets thus far, but am pretty sure I will be ordering more to paint some pretty floral designs. I'd love to maybe give some away, what do you think?
I hope you enjoyed this little project. Thank you so much for dropping by today.
Have a beautiful weekend sweet friends.
much love,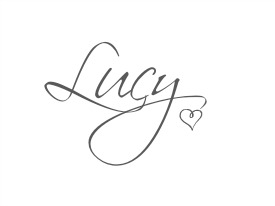 * affiliate links