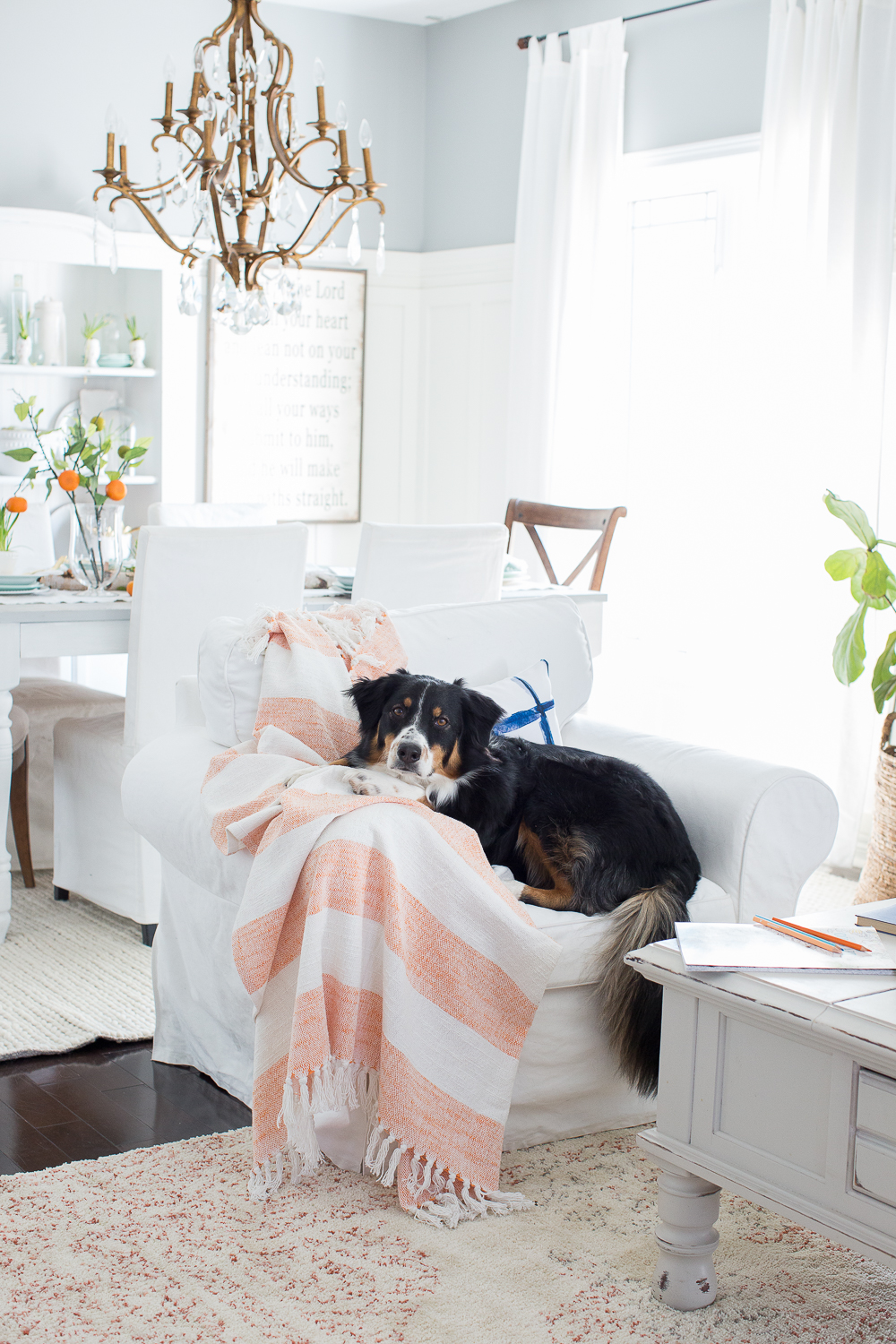 16 years ago while pregnant with our first child, we became a one income family as hubby and I decided I would not return to the workforce from maternity leave, instead taking on the new role of a stay-at-home mom.
This was not a decision we took lightly and viewed it as a blessing and privilege, but not without sacrifice. At times, I wondered if we had made the right choice and would often feel guilty for being at home and not contributing to our finances. But hubby would always reassure me that no amount of money could buy his peace of mind of knowing our children were safe at home with me and he would often remind me that a stay-at-home mom was a 24 hour/day job and I worked harder than he did.
In my heart I always knew that being a mom and dedicating all of my time and effort to our little ones during their formative years was what I was supposed to do and to this day I have no regrets.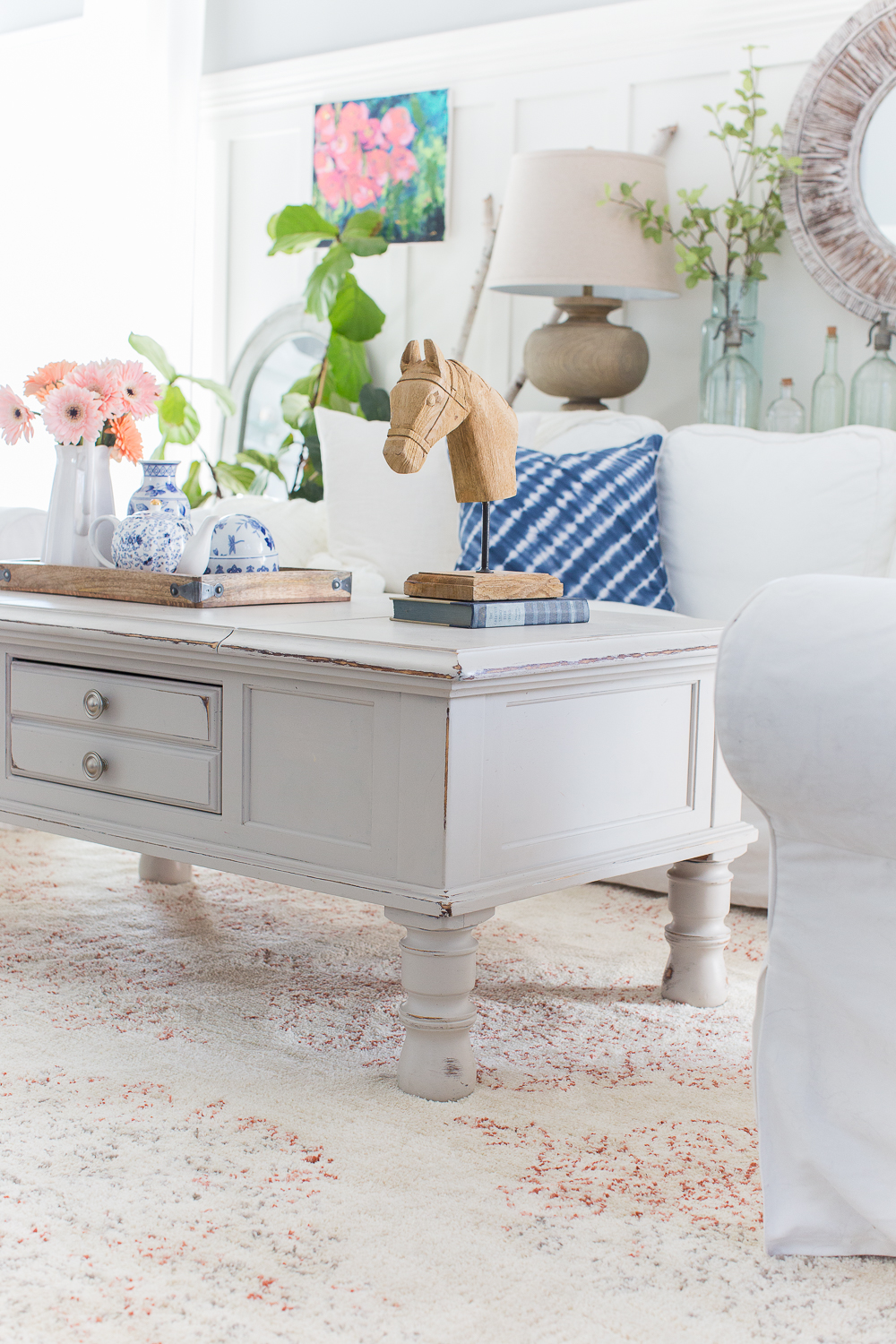 But as the kiddies got older and would depend on me less, I found myself once again feeling guilty for not contributing and so I took on a couple of odd jobs that would allow me to bring the kids with me, such as teaching art lessons a couple of times a week. The rest of the time, I overcompensated my feelings of 'guilt' by keeping our home spotless. And when I say spotless, I mean I was annoyingly obsessed with cleaning. Let's just say some in my family gave me the nickname 'Monica' (from Friends).
Fast forward a few years to launching my blog and realizing that being creative can be a messy and time consuming task. Many don't realize the amount of work and effort that goes into keeping sites like this going and I don't mean sweat pouring hard manual work per se. Having an online business is not a 9-to-5 position as it typically doesn't shut off and you could quite easily work around the clock if you allowed yourself to (case in point, I'm writing this posts at 11:35pm on Sunday).
This is by no means a complaint as I love what I do and consider myself very blessed to have the opportunity to create and share. The reality is that as this little space has grown, so too have my responsibilities to you, brands, places I contribute etc., which leaves very little time to well, clean.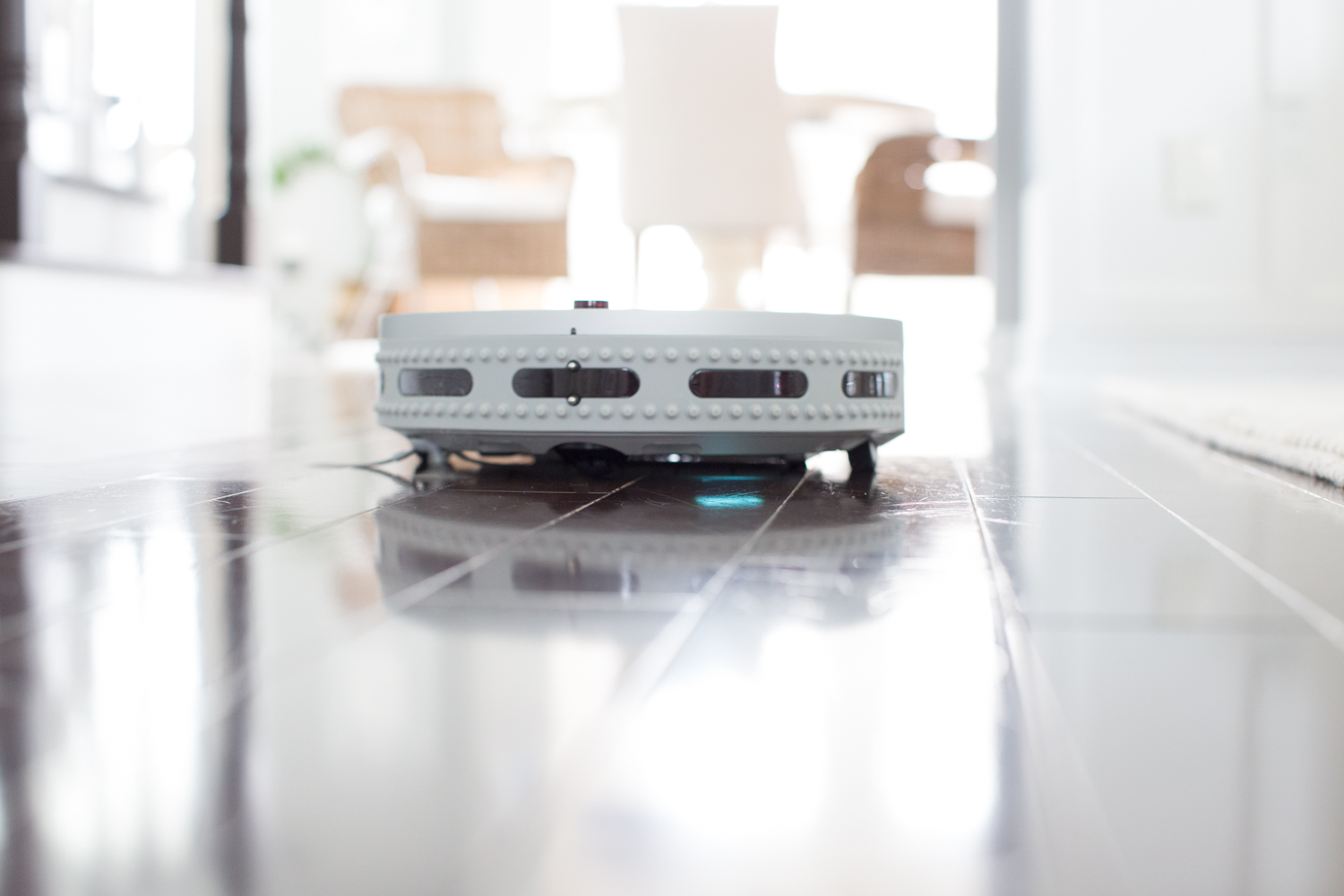 Don't get me wrong, I still try to keep our home tidy and often times will clean after everyone has gone to bed. So imagine my delight when the kind folks at Bobsweep contacted me and asked if I'd be willing to review their robotic vacuum sweetly called, bObi Pet.
In my mind, I thought "you want me to try out a robot that will do the mopping and vacuuming for me? Ummm, yes please."
As you may know, I don't often do reviews on my blog and if I do, it's only after I've tested the product and believe it would add value to our home. So after doing a little research, here "she" is.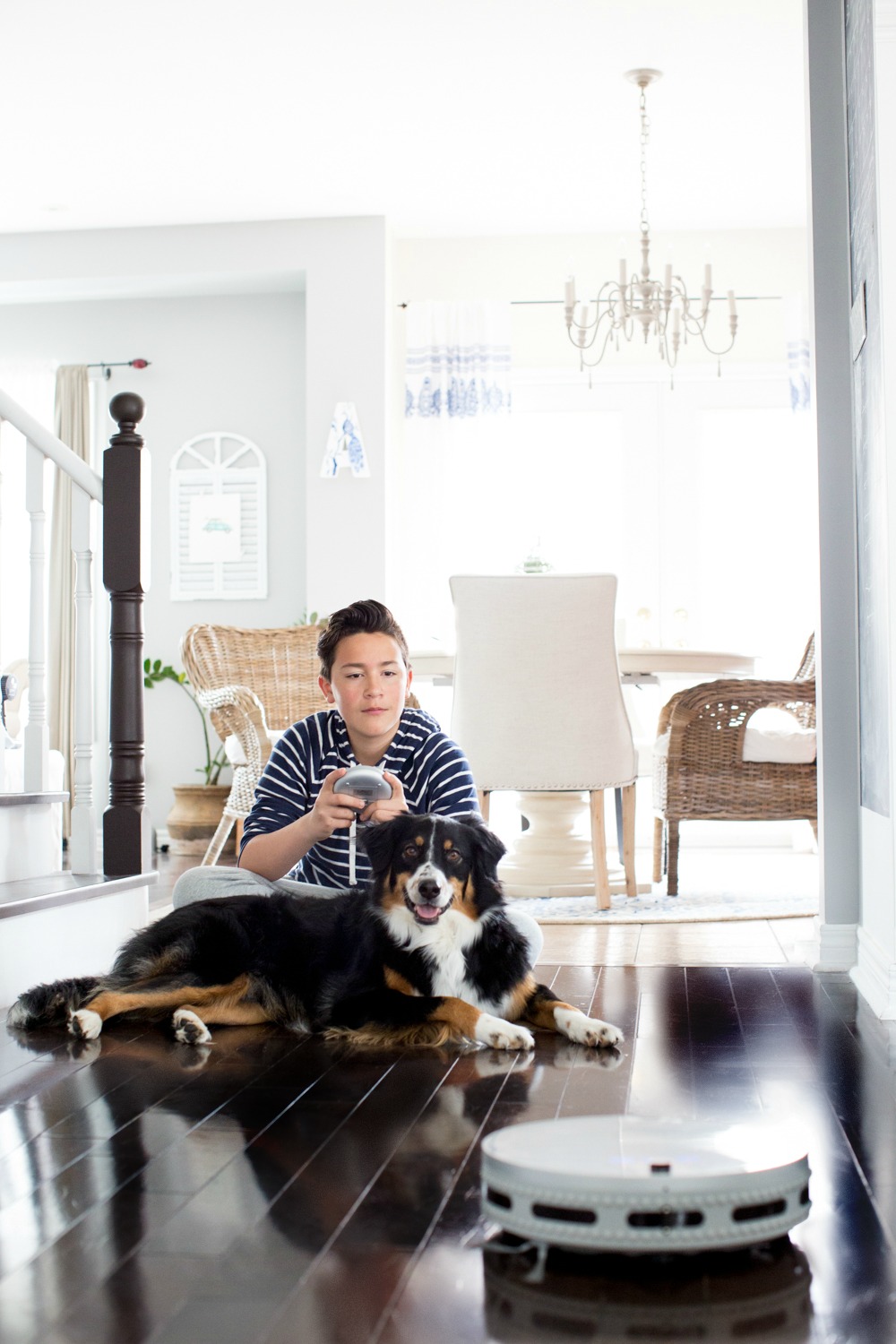 We haven't had "her" for too long, but as it turns out, our entire family is fascinated by our new bObi.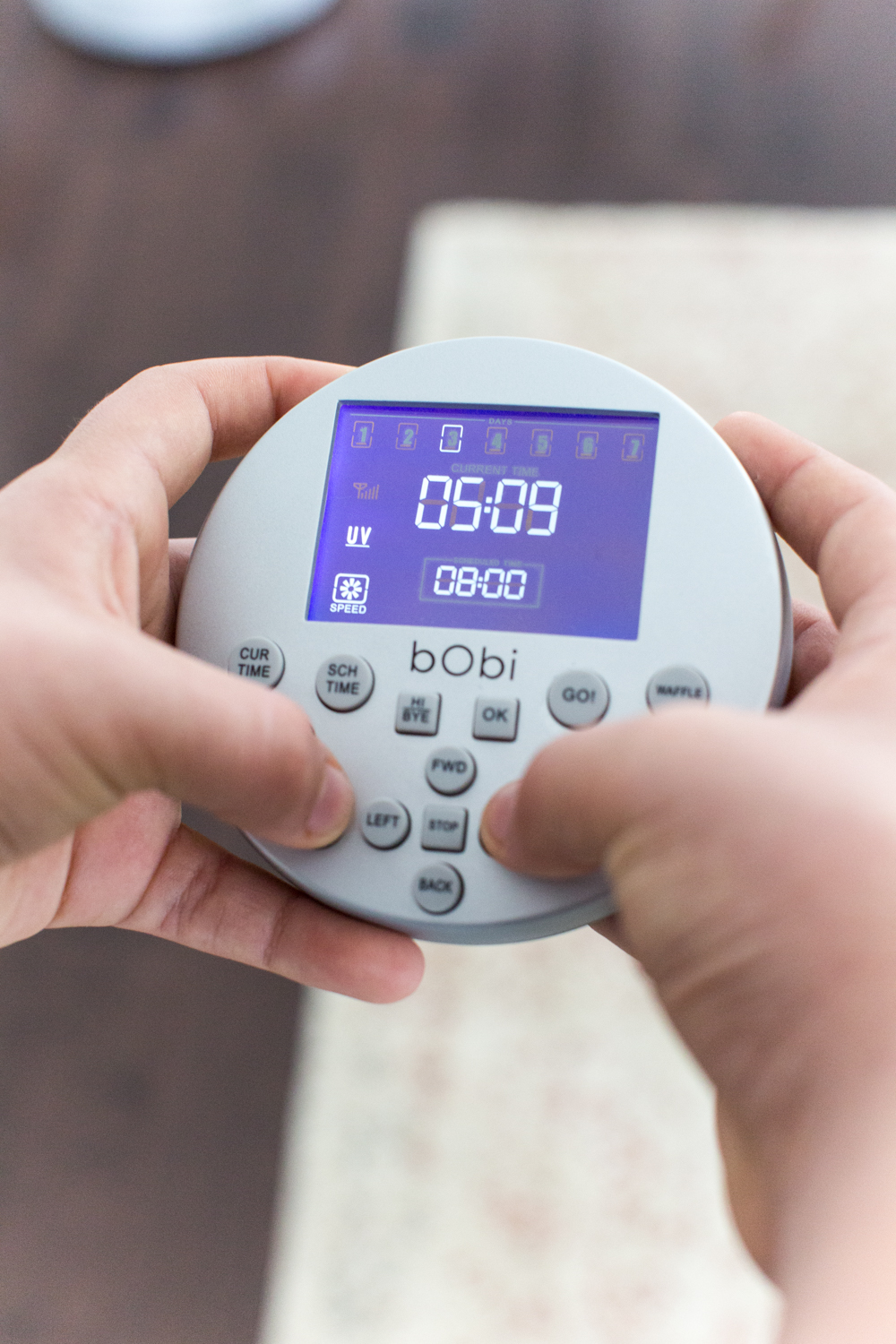 Getting our kids to do housework is a daily chore, yet they're all arguing over who will control the remote, which in my book is brilliant. You can use the remote or simply can program bObi to start at a certain time and set boundaries as to where you want it to clean. bObi also finds its own way to its charging station once its battery capacity reaches 15% – genius.

PROS:
– You can set it to vacuum, mop and disinfect a room at a specific time. So while I make the bed, this cute little thing is vacuuming the floor for me. Sometimes I feel like saying thank you!
– It also has an extra-strength vacuum to get pet hair out of carpet, which as you know is perfect for us because of Brody. This is going to be a very welcome feature for us during the Spring and Fall, when Brody's shedding is at its peak.
– It uses it's UV light to disinfects.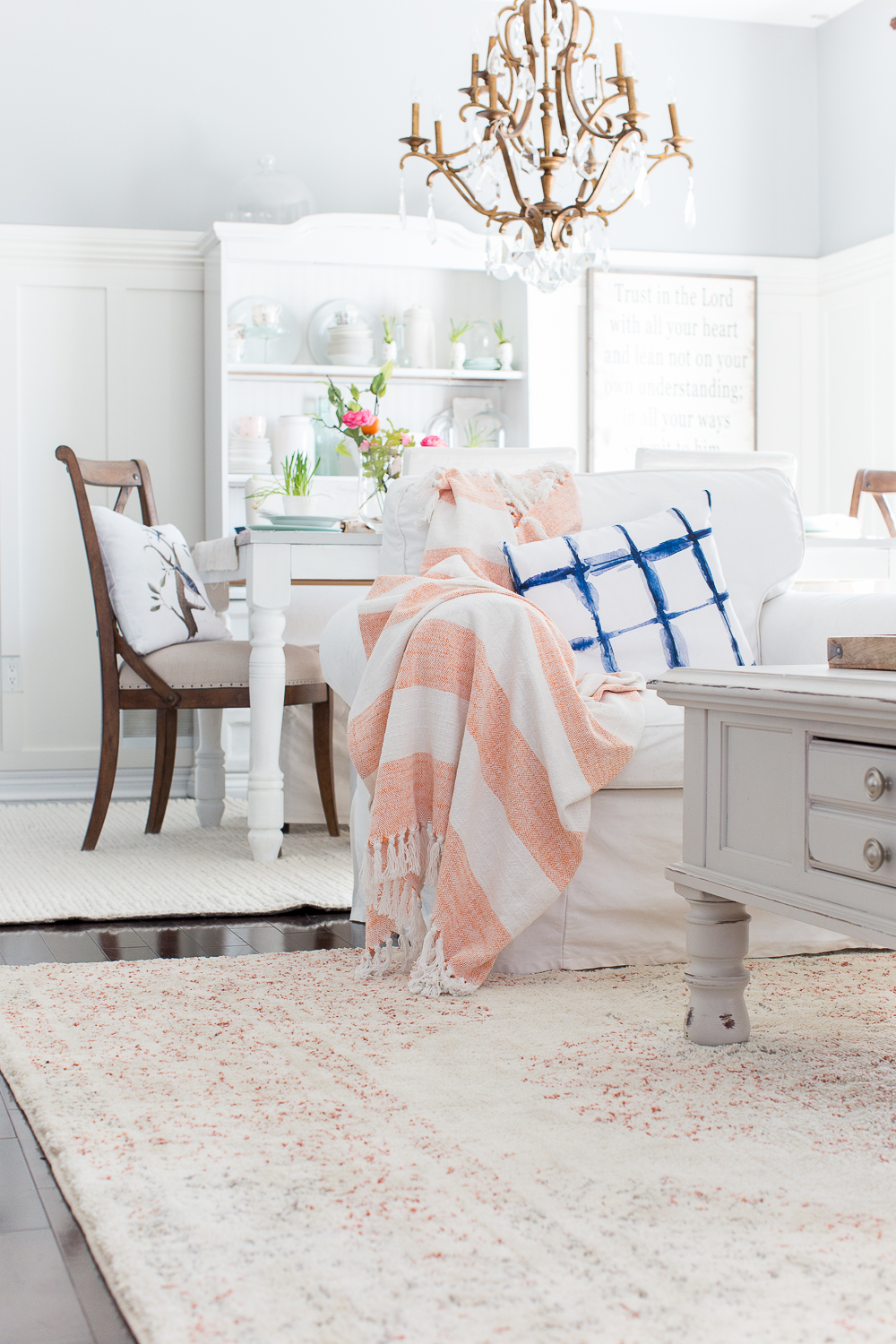 CONS:
– Though not complicated , you do need to learn how to operate her, but once you do, it's the neatest little thing. It kinda is like having a little pet.
– I did find that it got 'stuck' where the carpet lifts a little, but it was fun to watch it tenaciously trying to climb over it until it did.
– The bObi Pet is an investment, but as they say, time is money and it does save me time by allowing me to multi-task.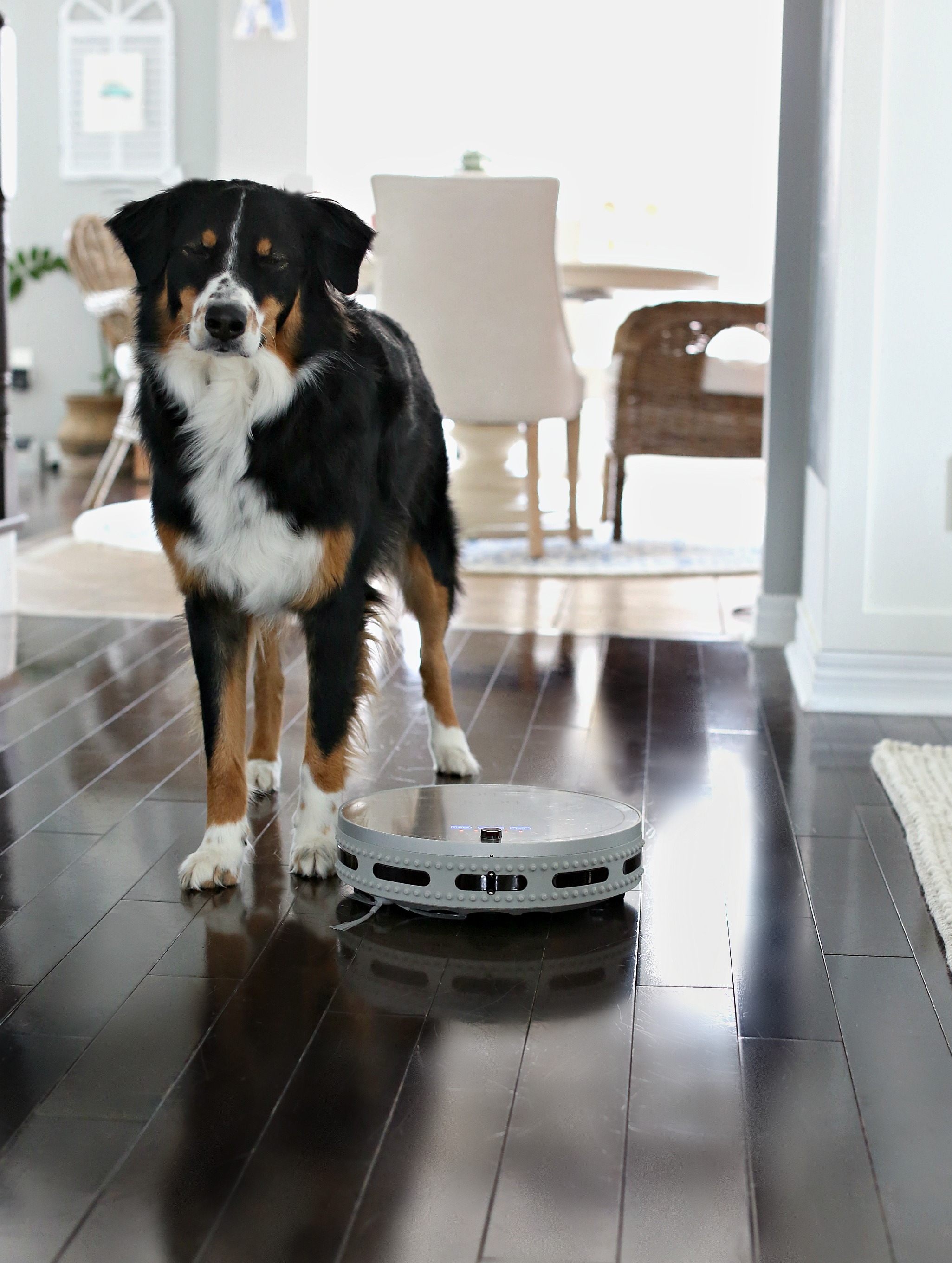 Overall, our family has welcomed bObi into our home, although Brody is still a little unsure of what to think about this new 'pet' of ours. Especially as I coincidentally call Brody 'Bobbi' sometimes (don't ask, I just give my pets nicknames). I am now eagerly waiting on Bobsweep to make a robotic laundry folder that puts clothes away. Ha
Thank you so much for stopping by today. Wishing you a beautiful start to your week.
much love,
Lucy
* Disclosure: As mentioned in the post, I was provided product in exchange for this post however all opinions expressed within are my own.