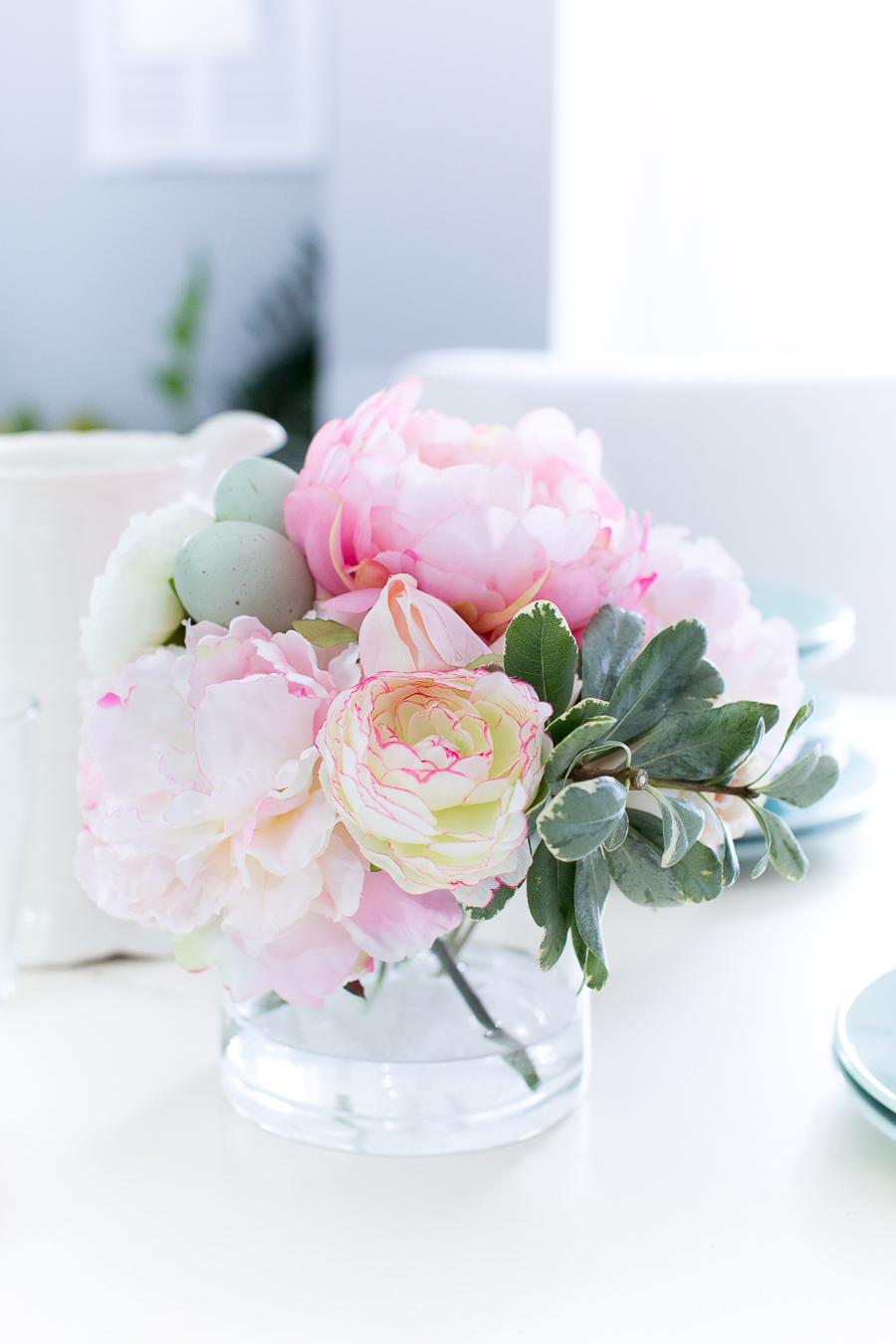 Do you ever have those moments when you reflect upon the last day, week, month, only to realize time seems to have flown by? It seems like only yesterday when I was welcoming in the new year and posting January's challenge, yet here we are at the beginning of March.
Before we get too far into 2016, Michaels Makers has some incredibly exciting news to share, the details of which can be found at the end of this post.
But first…our friends at Michaels recently invited us to visit their Floral Market and do a little Spring refresh around our homes. So for this month's challenge, I thought I would try and create one of those pricey floral arrangements using faux water.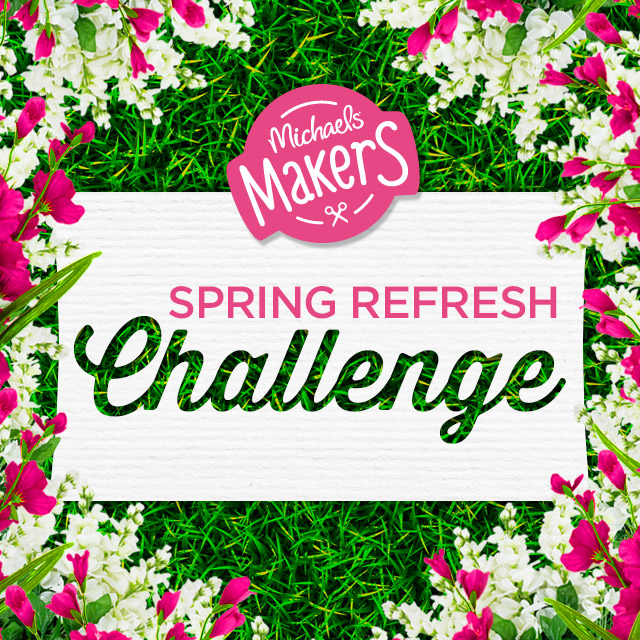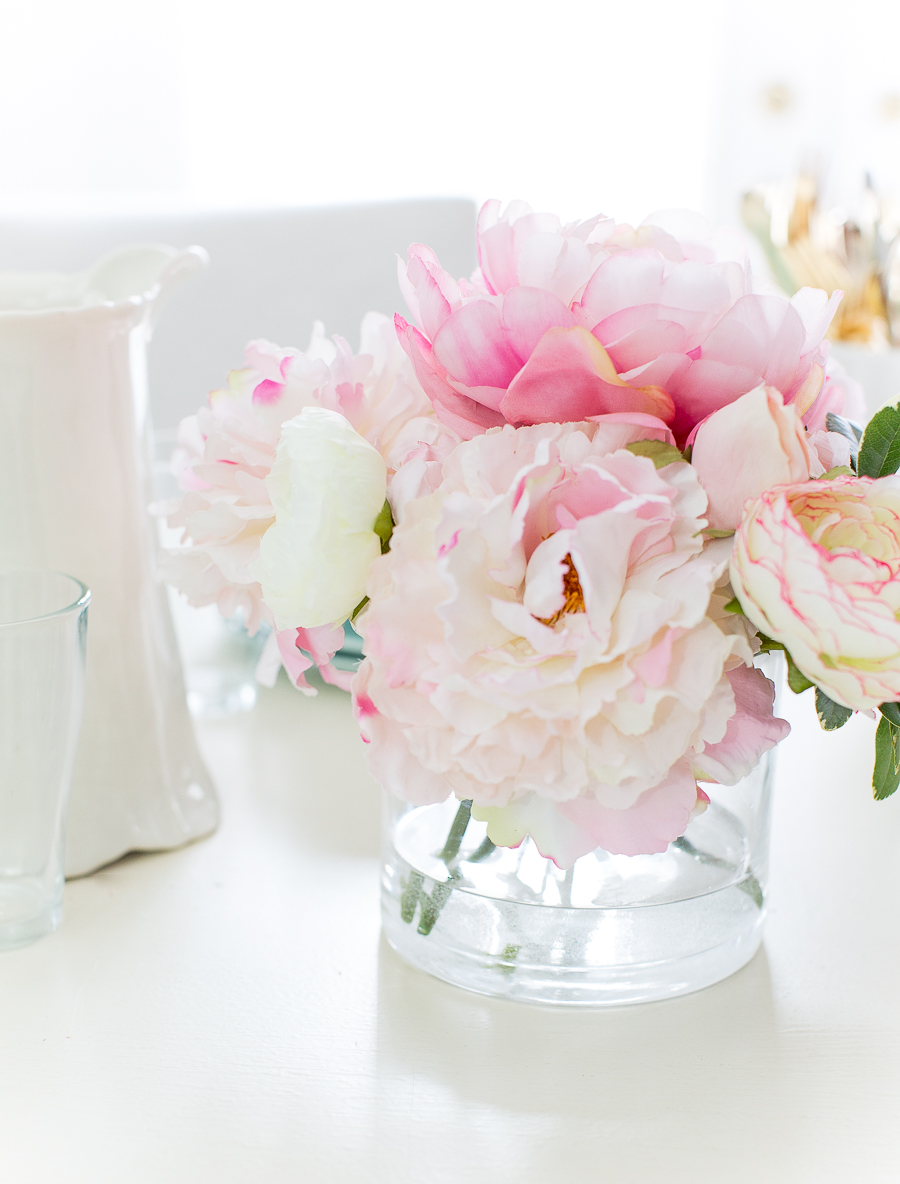 This has to be one of the easier projects to put together, with your greatest challenge likely coming when you have to decide which of the 500 new blooms to pick from the new Floral Market.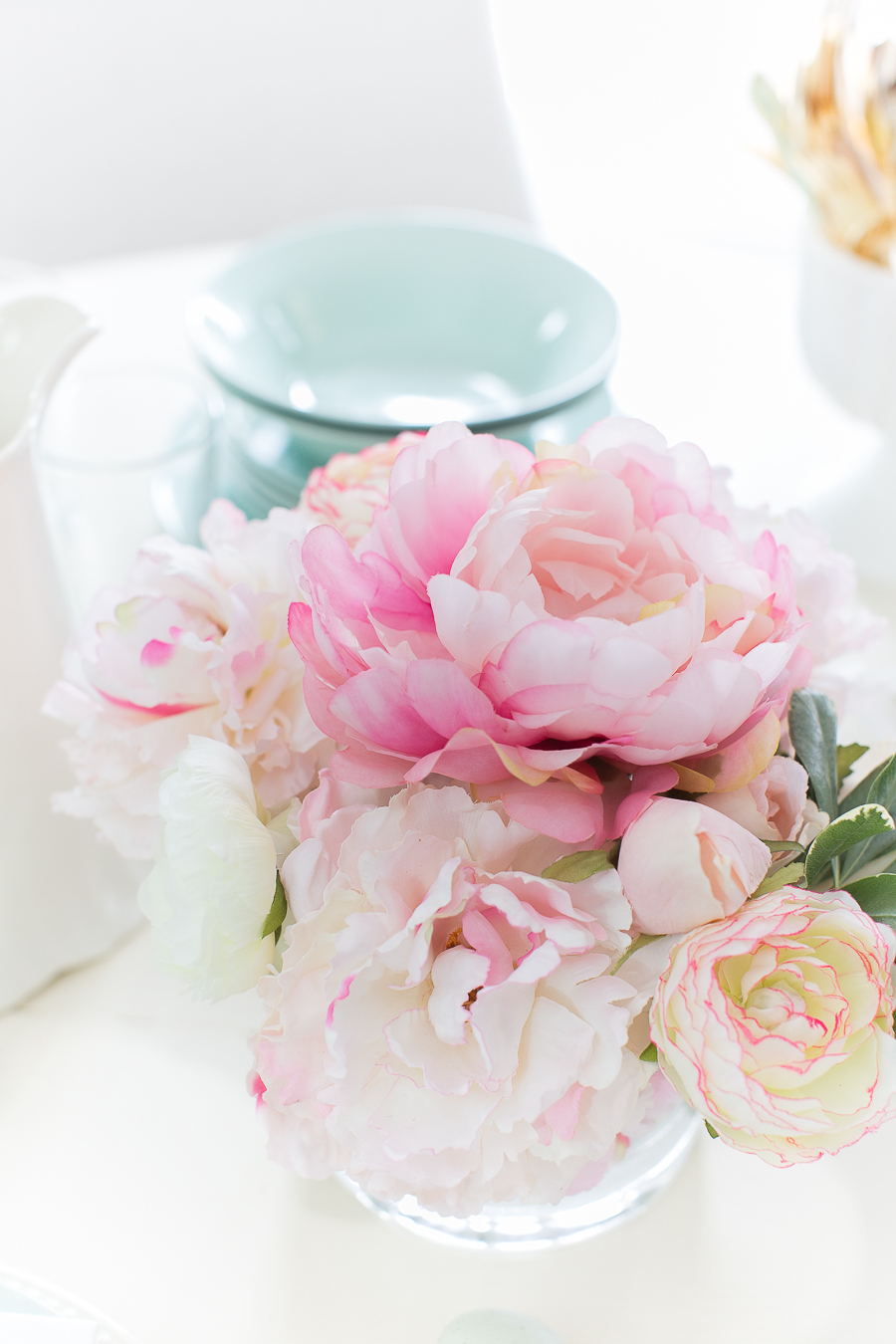 I chose peonies, roses and some ranunculus and think they look so pretty and realistic, don't you?
Materials:
Quick Water
Plastic container
Something to stir with
Faux Flowers
Glass Vase ( here are some choices Short Cylinder , tall cylinder , cube )
Pliers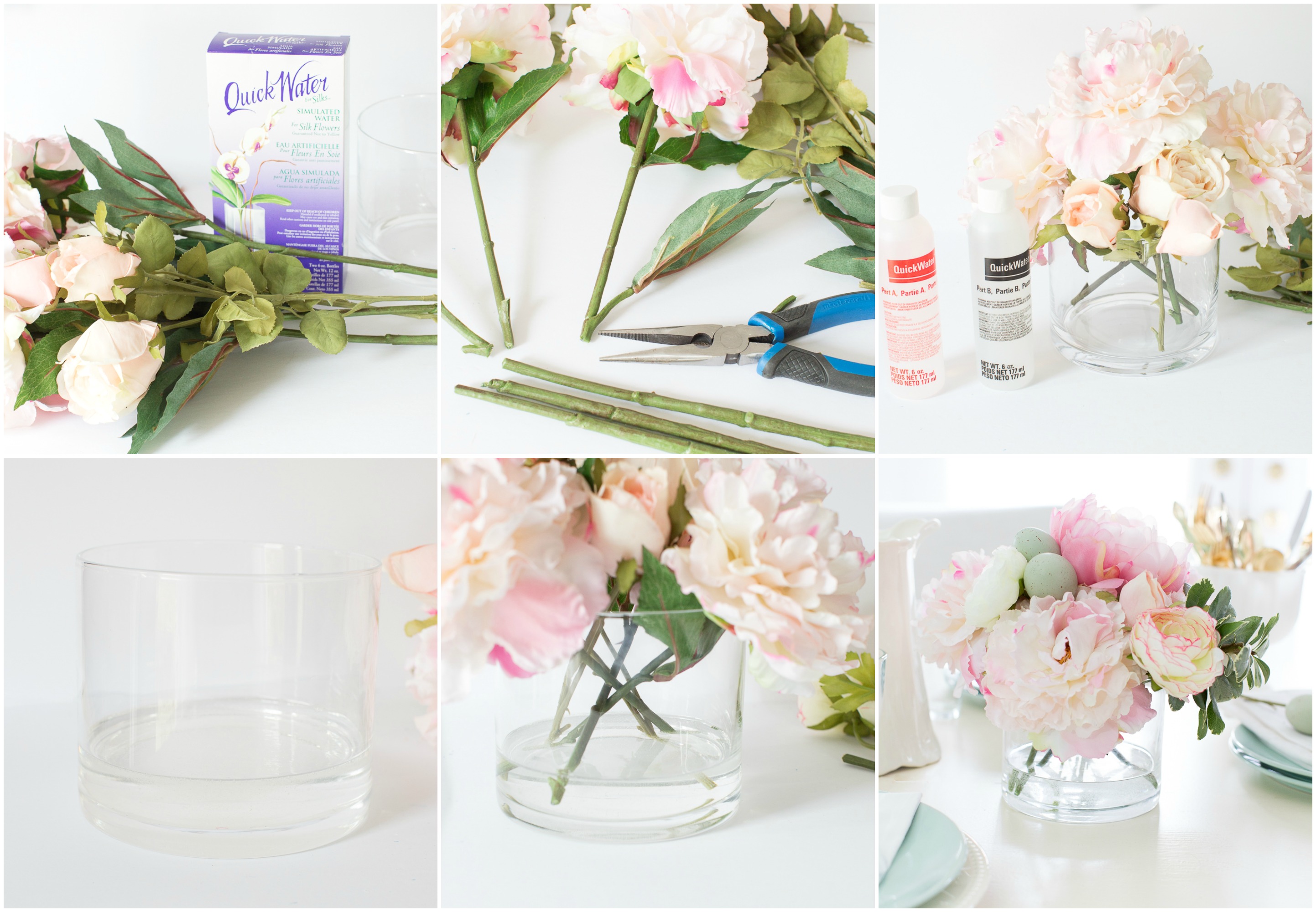 Directions:
1. Clean the inside of your vase walls with glass cleaner.
2. Cut flowers to desired height and decide how you would like to arrange flowers in vase.
3. To ensure there is no bleeding from the stems, it's recommended you cover your stems with a mixture of three parts white glue and one part water, allowing to dry. (Most stems are colorfast, so this step might not be necessary)
4. Pour equal amounts of each bottle down the sides of the mixing container to avoid excess air bubble formation. Start with Solution 'B' followed by Solution 'A'".  (note: you must use equal amounts or the solution will not set correctly).
5. Stir the material for 3-5 minutes, scraping the side of the mixing container while stirring (note: avoid stirring too fast as that may result in bubbles).
6. Carefully pour mixture into container.
7. You can place a grid of tape at the opening of the glass vase to keep the flowers upright . You will have up to an hour to move the flowers before they set.
8. Carefully place flowers into solution and set aside in an undisturbed area for 8-10 hours. Solution will be completely set in 24-48 hours.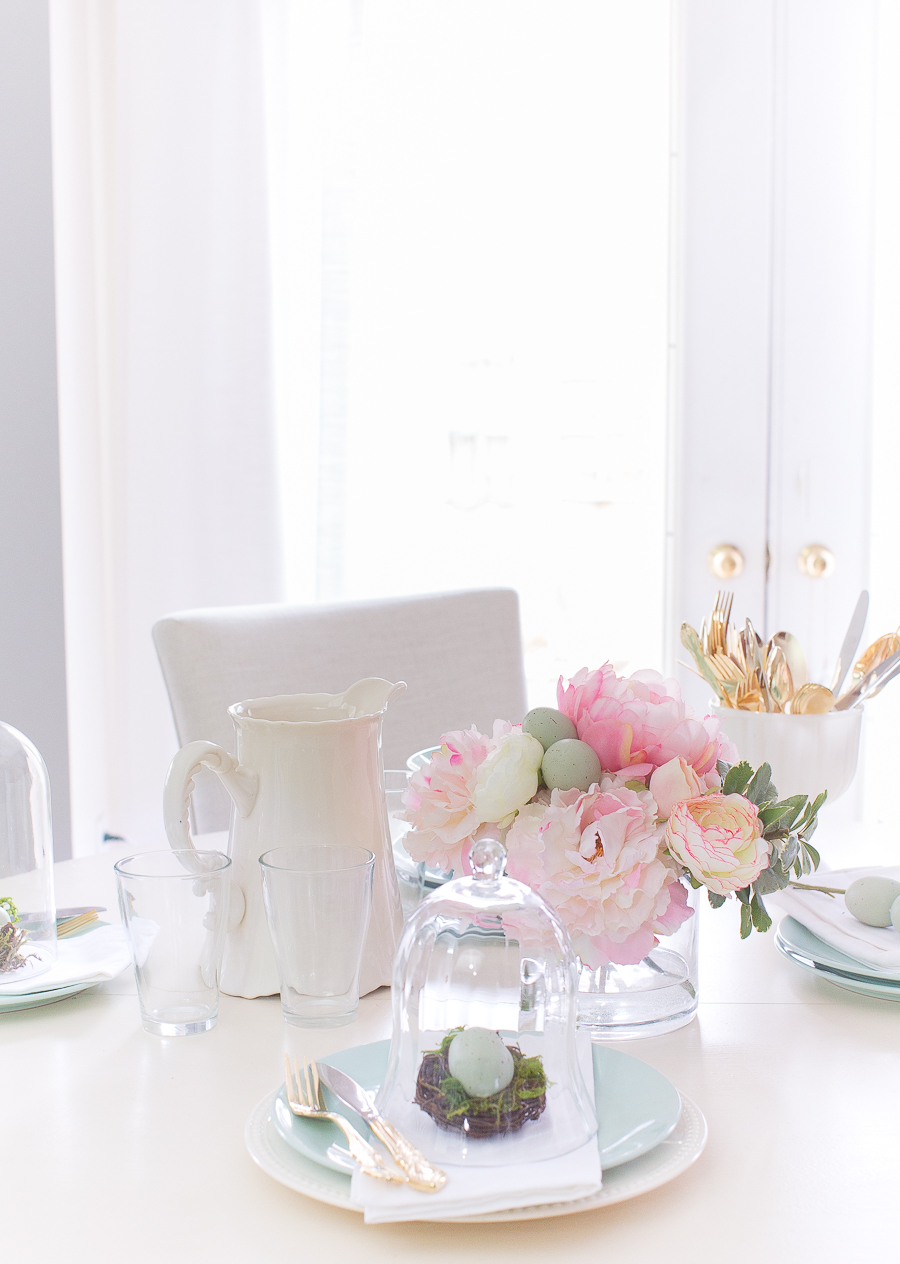 I wanted my arrangement to be a little more versatile and so I chose flowers that could be displayed throughout the season. But since we're talking about a Spring refresh, I also added some cute Easter eggs, also found at Michaels.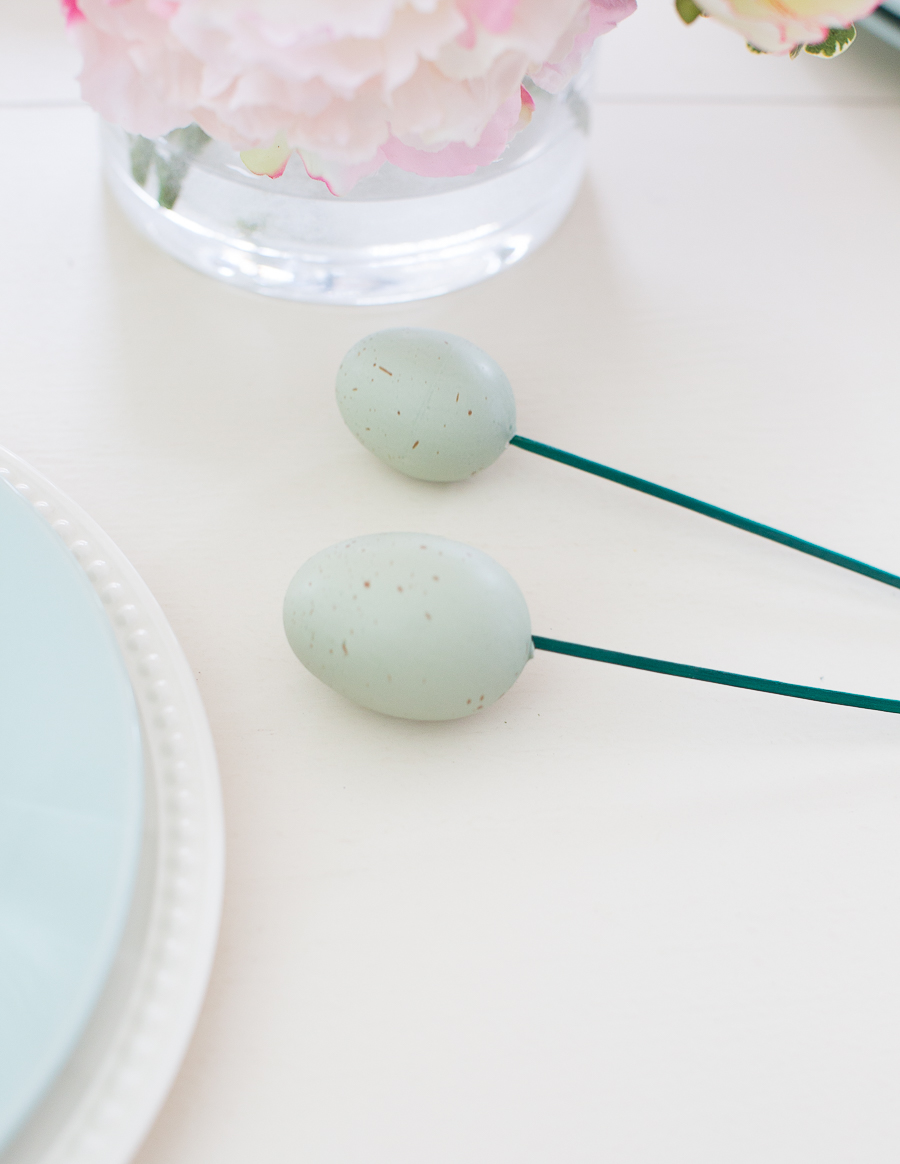 I simply inserted a floral skewer at the bottom and stuck them into the arrangement after the solution had dried. Once Spring is over, I can just remove them.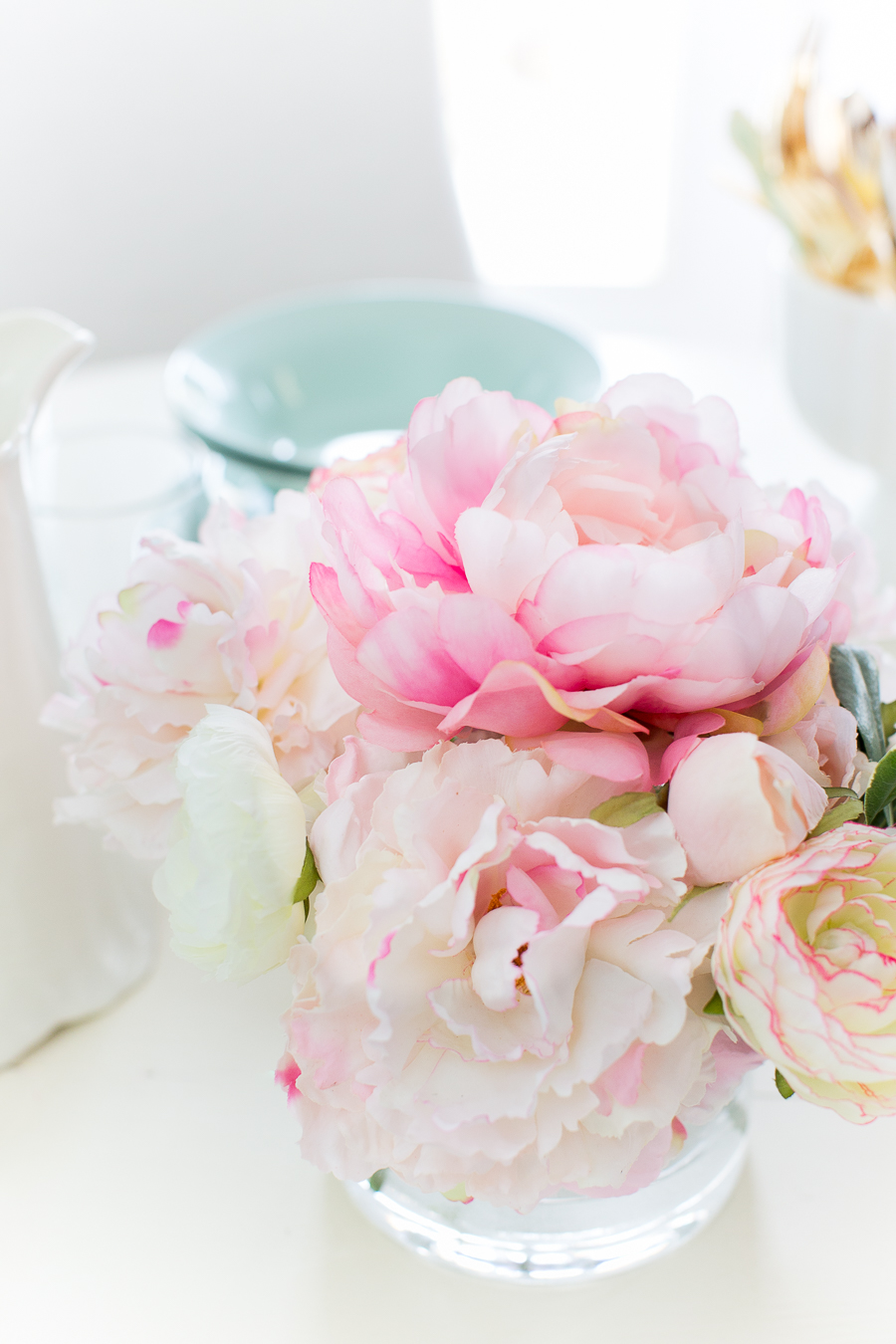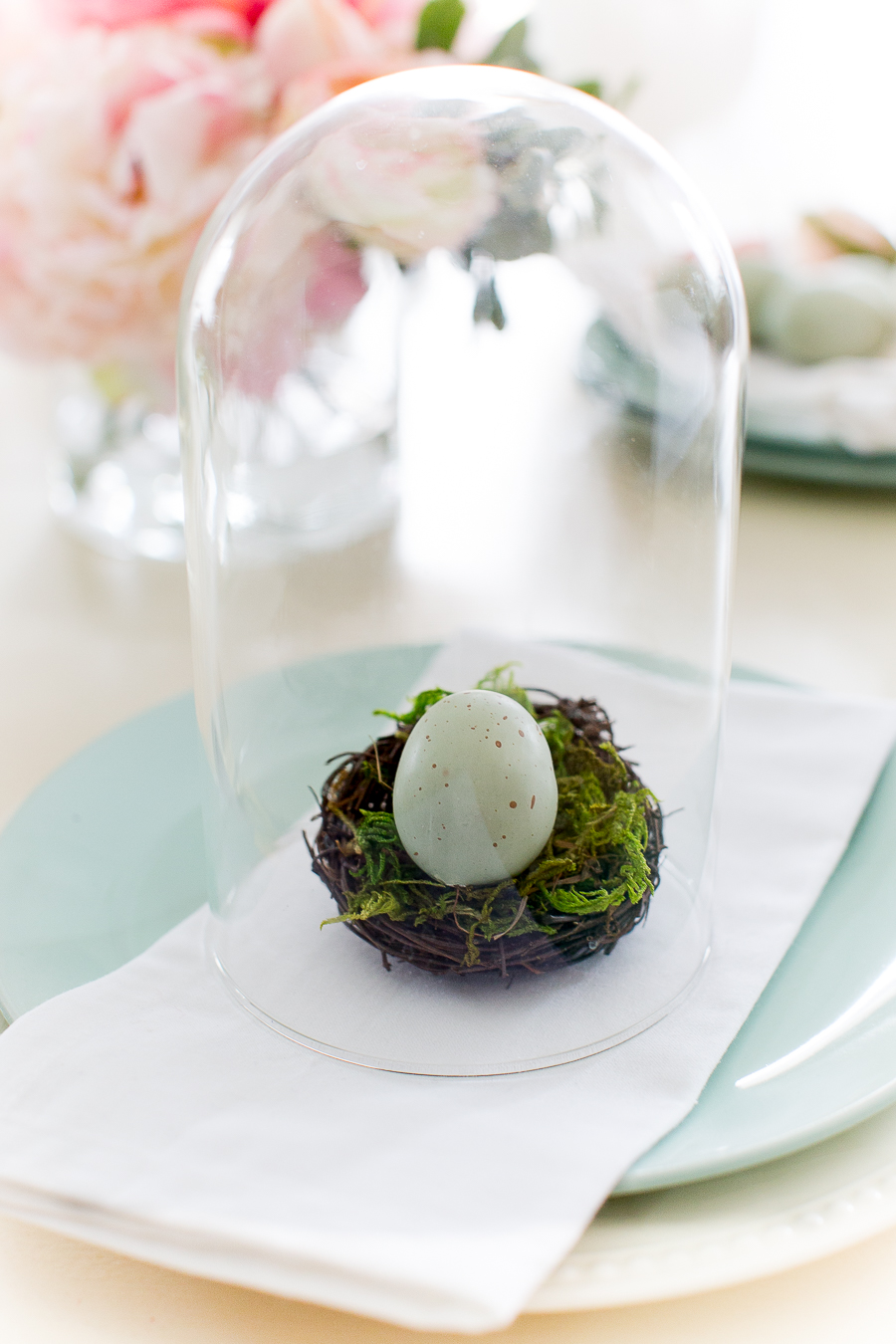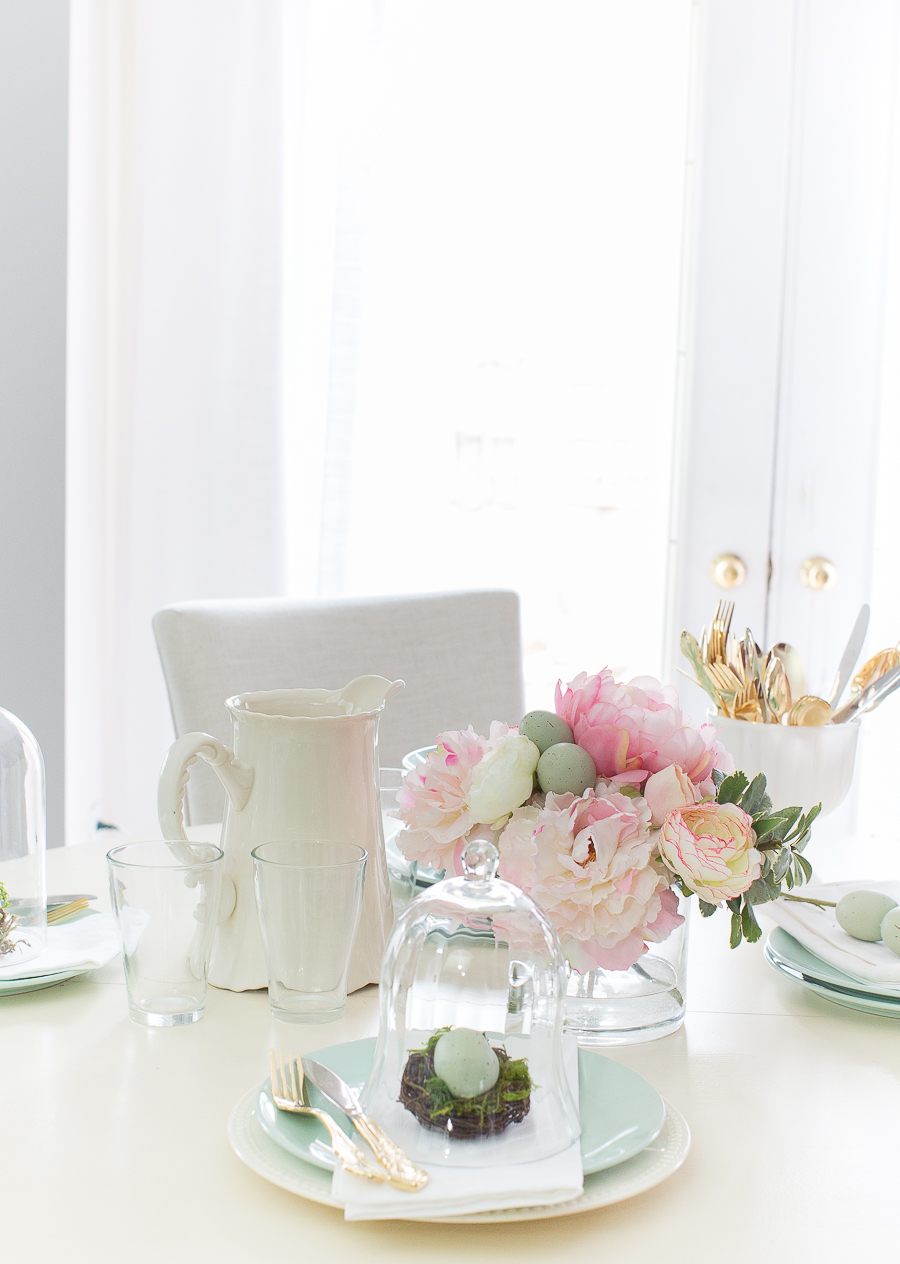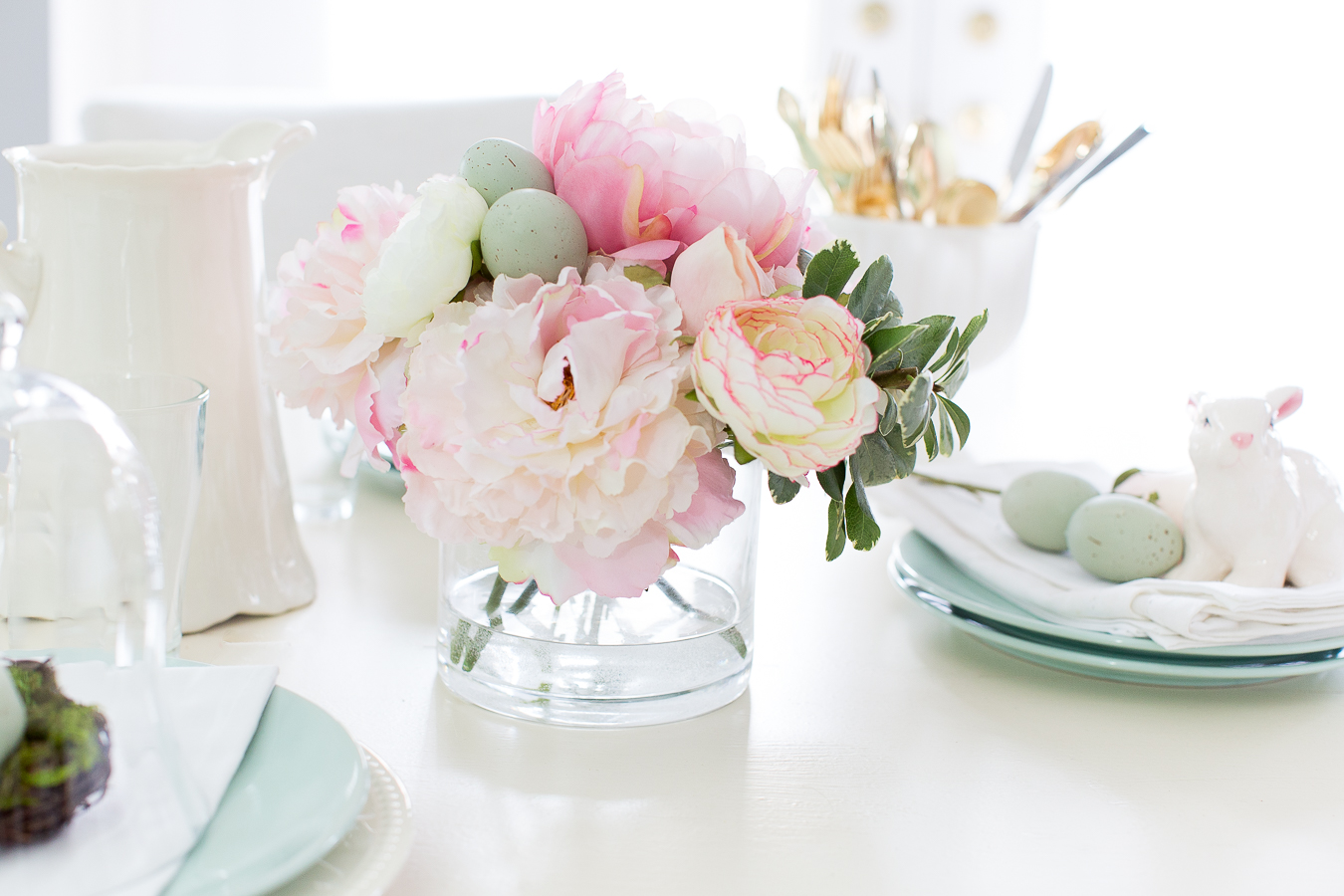 Swapping out a few décor pieces or adding a lovely floral arrangement can completely transform your home for the fresh, new season. And if you're not sure where to begin, you can always take a look at some of the fun projects on Michaels.com or the other 49 Makers' ideas on The Glue String to see how they personalized their crafts.
Now to the most exciting news…eek!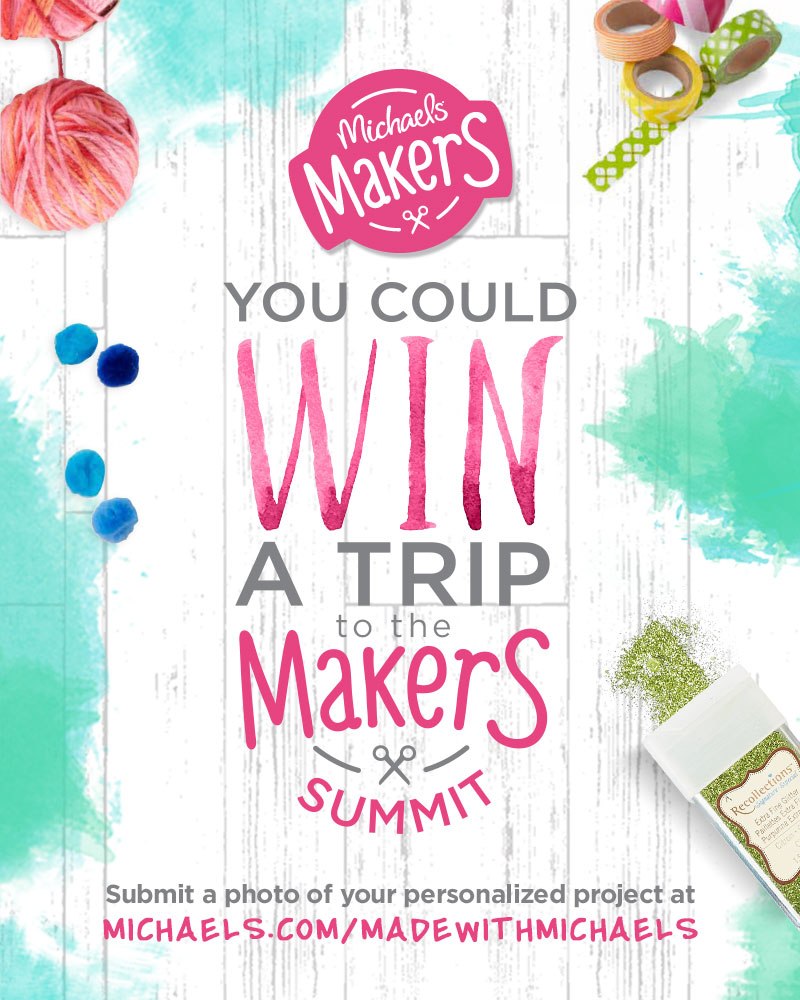 How would you like to Win a Trip to the Makers Summit Contest? Well, it's now live and you can enter!
Contest will run from 2/15 – 3/26 and all you have to do is visit Michaels.com/madewithmichaels and upload a photo of an original craft or DIY project. Each person is limited to one entry, but even if you do not win the grand prize, entering the contest will also give you the chance to win a $100 Michaels gift card.
If you are in Canada, go HERE to enter 
Here is fun little video of us last year. 🙂
https://www.youtube.com/watch?v=pBl7FidG6q4
Good luck, and please don't forget to check out the rest of the beautiful Spring projects created by my talented friends.