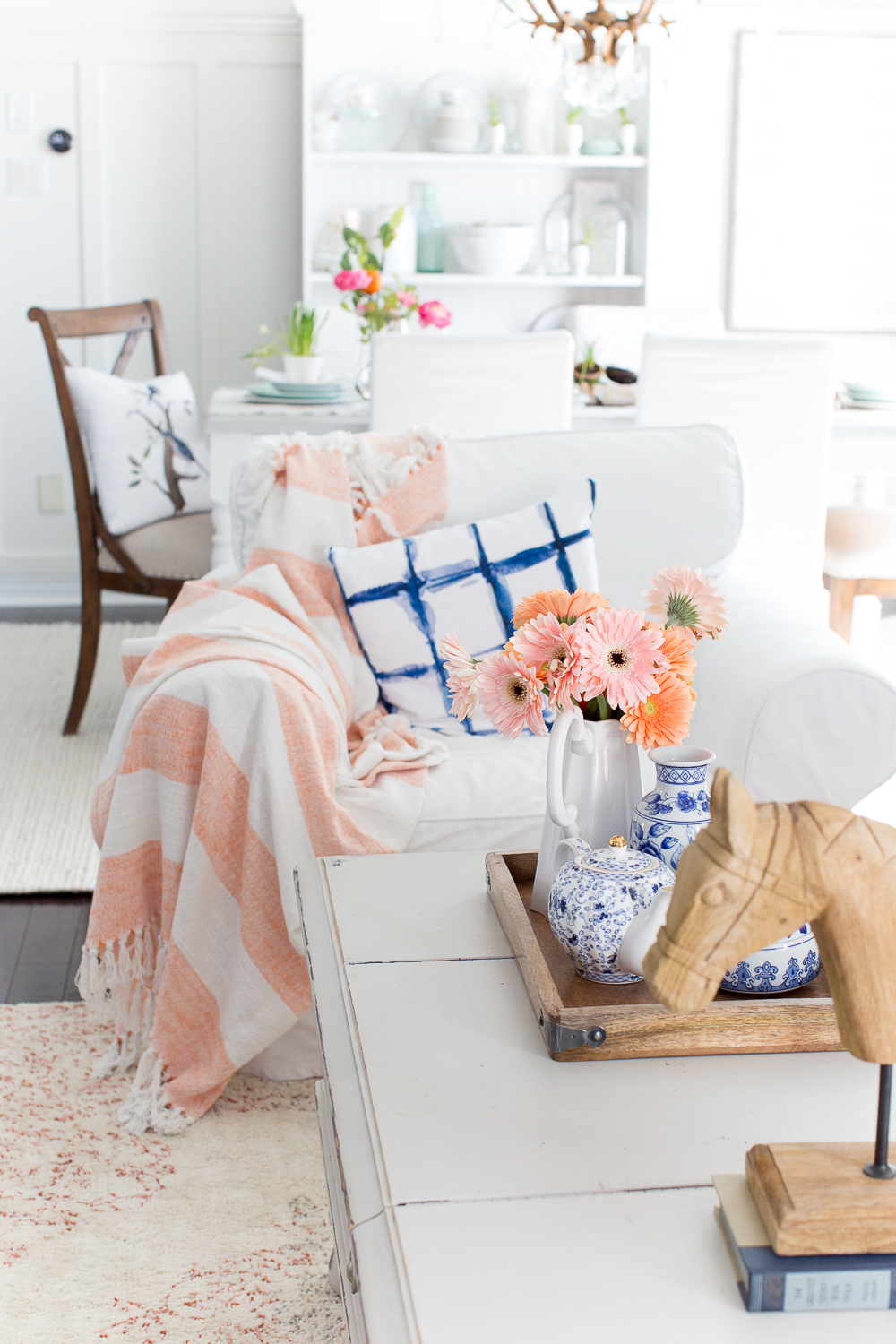 Though beautifully bright and sunny today, the wind was strong and brisk as it would appear Spring has decided to hibernate…at least this week.
Yet signs of spring are all around us, including a sweet little morning dove that seems to want to make a nest in our front door wreath. Each year, I have to remove the wreaths come springtime as they're viewed as prime real estate for nest building. In fact, a sweet robin made a nest there a couple of years ago which we followed and chronicled her journey HERE.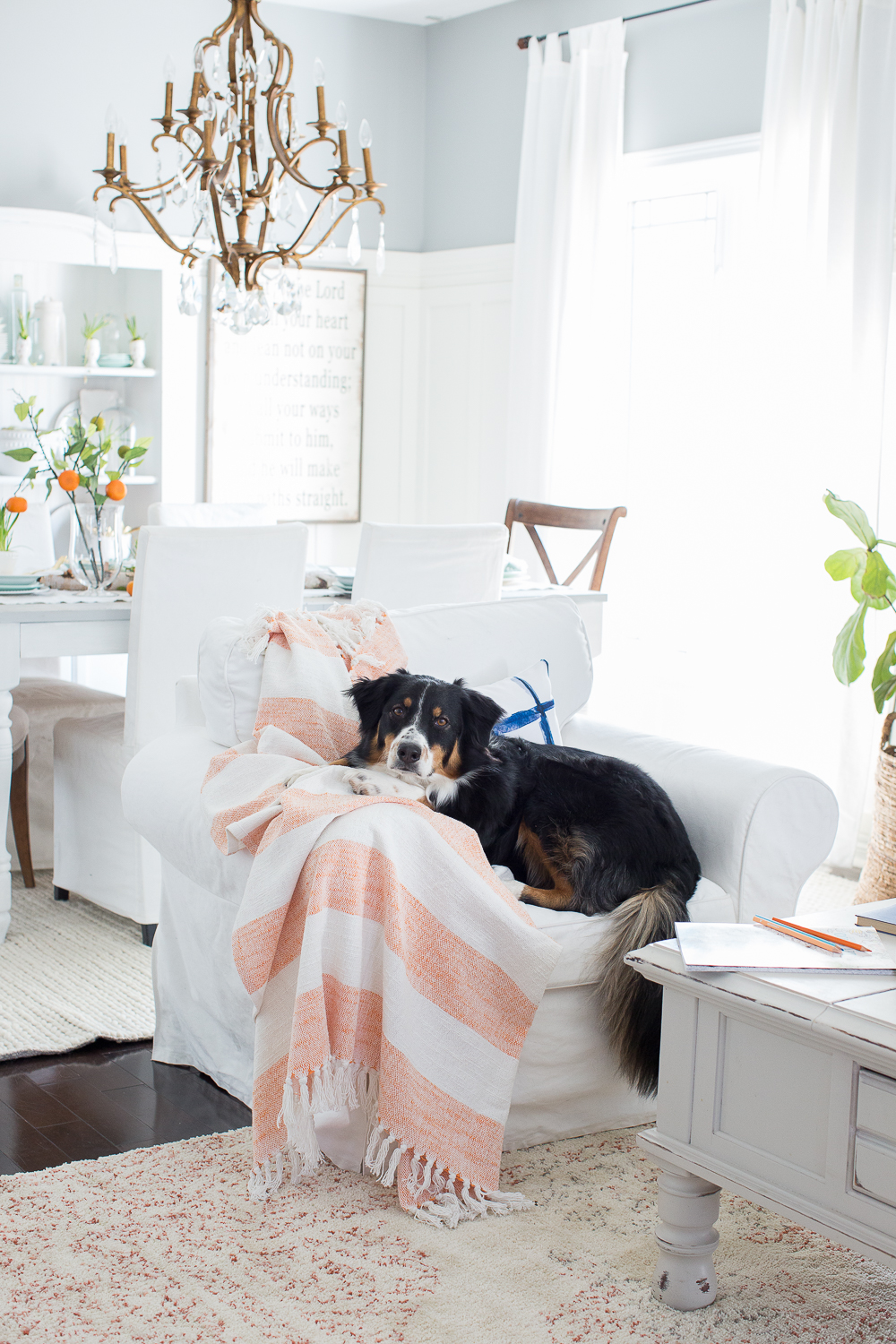 But that was before we had Brody, who wouldn't have made the robin family feel too comfortable as he'd watch their every move through the window.
While I love spring, I can do without Brody's muddy paws. Not to say he's overly fond of it either as we have a ritual of cleaning his paws every single time he comes in from outside, which unfortunately for me, is quite often.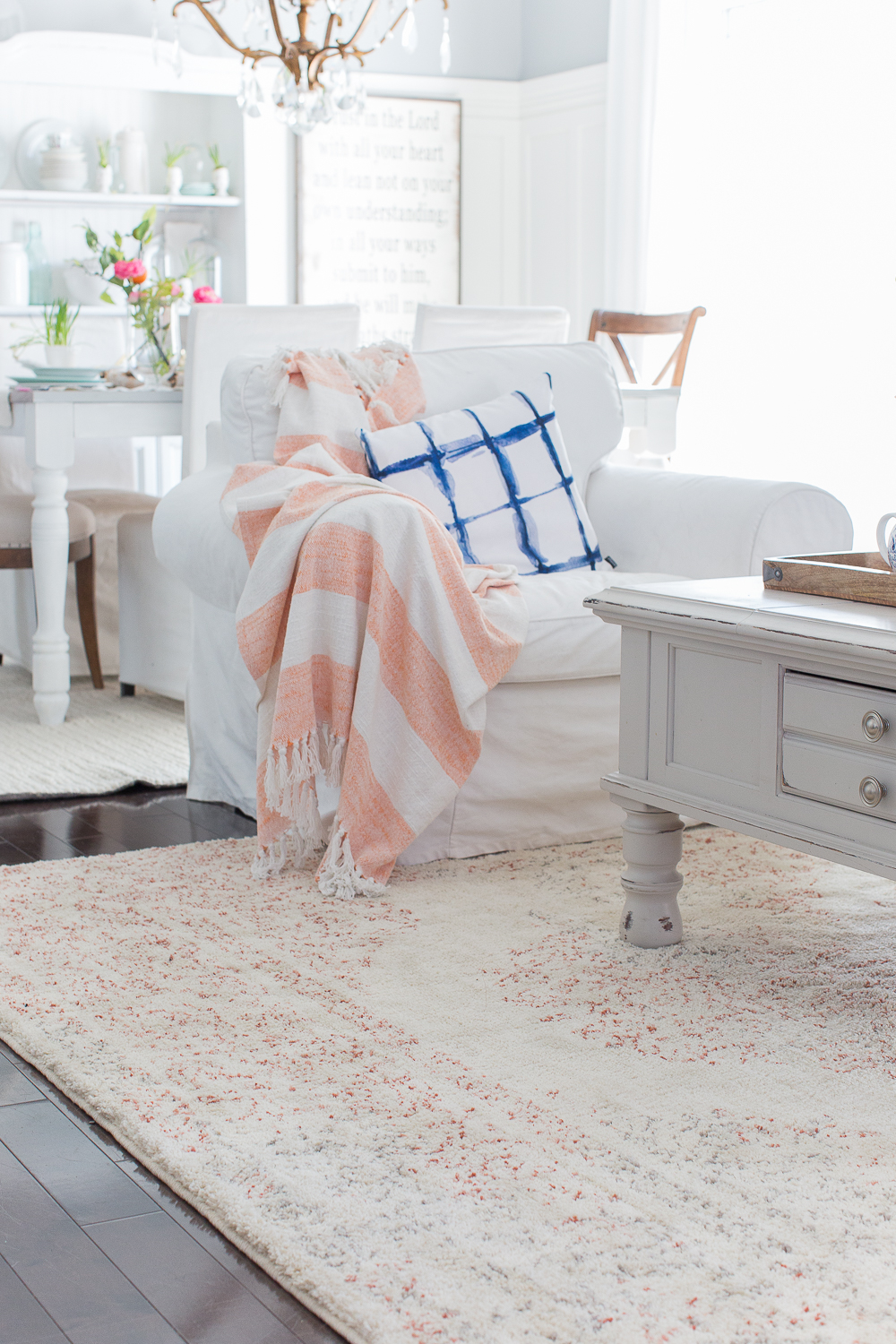 Another sign of spring is the beautiful sun that streams through our living room windows between 2-4 pm. I know it may seem a little silly, but I miss this perfect light during the fall and winter.
And as it was sunny yesterday, I took some photos of the new rug I had received from Kohl's to share with you. I have been wanting a rug for the dining room, but decided to move our old rug there and place this pretty one with little touches of coral in the living room. I love that it's neutral, but has tiny bits of color and the most subtle design.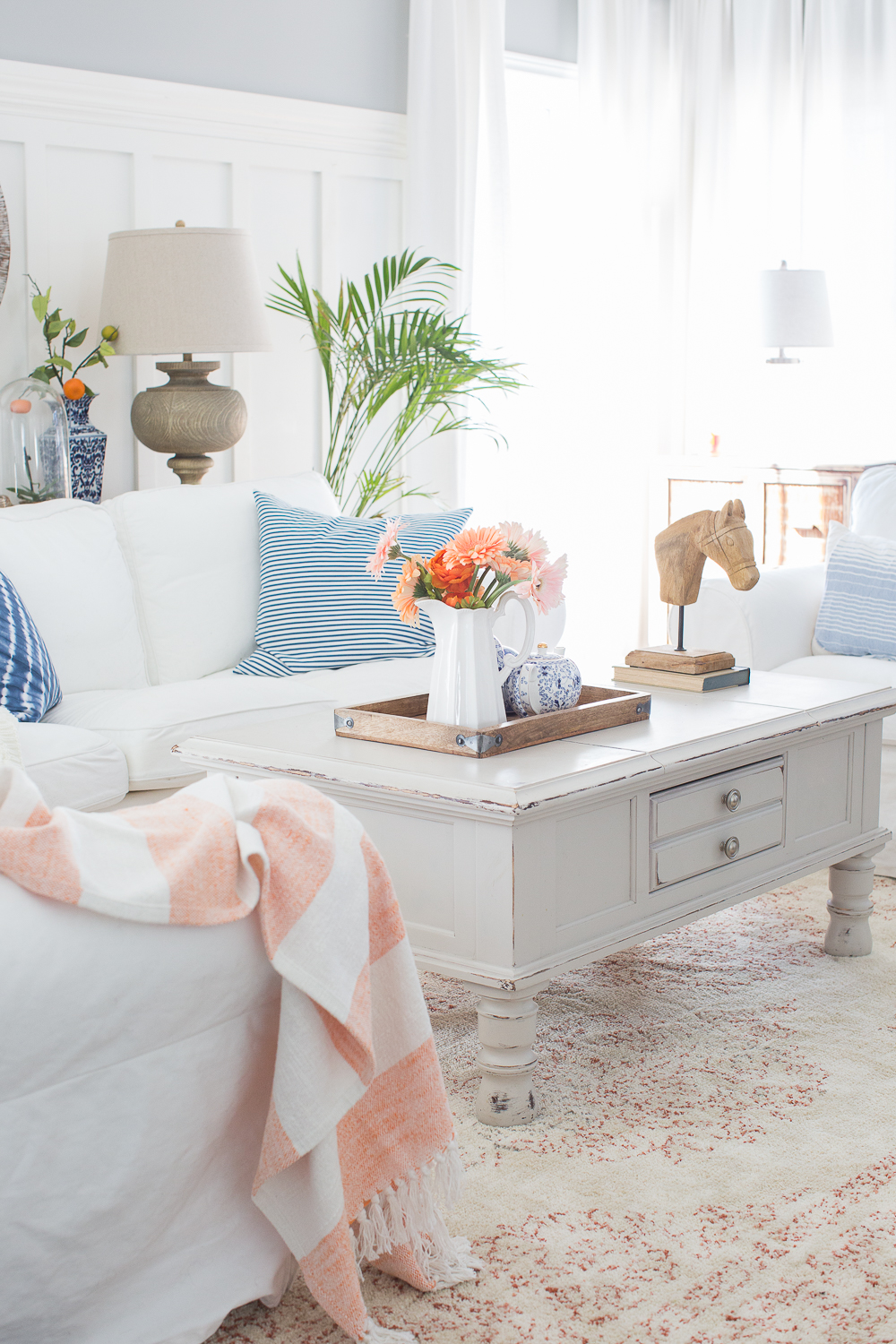 As much as I love neutral, I think spring deserves to have a little color and I've always loved the coral and blue combo.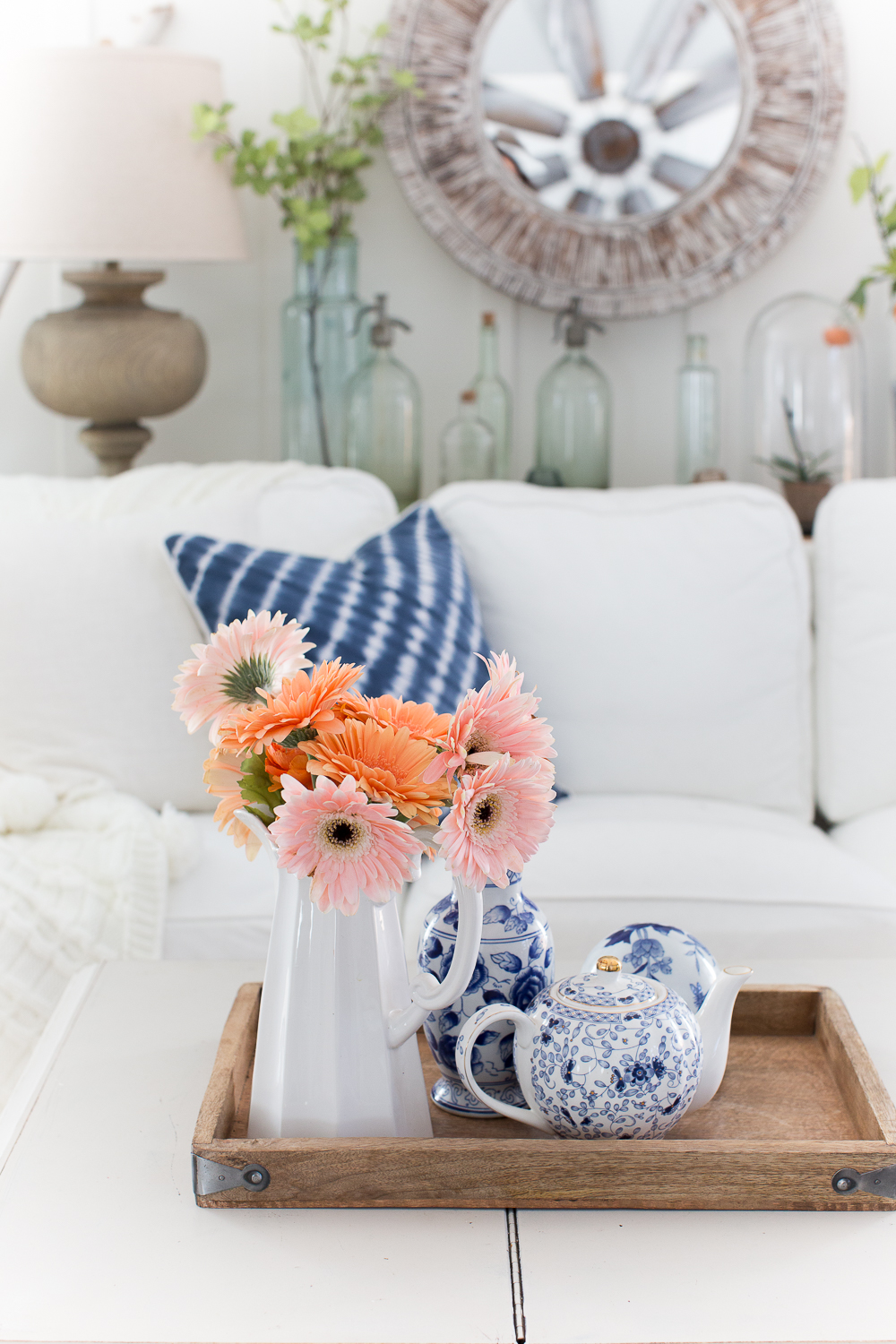 As I already have a lot of blue around the house, I went out and bought some grocery store flowers and really that's all it takes to make the space cohesive.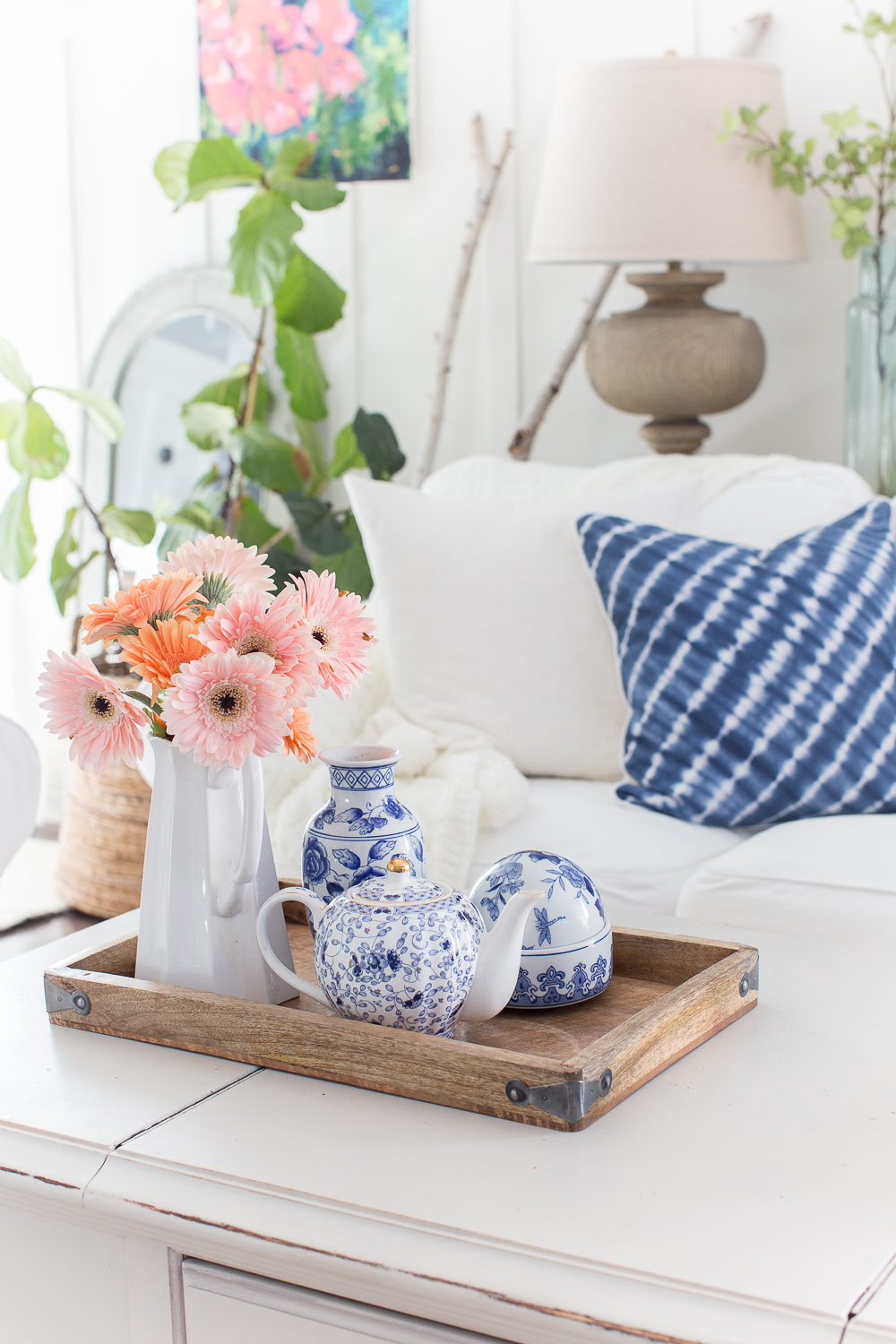 I also painted the fun art in the background.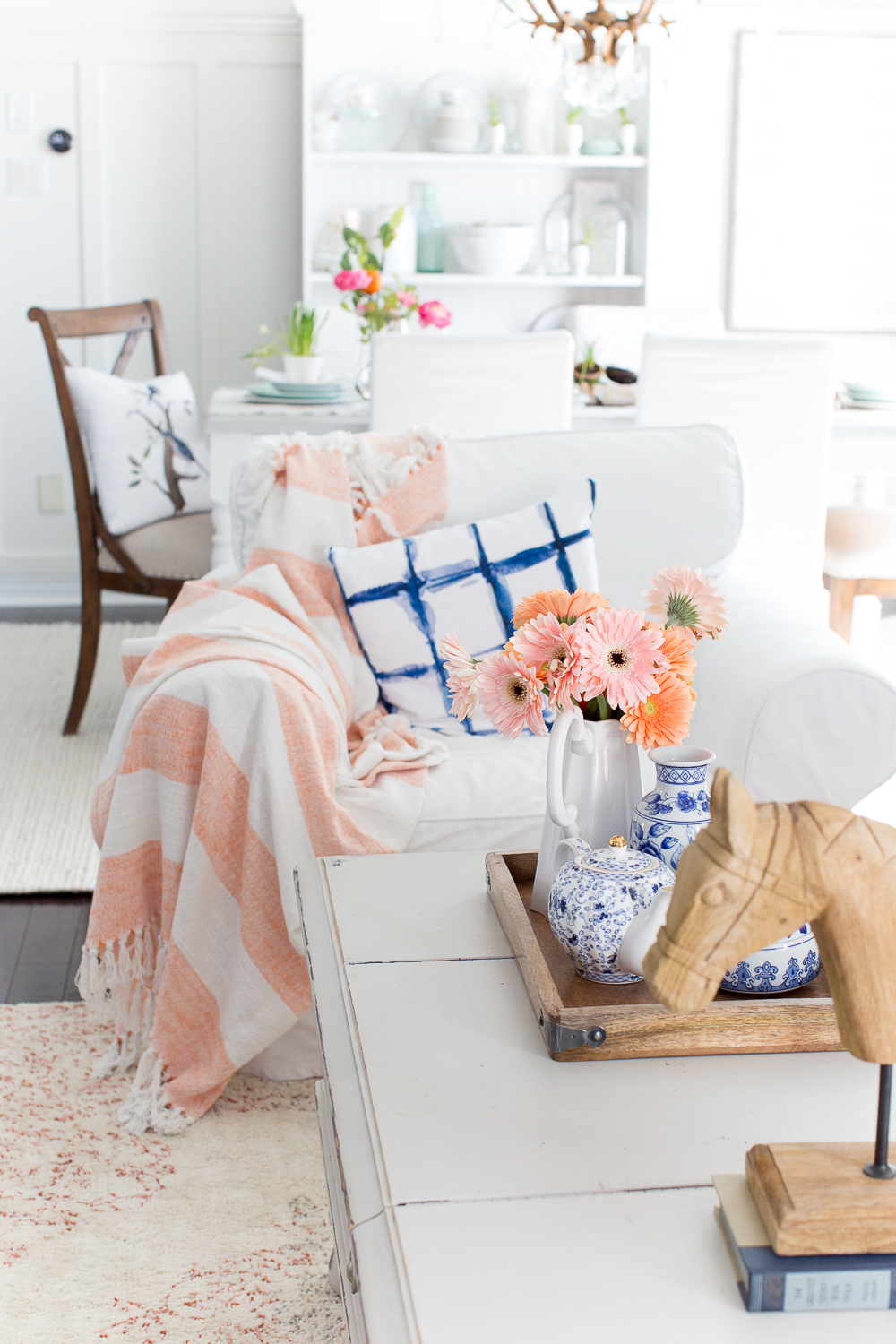 While unsure if it is an interior designer 'faux pas', I do like the way the two rugs anchor each space and think it works.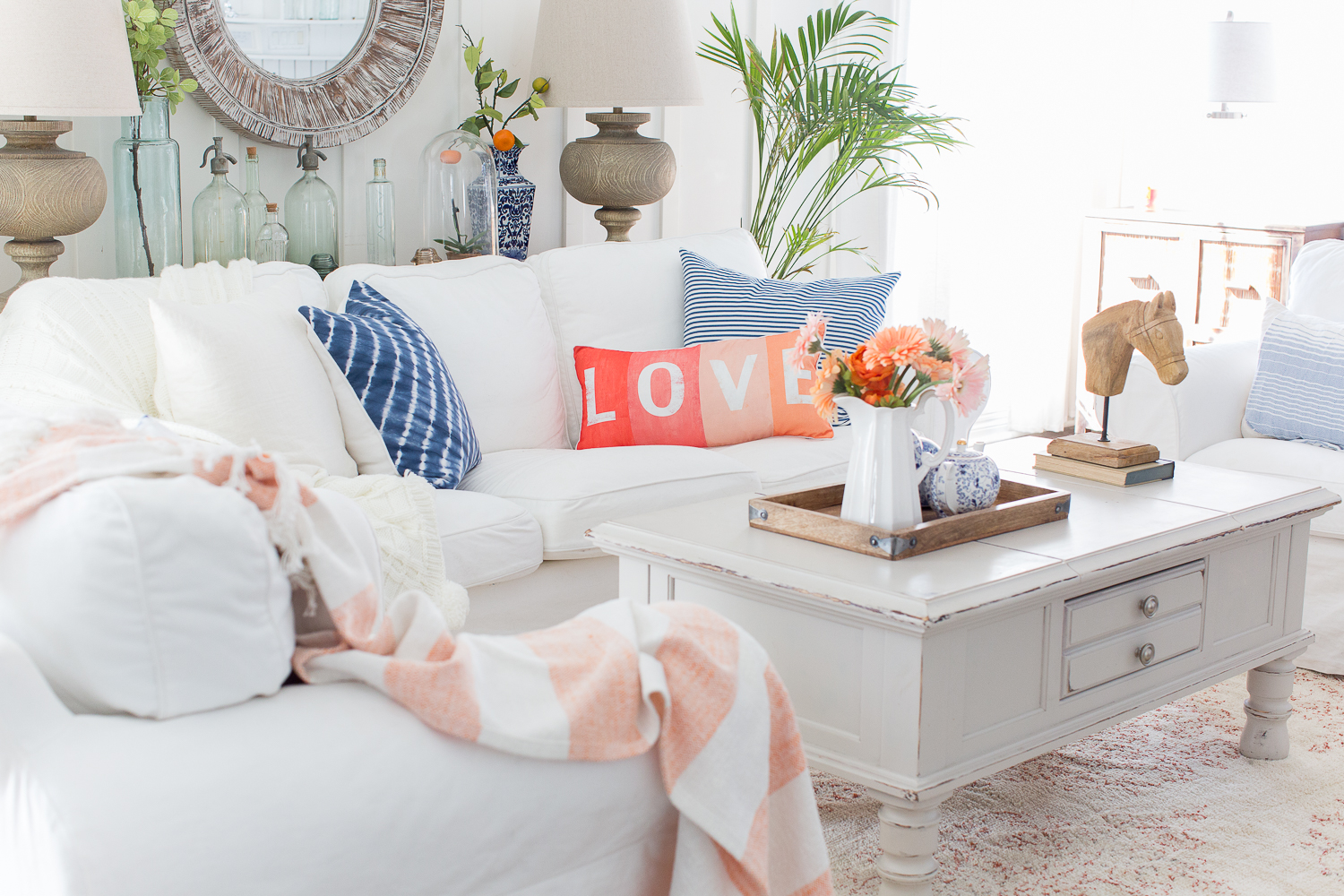 Don't you just LOVE that fun pillow? But I'm not sure it's going to stay there as it seems a little too playful for this room. Even though playful is always a good thing, it feels as if it would be more appropriate in a little girl's room. I do love the big pop of color though.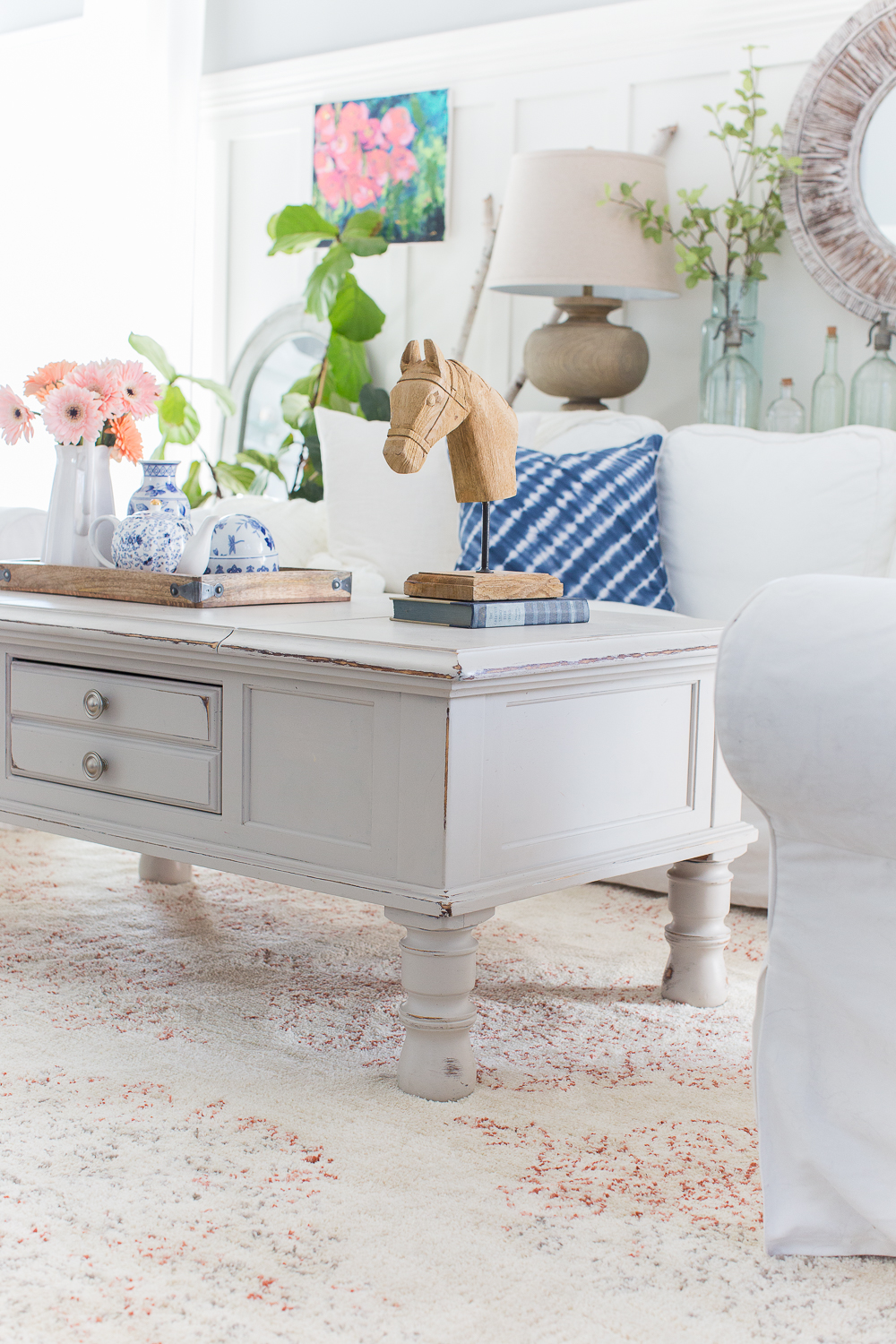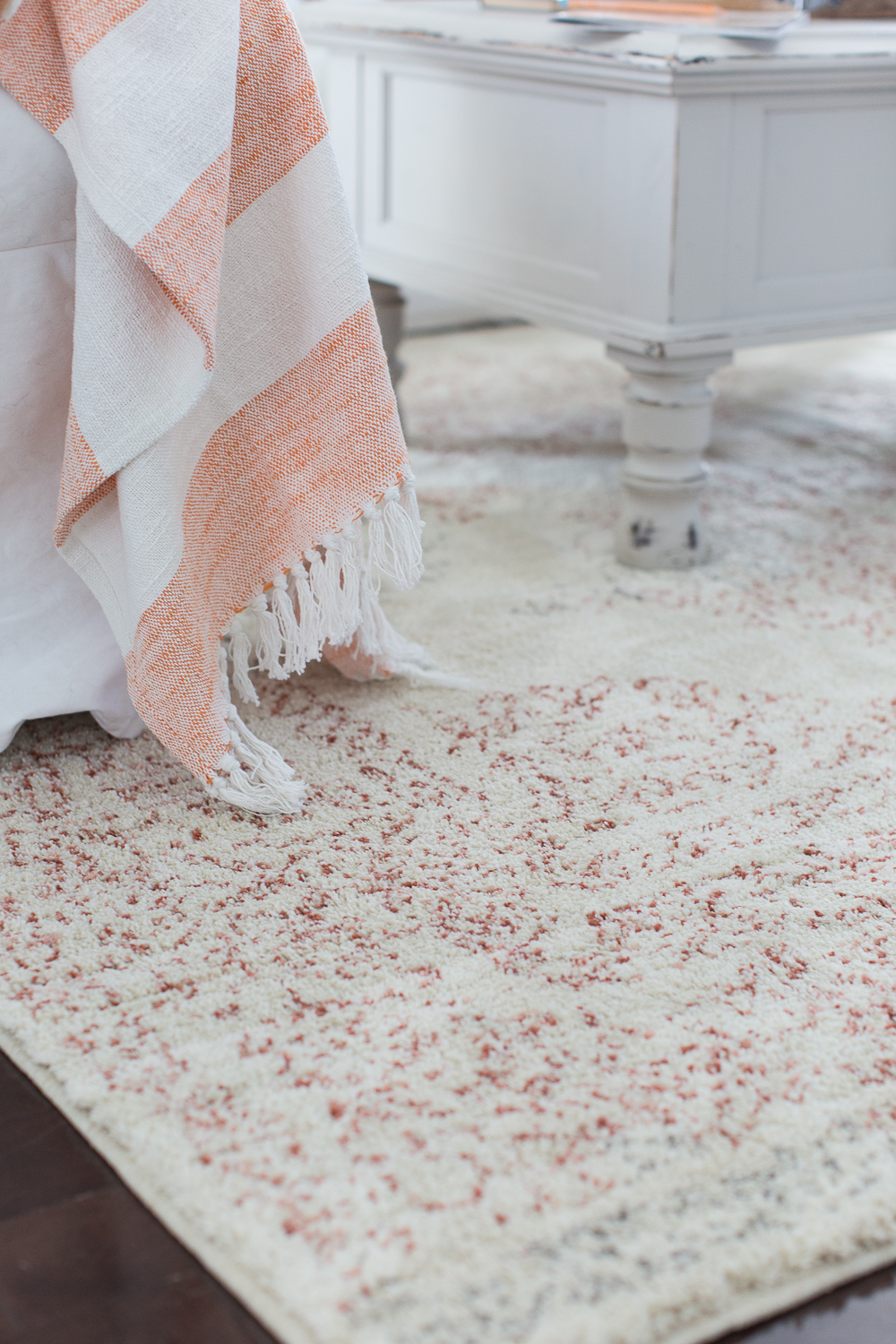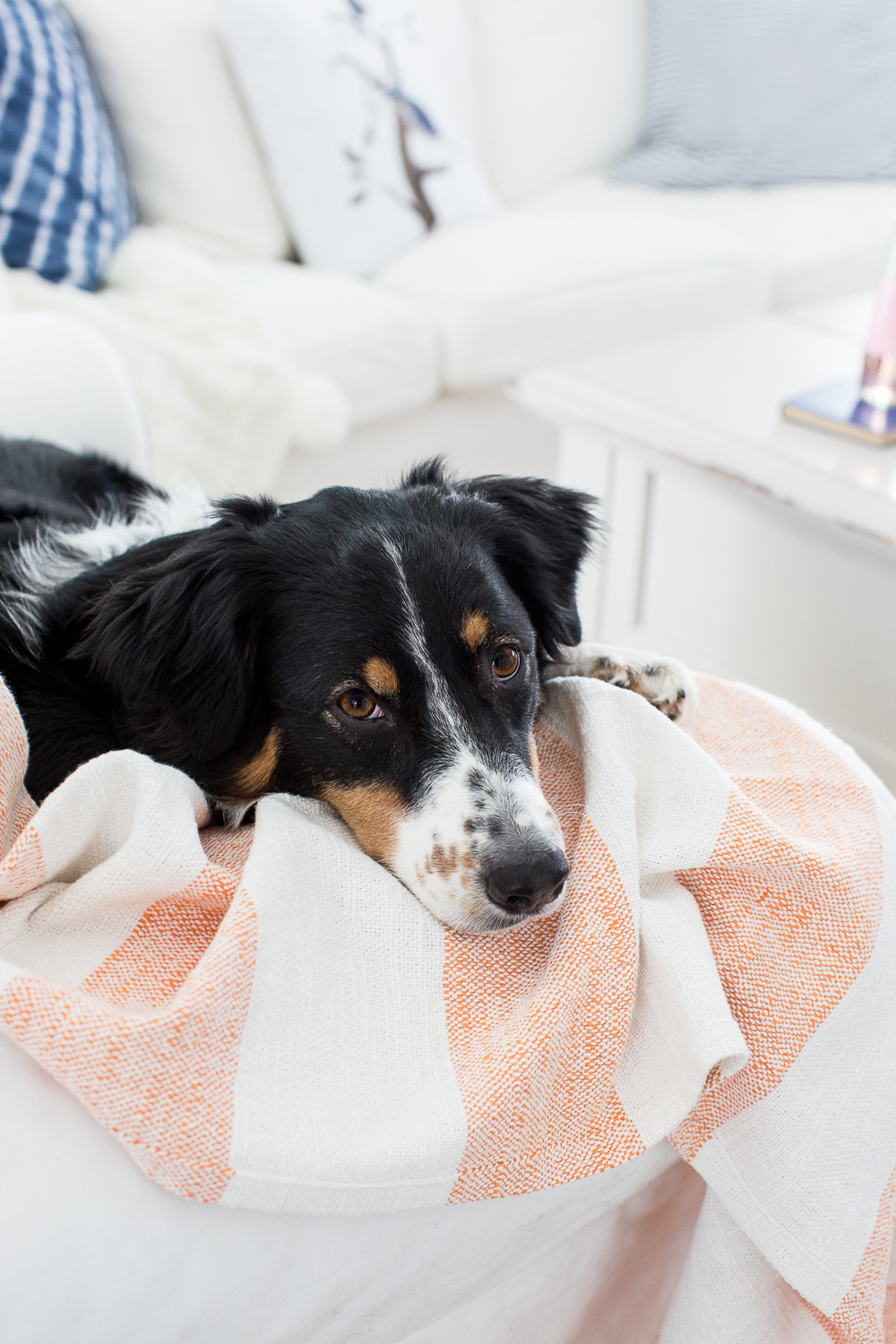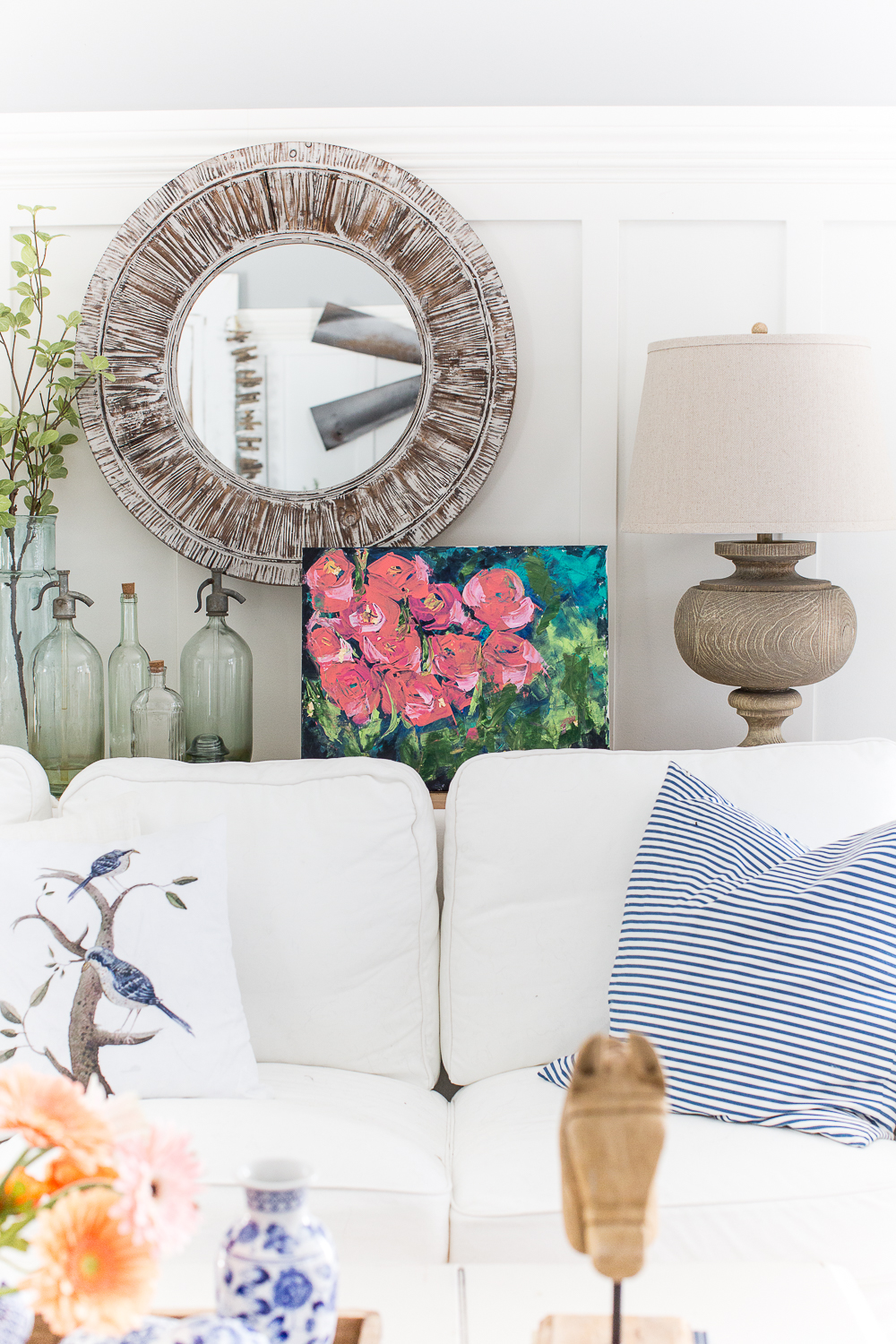 Here is another look at the art I painted.  Maybe it's just me, but I keep thinking that pattern would make such pretty fabric.
I love how soft this new rug is, as does Brody and the kiddies, as you'll often find one of us laying on it.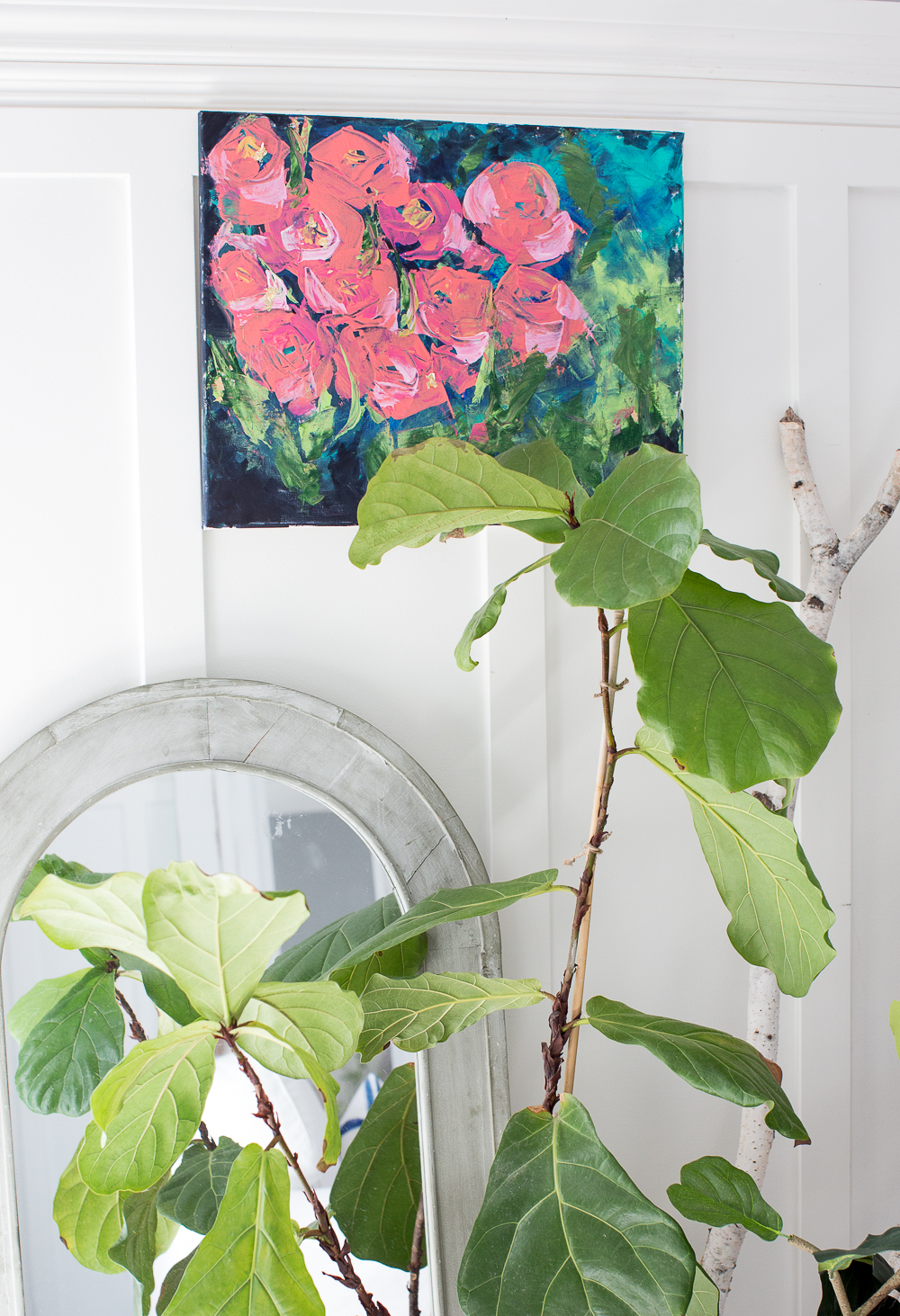 I've been busy trying to get some pretty Mother's Day free printables and can you believe April is almost upon us (which means it's time for a new calendar). Time flies!
Well, that's all I have for today.
Thank you so very much for visiting today…I hope you have a beautiful day.
much love,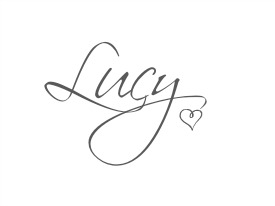 * This is a sponsored post by Kohl's, however please note all stated opinions are mine.