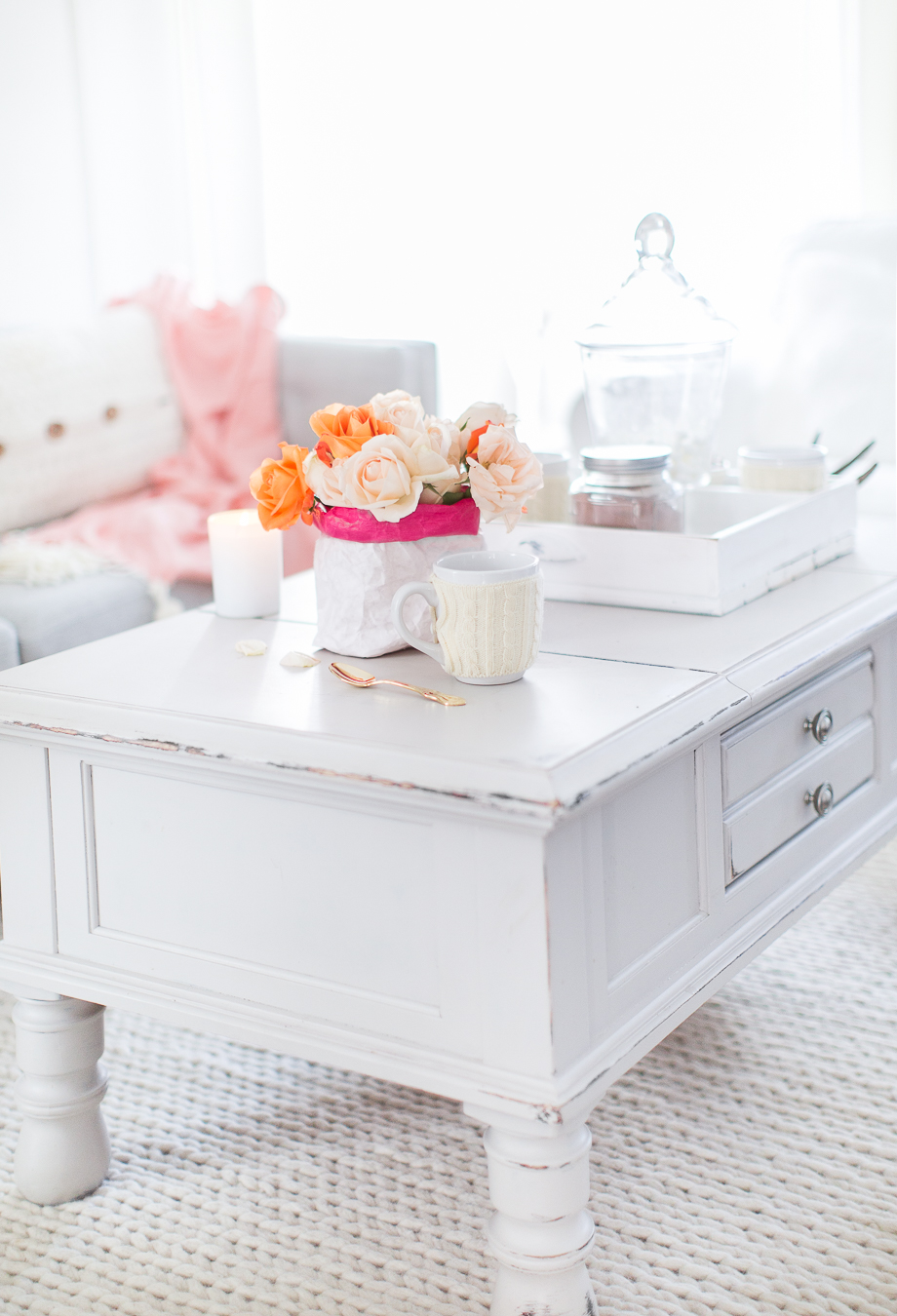 Last week I shared a little peek into our living room looking soft and pretty. Today, I wanted to provide the details and tutorial of this super cute paper vase idea.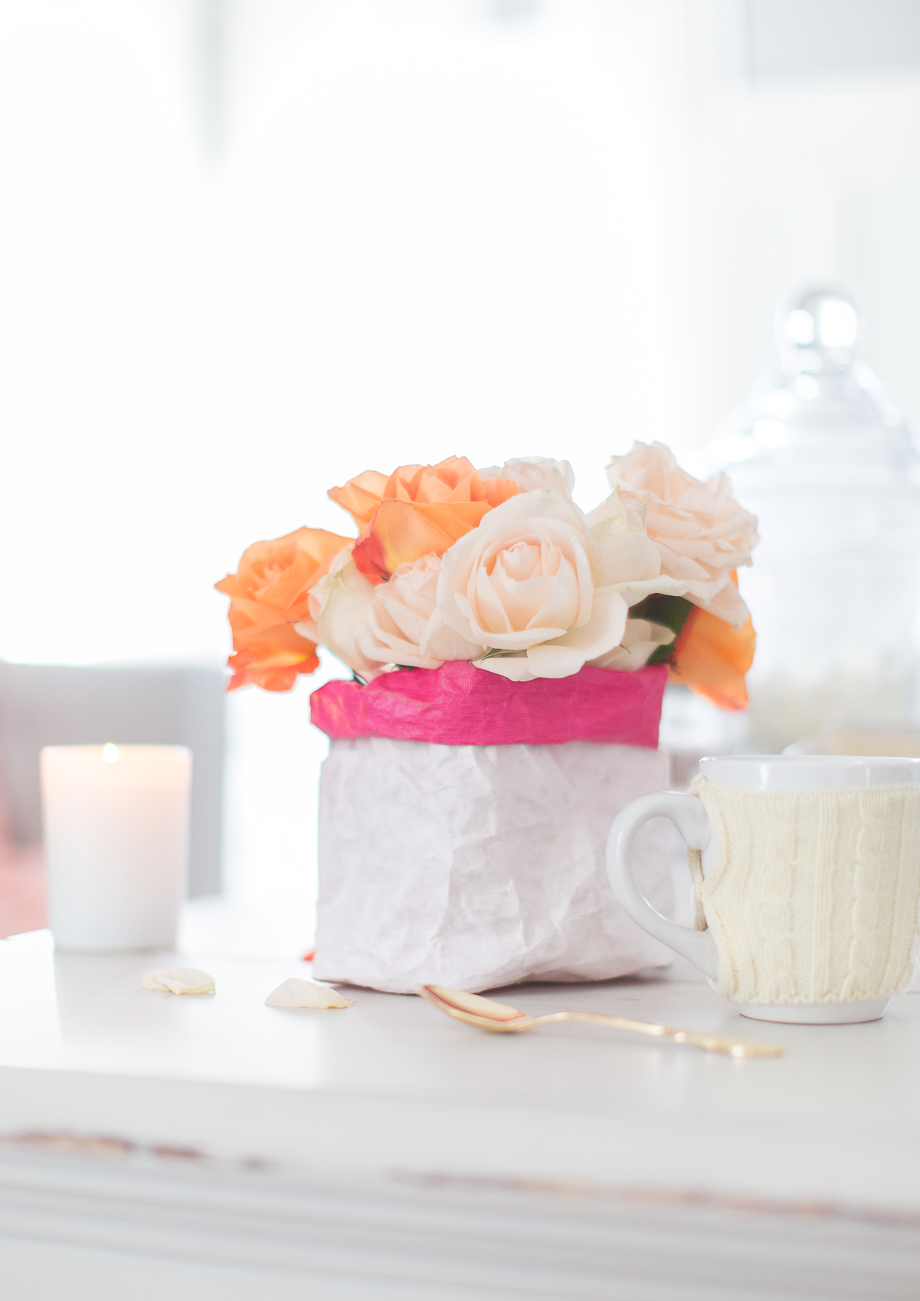 I love that it can be customized to your decor and how interchangeable it is, whether you're using real or faux flowers. Speaking of faux flowers, I have a little tip (further in the post) because as much as I'd love to have fresh flowers all the time, it's not always possible.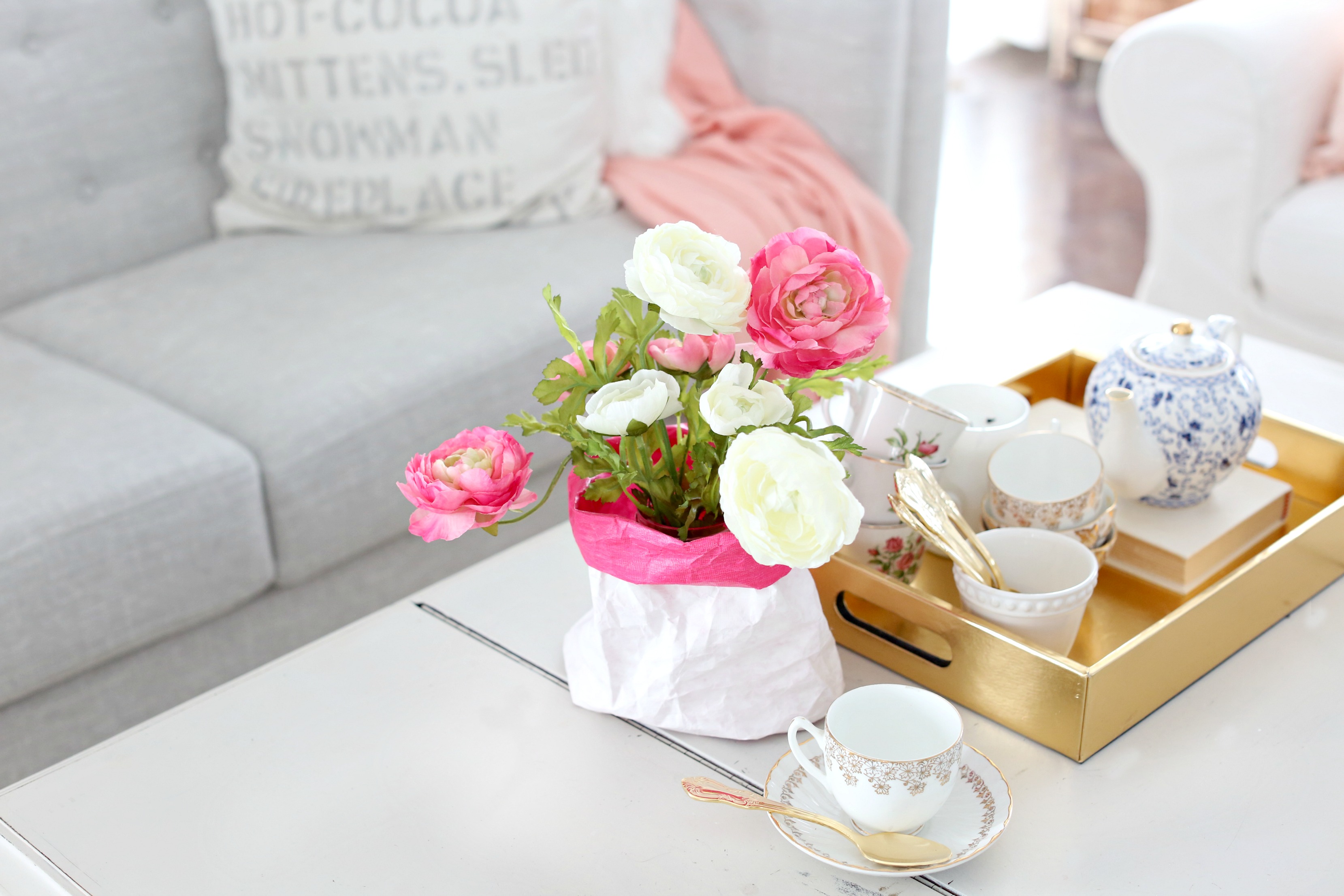 Here's what you'll need to make this cute paper sack vase:
– Medium weight paper (I used a good quality wrapping paper) or wallpaper would also work well
– Double sided tape or glue
– Scissors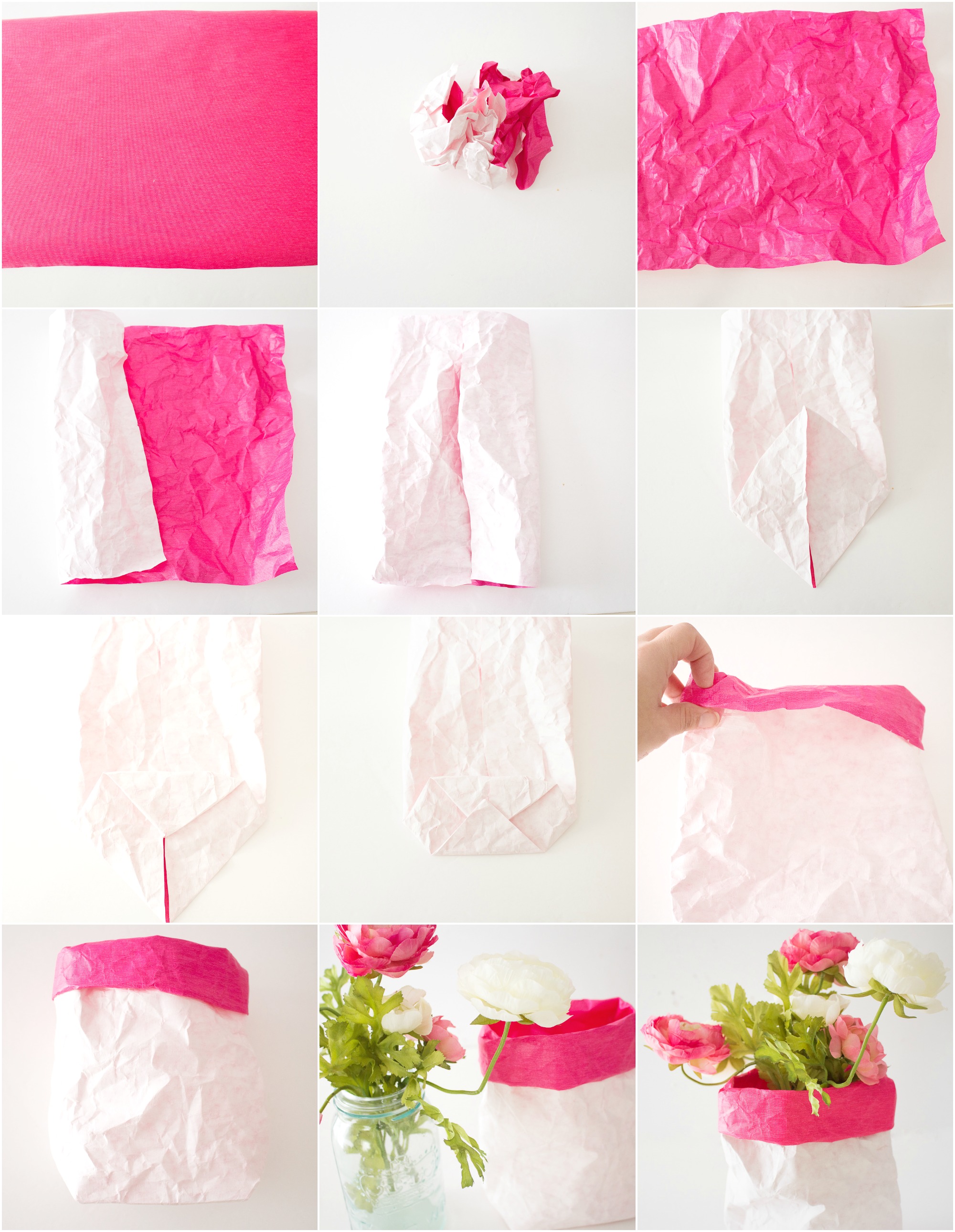 1) Cut a rectangle of desired size
2) Wrinkle paper
3) Unfold and smooth out ends
4) Bring both edges towards each other and glue, or use double sided tape to secure together
5) Pull the bottom section apart to create a diamond like shape and crease the edges
6) Fold the bottom of the diamond towards the center and glue
7) Repeat to the top part of the diamond and again secure with glue
8) If you are using glue, allow time for glue to dry; gently fold the top of the sack
9) Continue to slowly roll until you reach the desired height
10) Insert flowers in jar and place into bag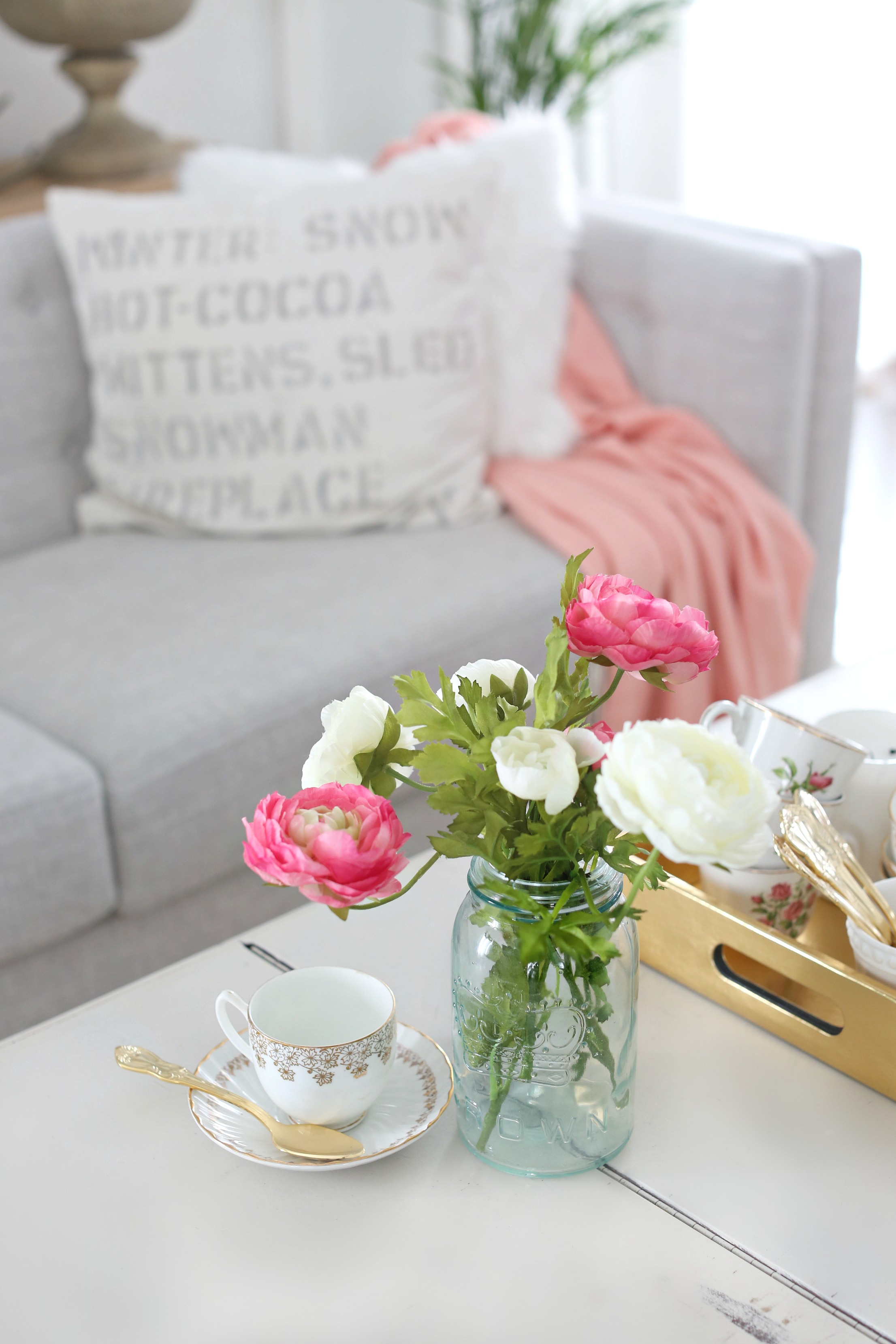 And that's it. Cute, right?
Now for my little tip: I think faux flowers and plants  have really evolved and already look very realistic nowadays, but I find that if you just tweak them just a little more, you can really make them look like real flowers.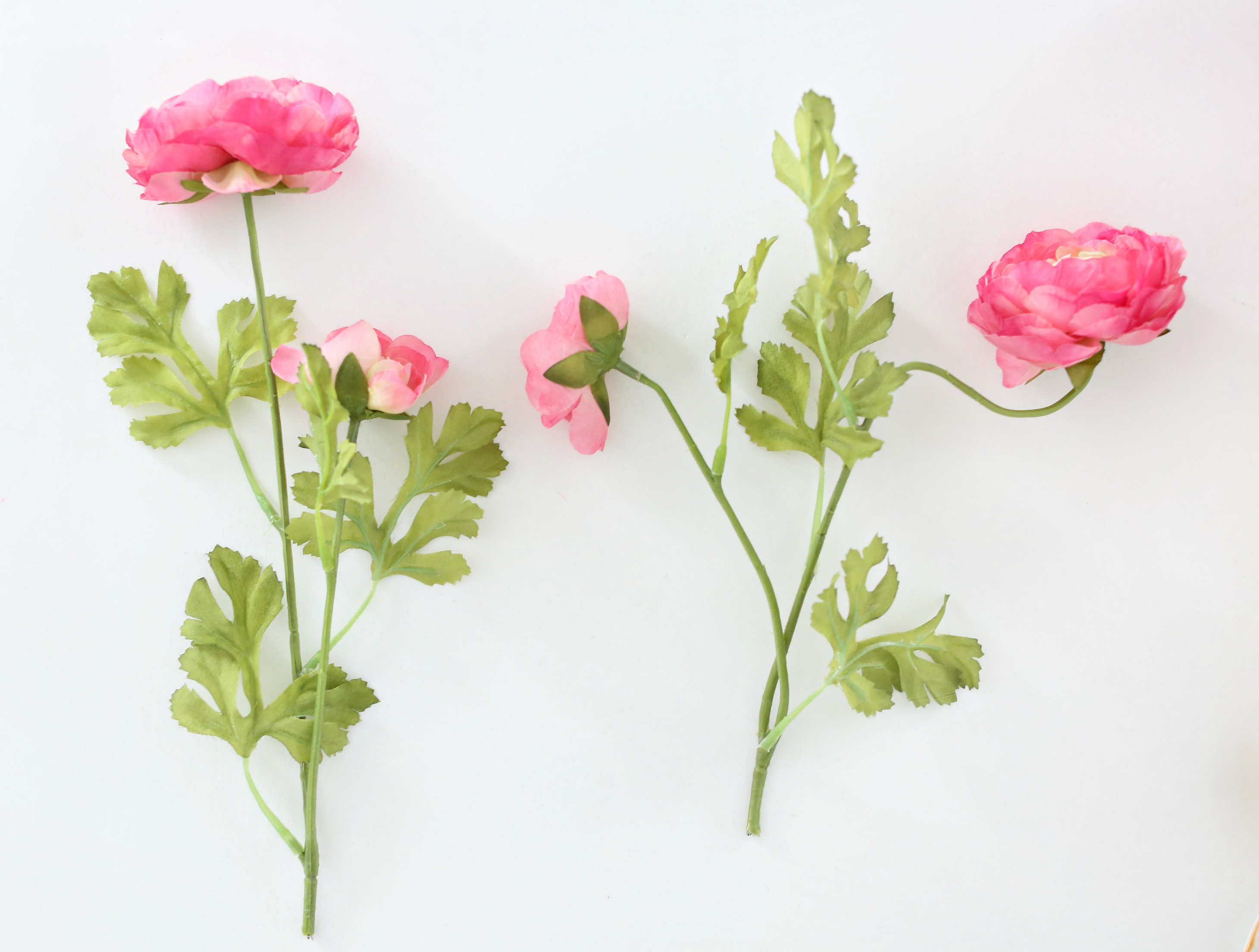 The flower on the left is the way faux flowers usually come when you buy them, but by just bending the stem of the flowers and trying to assimilate the natural bend of a real rannunculus, the flowers take on a prettier and more realistic appearance. Easy, right? You can make an even bigger impact if you mix faux together with real flowers and you're able to save some money in the process.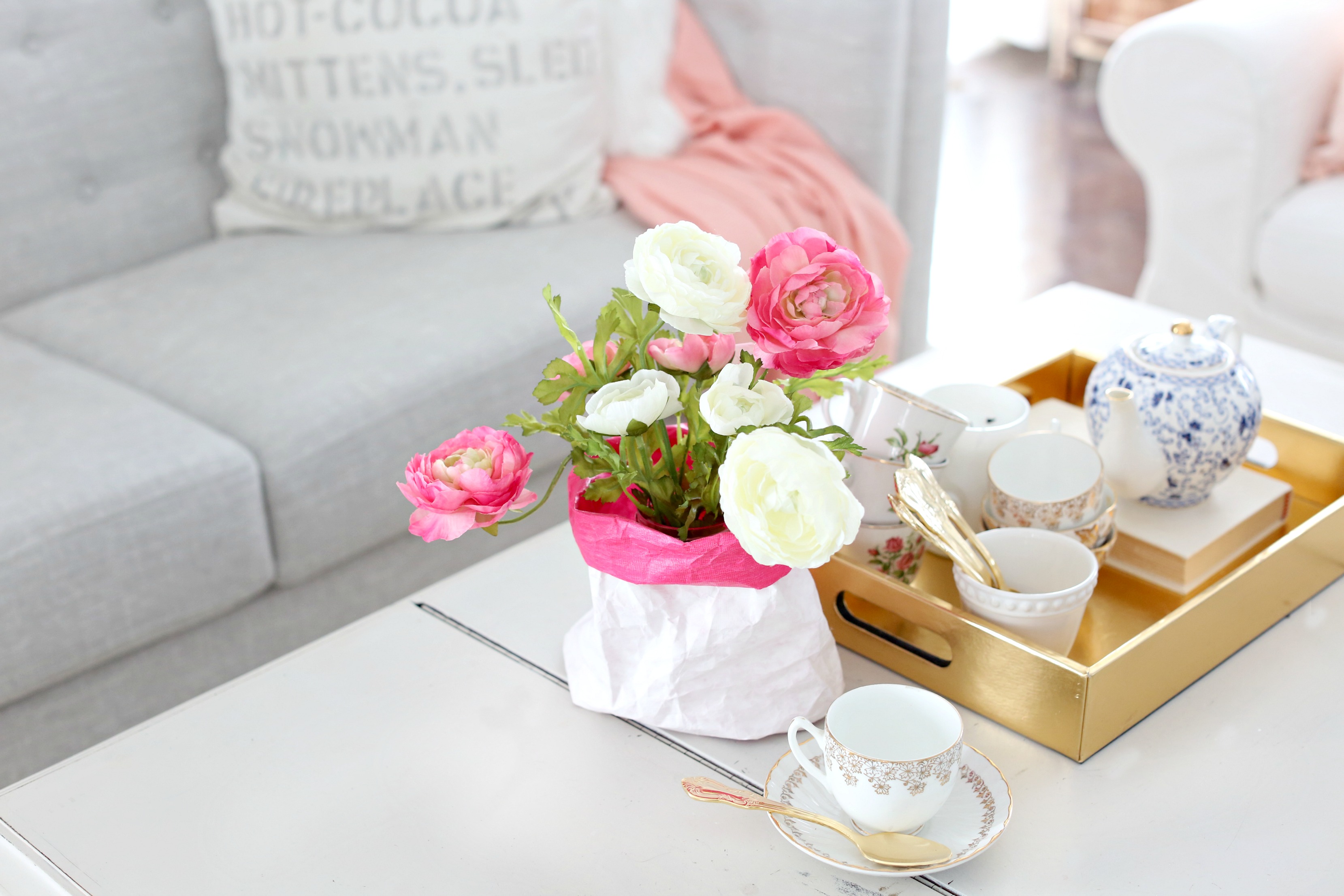 You can make these sacks even bigger if you use heavier paper, or by doubling the paper and using them as cute storage. But if you want to keep them small, I think this is such a pretty way to showcase your bouquet.
Thank you so much for stopping by…hope you have a beautiful day.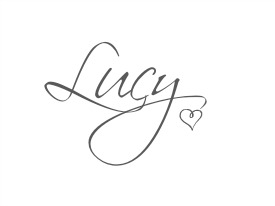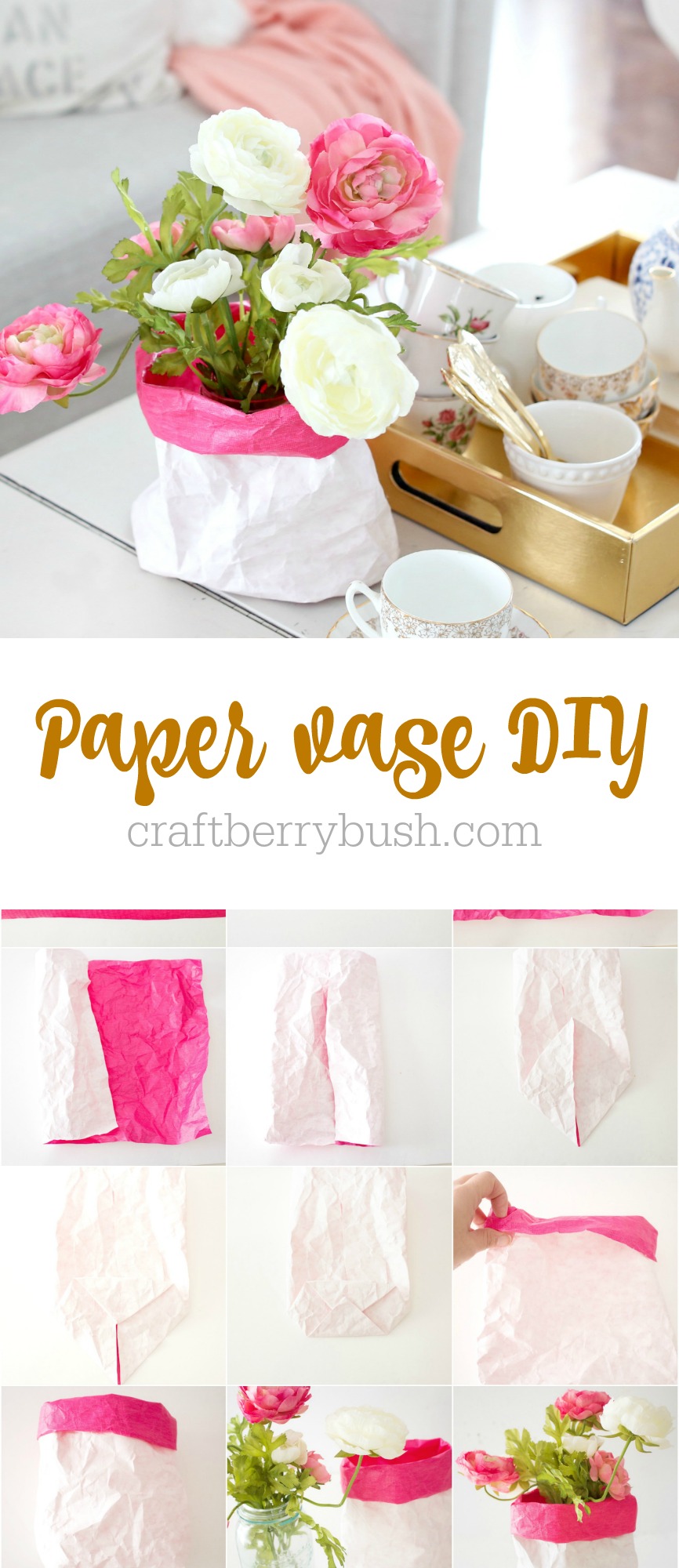 I also wanted to let you know that I have added some new designs to my shop.
These sweet guys are currently available with FREE shipping and 20% off.
Please use THIS link in order to get discount. (Offer expires feb 7th 2016 at midnight PST)