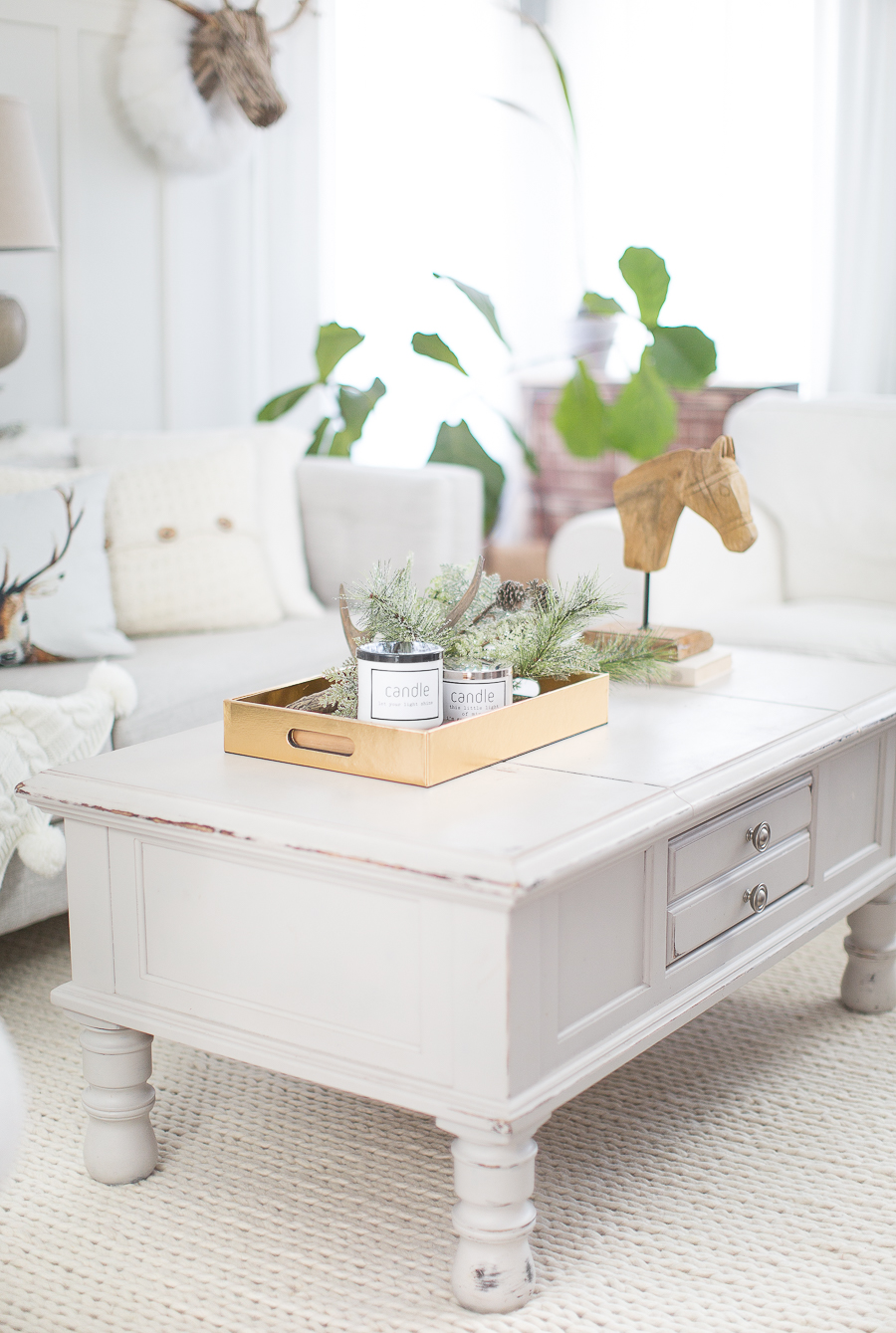 Hello friends…I hope your week and new year are off to a great start.
Today I wanted to share a super easy makeover but that in my opinion makes a huge difference. Most of us know the power of spray paint and here is yet another reason to believe in its 'power'.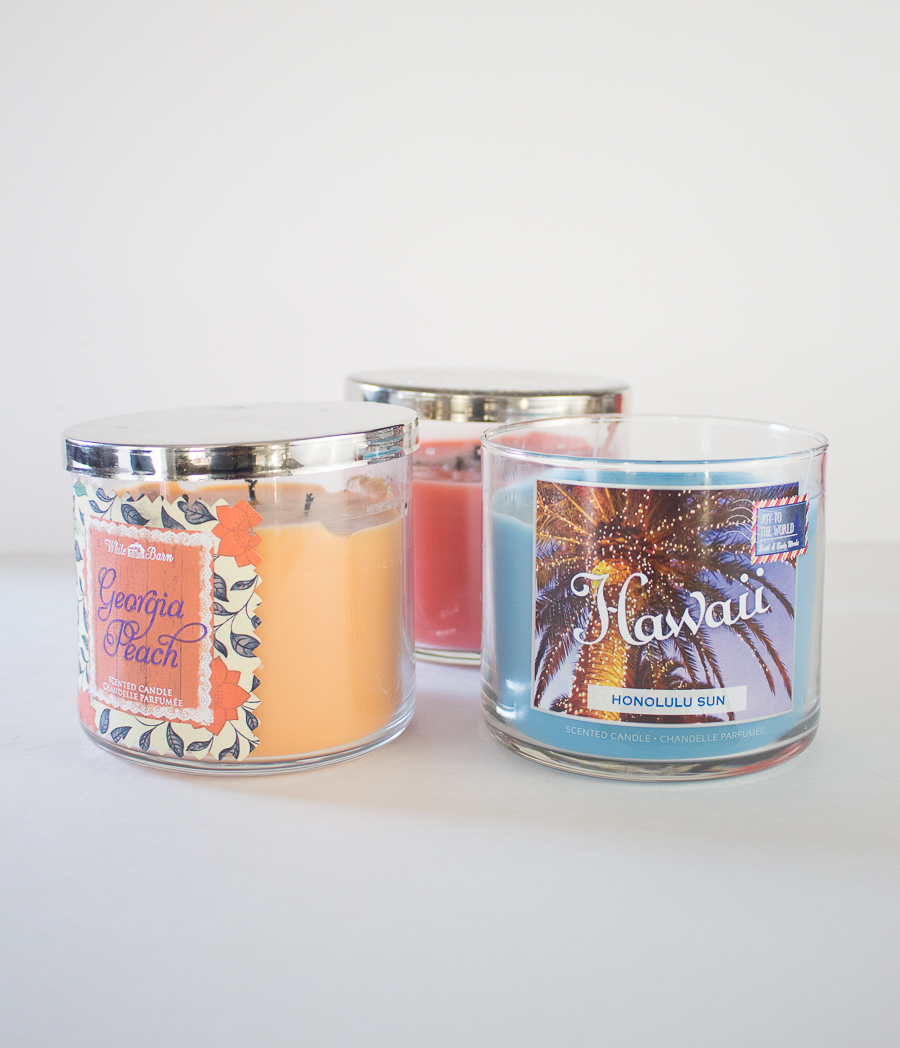 I have a bit of an obsession with scented candles and was fortunate to receive several for Christmas. But as much as I love having them around the house, the colors often don't coordinate with our decor.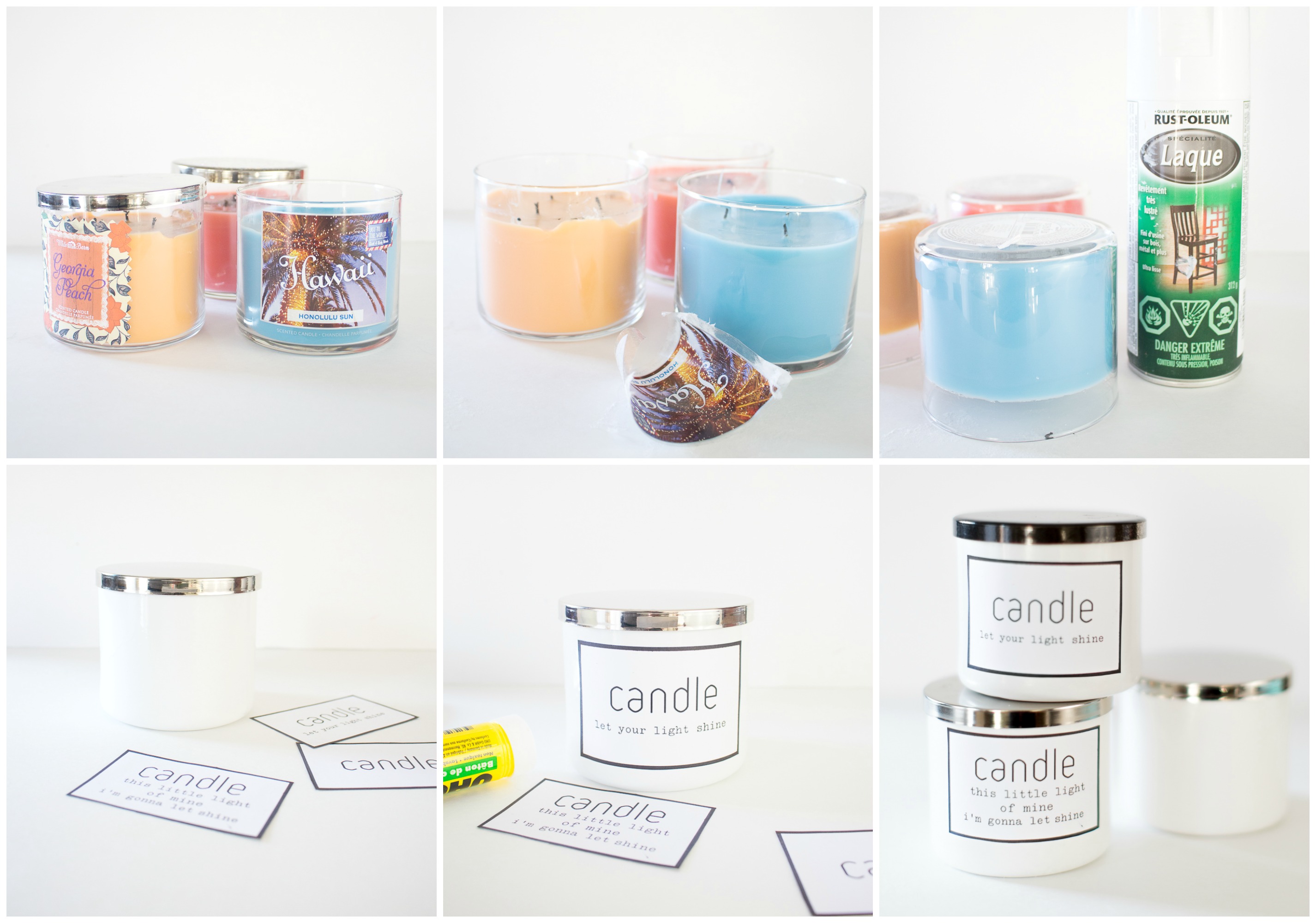 I know this doesn't require a tutorial, but I wanted to show what a difference a little spray paint makes. I am also providing a free printable HERE, should you wish to add a simple label on your newly made over candles.
These fit the 14oz Bath and Bodywork candles, but you can modify the printing size to fit your candle(s). The labels have cute little sayings which go with my theme of the year. You can read more about that here. You can of course easily make them yourself in Powerpoint and customize them to your own liking.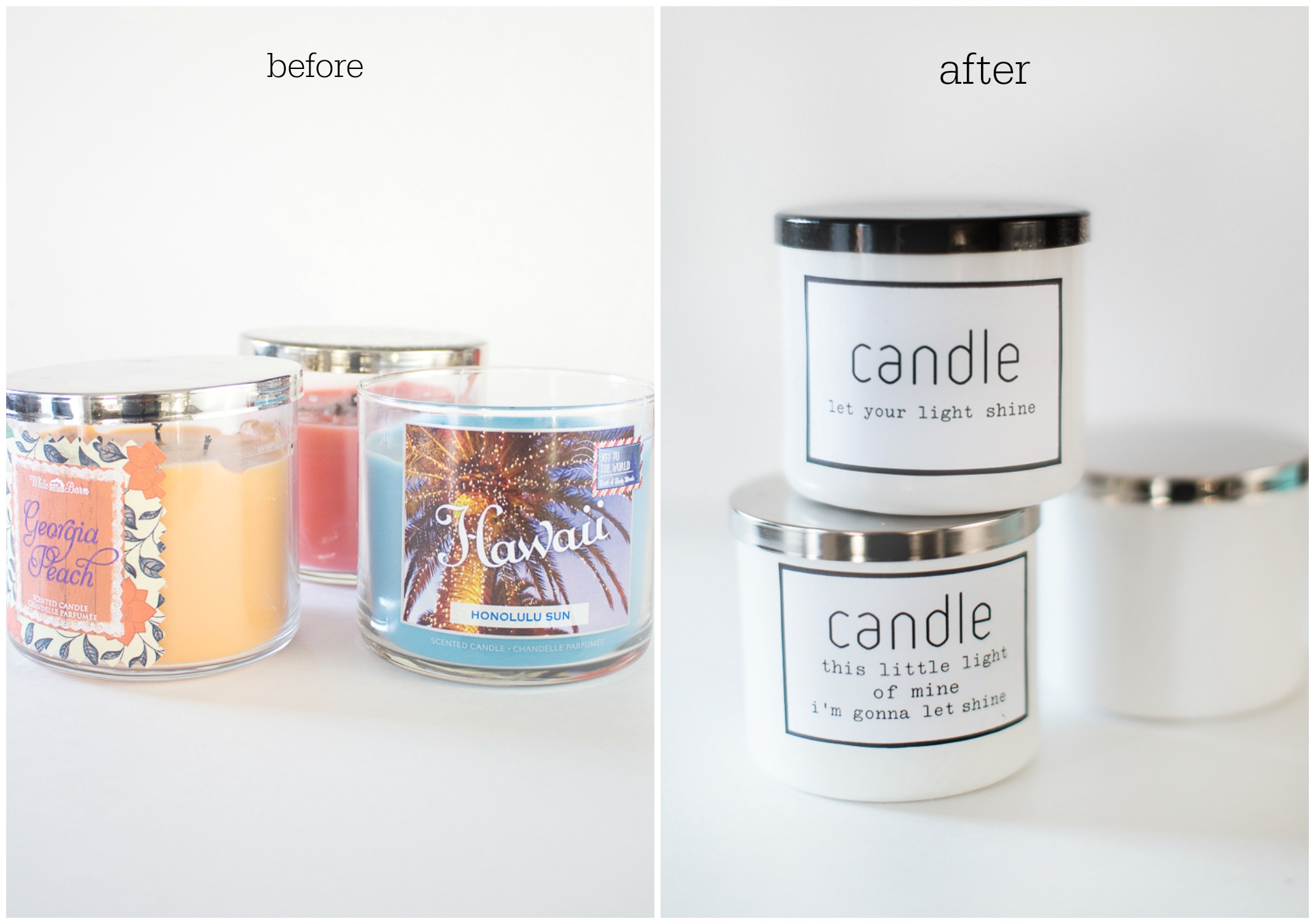 You can also omit the label all together and leave it plain white. For one of the candles, I spray painted the lid black maintaining the simplicity of the look.

Now I can display the neutral candles all around the house without worrying about clashing/coordinating colors.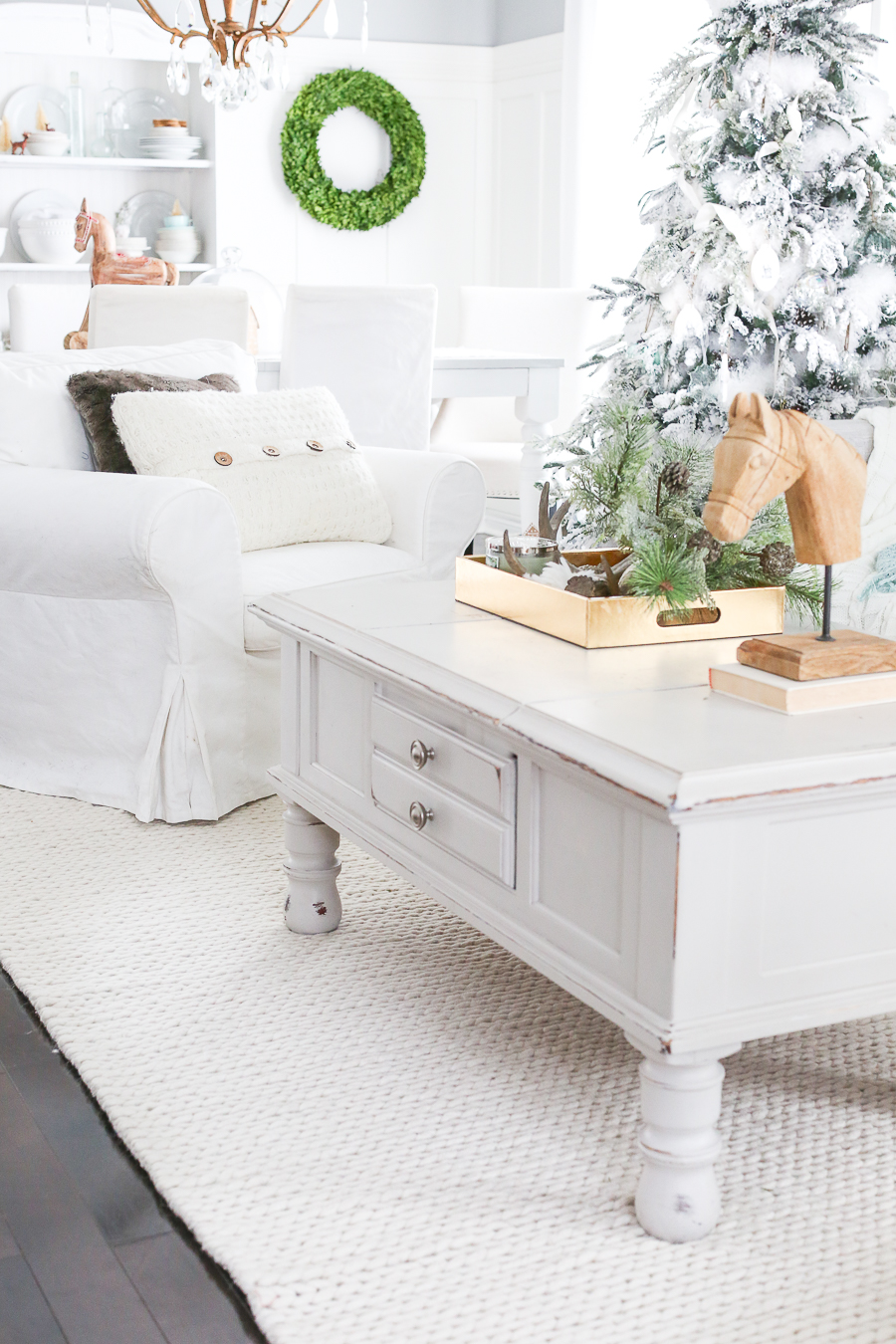 Can you spot the candle in this recent photo I took of our living room? It's one of the reasons I decided to spray paint the candles.
And yes, both of our trees are still up. I have a very good reason, but you may have to wait until next Christmas to learn why. In the interim, I'm removed all of the red, so now it looks very wintery.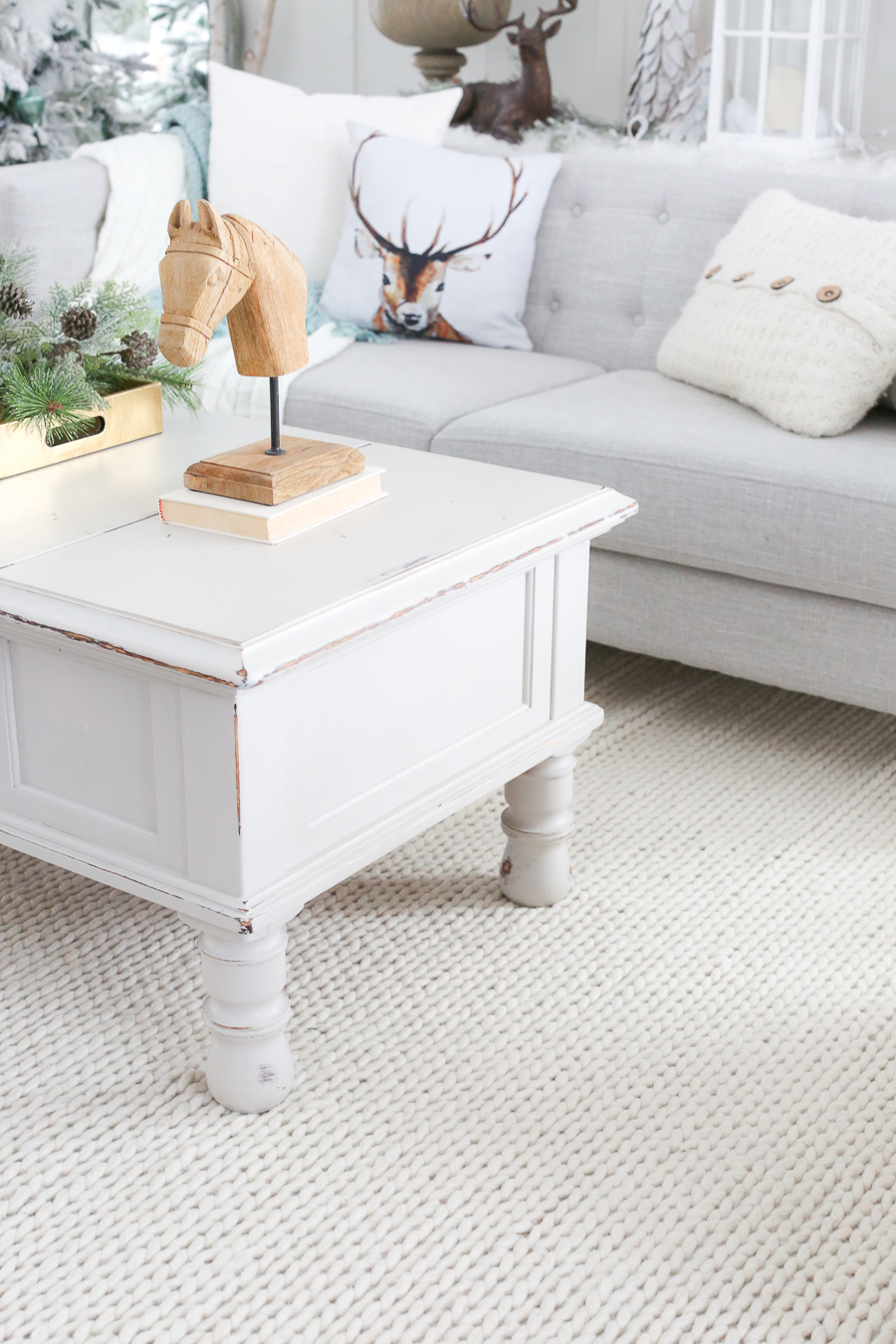 Oh, and did you notice our new cable knit rug from Rugs USA? I think it's GORGEOUS and just love it so much. It's soft and cushy and perfect for this space.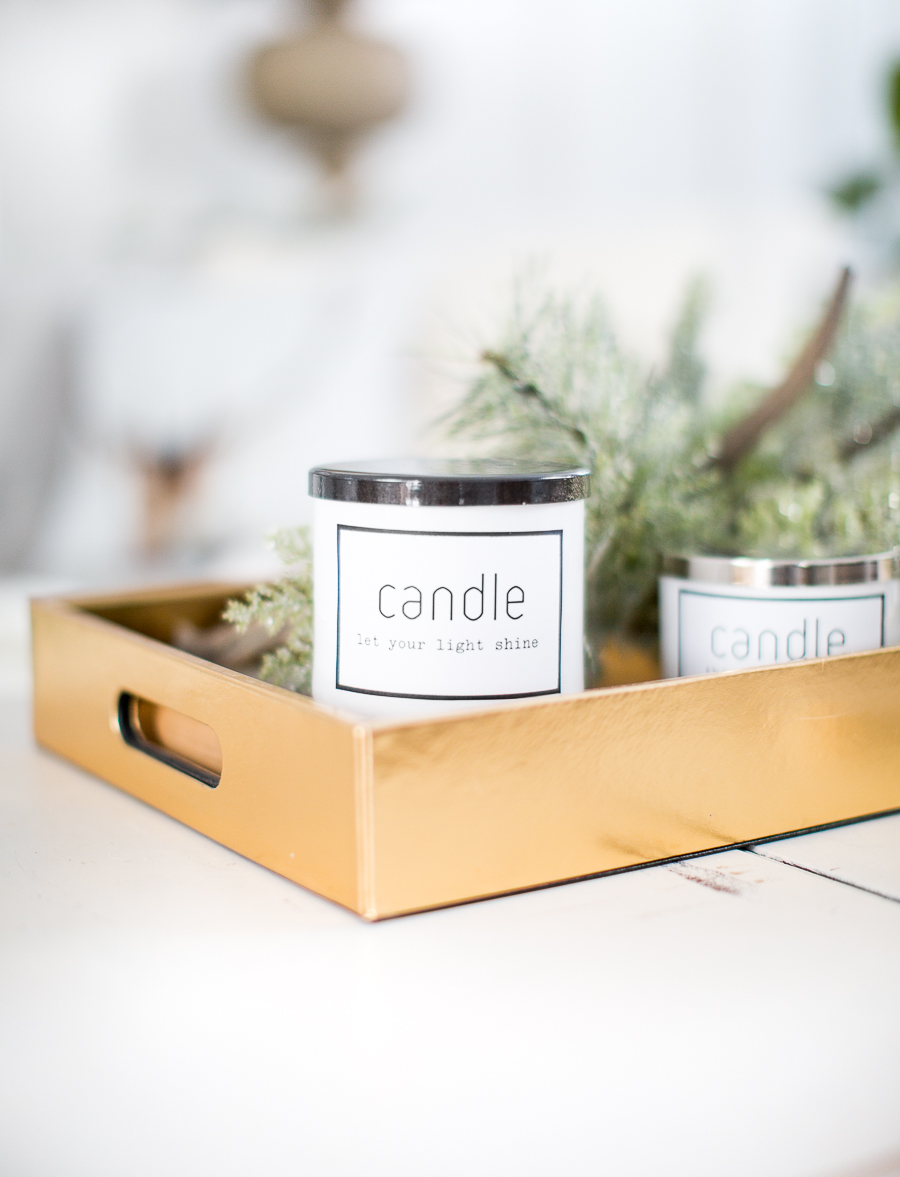 So there you go…a quick and easy update to start your new year.
Thank you so much for stopping by.  I hope you have a beautiful day.
much love,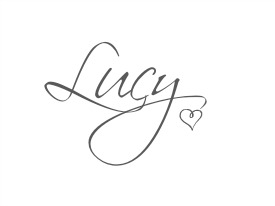 Pin this for later