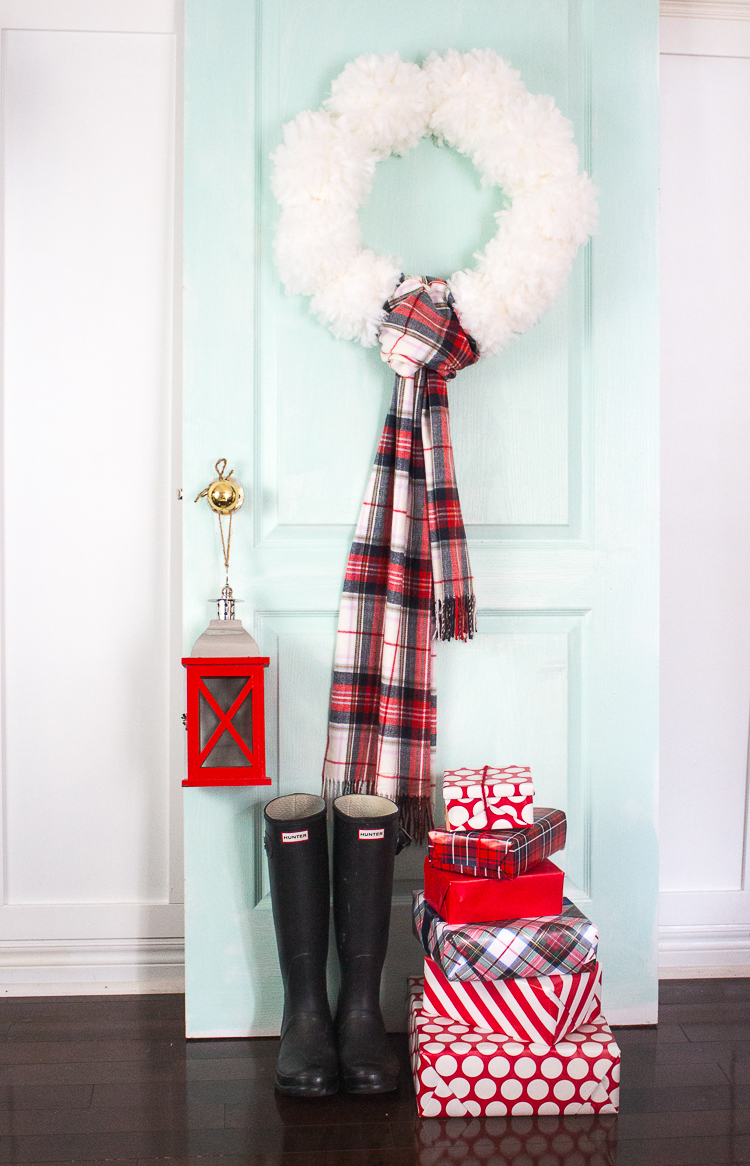 Hi Friends…I hope you've had a great week so far. I wanted to stop by and give you a warm thank you for all the kind words in regards to our Christmas Home Tours.
Though there is so much work involved in these tours, it truly is an honour to share our home with you. Your encouragement and support makes it all worth it.
It's been a very busy couple of months and though I have some exciting things coming in the new year, for now I'm starting to see the end in sight.
I haven't had too much spare time for much, until yesterday and decided to make a giant pompom wreath.
I've been wanting to make a pompom wreath for a while, but did't want to commit to the time it takes to make the many pompoms in order for it to look lush and full.
So I decided to take a shortcut and buy this super chunky yarn. It was 50% off, so that also helps…:)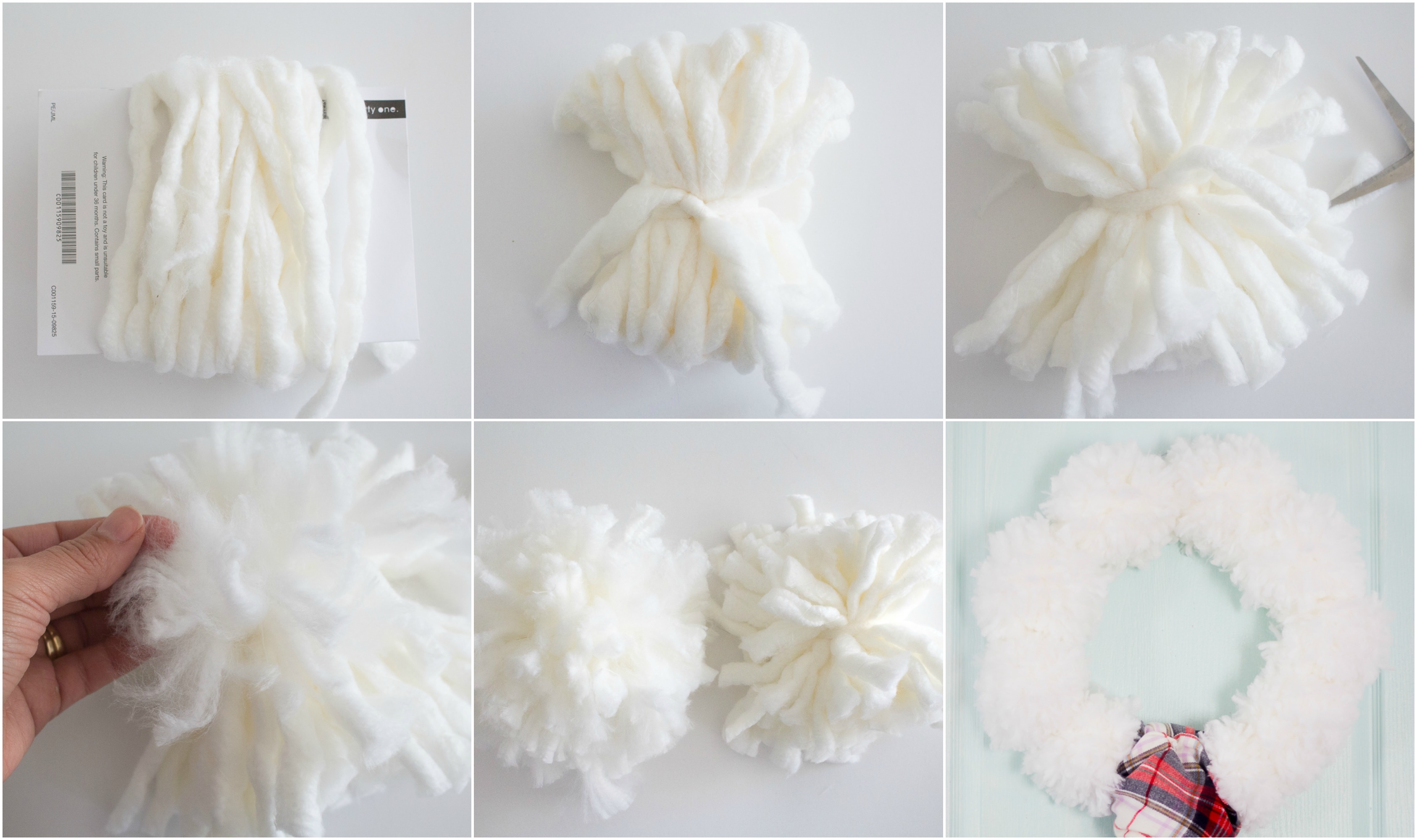 By now, you have probably seem how to make pompoms so I won't go into the details, but if you skip to picture four, you can see that I made my wreath look super fluffy by separating the fibers of the yarn. You can see the difference side by side. I then secured them to an embroidery hoop by tying them and securing them with hot glue.
The embroidery hoop worked alright, but I would suggest using a bigger wreath form to make it easier for you. I just tend to use what I have.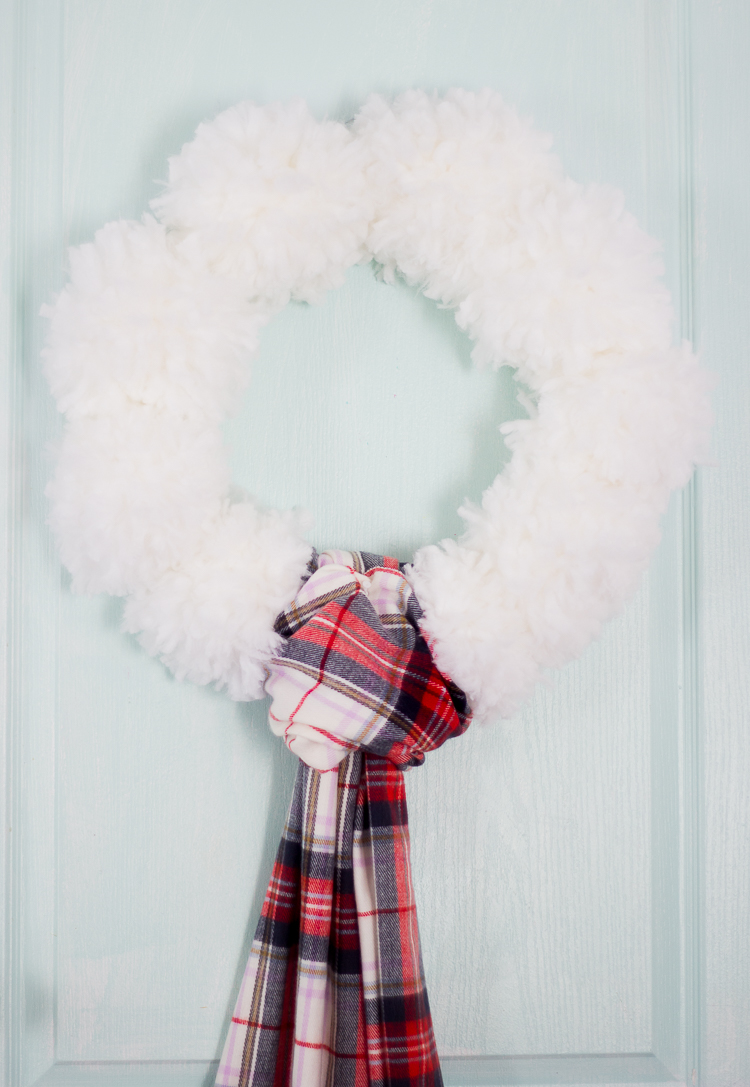 I love how big and fluffy they look and I love that it took me a fraction of the time. The cute scarf is from the GAP.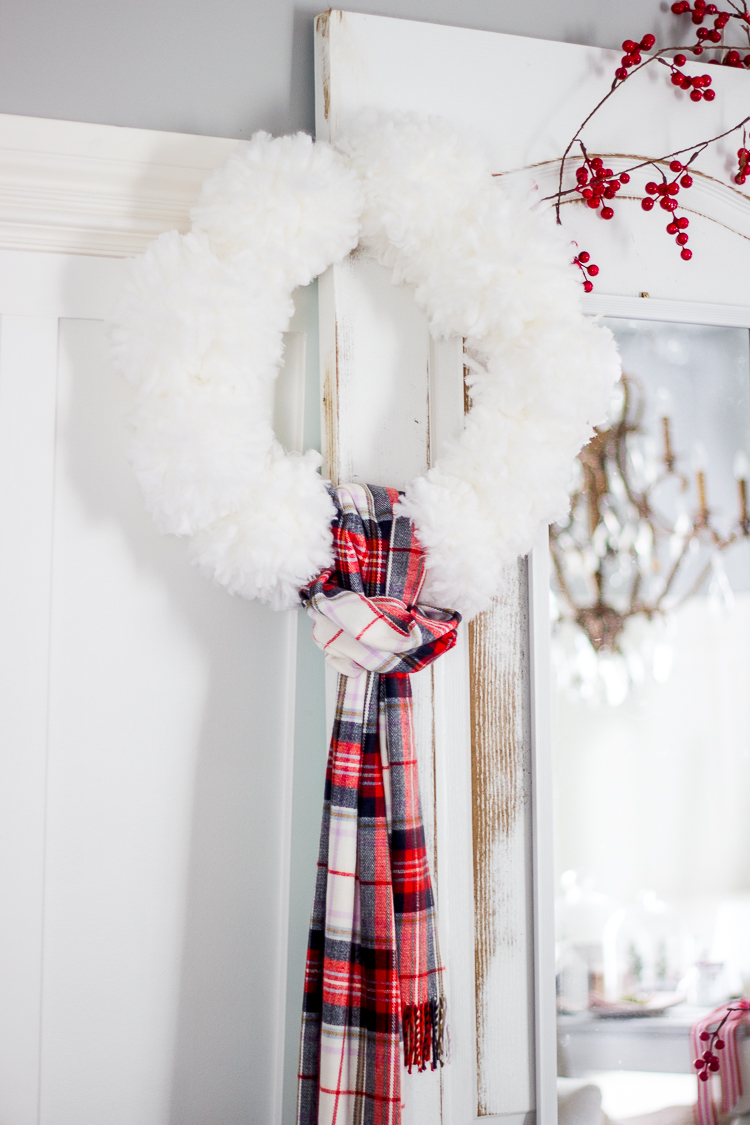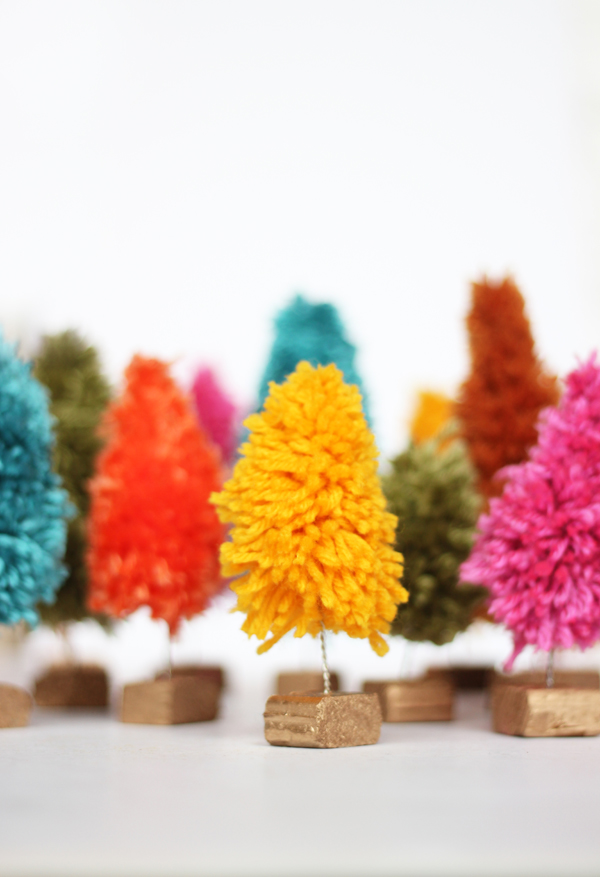 And speaking of yarn and pompoms, how cute are these little trees?  My friend Melissa made them and you can find them and so many other amazing  projects on the
FREE online magazine Merry. Just click on the photo below to take you there.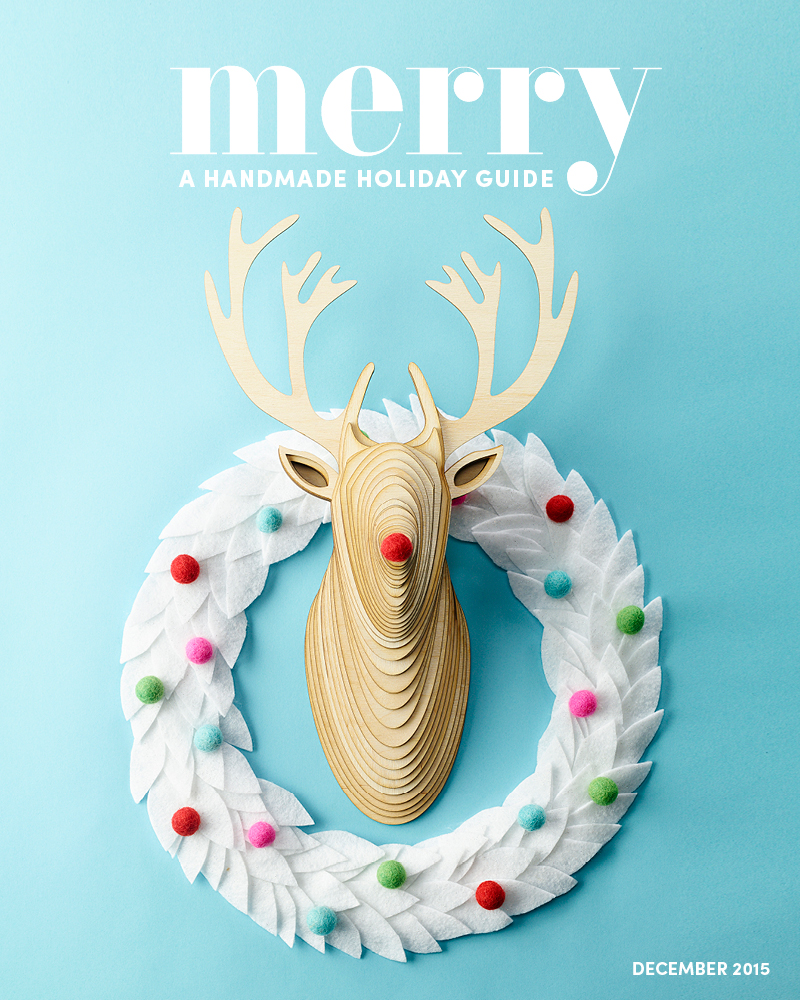 Thank you so much for stopping by. See you later on at The Inspiration Gallery.
much love,