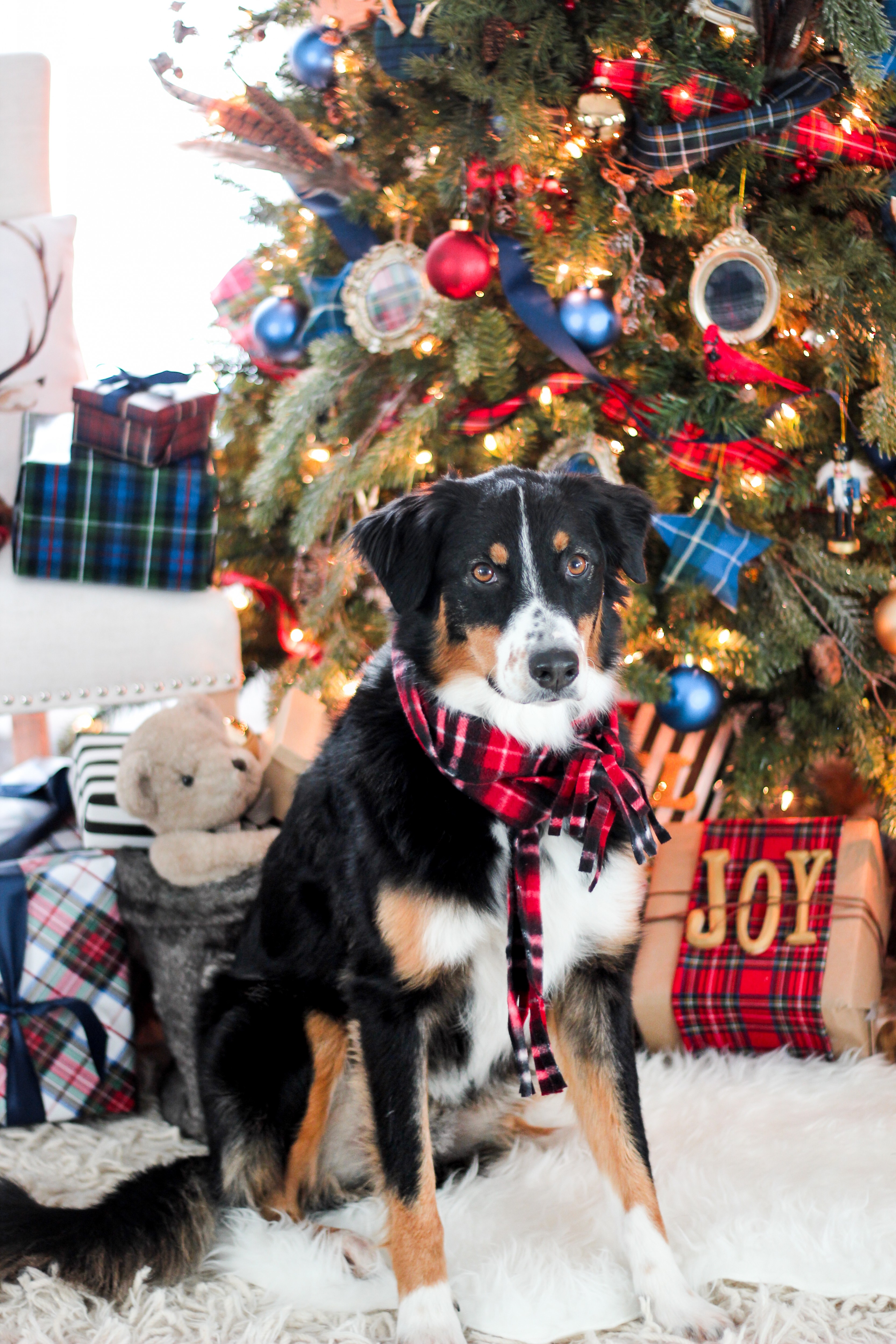 Hello friends…I hope you're having a great weekend.
Halloween is now behind us and as the calendar turns over a new month, Christmas will be here before we know it. I don't mean to send you into a panic, but there are only 7 more Sundays until the holidays. So today – along with my Michaels Makers friends – we are sharing various and hopefully inspiring Christmas tree ideas as part of this year's Dream Tree Challenge.
The name Dream Tree Challenge has a special meaning to me as I have been following the Michael's Dream Tree Challenge for years and this year, I am privileged to be part of it. Words cannot express how grateful I am as this is indeed a dream come true for me. But without further adieu, I present to you…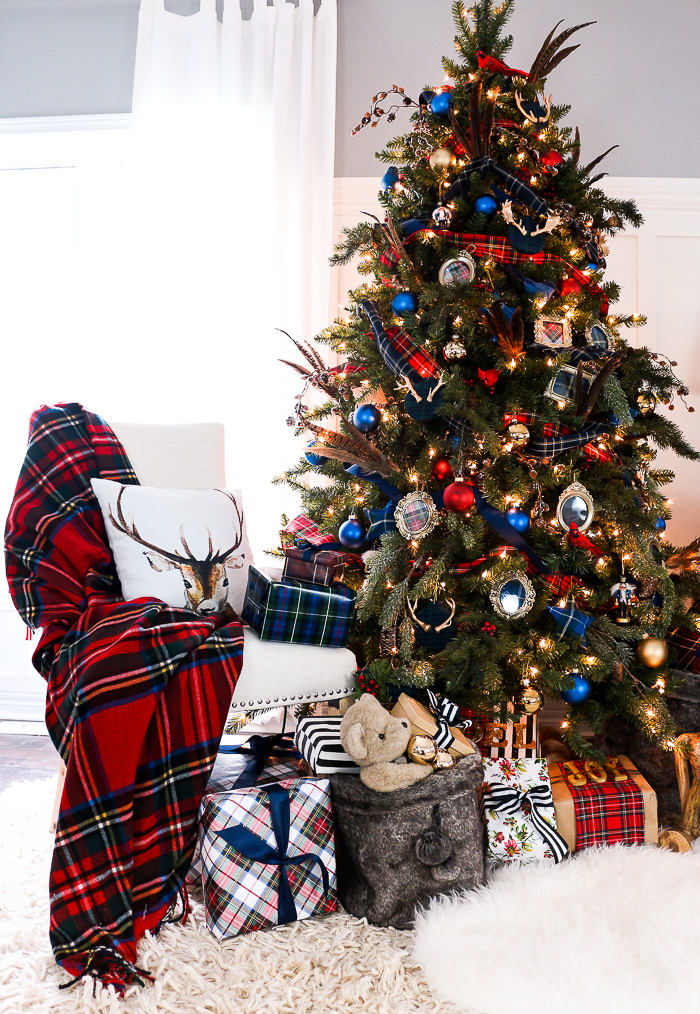 The Preppy Tree, inspired by tartans and plaids.
This year, I have been trying to step out of my comfort zone and intentionally steer away from things that I see are trending. Though not always easy to do, it's teaching me a lesson in bravery. I've always prided myself in being different and embracing those little quirks that may enable me to stand out.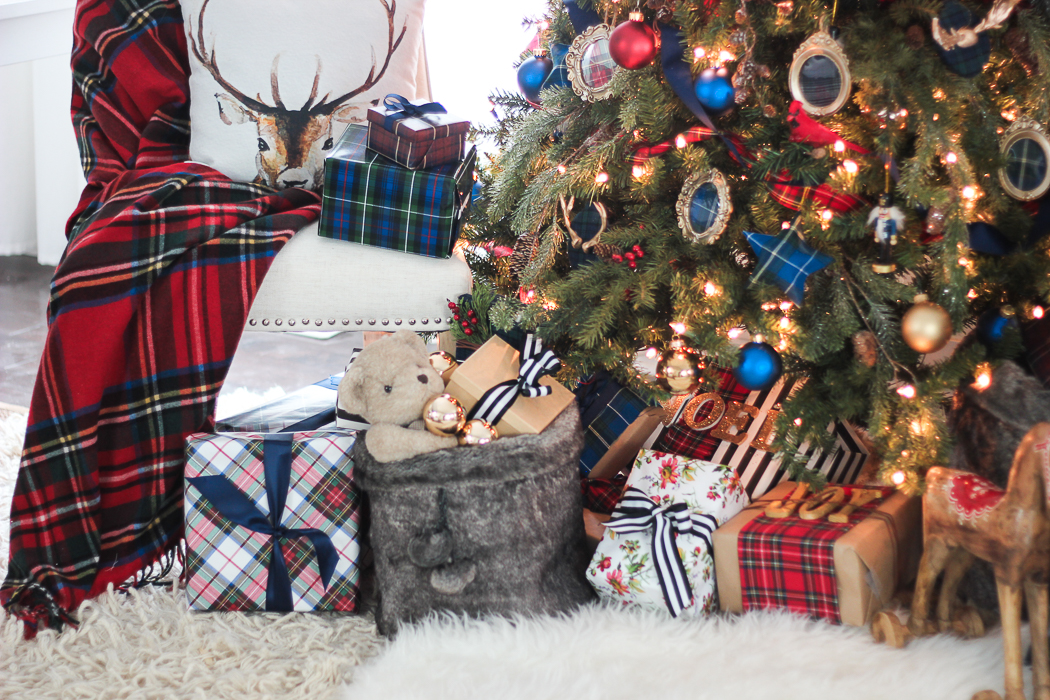 So for my tree, I used a lot of color and pattern. Red tartan is beautifully classic, but I decided to also incorporate various colors and types of plaids to create a cohesive yet contrasting effect. Does that make sense? I guess it's like leopard print and tartan; two very distinct patterns that come together in a beautiful contrasting, yet classic way.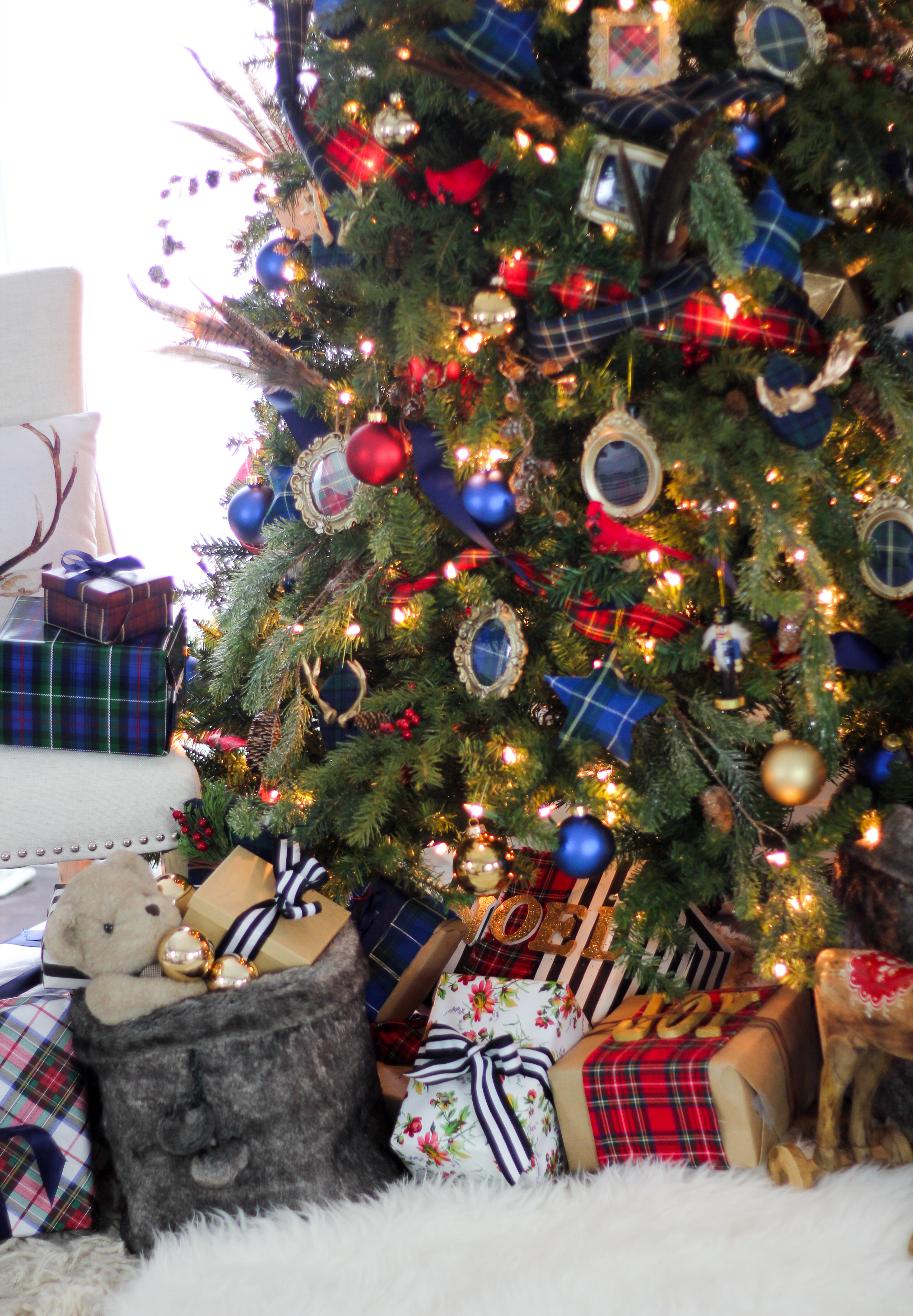 I also incorporated  a little bit of black and white, and of course, fur. I love these faux fur bins from Michaels.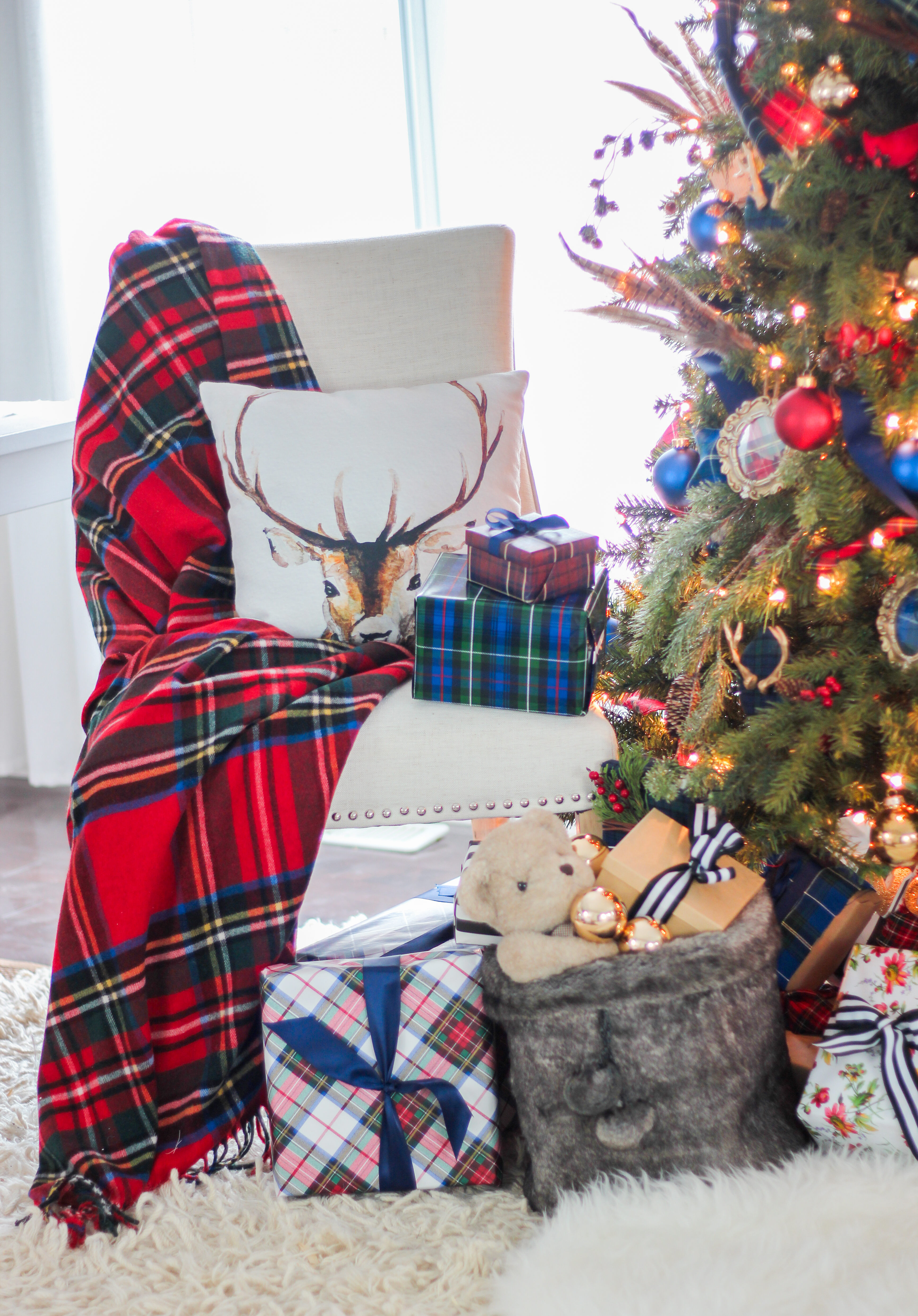 Here is fun trick – I would normally use real greenery within the tree but Michaels has an array of realistic looking branches. I like to use these to fill in any gaps in the tree and it makes the tree look a little more realistic and expensive.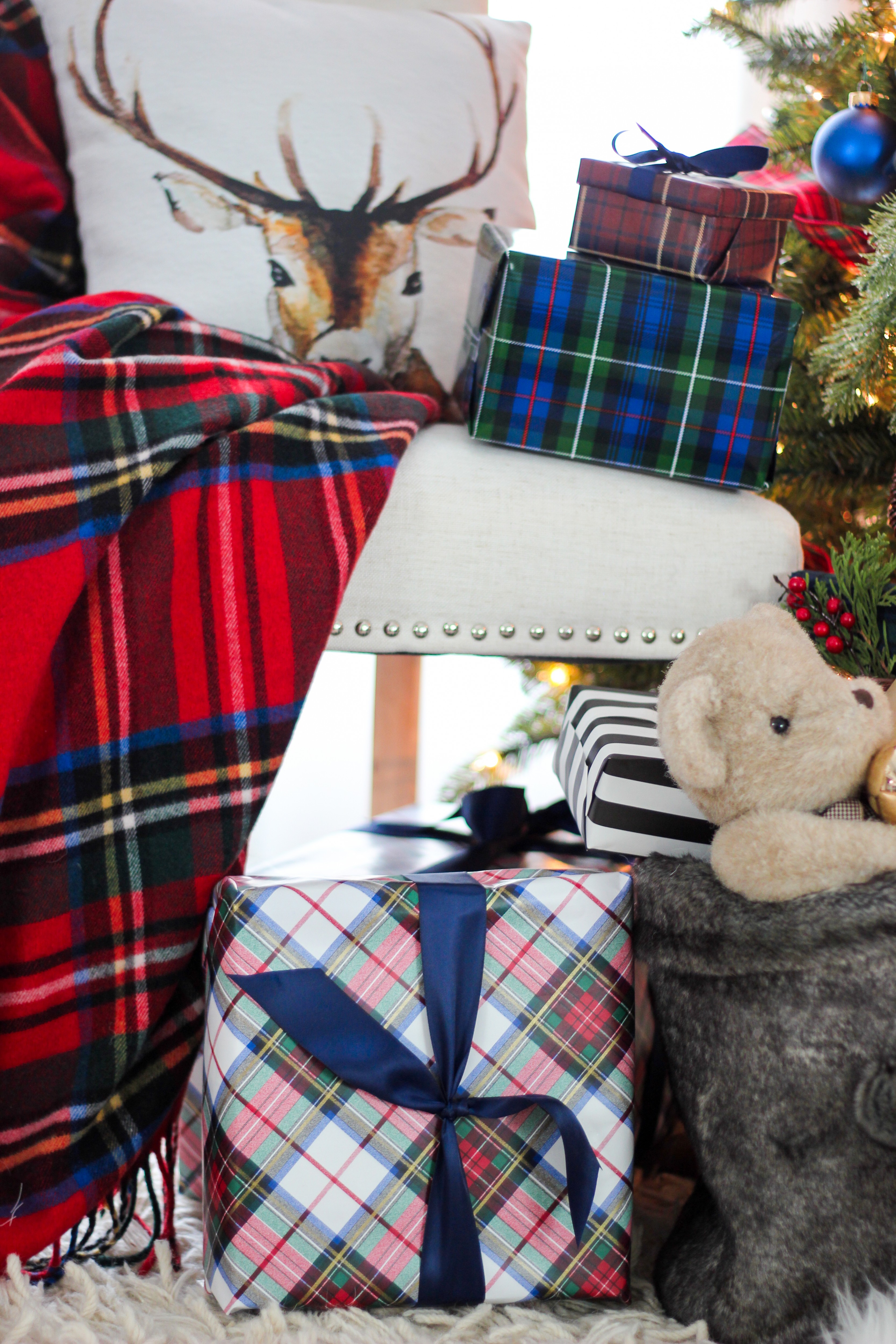 I have been collecting tartan wrapping paper for a while, but because I love it so much, I've been reluctant to use it. Have you ever done that, or is just me? I also do that with beautiful ribbon. Ack.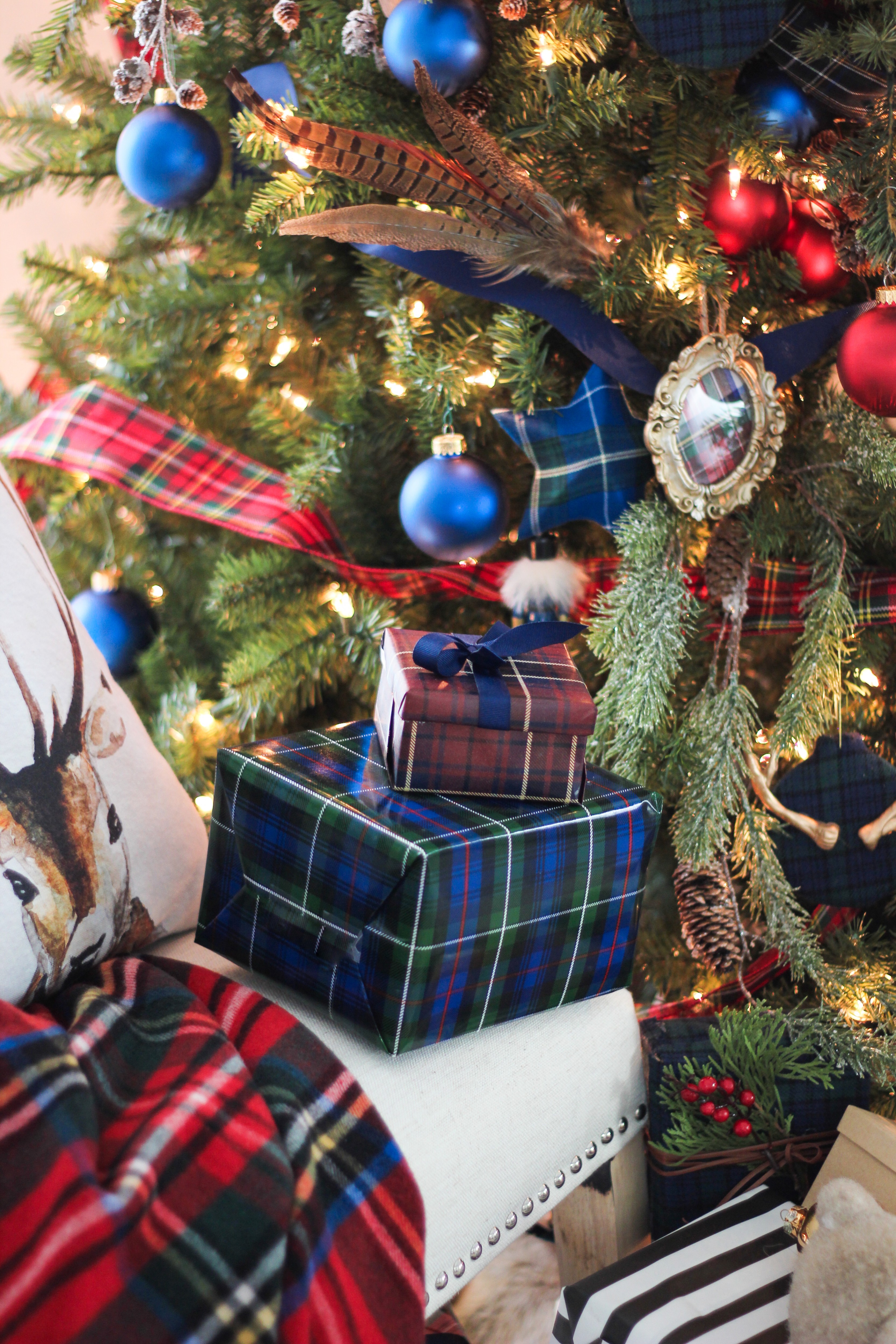 A few pheasant feathers in bunches here and there, to add a different texture.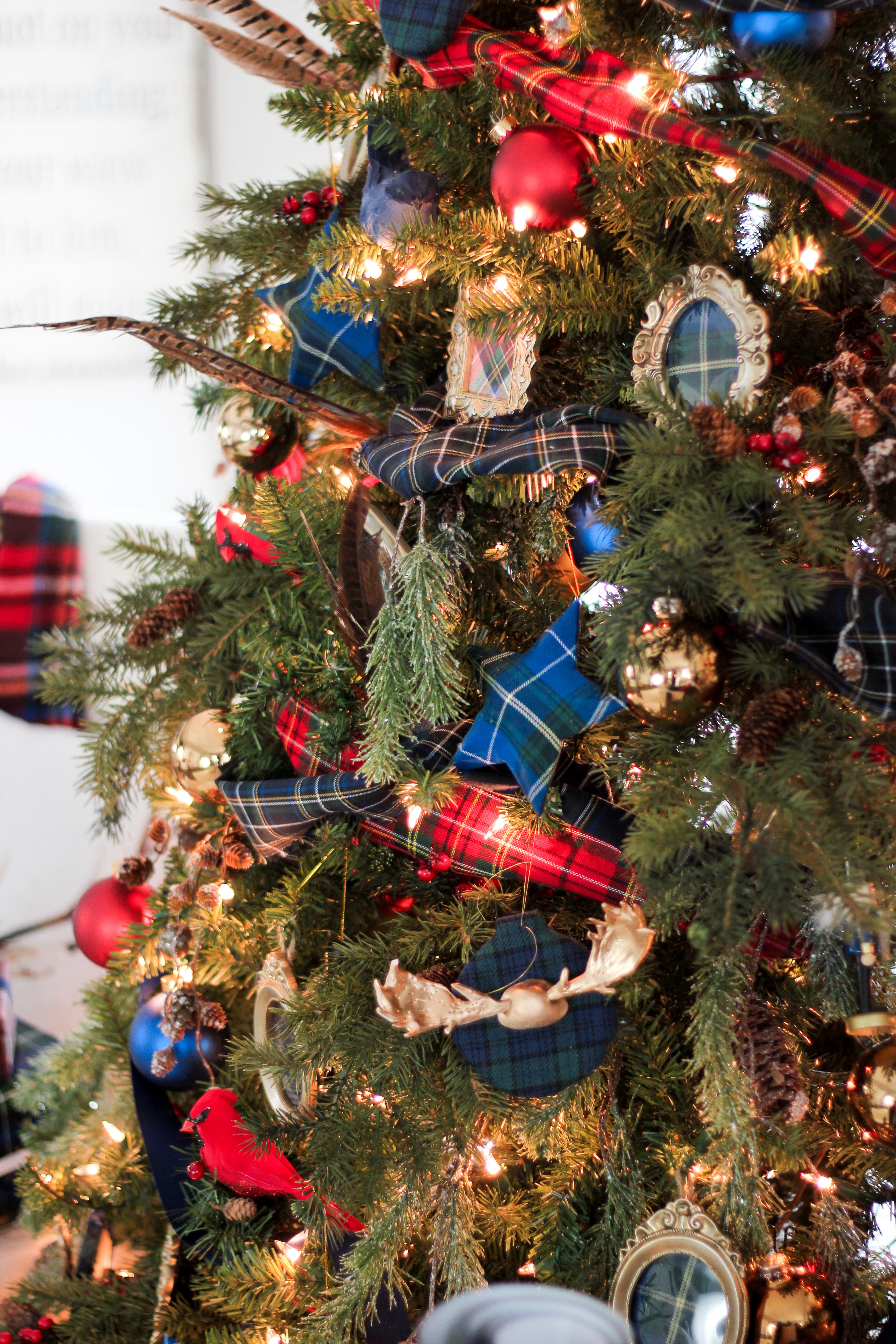 I made these tiny taxidermy antlers from clay and glued them onto wooden ornaments, which I had covered with plaid fabric. I will have a full tutorial at a later date.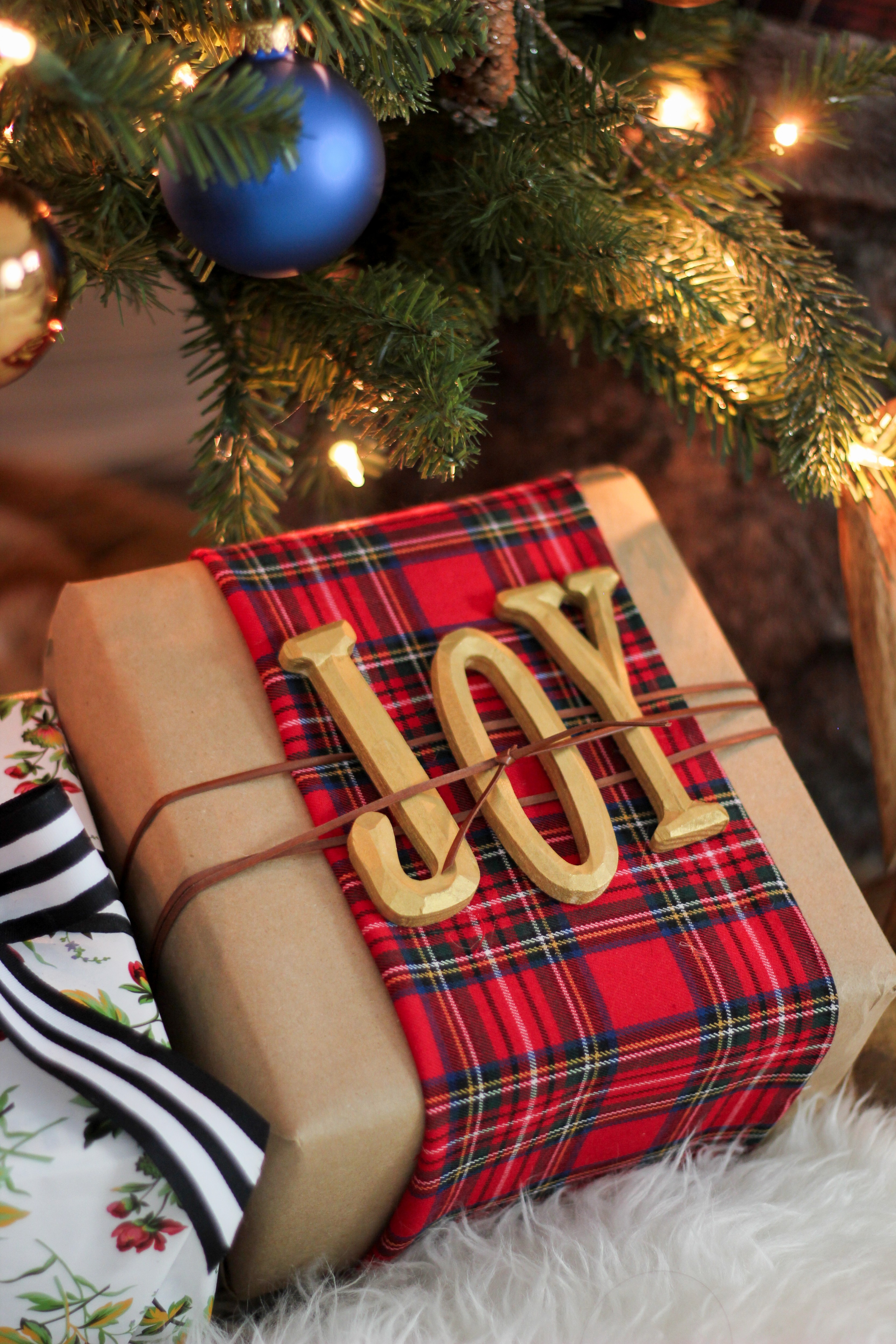 Here's a super easy way to make your present look beautiful.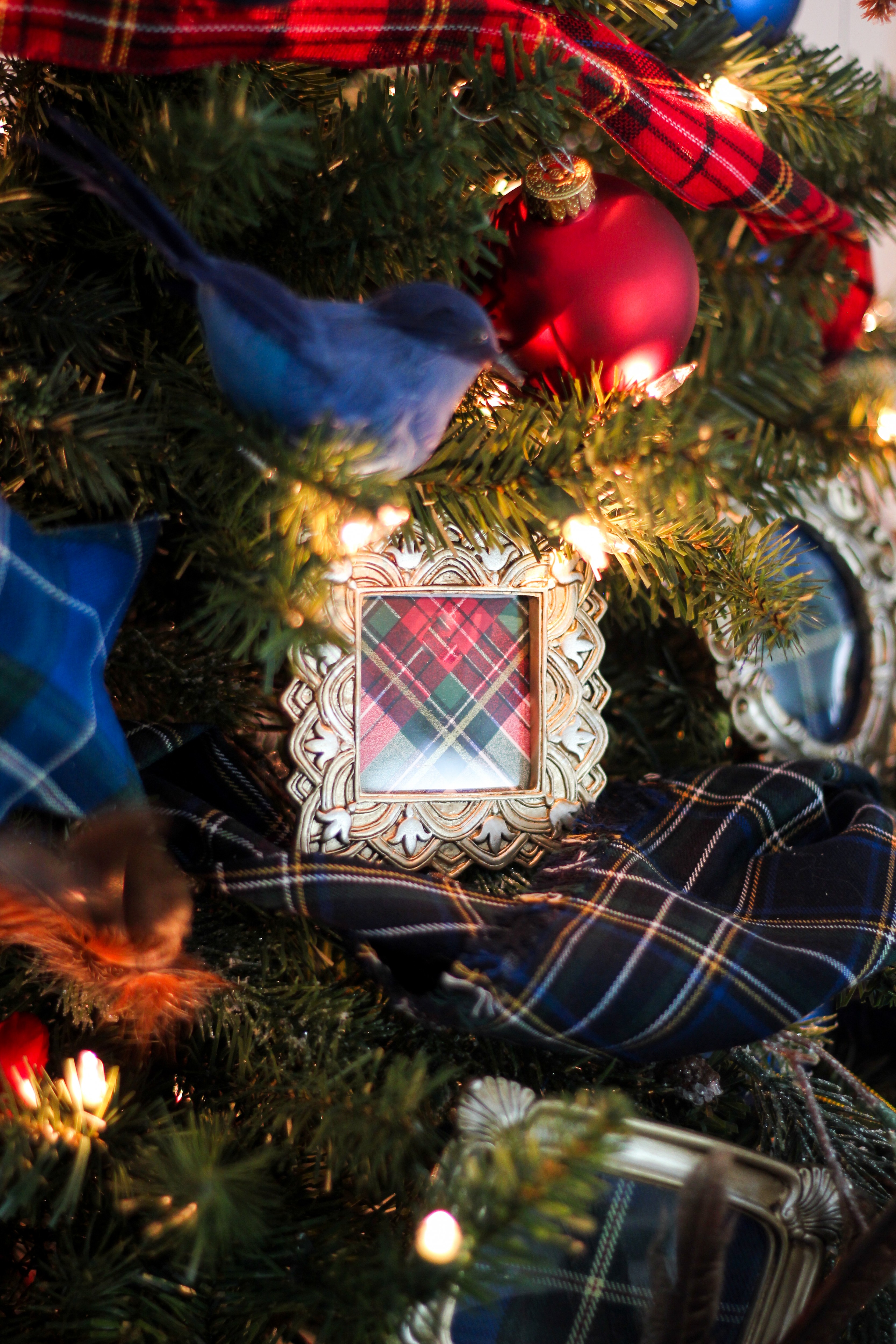 These little frames are the ones you see in the dollar bins at Michaels. I simply placed some wrapping paper inside and voila!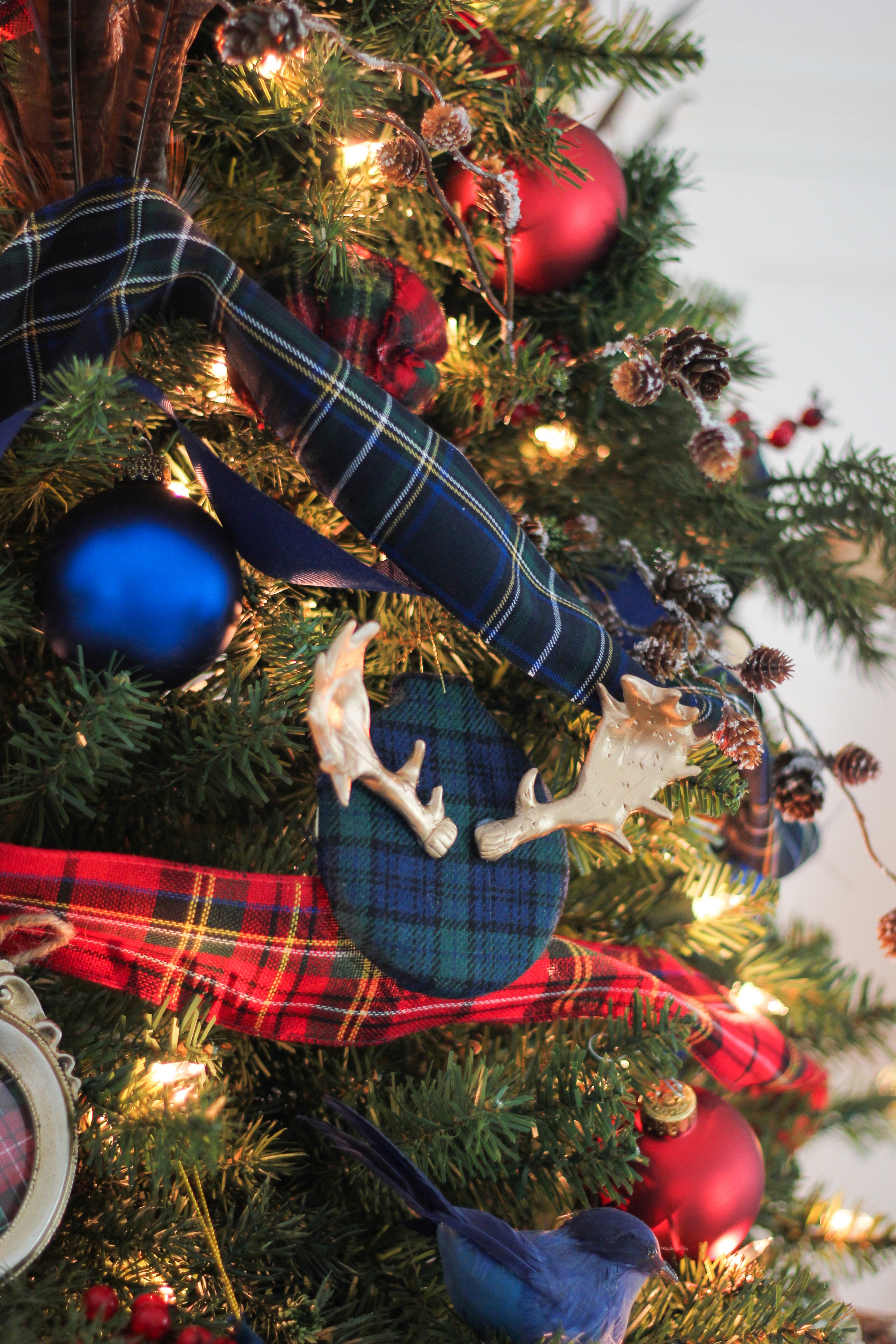 Every year, I like to create new ornaments for our tree. These are the little things that make your home special.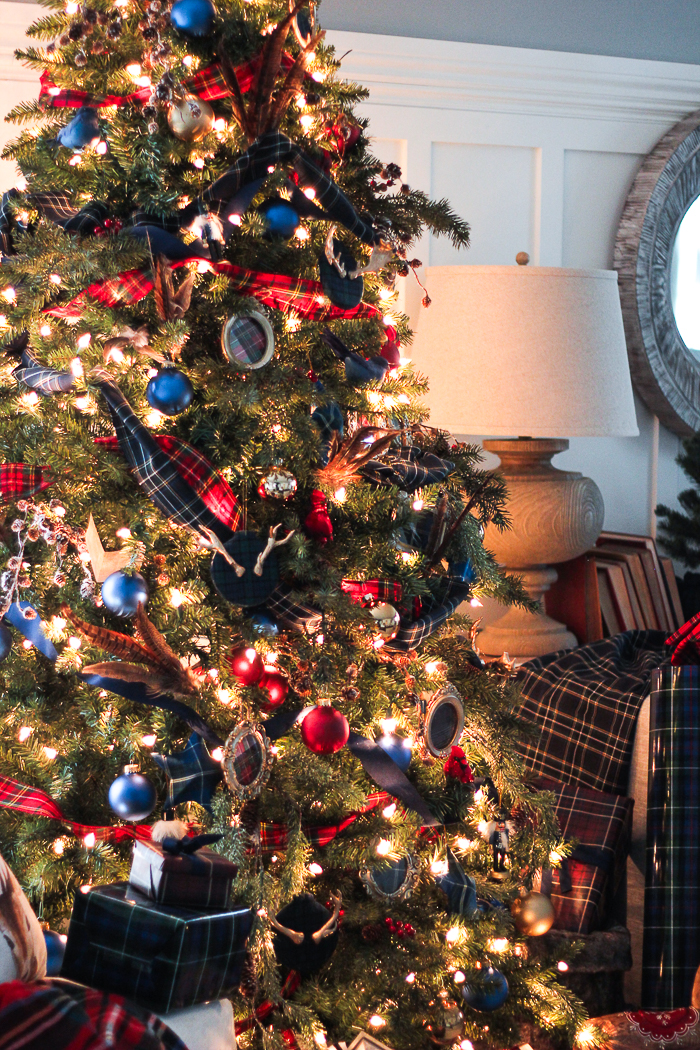 There are very few things as beautiful as the glow of a Christmas tree…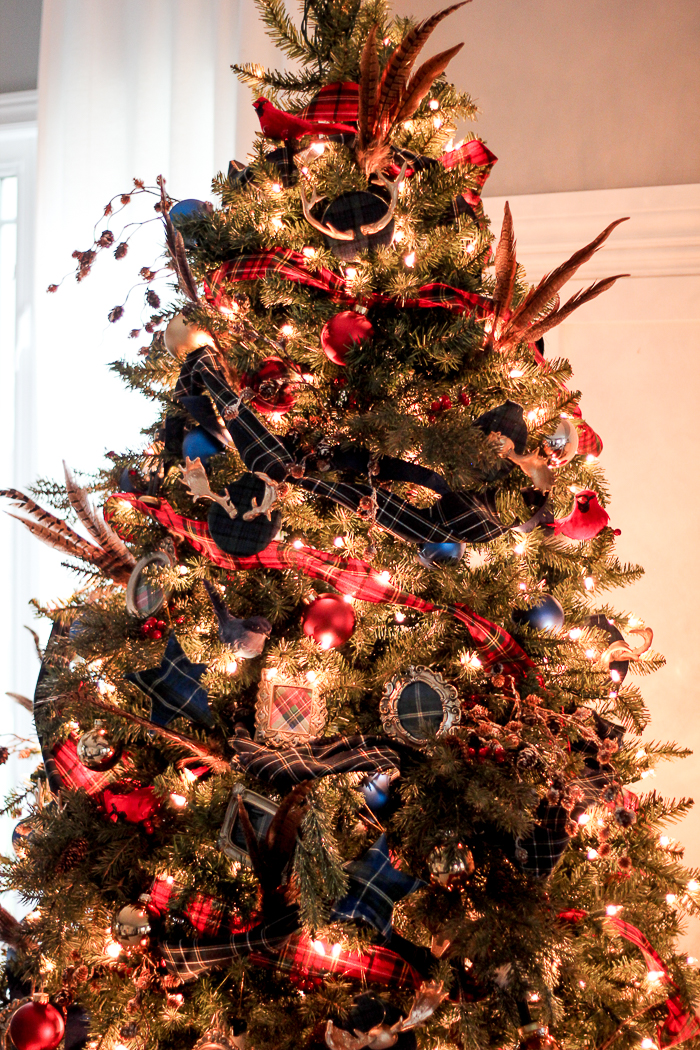 …as there is a warmth and lovely feeling to it.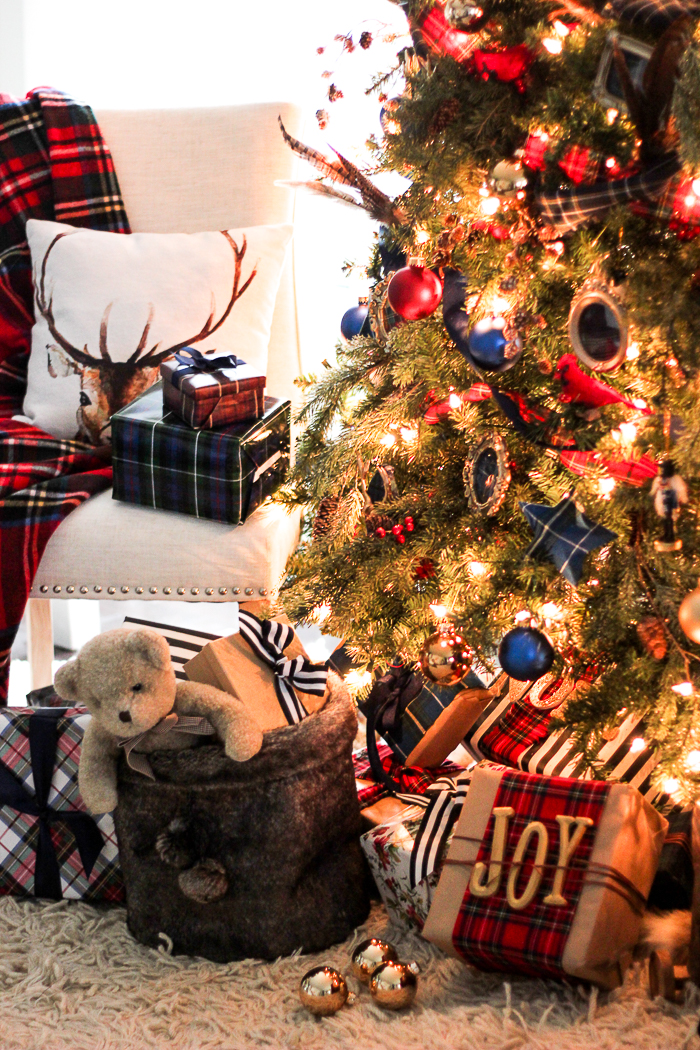 As we enter this busy season, I want to encourage you to take a minute and pause to reflect what the true meaning of the season is. And the reasons why we
put so much love and care to into our homes and gatherings. It really is about LOVE.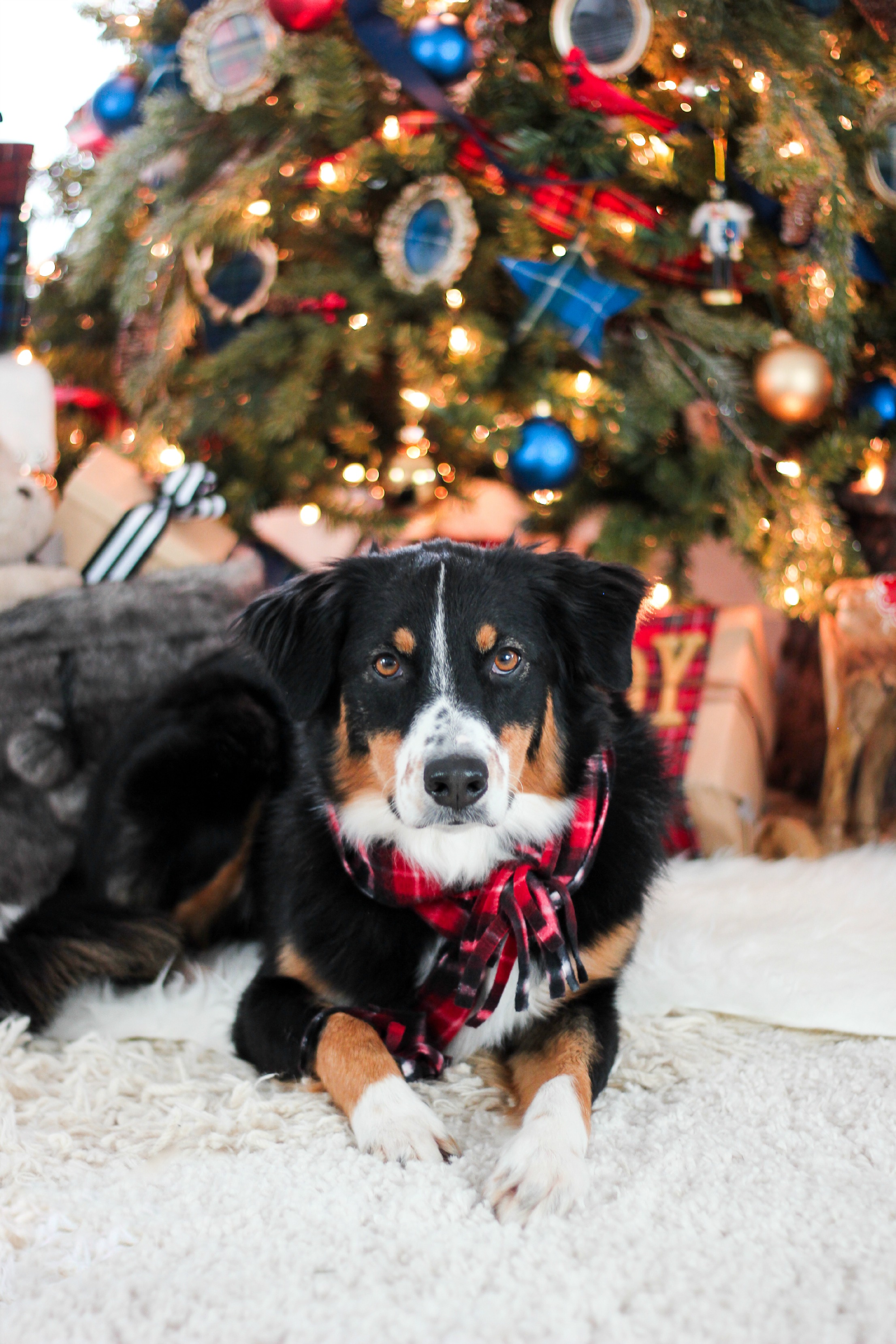 Thank you so much for stopping by today…I hope I have offered a little inspiration to create something different and unique.
Make sure you visit Michaels' blog, The Glue String, to see the other 49 Michaels Makers' dream holiday trees that were created this year. They will blow you away.
And from now through November 14, you can get FREE shipping on all Christmas trees that are 6ft or taller on Michaels.com. And as you're prepping for your holiday decor, you can also check out some of the ornament projects and tutorials available on Michaels.com.
Here are some of my other trees from previous years.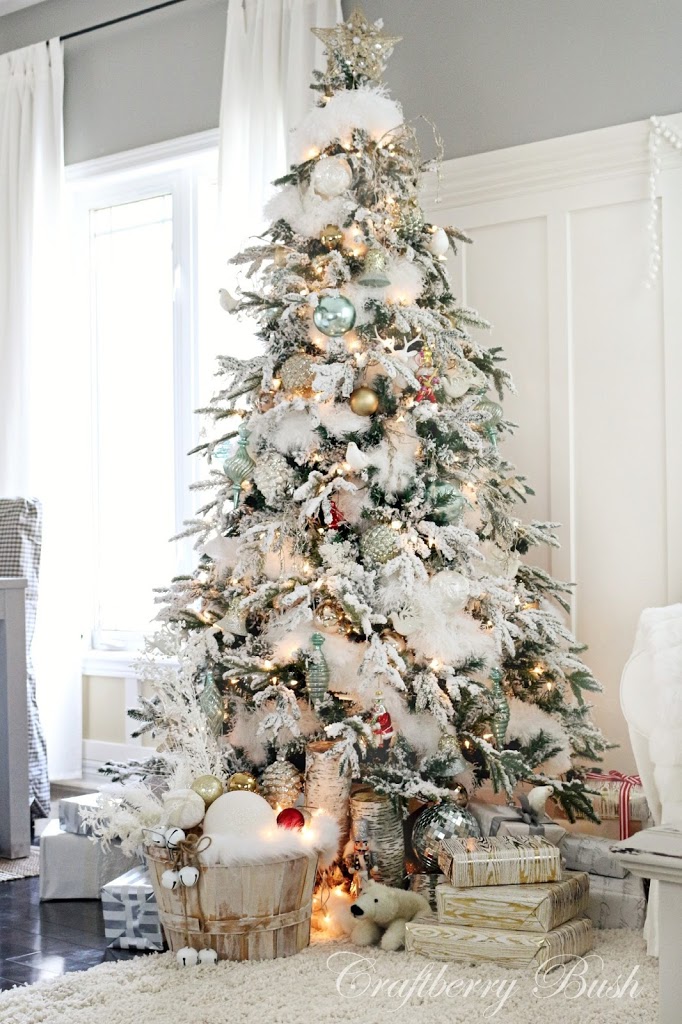 Flocked tree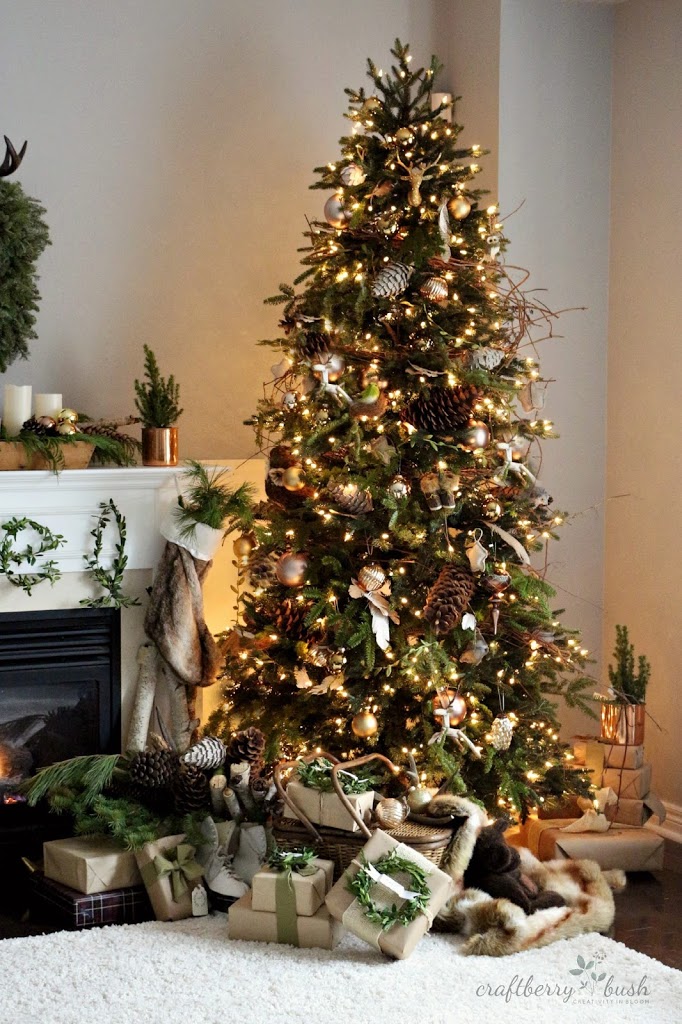 Cabin tree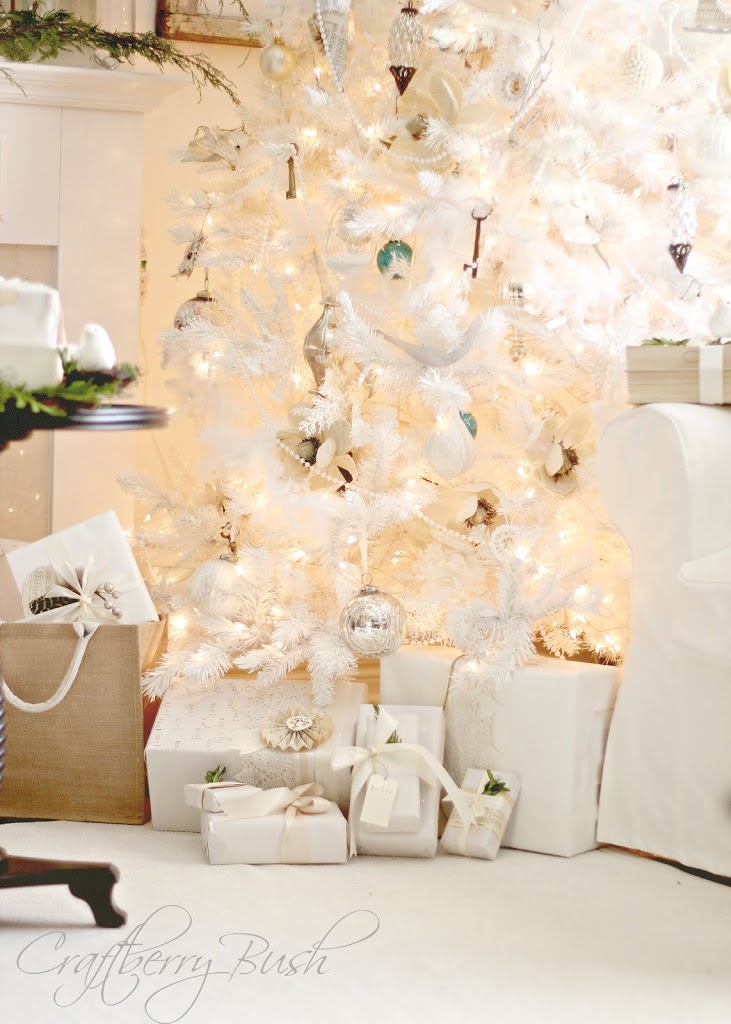 White tree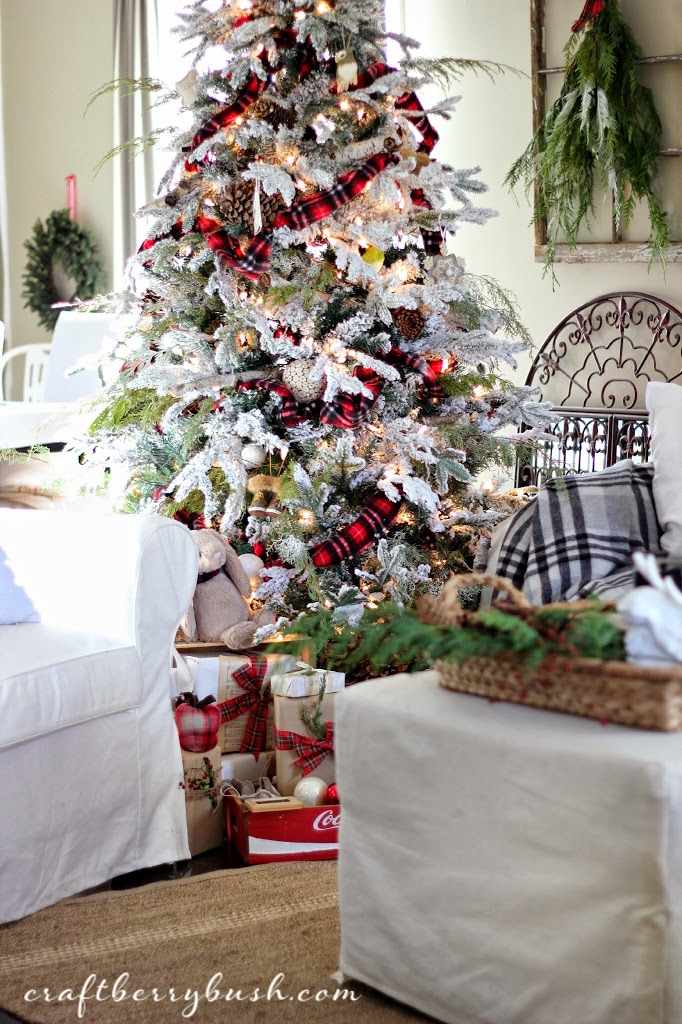 Plaid tree