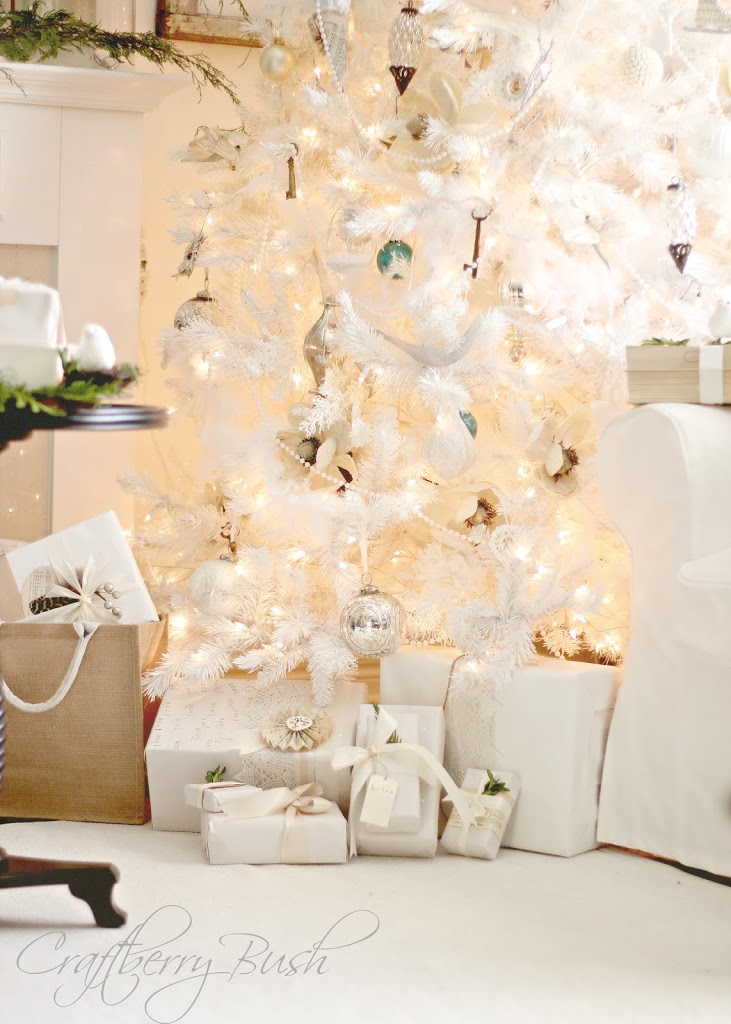 Hello everyone! Before anything else, I want to thank those of you who took time to visit me on the house tour. Your sweet and kind comments warmed my heart.

Admittedly, I felt a lot of pressure being among such an incredible lineup of women. It's so easy to compare yourself to others and doubt your own abilities at times. But so long as you remain true to yourself and put your heart into what you do, that will hopefully shine through in the end.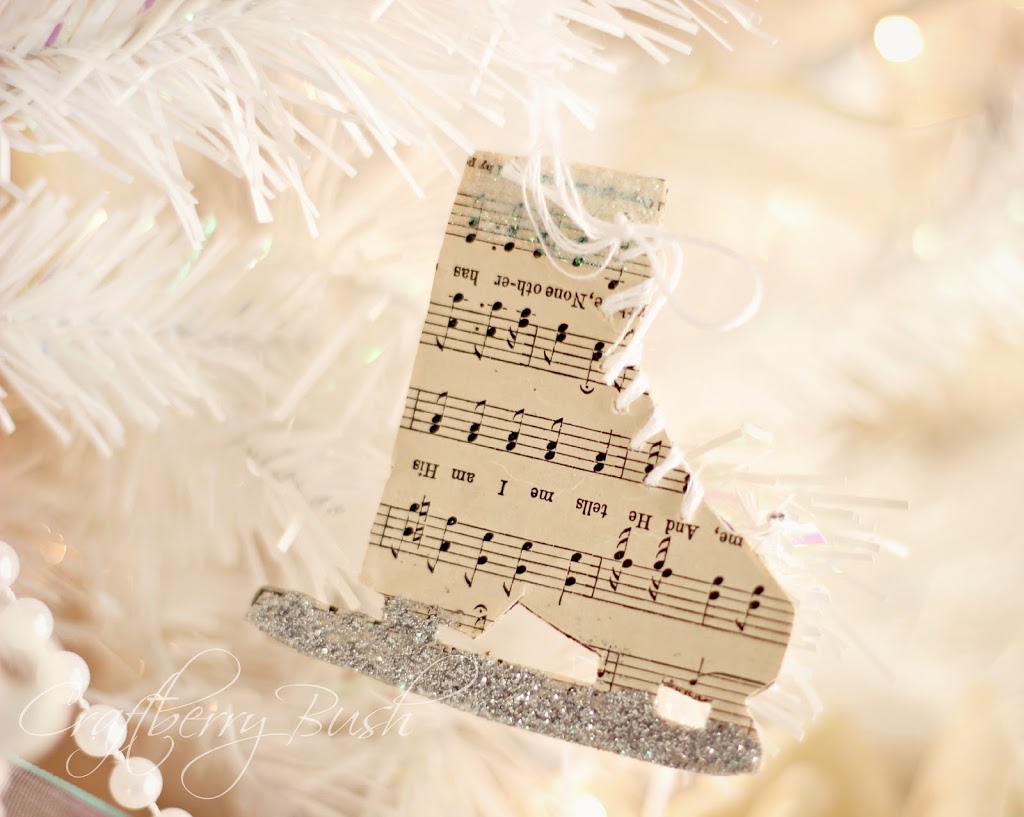 I love these little skates Bella and I made one night. I drew and cut them while she tied the 'laces' with needle and thread. Such an easy yet beautiful craft to make with your little ones.


If you follow me on FB, you may have been there when I first purchased this white tree at our local thrift store. We were there to buy some chapter books for the kiddies and my son spotted it in the back room prior to them bringing them out. We left without it but I couldn't stop thinking about it. Two hours later, hubby convinced me to go back and there it was in all its white glory…$49.99 later and it's one of my favourite trees we have ever had.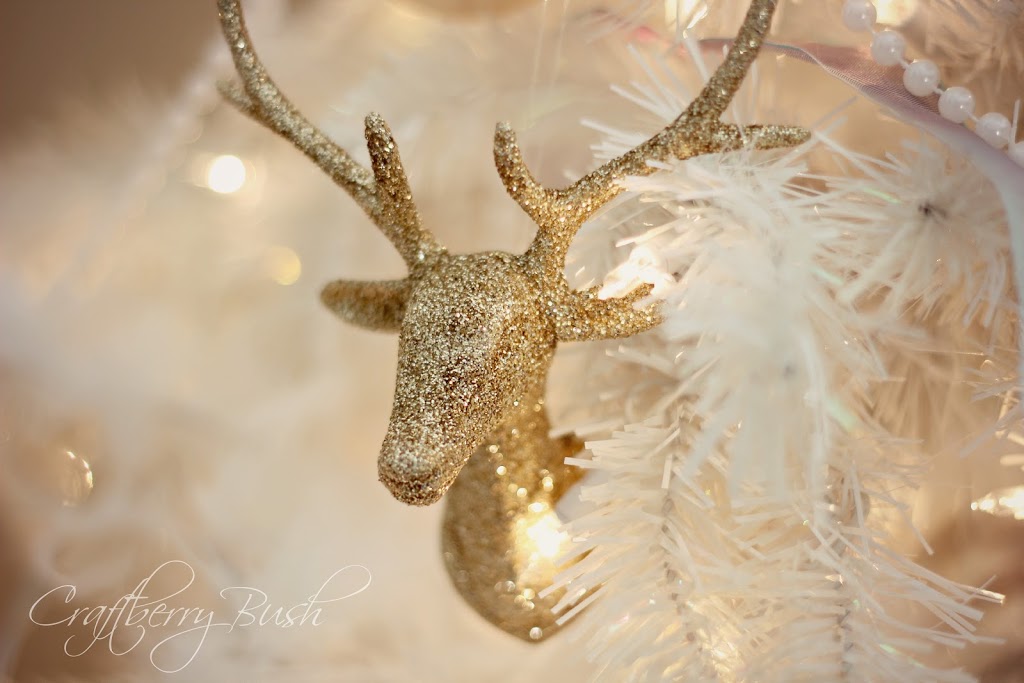 Everything looks better with glitter, right?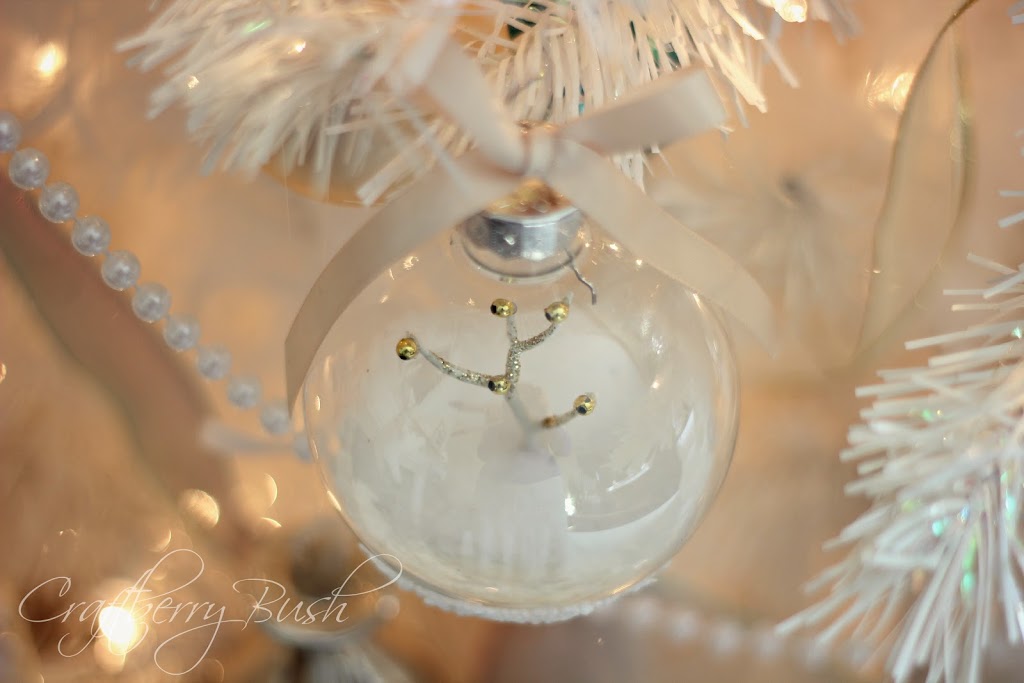 Another homemade ornament …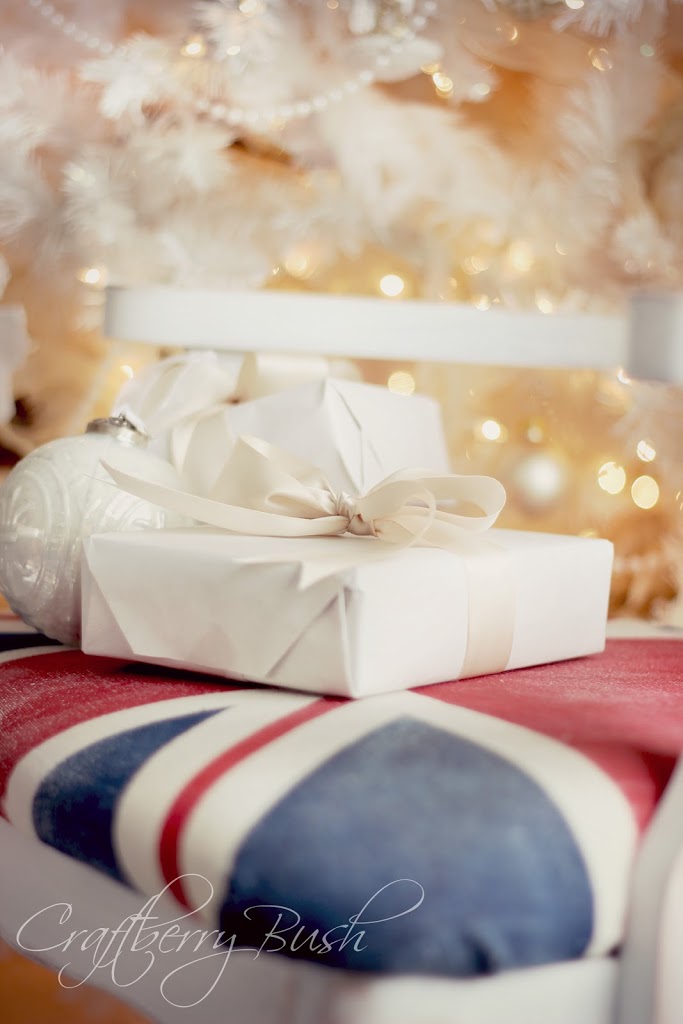 Some empty boxes of crackers wrapped in plain white paper and beautified with a pretty creamy ribbon…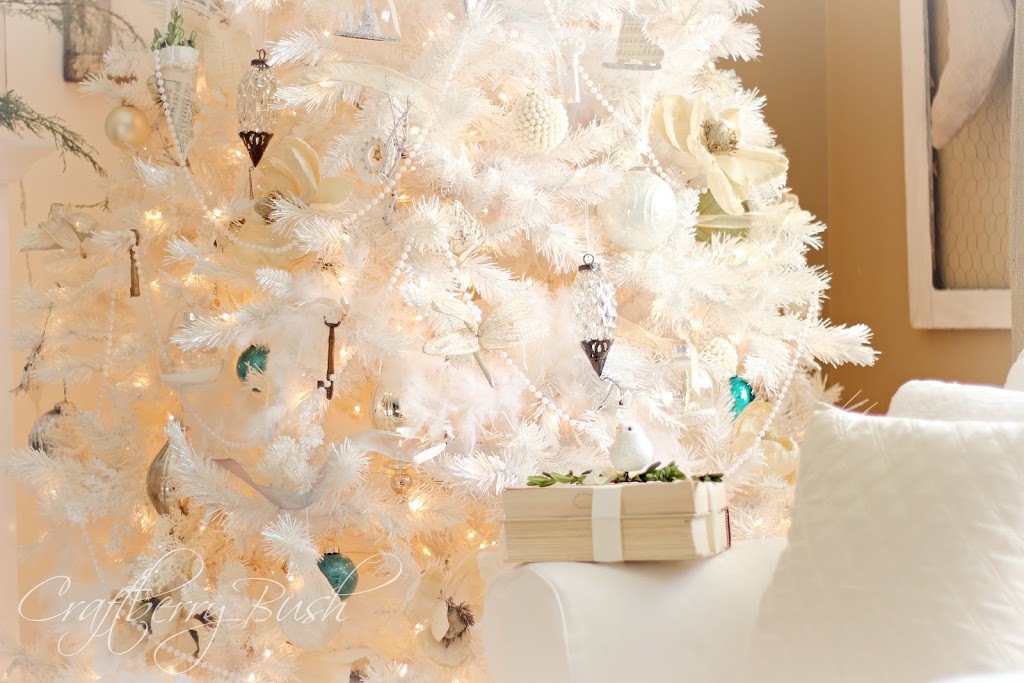 It's difficult to see in the photo, but I used some white feather boas to fill in any empty spaces in the branches. It gives it such a warm and romantic feel.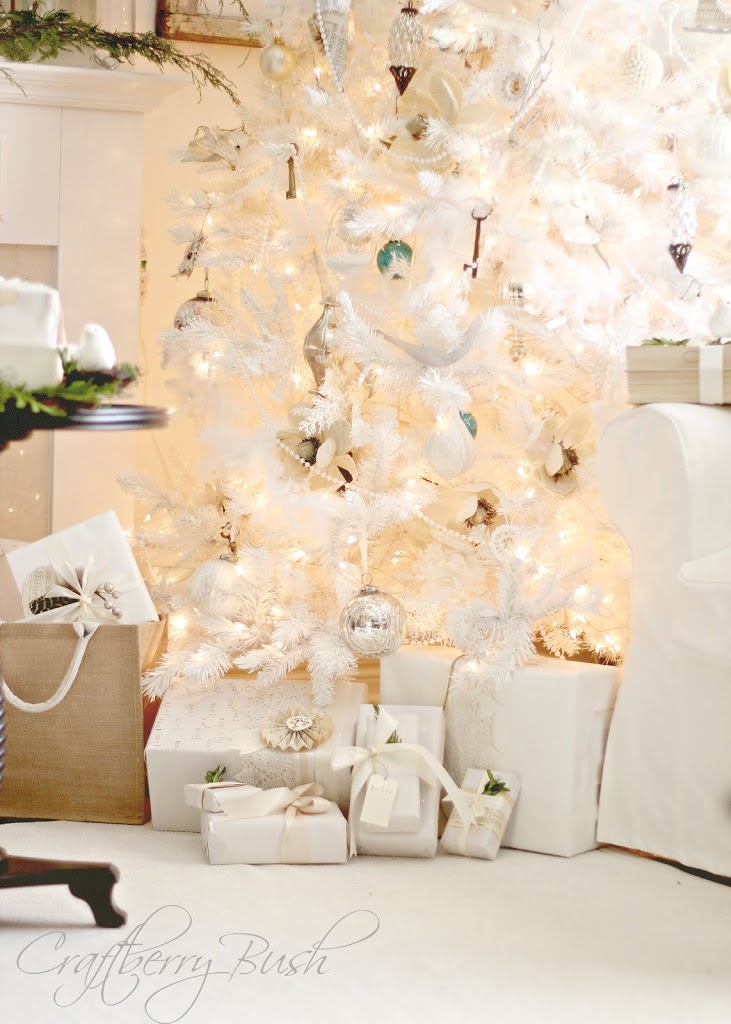 Of course I had to have pearls hanging as well. I was fortunate I didn't have to spend a lot of money on decorating the tree as most of the ornaments we already had and or we made.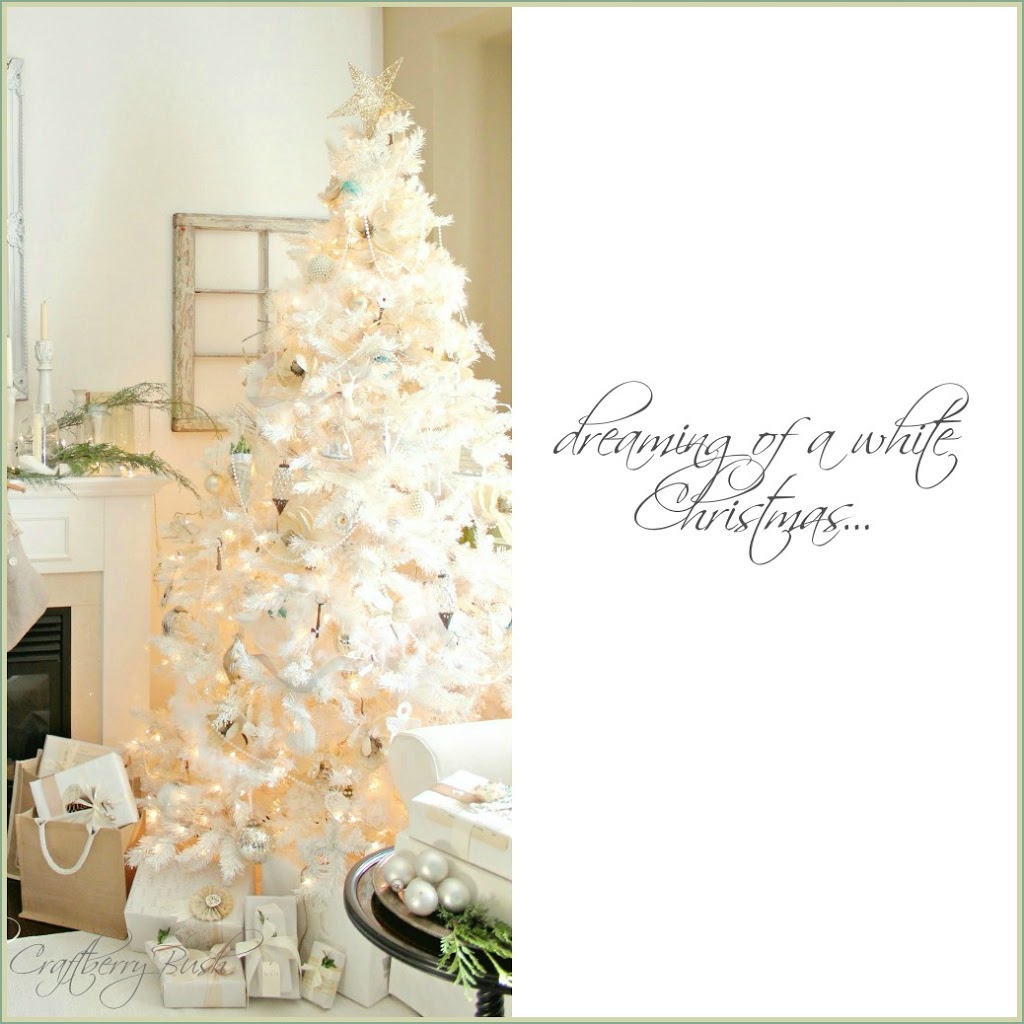 It has been unusually mild for this time of year
and
while there is no sign of snow (yet), inside our home…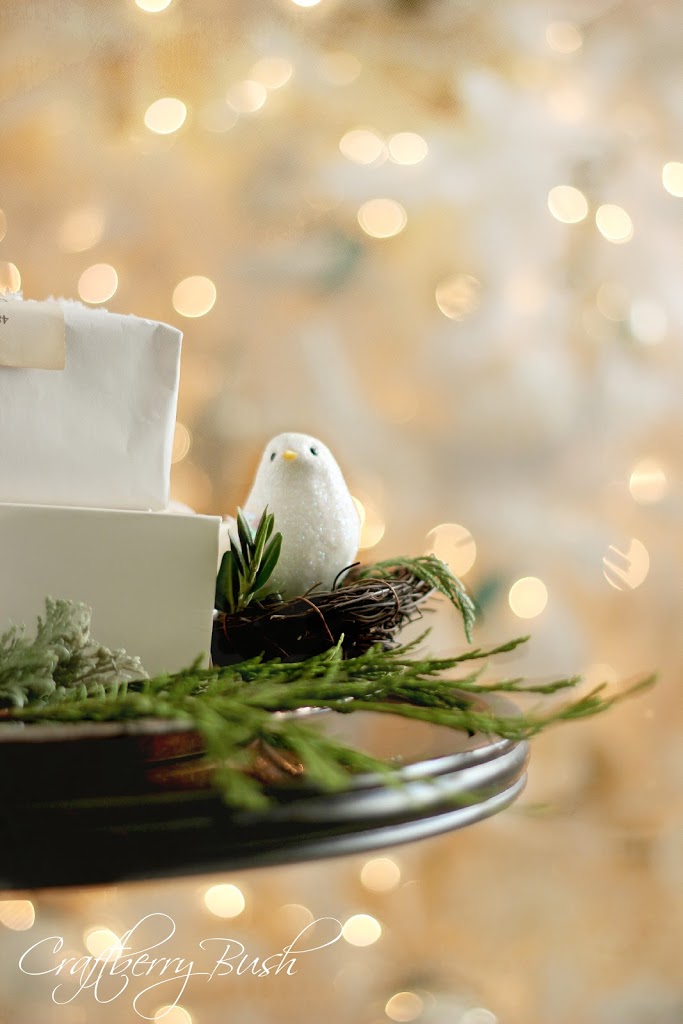 There is warmth, love and dreams of a white Christmas…
I also need to share another little secret I have been keeping from you…

This Saturday I will be sharing my Christmas mantel at the new FOLK magazine blog, where yours truly has become their newest contributor. I am extremely happy, excited and nervous at the same time. I am joining an incredible group of people.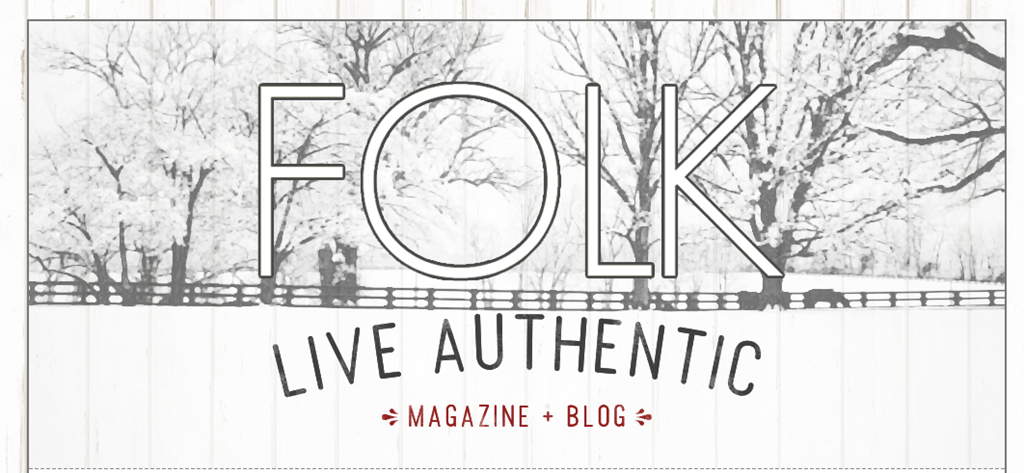 I truly hope you can stop by and cheer me on as I make my debut…:). B
ut just in case you forget, I'll remind you 😉

Thank you so much once again for sharing a little bit of your time with me. See you tonight for HAPPY HOUR.

much love,