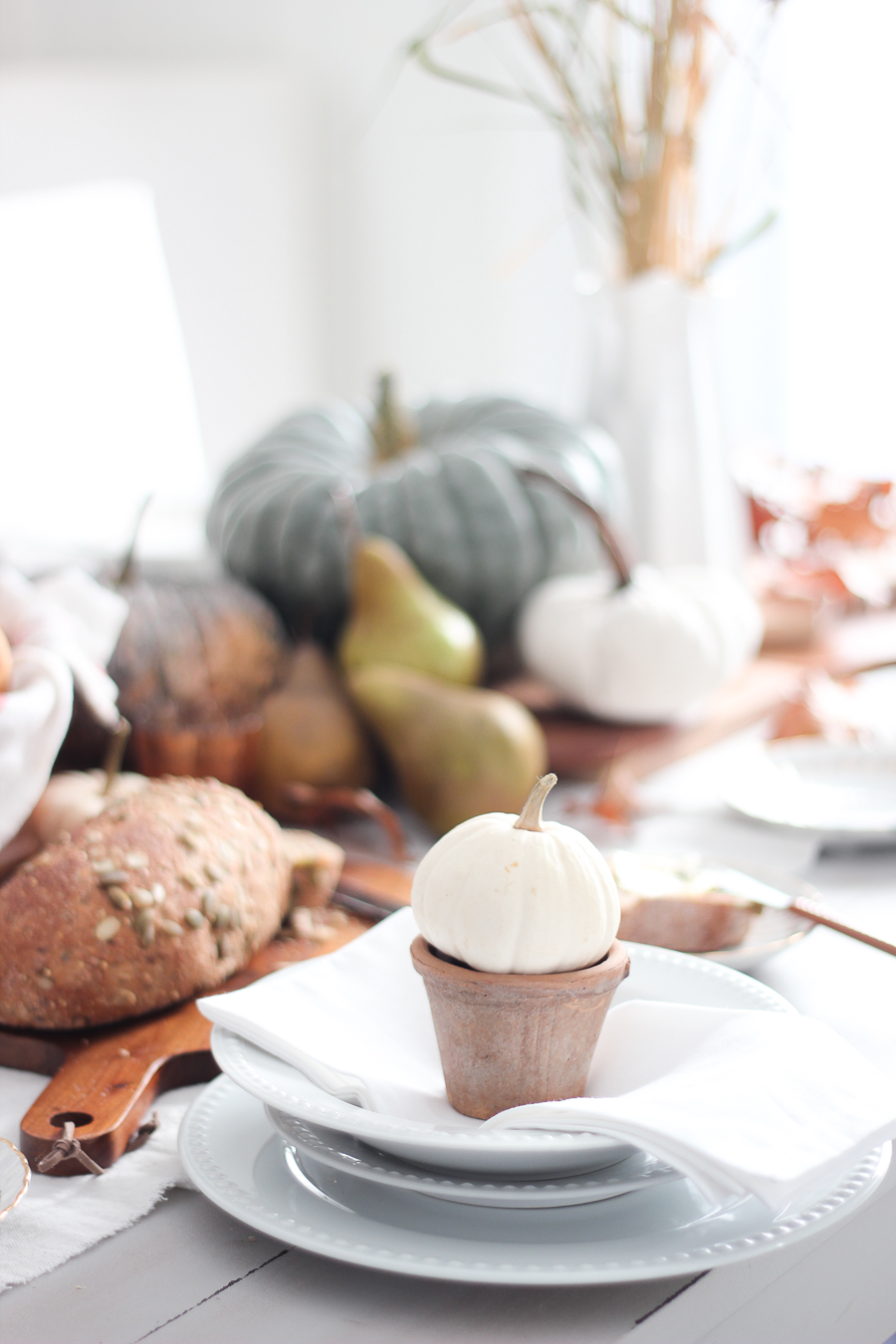 I'm so honored to participate in another fall tablescape tour with my beautiful and talented friend Bre from Rooms for Rent.
This week, I've seen so many beautiful tablescapes. I love seeing these beautiful images and draw so much inspiration from them, but I know that in the next couple of weeks, we are going to be bombarded with beautiful photos and perfect holiday settings. I will be participating in various tours and sharing photos taken by both professionals and myself as part of brand campaigns.
Though I love sharing ideas and hopefully offering some inspiration, I know (from experience) that during this time of year we start to play the comparison game. It's why it's so important for me to remind you that when you see these beautiful images across your screens, they should serve you as what they are intend to be – inspiration. Not a measuring tool against which you should compare your own decor or your own home.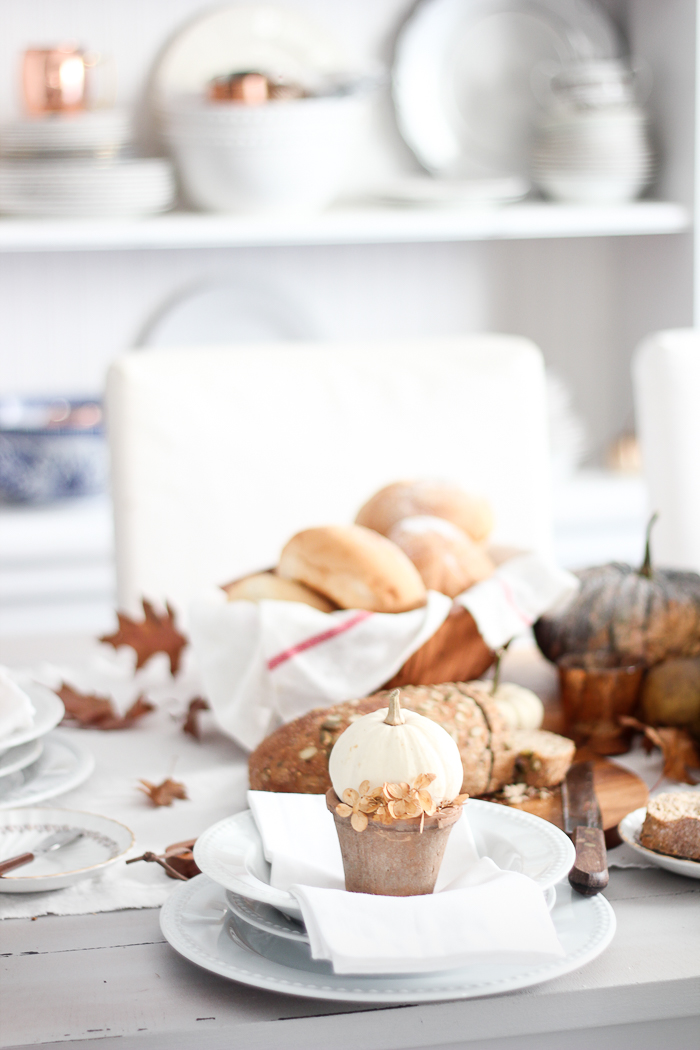 I truly believe that if you embrace your home and decorate with love and with an open mind, you can create a space that is not only beautiful but that you can be proud to call home.
A few years ago, our family experienced serious financial distress and we were on the brink of having to sell our home. It was during those times when I was reminded God always provides. It was also during those hard times when my creativity blossomed as I made due with what we had, and something wonderful happened, I fell in love with our home.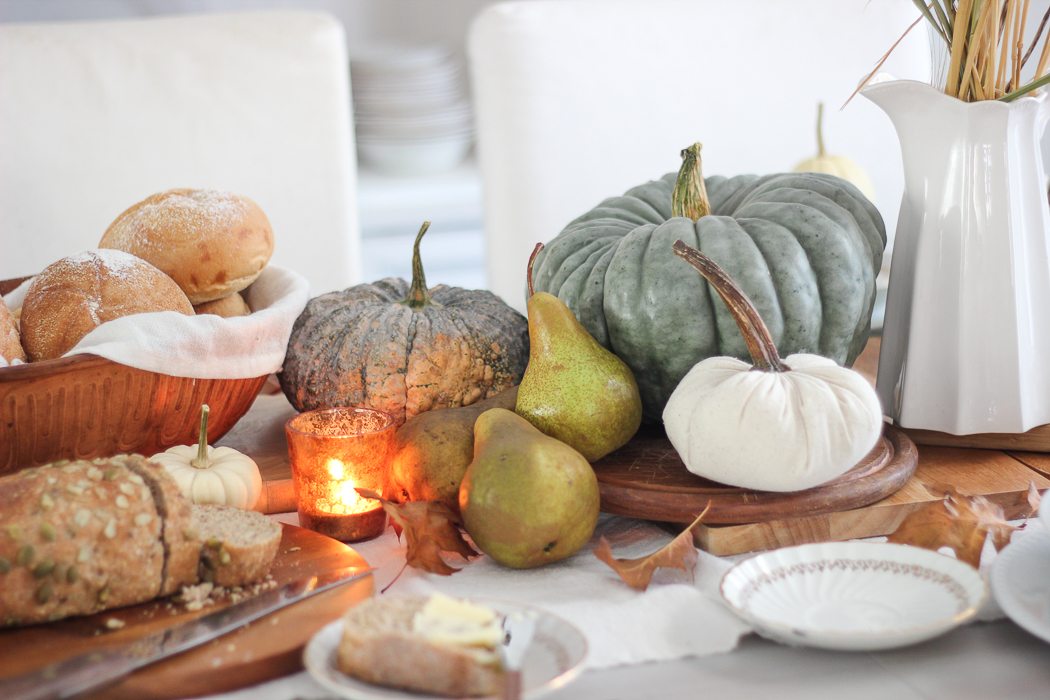 So today, I wanted to share images of a very simple table.

One that I put together with items we already owned, but that I think evokes warmth.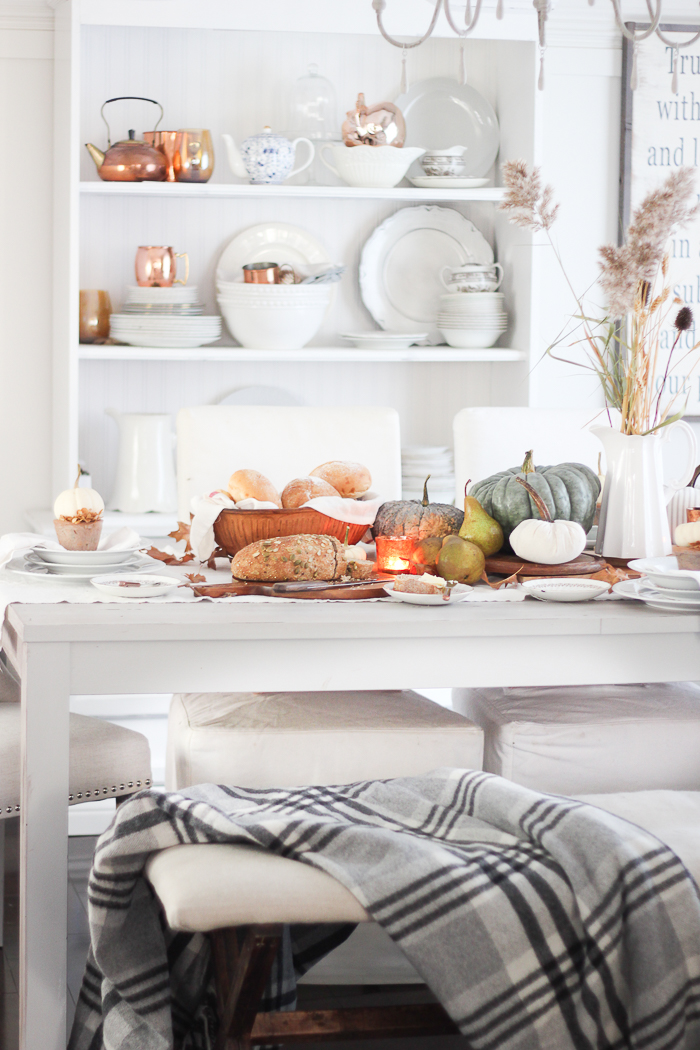 The runner is a drop cloth which I bleached and washed several times to give it a very supple and linen like texture. I then laid out all my cutting boards across the table to
serve as the anchor to the centrepiece.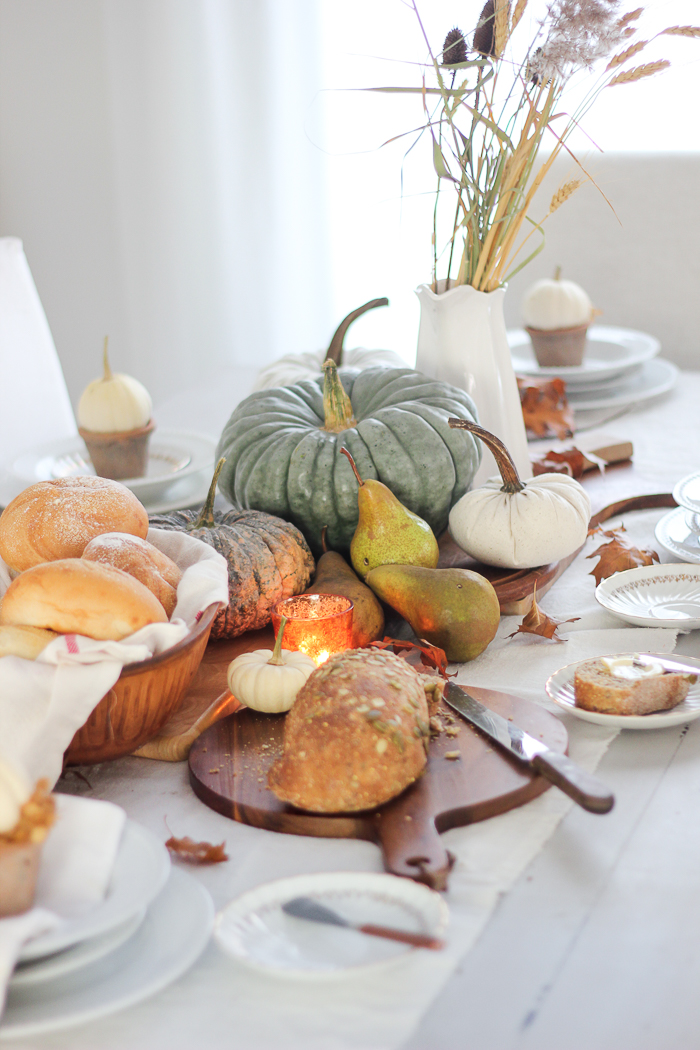 The centerpiece is just a couple of pumpkins, some pears…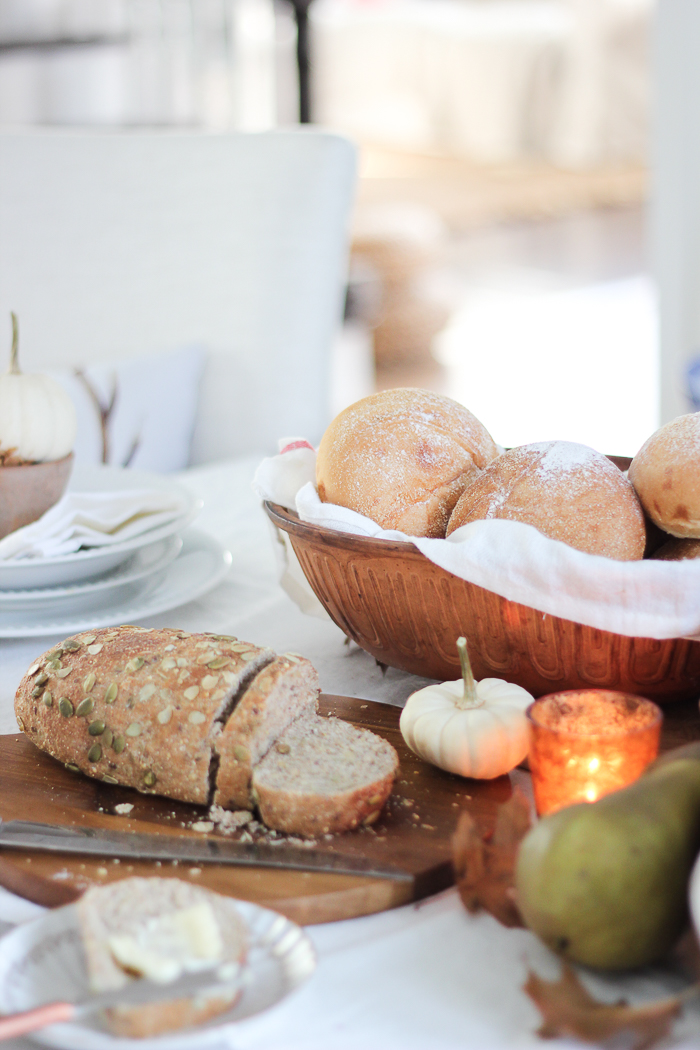 …and lots of bread. Which if I could bake, I would make fresh everyday (so it's probably better that I don't bake).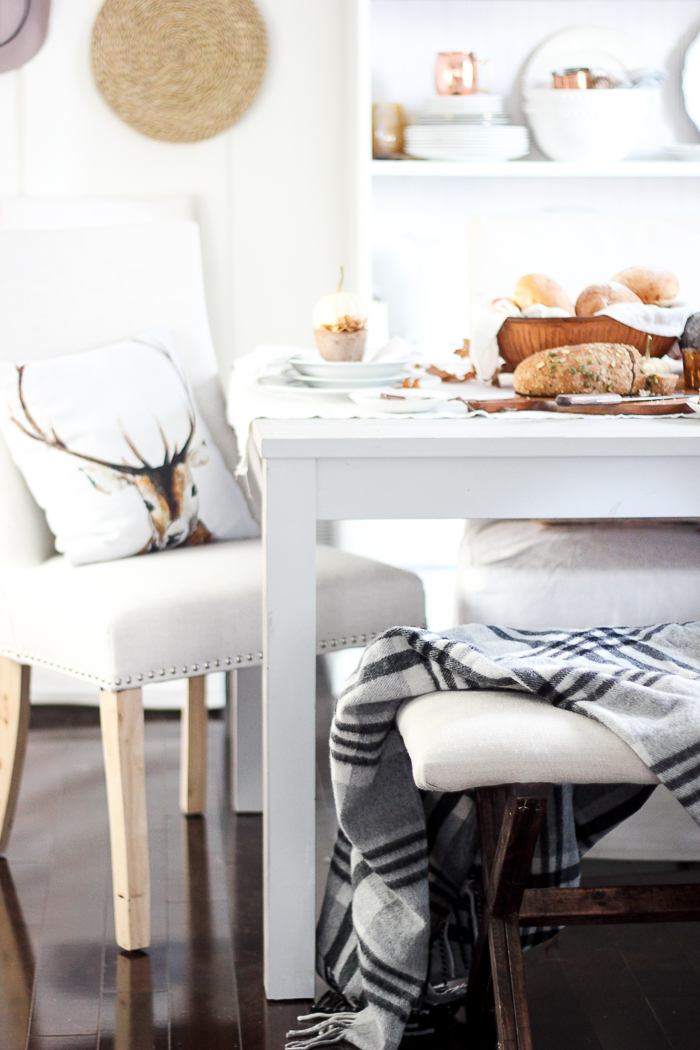 I love surrounding our home with throws, not only to protect our furniture from dirty paws but because at any given time, I can just wrap a throw around me and immediately feel a sense of warmth and calm.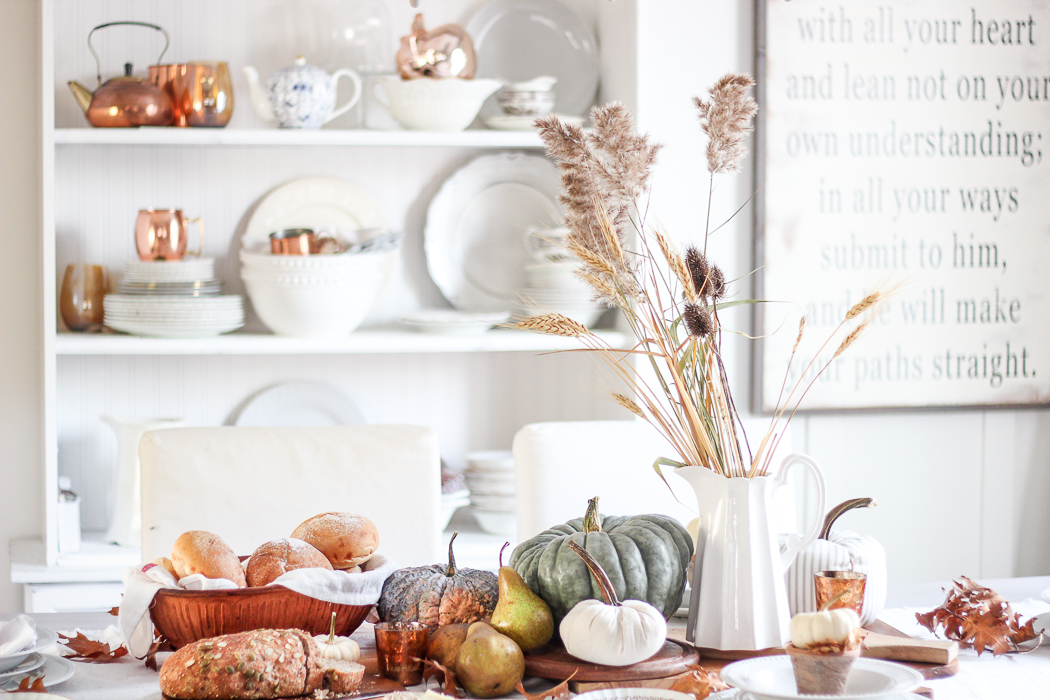 I went out and foraged, finding these beautiful reeds, some dried thistles and a few sprigs of wheat I already owned, and used them for my humble arrangement.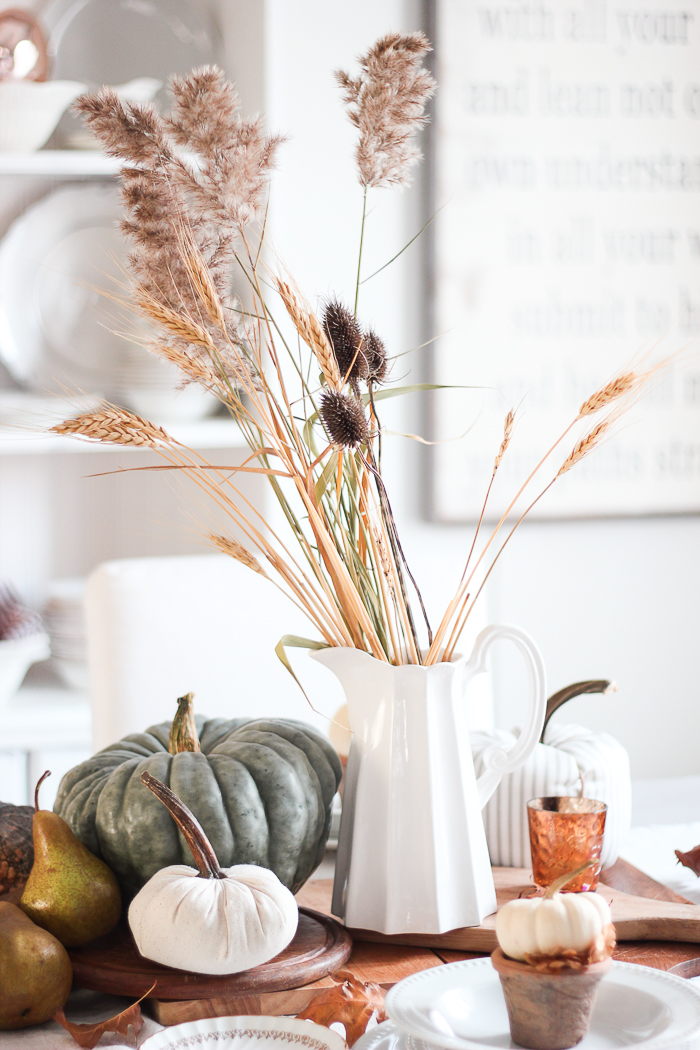 I really like that it's sparse, yet cohesive with the rest of the color scheme.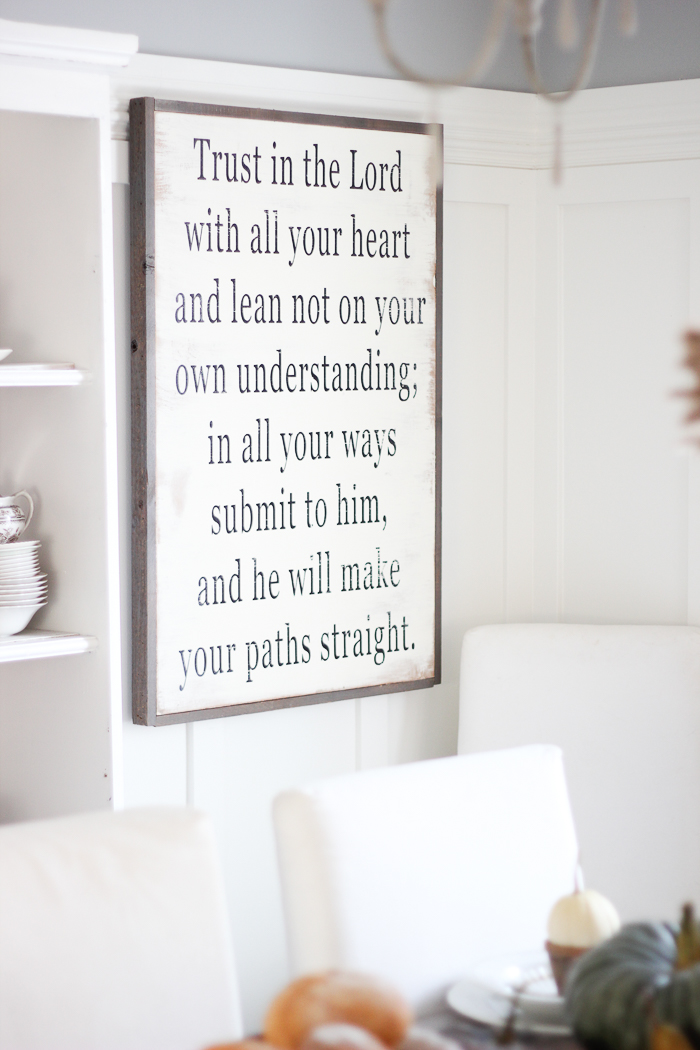 I wanted to share a close up of this beautiful wall art as several people have asked me its origin. It's from Between You and Me signs and  you can find it here. To this day, it's one of the most precious gifts I've ever received.
But I also want to show you this…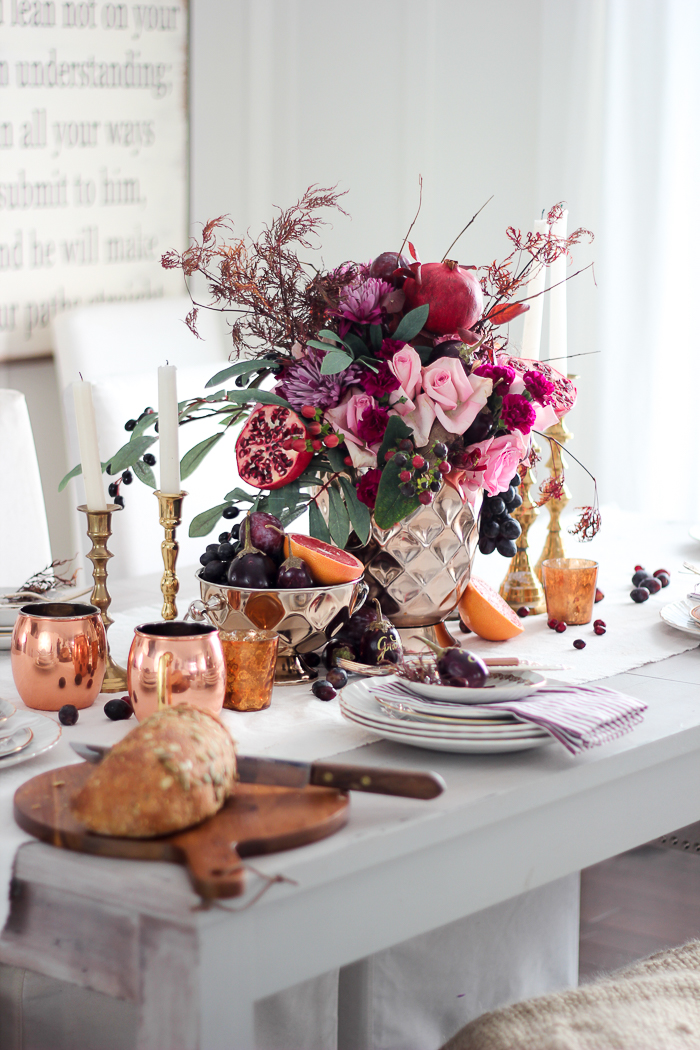 I shared this pretty tablescape yesterday…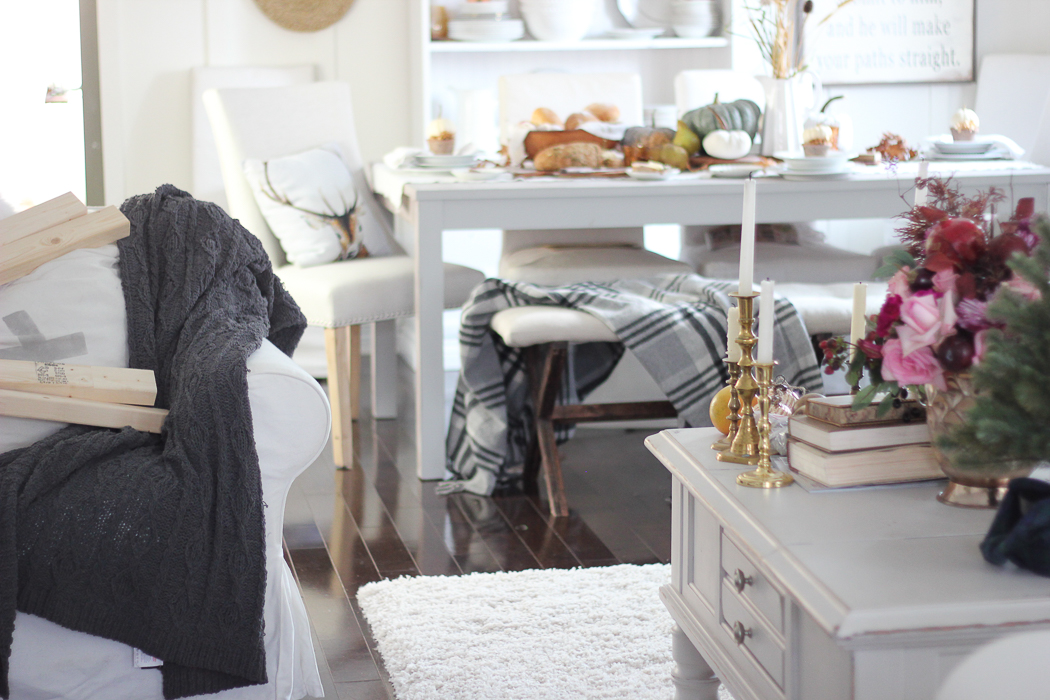 …but I wanted to show you a little bit of what was behind the camera. As you can see, I've moved the chair out of the way. On which lays some wood hubby was using from another project. Yesterdays floral arrangement is randomly placed on my coffee table along with a grapefruit and a little pine tree left from a Christmas shoot.
Though I try to keep our home clean and tidy, the process of setting up photos is messy and it's often that part that gets taken out of the frame. All you're left are those beautiful images and sadly the ones we compare ourselves to and try to achieve.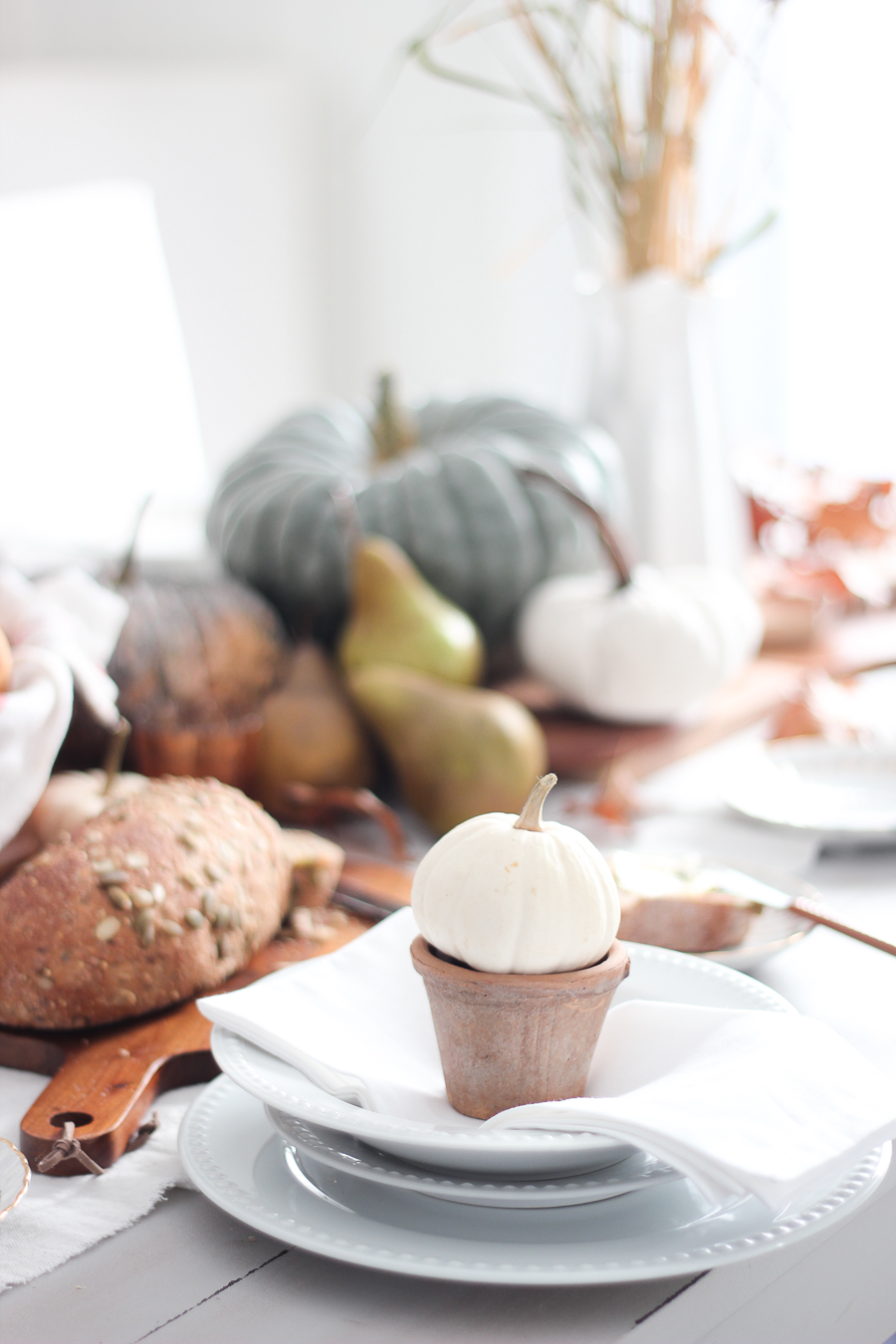 So as you start to see those beautiful images across your screen this upcoming holiday season, please remember that there's is always a behind the scenes. Because life is beautifully messy.
Thank you so much for visiting today.
much love,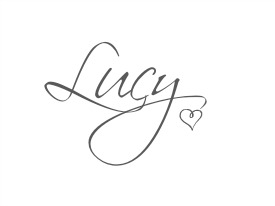 I invite you to visit my talented friends and their beautiful tablescapes.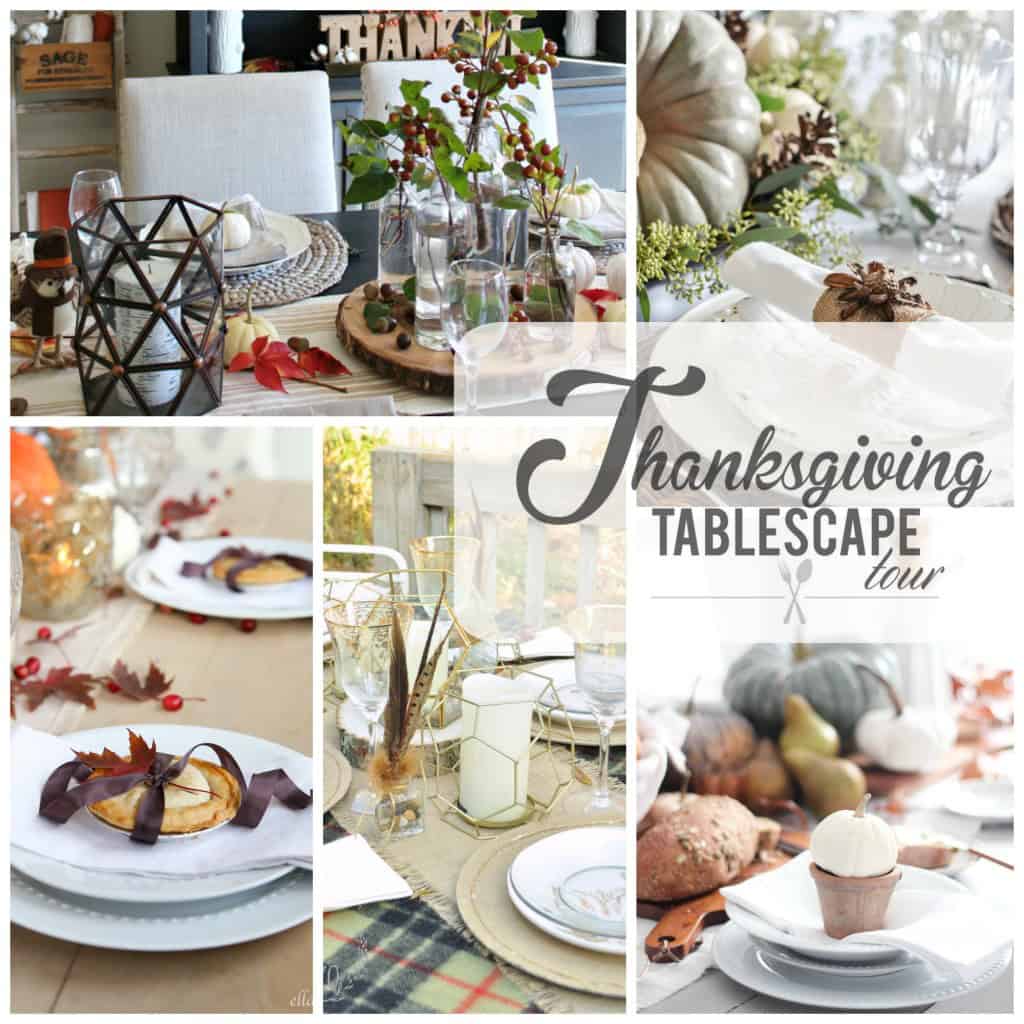 StoneGable | Clean & Scentsible | Craftberry Bush | City Farmhouse | Jennifer Rizzo | Ella Claire Blog