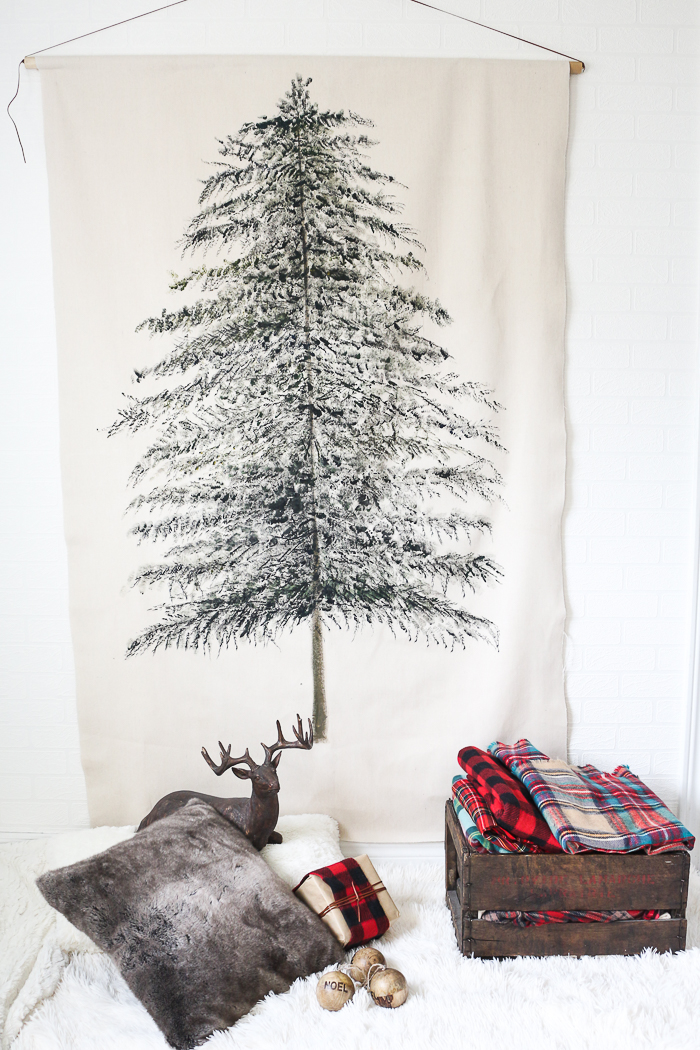 Hello friends. I hope you had a nice weekend. I have a super fun project to share with you over at ehow.  This is one of those projects that will make you look
like an artistic genius even though the brush does all the work.  Ok,   you might need to practice your strokes a little bit on a separate piece of paper for a couple of minutes, but once you get the right consistency of  paint on the brush, you'll breeze right through.
I think this is such a cute idea, if you live in a small space or if you have an empty wall to fill.  You can of course make it as big as this one or smaller.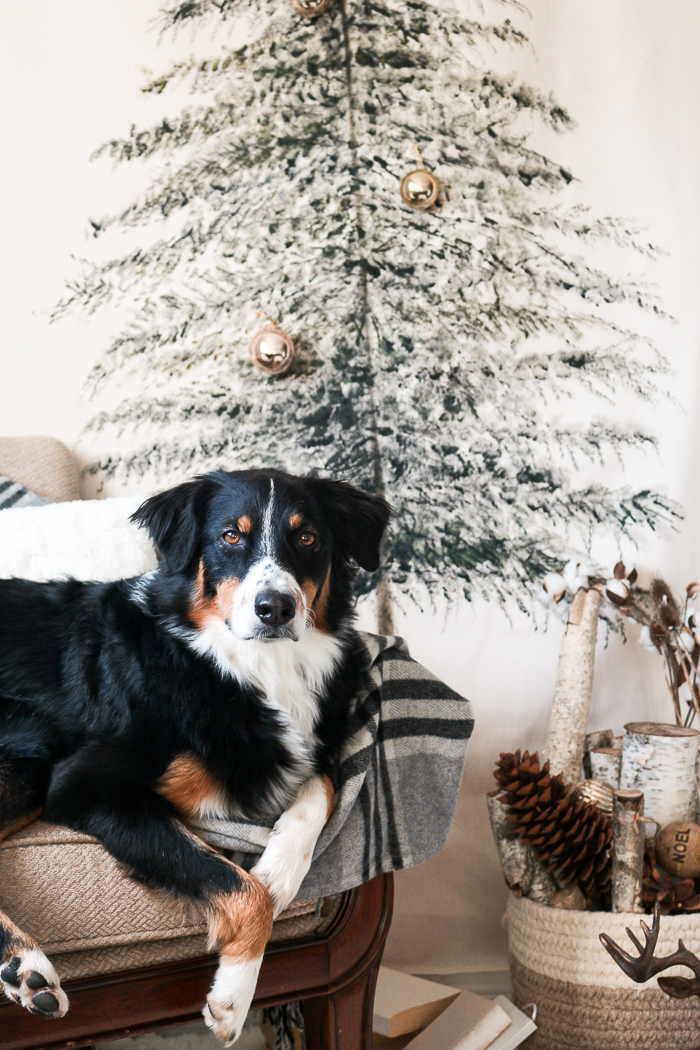 I ended up setting this tree up in our bedroom and of course, Brody makes himself right at home during my photoshoots. I'm glad that he seems to coordinate with
everything I do and I think he enhances the photos…:)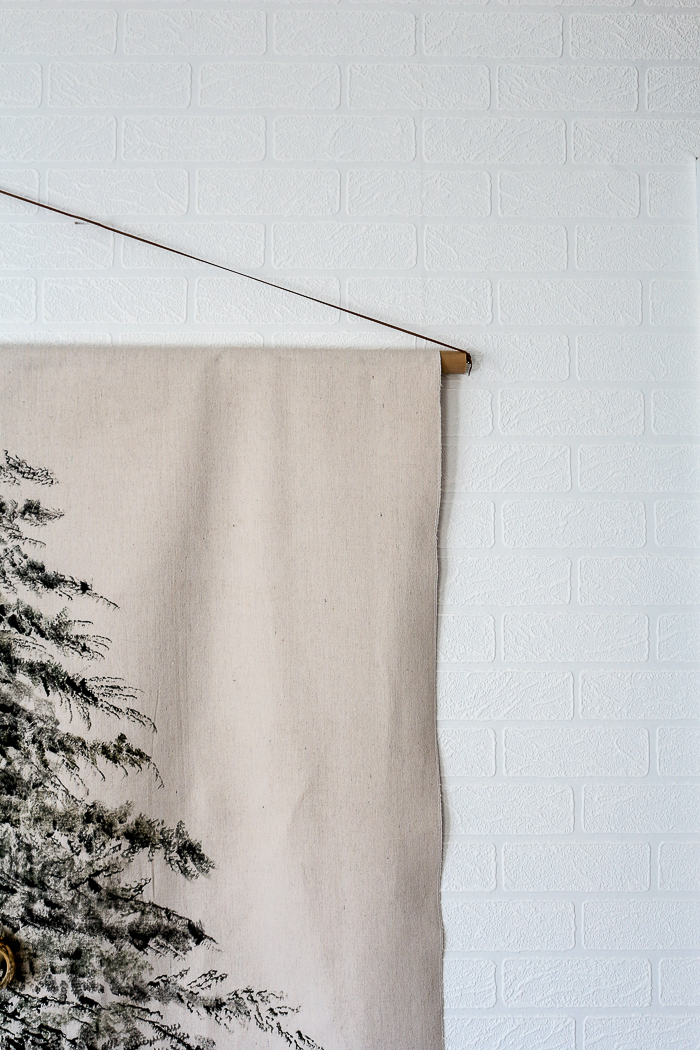 I can't wait to show you our new wallpaper from Graham & Brown. I love the look of the white brick…:) You wouldn't think so, but it actually makes the room feel warmer.
I won't keep you any longer, please head on over to eHow so you can see for yourself, how easy it was to make this fun tapestry out of drop cloth…:)
I'll be back tomorrow with some really exciting news! In the mean time, I hope you have a great start of the week.
much love,