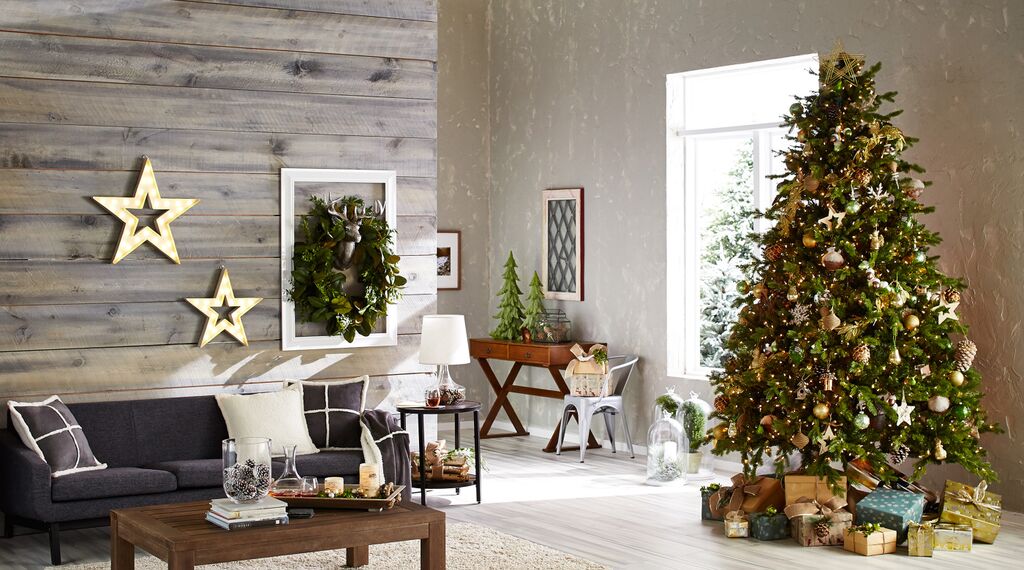 Hello friends…I hope your week is off to a great start!
I have been waiting several months to share this post and now the time has finally arrived. A few months ago, I had the privilege of working with Canadian Tire to collaborate on this beautiful Christmas campaign using their gorgeous CANVAS Christmas Collection. As you browse through the various photos and links, you'll find lots of beautiful inspiration as you begin to prep for the upcoming holiday season.
Everyone involved in the project was truly kind, patient and creative in every way and I now have a new appreciation for how much hard work and dedication goes on behind each of these productions. I could not be more thankful to have been given the opportunity to work alongside them.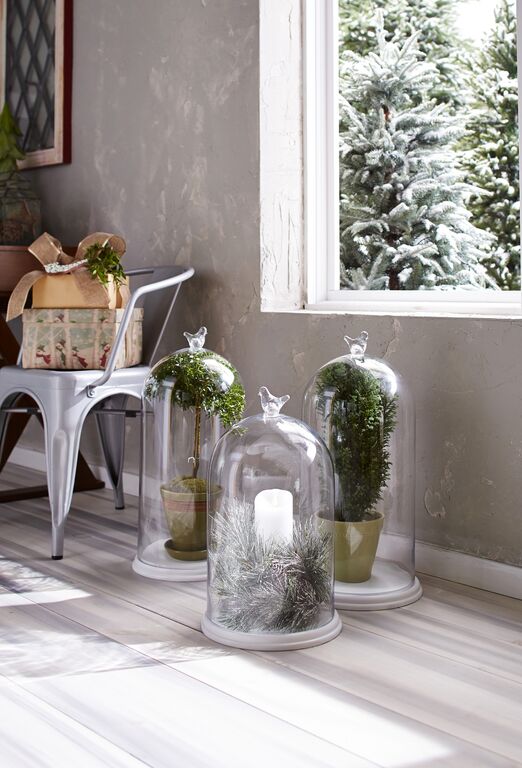 To me, decorating for Christmas is about family and making memories at home. Christmas time is sitting by a toasty fire, surrounded by cozy blankets while wearing flannel pajamas and watching the glow of the Christmas tree. It's the symphony of The Nutcracker while snowflakes dance outside your window and the smell of pine and gingerbread fill the room.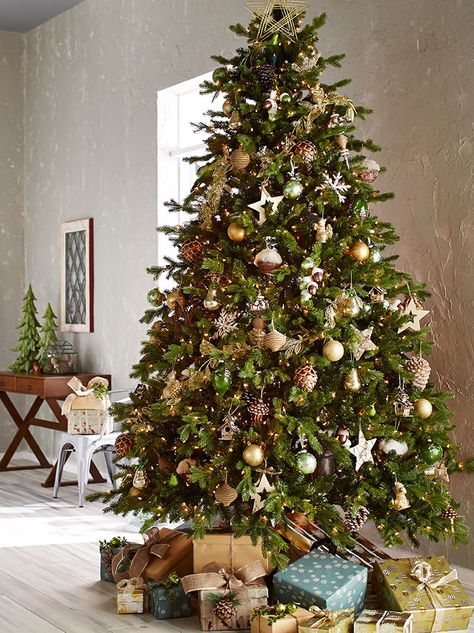 I wanted my space to feel like a cozy log cabin surrounded by the greens and the neutral colours of nature, all while evoking a feeling of warmth.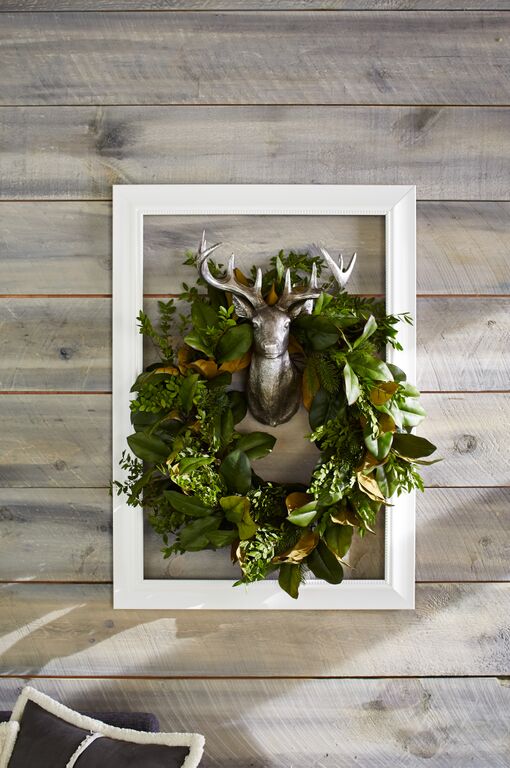 I love using natural elements in my decor and adore how beautiful this silver stag looks wearing this gorgeous magnolia and pine wreath. You will see more of this wreath on my front porch this season.
One of my favorite tips for making an artificial tree or wreath look fuller is to insert some real branches in between the gaps. They not only provide fill, but add that familiar pine scent to the room.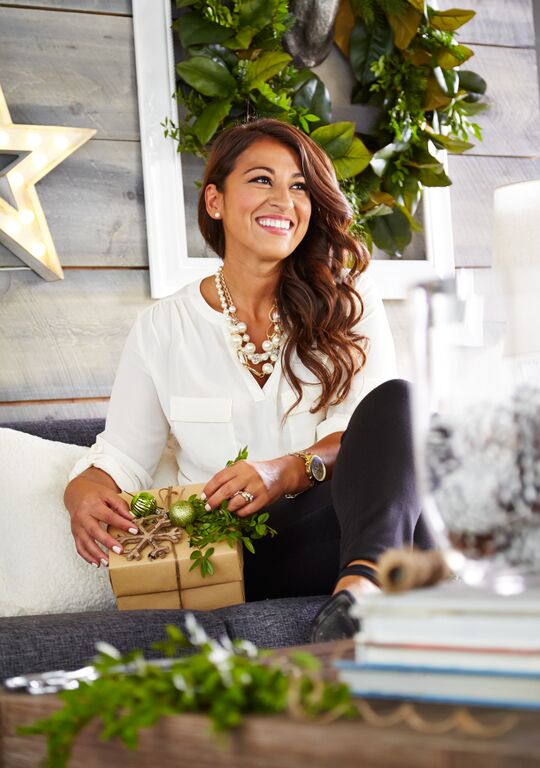 I also love using real greenery to wrap gifts. It's such an easy way to enhance any package and make it stand out.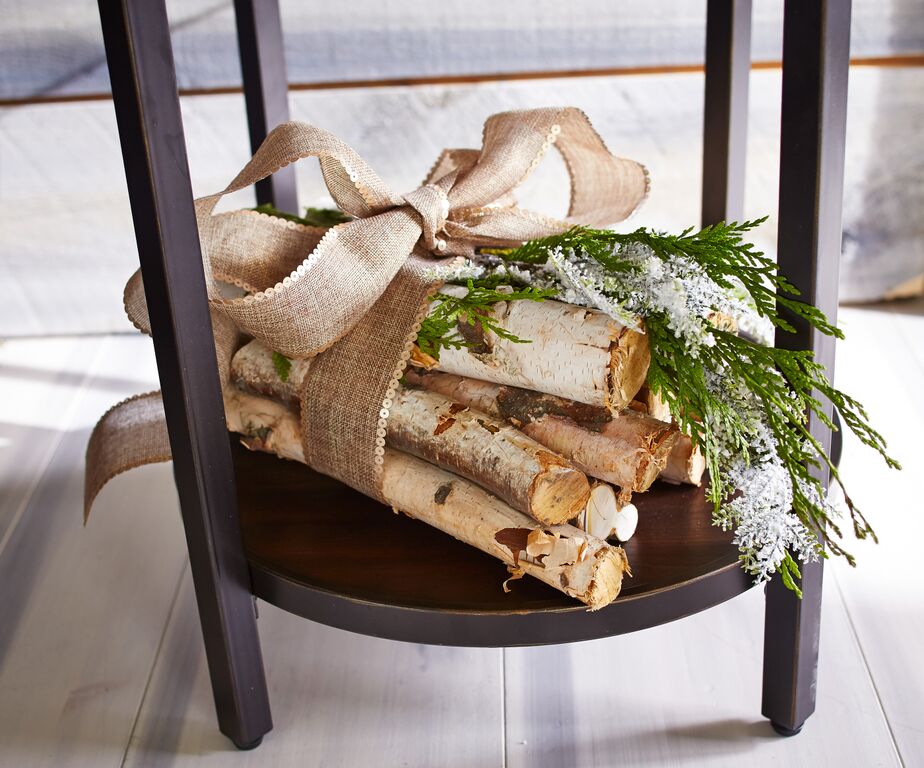 For a fun and easy display, simply gather a few logs, tie them with a pretty burlap ribbon, add a few pieces of greenery and you're done.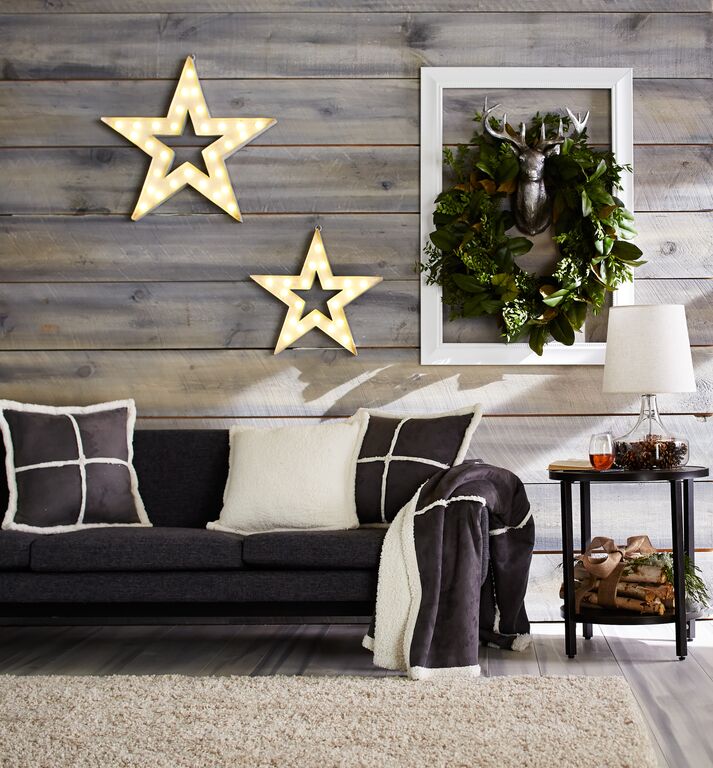 I am smitten with this planked wall. The planks are larger than the traditional planks you often see, but I feel it's their size that adds so much character and warmth to the setting.
It's rustic and warm, yet the silver stag and the marquee stars add a modern touch.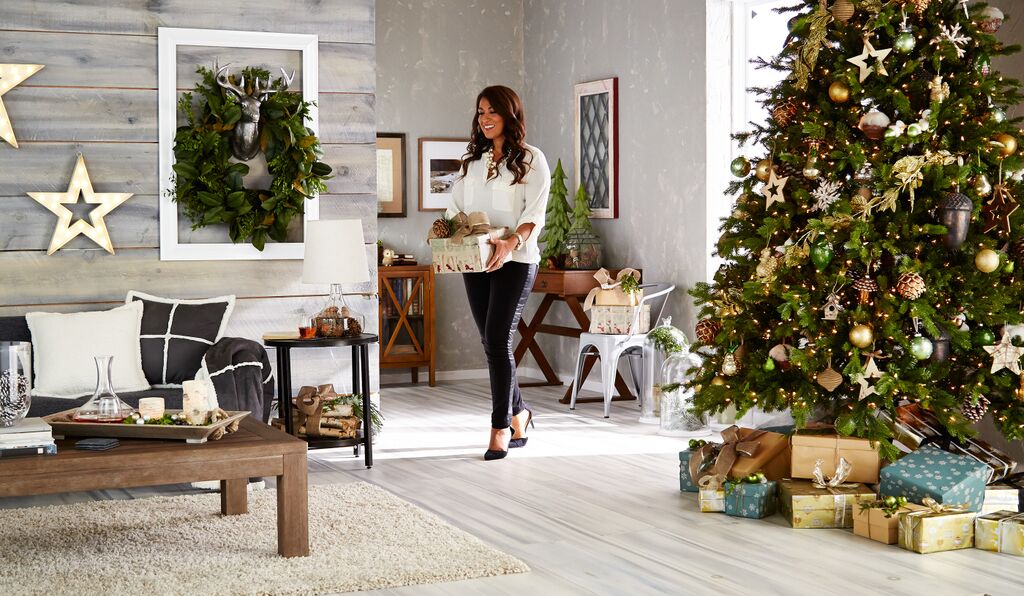 I invite you to visit the rest of the Canvas Christmas Collection and you may even see a video or two of yours truly (gulp). You will also find gorgeous inspiration from these beautiful and talented ladies: Monika, Julie, Vanessa and Jennifer. What an honour to be amongst such talent.
You can also visit and follow my Pinterest page to see more ways to use greens and neutral in your Christmas decor this year.
Thank you so much for stopping by today…I hope you know how much I appreciate your visits.
Have a beautiful day!
much love,