Hello friends – I hope you're enjoying your weekend so far.
The other night, I had a dream where we had finally finished some lingering projects. I sat there proudly admiring our space, with beautiful white washed brick walls and macrame hanging pots housing beautiful lush plants. The room looked so calm and peaceful. It was of course a let down when I awoke to realize that it was just a dream.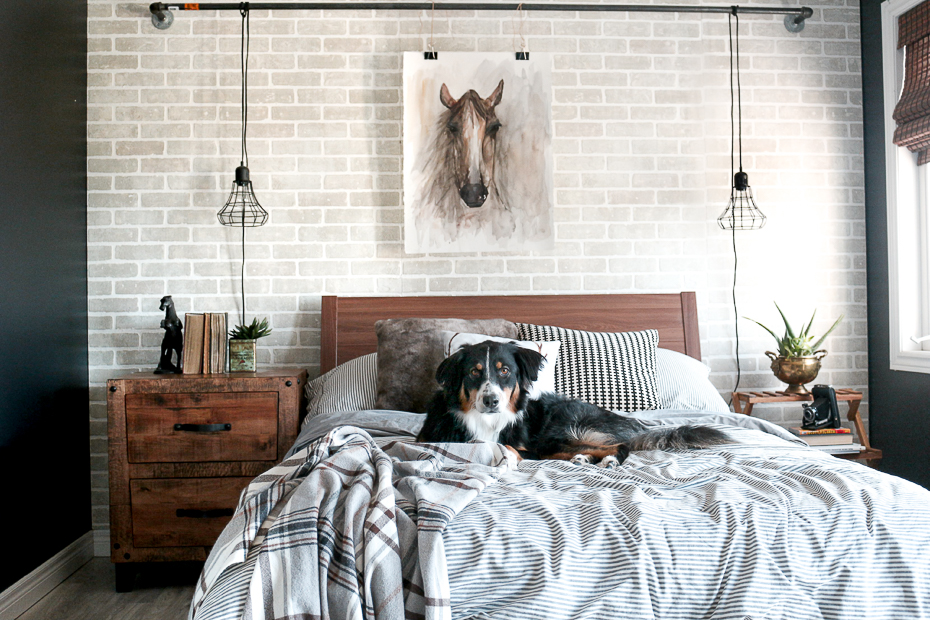 I have been a little obsessed with brick walls lately, hence the reason we installed one in our son's recent room makeover. I really like the look of the white brick and want to incorporate it into our mini master bedroom makeover, but I don't necessarily want the full commitment of having a permanent panel on our wall. In part because I recognize I have a tendency to change things around a little too often. Enter Graham and Brown…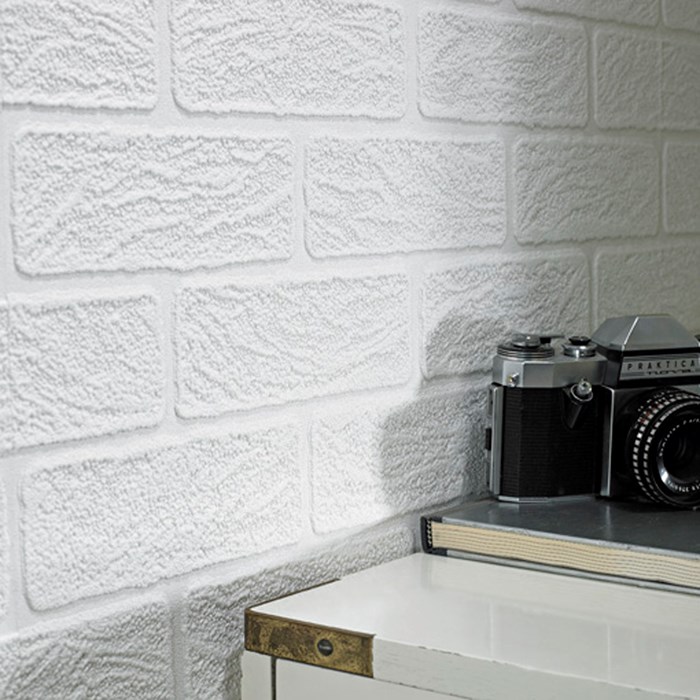 They have a great brick effect paintable wallpaper  and I can't wait to receive the sample I recently ordered.
Speaking of wallpaper, did you know this week was national wallpaper week (Oct 5th-11th)? To celebrate, Graham and Brown developed 7 themes for each day of the week, which you can see here.
I love all of the themes, but my favourite is calm. I love the idea of creating a tranquil setting in your home.
Here are some spaces which are calm and tranquil and are serving as inspiration to our own decor…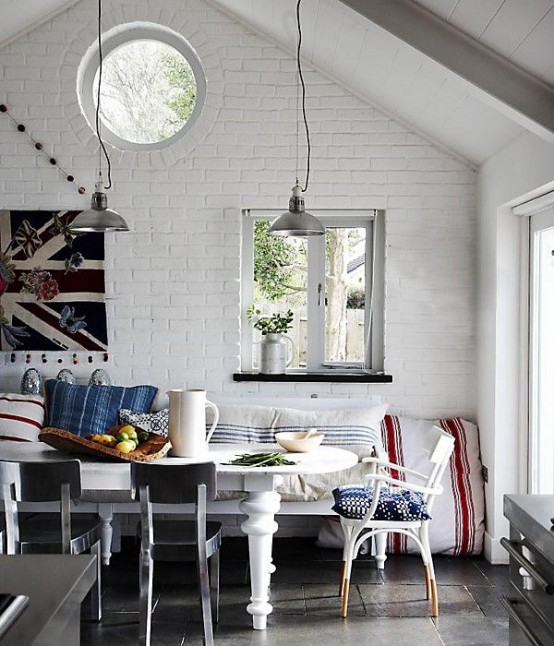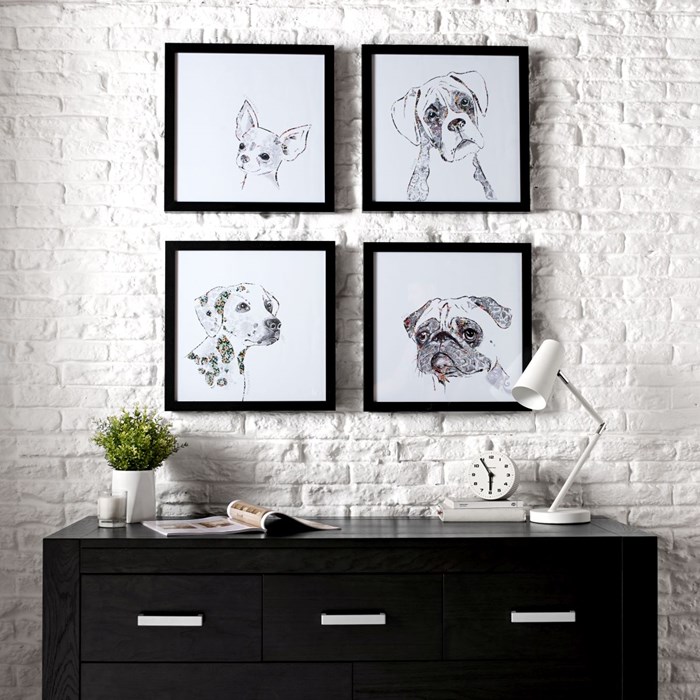 I love this image and those adorable new prints are also from Graham and Brown. Aren't they so sweet?
Thanks so much for dropping by. I hope the rest of your weekend is great…xo