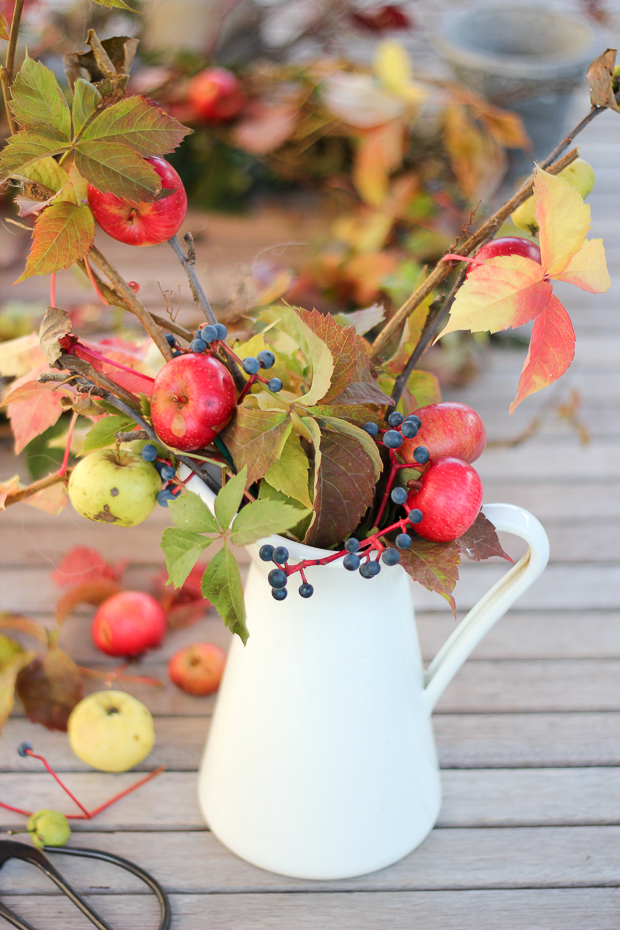 The wind seems angry today as tree branches appear to be simultaneously pushed and pulled, with the beautifully changed leaves enduring the brunt of nature's anger as they break from their once secure branches. They land on the ground and like little flashes of fire, light up the streets with their colours. I sit and admire this fiery confetti while mischievously hoping the wind takes them all so I don't have to rake.
But I'm suddenly hit with the realization the trees will soon be bare and the golds and reds of autumn will no longer be. I'm reminded that seasons are fleeting, as are the days of this precious journey we called life. So why wish for tomorrow when you can rejoice in today.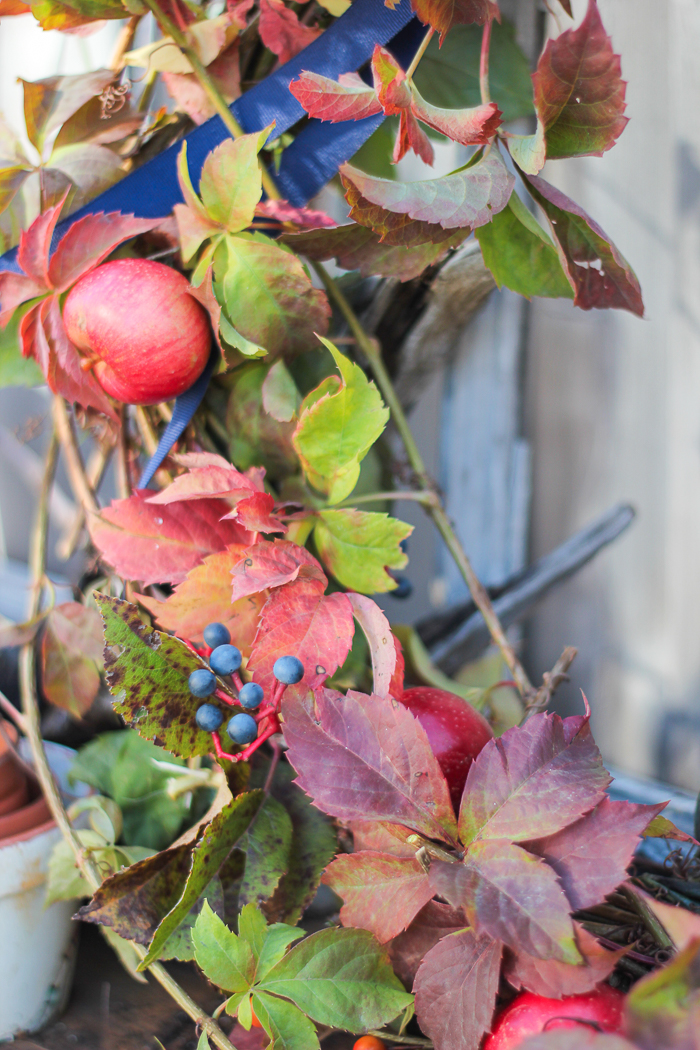 I am so glad that through photography, I'm able to capture these little bits of the seasons. The colours, textures and beauty frozen in time.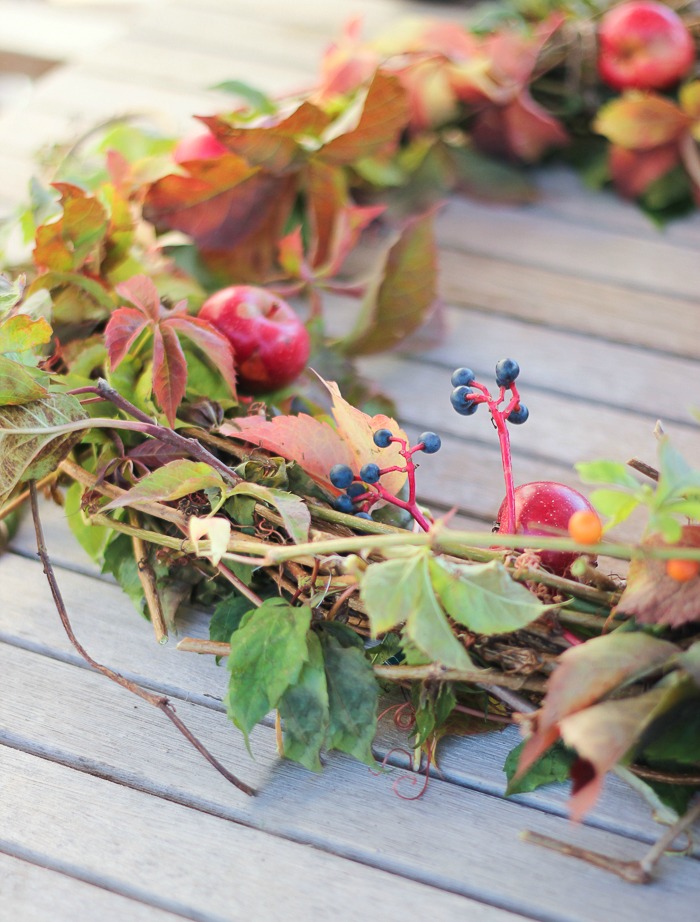 I've been wanting to make a wreath from scratch from our Virginia Creeper vine that seems to grow wild and free.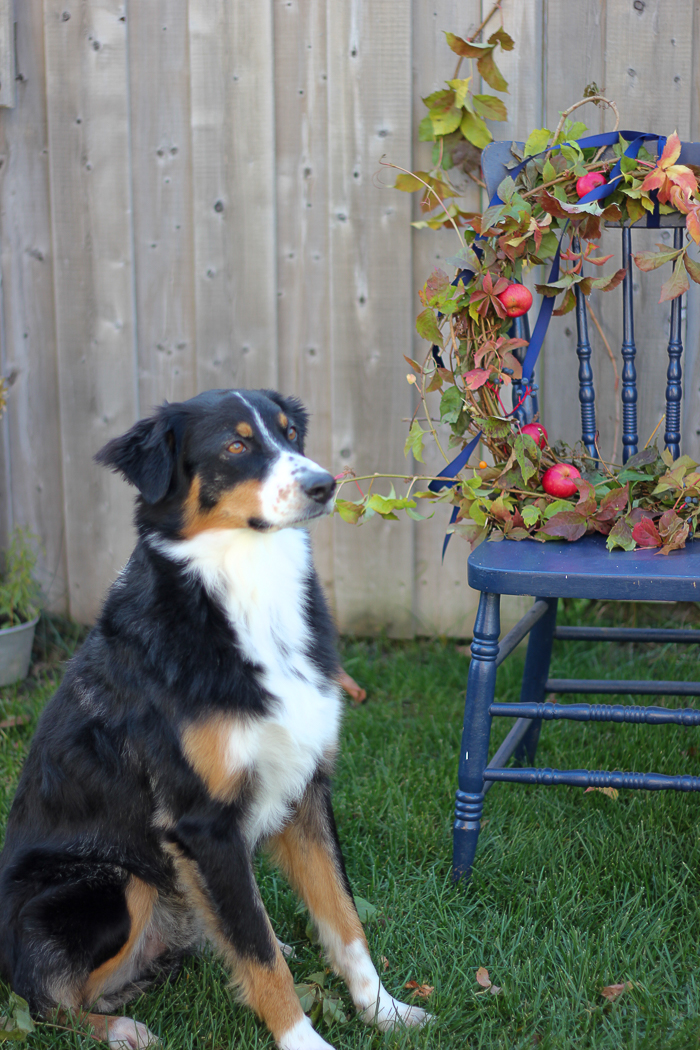 I'd love for you to visit me over at eHow as I share how to make this beautiful foraged vine, from foraged vines and foliage.
I hope you have a beautiful day.
much love,
Lucy