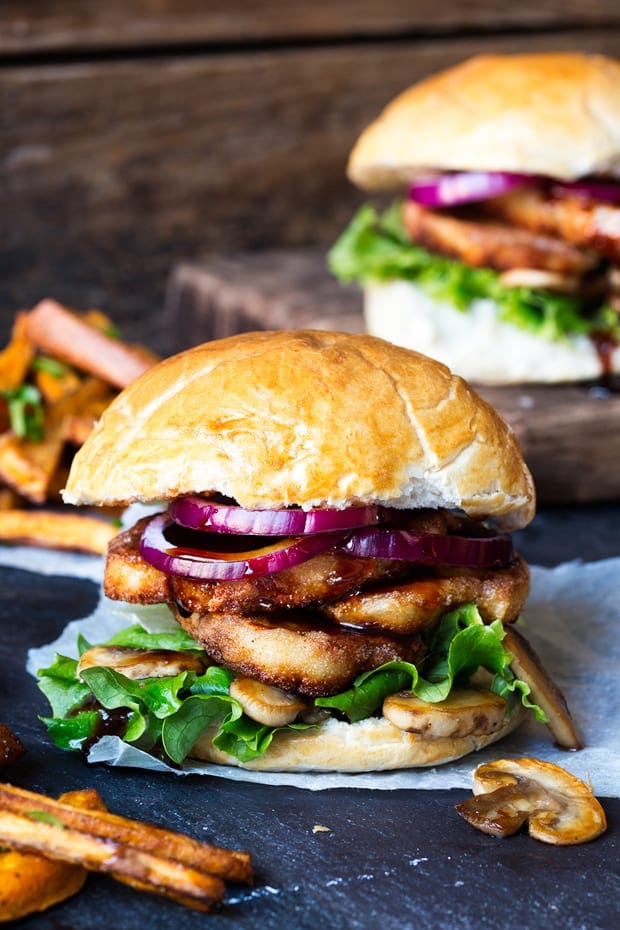 Hello everyone, it's Nicky here, calling in with a recipe to get your taste buds tingling!
Vegetarian or meat-eater, this halloumi burger will totally satisfy even the heartiest appetite.
You may or may not know but I'm a big fan of sticky-sweet recipes – sticky sauces, glazes, dips – I love them all!
My husband Chris is a big meat-eater, so I often find myself combining our tastes and making things like sticky Asian pork belly or sticky chicken stir fry.
However, I am trying to reduce the amount of meat we eat, and this meatless burger is the perfect way to do that.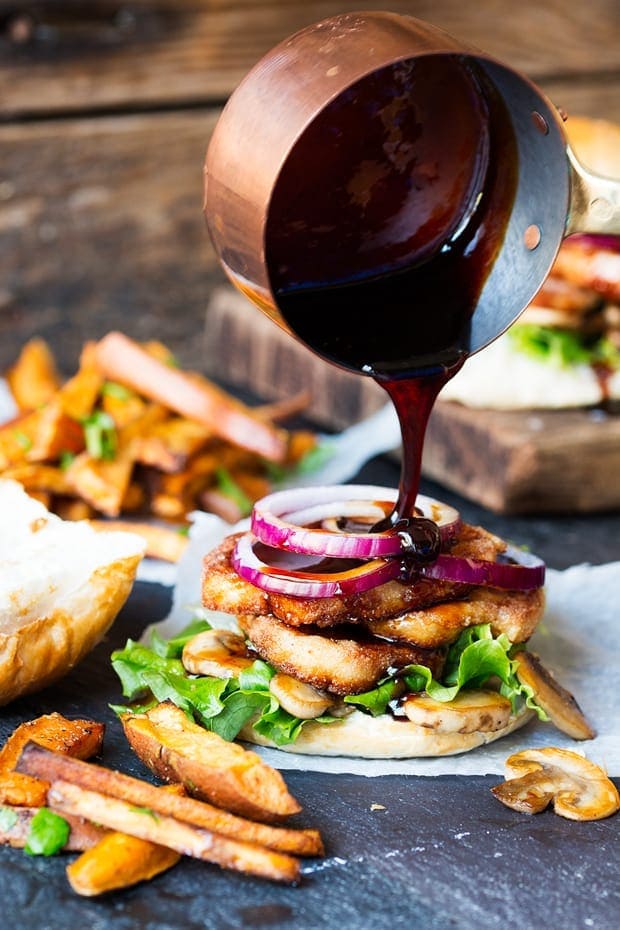 Salty halloumi coated in a light and crispy semolina coating and fried until golden, served with mushrooms, crunchy onions and lettuce and finished off with a spicy, syrupy sauce. You'll no doubt find your hands and face covered in said sauce once you've finished, but it's so worth it!
If you've never tried halloumi this is a great recipe to give it a go. Unlike other cheeses, halloumi doesn't melt. It's got a salty, chewy and slightly squeaky texture, that might sound a bit odd, but it really is very addictive.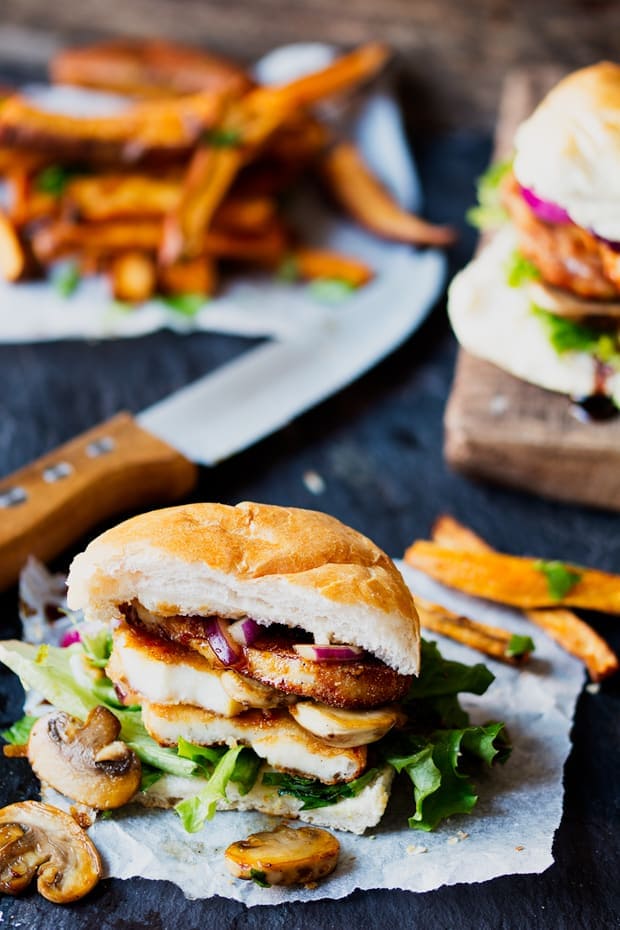 What's more, it's just a case of slicing, coating and frying (you don't even have to coat it if you don't want to). No need to mix with a host of other ingredients and form into patties – it's basically a ready-made burger just waiting to be sliced and cooked!
Better get those napkins ready 🙂
Ingredients:
Makes 2 burgers
3 tbsp vegetable Oil
5 mushroom, sliced
3 tbsp Semolina
Pinch of salt and pepper
1 egg
5oz (about half a pack) of Halloumi, cut into slices
2 brioche rolls
Cup of lettuce or spinach leaves
½ Red onion, peeled and sliced
Sticky Chilli sauce:
¼ tsp ground ginger
2 tbsp honey
1+1/2 tbsp soft brown sugar
2 tbps soy sauce
1 tbsp sriracha
Directions:
Start by making the sauce. Place the sticky chilli sauce ingredients into your smallest saucepan and bring to the boil. Stir, and cook for a further 1-3 minutes until the sauce has reduced down to a runny syrup and then turn off the heat (it will thicker further as it cools).
Heat 1 tbsp of the oil in a skillet and fry off the mushrooms, then remove from the pan. Add the remaining oil to the pan and heat.
Place the semolina on a small dish with the salt and pepper. Crack the egg into a small dish and whisk lightly with a fork. Dip the halloumi slices into the egg, then coat in the semolina. Place in the pan and fry on a medium-high heat for 2-3 minutes on each side – until golden brown.
Whilst the halloumi is frying, slice open and lightly toast the brioche rolls. Place bottoms of the two brioche rolls on two plates and top with the lettuce and mushroom slices. Once the halloumi is cooked, place it on top of the mushrooms. Top with slices of red onion and then drizzle over a little of the sauce. Place the top of the buns on the burgers and serve with any leftover sauce.