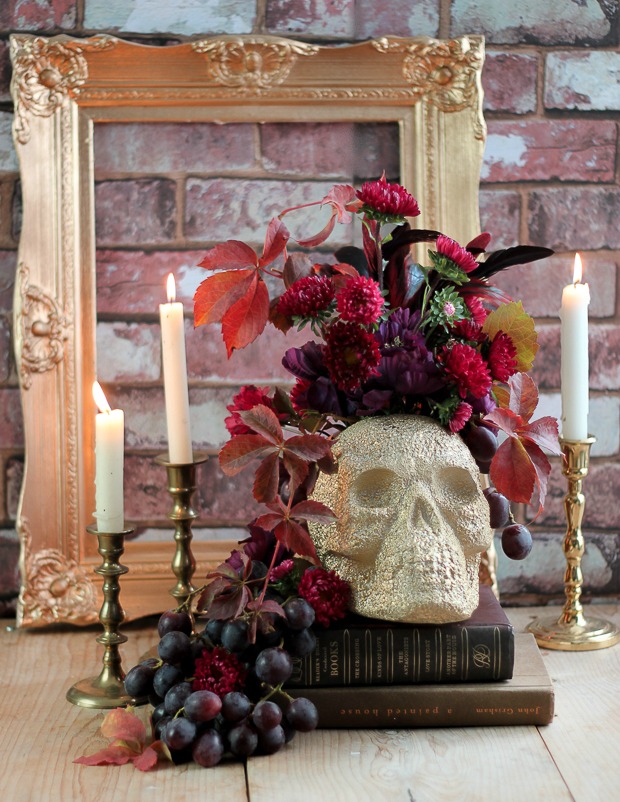 Hello sweet friends…I hope your week is off to a great start.
As you may recall, I'm honoured to be part of the FloaCraft Make it Fun team, where every month, we are given a challenge to create with their foam products. This month, we were sent several FloraCraft® Foam Heads.
Now because I'm not a big fan of creepy Halloween decor, I decided to create something a little less scary and somewhat pretty.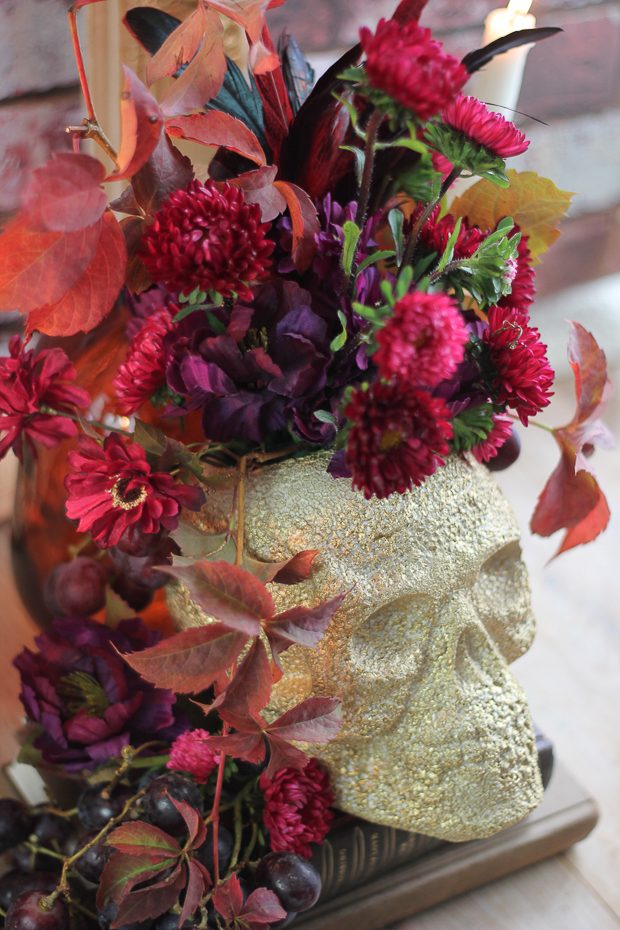 Using both real and faux flowers from Michaels, I was able to create a glamours looking Halloween centerpiece, which was very simple to make.
Materials:
FloraCraft® Foam Skull Head
Artesia® floral wet foam block
Real and artificial flowers
Gold spray paint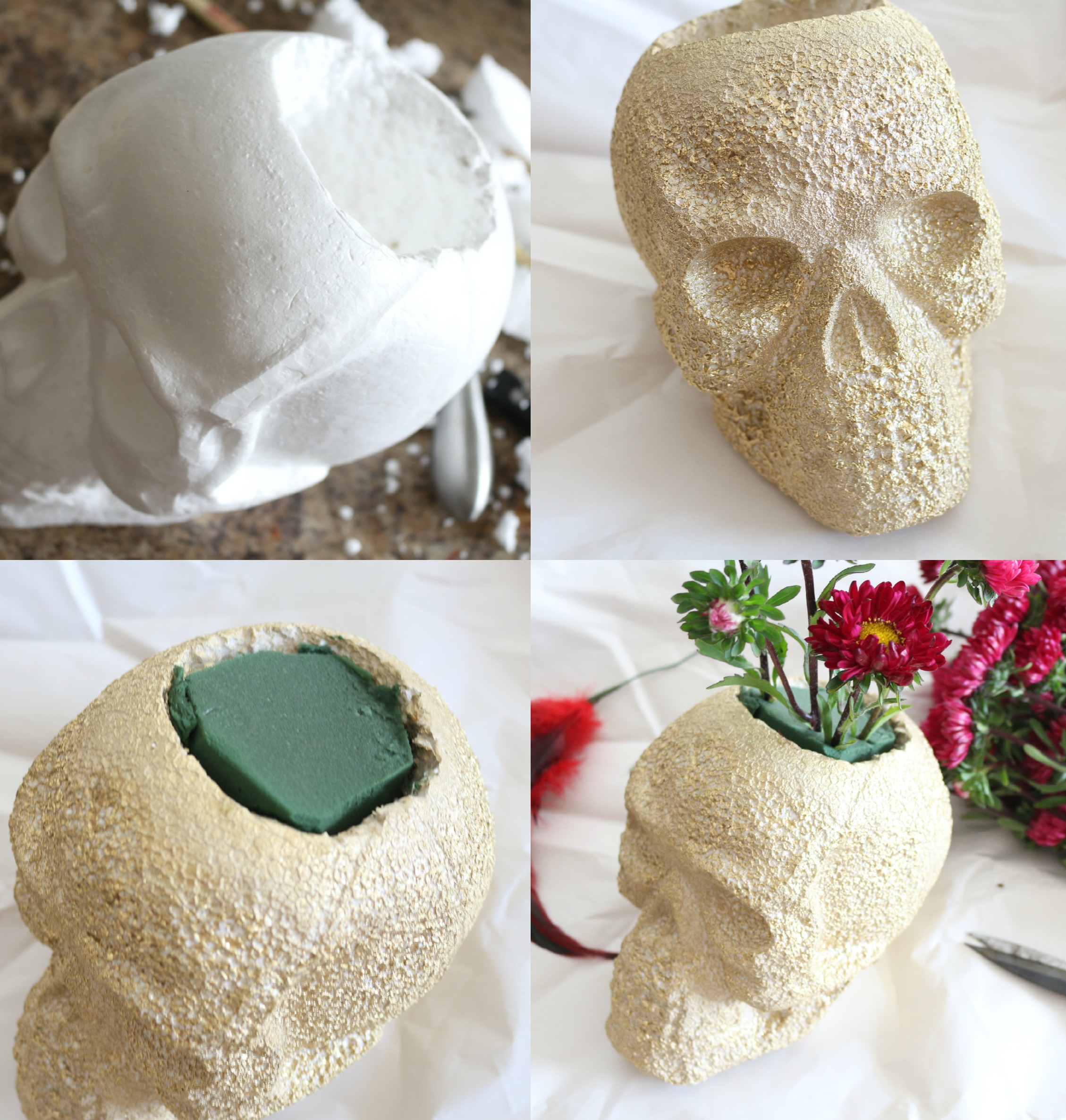 – Hollow out top of skull.
– Use your favourite gold spray paint and spray foam skull. note: spray paint tends to melt foam if sprayed too closely. HERE is a helpful video that shows you how to paint foam without melting.
– Soak foam oasis until it no longer floats. Cut and measure to fit into cavity of skull.
– Form arrangement as desired.
TIP: try to distribute the weight of the flowers arrangement evenly to avoid skull from tipping.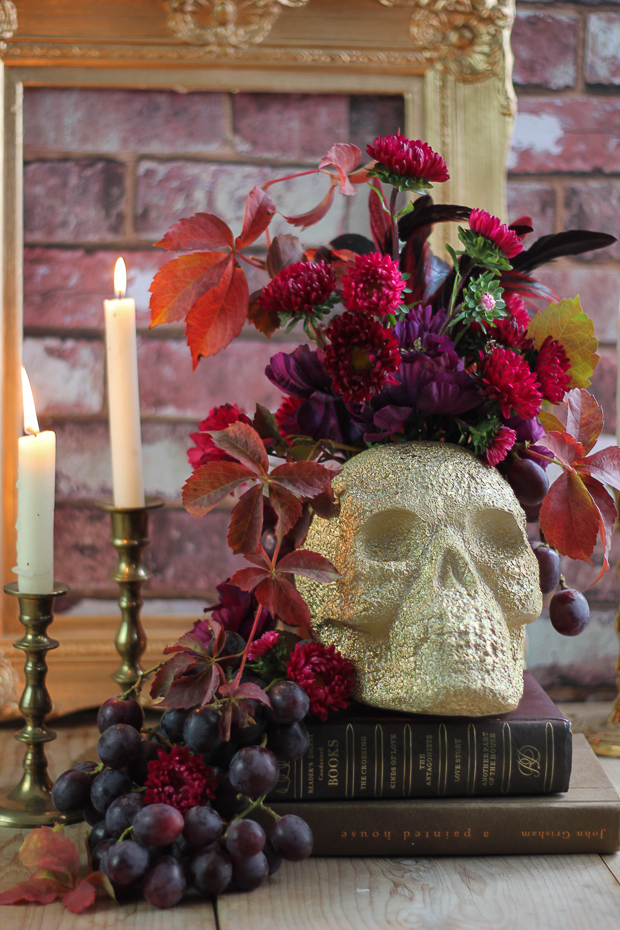 Thankfully, the little mishap with the spray paint didn't affect the look too much. I think it made it look a bit like stone.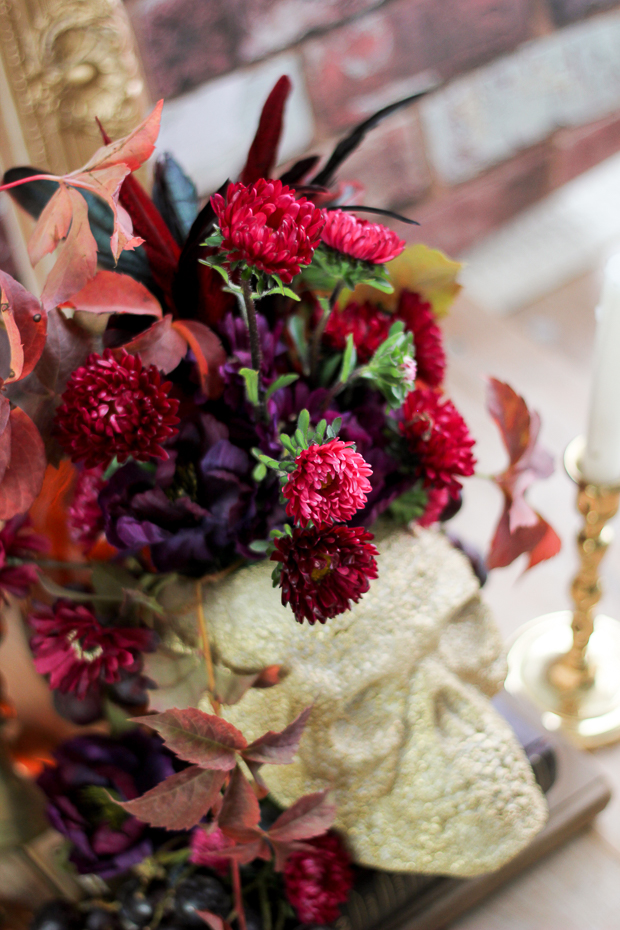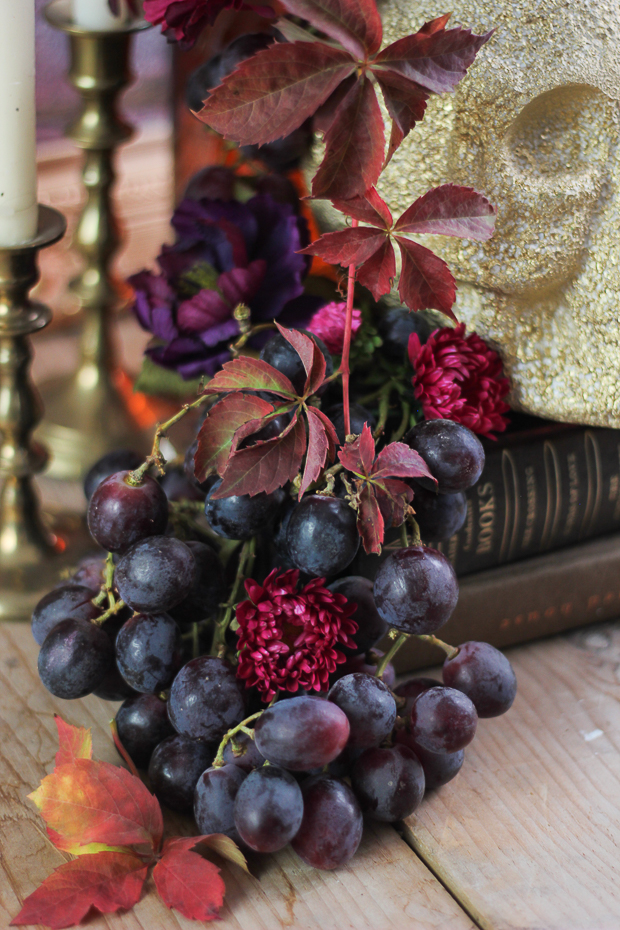 I love the look of the grapes against the flowers and the fall colors.
So there you go…another challenge in the books. Hope you enjoyed it!
Thank you so much for dropping by…I hope you have a beautiful day.
much love,