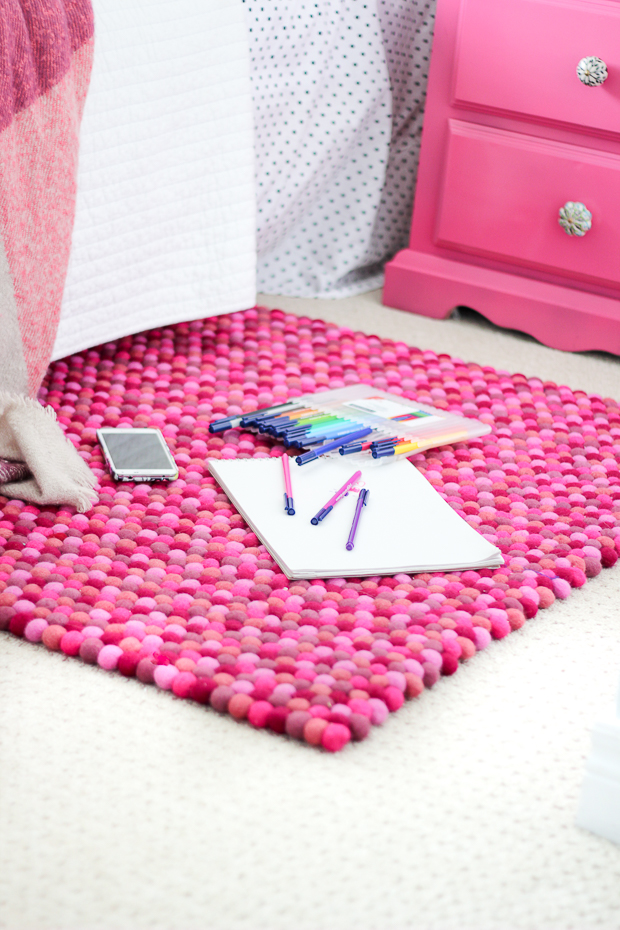 Over the summer, I received an email from the kind folks at FeltBallRug.com. After reading a little bit about their mission and seeing the beautiful handmade rugs, I knew that I wanted to be part of spreading the word about these beautiful and happy rugs.
The rugs are available for purchase at FeltBallRug.com, are made from 100% pure (New Zealand) wool and the bright colors are courtesy of chemical free dyes. They have a natural protective layer that makes them repellent to dirt and water (which makes them a particularly good fit for children). All of the rugs are hand-made by Nepalese women, who are able to receive a fair salary, while producing felt ball rugs from their homes and tending to their families.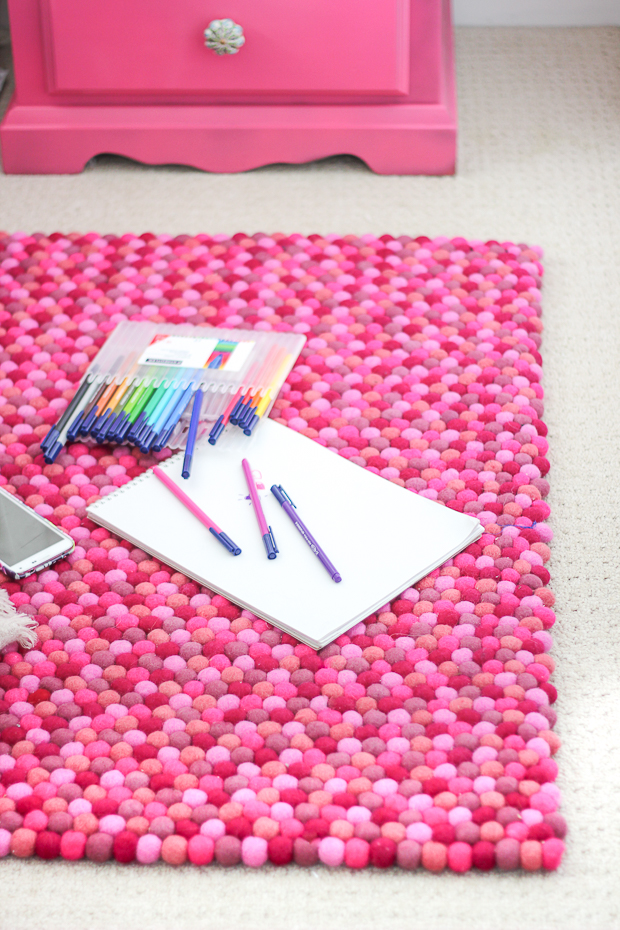 This rugs is so beautiful that I hesitated using it as a rug and is now in fact hanging on the wall as wall decor.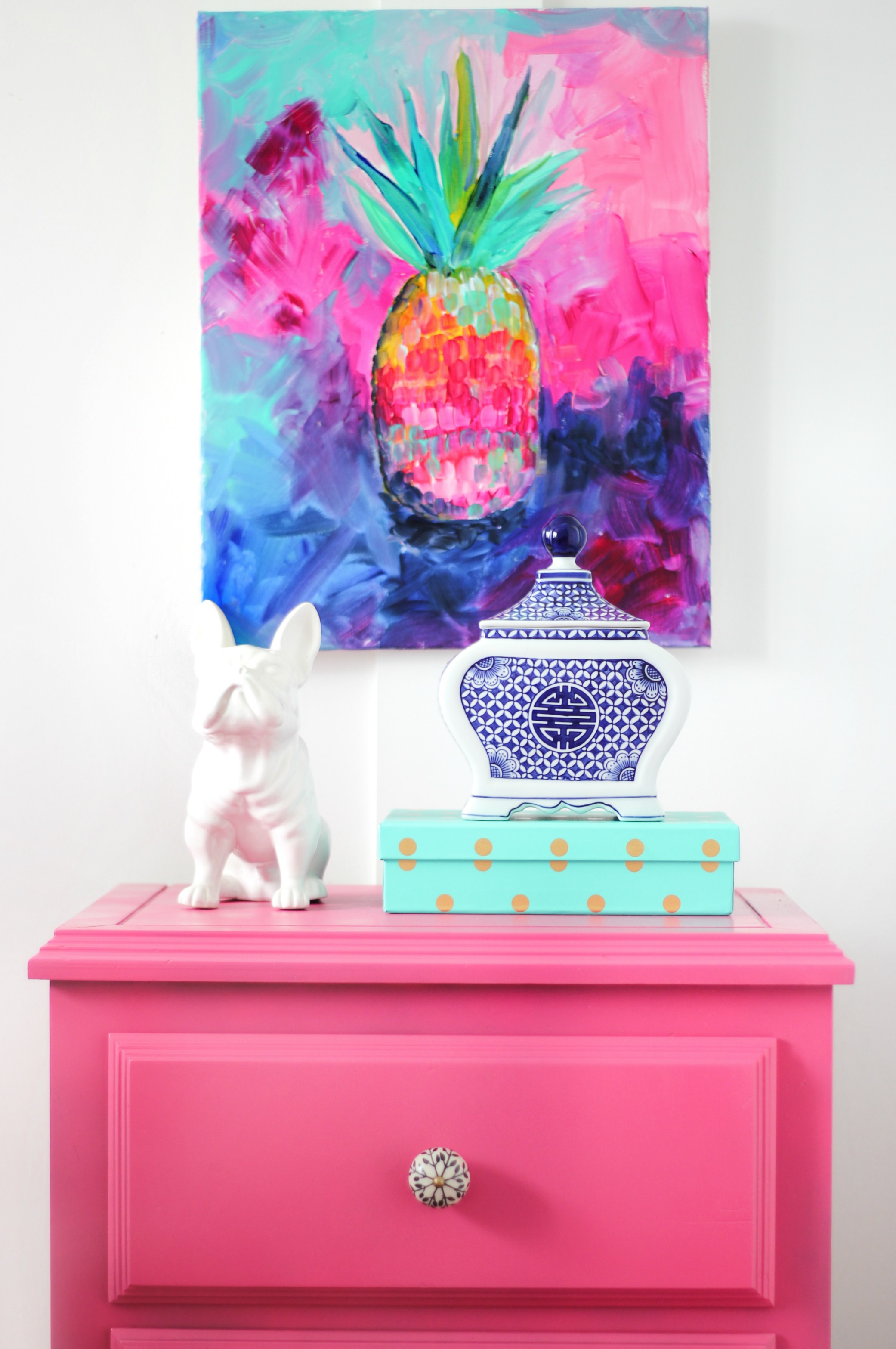 It matches perfectly in our daughter's room.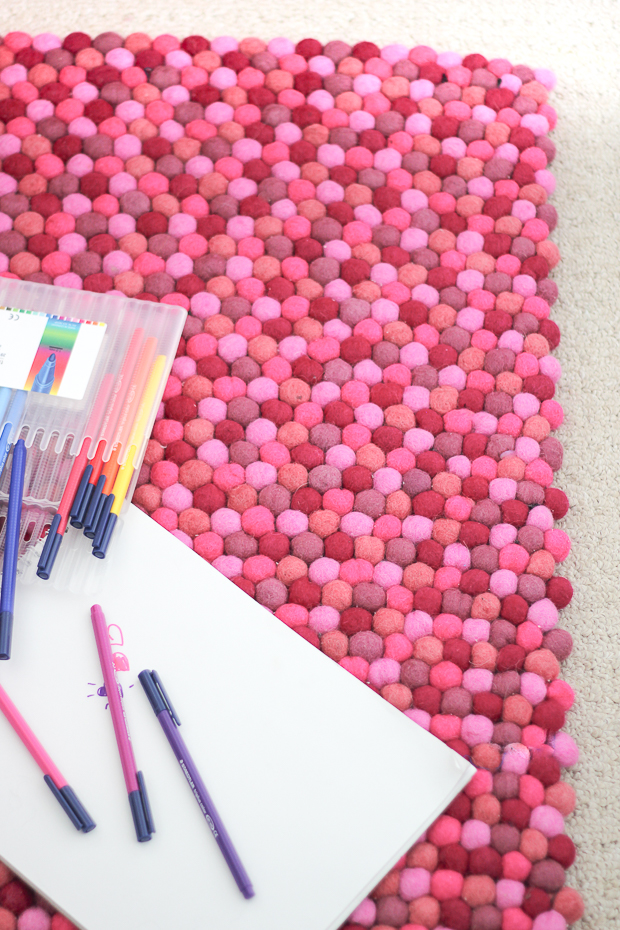 If you're not familiar with felt ball rugs, they're quite unlike anything else when it comes to rugs.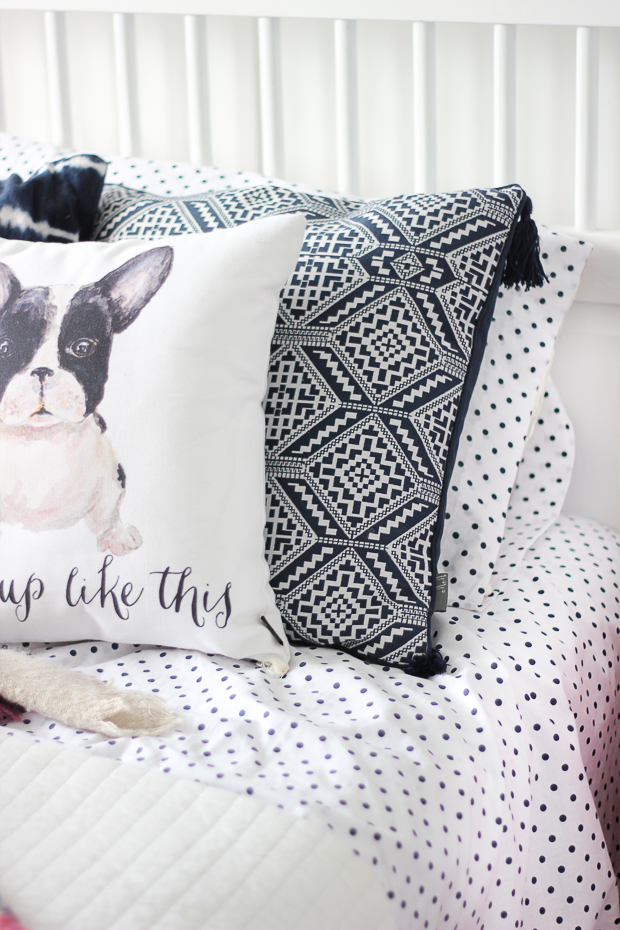 I love the contrast of the magenta and the blue, but they be custom made in so many colors. You can see a full list of colors HERE.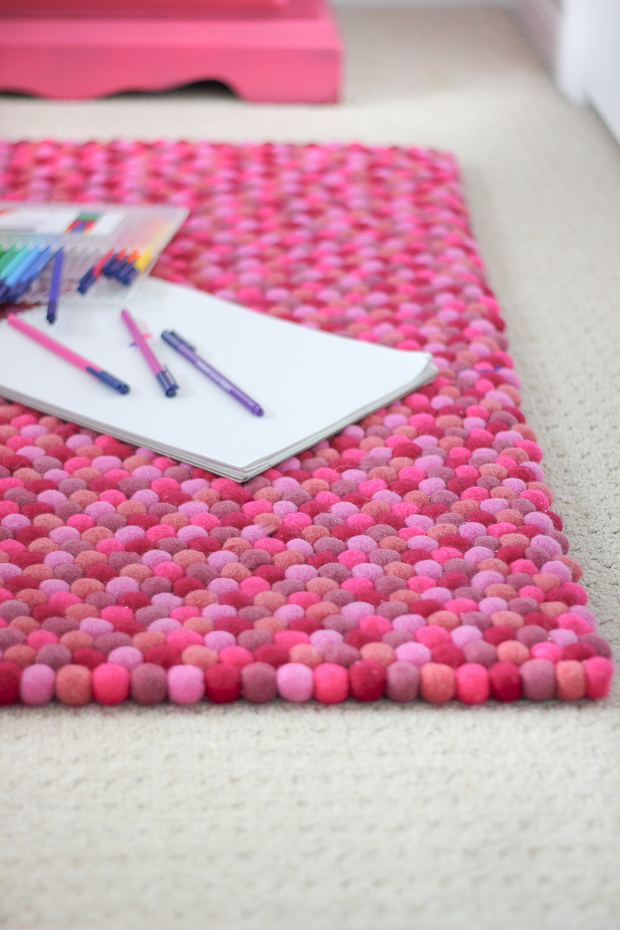 To learn more about these gorgeous rugs and the wonderful work they're doing, take a look at this short video.

Thank you so much for being here today. See you later on tonight at The Inspiration Gallery.
much love,