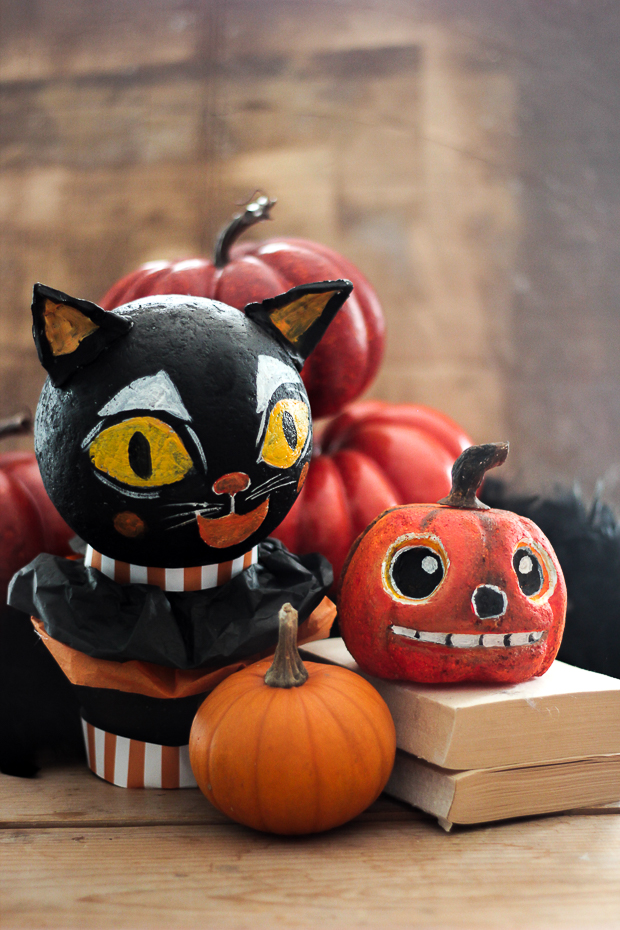 Can you believe October is upon us? I know many of you look forward to Halloween, but admittedly, I'm not overly crazy about it. It's just one of those celebrations I've never really embraced.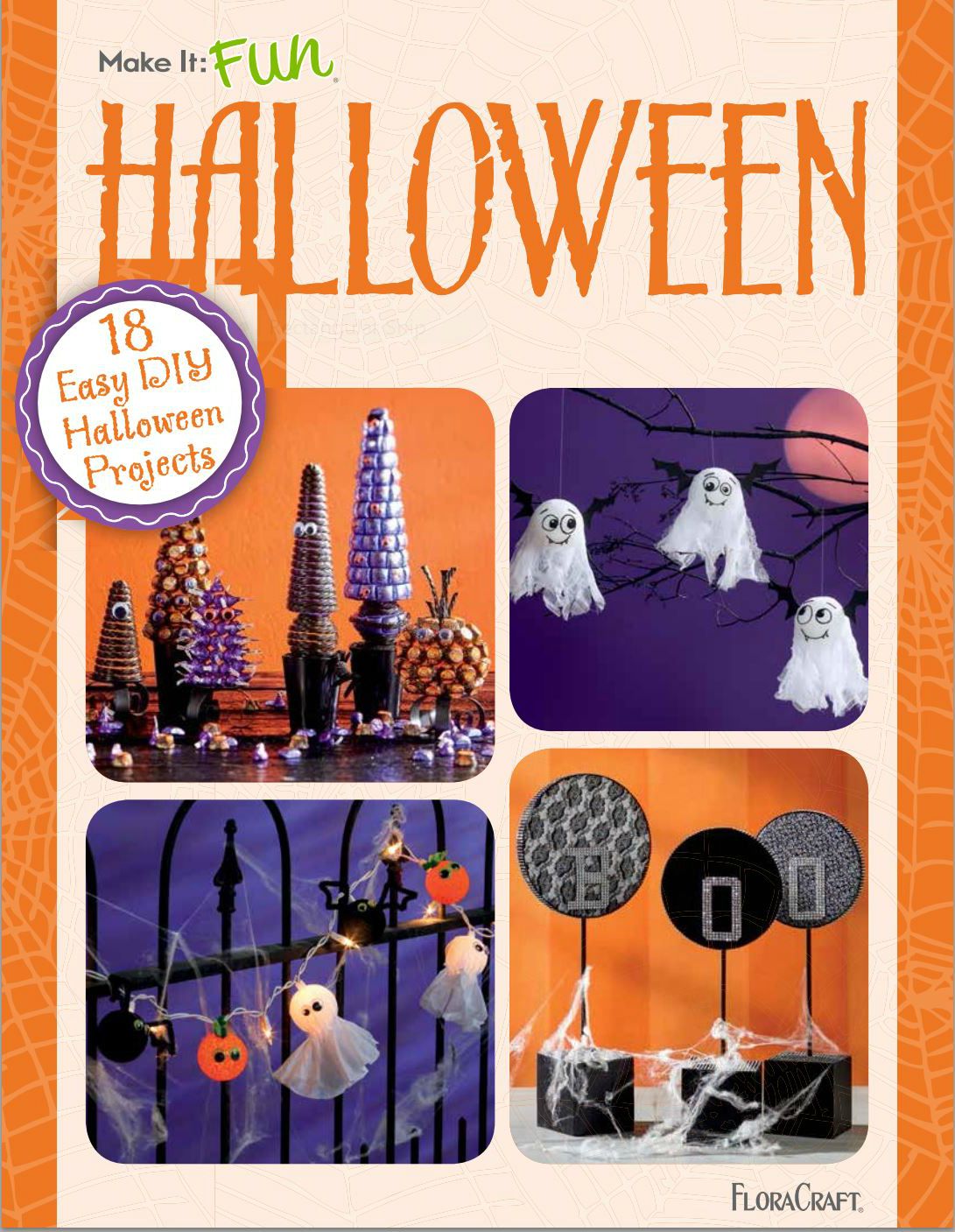 Having said that, I do love creating, so when asked by my friends at Make If Fun Crafts to create something inspired by their Halloween e-book, I didn't hesitate.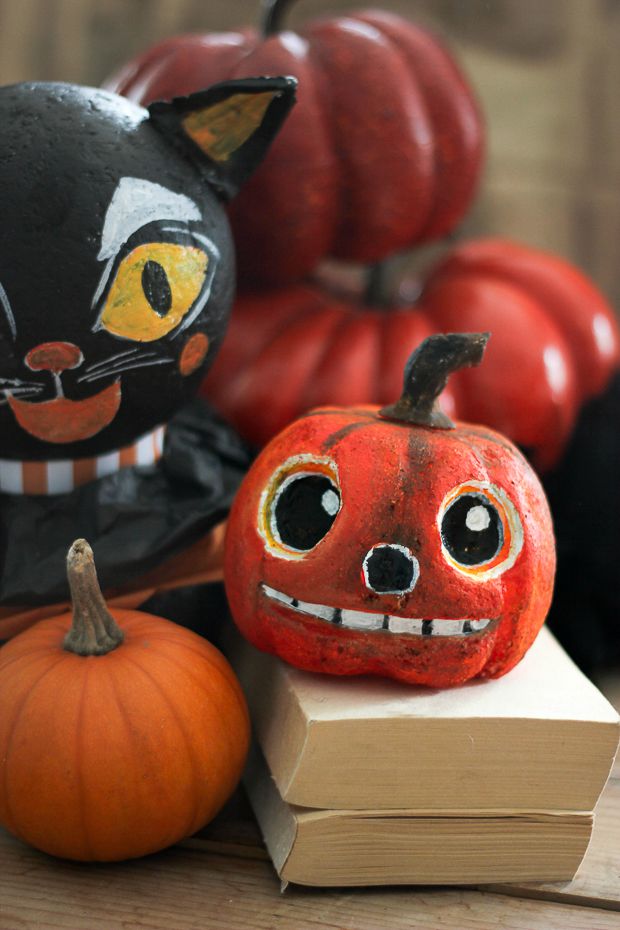 I made this funny looking vintage folk art pumpkin and a Halloween cat to keep him company.
Materials:
Floracraft foam Balls
FloraCraft Smooth Finish

DecoArt paint (orange, white, black and yellow)
FloraCraft Foam Cutter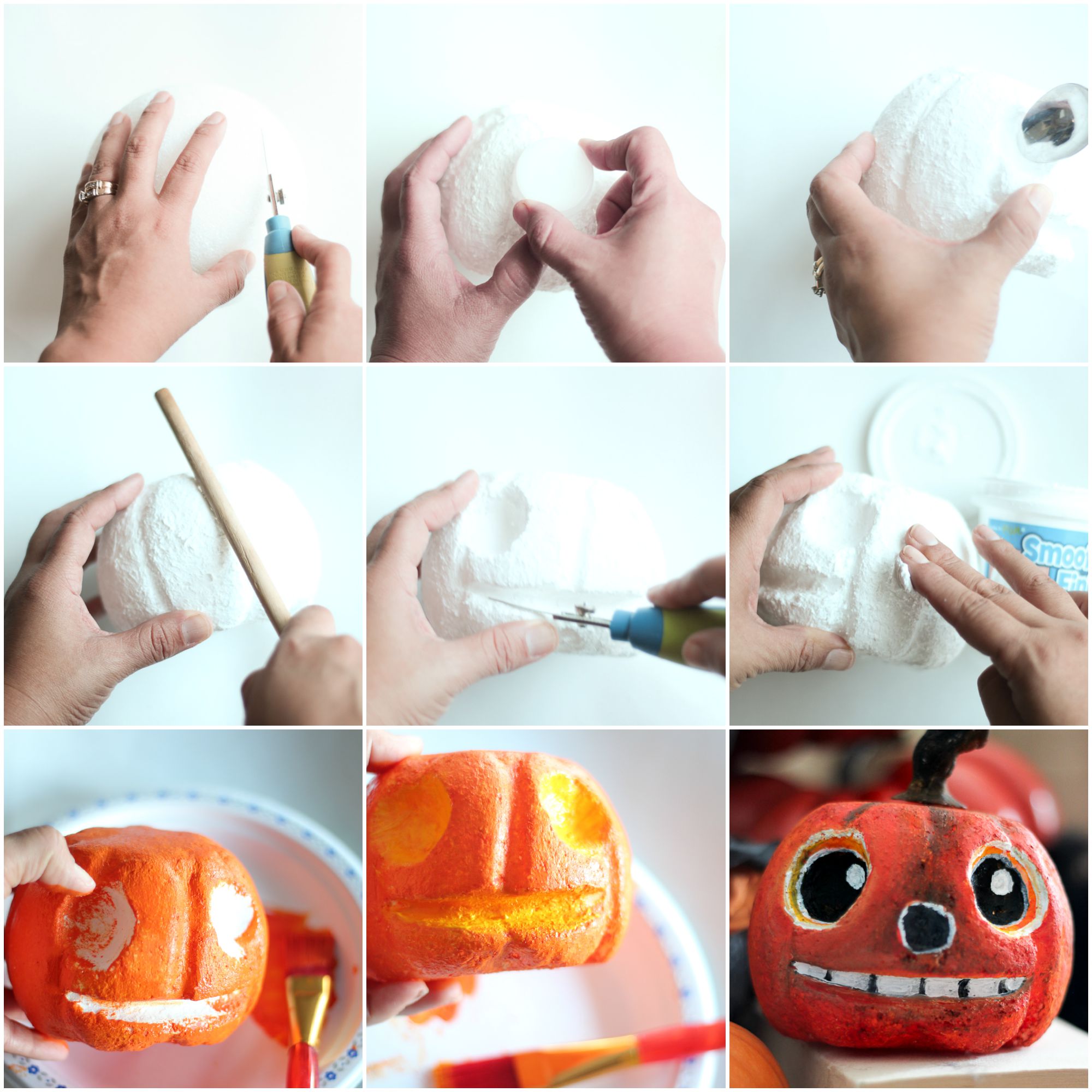 1. Cut off the top of foam ball with foam cutter
2. Using a bottle cap, indent a circle on the ball (these will serve as the eyes)
3. Hollow out the 'eyes' with a spoon
4. Press the handle of a wooden spoon onto ball to make various indentations along the ball
5. Cut out the mouth with a foam cutter
6. Cover with Smooth Finish and allow to dry completely
7. Paint entire pumpkin with orange paint; leave the hollowed areas white
8. Paint hollowed areas yellow
9. Complete face by painting the details of the eyes, nose and teeth with white and black paint
10. Attach a clay stem to the top of pumpkin head and allow to dry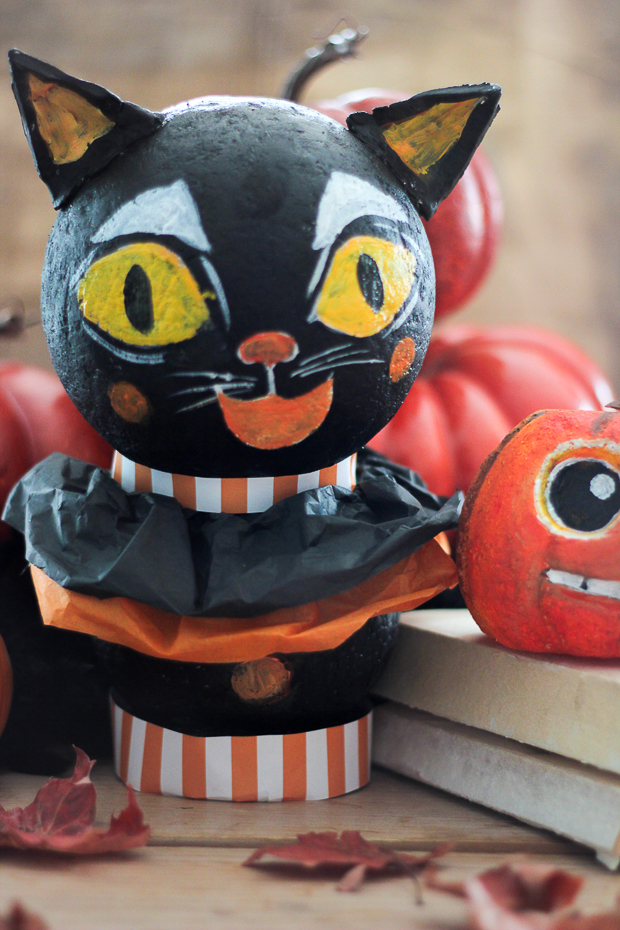 The cat is just two foam balls attached to a disc, covered in smooth finish and painted black. I then added clay ears, some tissue ruffles and details on the face.

This guys's face makes me chuckle every time I see it and you can't help but to grin back. 🙂
It's fun and whimsical right?
What about you? How do you feel about Halloween?
Thanks so much for stopping by today. See you tomorrow…xo