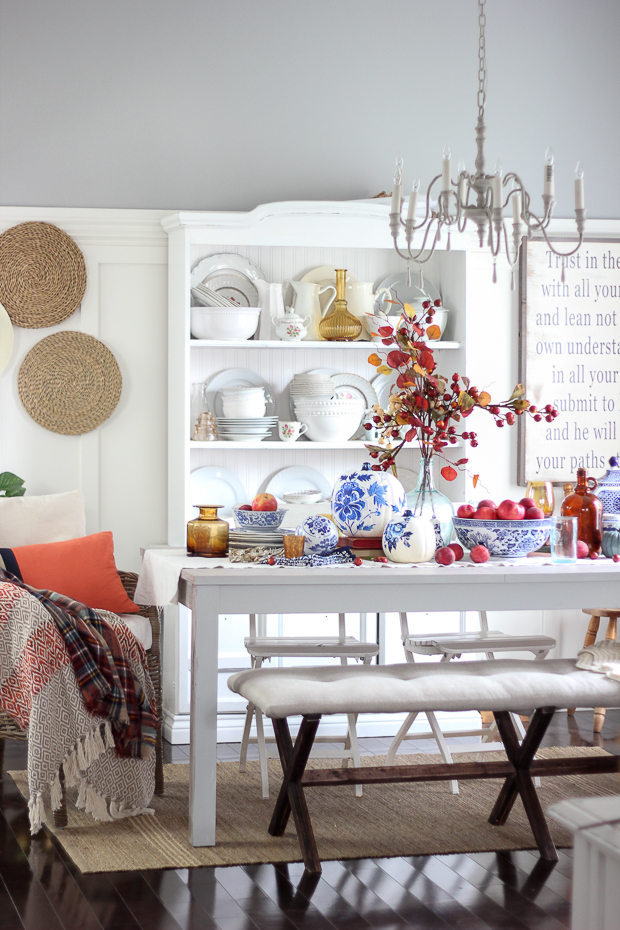 Hello again friends! I hope your week is off to a great start.
September is officially here, which means we have the green light to begin decorating for fall, right? This year, I have decided to forgo my usual neutral color palette and am embracing fall's traditional colors. It's pushing me a little out of my comfort zone, but I'm looking forward to experimenting.

I have the honor of being one of this year's Michaels Makers, and we're kicking off fall with a craft pumpkin challenge.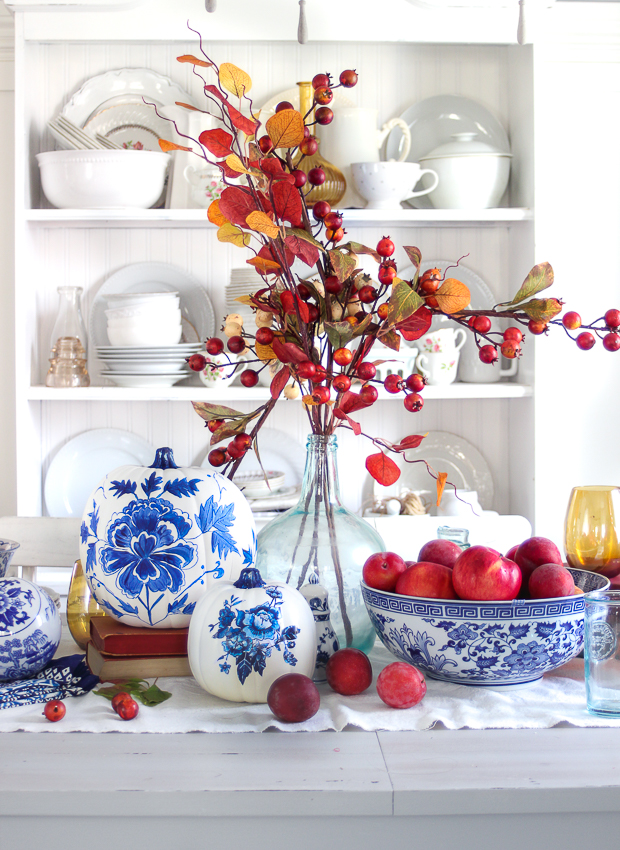 To prepare for the challenge, I recently visited my local Michaels to pick up some craft supplies. Their aisles are full of beautiful fall decor, including a variety of craft pumpkins in many colors, shapes and sizes. I was particularly excited to see these as I believe they would be perfect for fall decor wall mounts and fun signs.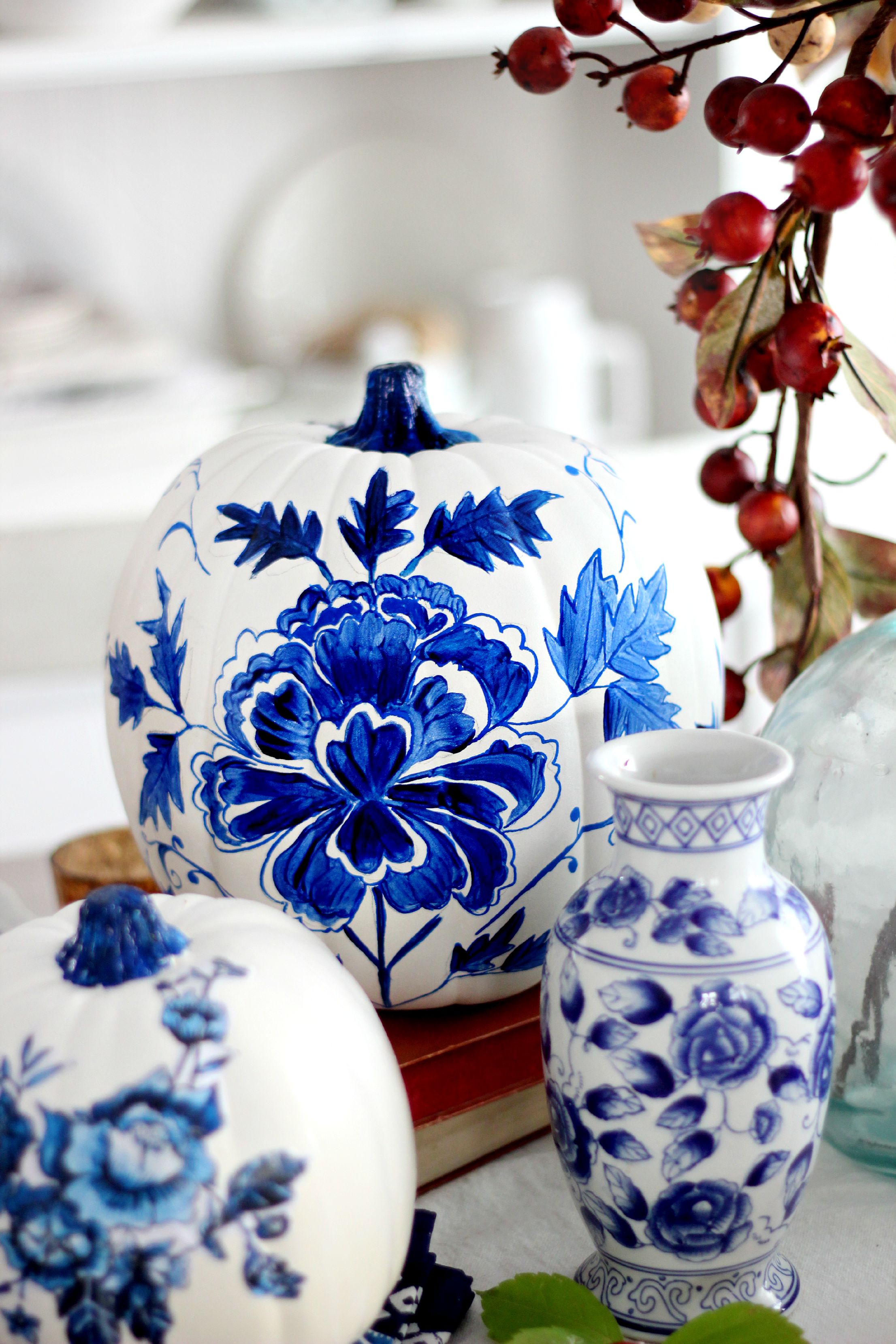 But for my challenge, I chose the 9″ cream craft pumpkin. I wanted to recreate the look of a blue painted porcelain ginger jar to display alongside some of my collection.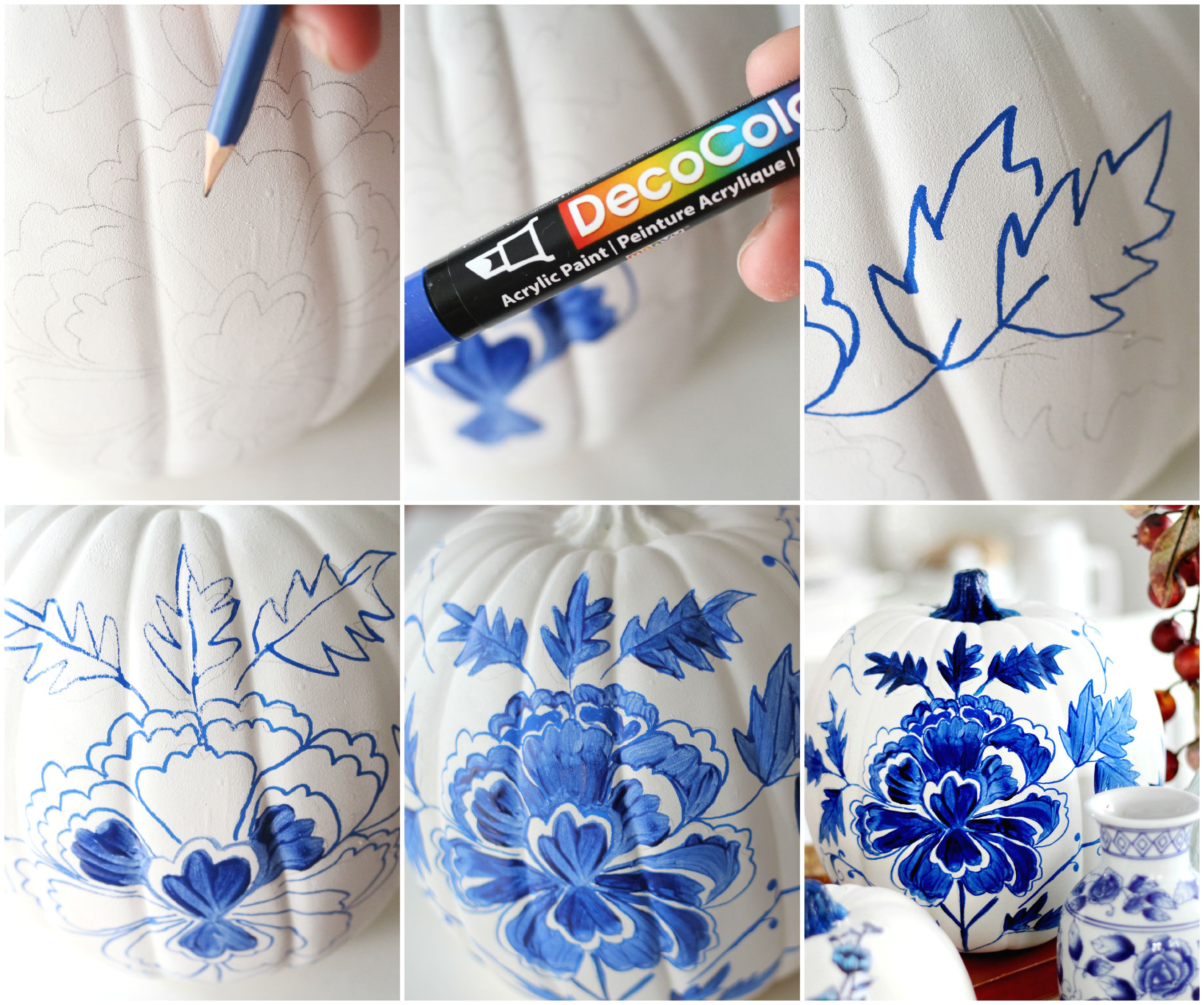 I began by spray painting the craft pumpkin with white primer. Once dry, I used a pencil to draw a design and traced it with this Acrylic Paint Marker
. I then filled in the rest with DecoArt acrylic paint using a mixture of Primary blue, Ultramarine blue and a touch of Black.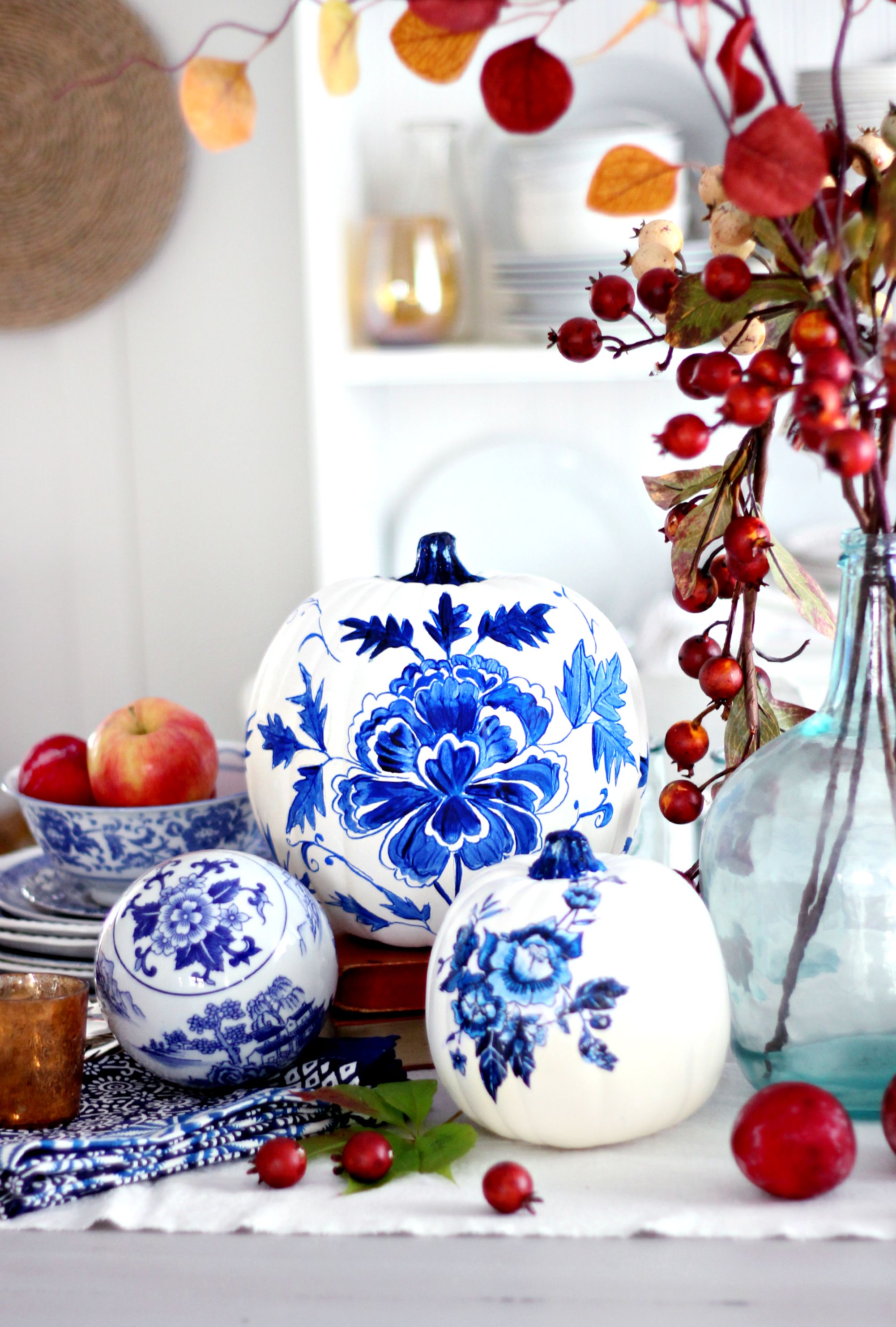 I love the way the pumpkin blends with the rest of the dishes and the contrast of the fall colors with the blue.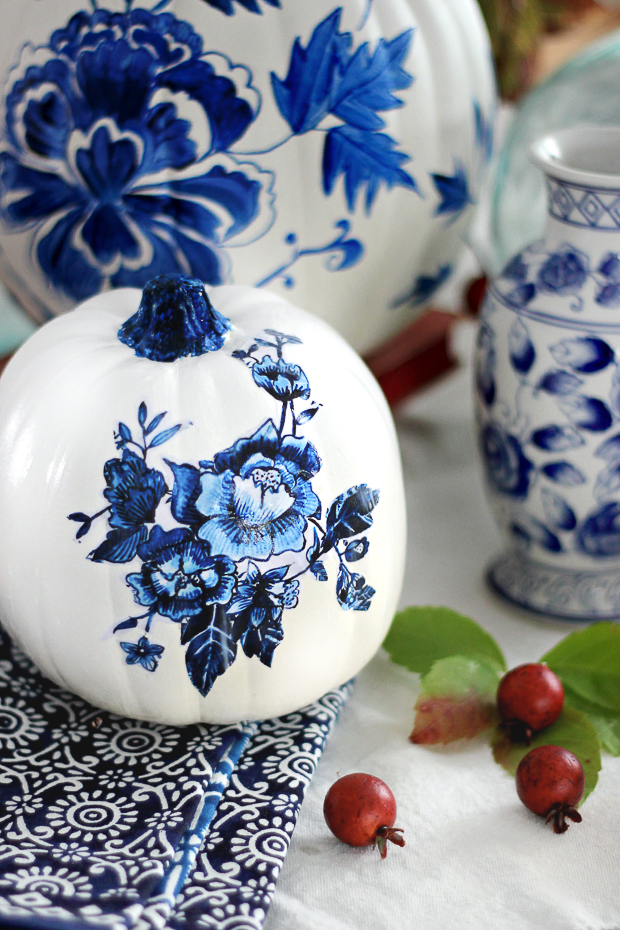 If you're not comfortable painting your own pumpkin, I painted another design for you to print, cut out and decoupage yourself.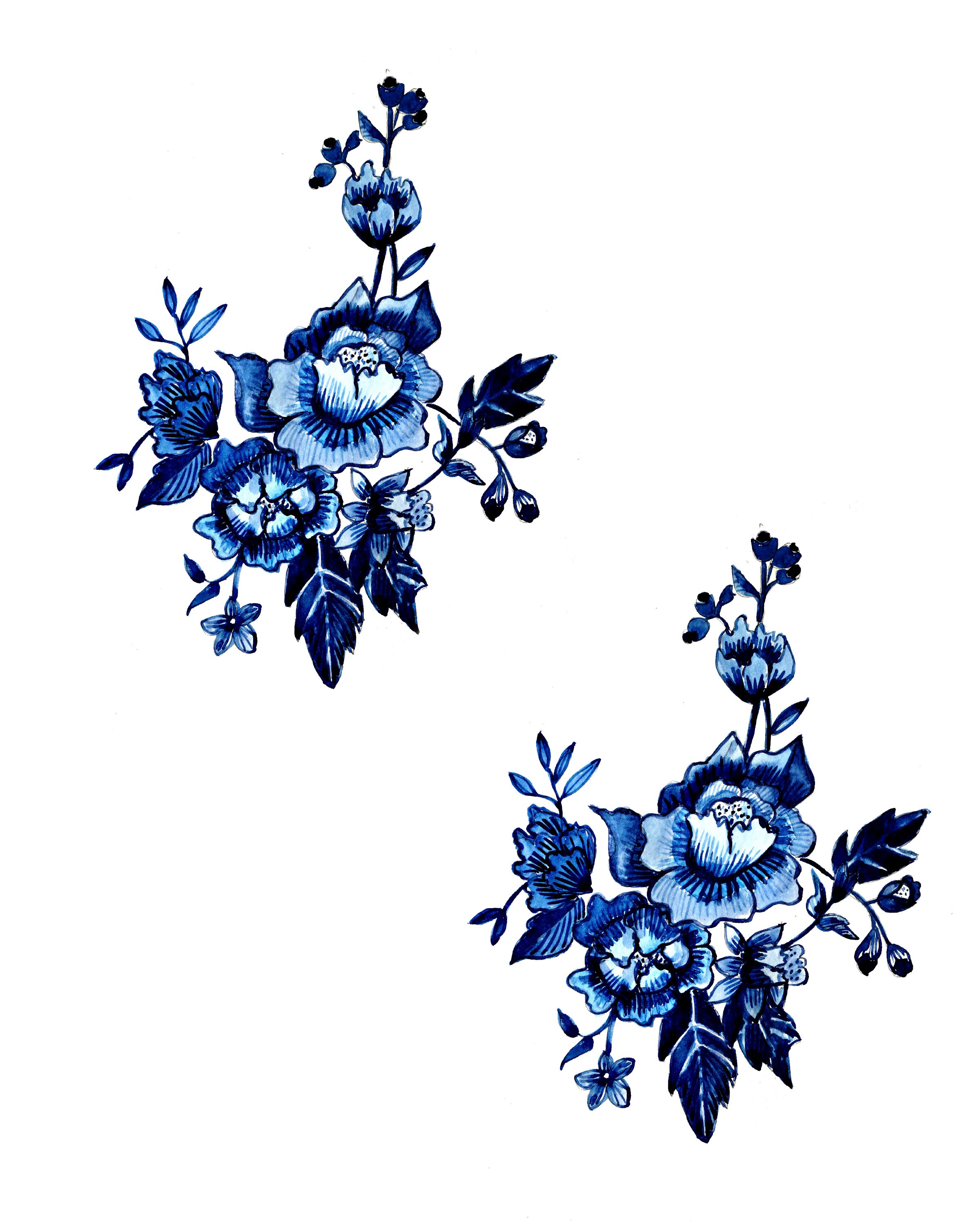 Simply right click on the file, save and print . Then cut out and use gloss ModPodge to decoupage onto pumpkin. This will print on a regular 8″ x 11″ sheet and is large enough to place on a 6.5″ pumpkin.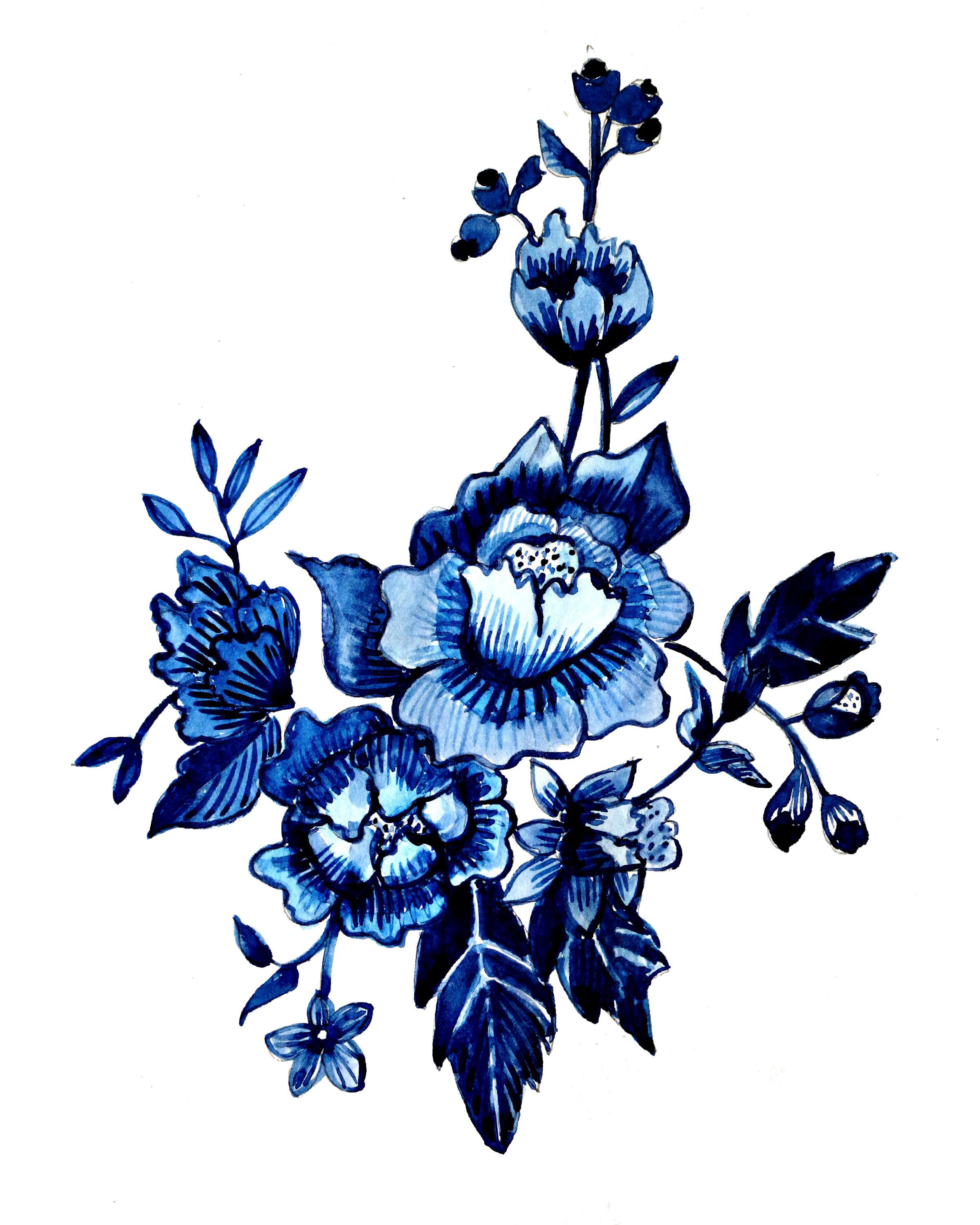 This one will also print on an 8″ x 11″ sheet, but is large enough to cover a 9″ pumpkin .
Michaels offers beautiful florals each season, which are complimented by this gorgeous brown cider jug I found during my recent store visit.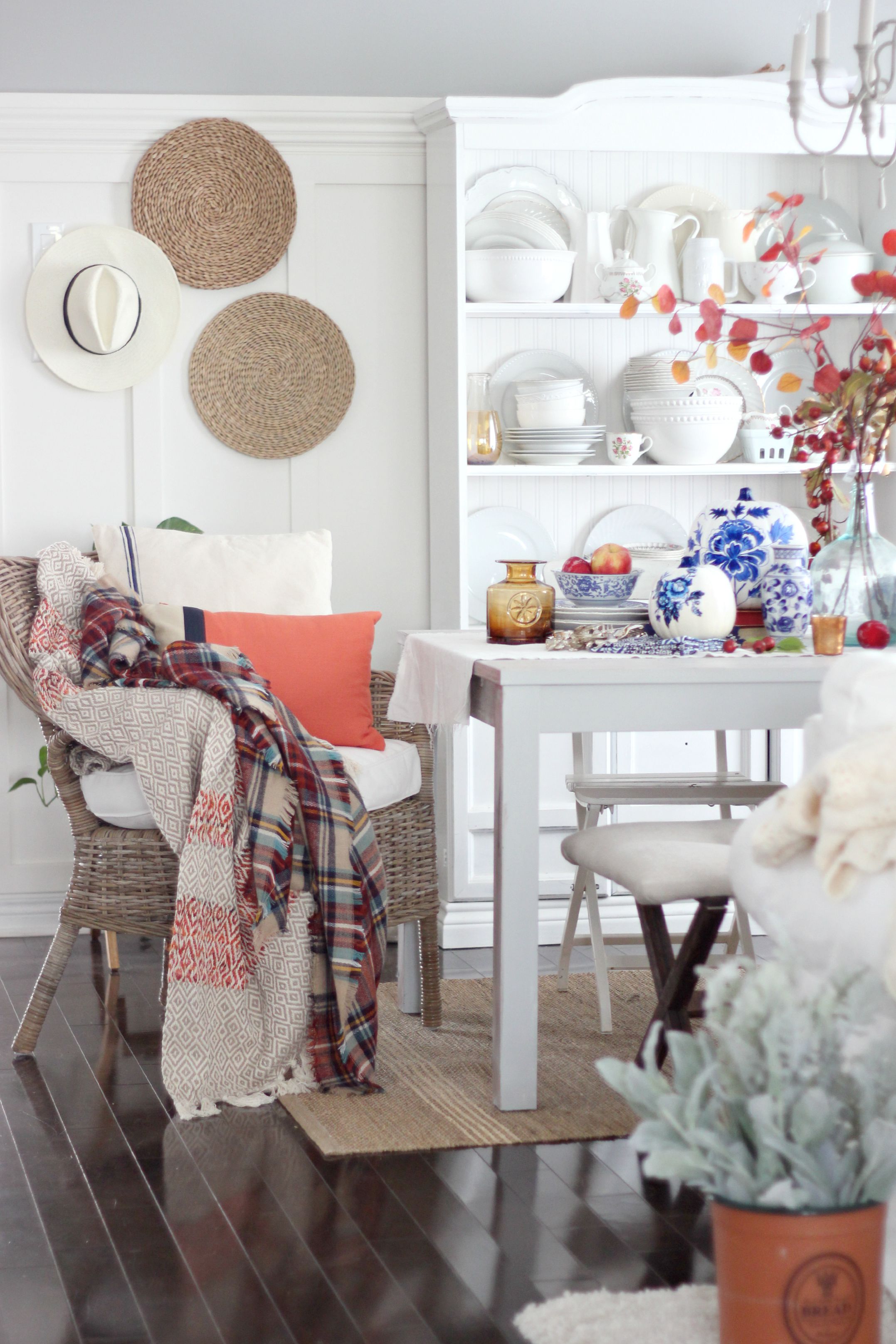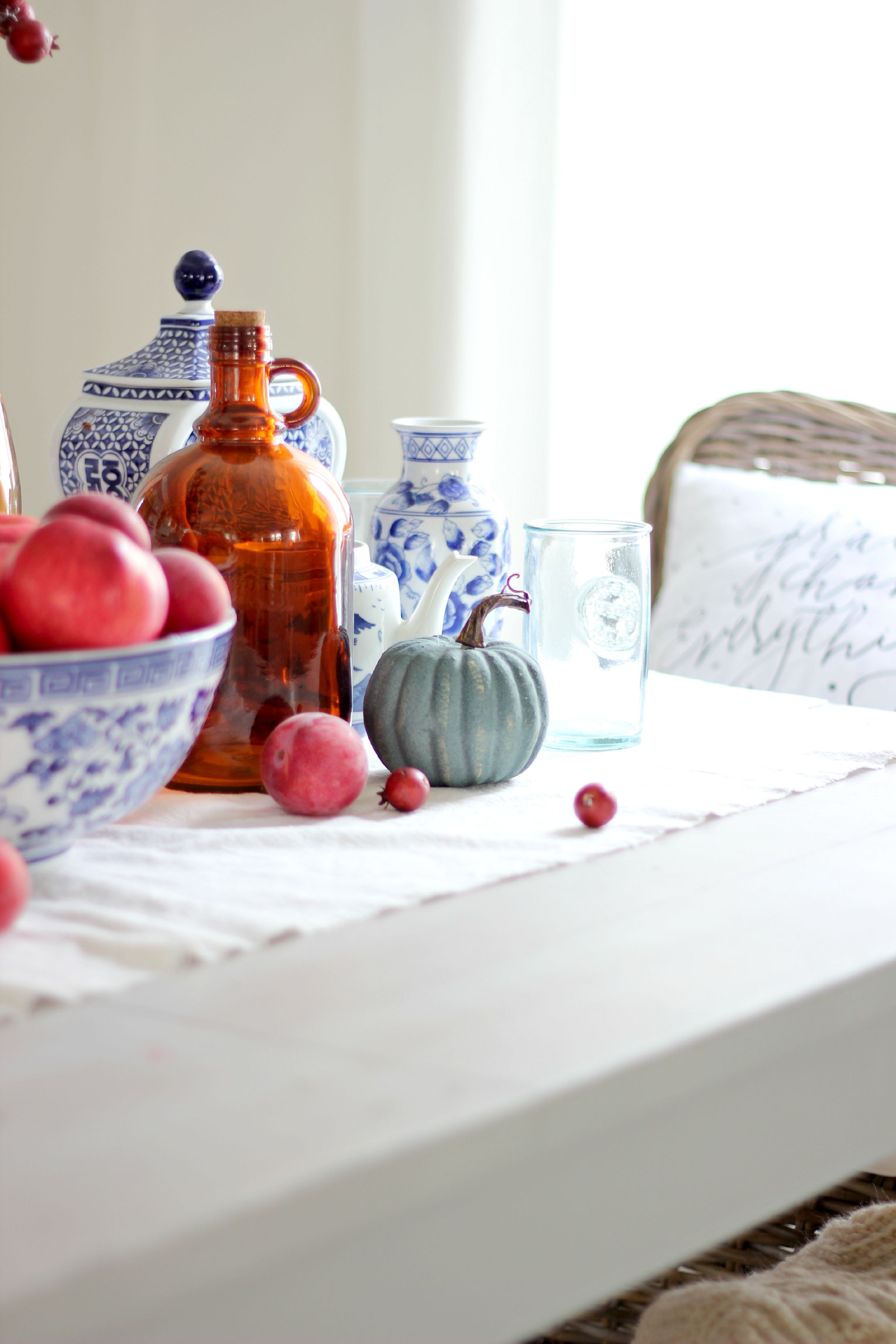 Here's a close up of the jug and that pretty little teal pumpkin.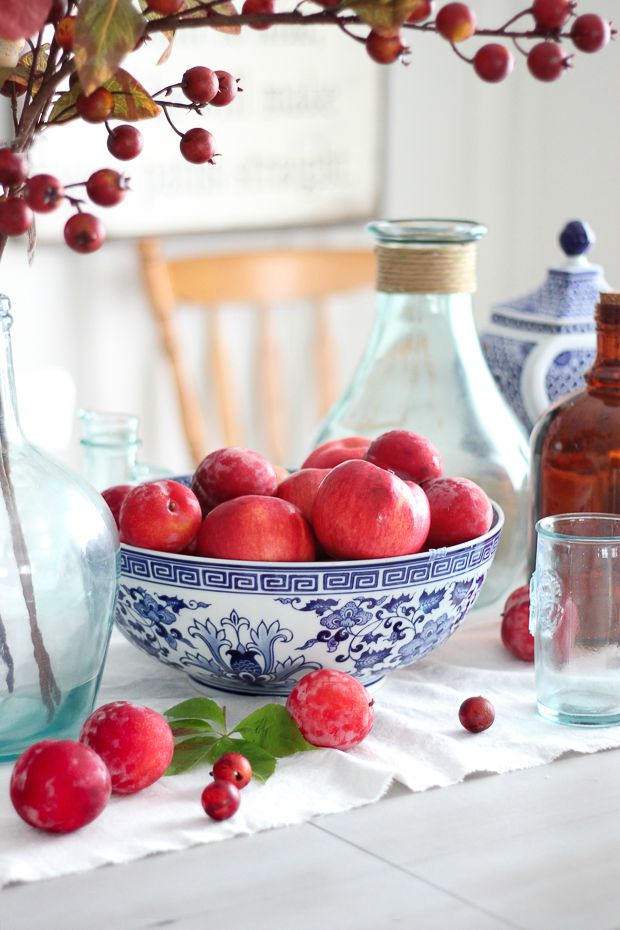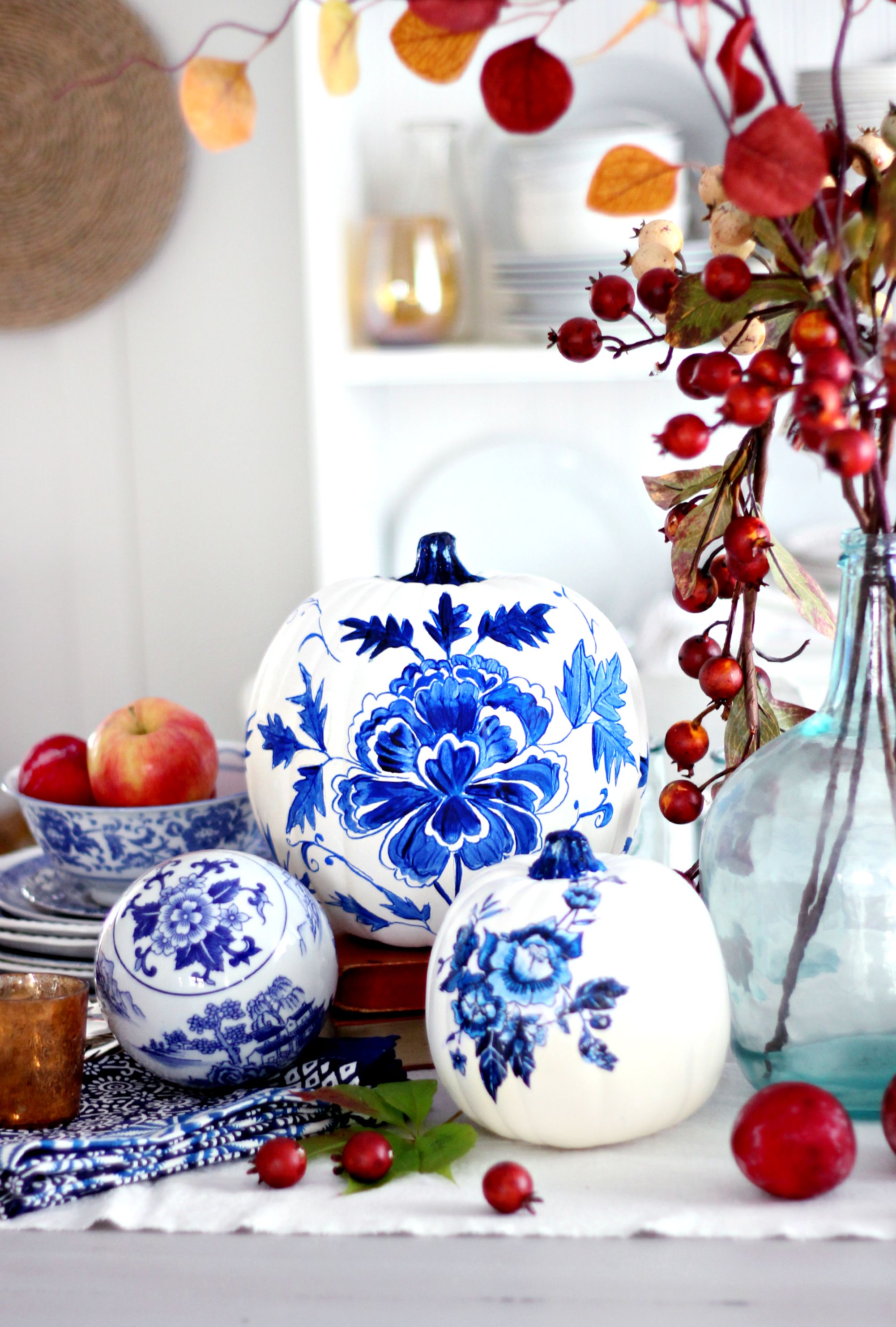 There you have it – my first Michaels Makers challenge complete!
I can't wait to dive in and experiment with traditional fall and see where it takes me. Sometimes it's good to step out of your comfort zone, don't you agree?
You can  check out all the other amazing projects below for more great fall inspiration.
Thank you so much for stopping by today.
much love,