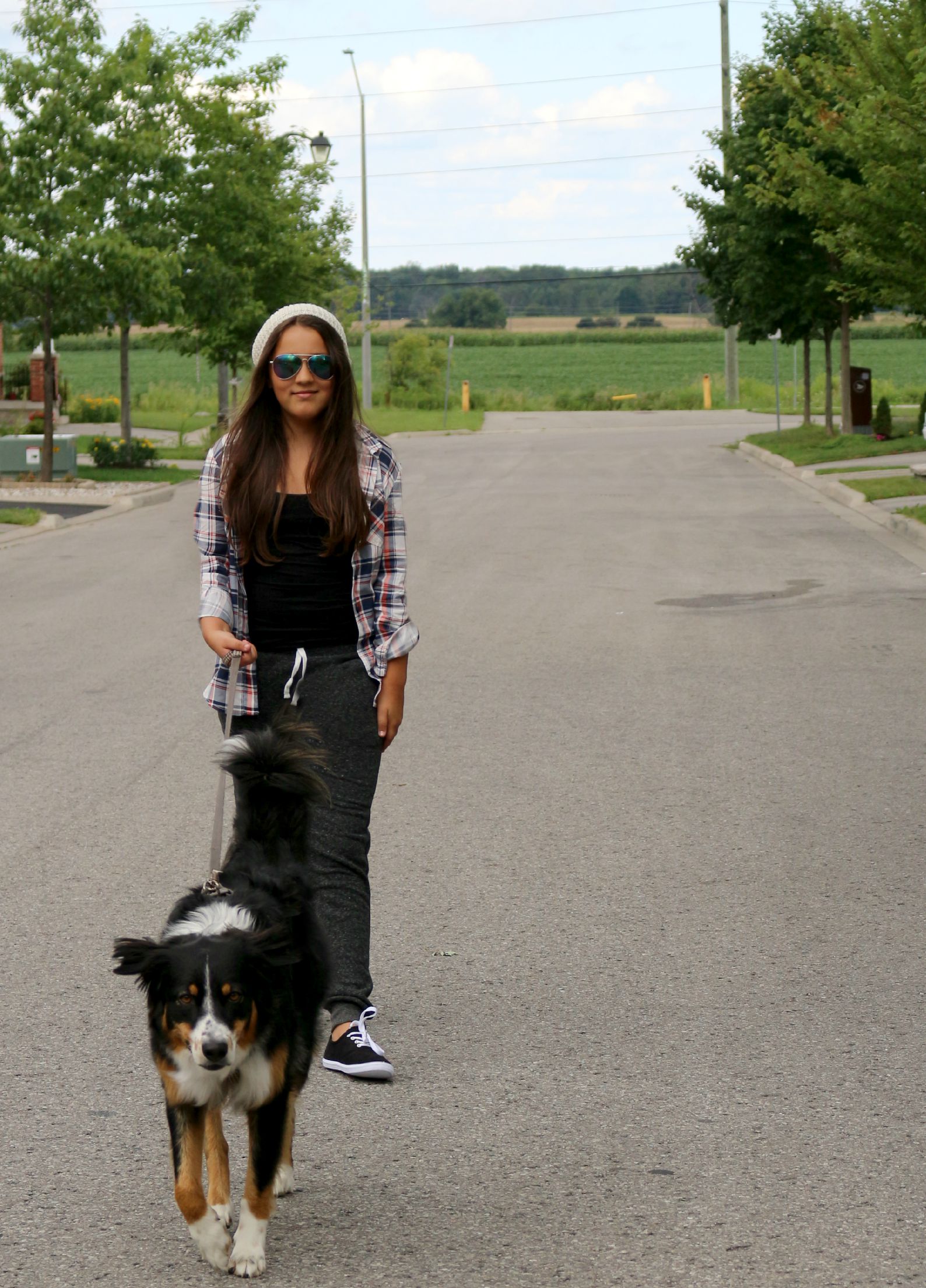 A couple of weeks ago, I shared various outfit ideas for your teen boys. This week, I wanted to share a similar idea with outfits put together for a tween girl. It was to be a no brainer – go to one of Marshalls many locations, pick out several cute little outfits for Bella to wear for back to school, take pictures of said cute outfits and done. But as parents, you're in a perpetual learning mode, adjusting to your child's ever-changing stages. Especially those of a tween girl. I am quickly learning that no matter how much influence I may think I have on our daughter, she is developing a personality of her very own. I'm often left realizing that though there are little bits of me in her, she is much braver than I ever was. Bolder than I could ever be and a million times more creative than I at her age. As I picked what I thought would be sweet outfits for her to wear, I realized that gone are the days where I could do that. I realized that pink and purple little dresses are a thing of the past. That giant bows and sweet little matching shoes are no longer part of our lives, replaced by beanies and high tops. No longer am I needed to tie her shoes or kiss her 'boo boos', or hold her hand as I walk her to school. You hear people tell you that children grow too fast and it sounds like a cliche. But as I see these photos of our little girl, I'm filled with nostalgia and I'm here to tell you, the cliche is true. So here are the outfits Bella picked out from Marshalls. Once I stopped picking things I thought she would like, we both thoroughly enjoyed the experience and because Marshalls has such a great variety and selection of not only designer clothes but also school bags and shoes, we didn't have to go anywhere else. She also picked up a very cute backpack which she was most excited about. As Marshalls has so many unique items, there's less likelihood for one of her friends to have the same backpack. Being unique is so important to her, which I truly admire.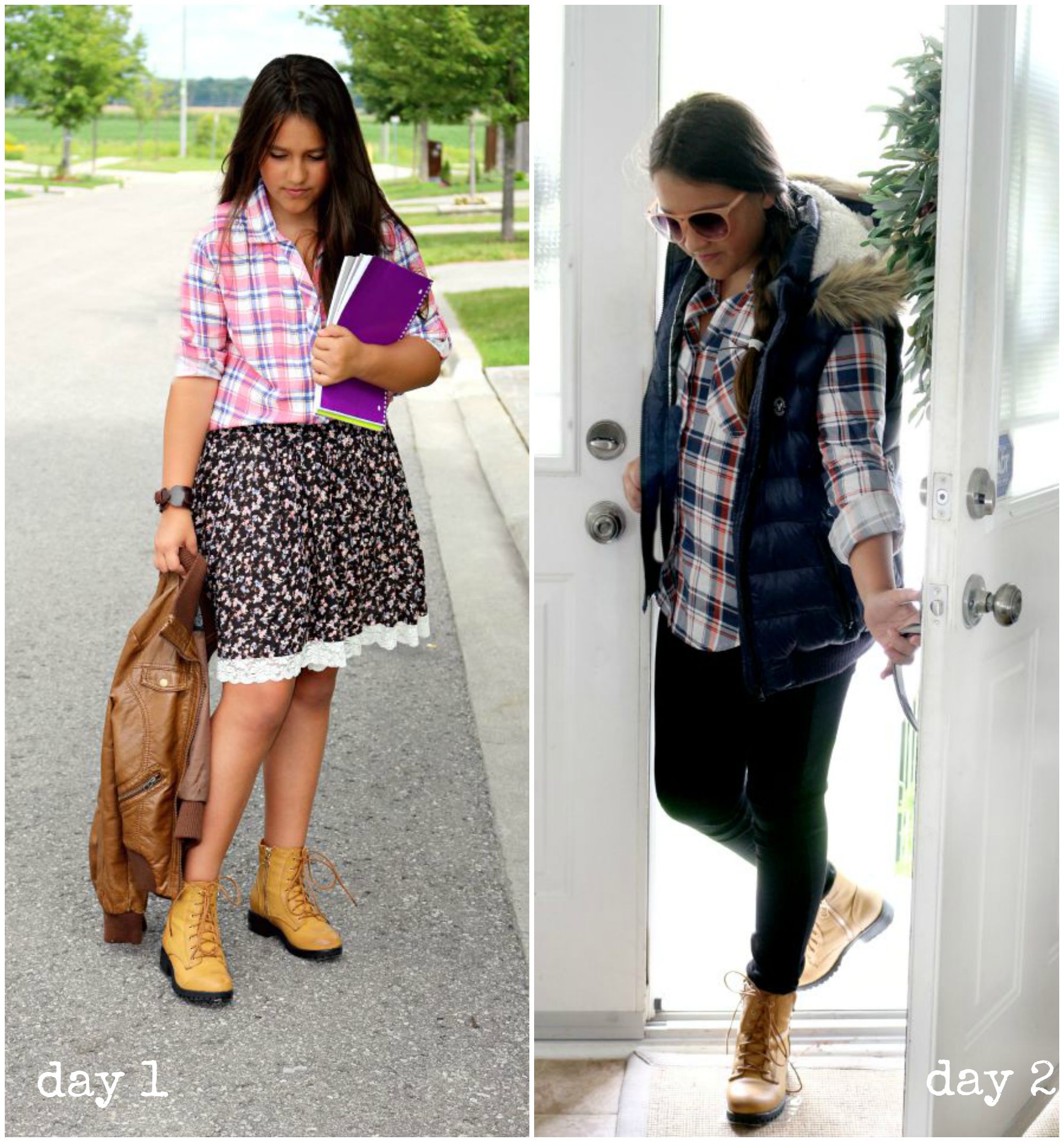 Day 1. The pretty floral skirt mixed with plaids. Who knew this girl could match patterns so well? Day 2. It's all about layers. Bella chose this beautiful down filled vest, that will not only be useful for the cooler days of fall but also in the Spring. Smart girl.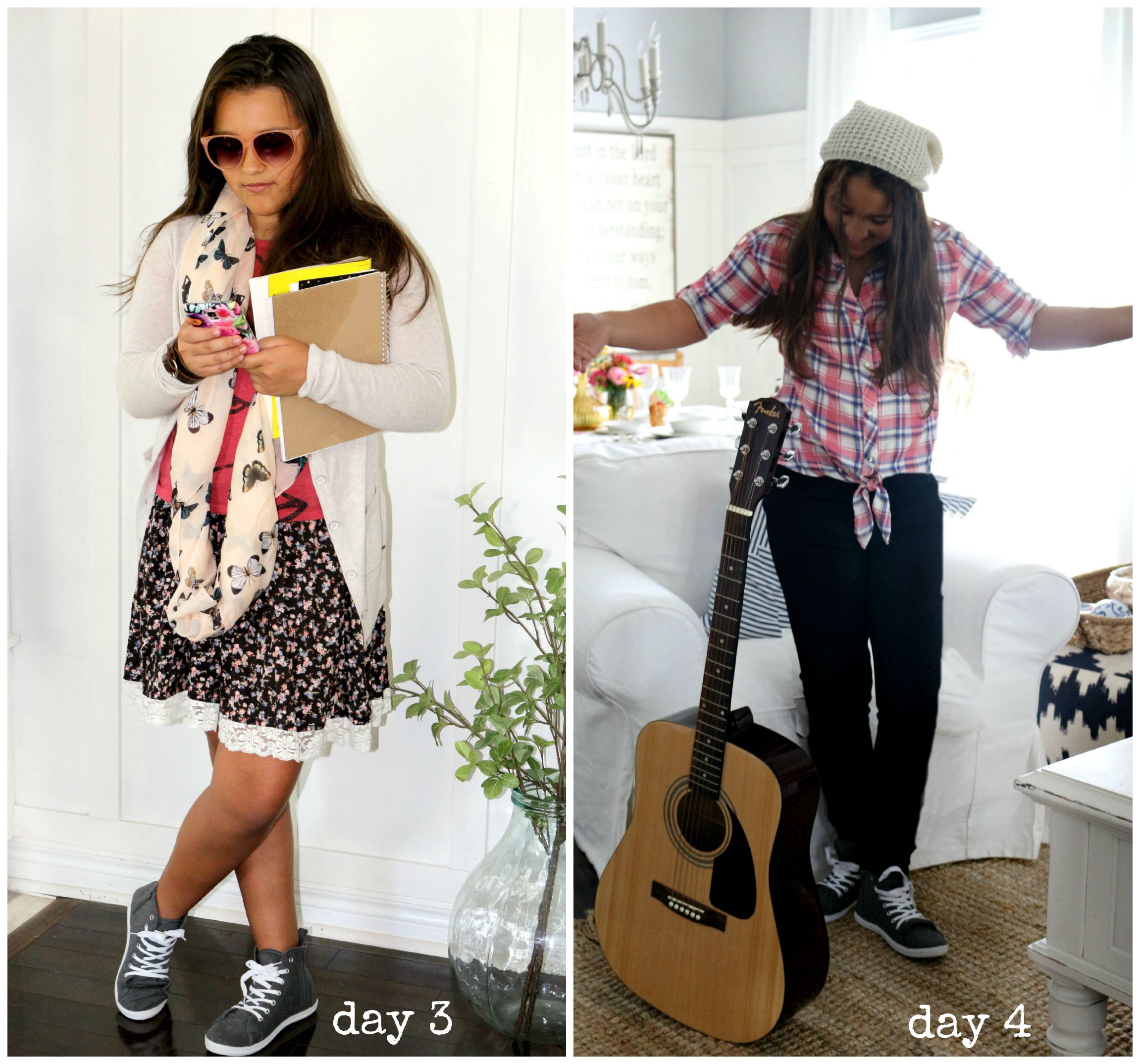 Day 3. Neutrals mixed in with a pop of color and of course, a pretty little scarf to accessorize. Day 4. She's feeling like a hipster in this relaxed outfit and a fun beanie.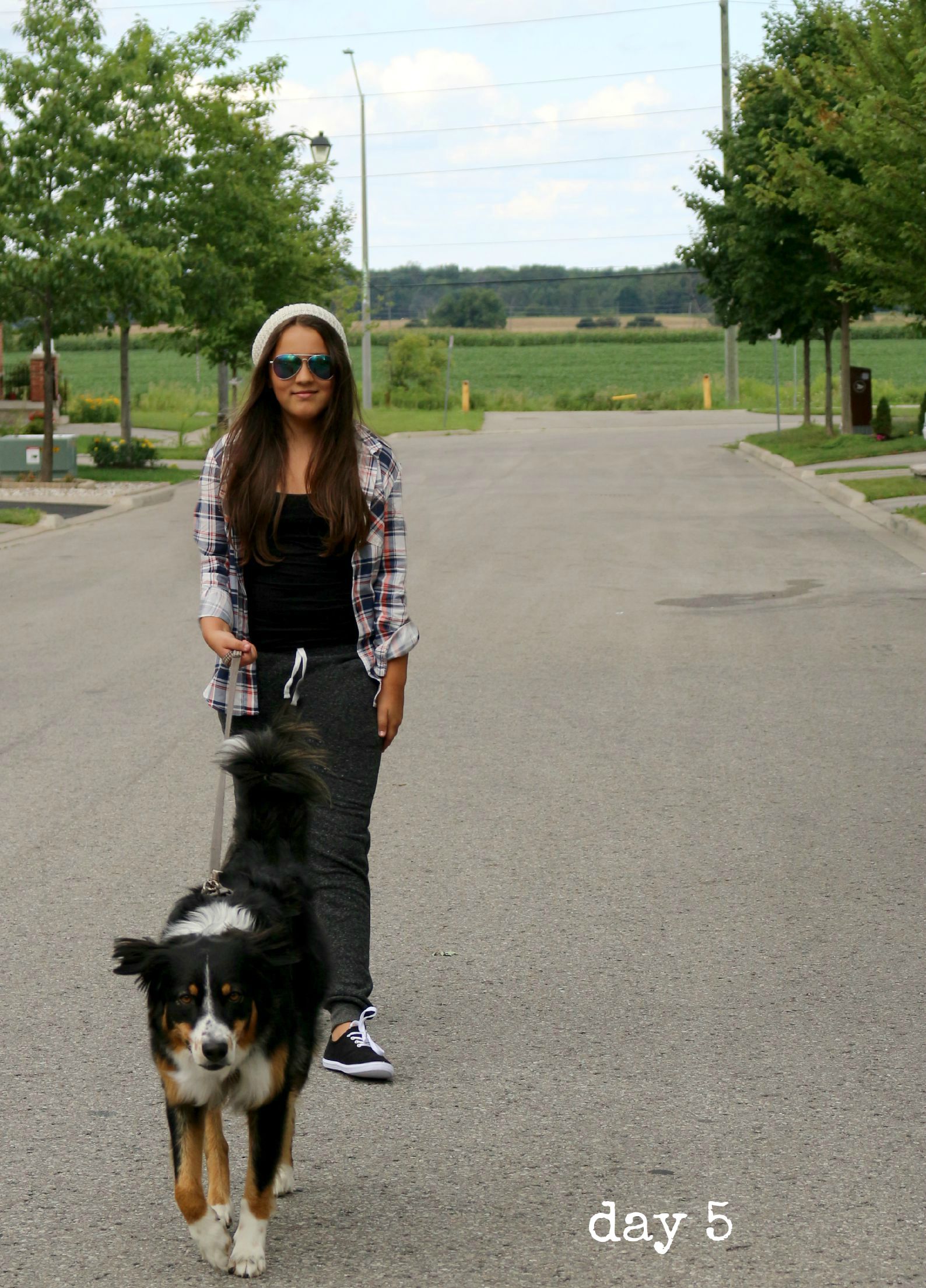 Day 5. Is all about comfort, but always style.
I keep looking at these photos and I can't believe our little girl has grown so much so quick. Feeling nostalgic inspired me to write her the following:
  Dear Bella,
As I see you grow into a young woman, there are so many things I want to say to you.
You are so very beautiful. You are the fruit of love between your daddy and me and the perfect mixture of our best features.
Oh how I wish you would continue to see yourself the way you see yourself now, not tainted by the standards of beauty of this world.
You are so wise to see beauty in yourself and in others, all while knowing that beauty comes from within.
Your voice brings joy to our hearts, so sing. Sing out loud because those talents you are too shy to share with others;
they are a gift, wrapped in a beautiful package just for you. Not to be hidden, but to be shared with others, but always in humility.
I admire your boldness, yet be cautious of other's feelings. Be kind my sweet girl, because when someone attacks you,
it takes more courage to be kind than to be angry. But don't confuse kindness with weakness because it's okay to say 'no' sometimes.
You will never be able to please everyone and that's okay. Listen to that little voice inside your heart;
the one that warns you to walk cautiously or to flea. More often than not, it's always right.
Know that even though you might not need us to hold your hand as you walk down the street anymore,
your daddy and I will always be here to give you a hand when you need it. Know that although you don't need us to read to you at night,
we will always be here to give you a word of advice. Though you no longer need us to teach you how to count, you can always count on daddy and I.
Love, Momma
Now for a chance to win a $100 Marshalls gift card, tell me what is your child's favorite style this school year? 
Entry Instructions:
No duplicate comments.
You may receive (2) total entries by selecting from the following entry methods:
1. Leave a comment in response to the sweepstakes prompt on this post
2. Tweet (public message) about this promotion; including exactly the following unique term in your tweet message: "#SweepstakesEntry"; and leave the URL to that tweet in a comment on this post
3. Blog about this promotion, including a disclosure that you are receiving a sweepstakes entry in exchange for writing the blog post, and leave the URL to that post in a comment on this post
4. For those with no Twitter or blog, read the official rules to learn about an alternate form of entry.
This giveaway is open to legal residents of Canada (other than Quebec) who are eighteen (18) years of age or older and located in Canada (other than Quebec) at the time of entry are eligible to enter the Sweepstakes. Winners will be selected via random draw, and will be notified by e-mail. The notification email will come directly from BlogHer via the sweeps@blogher email address. You will have 2 business days to respond; otherwise a new winner will be selected.
The Official Rules are available here.
This sweepstakes runs from 8/31/2015 – 9/6/2015
Be sure to visit Marshalls brand page on BlogHer.com where you can read other bloggers' posts!