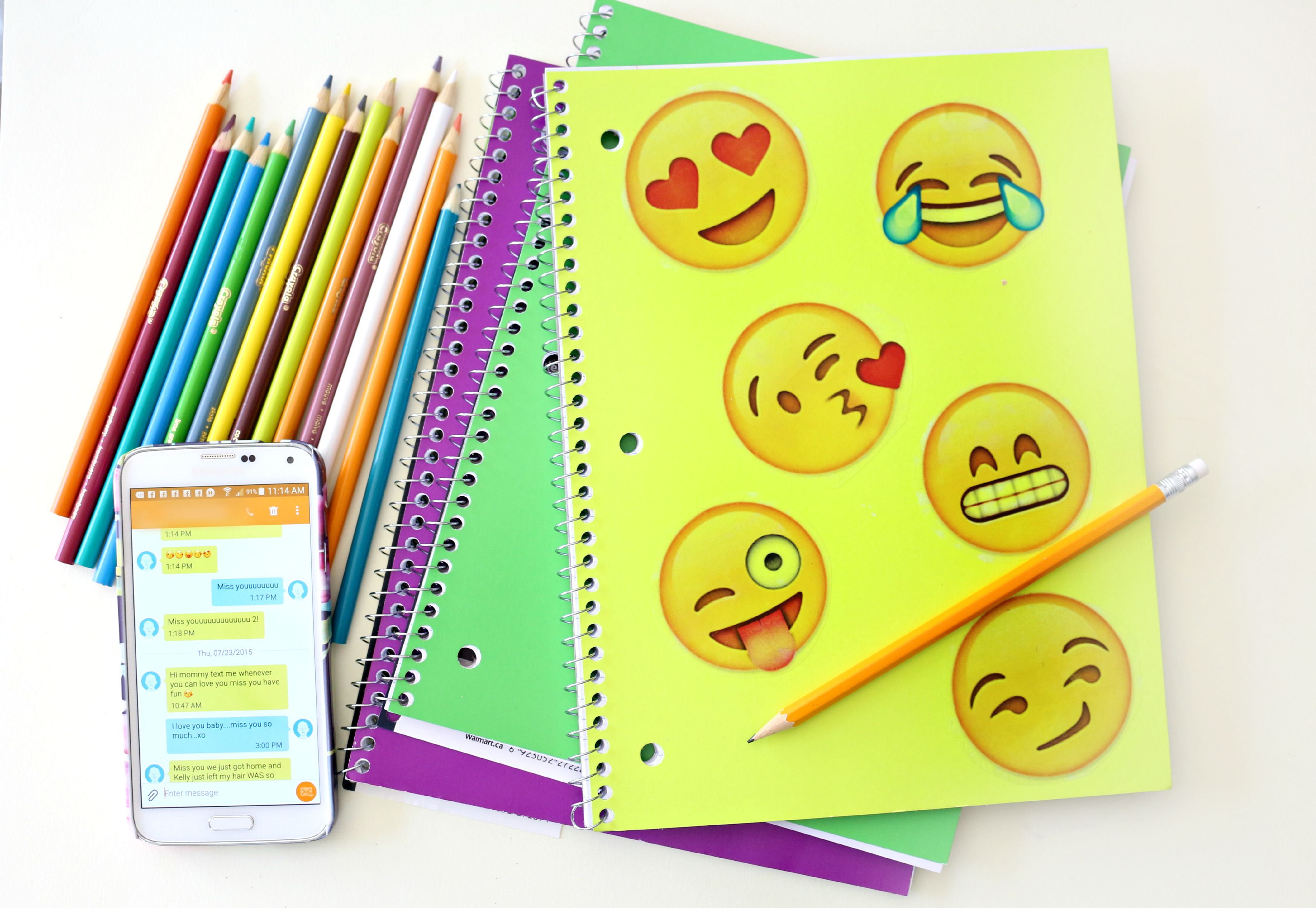 It's official – the word 'emoji' has been added to the Oxford dictionary.
Definition of emoji in English:
noun
(plural

same

or

emojis

)
A small  digital  image or icon used to express an idea or emotion in electronic communication:emoji liven up your text messages with tiny smiley faces.
It's no wonder that when my daughter and I communicate over text, her messages are often filled with these fun little characters. I will reluctantly admit that I tend to use these crazy little yellow heads to communicate my various emotions and Bella happens to love them, so I thought it would be fun to make some emoji inspired notebooks for her – just in time for school – using the fun image transfer method I learned during my Michaels Summit with Creativebug.
Materials:
Packaging tape (I used THIS one as I found it easy to use and I like that it's wide)
Notebooks
Craft stick
Wax paper
Bowl
Water
Glue
Laser printer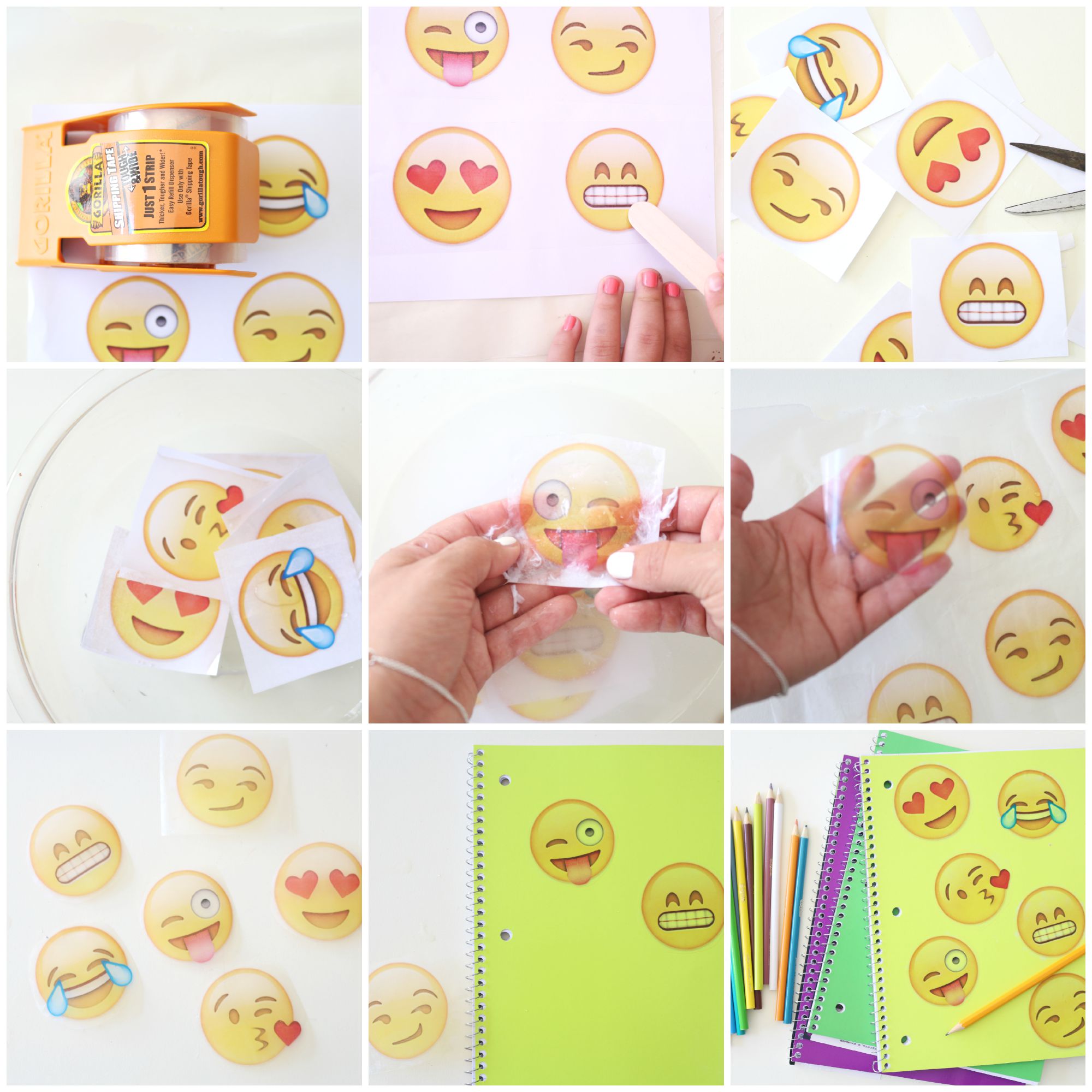 Directions:
1. Find your favourite free emoji images online (Here is a complete collection and Here are some great instructions on how to download).
2. Print from a laser printer (note: inkjet printouts will not work as they are not heat based toner).
3. Place printout on wax paper. Take a strip of packing tape and place it over the images you want to transfer.
4. With a craft stick, press down firmly over the tape, making sure you remove any air bubbles.
5. Place tape in warm water for two-to-three minutes.
6. Use your fingers to rub the paper away from the tape. It will peel off, leaving the ink print onto the tape.
7. Cut individual emojis from tape and allow to dry (you stick them back onto wax paper when not being used).
8. Stick them onto notebook, books or journal.
Note: most times, the tape will retain its stickiness, but in some cases, you might require a little extra glue or adhesive spray.
This is such a fun and easy way to add a little personal touch to your kiddies' book, notebooks or journals. You can also use this transfer method by placing tape over magazines or newspapers. The possibilities are endless.
I hope you enjoyed this, and don't forget to check out the rest of the creative back to school projects.
Clockwise, they are:
First Day of School Photo Prop from Fynes Designs
DIY Emoji Notebook from Craftberry Bush
Preschool Art Smock from The DIY Mommy
Back To School Minion Treat Bucket +Free Printable Tag from Echoes of Laughter
Kid Craft: Flower Pencil Bouquet from Suburble