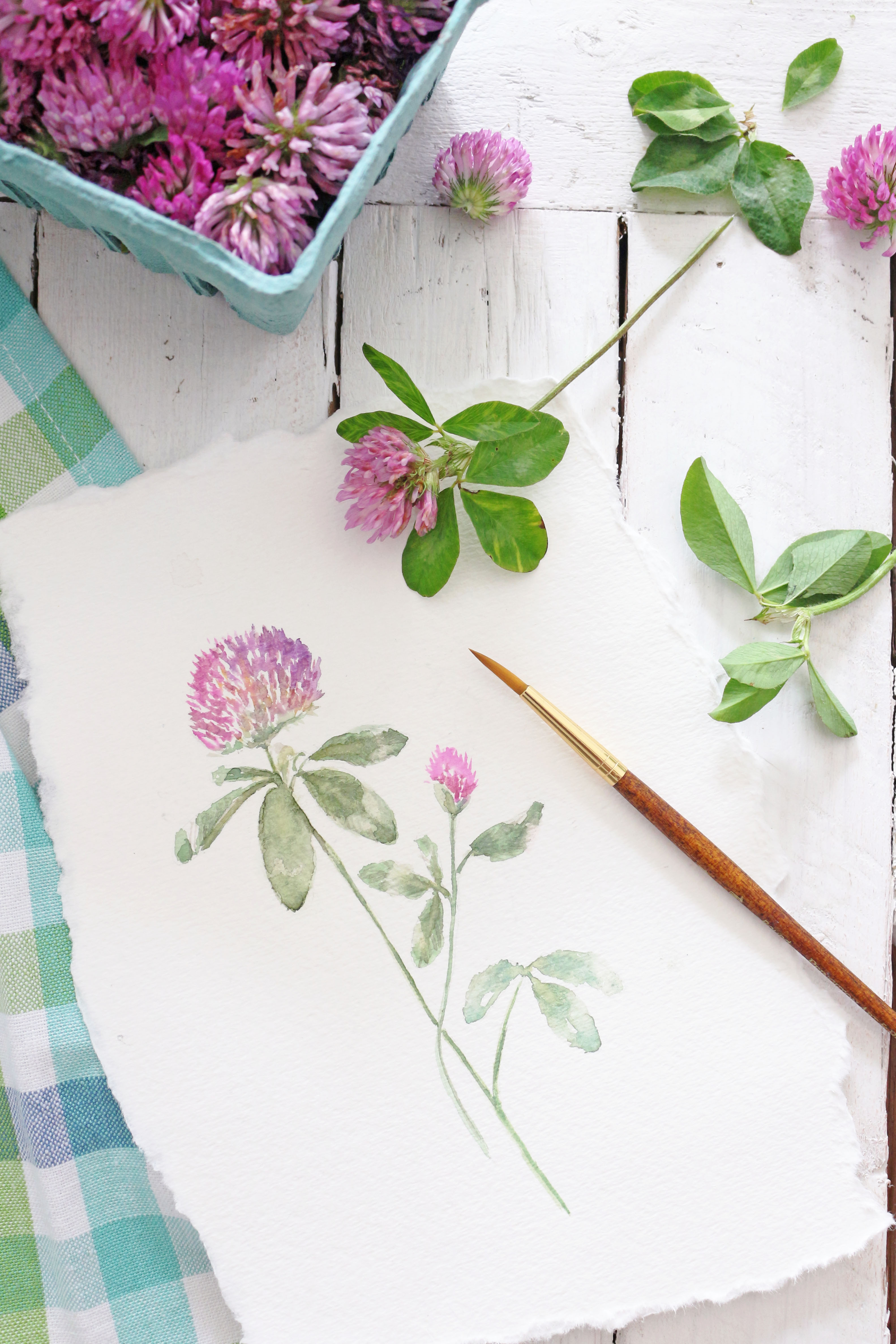 It's early Monday morning and the golden rays of sunshine are streaming through our windows. I can hear the playful sound of the birds as the warm breeze makes the curtains gently sway back and forth. We're a taking a little trip to our local zoo today and though I have many things to do, they will all have to wait. Because summer is here.
Every morning as the day gets on its way, I take our dog for long walks. And as I look up to the sky and beyond the horizon, I find myself in awe at  God's beautiful creation. But you know what? my appreciation doesn't happen all the time because there are days when my focus is on my to do list. And though I'm walking, my mind is running .Running through all the things that need to get done for today, for tomorrow, for next week.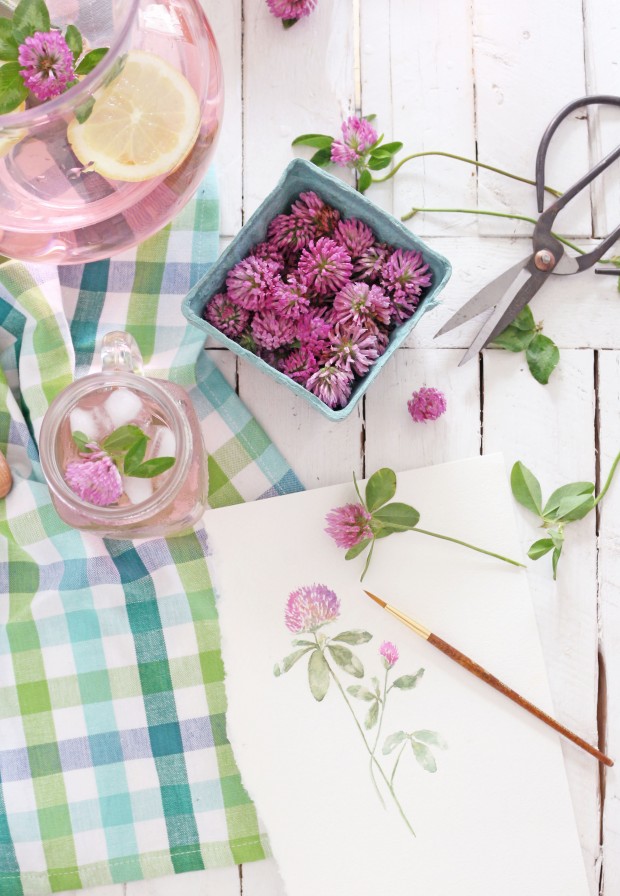 I have walked by these clover  filled fields hundreds of times and have taken for granted their intricate beauty, dismissing them as weeds not realizing that these beautiful little 'weedy' flowers are like little love notes left for us along our paths. Little reminders from above, telling us that He is always near.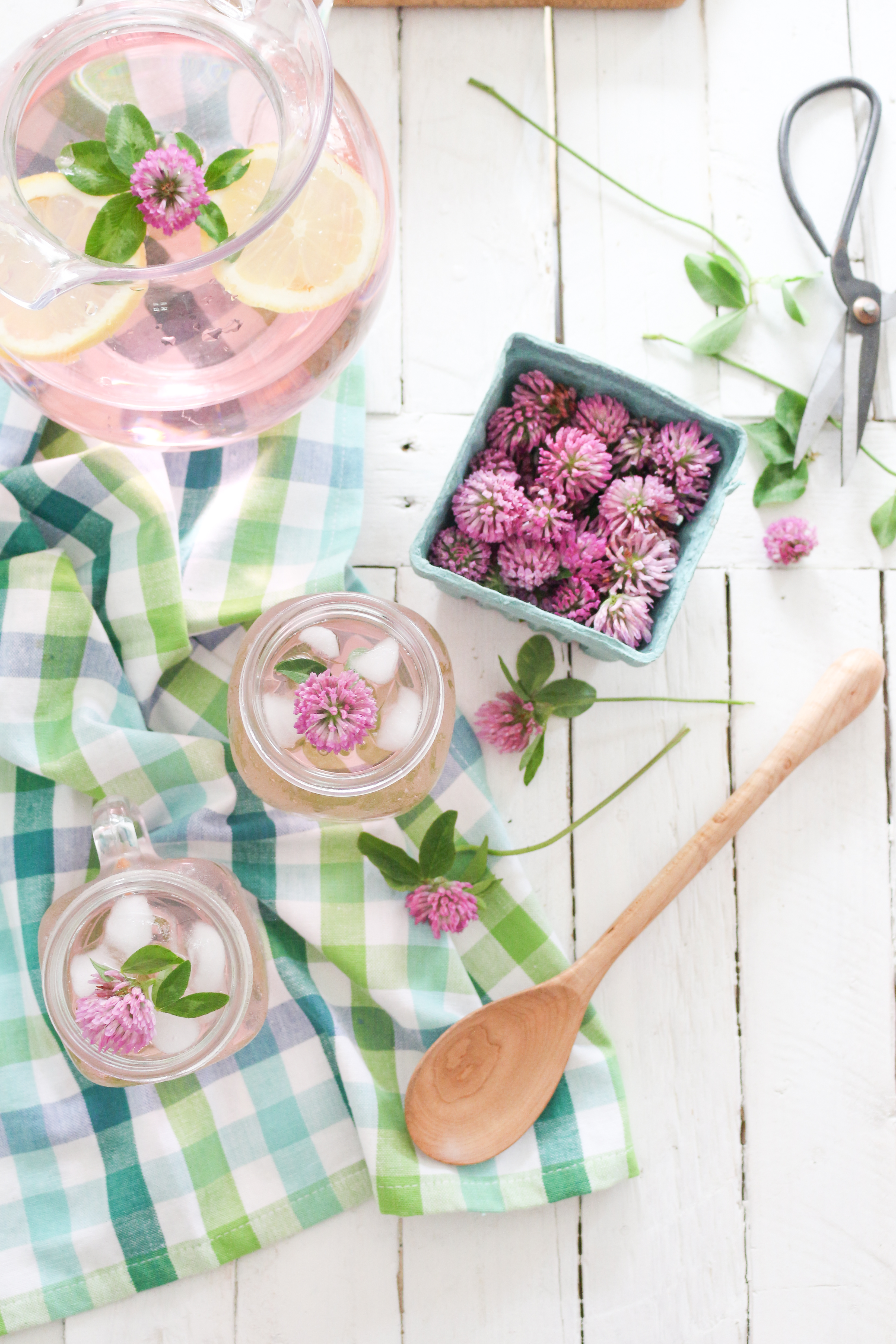 Something else I was oblivious to was that red clover is edible. But it makes sense since it's in the pastures and lots of animals eat it.
It's used as a medicinal herb but you can also make jelly, tea, lemonade and even bake it into a delicious buttermilk soda bread.
Just make sure you do a little research prior and preferably use clover that has been specially harvested for safe human consumption.
I hope you take the time today to discover those little love notes left for you from above.
Have a beautiful day,
much love,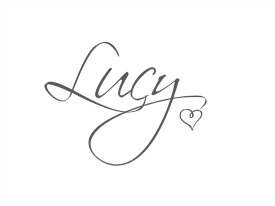 NOTE: Please note that the clover used on this post was used as a garnish only inspired by this recipe HERE.