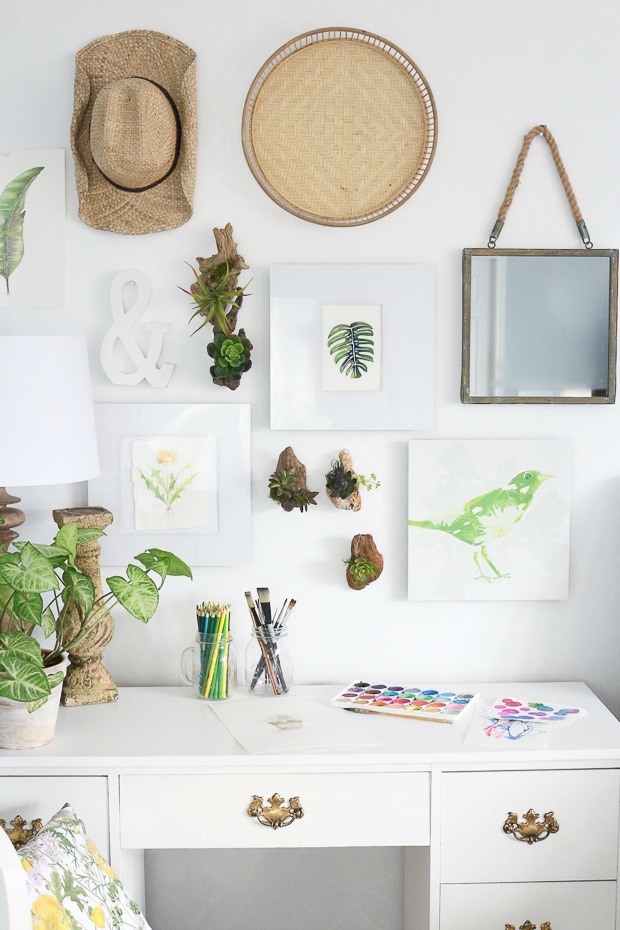 I tend to get bored with things fairly quickly and need to constantly change my surroundings. Last month while hubby was travelling on business, I had every intention of planking this wall, but as I'm sure you can relate, there are usually more projects than there is time. So a long to-do list, coupled with a small fear of the saw and my inability to do straight/leveled/even, meant this wall had been sitting bare longer than I would have like.
So when I learned of these  new Command Decor Damage Free Wall Tiles, I immediately knew that both me and hubby would be happy. Not only do they have over 30+ designs to choose from, but they can be changed in no time and without damage to the walls.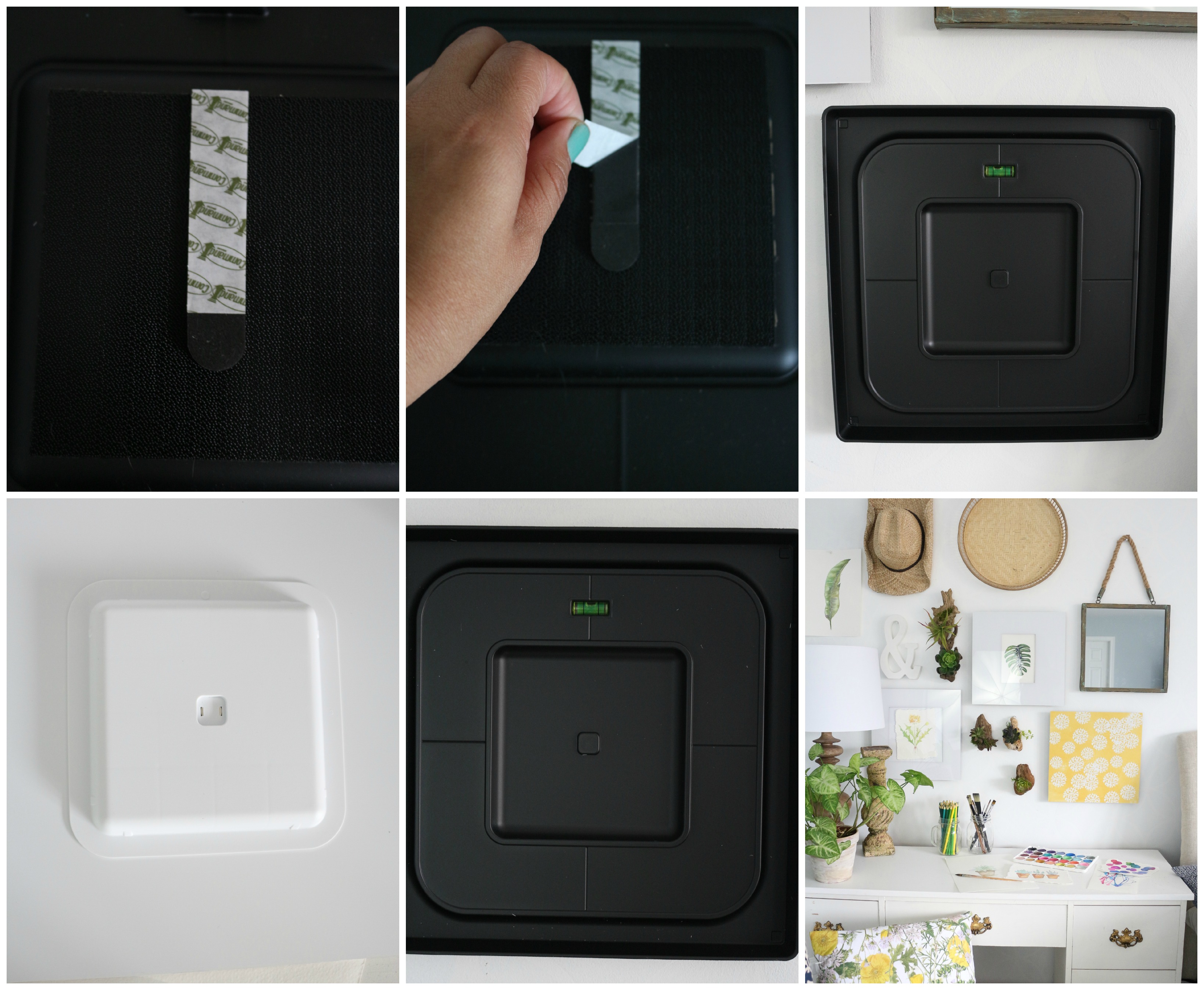 I believe these tiles
were made particularly for me. I know you may not believe me, but hear me out.
1. They  are so easy to change around (addressing my tendency of getting bored easily)
2. I don't need to hammer nails into the wall (hubby hates when I put holes in the wall)
3. They have a built in level (I did say I can't do straight, right?)
See what I mean? Okay, so they may not have been made specifically for me, but they sure thought of everything.
Let me show you quickly how easy they are to assemble. You simply snap the command strip on the back of the tile, then peel it off. Decide where you want the tile to be placed and use the built-in level to ensure it's straight. Press firmly to the wall and attach the art tile to the base. That's it!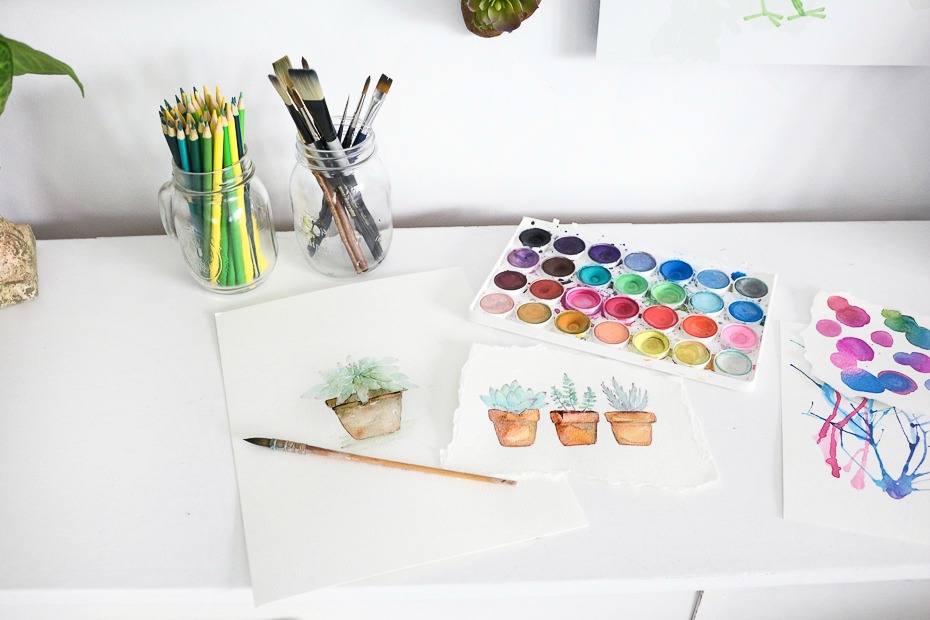 If you are a regular reader, you know I love to create through art and particularly through watercolor. It's a passion of mine which I like to nurture whenever I get a chance. It also means that like a little kid, I have tons and tons of pictures that either sit in a folder or drawer.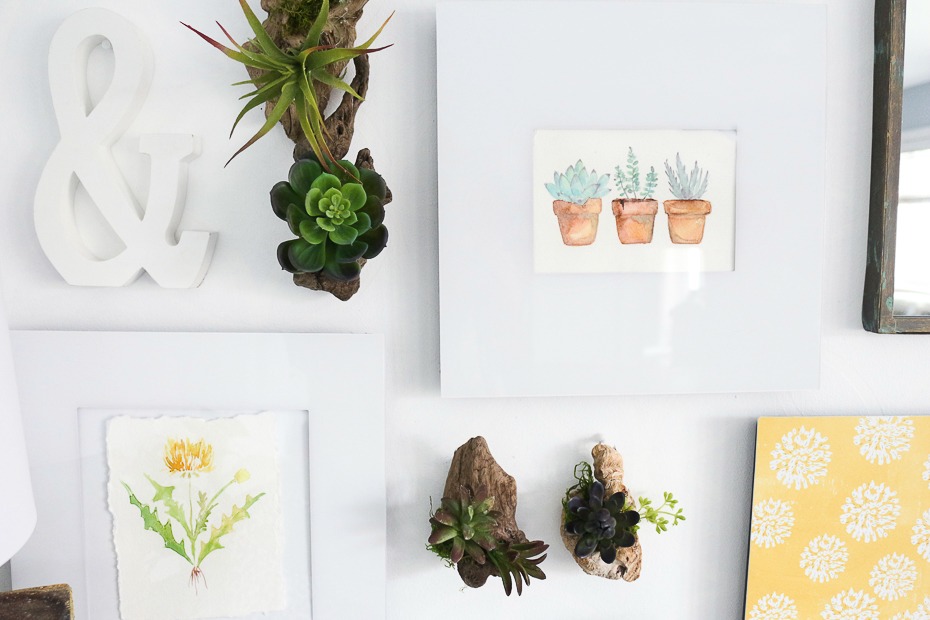 I love how easy it is to change my art in these frames, by simply removing the tile, lift the sturdy clear plastic and replace my art work.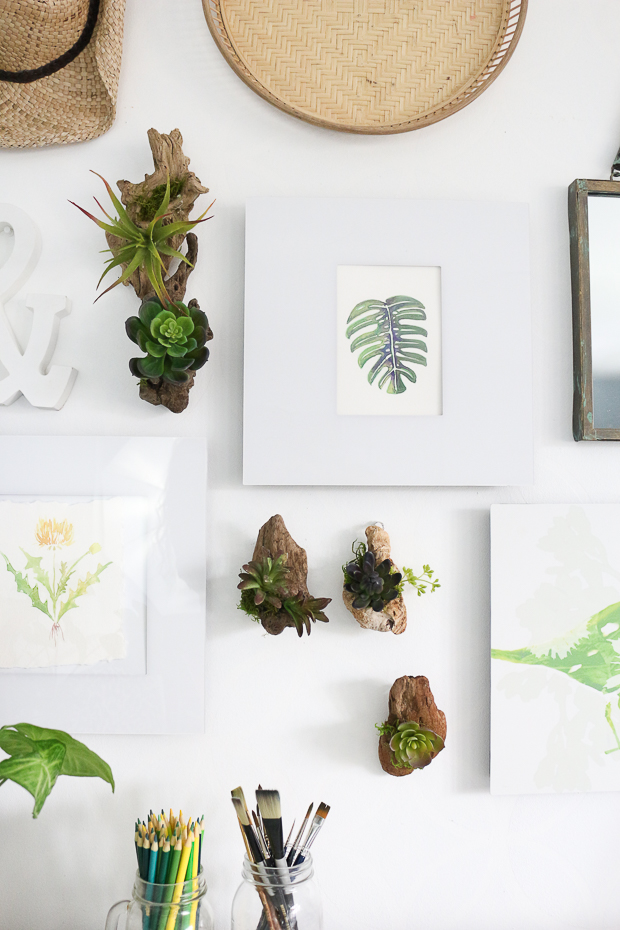 When arranging a gallery wall, it's important to add interest with texture and so I made these adorable driftwood succulent planters; I'll share how easy it was to make them next week.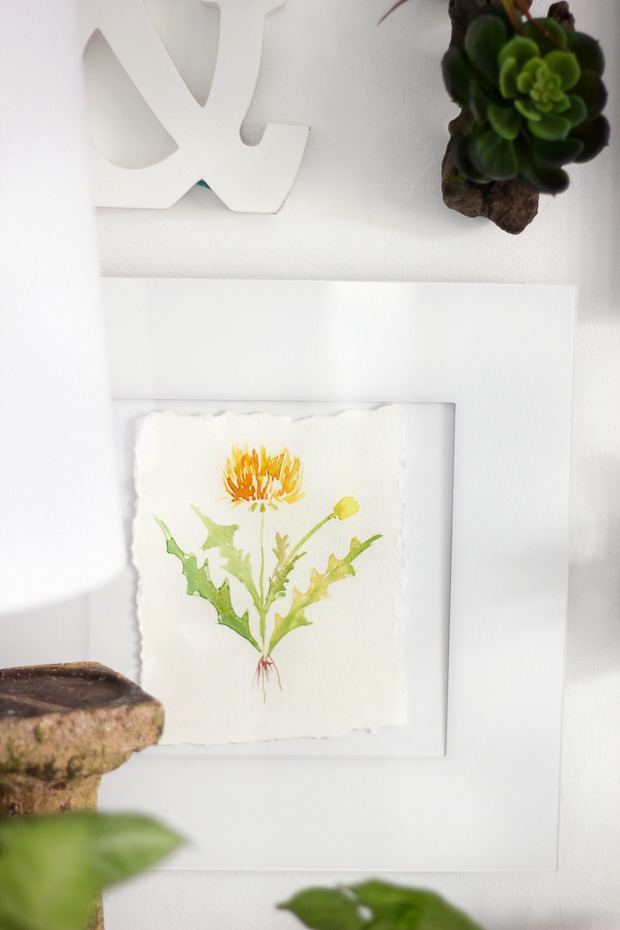 I also painted this sweet little dandelion the other day, which you can download and print by going HERE.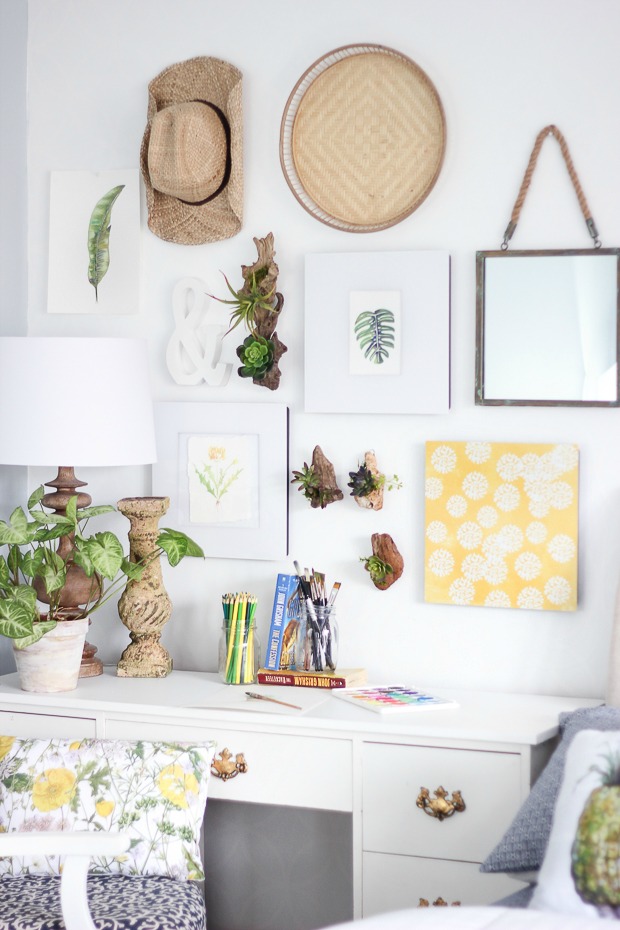 I of course painted it to coordinate with this pretty dandelion
 tile.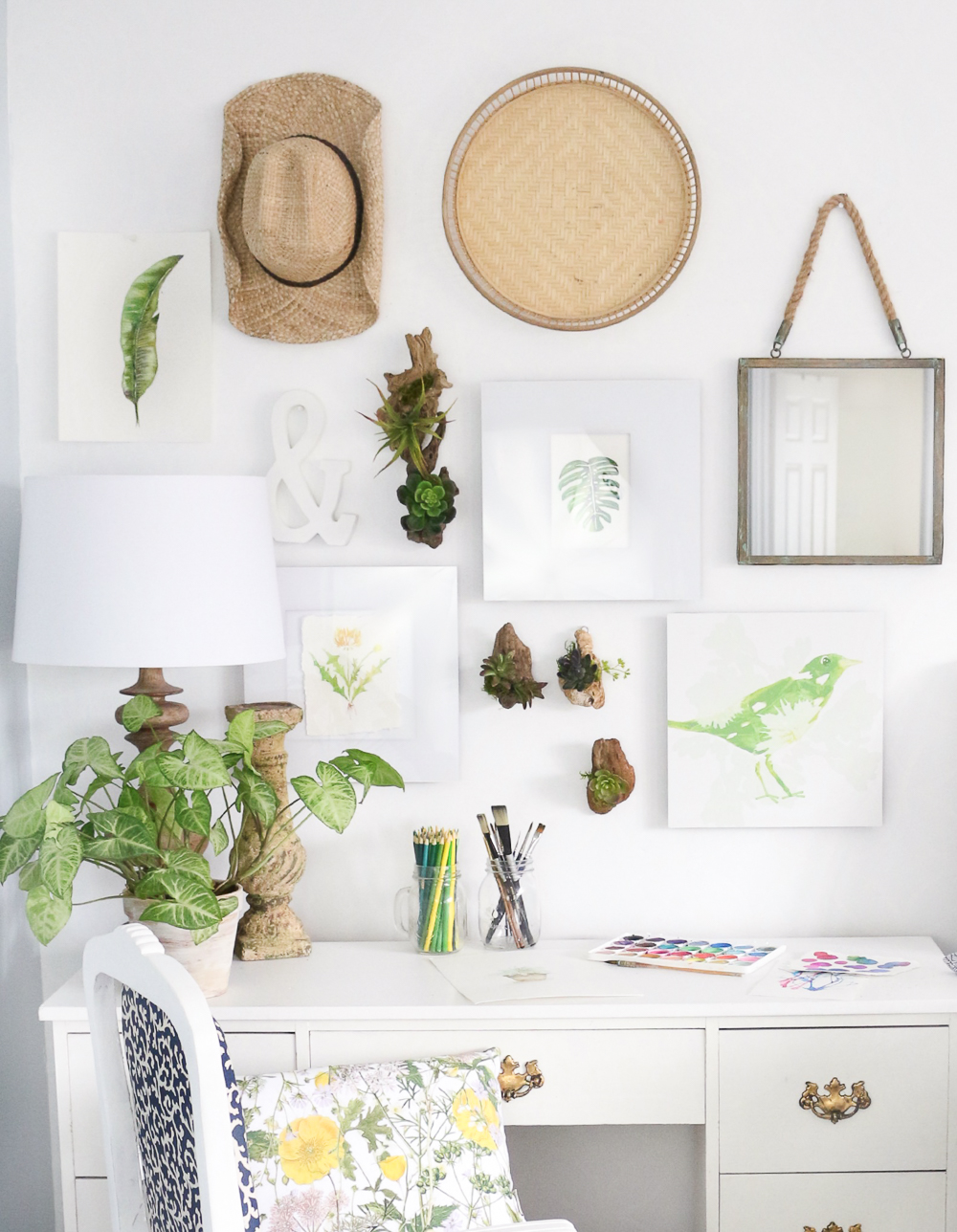 But it also looks great with the little birdie
. The tiles are available exclusively online at  Amazon and I have my eyes set on the blue
 collection next. Can you tell I'm going to have fun changing this wall around?
Thank you so much for visiting today. I hope you have a beautiful day.
much love,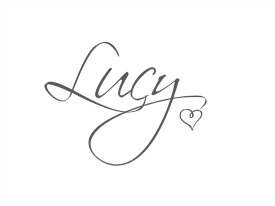 Disclosure: I am proud to be a 3M-sponsored blogger, which enables me the opportunity to evaluate 3M products. The views and opinions expressed are my own and additional products used in the project were selected by me.