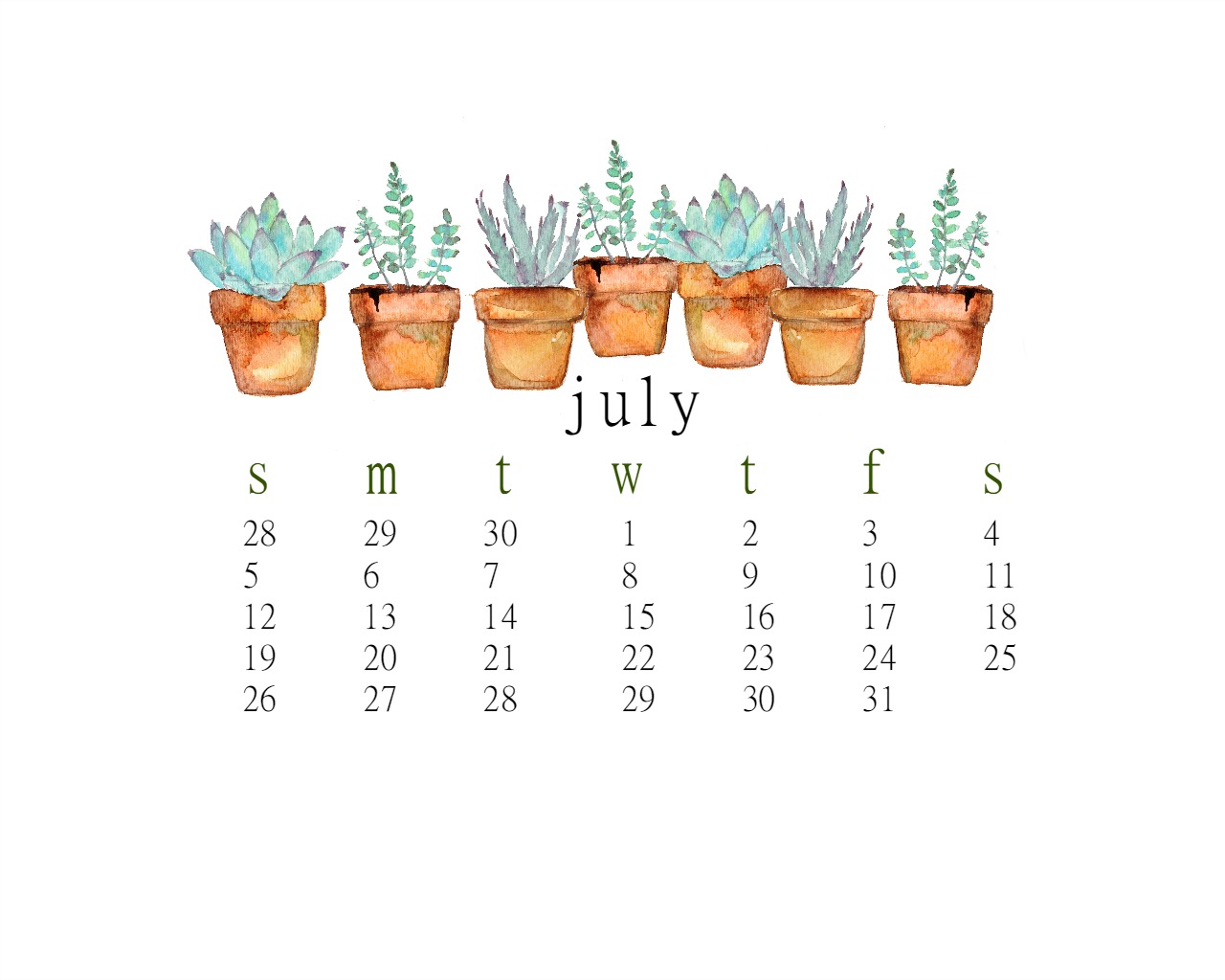 Hello friends! Can you believe it's July already?
For this month, I have been expired by pretty gardens and easy to take care succulents.
I hope you like it. Please go HERE to download.
There are various sizes to fit your screen and your phone, so make sure you take a look at the file name which will tell you the size of the file.
Thank you so much for being here and see you later on tonight at The Inspiration Gallery.
much love,