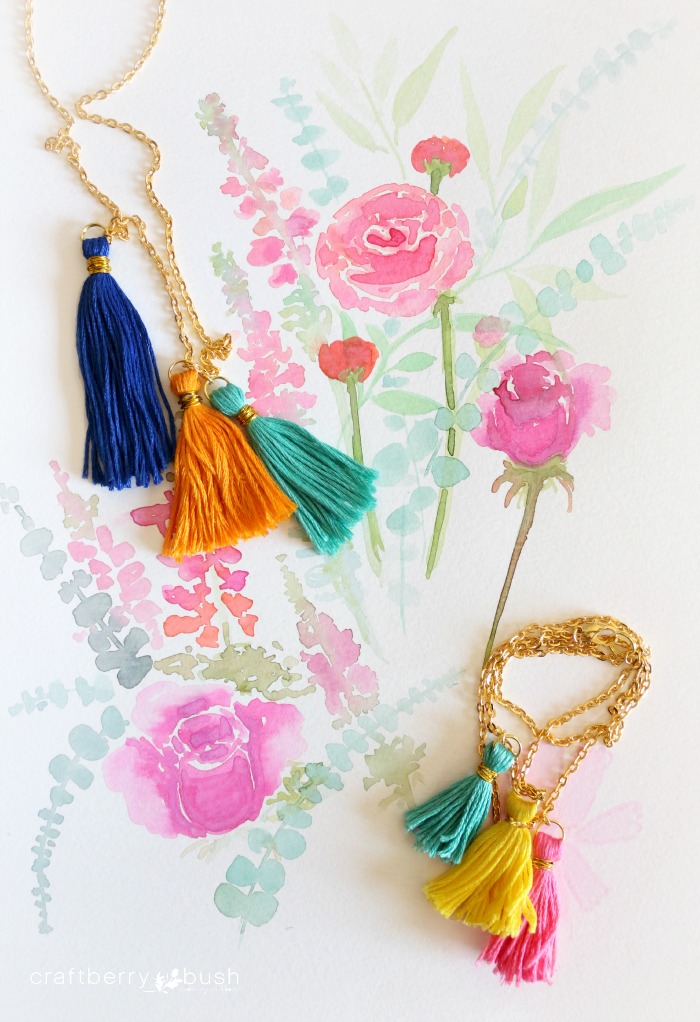 Sometimes I feel like that dog in the movie UP. You know the one that sees a squirrel and is immediately distracted from what its doing as he shouts "SQUIRREL" and runs the opposite direction.
I might be working on a specific project when something else pops in my head and I abandon the current project to start the newly found "SQUIRREL"
Like this cute little craft here. While I was working on my next ehow post, I suddenly felt the urge to make this pretty tassel jewelry, because well… "SQUIRREL"
Lucky for me, this one was pretty easy to make and it only took me a few minutes so I actually did go back to the original project.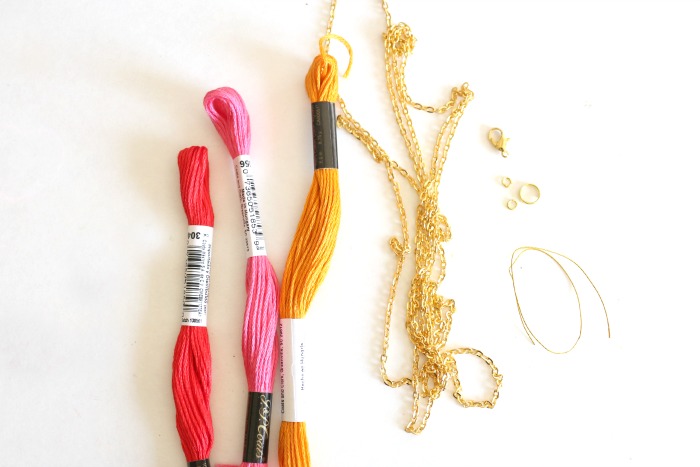 You will need:
Embroidery thread
Chain
Large jump rings
Small jump rings
Pliers
Gold craft wire
Lobster clamps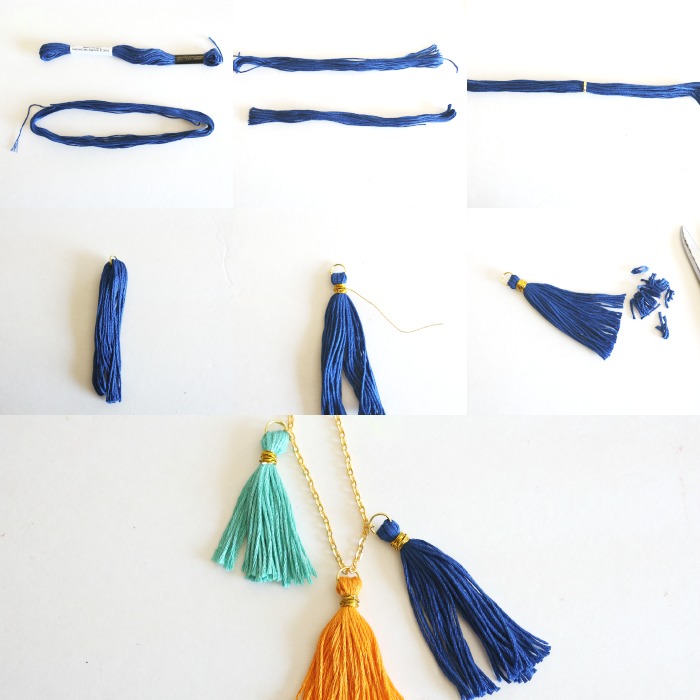 1. Remove label from thread and separate in the middle like shown.
2. Cut loop at either end.
3. Take strands and thread through large jump ring. Place ring in the middle.
4.Fold strands over
5.Wrap craft wire around top of strands and secure with pliers
6. Trim bottom of tassel to make even
7. Using smaller jump rings hook through chain and through large ring of tassel. Place them wherever you wish along the chain.
You are done!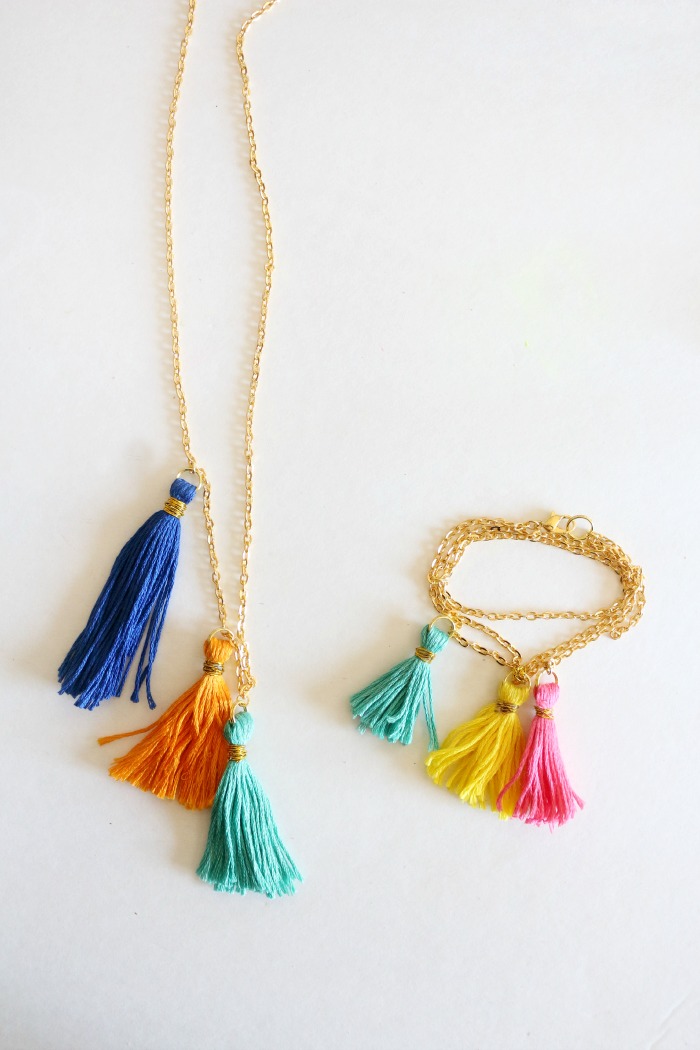 I love how these turned out and I can't wait to wear them this spring and in the summer.
Thank you so much for visiting today, I hope to see you later on tonight at The Inspiration Gallery.
Much lov…..SQUIRREL!!!