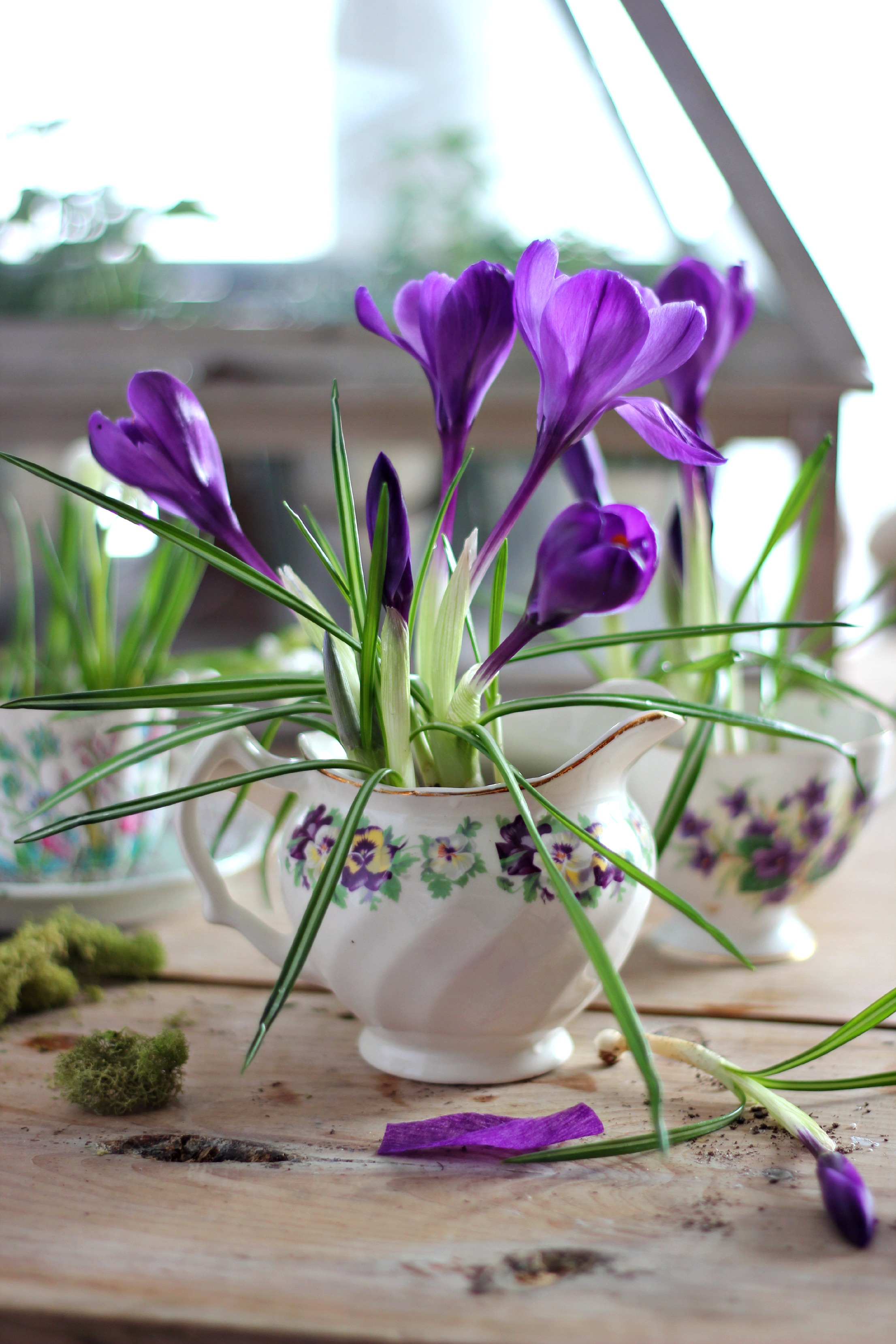 Happy Wednesday friends. I hope you've had a great week so far. It's definitely starting to feel more like Spring out there.
Though we have yet to see any new sprouts, it's only a matter of time. (I hope)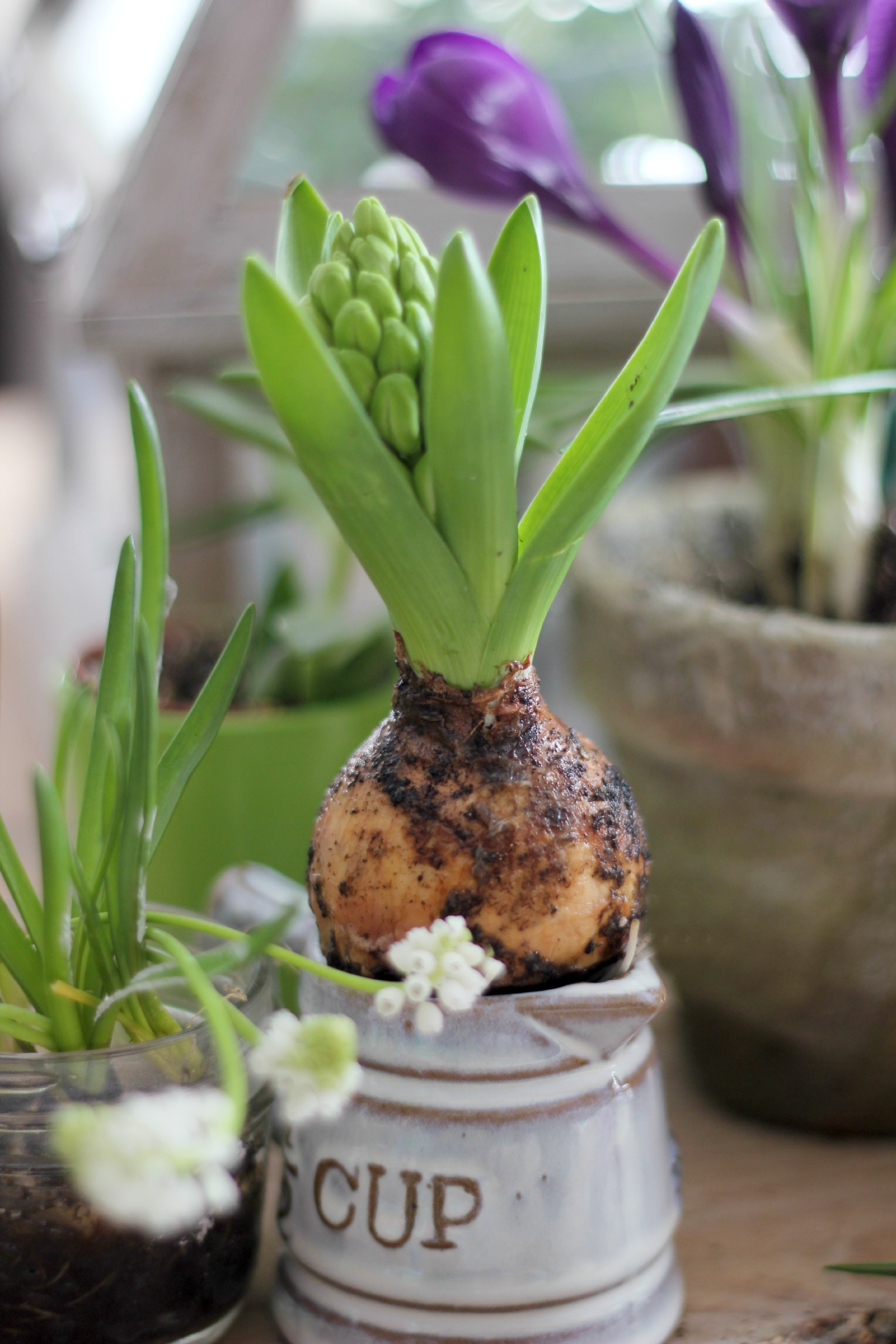 A few weeks back,I picked up a couple of Spring bulbs from the grocery store  and I love displaying them out of their pots and in interesting ways.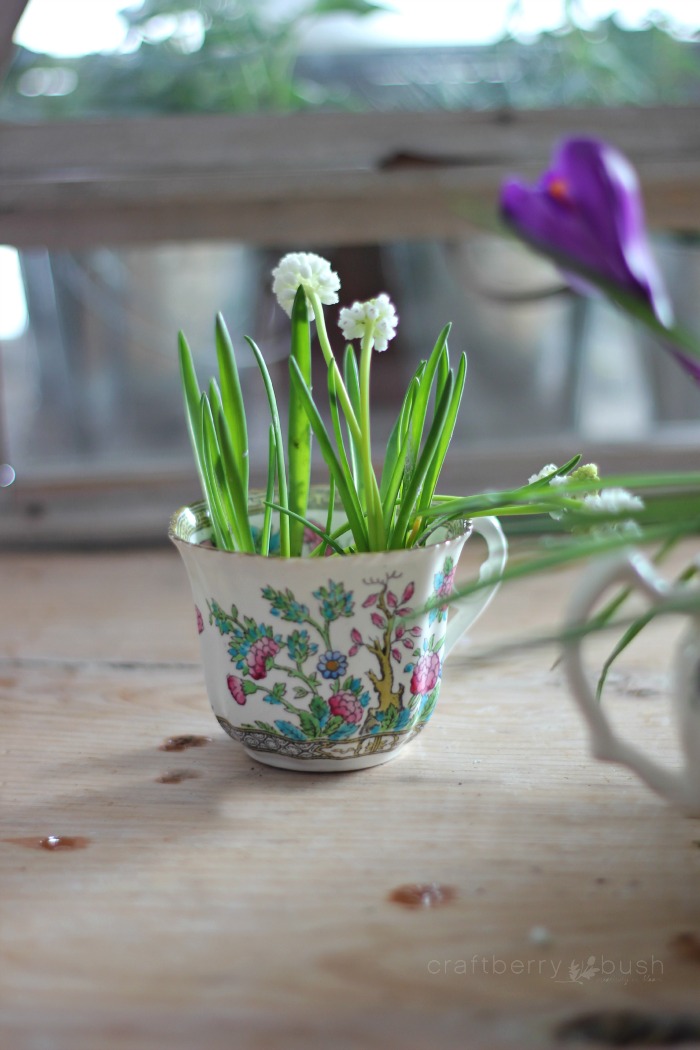 Like this sweet little muscari arrangement. Isn't it pretty? It just adds a little touch of Spring.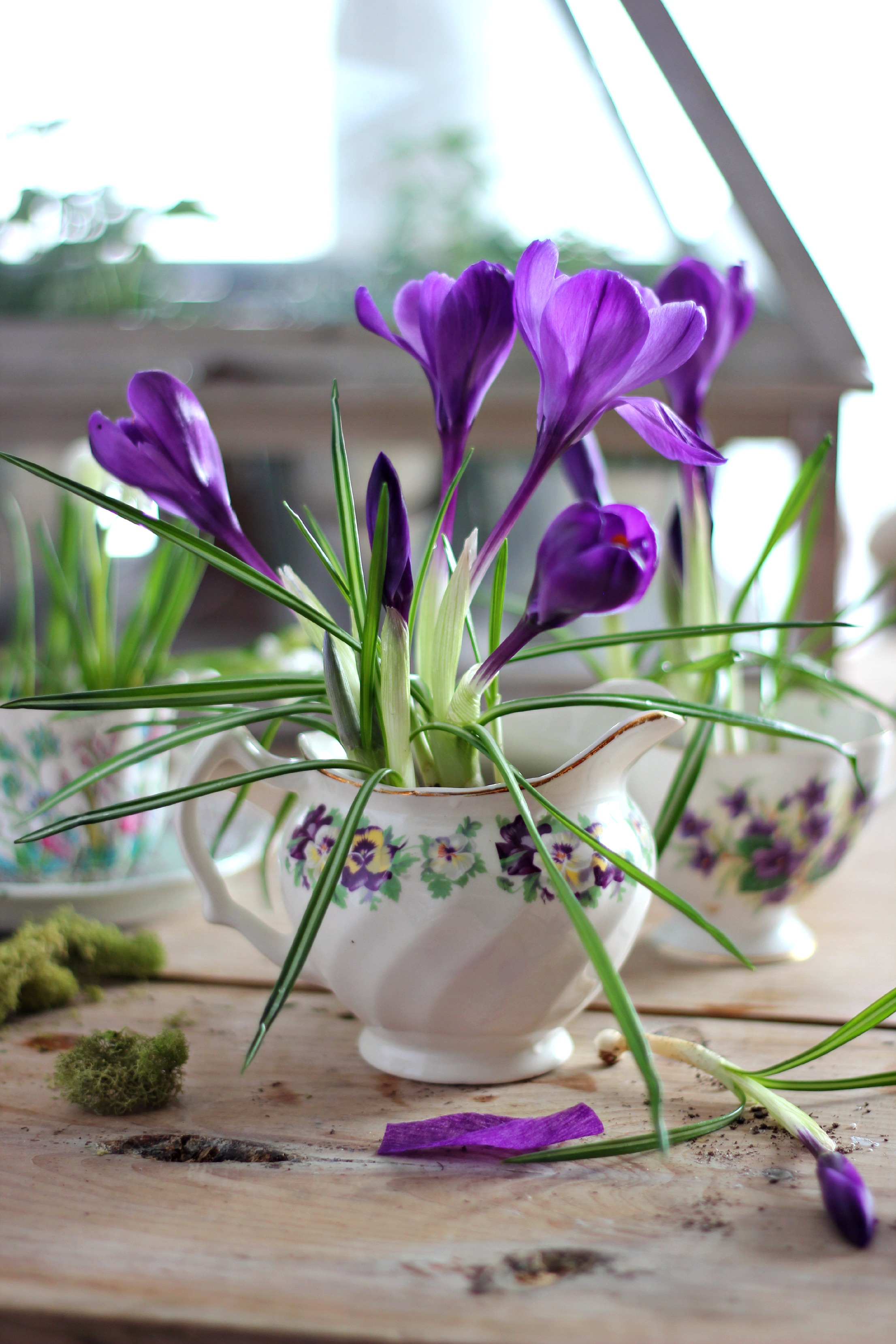 And of course the beautiful Crocus, which unfortunately doesn't last very long.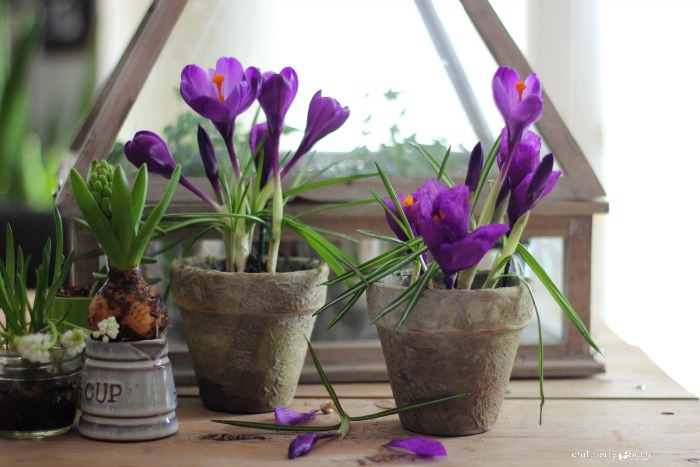 Unless,  you make your own…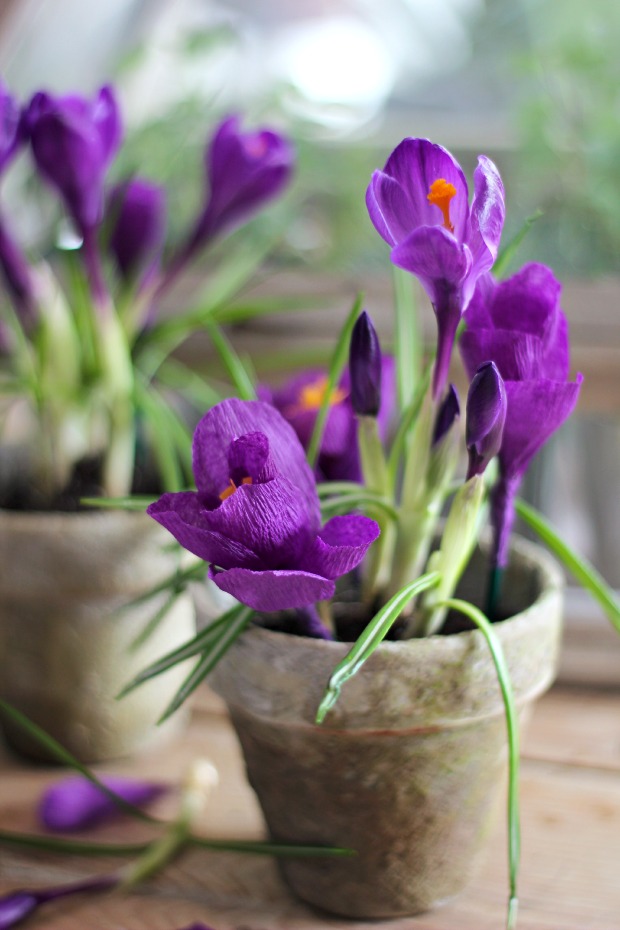 I'm sharing a super easy tutorial on how to make these pretty Crocus over at eHow.
It means so much to me that you take the time to visit me there as well.
I'm working on my next post and I hope you're going to love it.
Thank you so much for stopping by.
Have a beautiful day sweet friends.
much love,