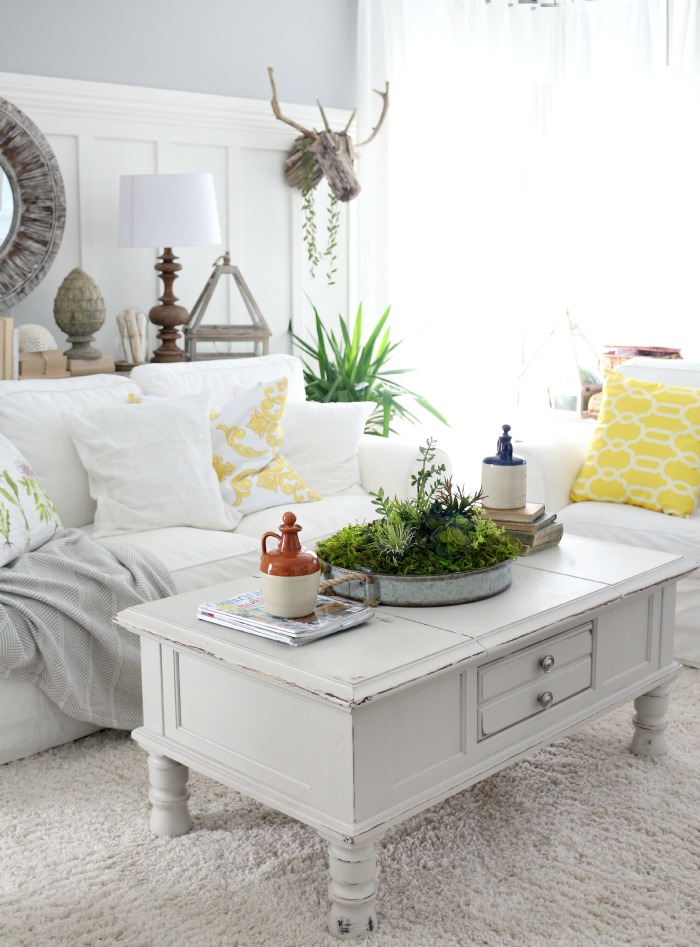 Hello again friends. How is your week so far? I've been a little busy trying to catch up with emails and other things, after being away last week.
It's true what they say about  work that doesn't get done will still be there the next day. Ha.
Today I wanted to quickly share with you this cute little succulent arrangement I put together.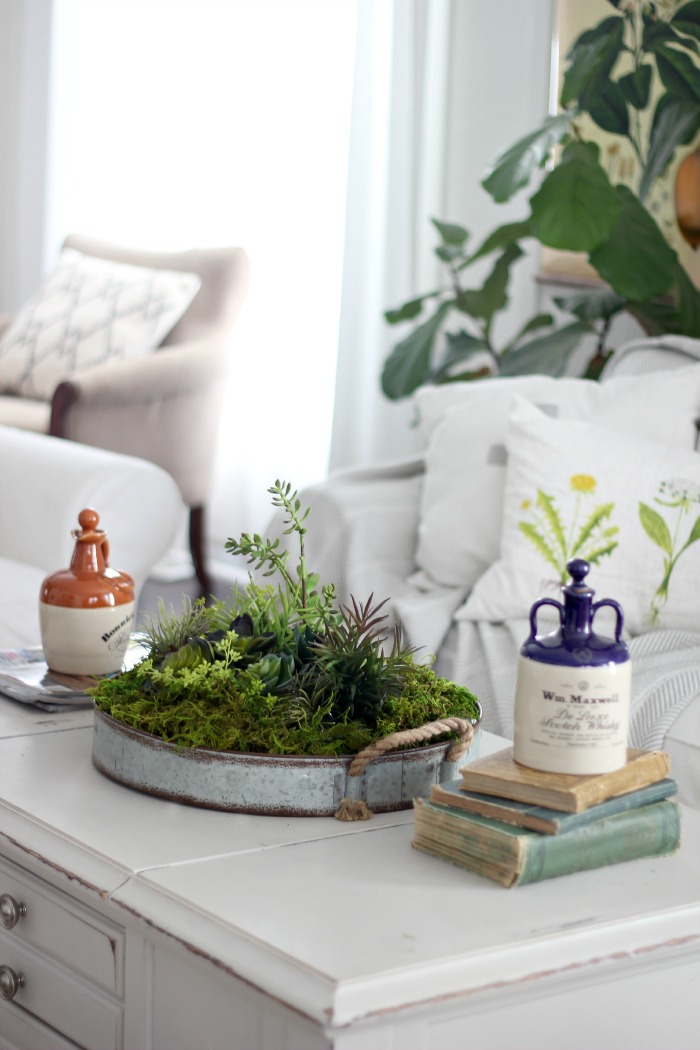 I used some faux succulents I got from SNAP. Some are from Darice and some are from FloraCraft.
And though I love real plants, faux greenery has come a long way and it's hard to tell that these are not real.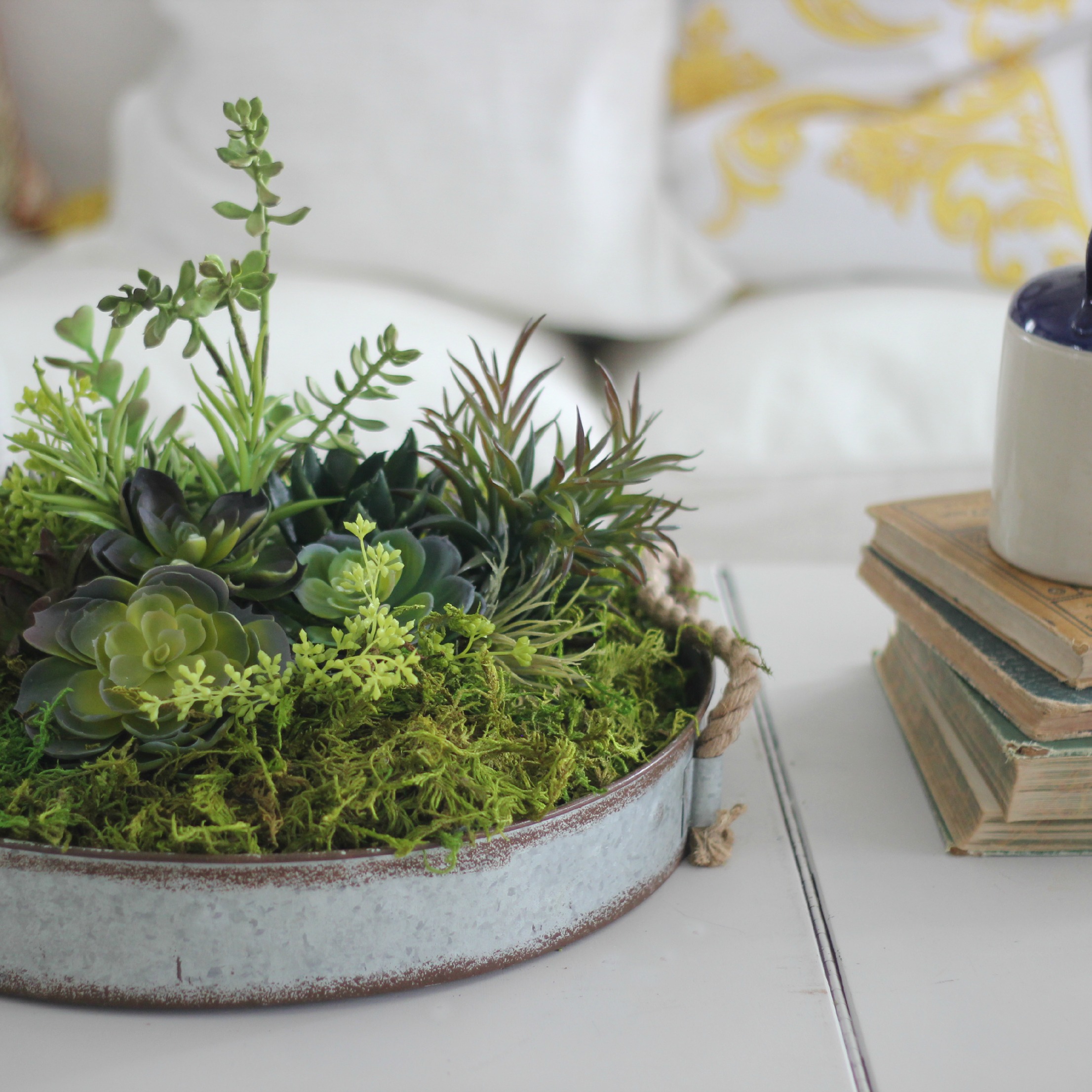 It was so easy to put together. I simply lined this  tin pan with foam oasis, inserted the succulent picks concentrating in the centre and covered the rest with moss.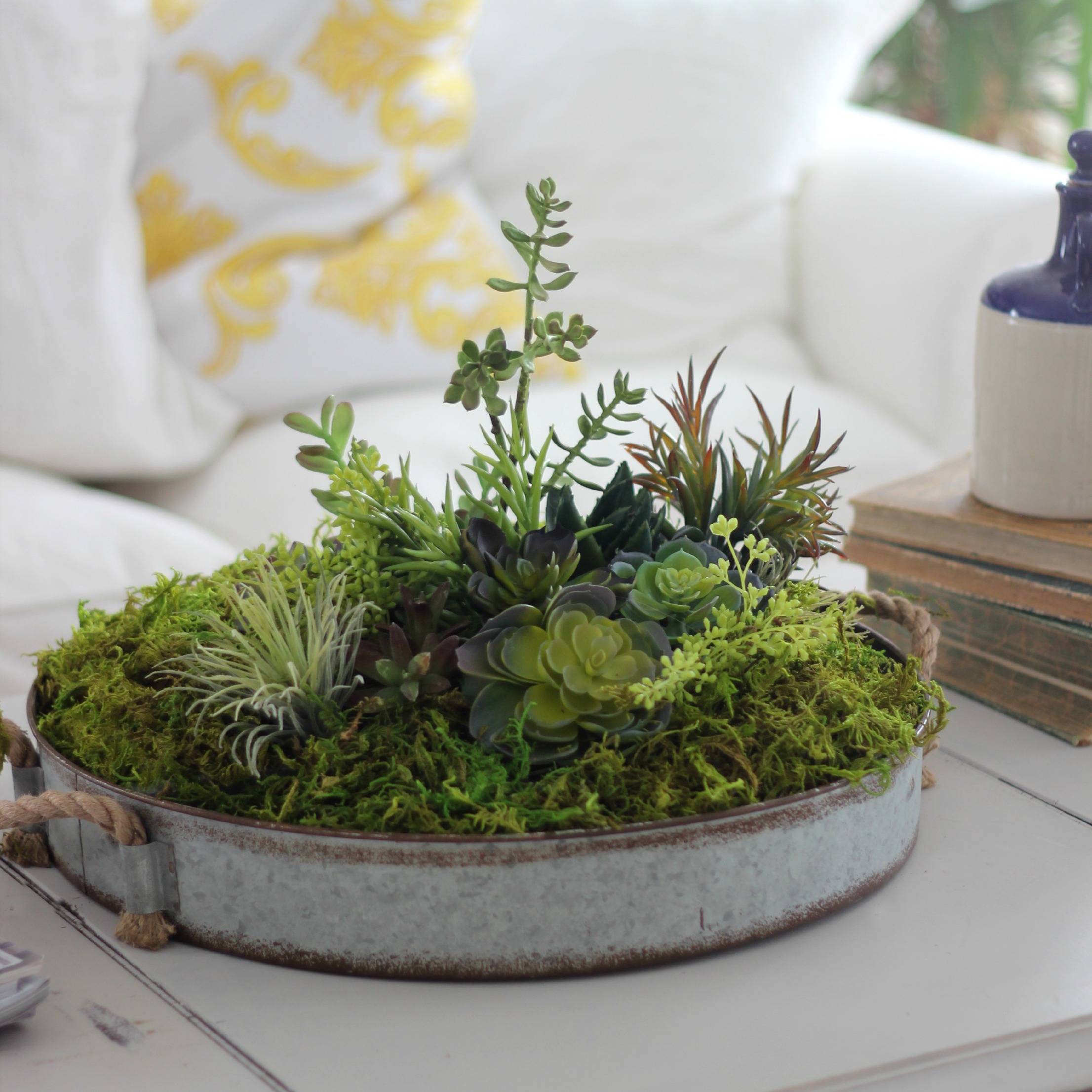 While away, my sweet family made sure to keep the house tidy, they did however, forgot to water my plants and I came home to some really sad, sad, looking plants.
I was able to bring most of them back to life, except one of my dearest olive trees. I'm still trying to nurture it back to life.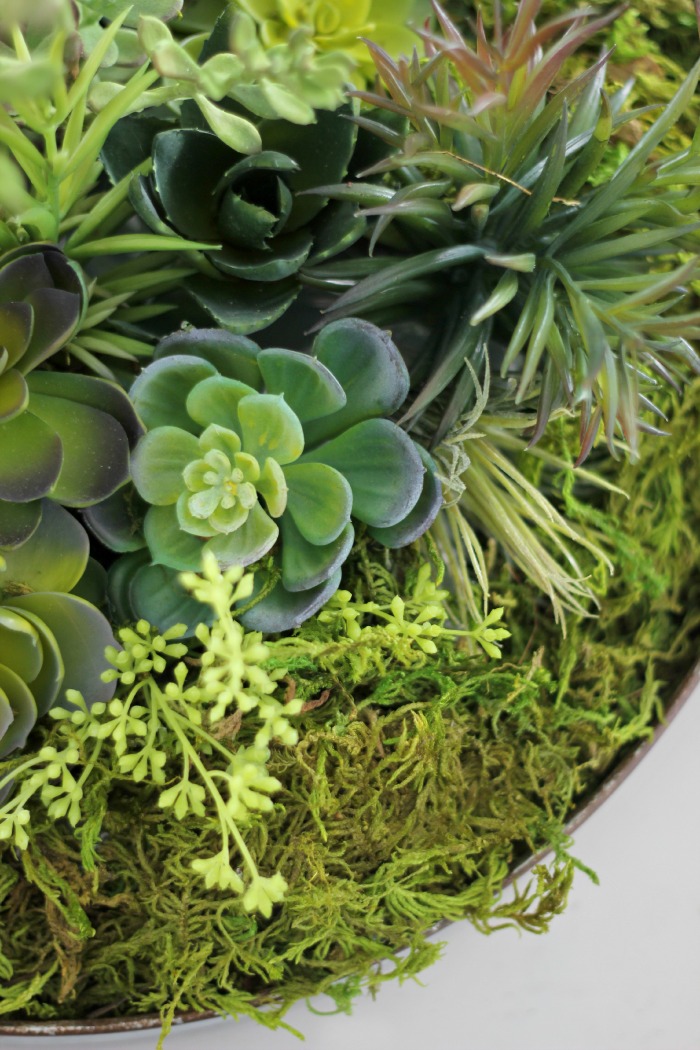 We are going away next week and luckily, these won't need any care. I will, however, remember to leave a note to our house sitter and remind him to water my plants.
I'm working on the May calendar and hope to share it very soon.
In the meant time, I hope you have a beautiful day.
much love,