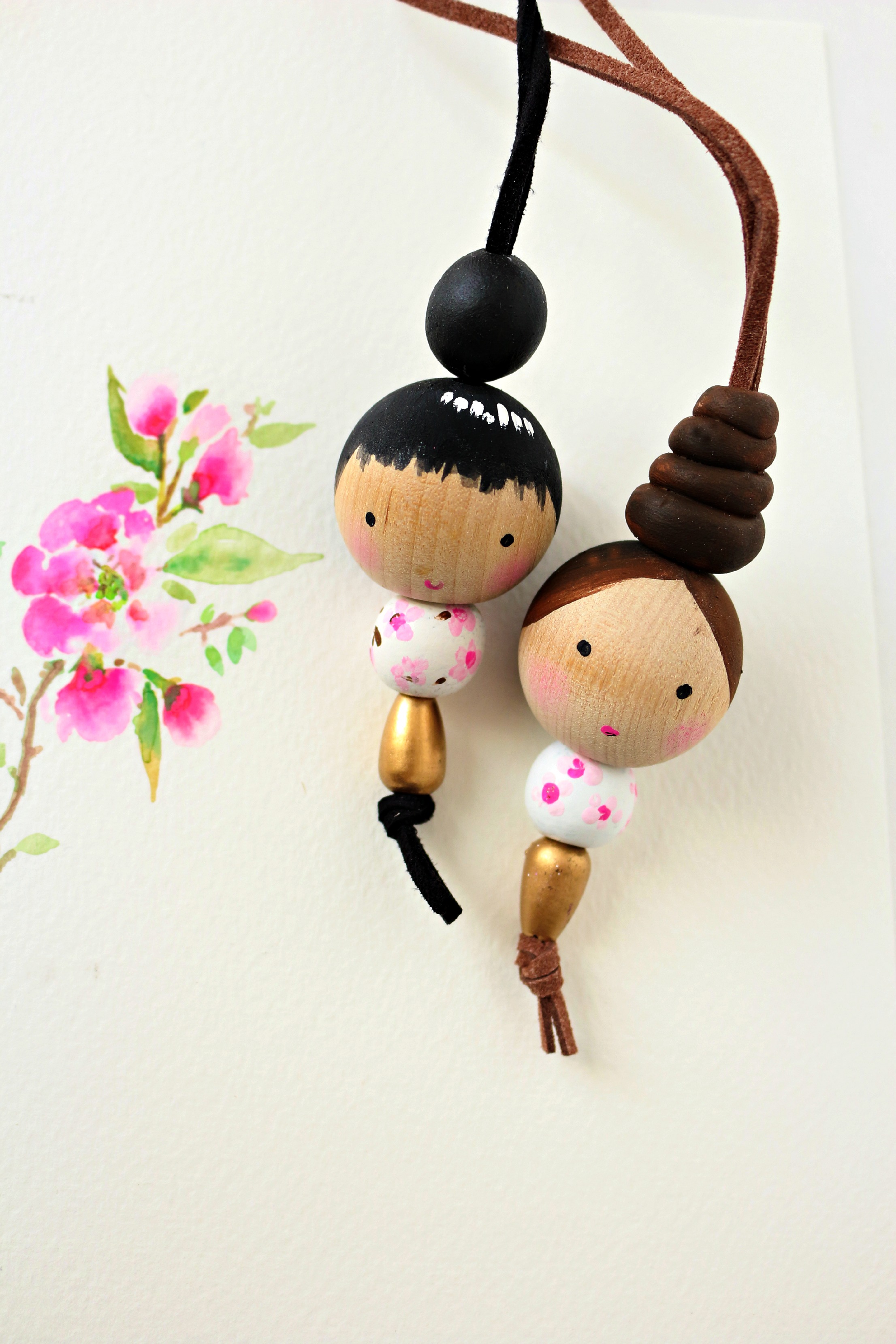 Hi friends! I hope you enjoyed your weekend. It has been snowing off and on since Friday evening and as I sit here looking out the window, the snow is yet again doing its winter dance. The great thing about these hibernating days is that we can spend time indoors with our loved ones.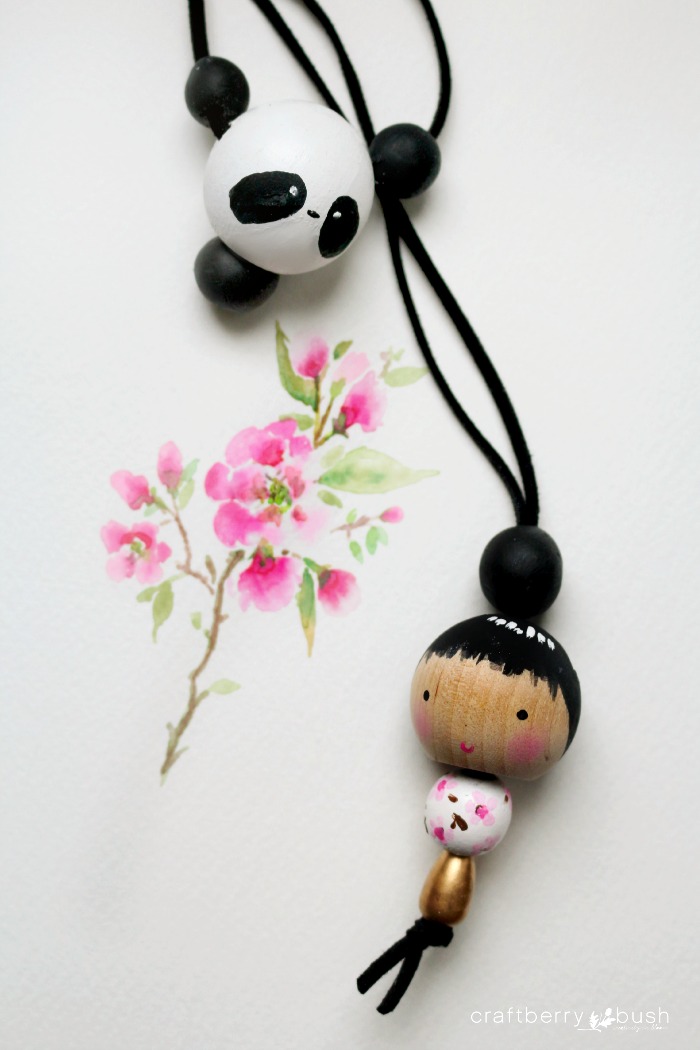 Last week while browsing through Pinterest, I came across this pin. I usually like to put my own spin on ideas, but when it comes to children's crafts, I like to encourage my kiddies to be creative and take the lead. I have learned that as much as I would like to take control of their crafting, the process is more important than the end result and I am often amazed by the what I learn from them along the way.  After showing Bella the pin, she immediately decided we should make a panda and this is how we did it: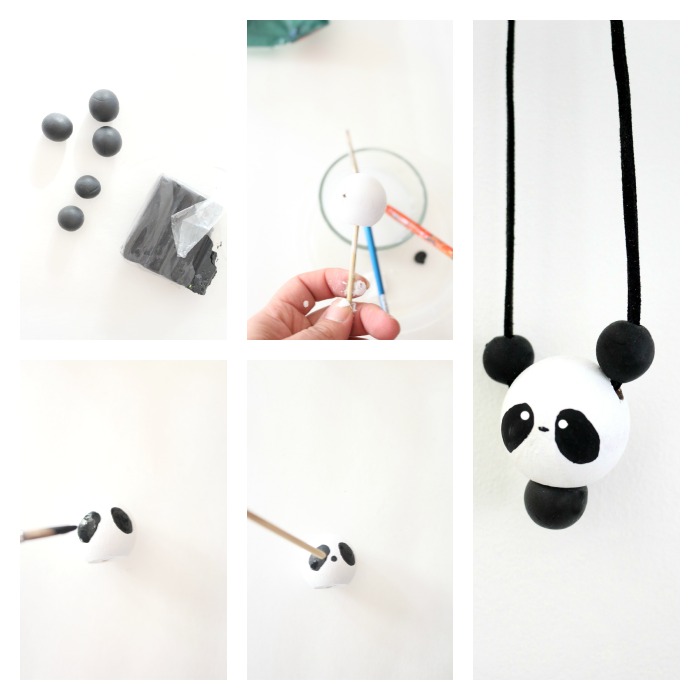 You can paint the beads black or you can make them out of polymer clay like we did here.
1. Drill through the upper portion of the wooden doll head bead
2. Paint the entire wooden bead white
3. Paint two black patches on head
4. With the back of a skewer, paint a little circle for the nose
5. Thread string through all three beads
We attached an additional clay bead to the bottom of the head using hot glue.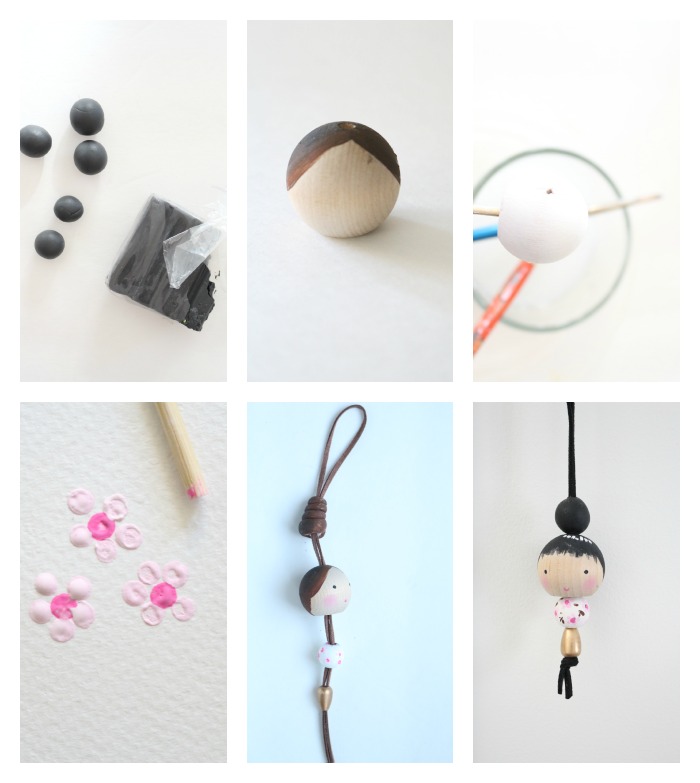 Follow similar procedure for the dolls. Note that we made one of them a twisty bun with brown polymer clay. To paint the little cherry blossoms on the white bead, use the back of a skewer or the tip of a pencil to form a flower by dabbing little dots.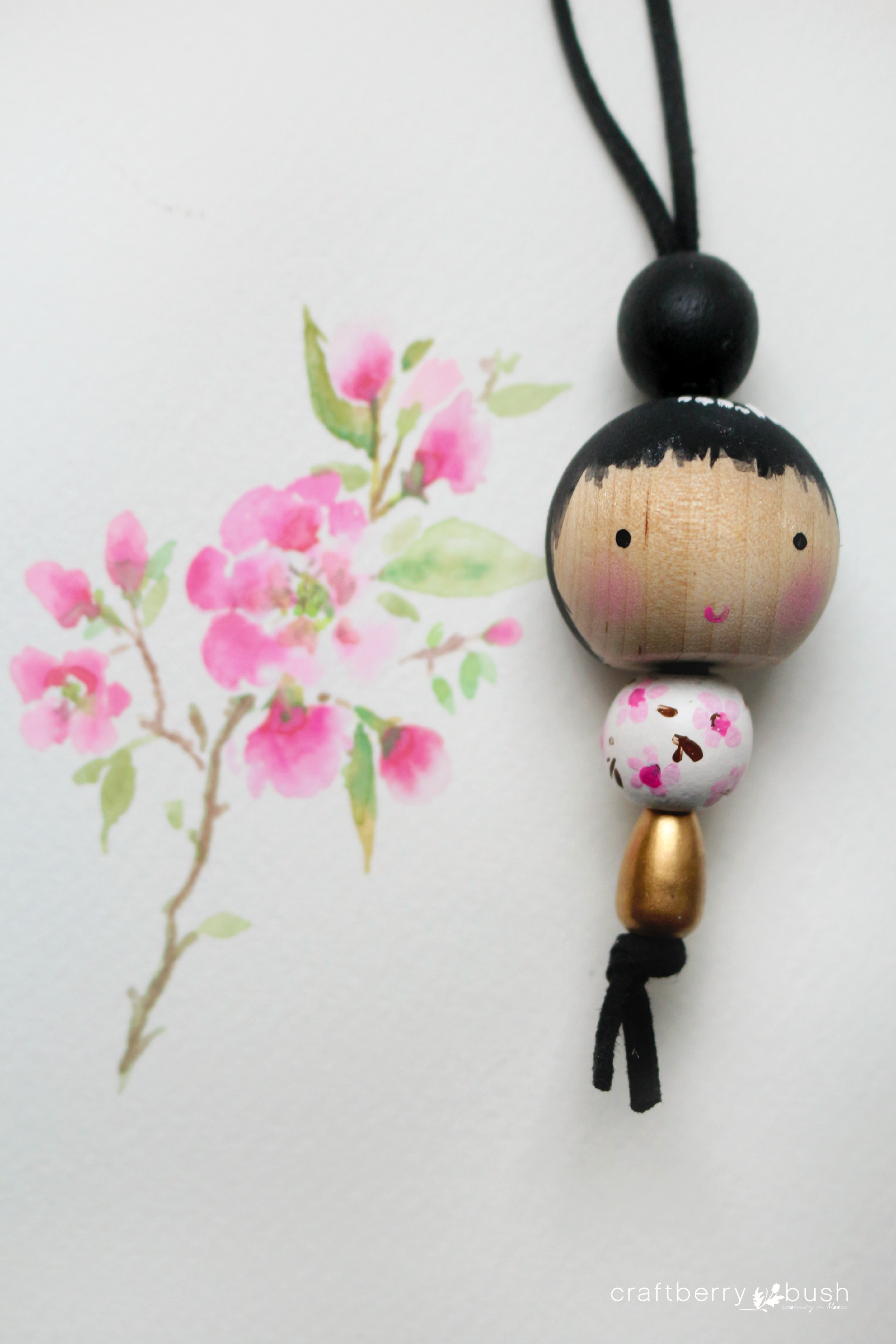 She is cute, isn't she? She even has a little blush, which is just some pink chalk pastel dusted with a paint brush.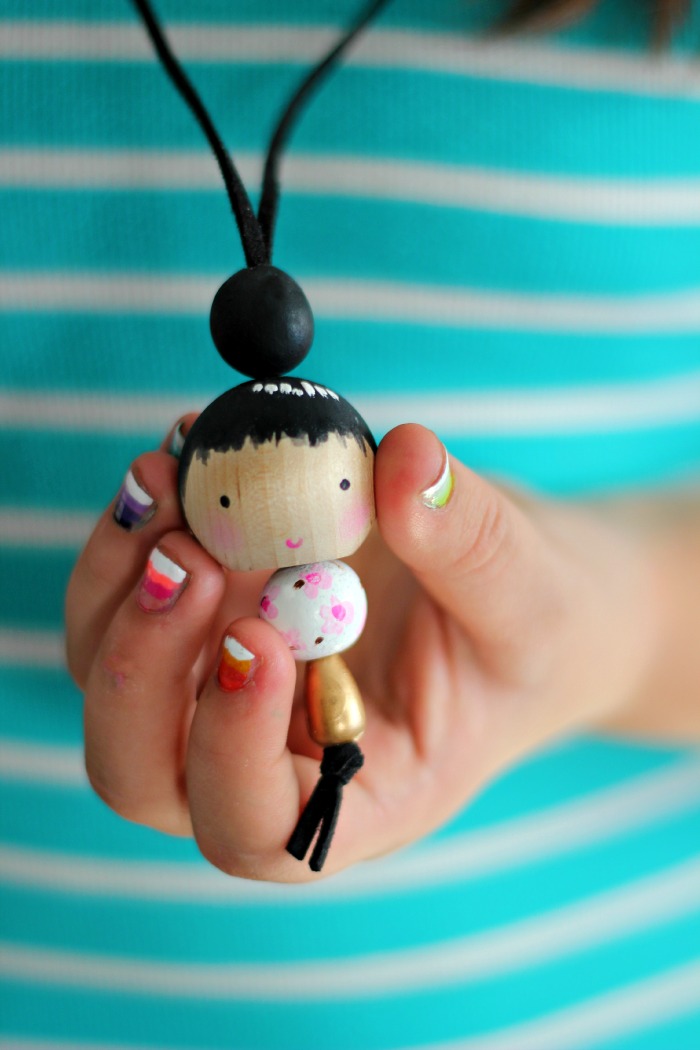 As the kids are getting older, I don't get to spend a lot of time crafting with them, so the times that I do have become more precious to me. Oh yeah…and how funky are Bella's nails? She loves doing nail art and I'm glad because at least we'll still have mommy daughter time as we bond over manicures. ha.
Thank you so much for dropping by today. See you tomorrow…xo
much love,