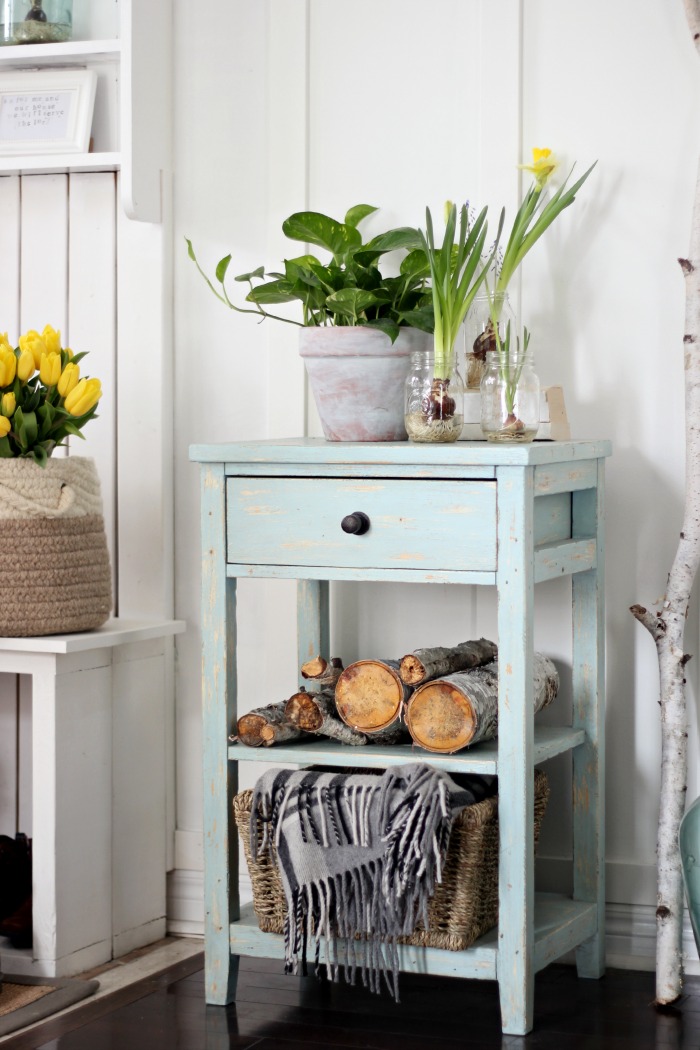 For those of us in the north (and some in the south), there is no denying it has been a long winter. And sadly, I don't see an end in sight as they're forecasting colder temperatures and more snow in the coming weeks. Though the days have been frigid and everything around us is under a white blanket, the inside of our homes can tell a different story.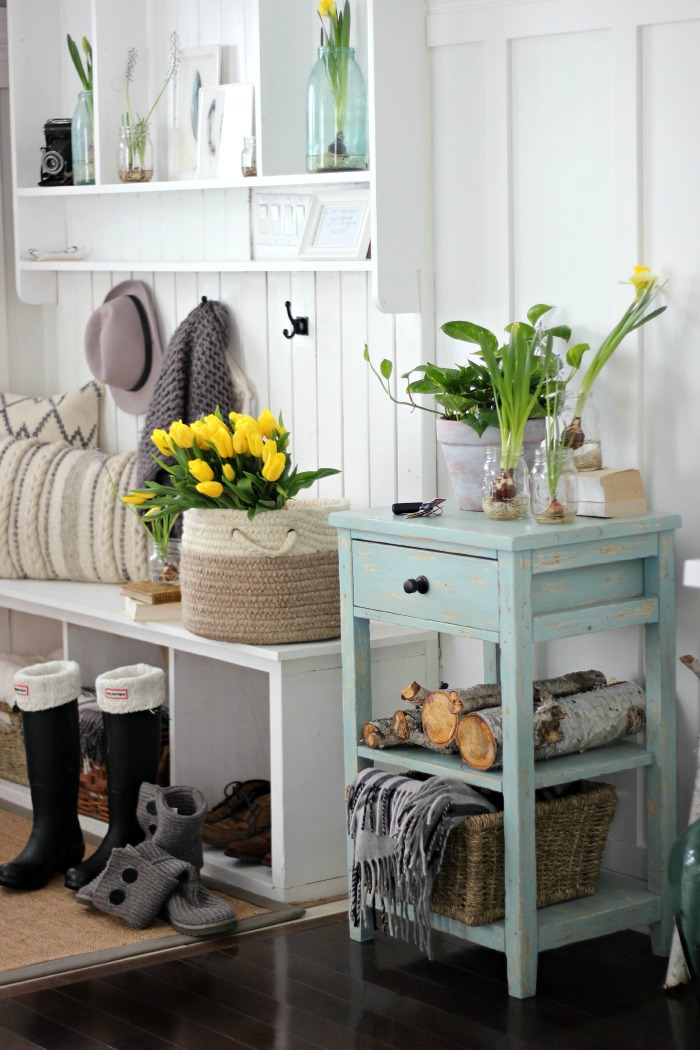 You can already spot spring blooms at the garden nurseries and grocery stores and so while doing a little shopping last weekend, I picked up some pretty tulips and daffodils. Not only do they look so pretty, but they can  really cheer up any space. Especially during these very long winter days.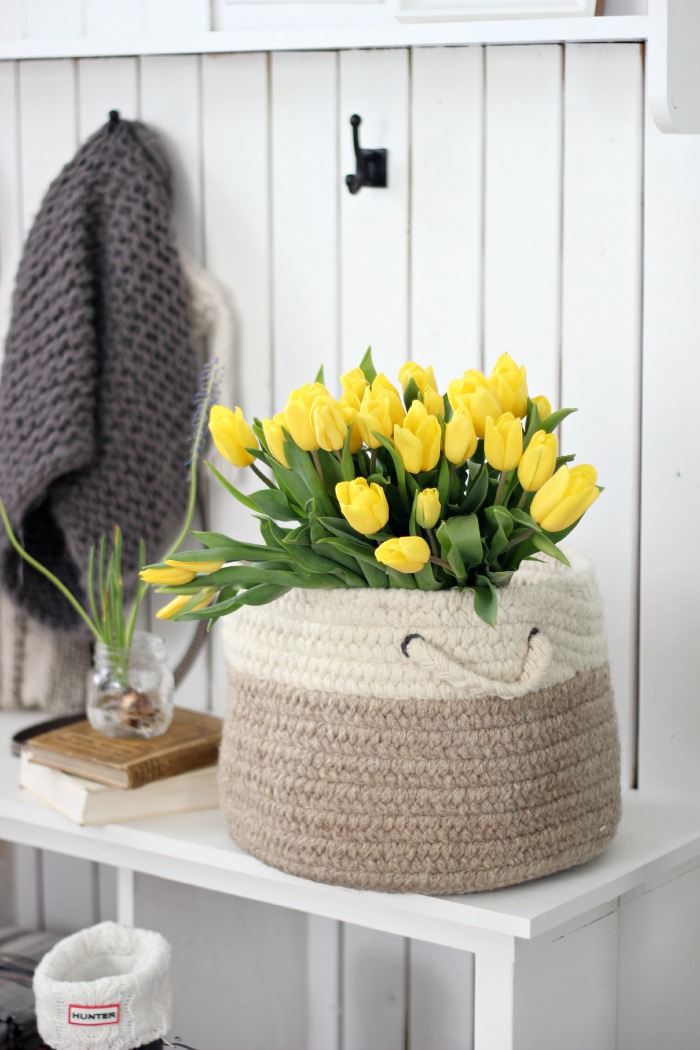 It pleases me so to set up little vignettes like these. Even on the coldest day, you can't help but to feel warm and joyful inside when you see beautiful flowers adorning your space. I especially love the contrast between this wool basket – which I had ordered from Birch Lane – and the tulips.
You may have heard me mention Birch Lane before HERE and HERE. It has quickly become one of my favourite places to not only shop for affordable home decor, but gather inspiration. It's a fairly young company, but I have found their customer service to be exceptional.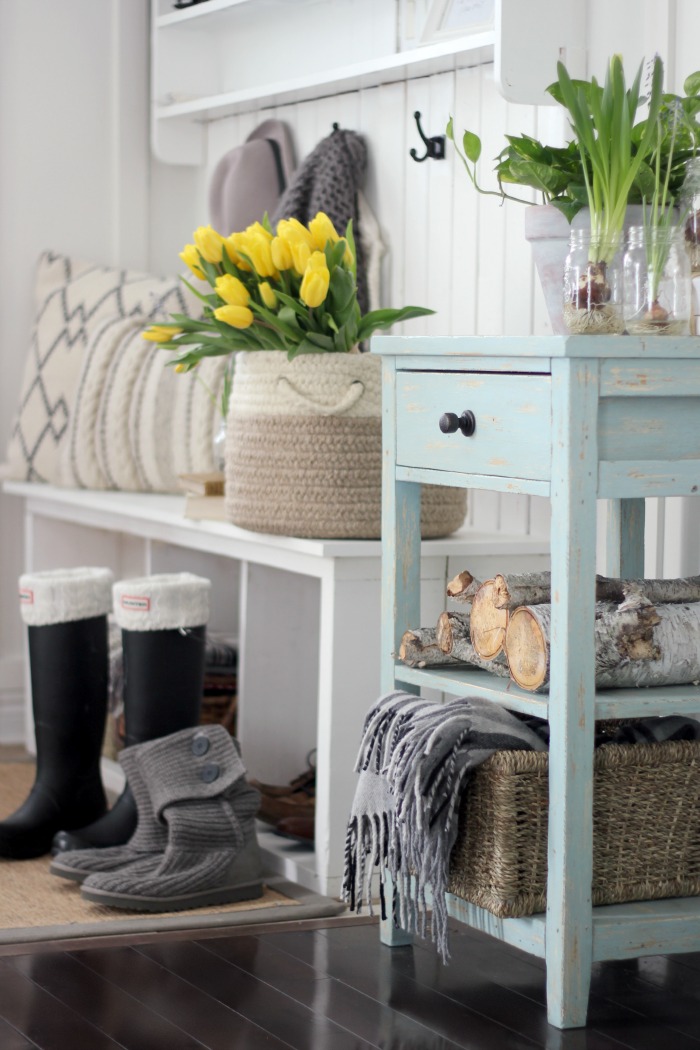 Speaking of customer service, when this gorgeous storage table was delivered, the delivery guys offered to unwrap it and take the cardboard and wrapping with them so I didn't have to deal with it. A small detail that makes a big difference. They then carried it and placed it where I wanted, kindly explaining how to attach the drawer handle. At this point I had to chuckle.
I fell in love with this piece because of its chippy perfection. I really appreciate that these pieces are made by hand with re-purposed wood as it makes it feel like it's treasured find.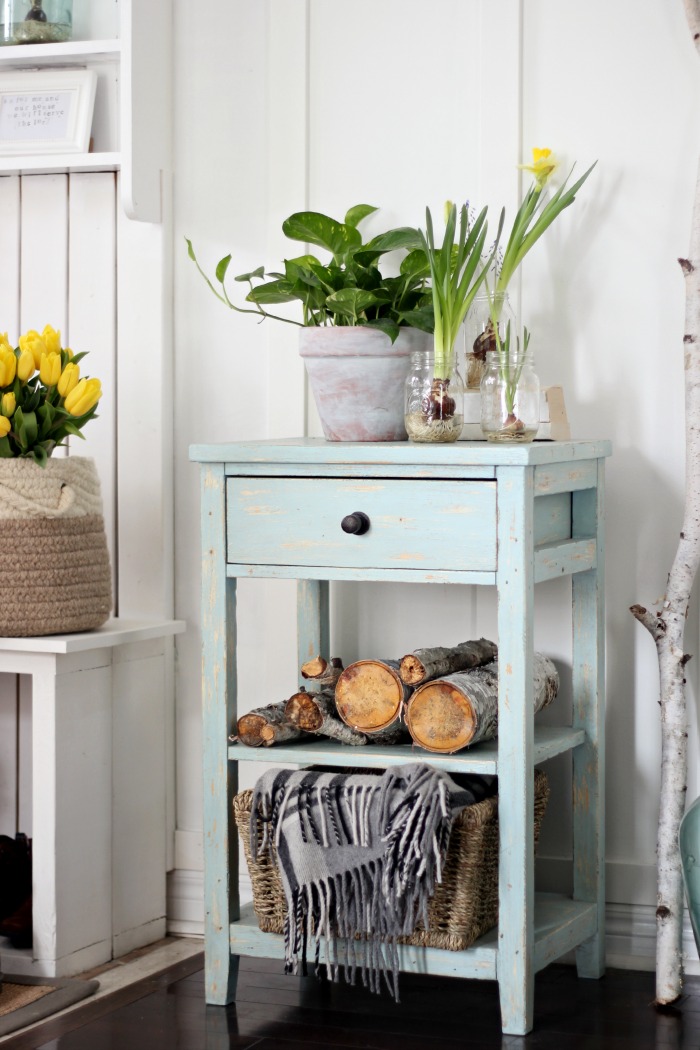 I added a little whimsy by placing some birch logs in one of the compartments.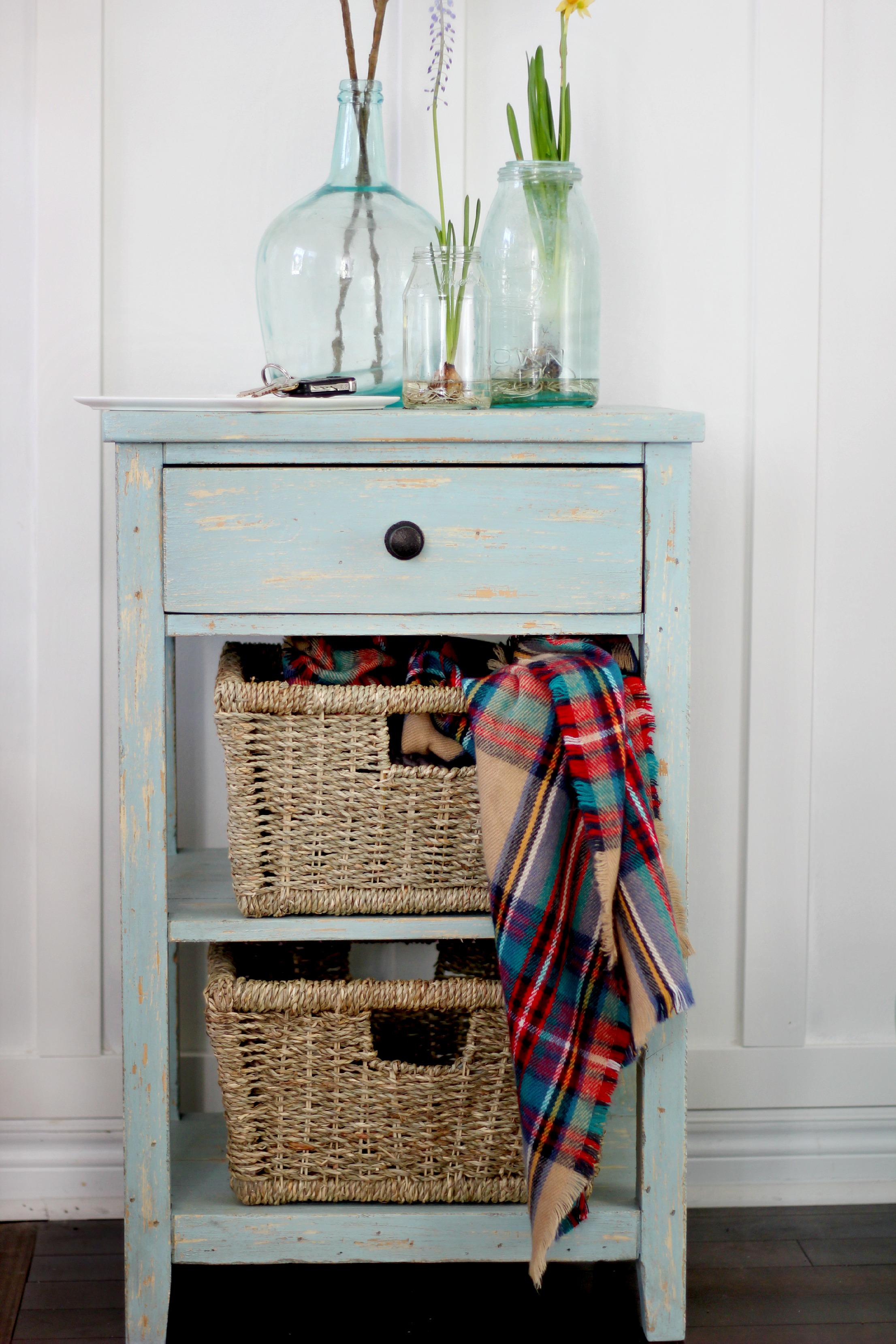 But it comes with two baskets which will be ideal for storing mittens, scarves, hats and all those wintery related items. I also love that it has a drawer where we can put our keys or any mail. It's my mission to not have this drawer become yet another junk drawer in our home as we appear to have one in every room. Ugh.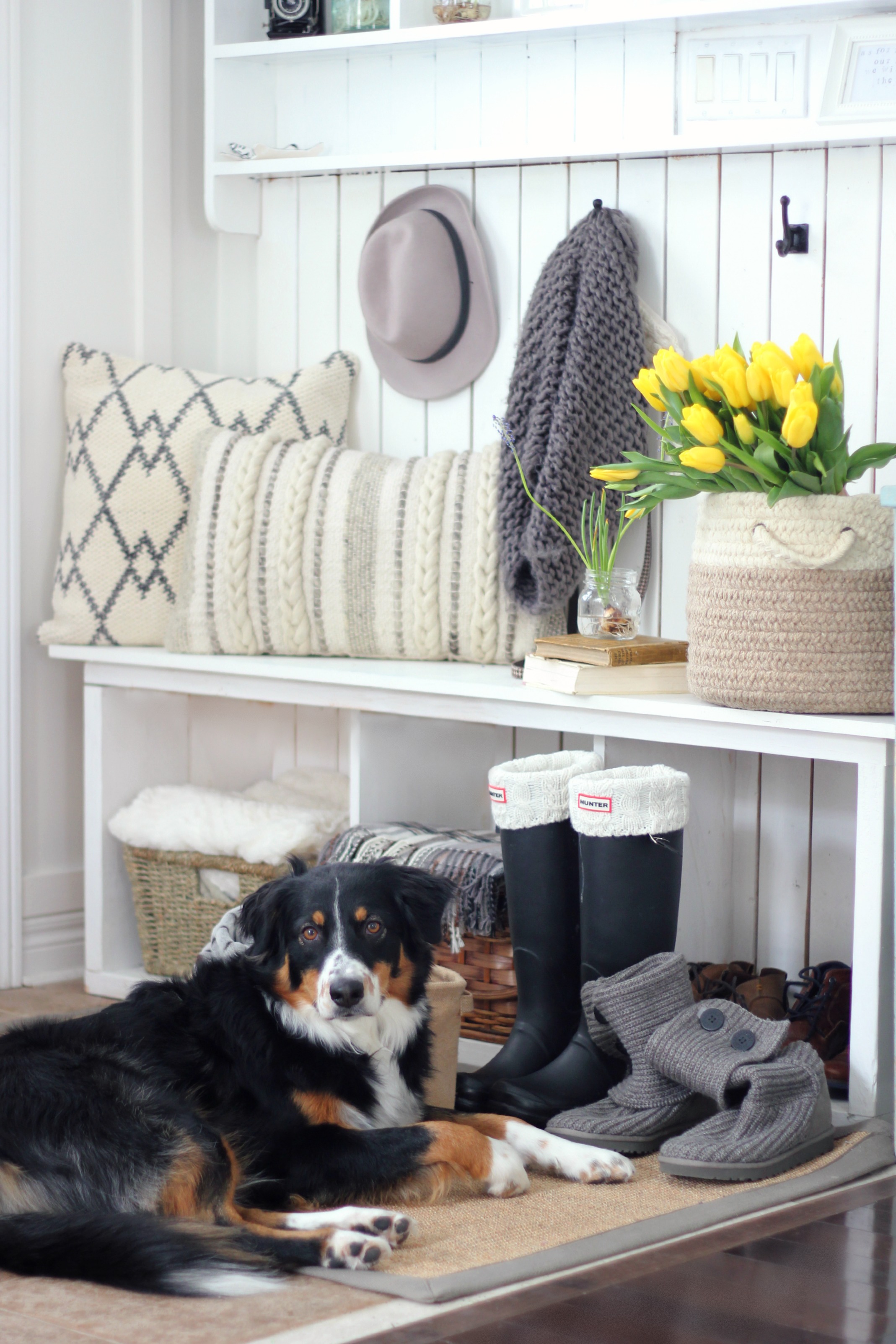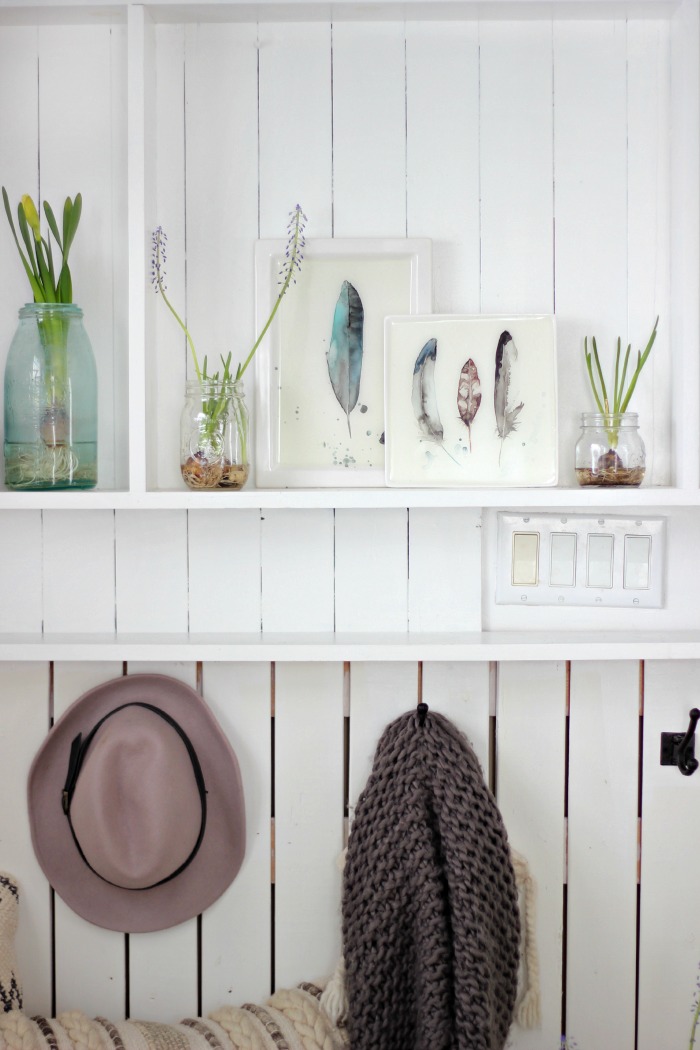 I added a few spring bulbs and a couple of plates I painted last week (more details on those in an upcoming post).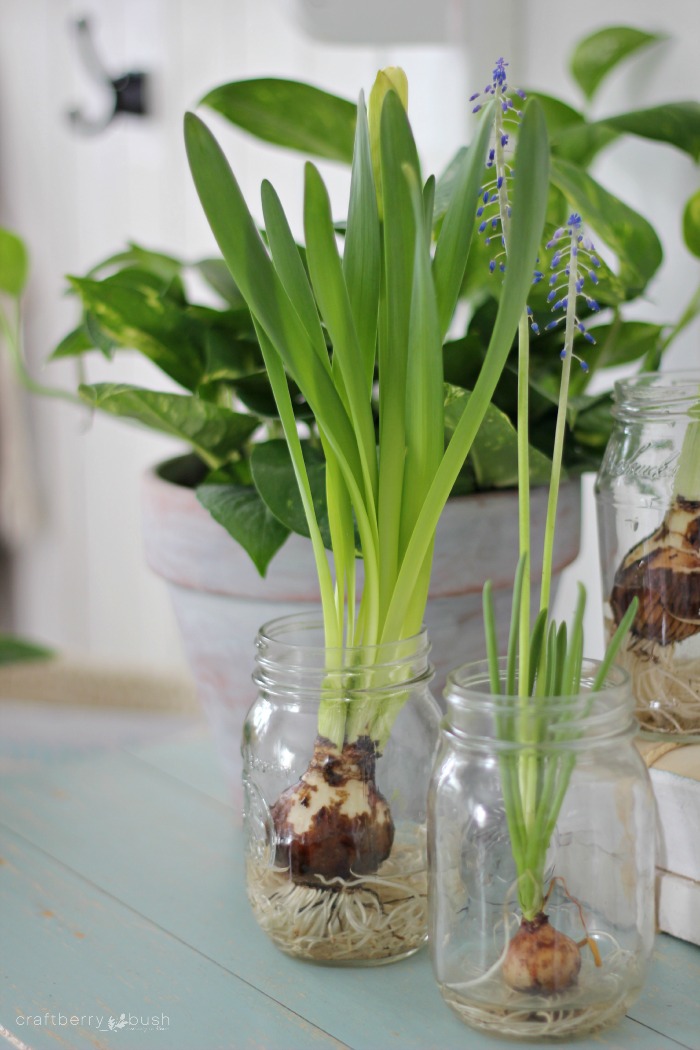 So there you have it…a little bit of refreshing to keep me going through this oh so very long winter.
How do you cope with these long winter months?