There are  times when I think of cute little ideas for children's crafts, but they are no longer applicable to this stage of our life. Sadly, our kiddies are growing too fast and their interests have grown with them.
But even though it's no longer cool for my kiddies to bring Valentine's day cards to school, I wanted to post this particular idea as it was a team effort between Bella and I. I love challenging my kiddies to think of new and creative ways of doing things. Sometimes their ideas blow me away.  Like this one.
If you ever need a new and fresh perspective in life, you need to ask a child. They will often surprise you.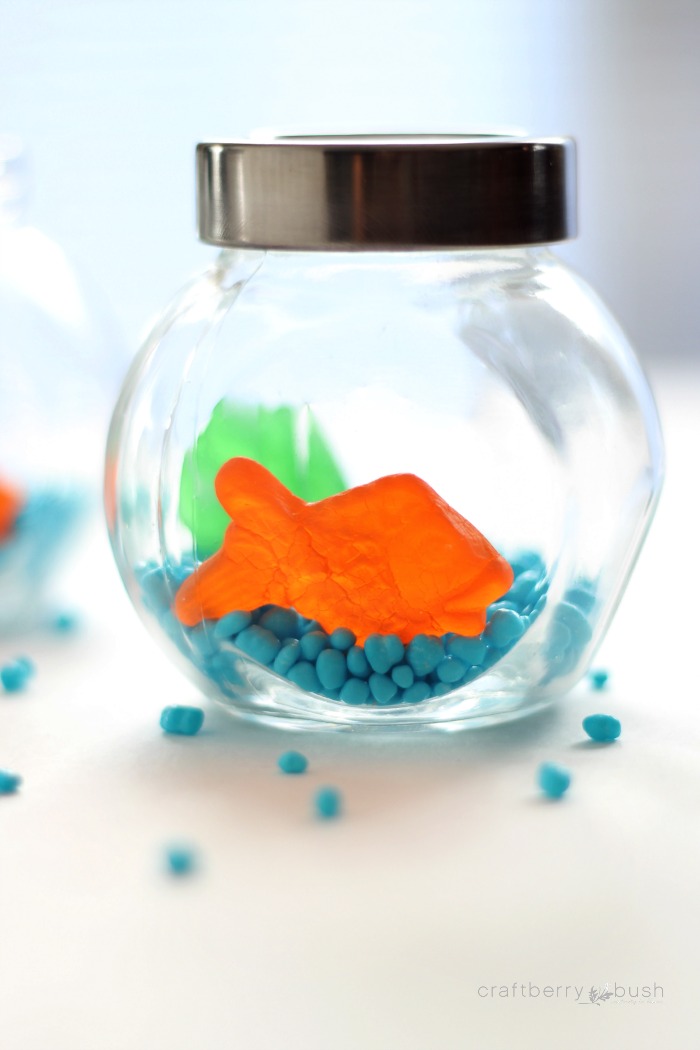 I originally wanted to use clear  ornaments for this project, but after our family spent an entire evening putting Christmas decor neatly away, I didn't want to go looking through boxes. So we used what we had on hand. I think these little spice jars worked great and serve as a perfect little Valentine fish bowl. I bought them at the Dollar store, sold in packs of three.
NOTE:If you are considering making this cute little craft, I would recommend you use the clear plastic ornaments instead. It's more economical and safer for little ones, however, the jars would be a perfect teacher's gift. 🙂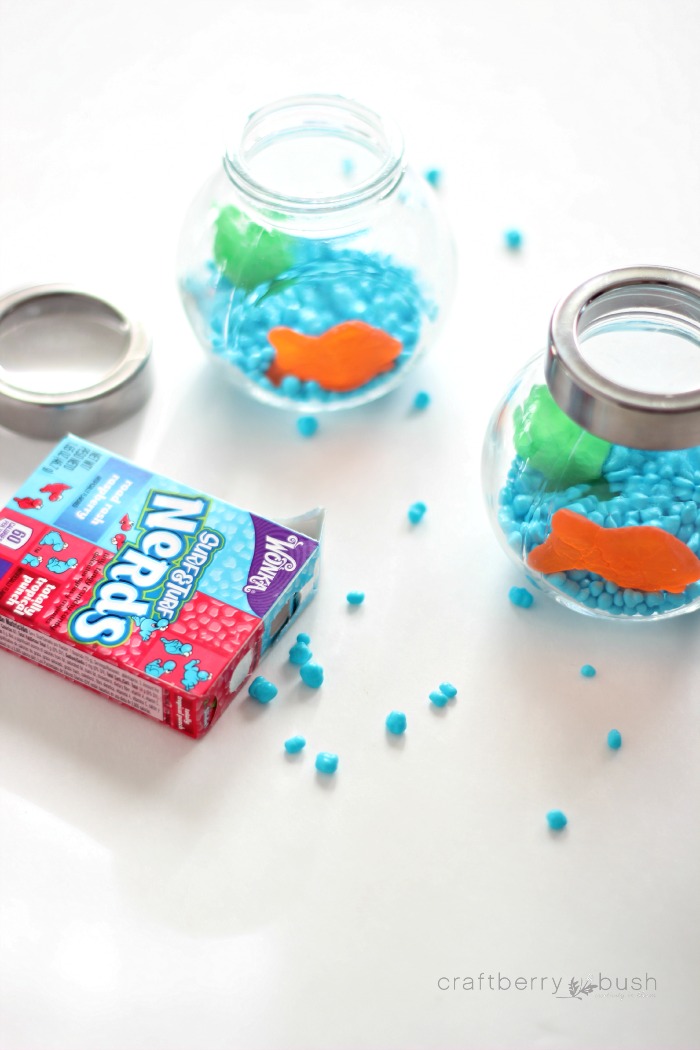 This is of course a winner in our household because what kid wouldn't enjoy making mini candy filled fish bowls? I know they secretly wish they could still take these to school for their friends, or at least that's what I say to myself. Truth is, who really ever outgrows candy?

So there you go…our version of the popular "I'm so glad you're in my school" Valentine's Day saying. I was going to make a free printable to go with it, but there are already so many great ones out there, so here are 8 wonderful Valentine fish bowl theme printables.
Please make sure that if you are pinning, you pin from the original source 🙂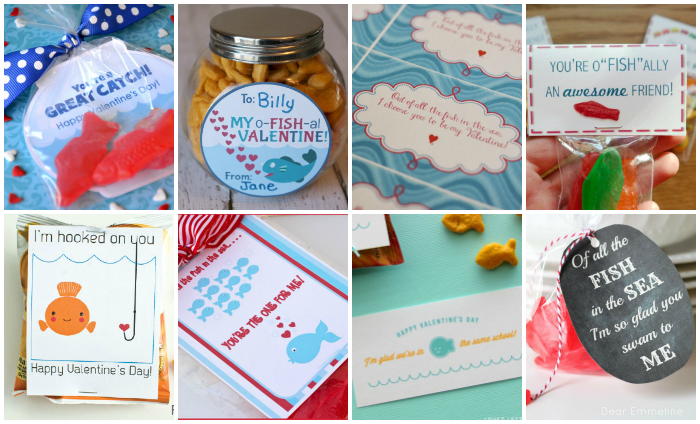 Thank you once again for allowing me to share a little bit of our life.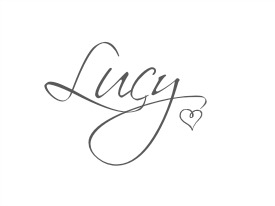 Here some more fun Valentine's day crafts you might enjoy.