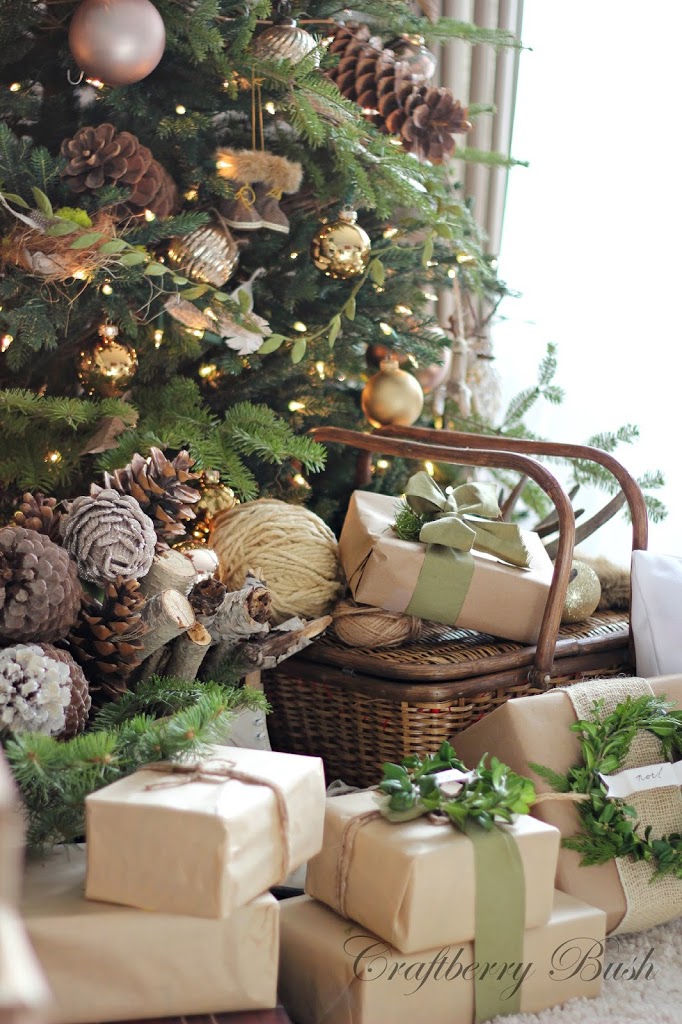 I have always loved wrapping presents in creative ways and today
 I'm
sharing a festive way to add a little more pretty to plain brown craft paper.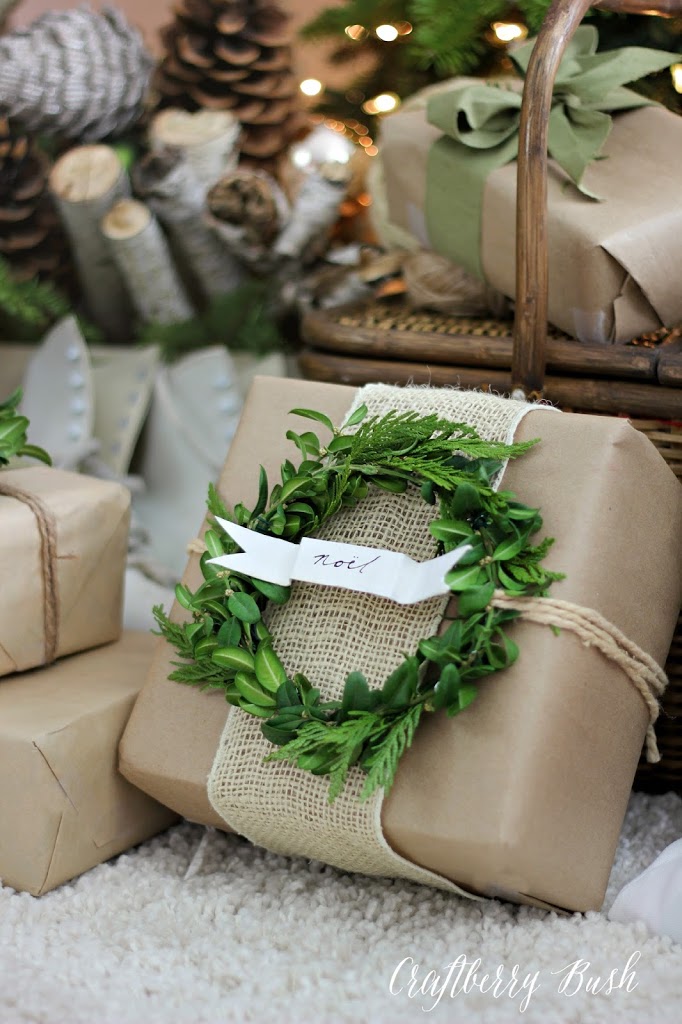 I love the versatility of craft paper and I'm smitten 
with the
combination of the winter greens and the brown  paper.  Especially with the
Here's a quick tutorial for making a boxwood wreath bow…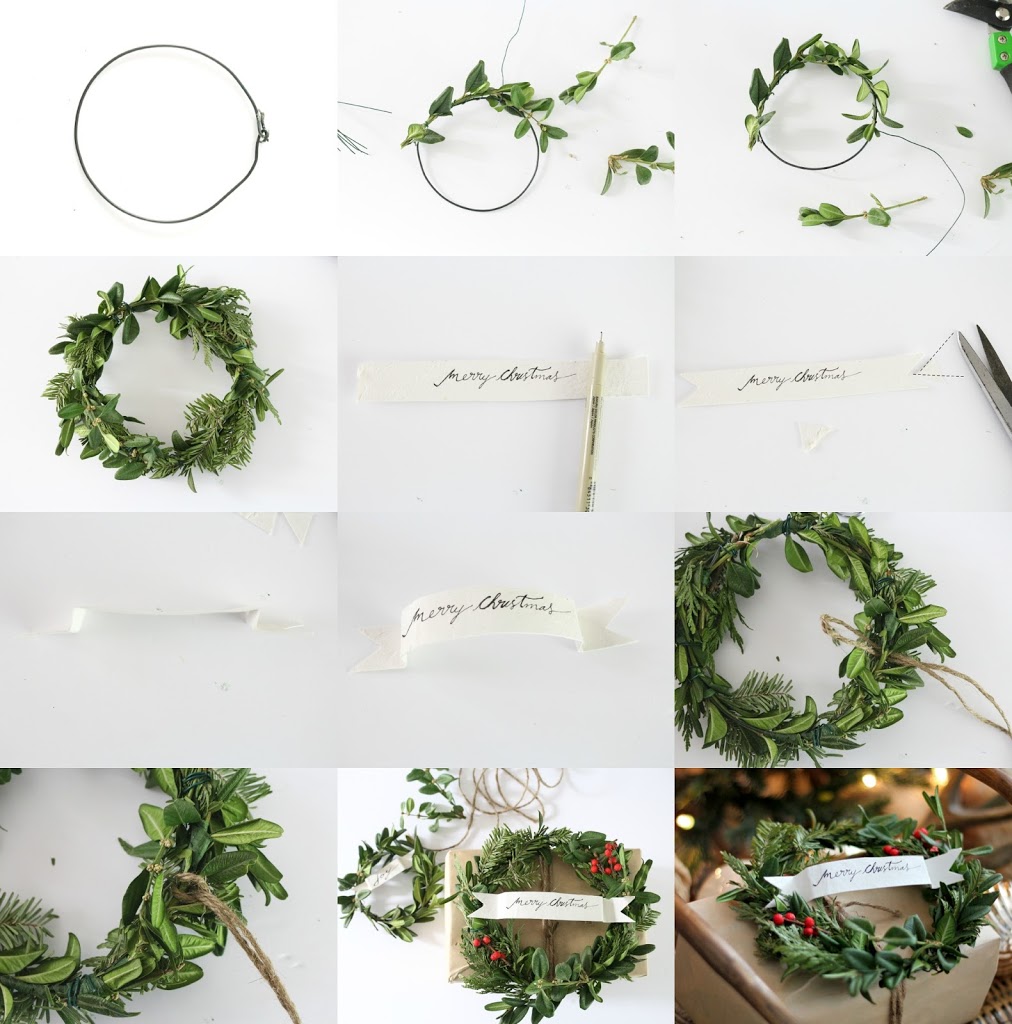 1. Form a circle with some green craft wire
2. Cut several sprigs of boxwood
3. Using floral wire, attach boxwood to wreath form; continue all the way around 
4. You can add other types of winter greens if you wish until it looks nice and full
5. Cut a piece of cardstock a little longer than the width of the wreath
6. Write down desired word or message
7. Cut off a triangle at either end
8. Fold at either end as shown
9. Bend paper to form a dome 
10. Attach twine to one side of the wreath through the wire
11. Tie around already wrapped box
12. Hot glue banner to wreath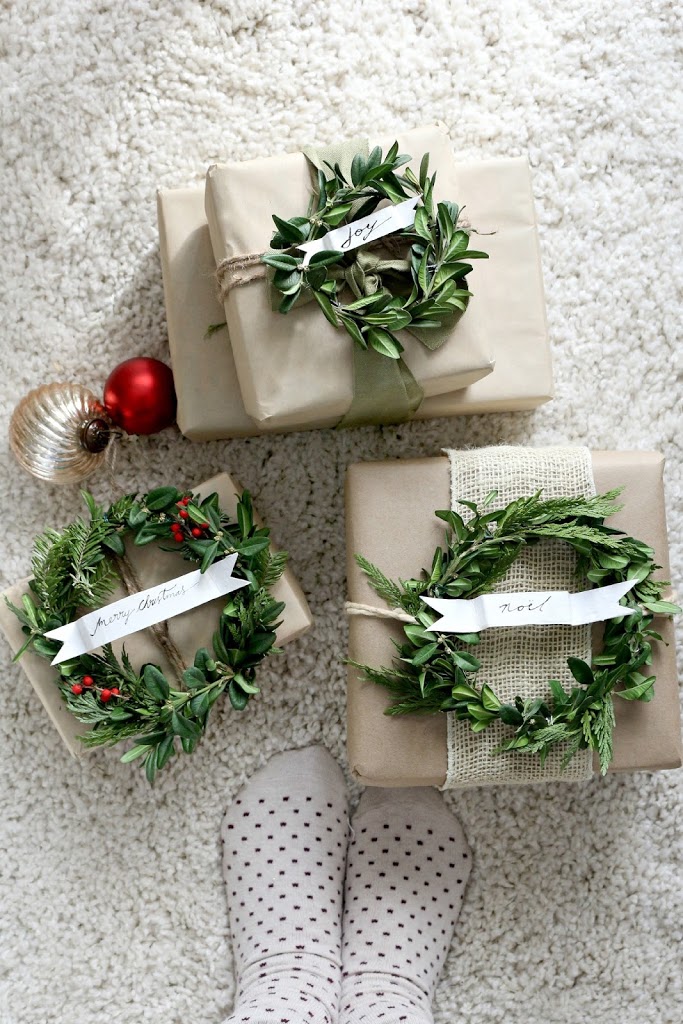 And there you go, a sweet little Christmas boxwood wreath bow..:)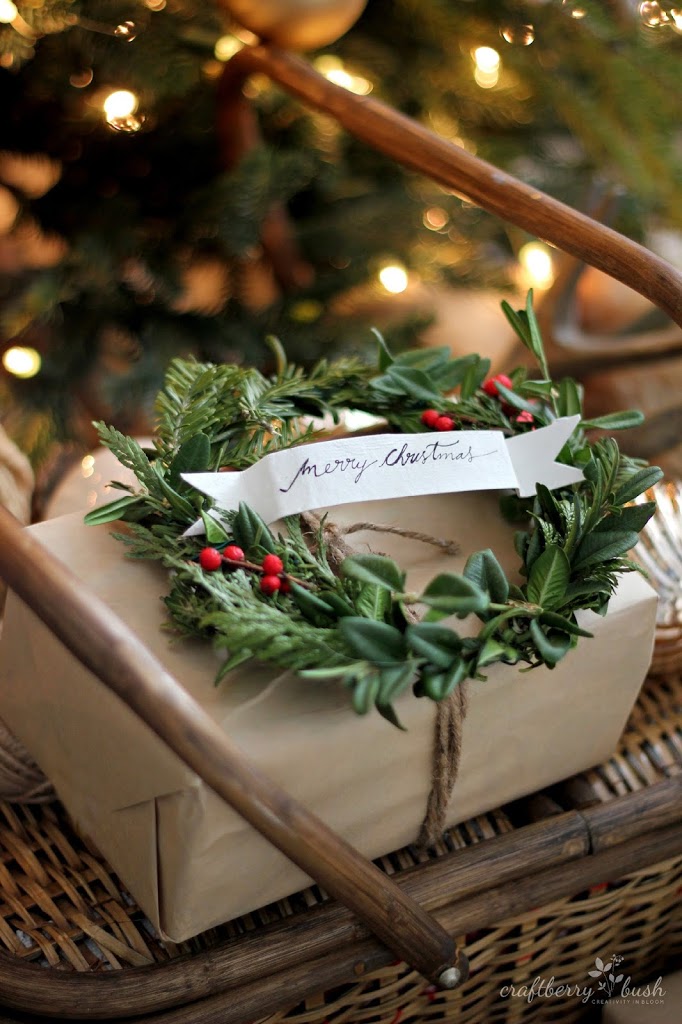 For this one, I added some pretty winter berries.
Please make sure you check out these other lovely
wrapping ideas, 
which will go live tomorrow morning.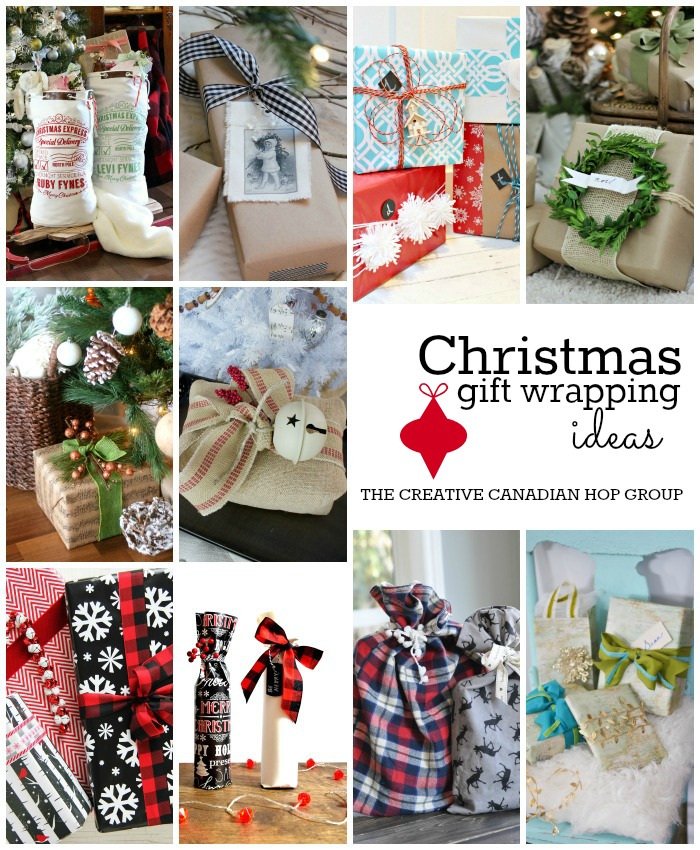 Thank you so much for stopping by. 
See you tomorrow for our Holiday House Walk…yay!