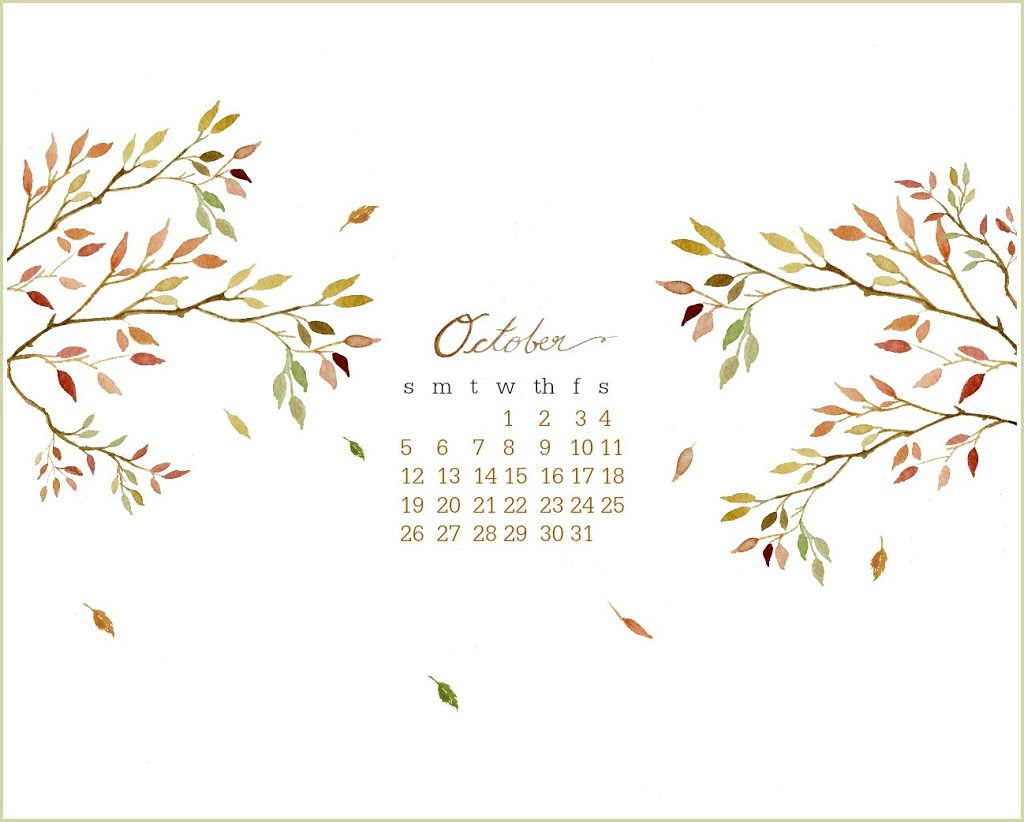 Go

HERE

to download calendar
Hello friends! Can you believe that it's October already?
October is my favourite month, not only because it's my birthday month,
but because of the beautiful fall colors and the new coziness of home.
I decided to keep this month's calendar very simple,
with just a few branches and some falling leaves. I hope you like it…:)
Here's to a great October!
Thank you for your visits, they mean so much.
Have a beautiful day !
much love,