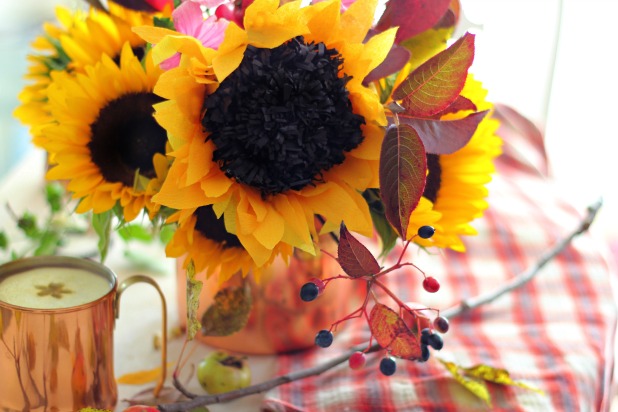 Fall is truly one of the most majestic seasons.
With its ever changing fiery landscapes and plentiful harvest.
It is during this season that I feel most creative.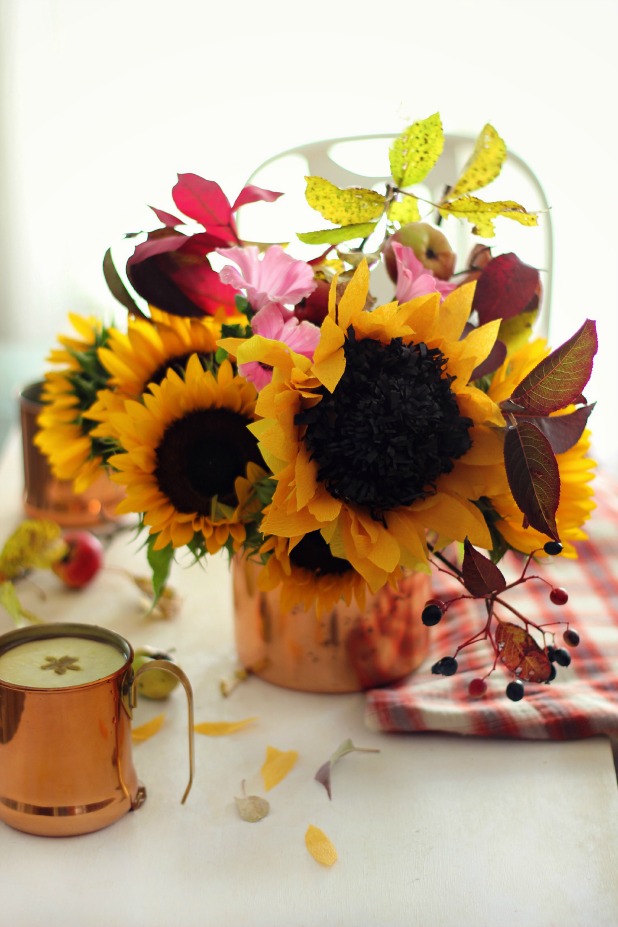 Not sure what it is about the cooler days
that makes me want to create even more than usual.
This week I challenged myself to make something new to me.
And though I was nervous because I wasn't sure
how I was going to do it, I think it turned out ok.
I've mixed the paper sunflower amongts real ones, some wild foliage and a couple of crab apple branches. What a sweet representation of fall, don't you think?
I hope you can join me there.