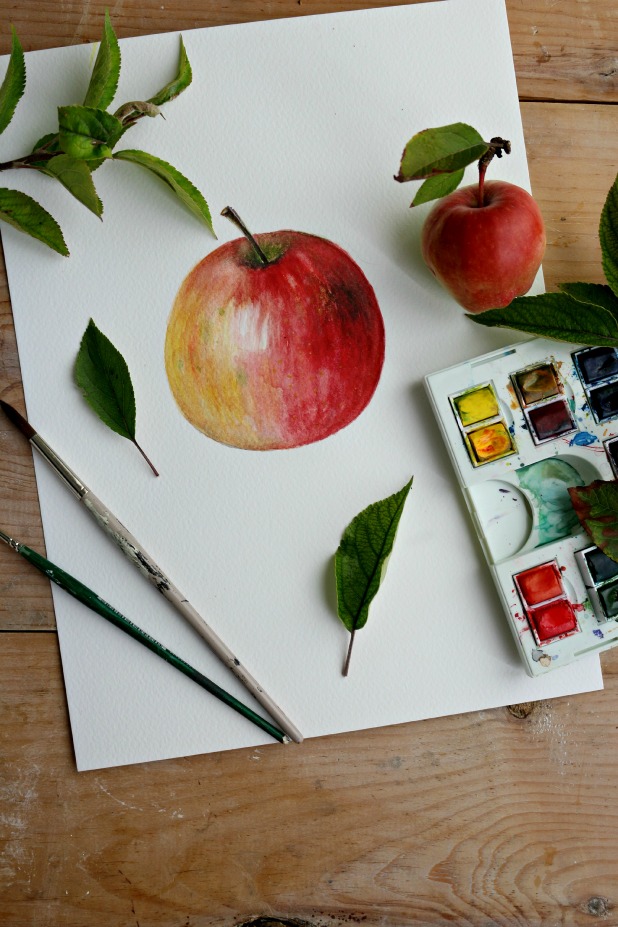 The silence of early morning sunrises inspire me to paint. As the world slowly starts to stir, the birds sing their morning song. And while the breeze still cool from the moon's embrace, my brush and I converse. We speak not about world events or to do lists. We talk about the magic of color and light. It then it shows me its dance. That familiar waltz upon the paper that takes me away and makes time stop.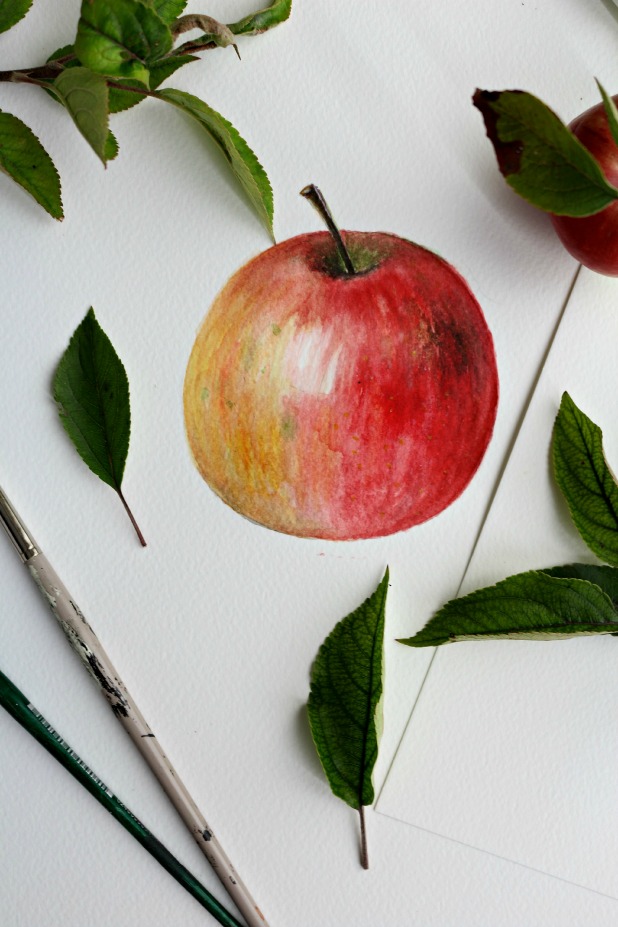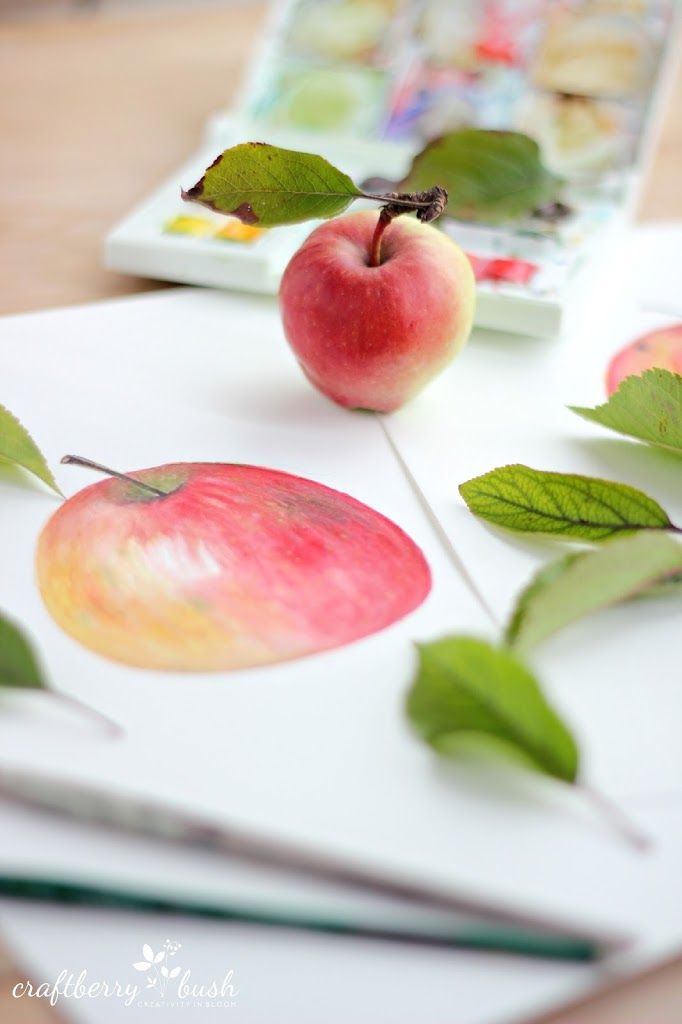 Today I am sharing a step by step tutorial on how to paint an apple using watercolor.
I hope you can stop by and hopefully be inspired to create with me.
Thank you so much for visiting.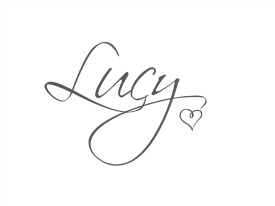 I used the same technique to create this printable.