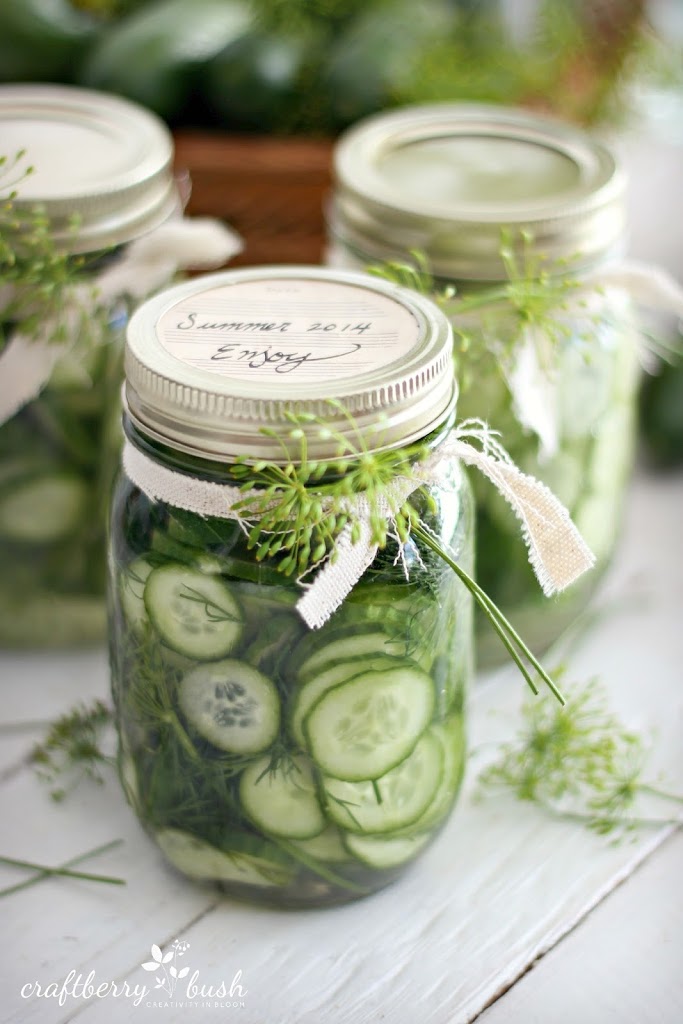 As summer slowly takes a bow, I find myself trying to preserve a little bit of its goodness.
I made in order to keep one of my favourite plants indoors.
And today, I am joining some of my friends to share a couple of
delicious canning and preserving recipes.
Admittedly, I was a little hesitant to try this out because
1. I have never tried pickling before and
2. I am a little bit impatient when it comes to waiting for the final product.
My type of impatience is limited but not exclusive to :
Waiting for the first layer of paint to dry prior to applying the next layer.
Waiting for dough to sit for an hour before baking.
Waiting for hubby to come home to hang a picture etc, etc.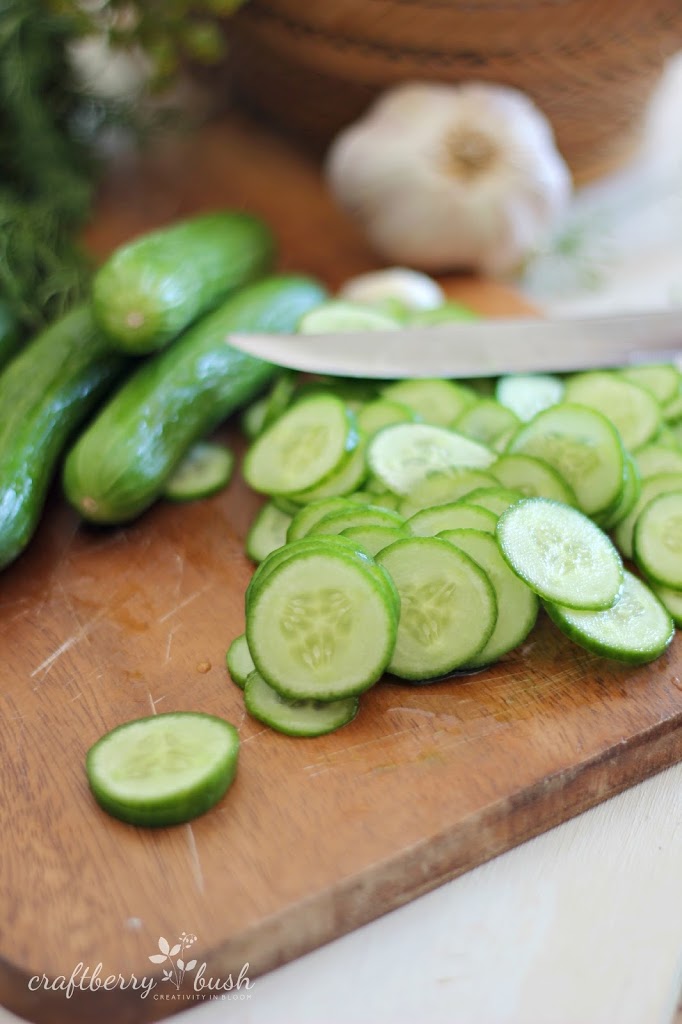 This was no exception, as I didn't really want to wait the two weeks it would take for my cucumbers to pickle in order to find out if I had succeeded or not.
So after doing a little research, I learned that
the easiest and fastest way to pickle cucumbers is to simply wash, slice, stick them in vinegar add a little salt and put them in the fridge.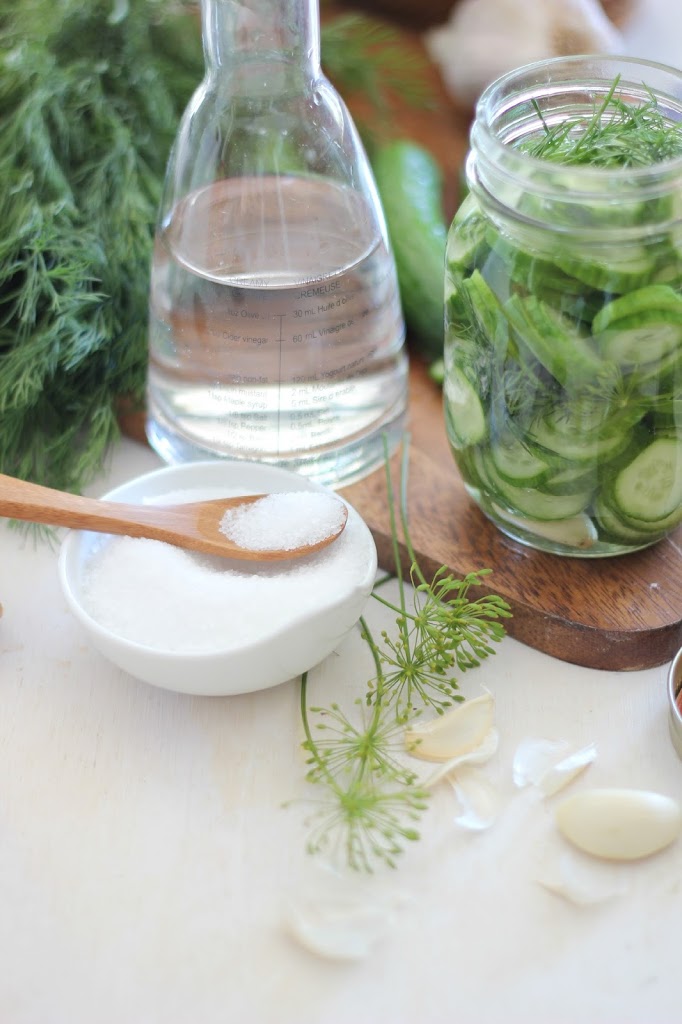 But of course! my mom uses this method to pickle carrots, cauliflower, cabbage etc. to this day. (I see you shaking your head mami)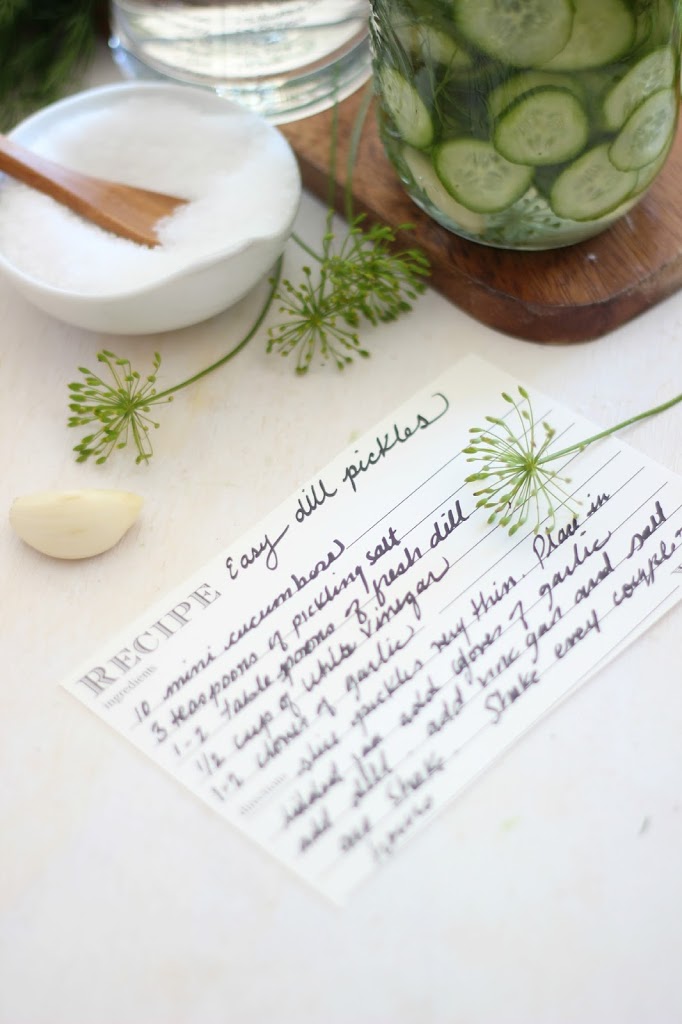 Refrigerator pickle recipe
3 teaspoons of pickling salt , Kosher salt or coarse salt
2 tablespoons of fresh dill ( I used whole heads which contain the seeds)
1/2 cup of vinegar or enough to fill the jar you are using just below the neck of the jar.
1 – 2 teaspoons of dried red chili pepper (optional)
Method.
Wash mini cucumbers and slice very thinly
In a clean jar, place a whole peeled clove of garlic,salt and half the amount of dill.
Fill half the jar with cucumbers and add some more dill and another head of garlic.
Fill the jar to the top with cucumbers and remainder of dill.
Our vinegar in jar until cucumbers are completely covered.
Close lid tightly and shake contents.
Place in refrigerator and shake contents once in a while throughout the day.
These pickles tasted good enough to eat after a few hours
but reached their best tasting point after 3 days.
The kids love them and I will probably have to make another batch soon.
I will update this post as the days progress and will let you know my findings.
So far so good, but I think there's a reason why people say
'best things come to those who wait'.
Here are some other canning and reserving recipes