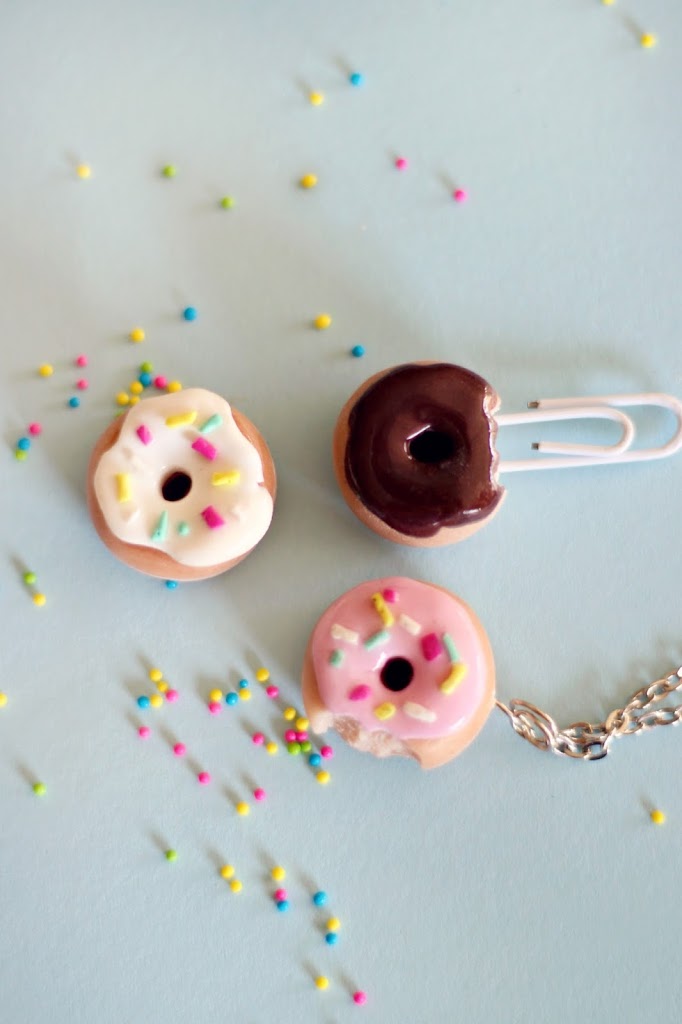 Hello all ! I hope you had a great weekend
and your week is off to a great start!
Last week Bella and I played with
polymer clay and made these adorable doughnut charms.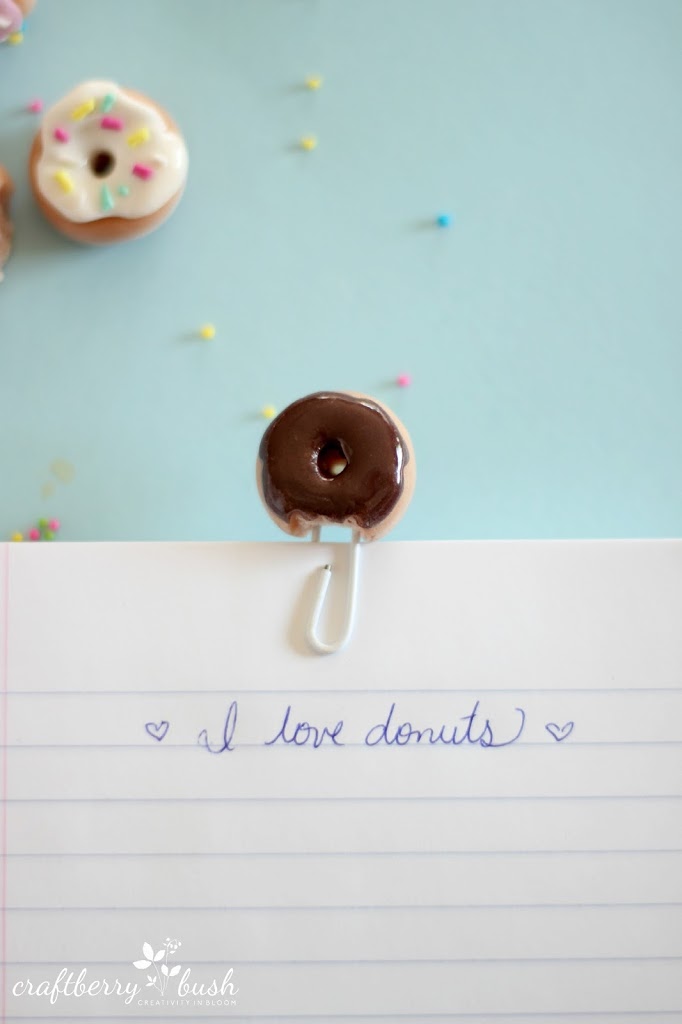 I thought it would be appropriate to make a couple
of adorable polymer clay doughnut paperclips as well,
seeing as this is our last week before school starts. Isn't is sweet?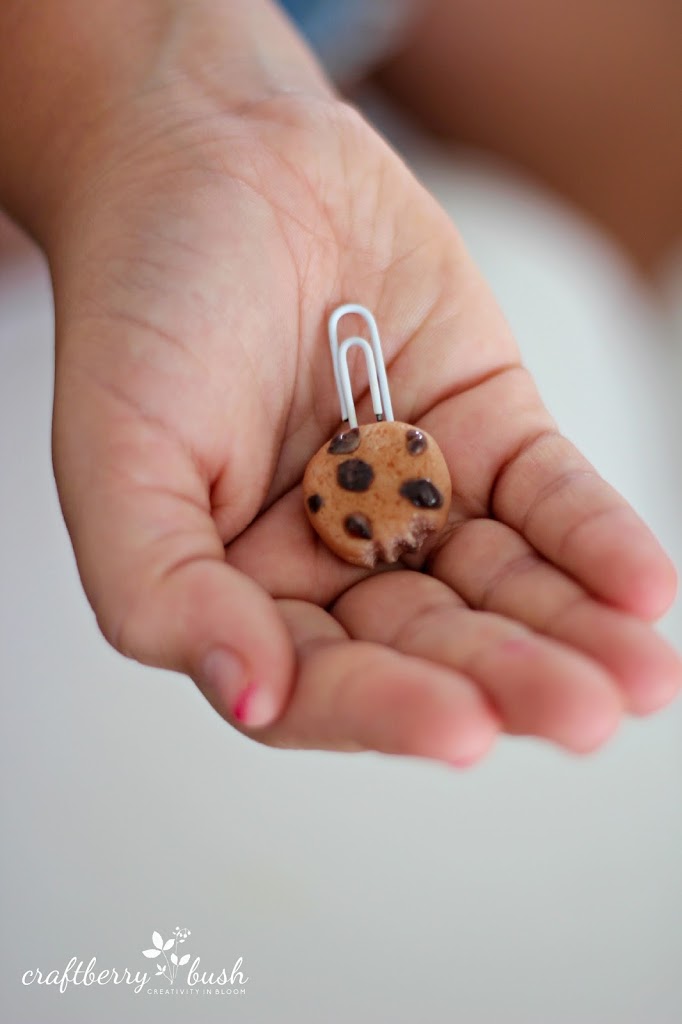 We also made this little cookie which I will show you how to make next week.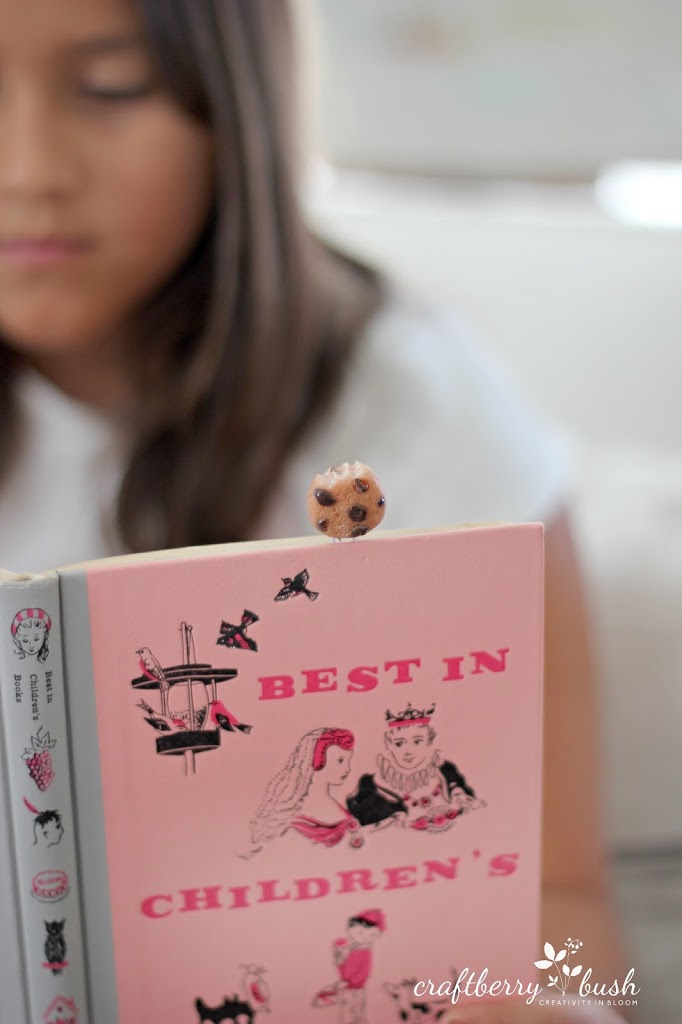 Polymer clay is one of my favourite mediums and I never get sick of playing with it.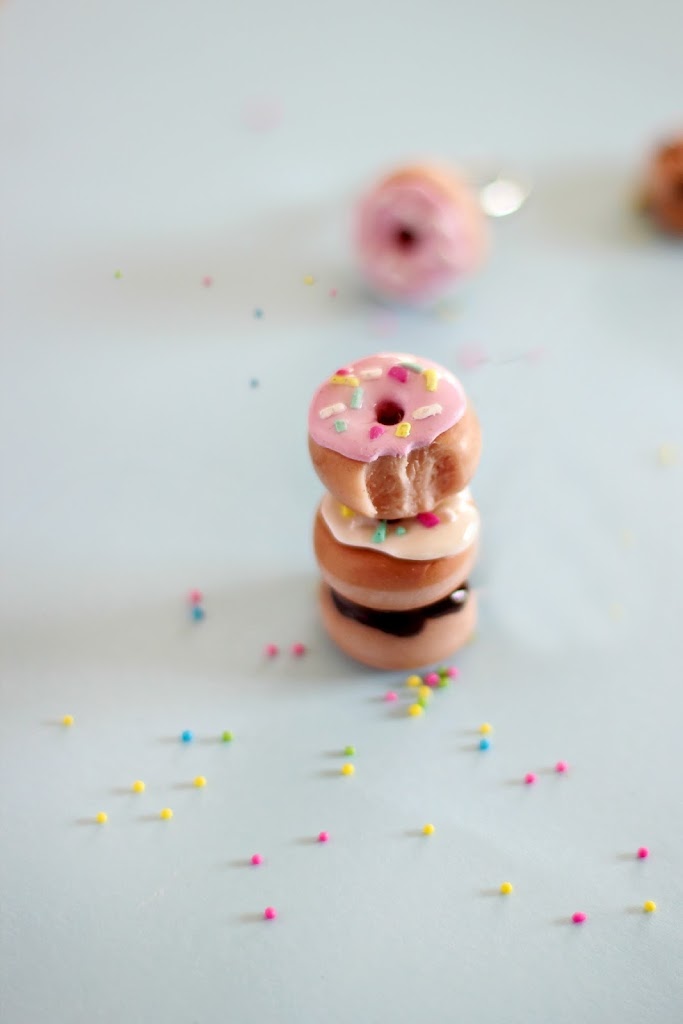 Head on over to my ehow blog to learn how easy it is to make these adorable mini polymer clay doughnuts…:) You're gonna love it!