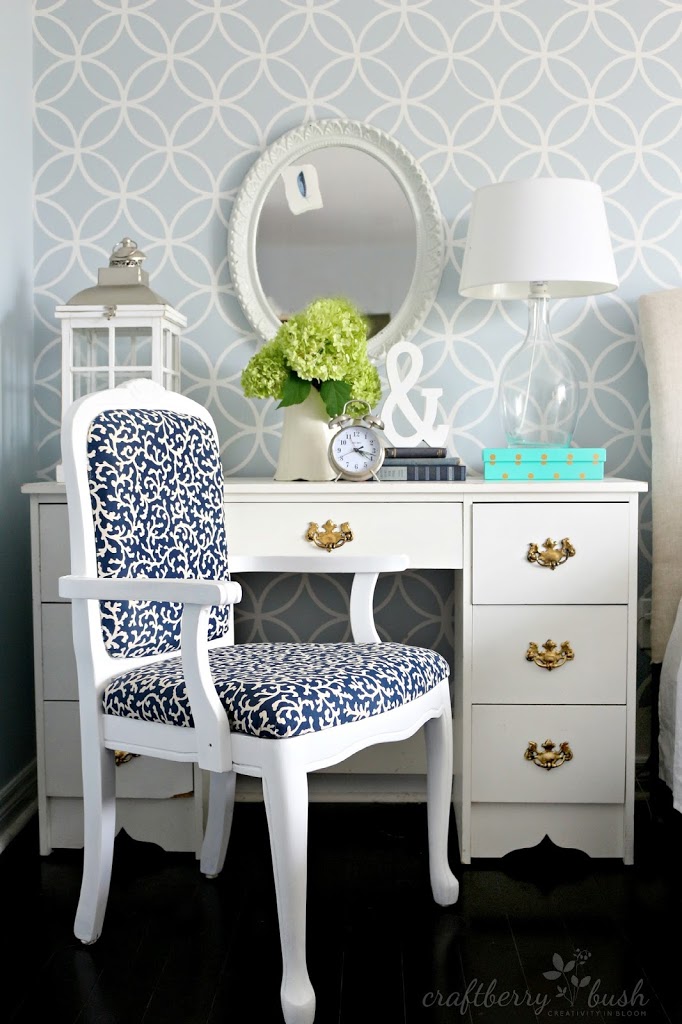 A quick post today, to show off this pretty little chair.
I don't do a lot of furniture makeovers ,
I tend to leave that those who actually know what they are doing.
But I did wanted to share with you this chair because I loved how it turned out .
The best part is that it costs us $0 and it literally went from trash to treasure.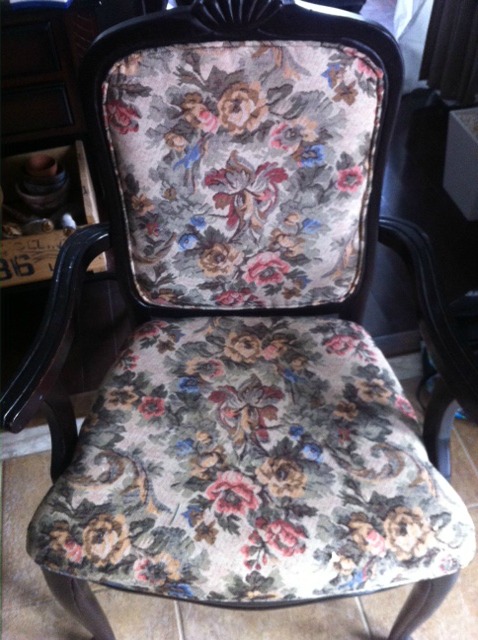 Here she is the day we brought her home.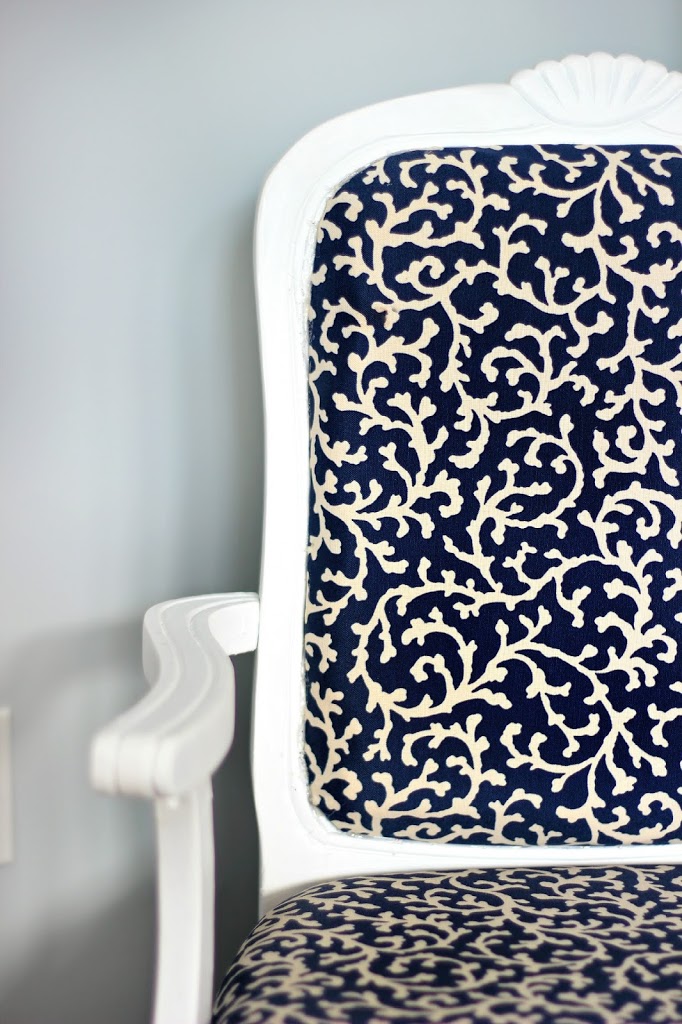 And after a little paint and this gorgeous fabric….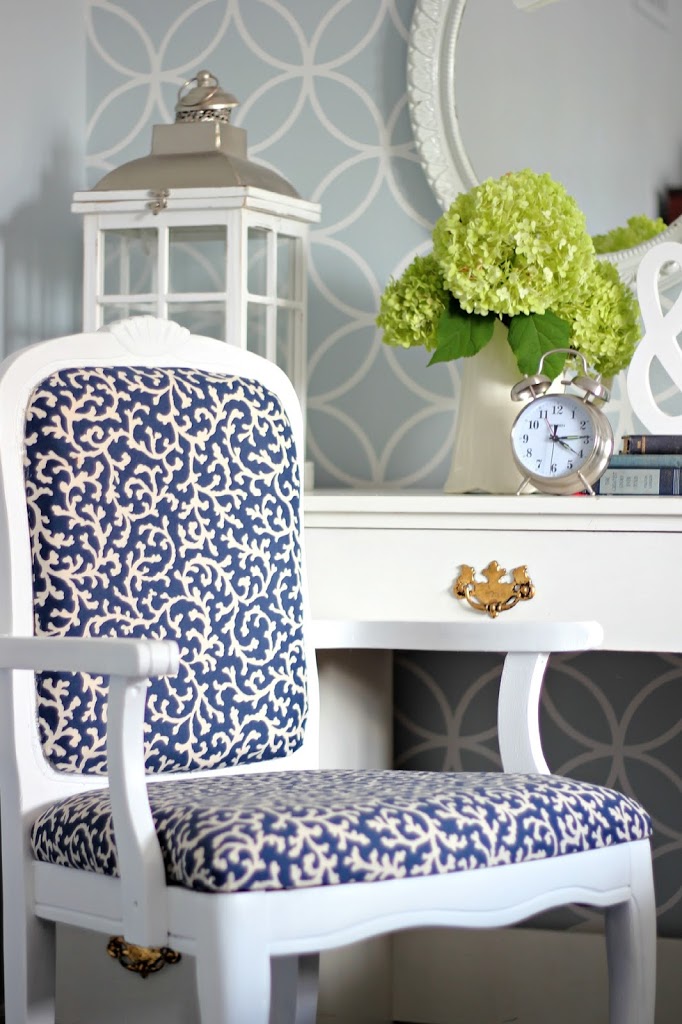 It looks like entirely new piece and I love it.
I must give credit to hubby for doing such a great job reupholstering the chair.
We used some of the free fabric that was in my swag bag from Haven.
Their selection is incredible! sigh.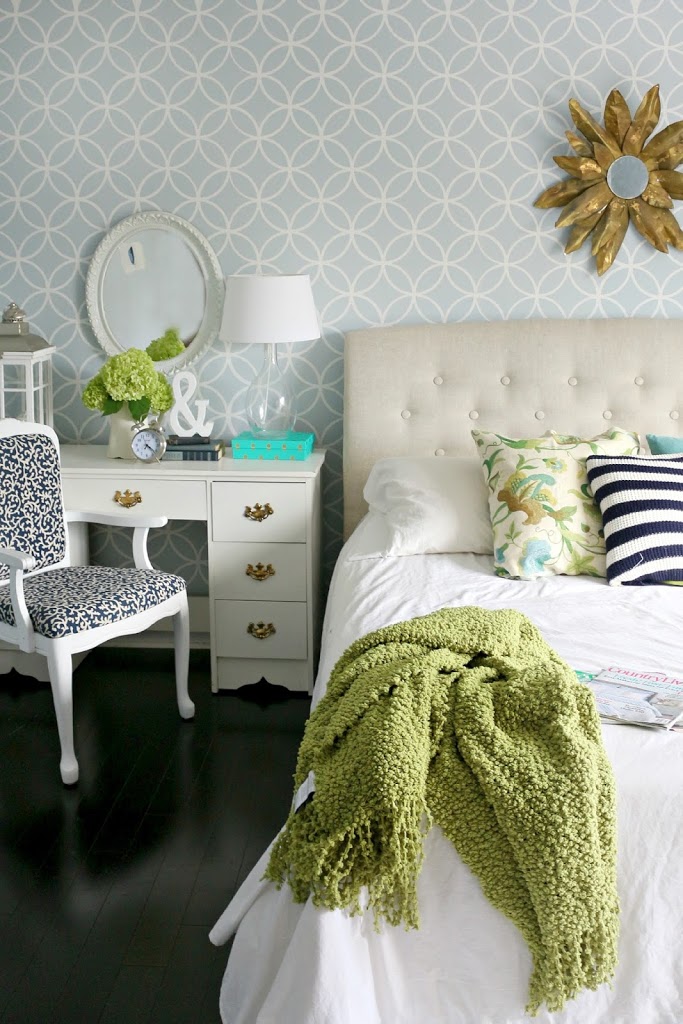 So next time you drive by a sad looking piece, you know what to do…:)
See you later on tonight at The Inspiration Gallery…xo