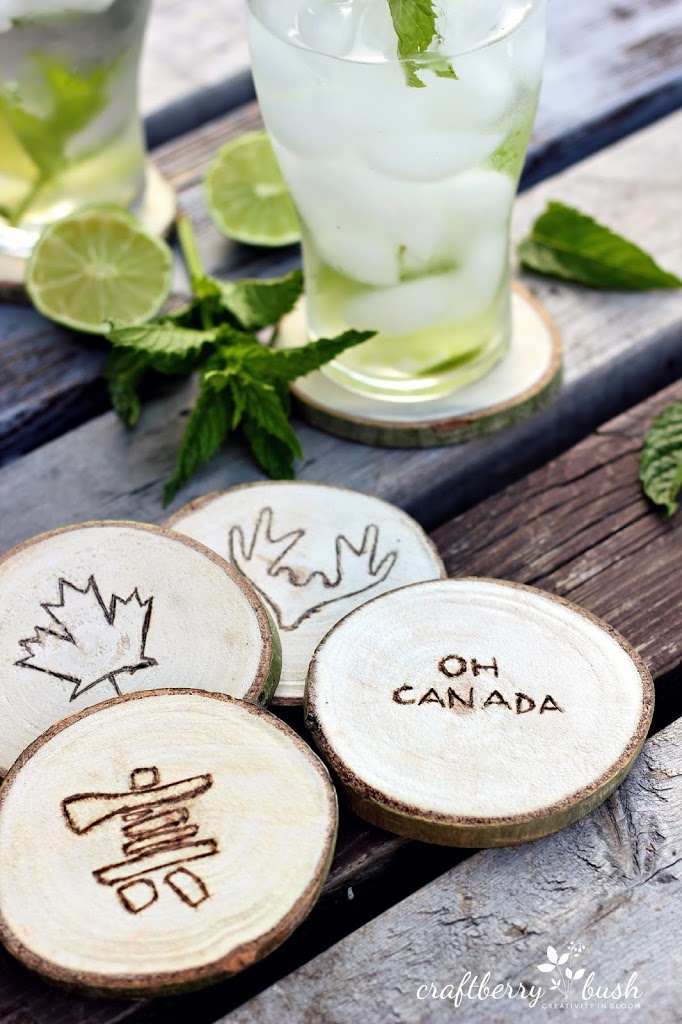 I have teamed with more than 30 AMAZING bloggers to tackle the
challenge
of creating a patriotic project or recipe
without using the
traditional red, white and blue color scheme!
How fun is that?!
Starting last week and running
through July 4th, more than 30 projects
will
be
shared on some of the most
awesome blogs around. I can't w
ait to see
all of
the inspirational projects
and hope you will find some inspiration as well.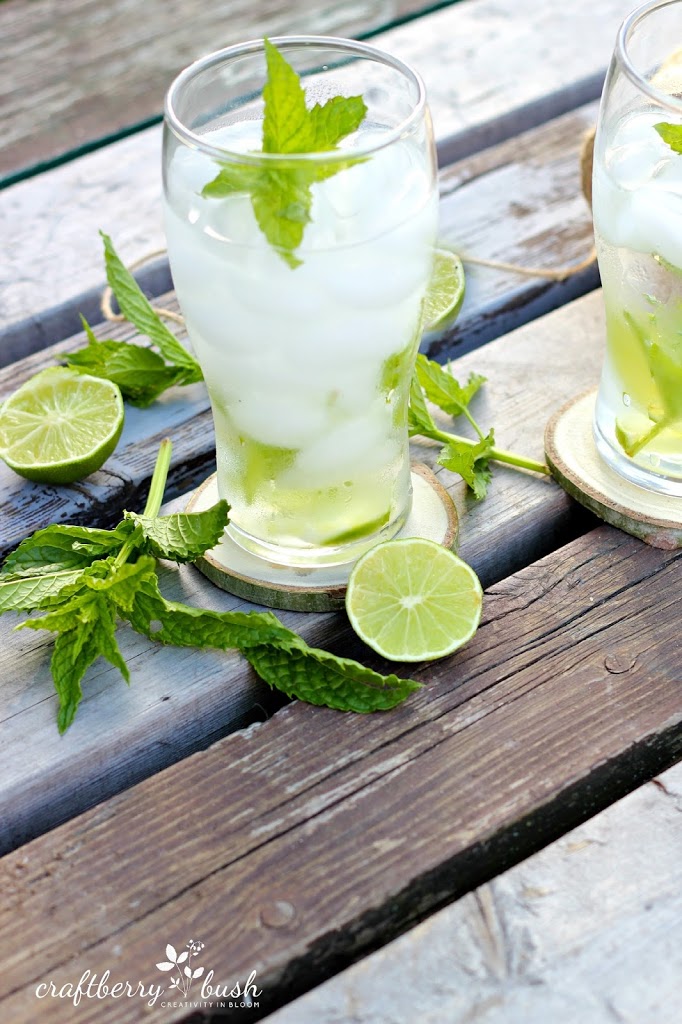 I must admit, it was a bit of a challenge to come up with a
patriotic
project without using the color red to represent Canada.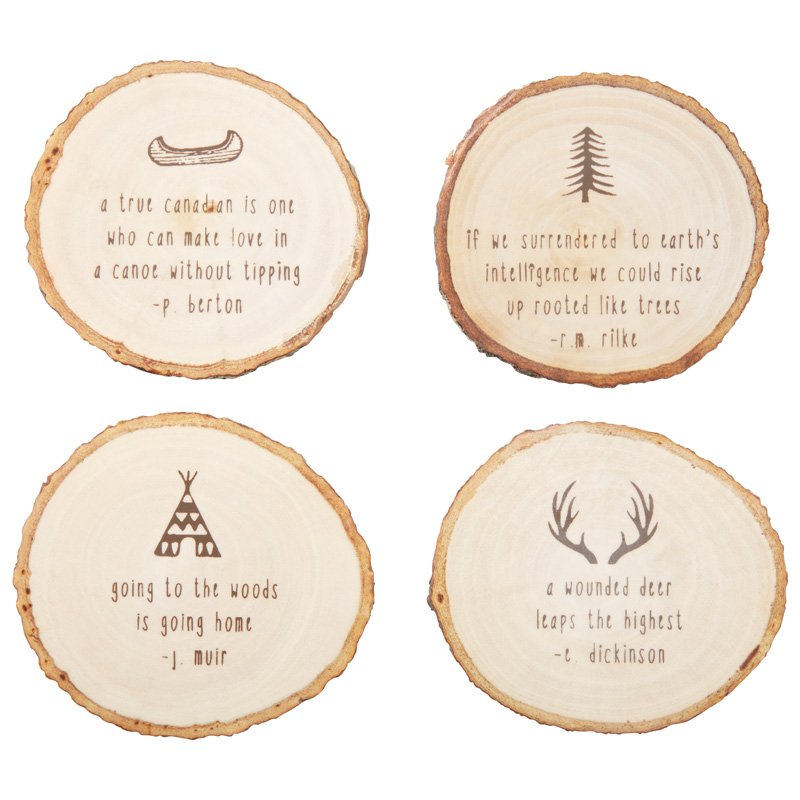 But I remembered having seen these gorgeous faux wood coasters
at the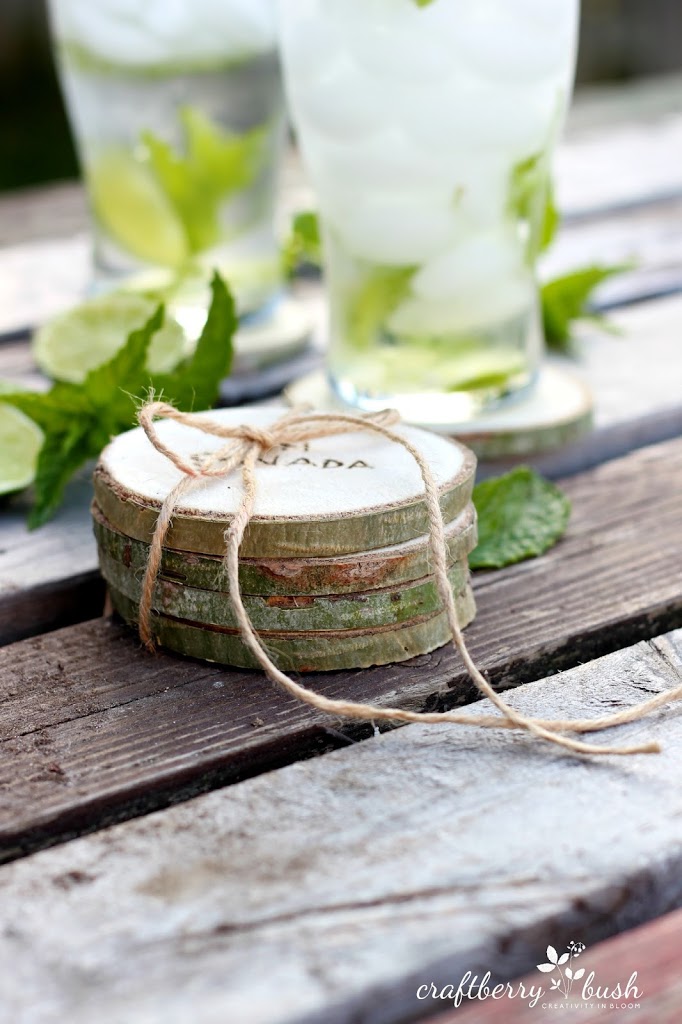 This was a great project to do, not only because it's cute and inexpensive, but
my
entire family helped me with it – from cutting, to sanding, to drawing, to staging.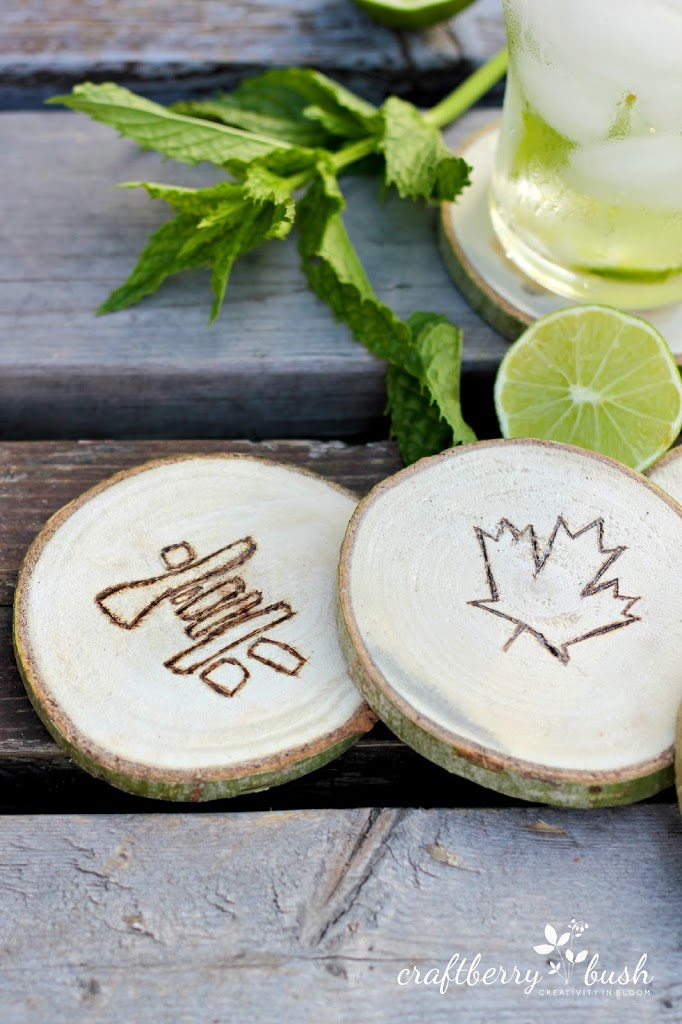 Just slice the wood, draw or transfer the desired design,
burn it with
the pen and to finish it off, seal it with lacquer or stain them if you wish.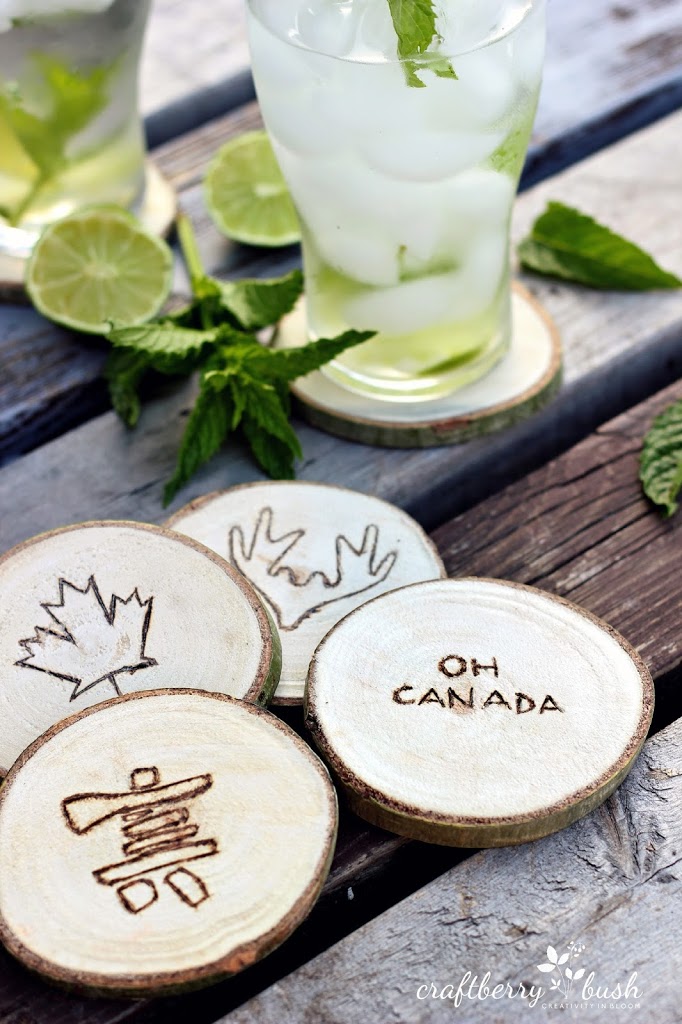 Now, before you head out, be sure to check out the AMAZING projects
that were shared last week AND be sure to enter for your chance to win a
$310 Target Gift Card by using the Rafflecopter at the end of the post!