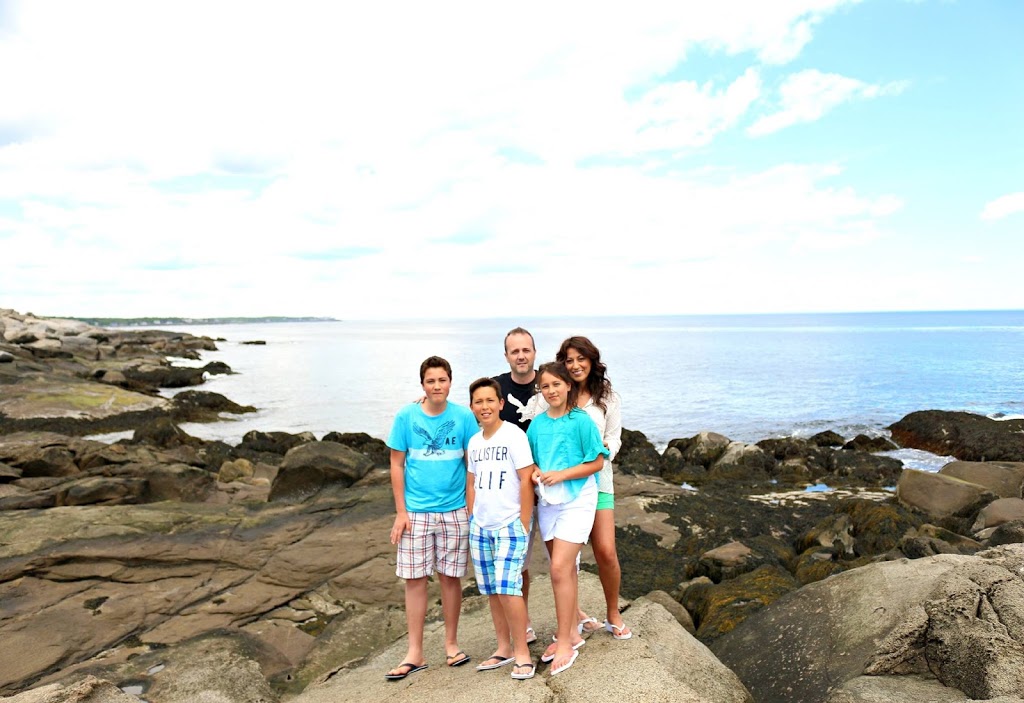 If you follow me on Instagram or FB, than you might know that a couple of weeks ago, we experienced our first family road trip. We traveled for about 11 hrs from outside Toronto through Montreal, Vermont, New Hampshire and through the beautiful state of Maine.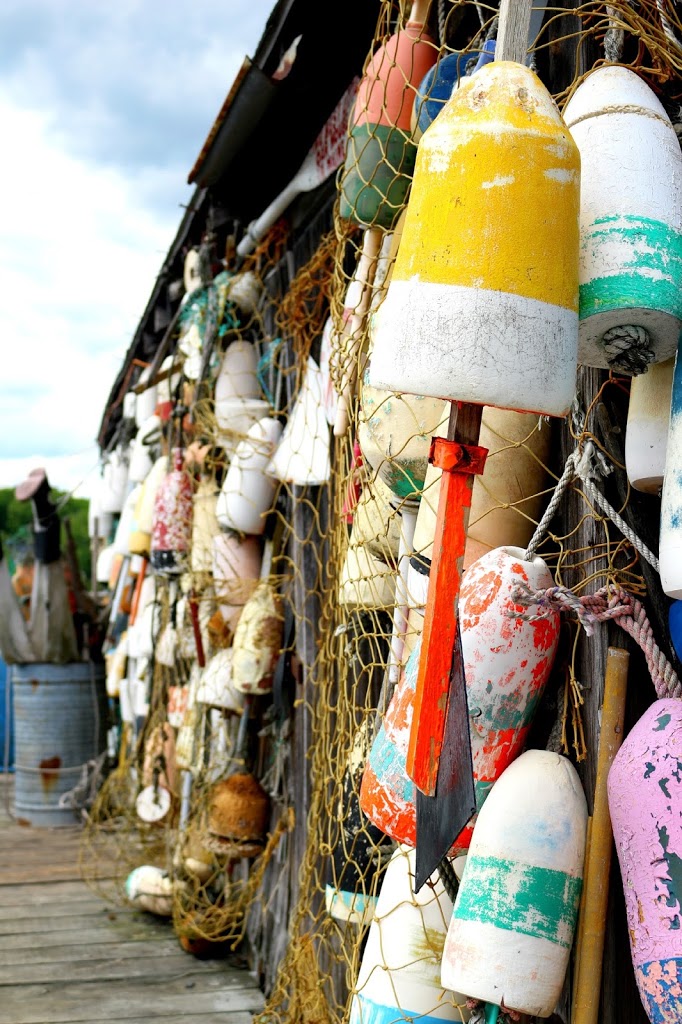 While there, I fell in love with the beautiful
scenery and especially, with this particular shack.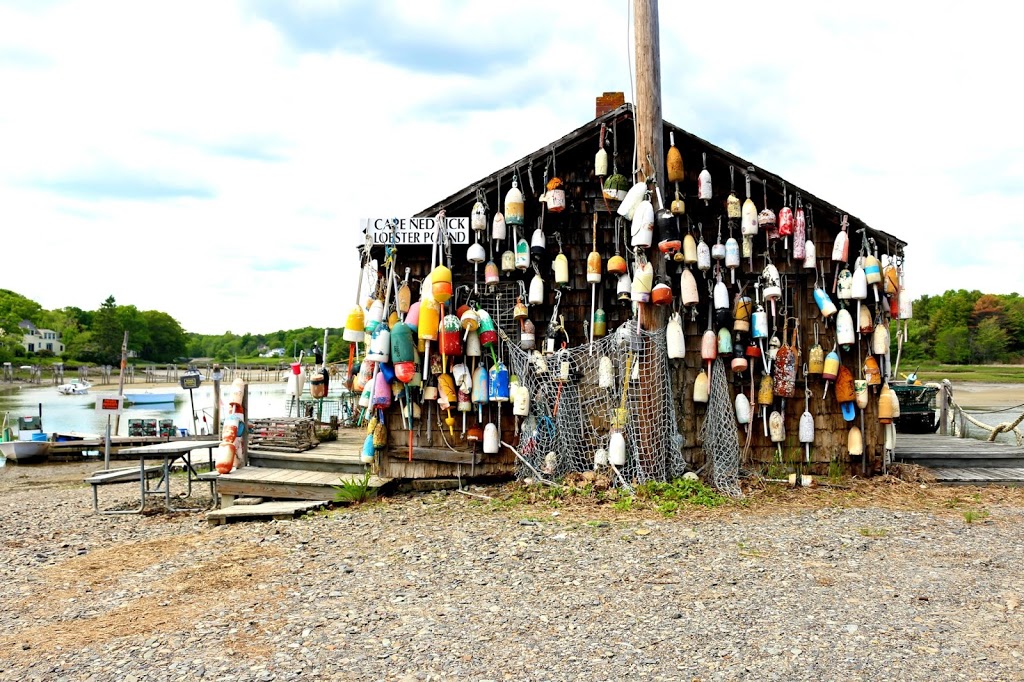 I have never seen anything like this in person,
so you can imagine how excited I was when we accidentally drove by.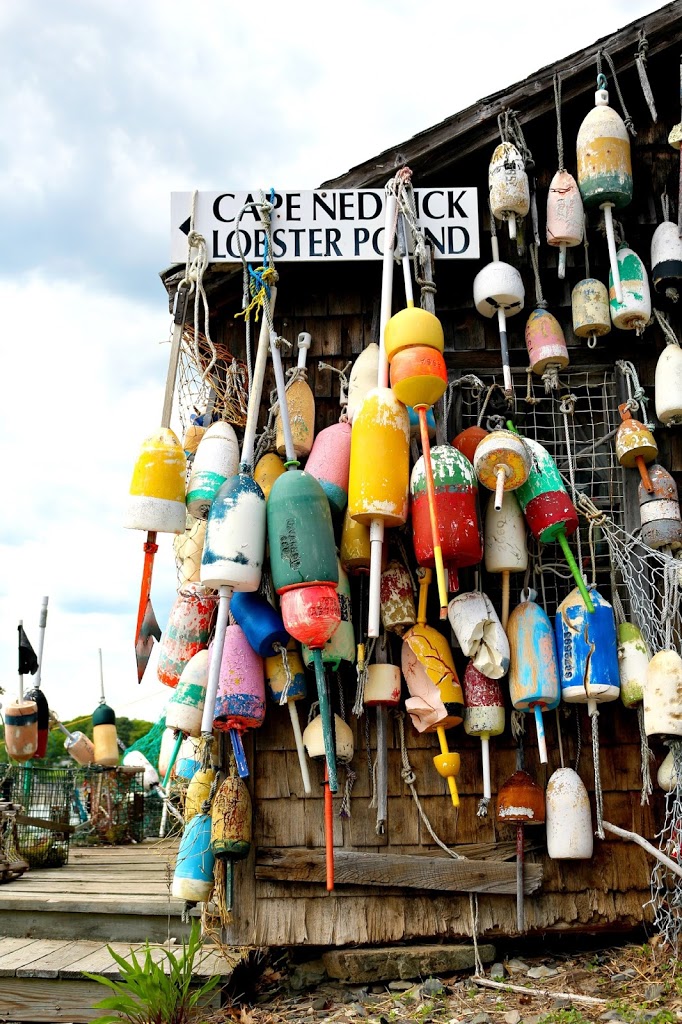 All the beautiful colors faded and old, telling past fishing stories .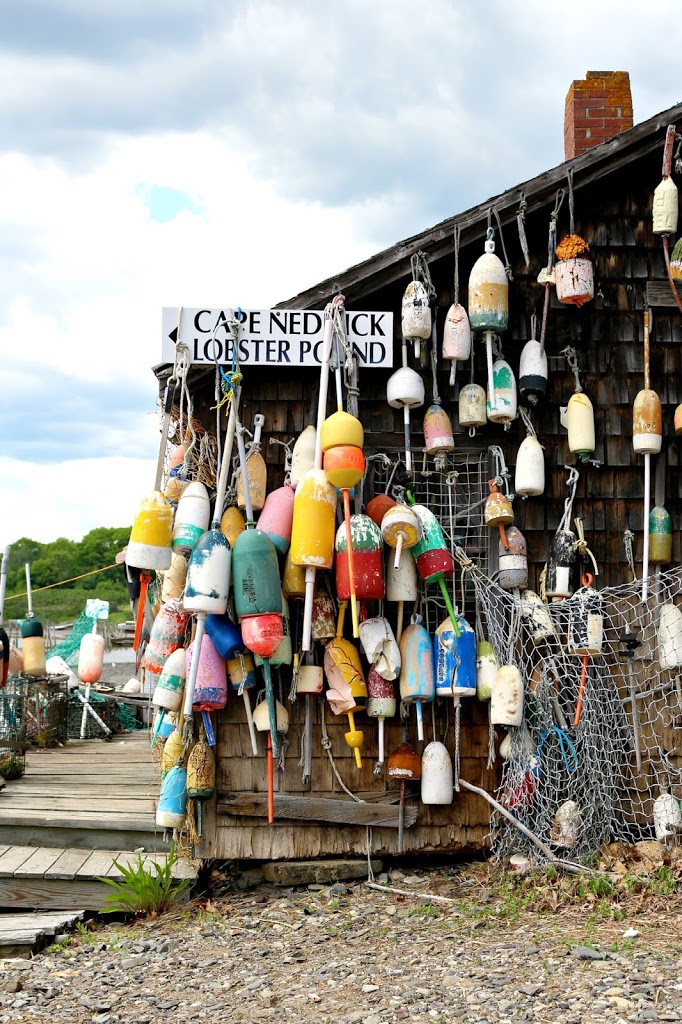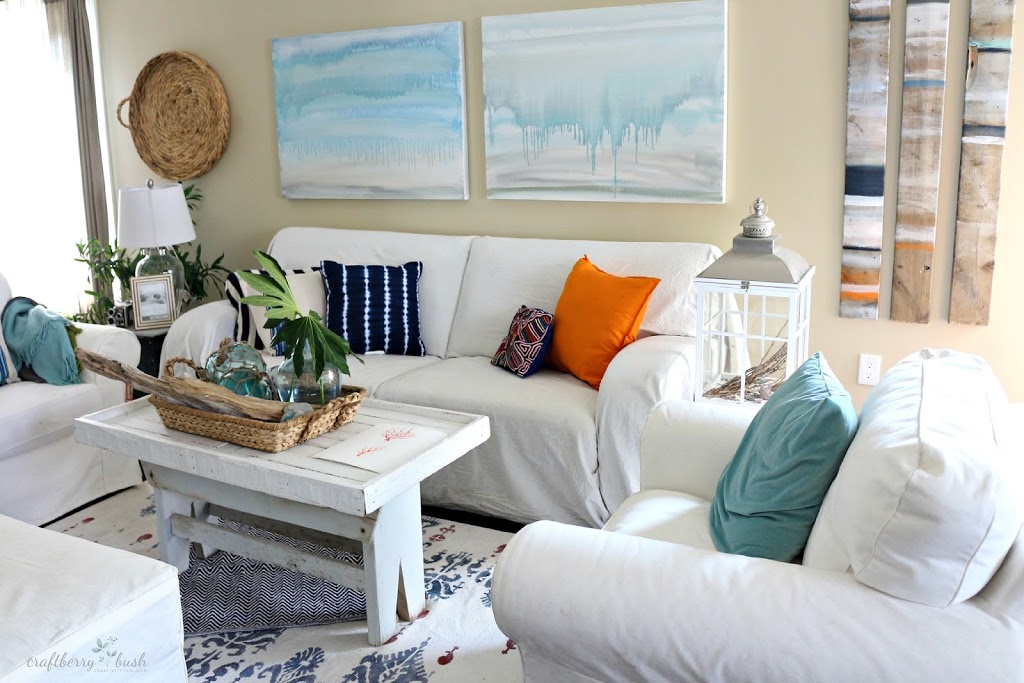 It's no wonder that our summer house tour took on such a coastal feeling this summer.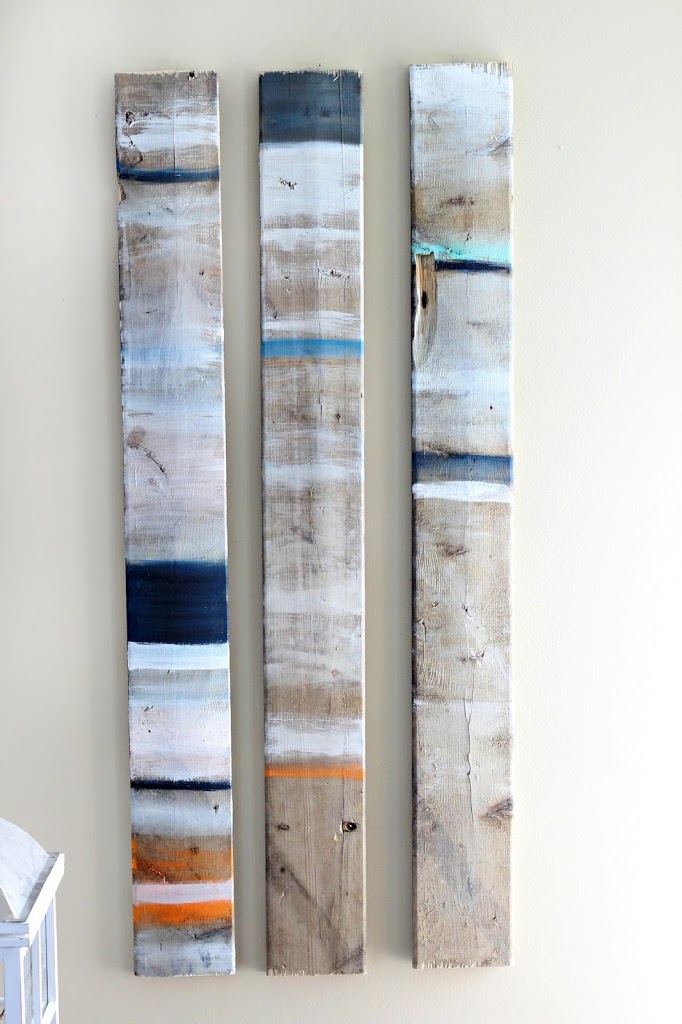 Inspired by what I had just seen, I wanted to
to create the look of buoys but in my own way.
I made a super easy pallet display that took about 5 minutes to make.
Take an old plank of wood, slap some random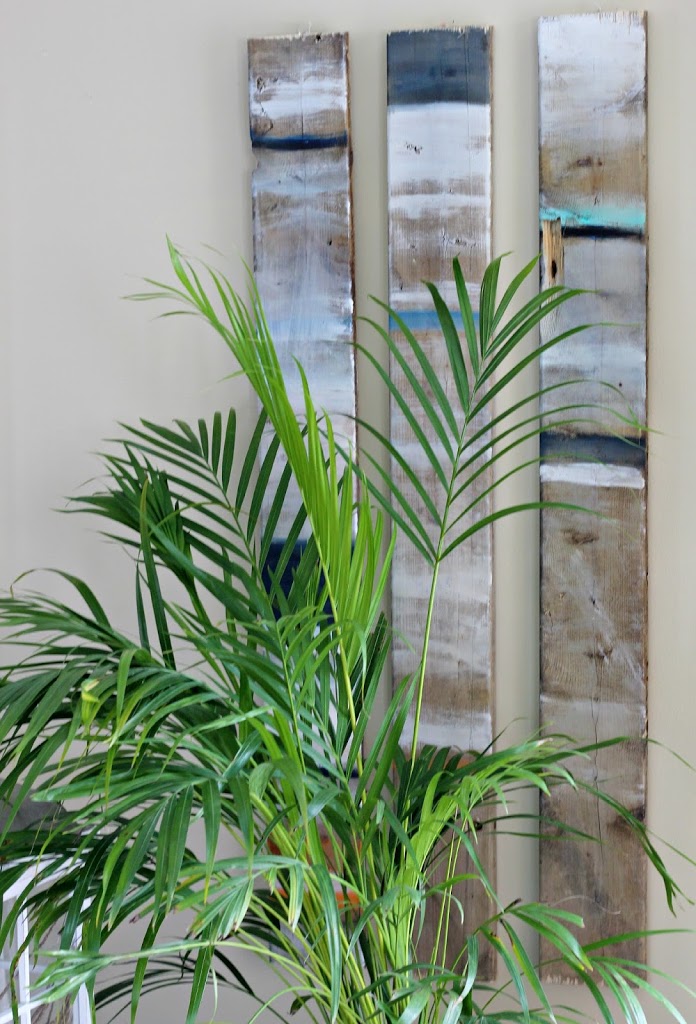 It's a perfect way to fill in an empty space on a wall without spending a lot of money if any.
Don't you just love easy and inexpensive projects?

Thank you so much for taking the time to visit.
Please come back tonight to link your own
projects at The Inspiration Gallery.