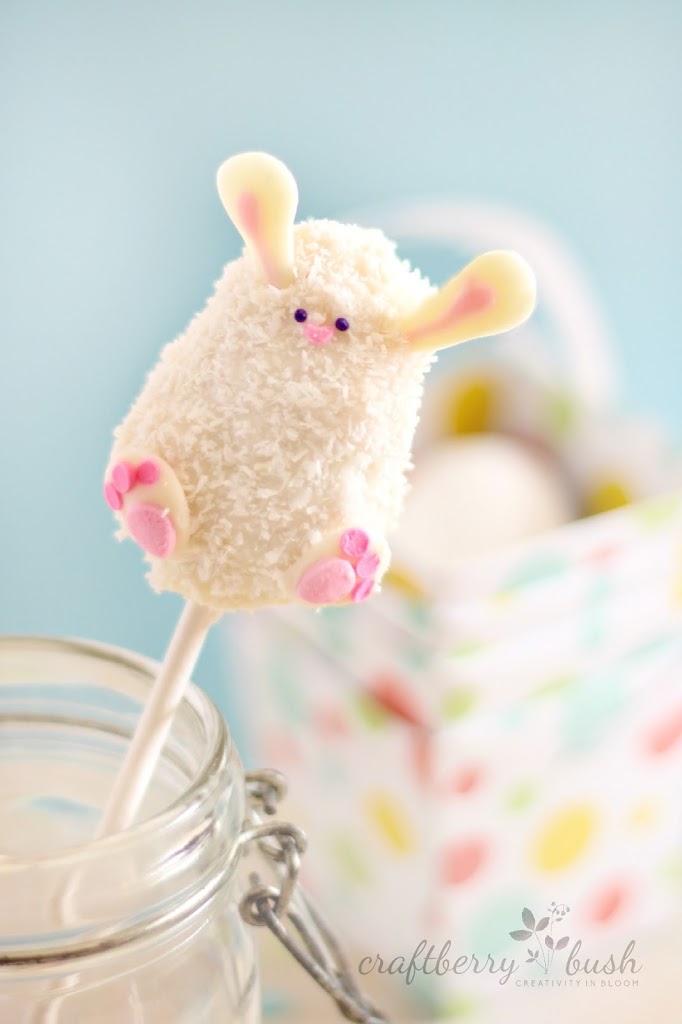 Hi friends! Happy Tuesday.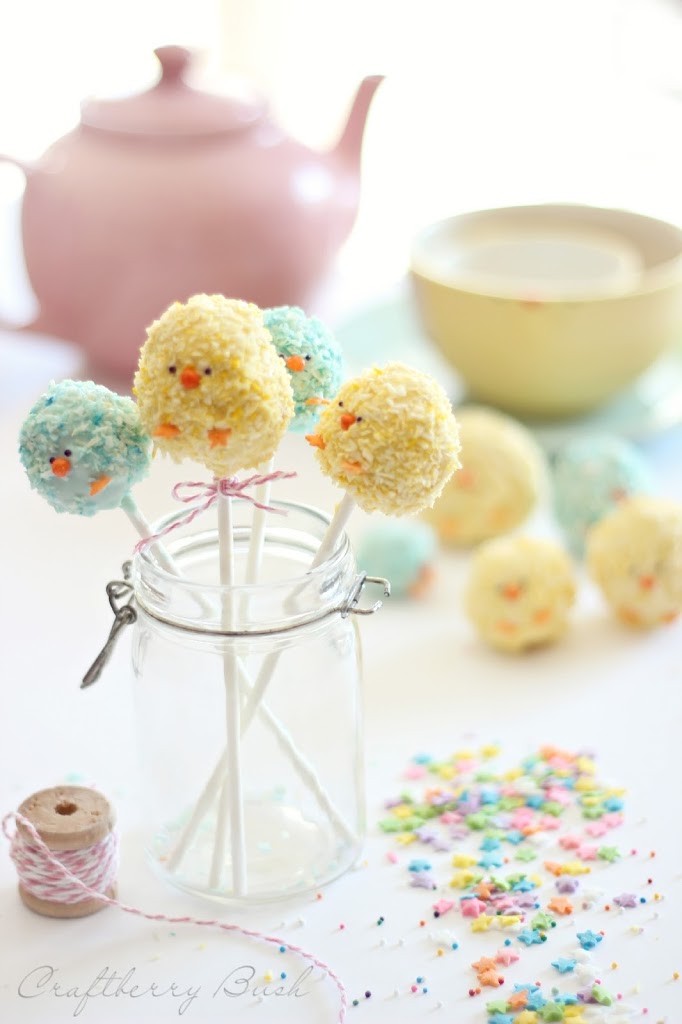 Therefore, I decided to do a little tutorial but instead
of doing more chicks I wanted to do something a little bit different.
Cute little *Rice Krispies Easter bunnies or something rather. ha.
Not sure if they look that much like bunnies…but you get the idea.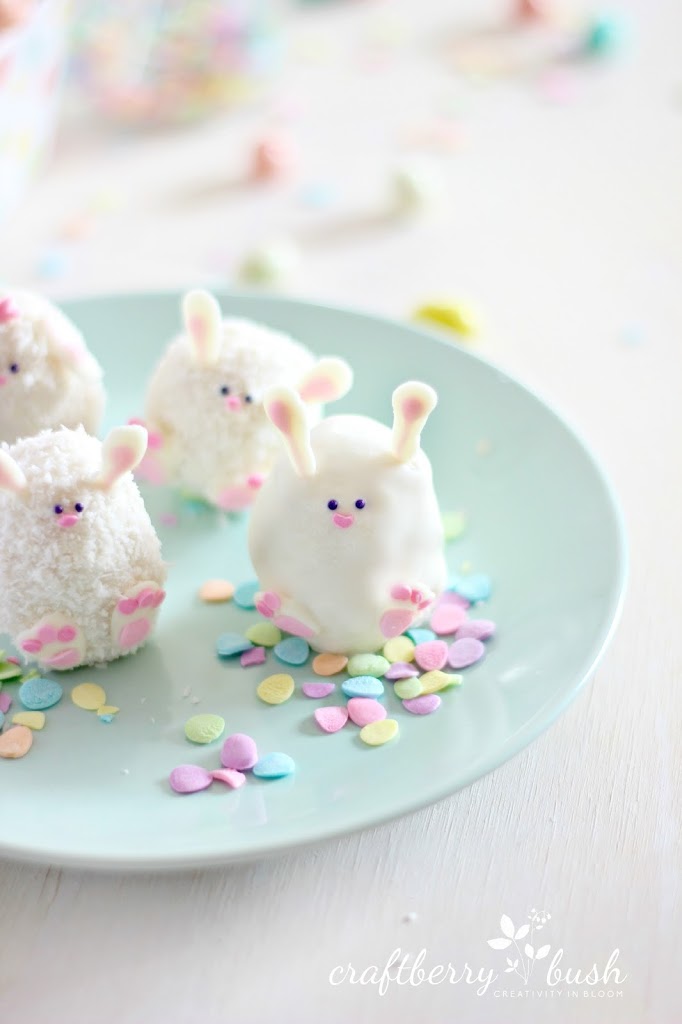 Some of you, including my son, don't like coconut so I left one with just chocolate. The reason I chose to cover them with coconut is because of the lumpiness of the Rice Krispies. The surface is not even and therefore the coconut serves as a camouflage to any imperfections. It still looks ok with just the chocolate…:)

Here we go….*Rice Krispies Easter bunny pop tutorial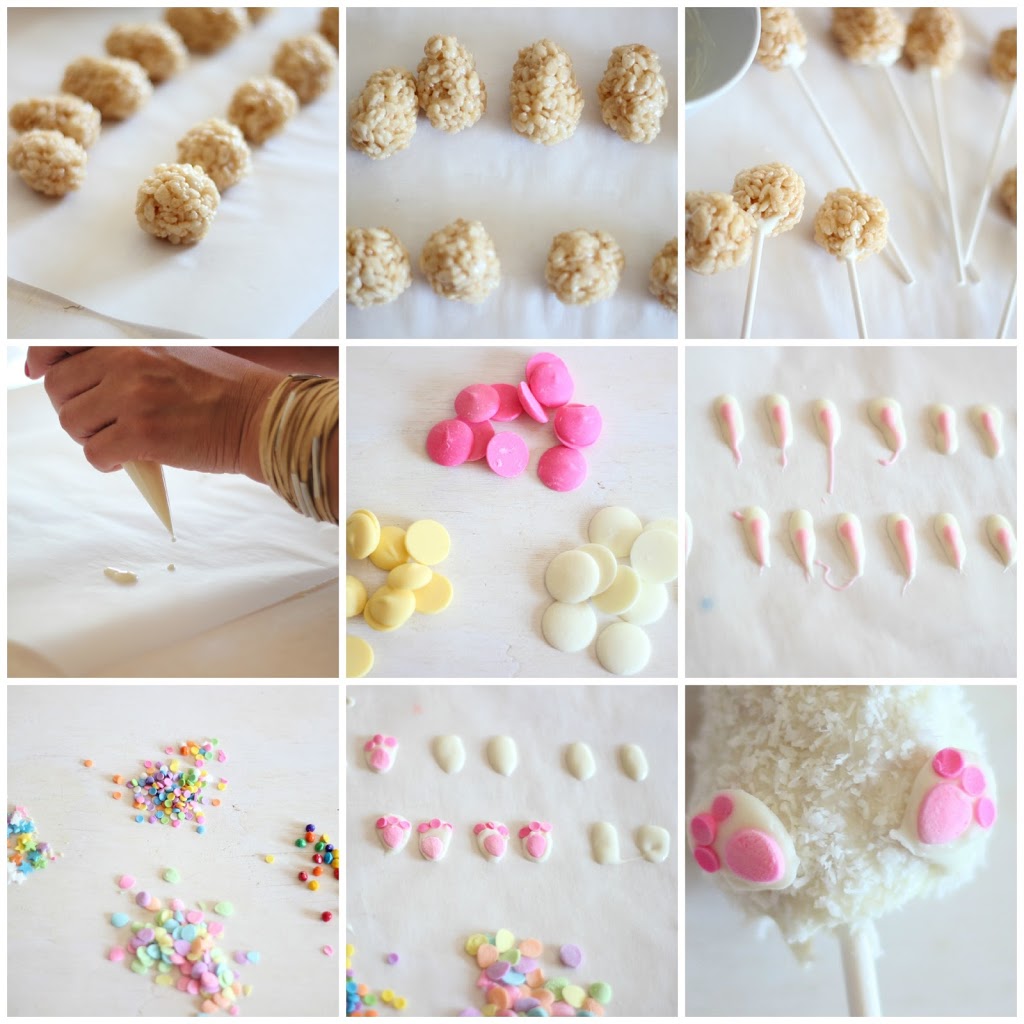 1. Prepare your favourite Rice Krispies square recipe as per box instructions.
2. Allow mixture to cool to the touch
3. Rub a little bit of butter on your hands and form several Rice Krispie balls. (for the bunnies, I made an oval shape)
3. Melt some chocolate and dip a candy stick in it and insert it into the Rice Krispie ball.
4. Place in the freezer for 5 minutes.
5. While Rice Krispies are cooling in freezer, pour some of the melted chocolate into a piping bag.
6. Pipe several tear shaped ears onto parchment paper, allow to cool.
7. Pipe several oval shapes(these will be the feet) prior to chocolate setting, add the candy confetti as shown to form the padding of the bunny's feet.
8. Set aside and allow to cool for a few minutes.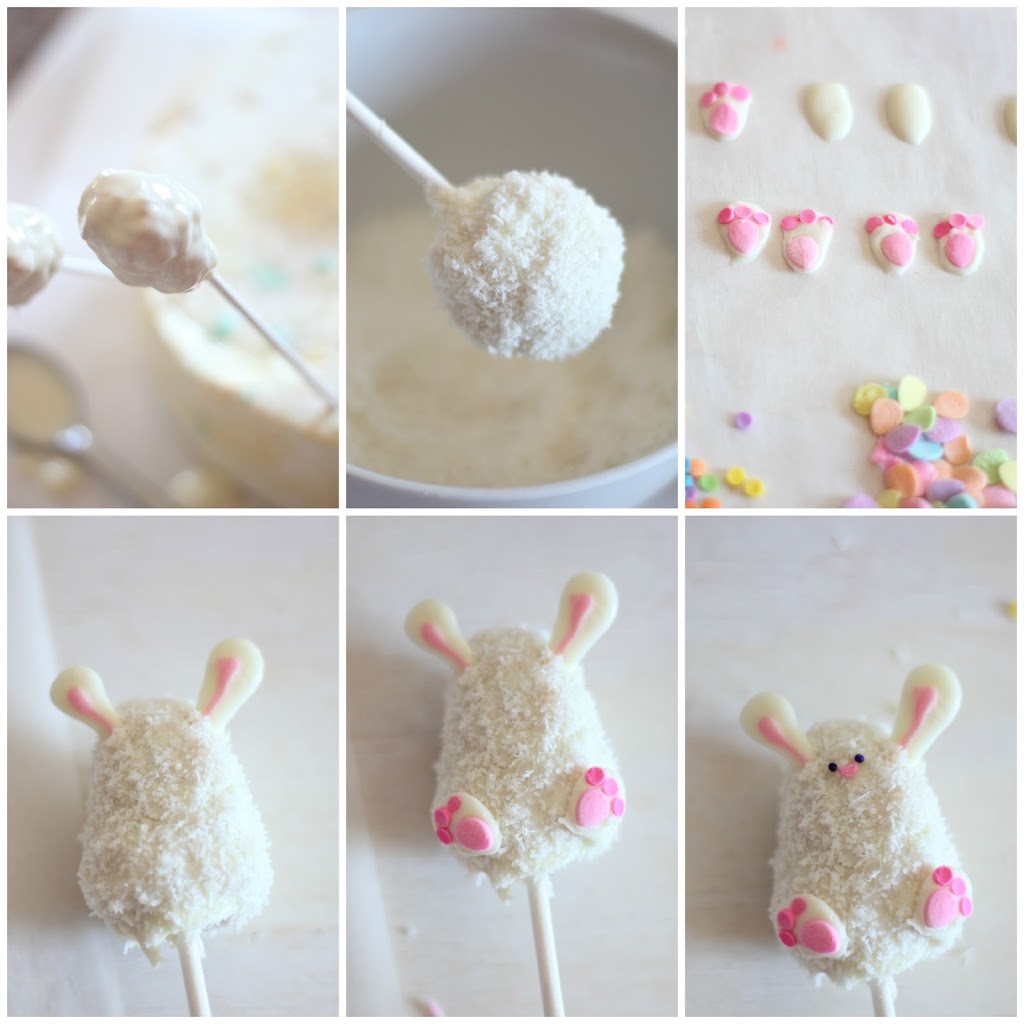 9. Melt some more chocolate in 15-20 second intervals in the microwave, stirring in between.
10. Allow chocolate to cool slightly and dip Rice Krispie ball into the chocolate.
11. Let it excess chocolate drip onto parchment paper. Once the chocolate starts to firm, dip ball into coconut, covering the entire Rice Krispie ball.
12. With a toothpick dab a little bit of chocolate onto the top of the bunny's head and attach the ears.
13. Continue to do this with the feet, eyes and nose.
You are now done…:)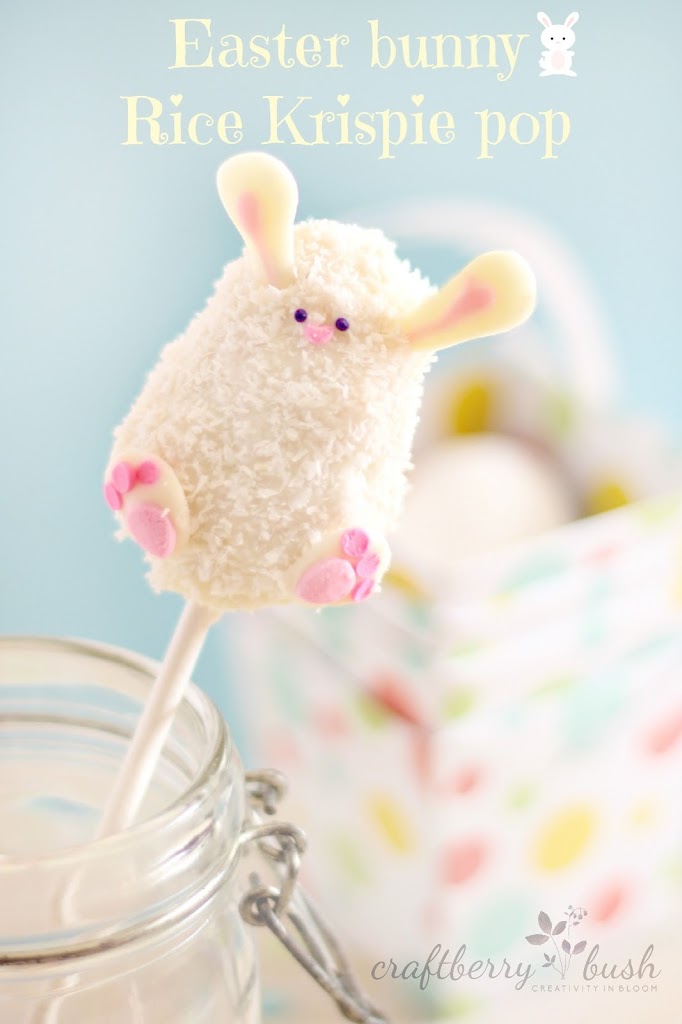 Cute little guys just in time for Easter !
If you have any questions, please leave a comment
and I'll try to respond as soon as I can.
Thank you so much for dropping by.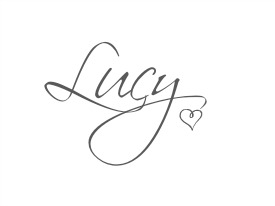 Don't forget to follow my daily journeys via:





Linking at Inspired me Monday
DIY dreamer