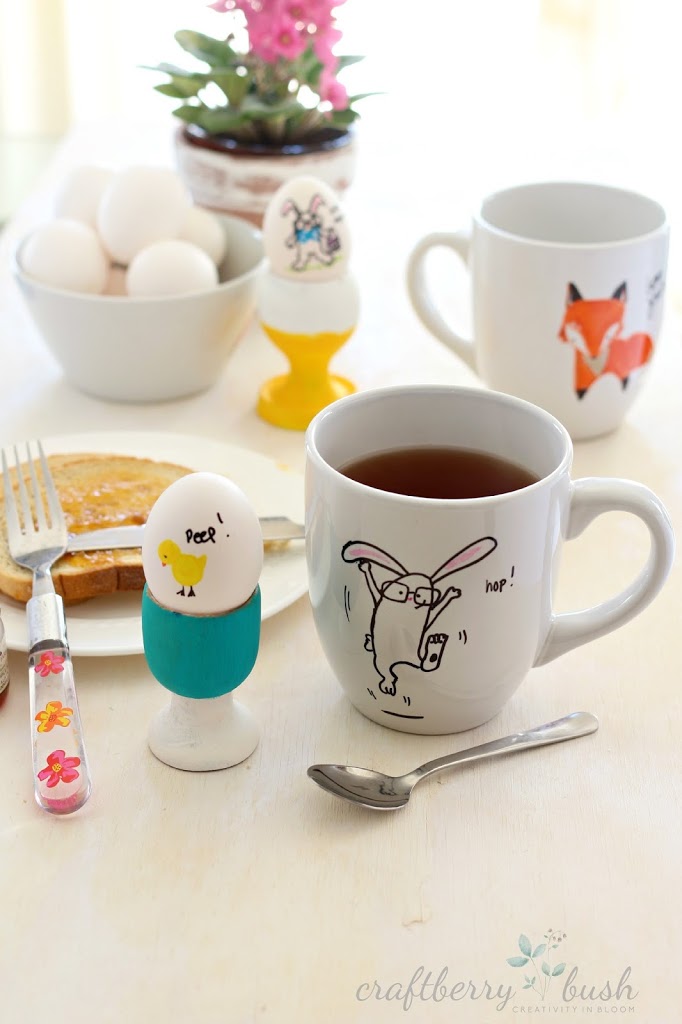 If you follow me on Instagram, then you might have noticed I recently shared a new obsession I have with drawing on mugs using Sharpies. There are days when I have a little too much creativity but feel lazy to actually craft. So to get my creative 'fix' I just doodle something, but lately it's been on coffee mugs and maybe a plate or two.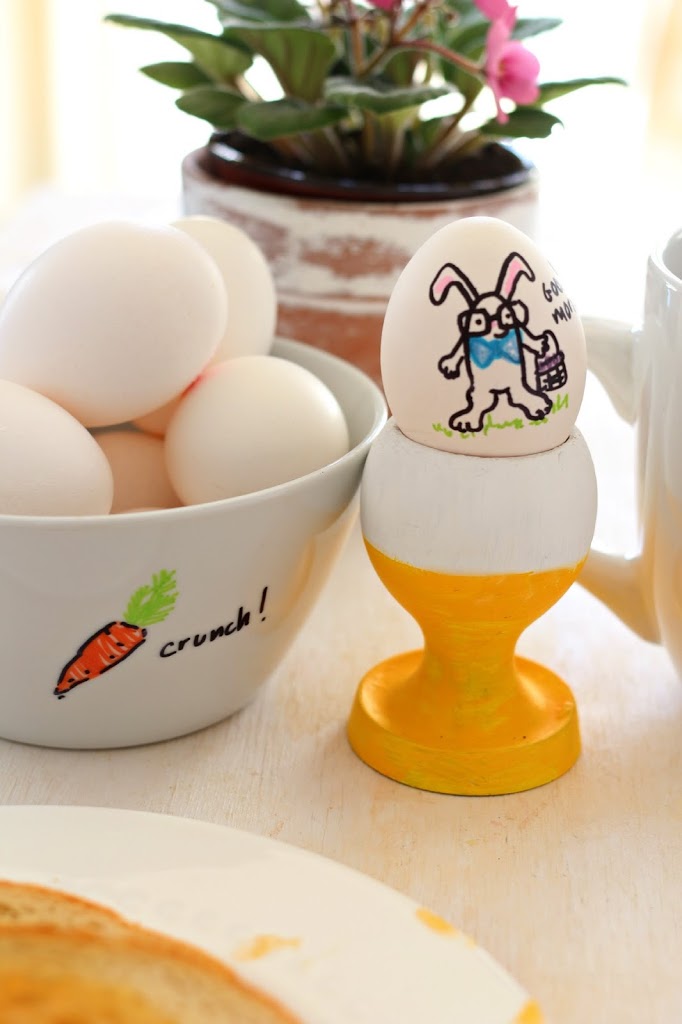 Often times, I'll just wash it away and do it again another day,
But I thoughts these would be cute for Easter so I wanted to share.
Would you fancy some of my doodles to make your own ceramic bunny mugs?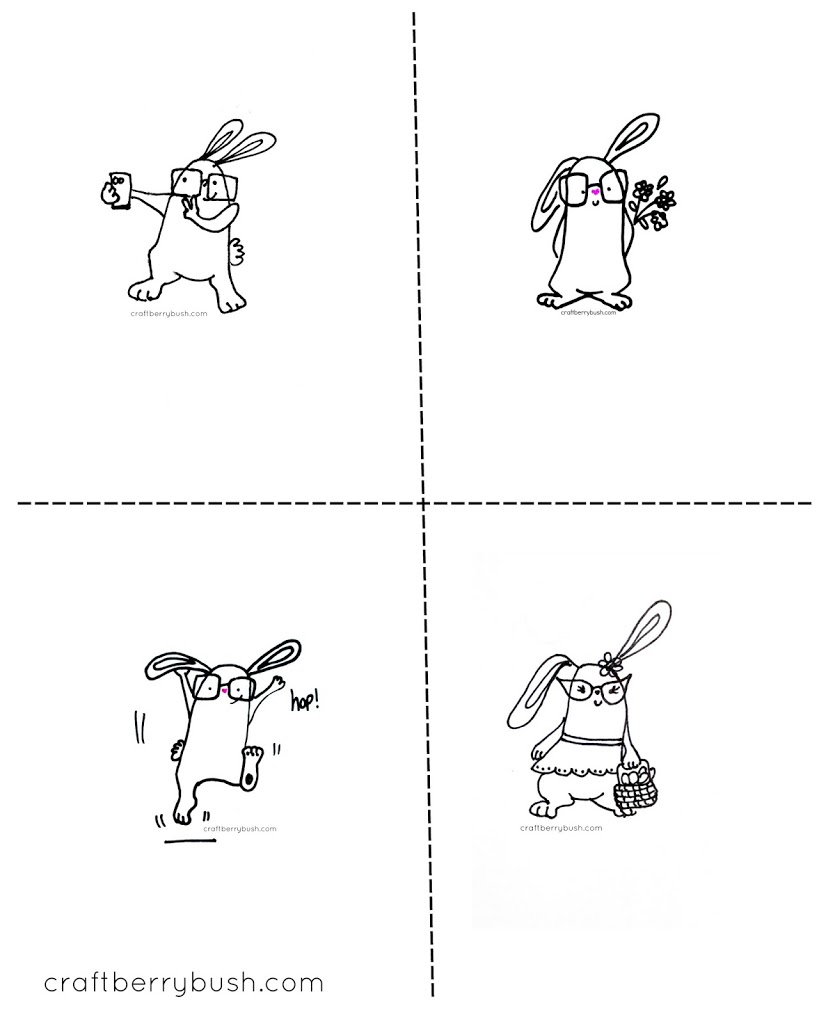 I was feeling particularly fond of bunnies this
day and doodled a few, including a 'selfie bunny'
Here is how to make your own using these or any other images.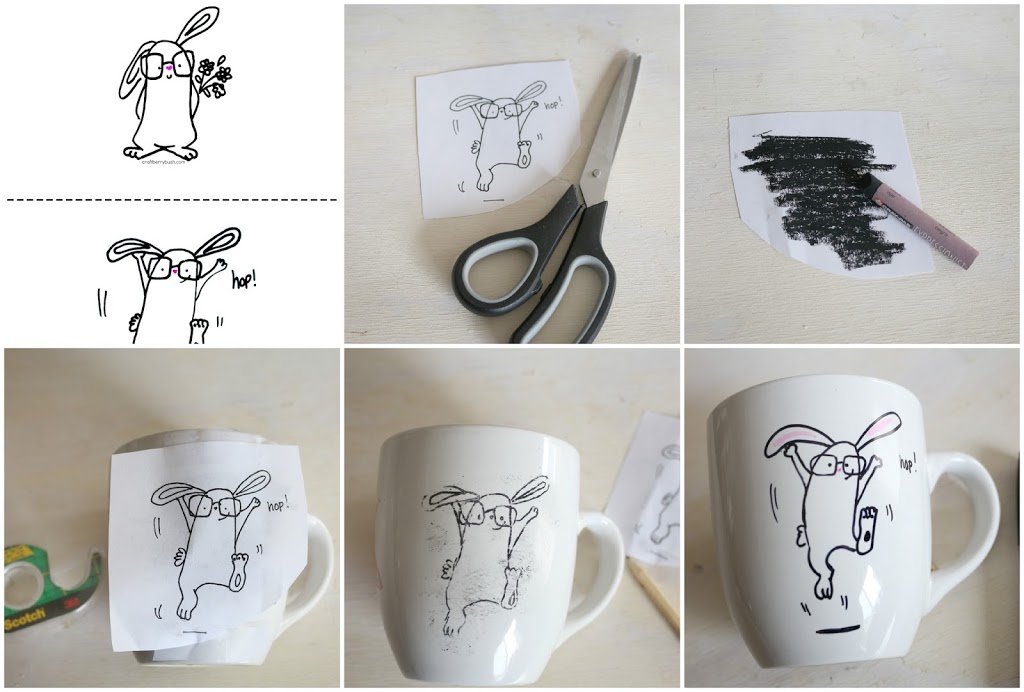 1. Print images below (you might have to enlarge or reduce according to size of mug)
2. Cut out image of choice
3. Rub the back of the image with dark lead pencil. I used charcoal.
4. Position image onto mug and tape it in place.
5. With a pencil, trace along the image, lifting the paper from time to time to assure that it's being transferred onto mug.
6. Remove paper and you should have a carbon copy of the image on your mug.
7. Retrace with Sharpie
8. Bake in oven for 30 minutes at 350C and allow to cool in oven.

NOTE: After using this method to cure the mugs, I have noticed that the image eventually erases or chips away.
I did a little research and it seems like there is a different type of Sharpie, made specifically for painting on ceramic surfaces. Read about here.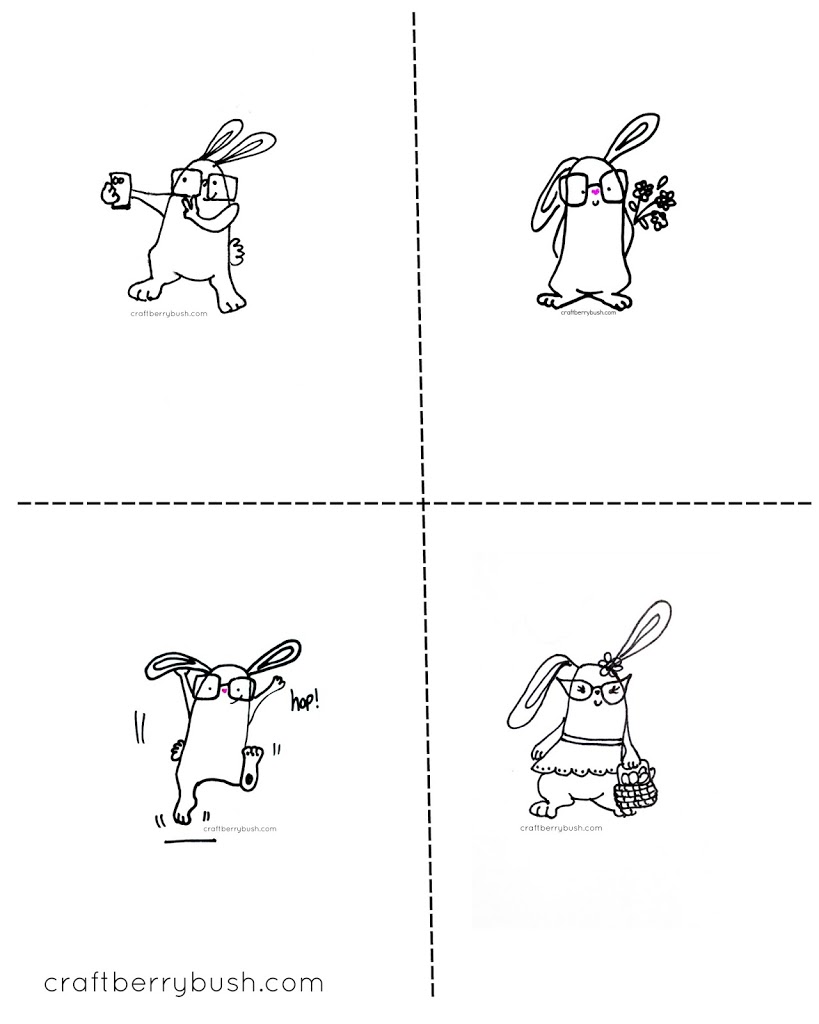 Click on image to enlarge.
Right click and save onto computer.
If you wish to use this image on your blog, please link back to this post.
Here's one I drew a long time ago. Again I shared it on Instagram .
And while you're at it, why not decorate some eggs.
It doesn't have to be just for Easter, you can write sweet little messages any time of year.
I think these would make such cute gifts filled with Easter chocolate
eggs or so fun for your Easter breakfast. Don't you think?
Thank you so much for taking the time to visit.
I hope you have a great day !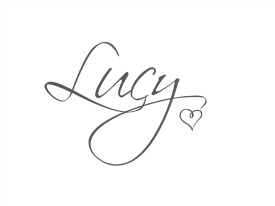 Please keep in touch with me via: