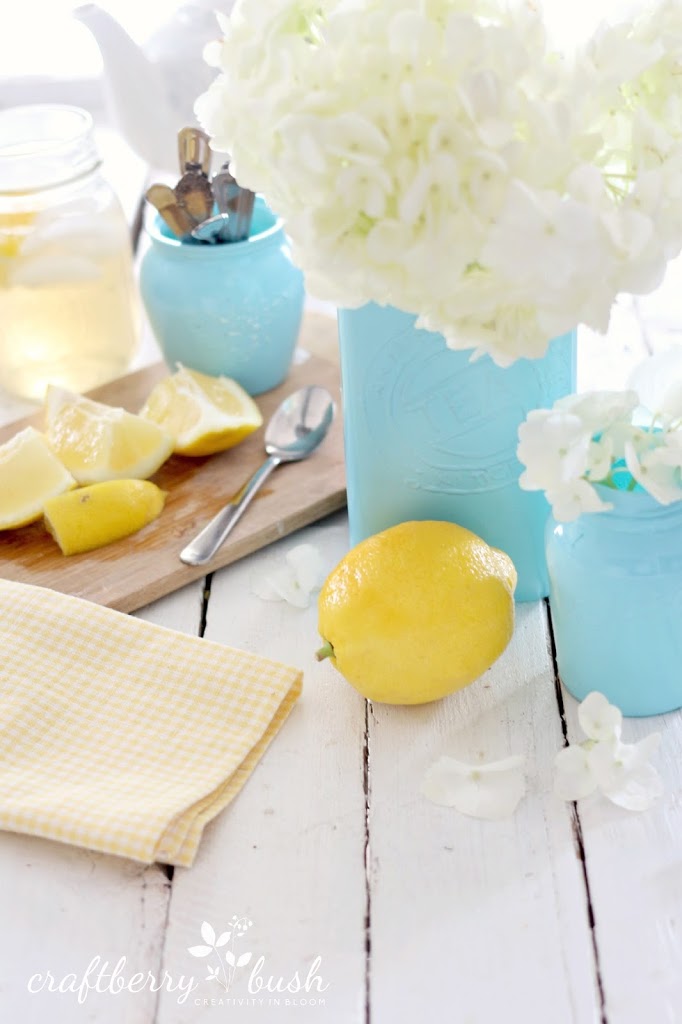 A couple of months ago, I purchased a can of spray
paint in preparation for my Spring hutch (here).
I spray painted some jars in various shades of blue
but as it turned out, I never ended up using them.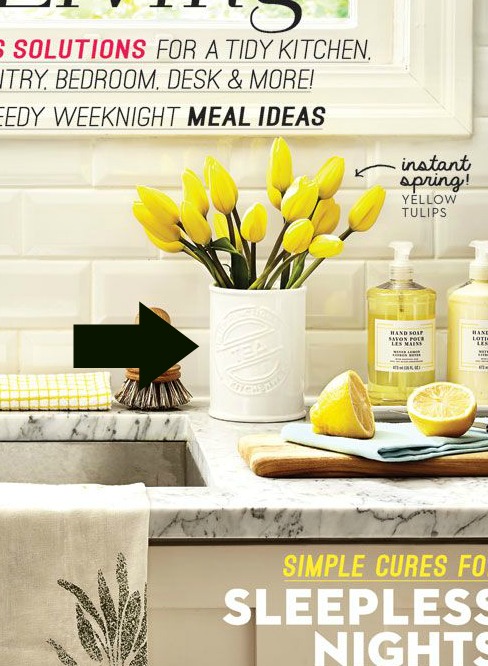 Fast forward to last week when I was looking through the Chatalaine magazine cover,
spotted that cute little canister on the counter and fell in love with the embossing on it.
And so it goes…that the little DIY voice in my head pops in and says 'you can make that'.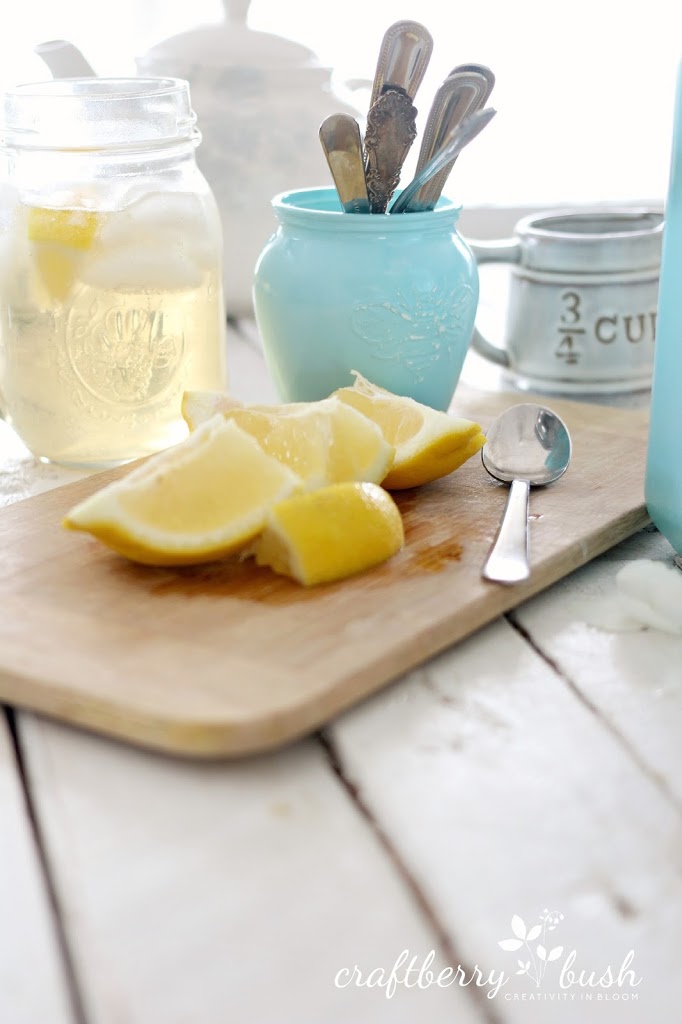 So I gathered my supplies:
Inexpensive canisters or glass jars
Printout of image (optional)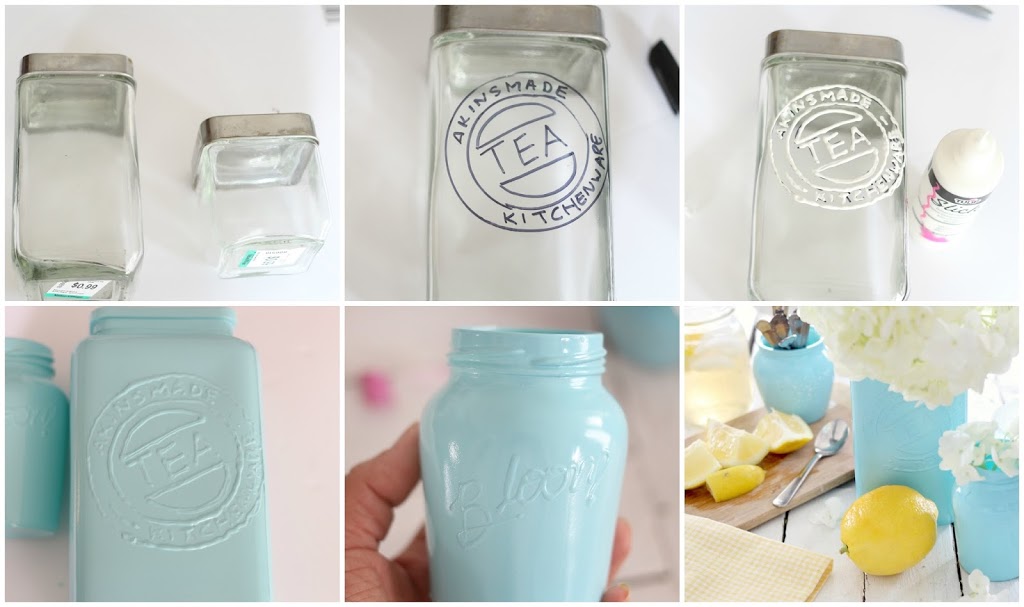 I purchased some inexpensive canisters from our local thrift store, gave them
a good wash and then
drew the image I wanted onto the canister with a Sharpie.
Note: If you are not comfortable doing free hand, find a design on line, print it
out and tape to the inside of the jar so you can simply trace it through the glass.
Outline image with puffy paint, allow to dry, s
pray paint and voila!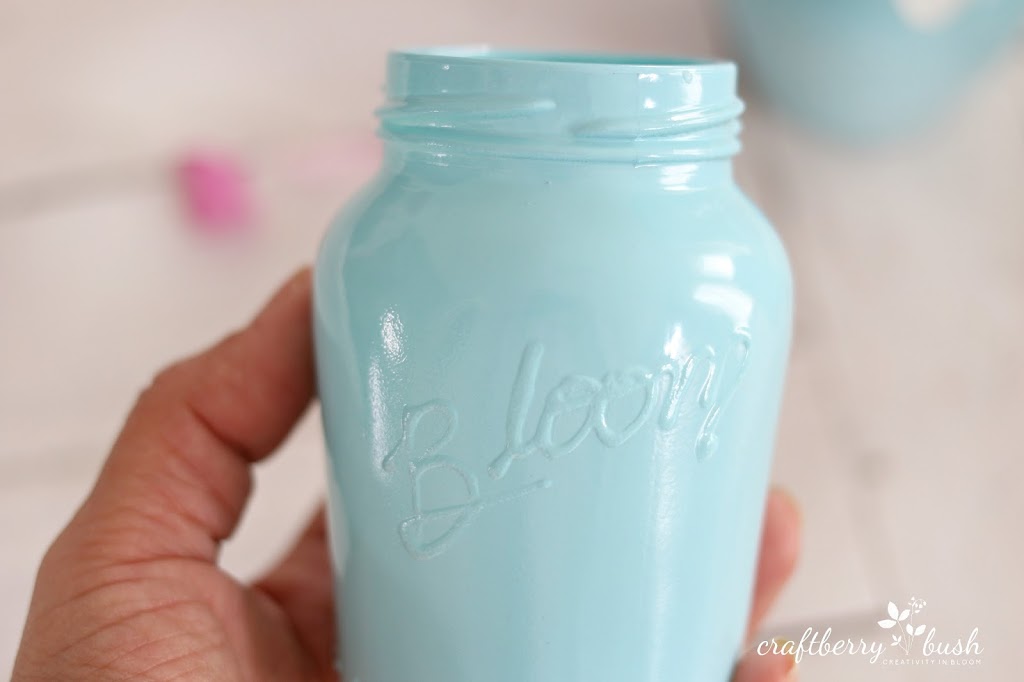 This photo gives you a better idea of how it looks.
Notice how I mimicked the 'B' to look like
that
of a Ball jar…I'm clever like that…hehe.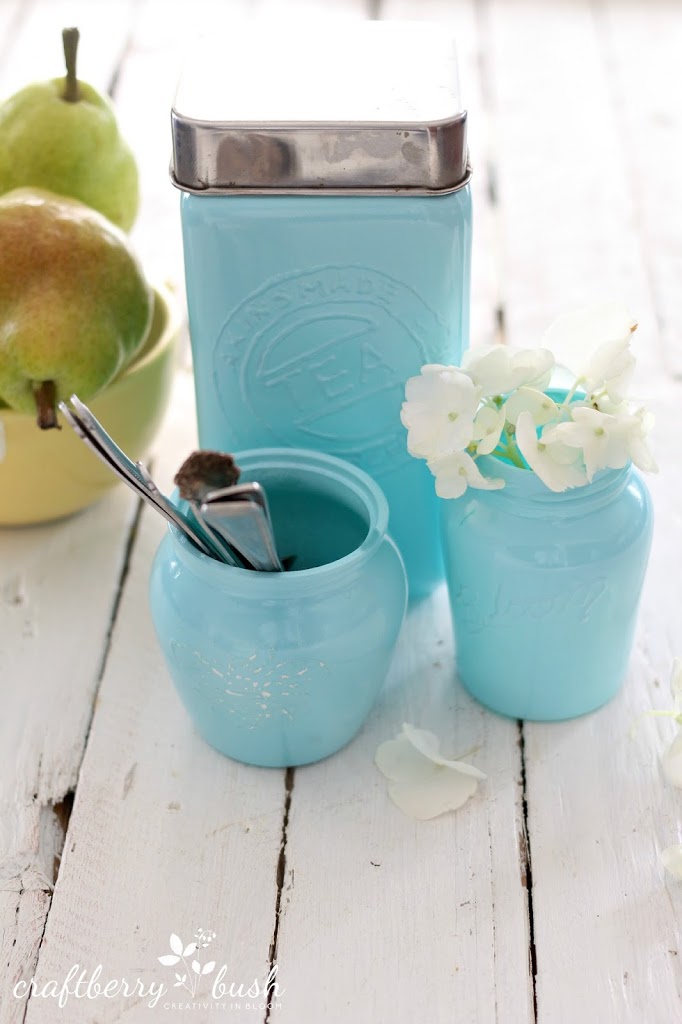 I knew I would be using the canister as a vase,
but this is how pretty it looks with its lid on.
You can make an entire set and write an image
to indicate the contents, such as sugar, flour etc.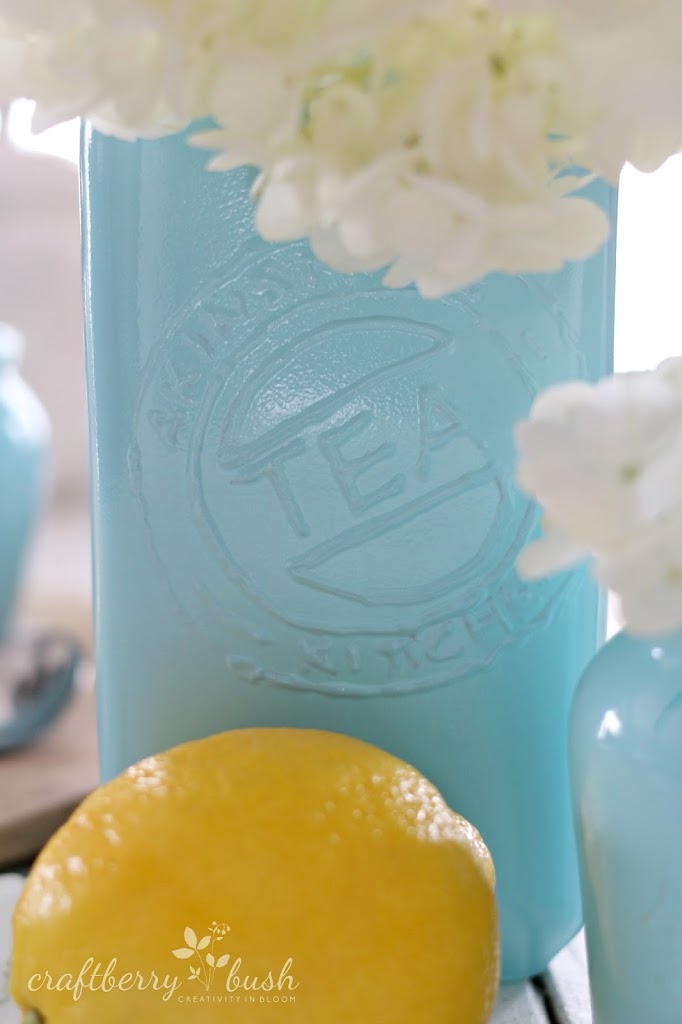 I love that this particular design gave me some freedom for imperfections.
It almost looks like a wax stamp, doesn't it?
It says 'Akins made'.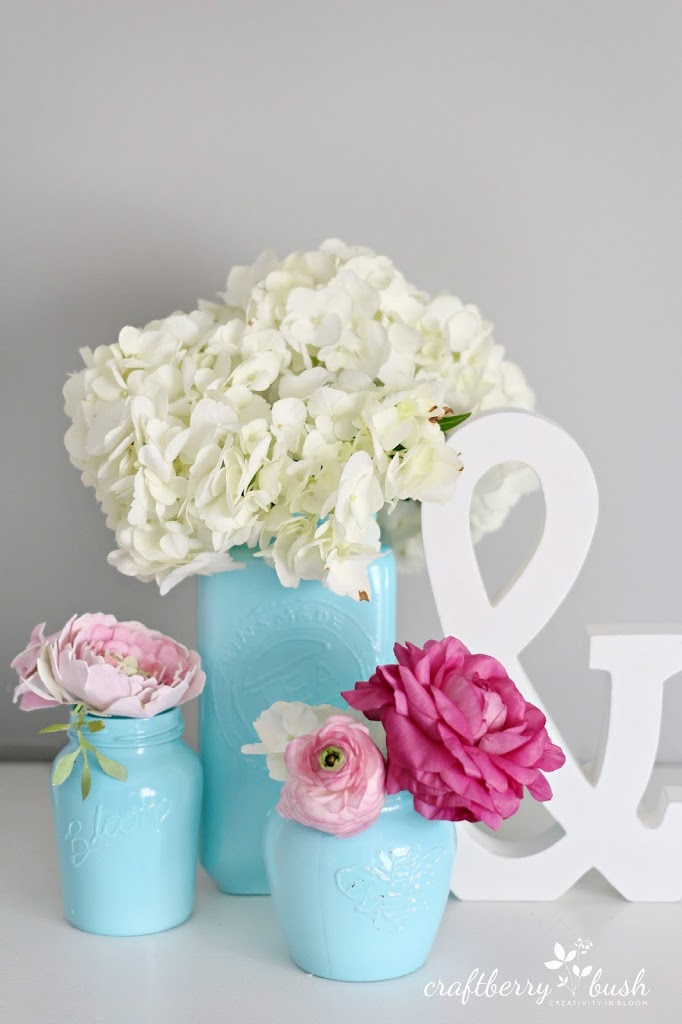 And after our little iced tea photshoot was over, this is where these
lovelies ended up.
On our mantel, which has changed yet again.
Some of my favourite color combos together with the
beautiful
Ranunculus flower some real some paper…:)
Wouldn't these make such a sweet gift?
So happy that you were able to stop by!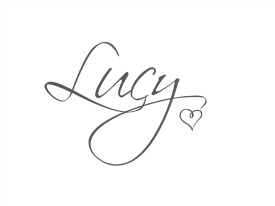 Don't forget to keep in touch with me via: