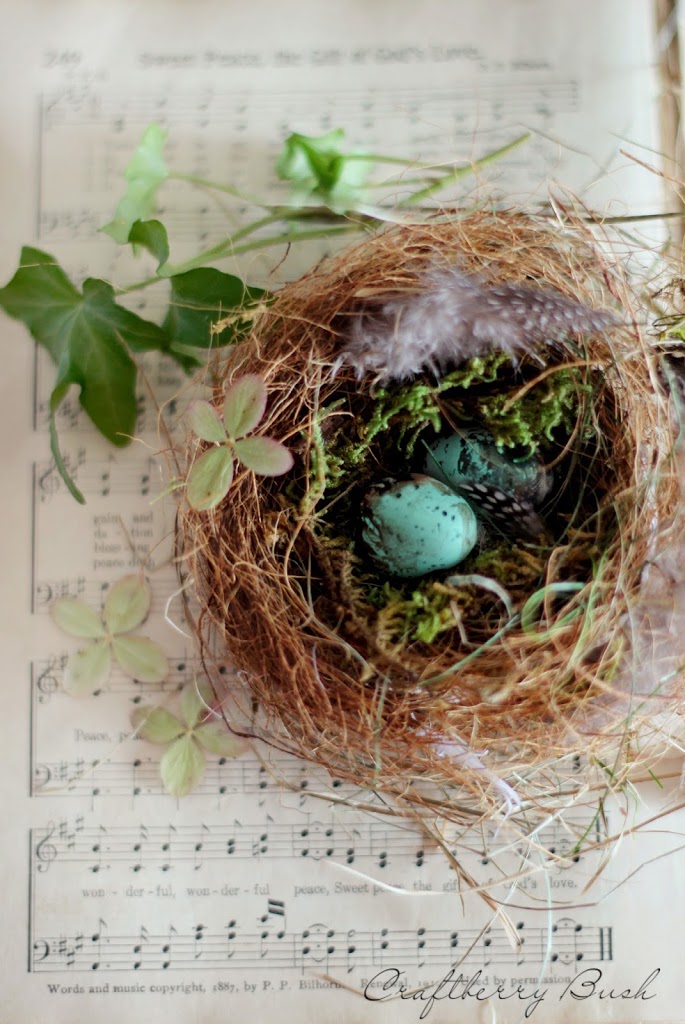 I look out the window and can't help but let out a loud
sigh
as I see snow falling once again. 
Spring has "officially" arrived and
though the sun desperately tries to warm the ground, the cold wind
stubbornly
ignores our pleas and it decides to stay.  
You can even hear the birds singing their songs, asking winter
to please lift its cold blanket off the ground so they may
build
their
nests, but winter does not seem to want to let go.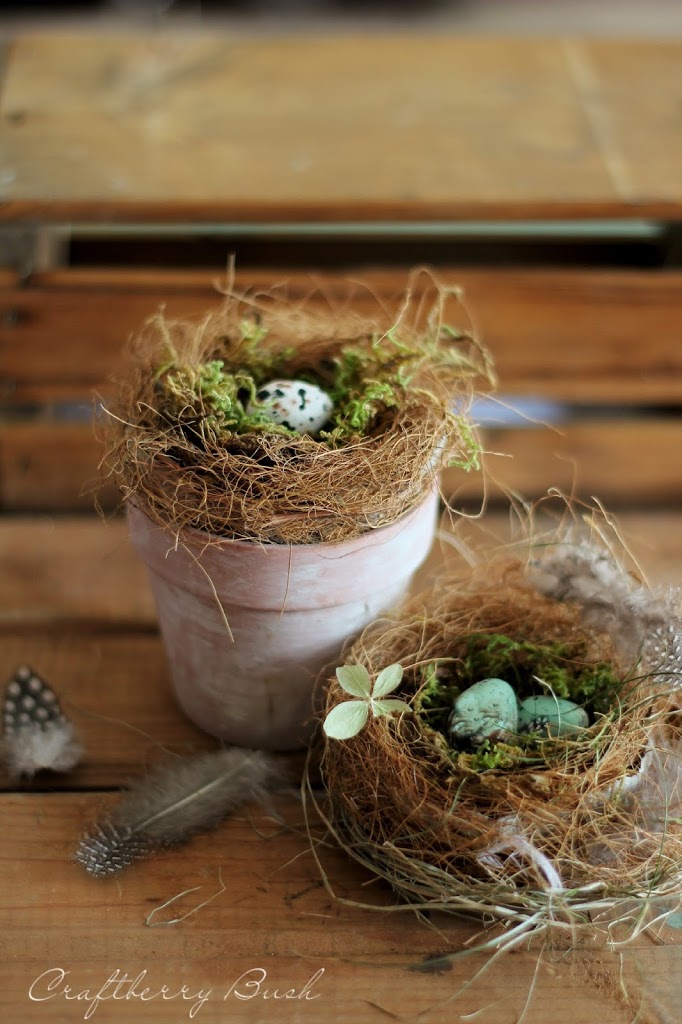 A couple of weeks ago, Bella brought home a nest she had seen
along
the sidewalk.  It reminded me of our robin friends, Pemberley and
Pemberton,
who built their nest on our front door wreath last year.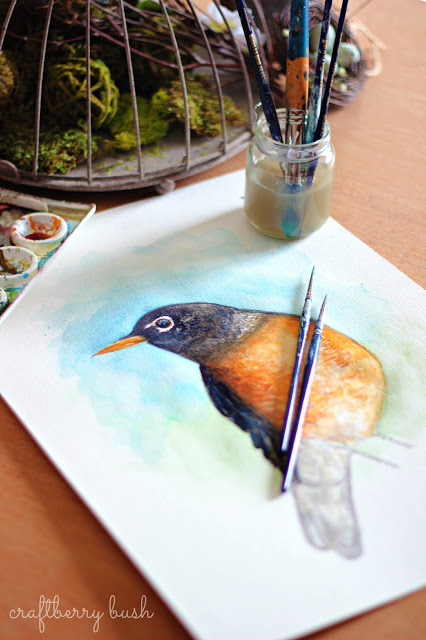 (you can read more about them here)
It was such a fascinating experience to witness the building of
a nest right in front of our eyes.  So I thought, why not build some
realistic looking nests to place around the house for Spring?
I went outside and collected some materials to make little nests.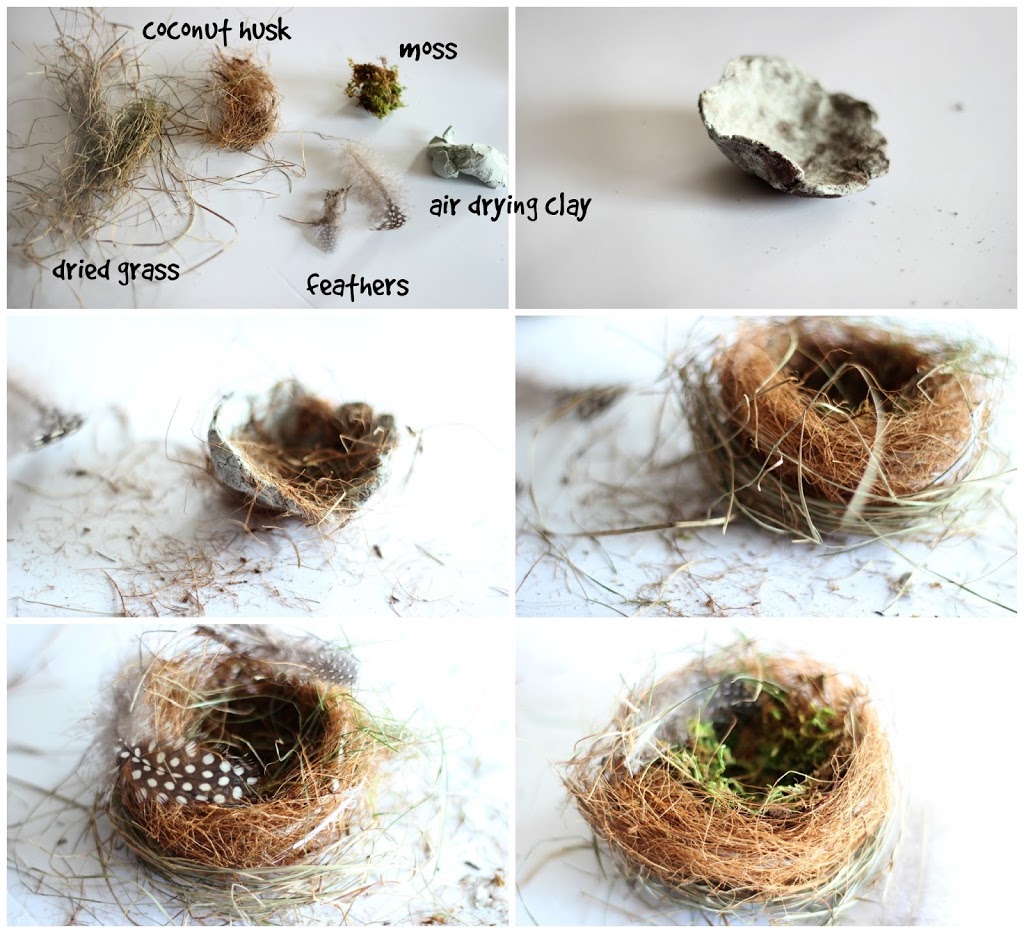 Like a real nest, I wanted the base to have support and
so I
used
a little bit of air drying clay and mixed in some dirt
to give
it the
appearance
of mud.  I then kneaded it with some
of the
coconut
husk
and shaped
it around
it before placing
some of
the
dried grass,
a few feathers and some moss.
In the end, I had a sweet little bird's nest.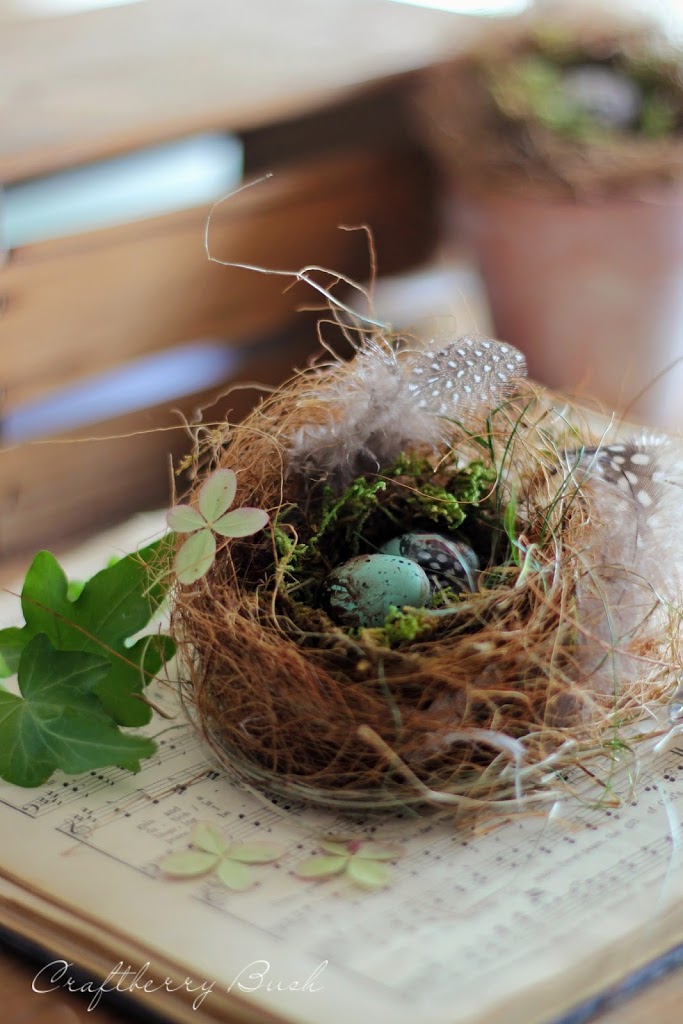 I love how sweet the polymer clay eggs look in there and
 can't wait to make more to place around the house.
These will also make beautiful props for photos, don't you think?
Now if only winter would finally go away…