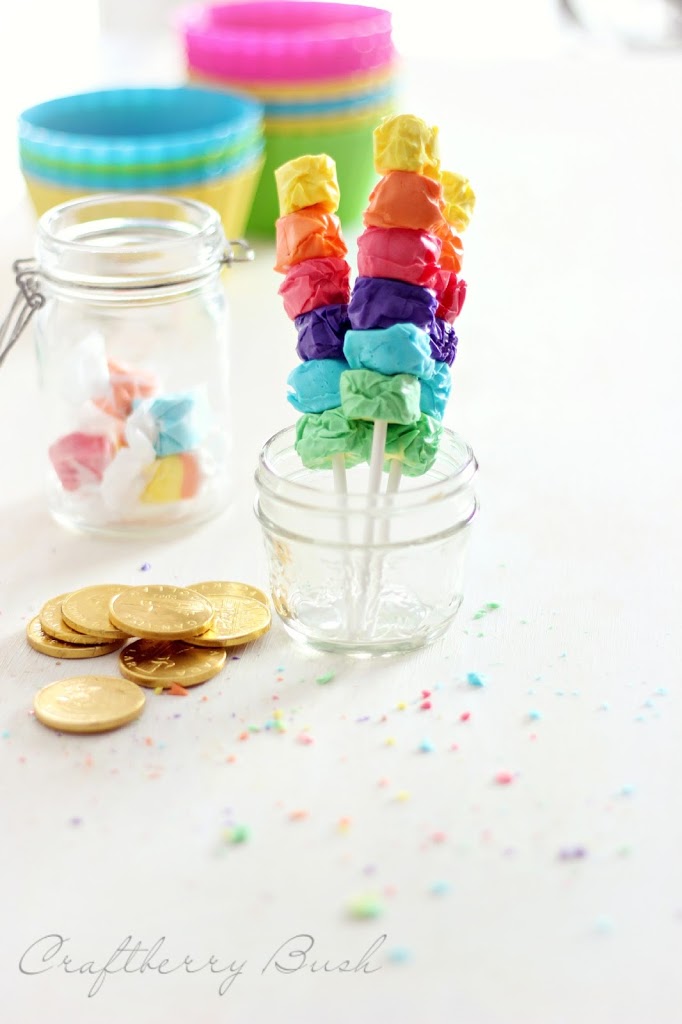 This has to be one of the easiest St. Patty's Day treats of all time.
But don't these salt water taffy rainbow kabobs look beautiful?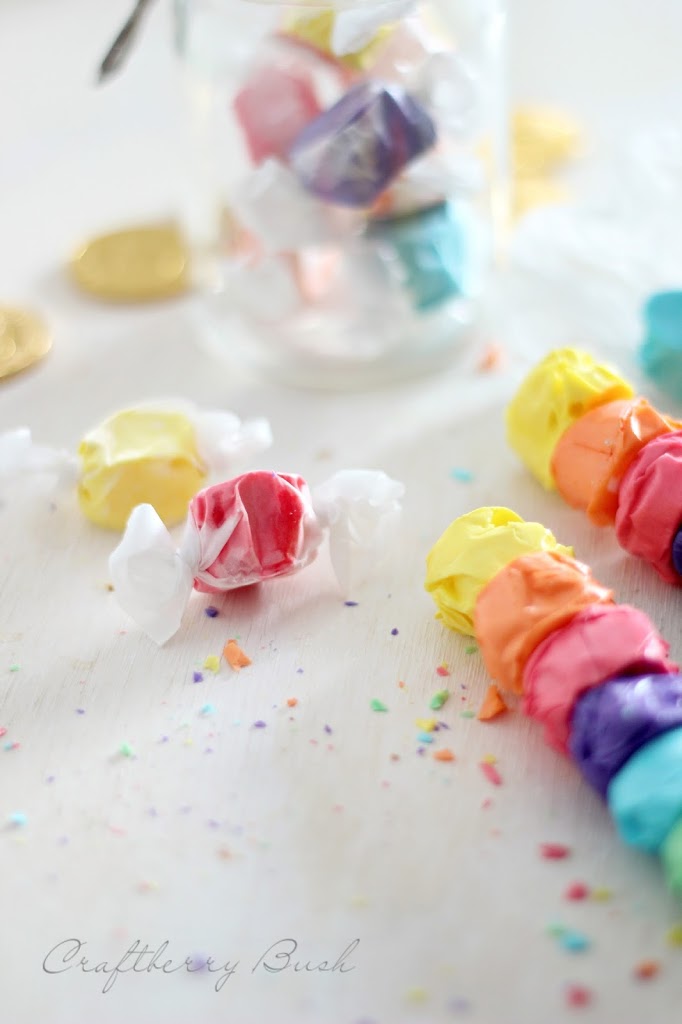 Simply buy some salt water taffies in the various colors
of the rainbow, insert them onto a candy stick, wrap them in a little
plastic baggie and place a couple of gold coins inside.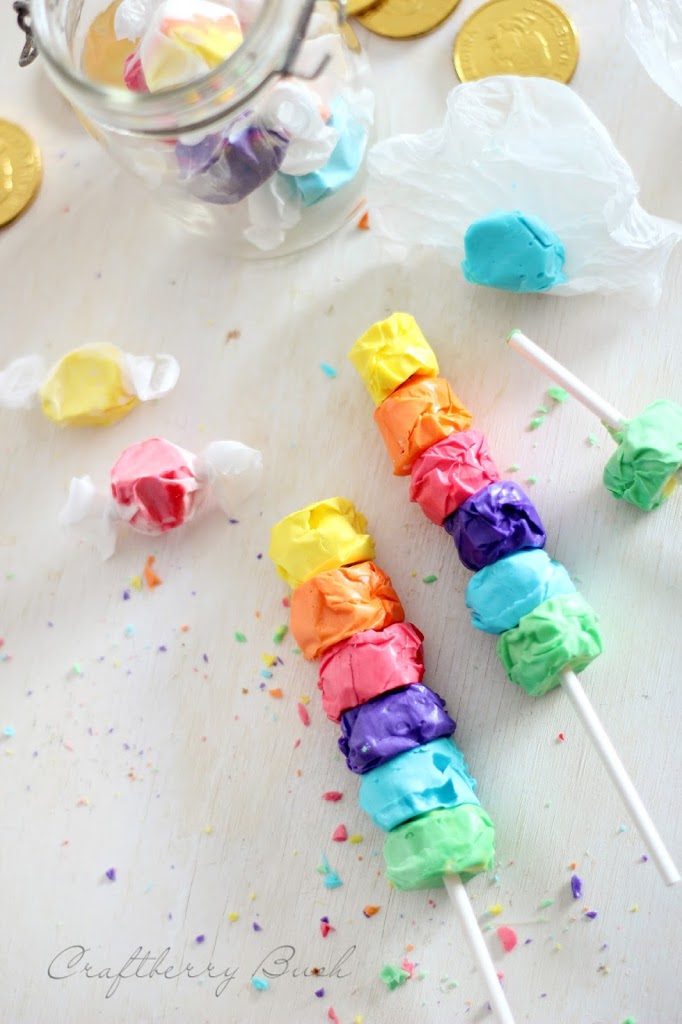 Rainbow anything just makes you smile, doesn't it?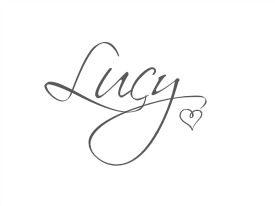 Keep in touch with me via: