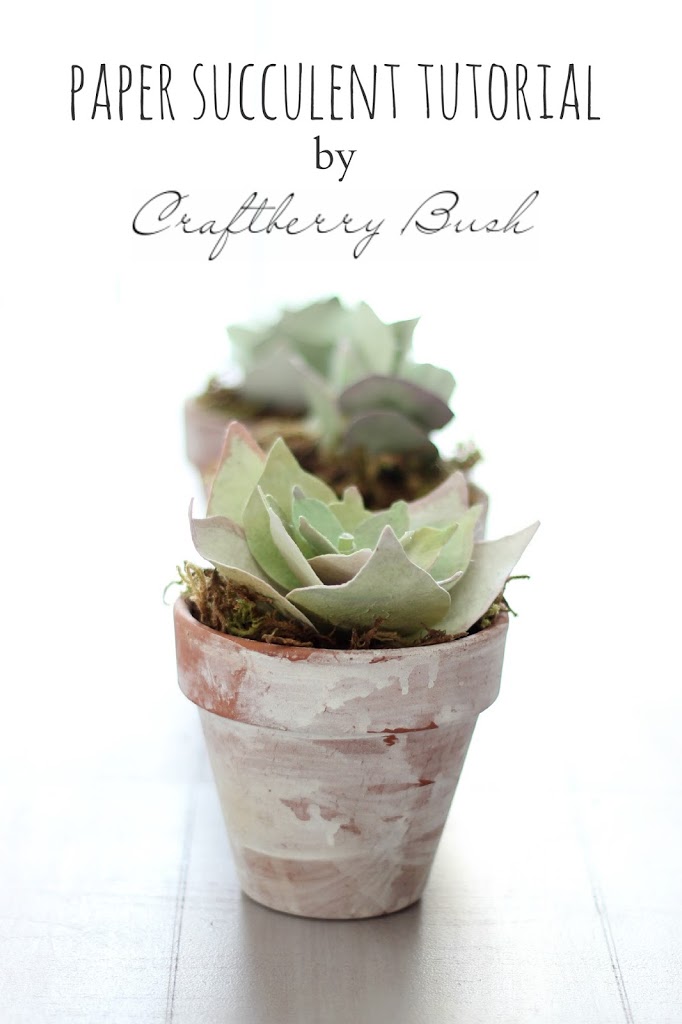 I hope you all had a great weekend!
It was quiet around these parts as we enjoyed watching the closing
ceremonies of the Olympics in Russia. Did you have a chance to catch any
of it?
I truly enjoy watching the world come together. All those young athletes,
though
from completely different parts of the world coming together for one purpose.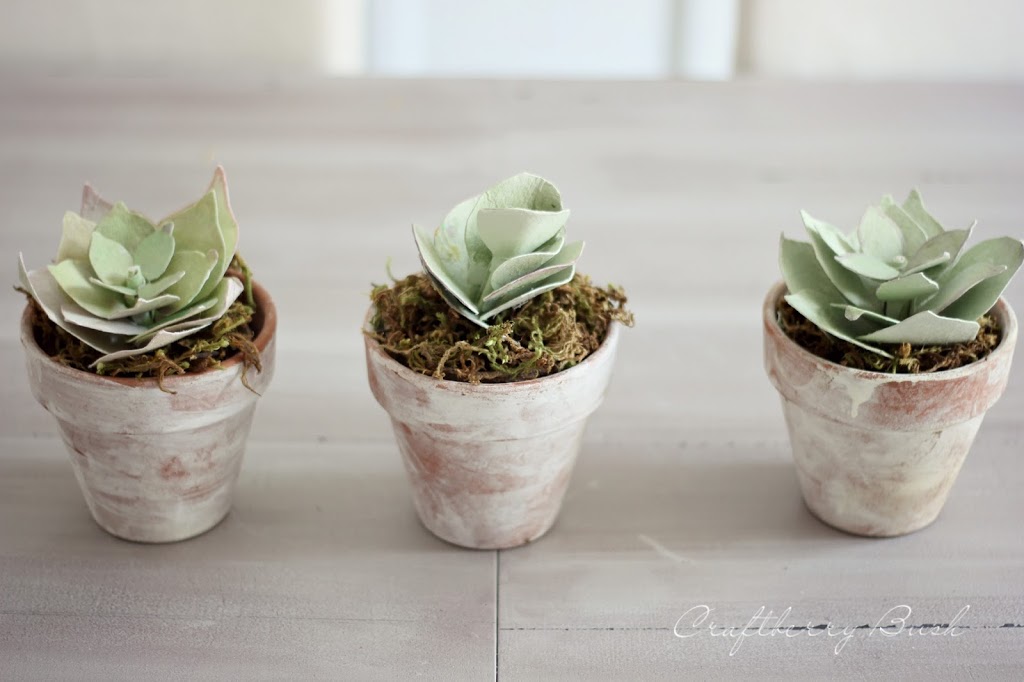 Last week I shared these paper
succulents
and as promised, here is the tutorial. 🙂
Materials:
DecoArt Hauser Medium Green
DecoArt Antique Green
DecoArt White
Scissors
Hot glue gun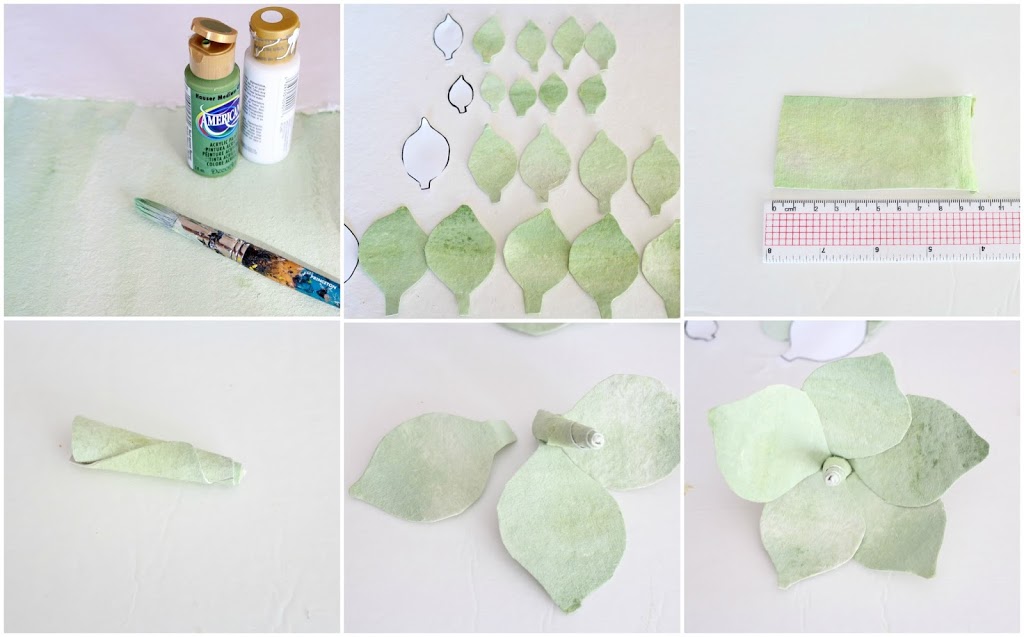 1. Mix white paint with the greens, making various shades, some darker and some lighter.
2. Apply paints onto both sides of the paper, making sure the various shades of greens are visible; allow paper to dry.
3. Print template provided and cut the various sizes as indicated on template.
4. Cut a rectangle shape out of the paper, roll and secure end with hot glue.
5. Glue larger petals towards the bottom.
6. Continue to glue petals (larger to smaller) working towards the top, making sure you leave a visible stem in between each layer of petals.
7. Add additional shading if needed. I added a very light outline of purple to make it more realistic.
Note: Study photos of real succulents and play around with the various shadings and purple tones that you naturally find in succulents.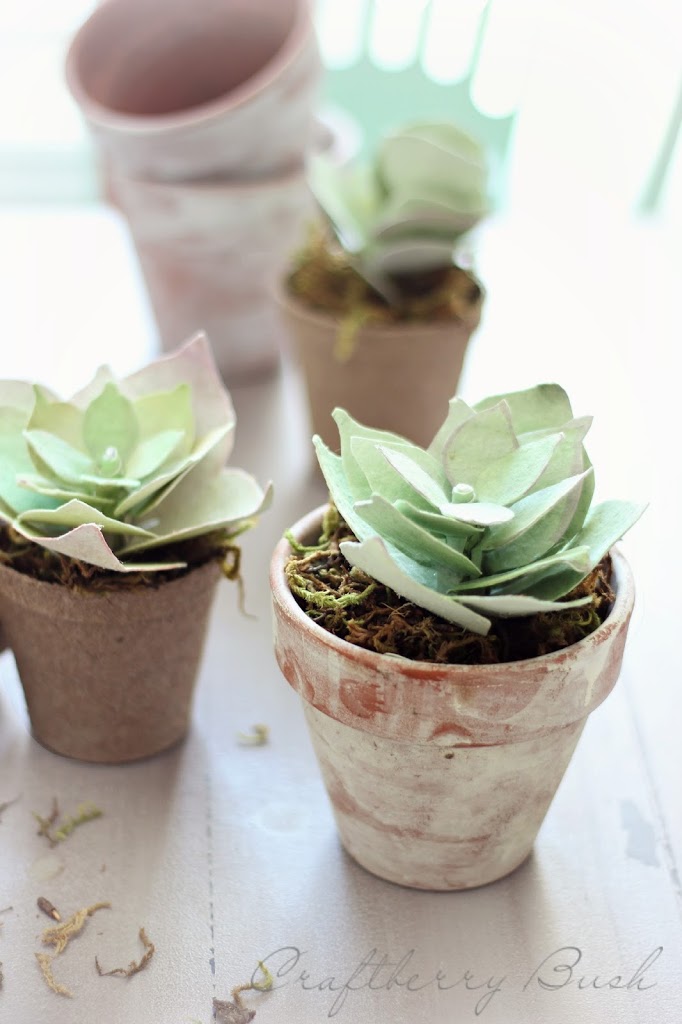 While making these, I wanted to learn more about the paper I was using,
because it looks and feels like the handmade paper you make with a blender.
So I inquired and was thrilled to discover the paper is in fact made by hand in
a
small village in India, where every time Canvas Corp purchases the product,
they are helping the families of these people. That made my heart smile.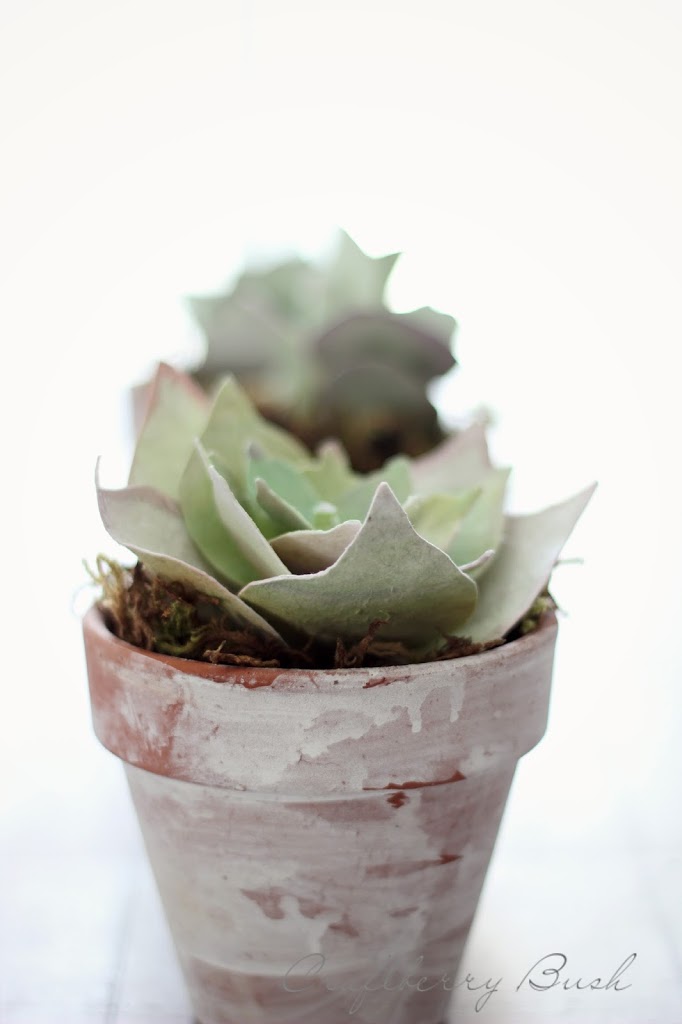 I know these look fairly real in photos,
but believe
they look even better in person.
I love how easy these were to make and that you
could place them in a frame or wreath and not have
to worry about mess or having to water them.
I hope you enjoyed the little tutorial.
Feel free to let me know if you have any questions.
Thank you so much for stopping by.