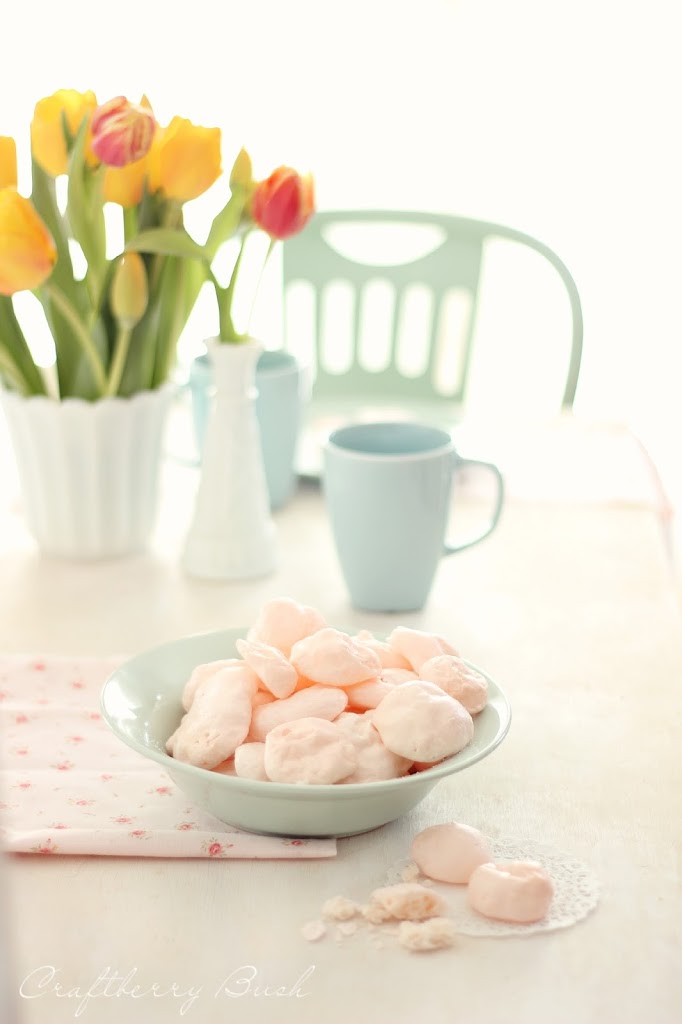 This is such a fun and easy recipe. I especially love
it because it served as a
fun little activity with the kiddies.
I am not a baker and therefore,
really
appreciate anything that is no whisk, no bake and
under 5 minutes. 42 seconds to cook to be exact.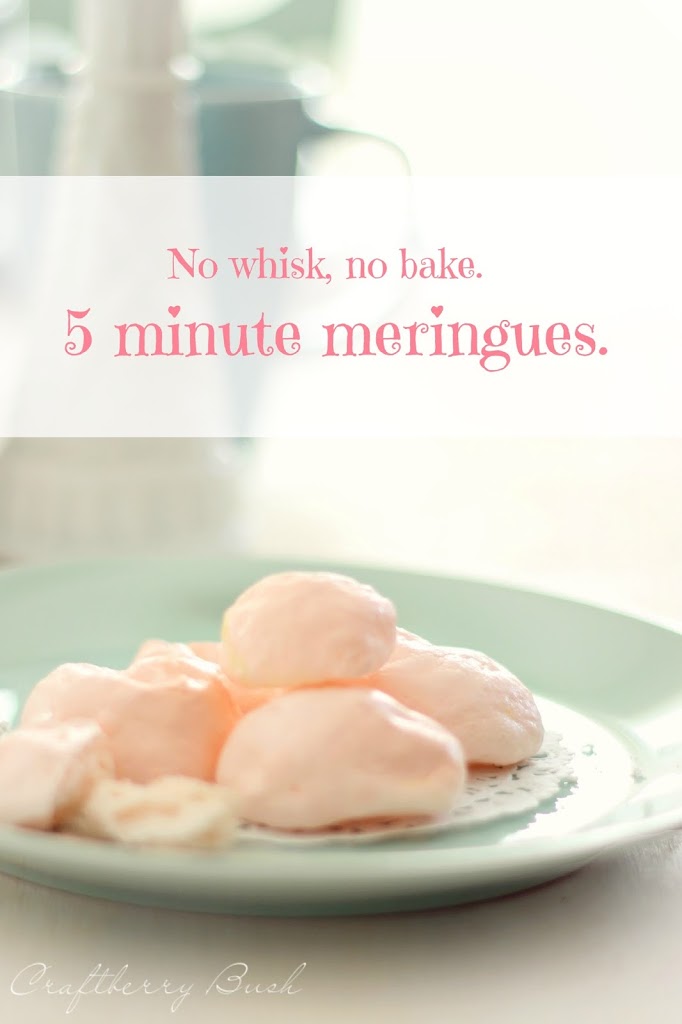 No bake meringues

Ingredients:

1 room temperature egg
8 oz or more of confectionery sugar
two drops of food coloring (optional)

Directions

Separate egg white and discard yolk.
Add food coloring if desired.
Add sugar to egg white and gently mix together.
Combine ingredients with your hands until smooth dough forms (The mixture might become sticky, add a little more sugar)
Line a plate with parchment paper
Roll dough into marble size pieces and place on plate, making sure there is sufficient room in between each. (They will expand 4X their size)
Place in microwave for 40 seconds. (microwave time will vary)
Remove from microwave and allow meringues to dry for 30 seconds prior to removing from paper.
Repeat until all the dough has been used.

Notes:
It is very important that the egg be at room temperature, or the meringues will not rise.
Experiment with size and cooking time. The dough will expand by 4X its size when cooked.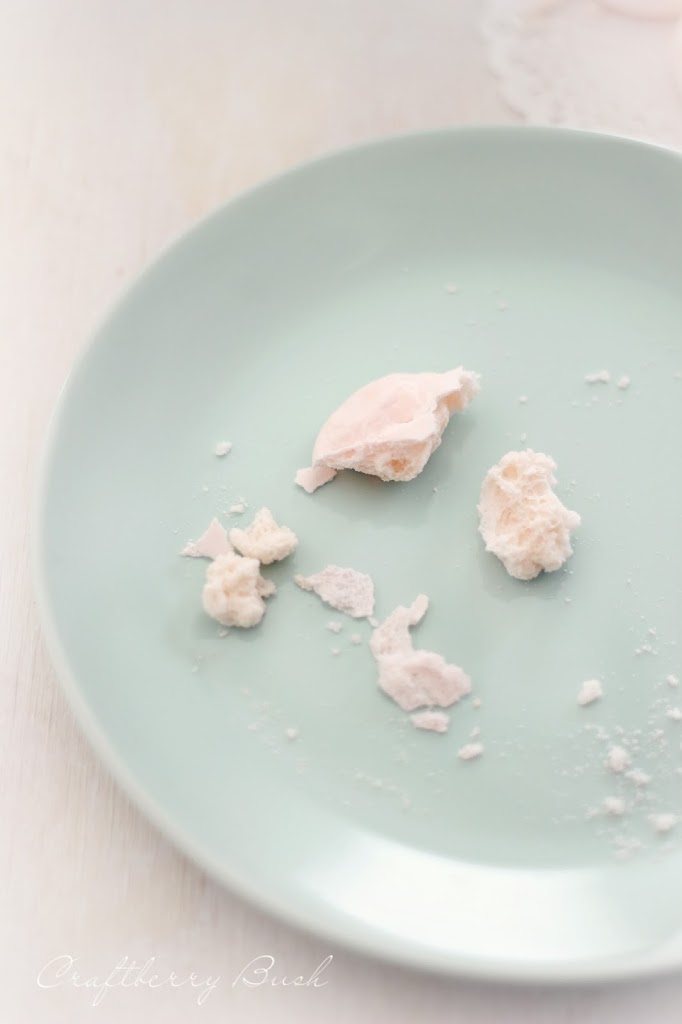 Meringues were one of my favourite desserts growing
up and I remember my mom and grandma
would make them for me once in a while.
I decided to make them into bite size pieces,
because I just wanted to satisfy the craving ,
but that sometimes backfires, don't you think?
It's like the little Halloween chocolate bars,
you start with one and suddenly you've eat 5…yikes !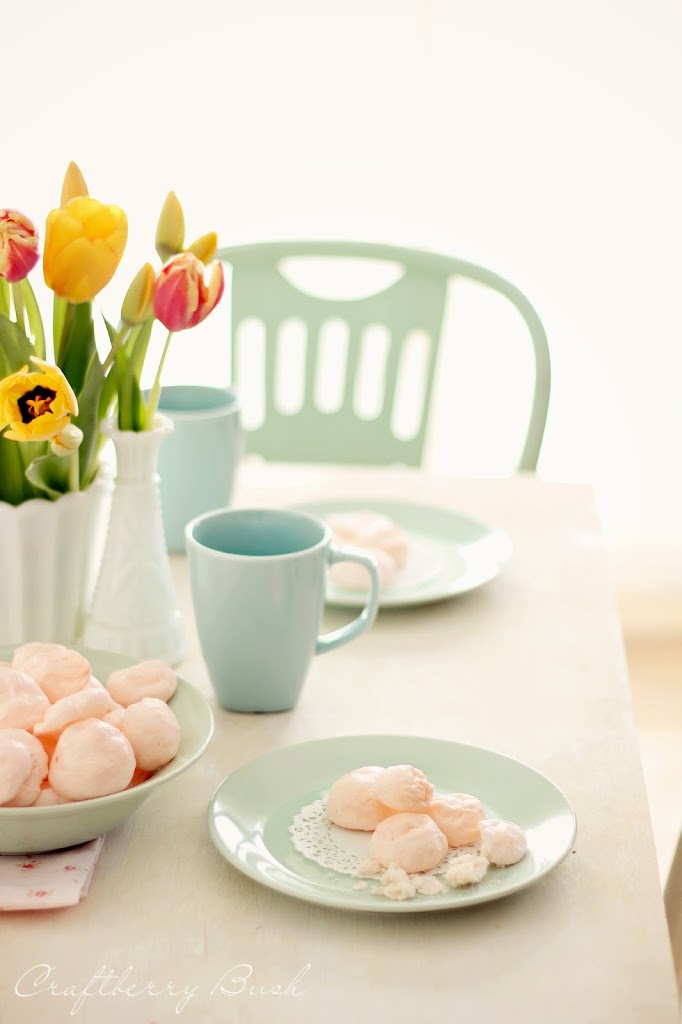 They are so pretty to look at and a perfect
addition to any tea or birthday party.
I love how they look on the pretty new set
of mint plates I got from Ikea…very tender.
As usual, thank you for stopping by to say hello.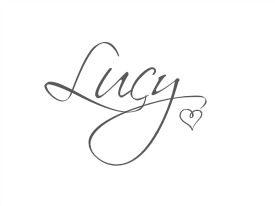 Keep in touch with me via