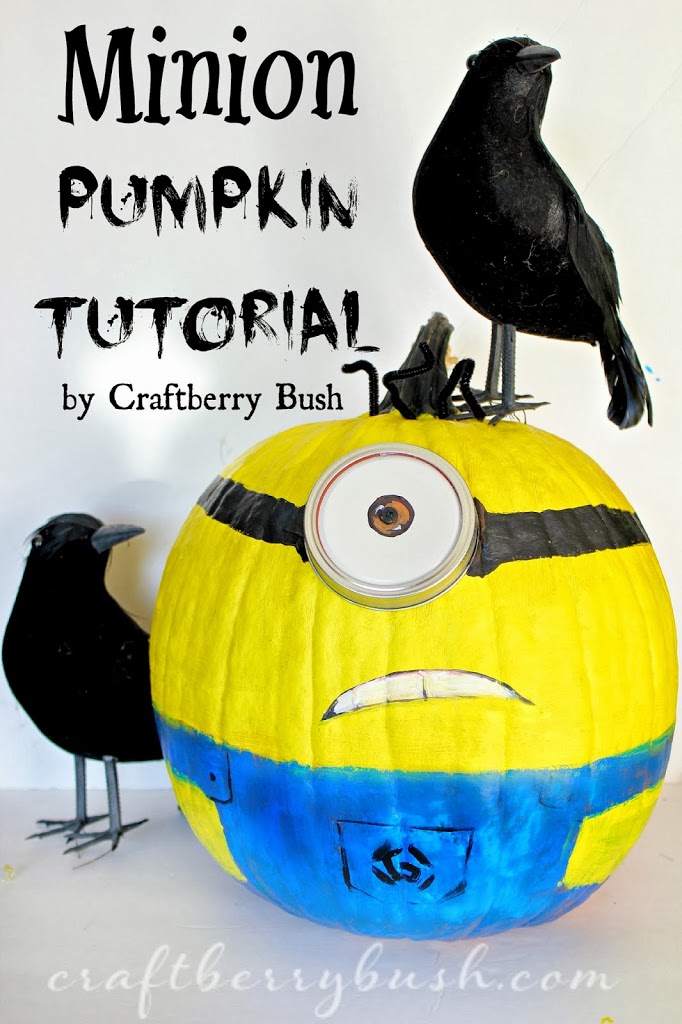 Since becoming a mom 13 years ago, I have painted pumpkins
for the kiddies.
Last year, I painted three little minions as
I
had
absolutely fallen in love with the little characters and I knew
the
kiddies would love them (you can read about it here).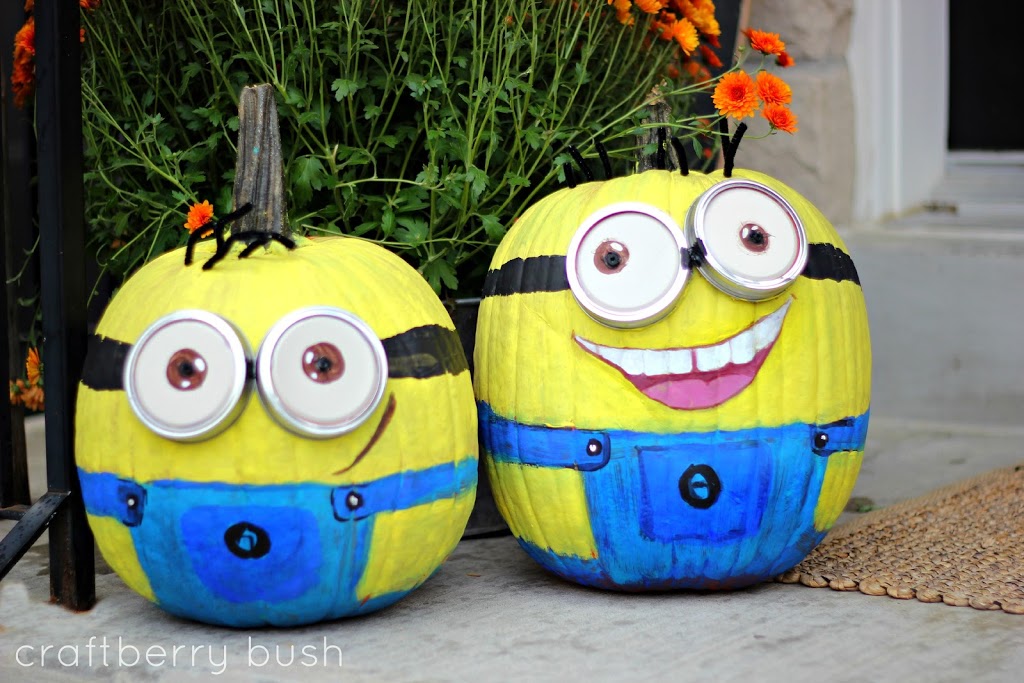 Little did I know that a year (and movie sequel) later, these little
guys
would
become
so popular.
I have received a number of emails
asking
questions
on how to paint them, how to make the eyes, etc.
and
rather
than answer each email individually,
I decided to go
ahead and
do a tutorial for those interested. Here we go….
Materials
Yellow outdoor paint or spray paint
Blue outdoor paint or spray paint
White paint, black and brown paint or Sharpie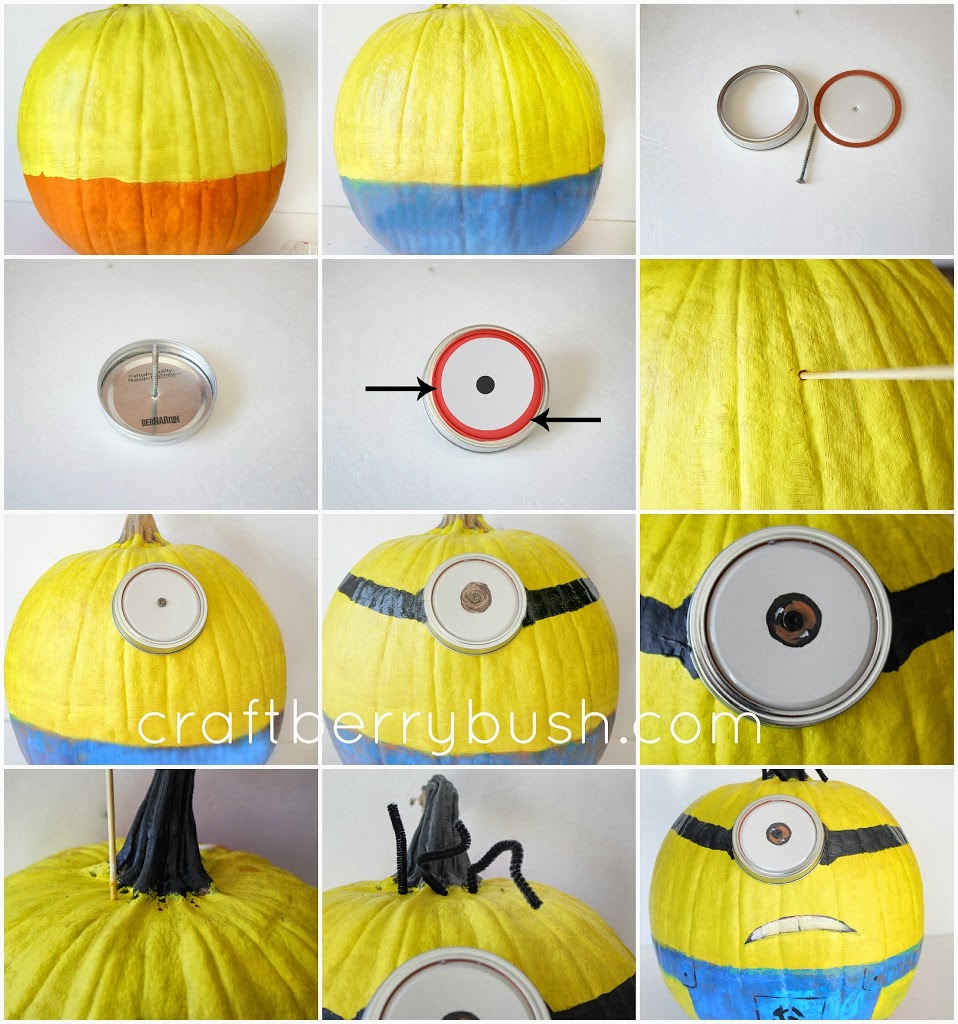 1. Paint top half pumpkin with yellow paint as shown and allow to dry
2. Paint bottom of pumpkin with blue paint and allow to dry.
3. Once dry, repeat step 1 and 2 (adding a second coat)
4. Take a canning jar lid and pierce a hole in the centre as shown
5. Invert the lid so the white part is showing and insert screw through the centre
6. Apply hot glue all around silver ring and hot glue lid to it; set aside
7. With a wooden skewer, pierce a hole where you would like the centre of the canning lid to be located; i
n this case, the eye will be in the centre of the face
8. Gently push screw and lid into hole
9. Paint the black straps of the goggles at either side.
10. With paint or Sharpies, colour in the details of the eyes; the screw will be camouflaged by the black paint
11. For the hair, use the skewer to pierce holes at the top of the head and insert the pipe cleaners
12. Add additional details, such as the mouth, overalls etc.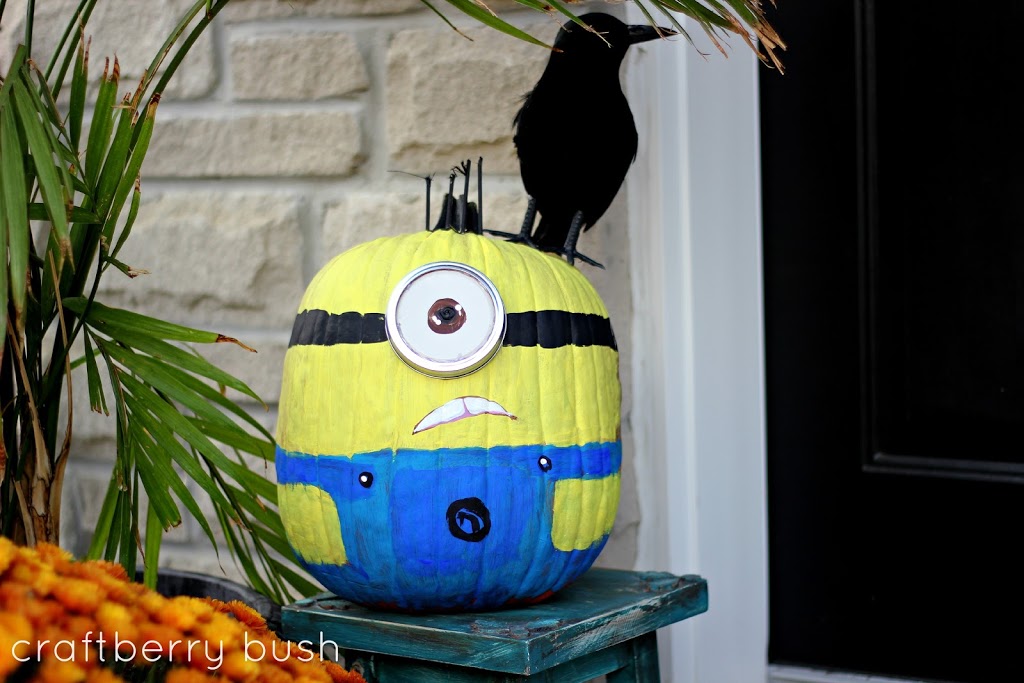 These are some of the photos from last year.
TIP: When painting a pumpkin, it is advisable to have the pumpkin
sit indoors
until it reaches room temperature. I have found that when
I bring a pumpkin in from outside the pumpkin will start to sweat from
condensation making it hard for the paint to adhere.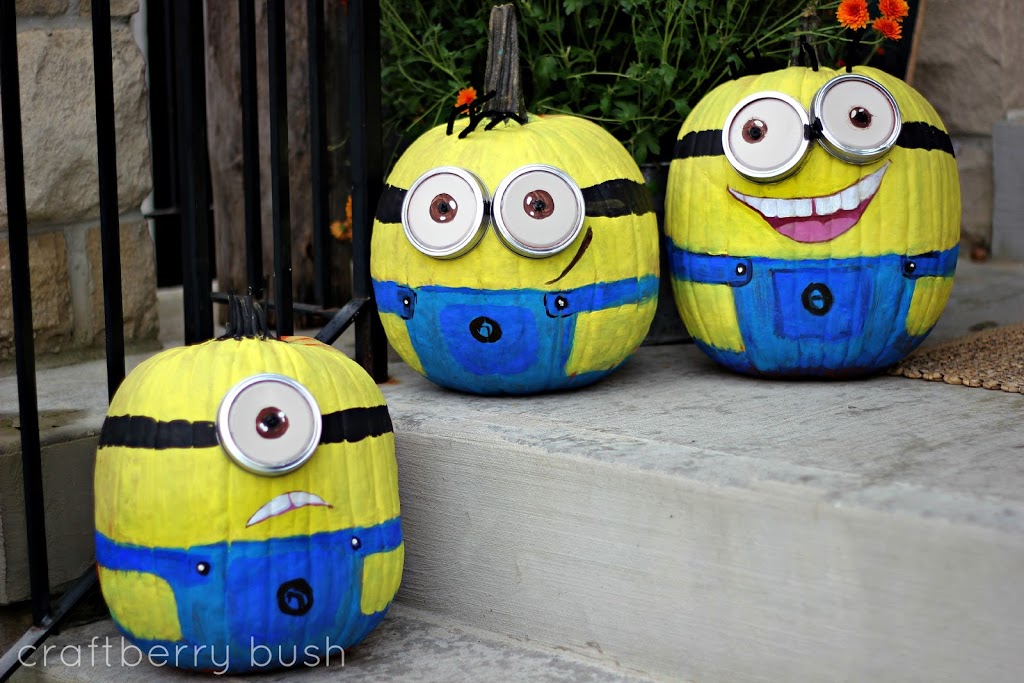 Almost everyone who came knocking at our door last year commented
on these little guys and many asked if it was ok to take photos…:)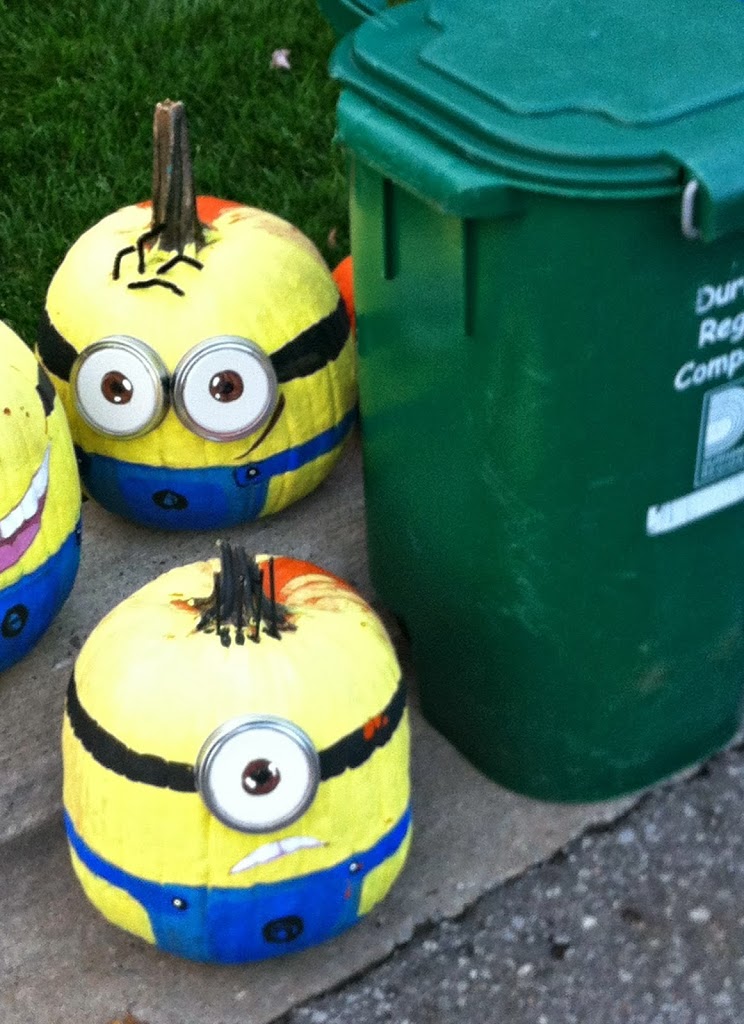 Here is a fun iPhone photo I shared on Instagram
last year after Halloween (on garbage day).
I love the expression of the guy at the front – very suitable.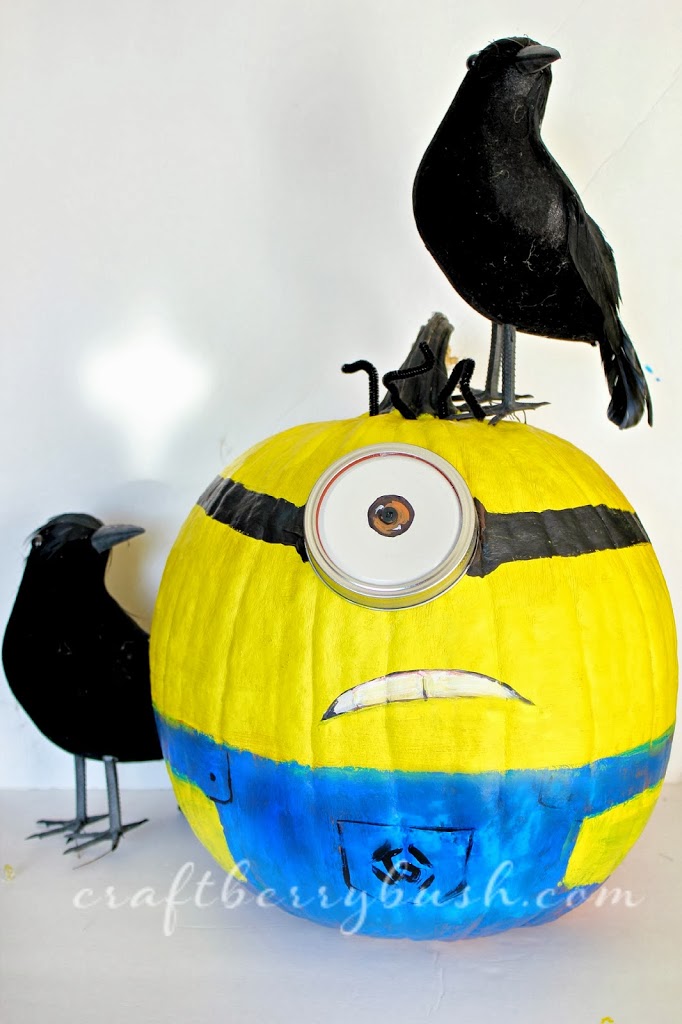 So there you go! I hope you give it a go and
enjoy making these awesome little guys!
Thank you so much for stopping by.
I hope to see again tonight for The Inspiration Gallery.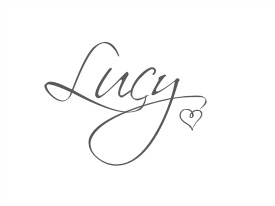 Don't forget to share this post with your friends!
Keep in touch with me via: