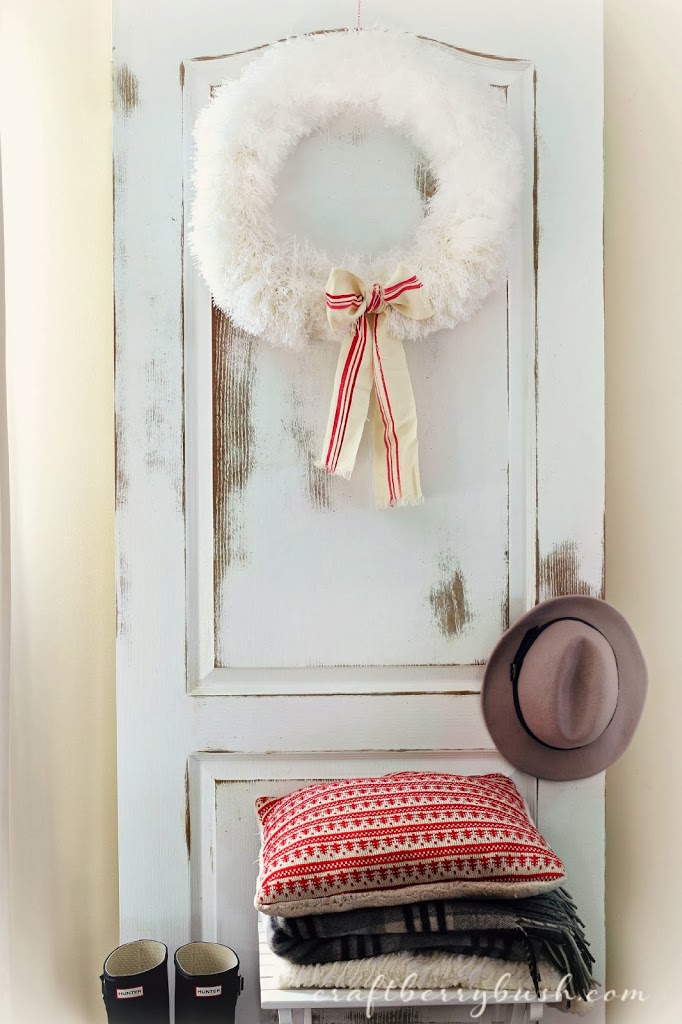 Hello friends!  I hope your week is going great.  
Here is my very first Christmas post of 2013. I know that for some, it might be a little too early, but I just could not wait to share with you what will be either a) my most brilliant idea to date, or b) the most ridiculous thing I have ever done. 
You can be the judge.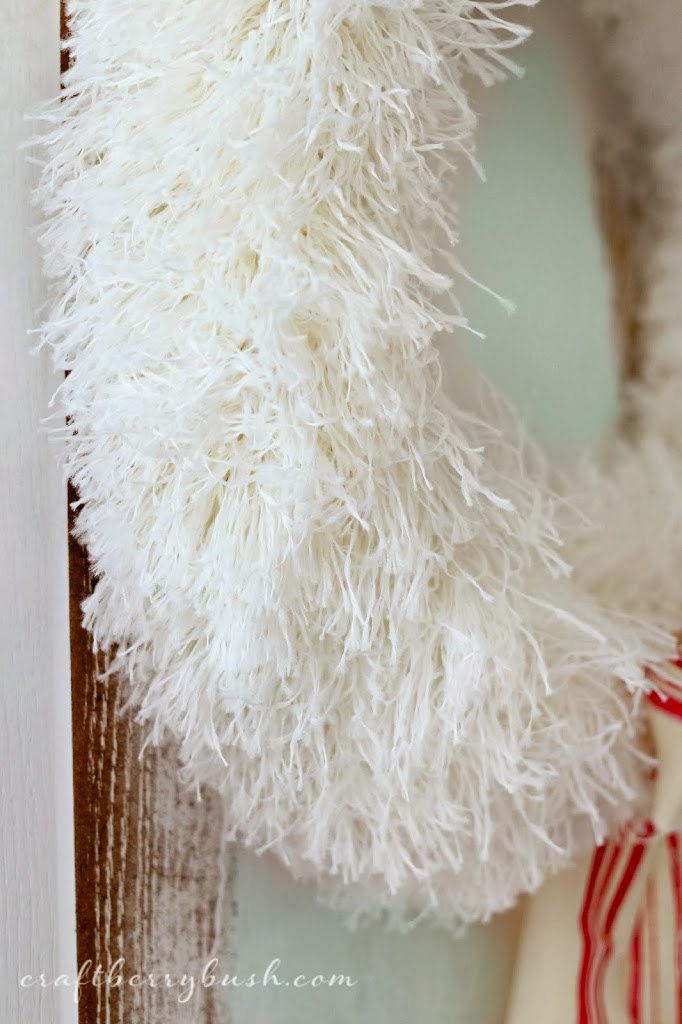 There are certain things one can refer to as 'thinking outside the box', and I believe this may qualify.  I was browsing through the aisles of the Dollar Store, I spotted something that had fallen on the ground.  Being the good citizen that I am, I picked it up to place back on the shelf but instead jumped right out of the box and into crazy land as I thought: "wouldn't these dusters not make the most beautiful and fluffiest Christmas wreaths ever?" 
I think I was using my inside voice at the time, but even if I hadn't, the huge grin on my face might have also qualified me as a tad crazy.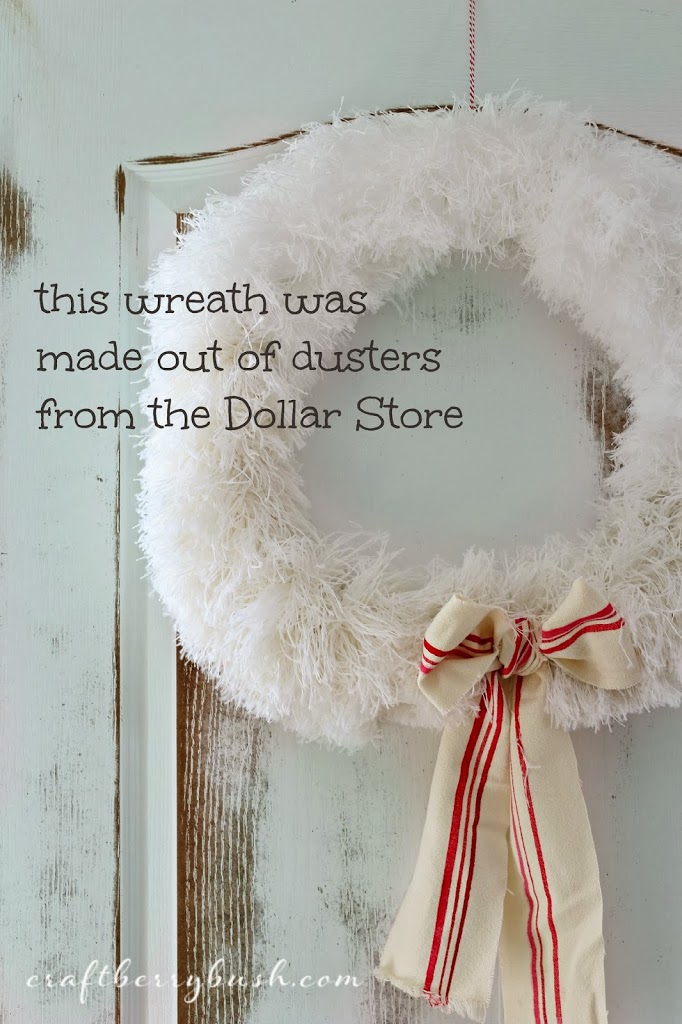 I quickly gathered my supplies and headed to the register.  While there, the lady behind me jokingly offered her home for me to try out my dusters.  I know I should have just laughed and continued my transaction, but nooo, I was suddenly uttering the words,
 "I'm actually making a Christmas wreath". 
She didn't have to say a word because the look on her face told me she was completely confused and I had officially been given the title of crazy. 
Here is what you will need:
 4 or more
Mircrofiber dusters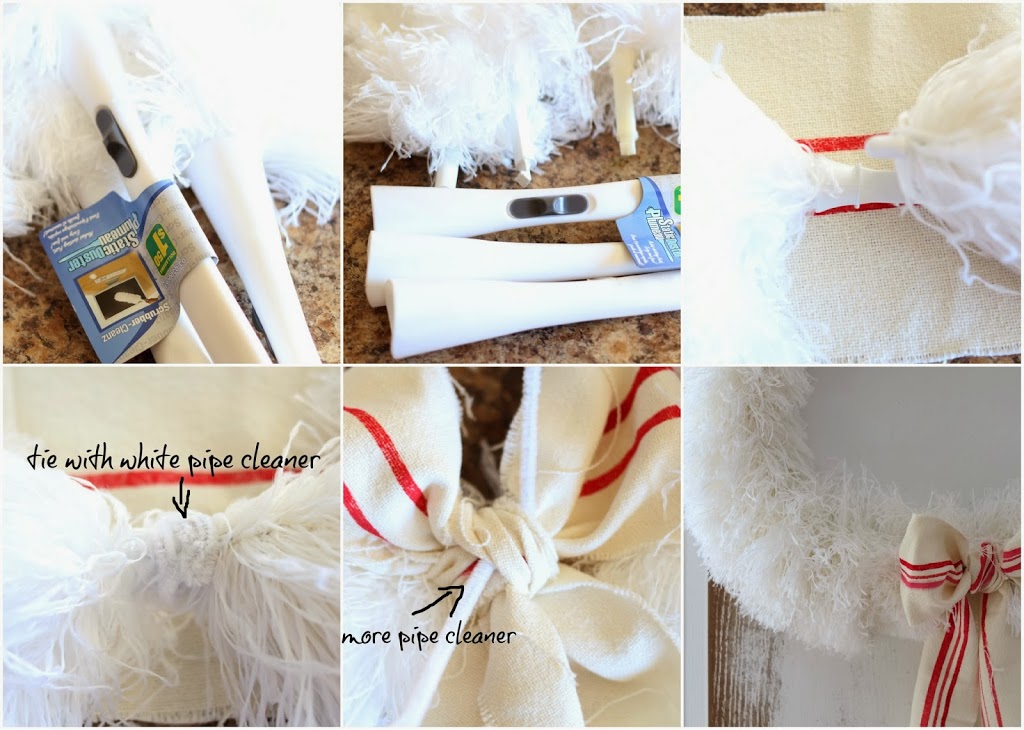 1. Remove handle from duster
2. Bend the duster's wire spine to form a bit of a curve
3. Uncover top of duster and move the tassels out of the way
4. With a white pipe cleaner, attach the bottom of the duster to the top of the duster and continue to do that until you form a circle 
5. For the bow, I simply used pipe cleaner to attach it to the wreath
Note: I made the ribbons last year and will have a tutorial later on. 
TIP: You can overlap the handles a little for more stability.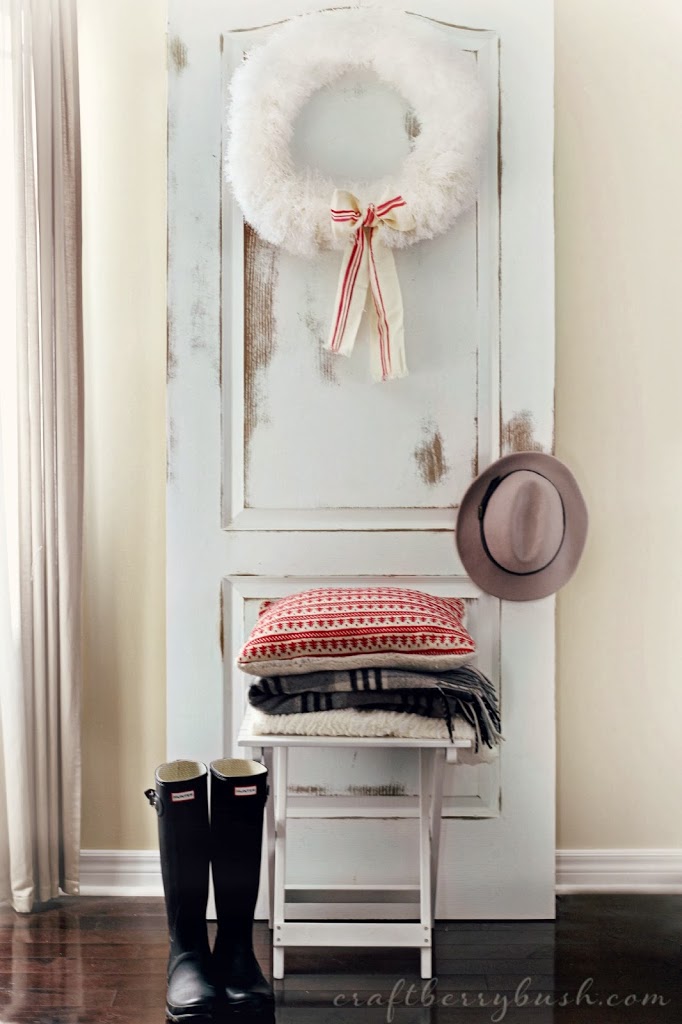 I don't know, I'm kinda digging them.  Plus,
any craft that costs less than
$5.00
and takes less than 5 minutes to make gets a thumbs up from me..:)
Thank you so much for visiting today! 
Hope you have a great day!