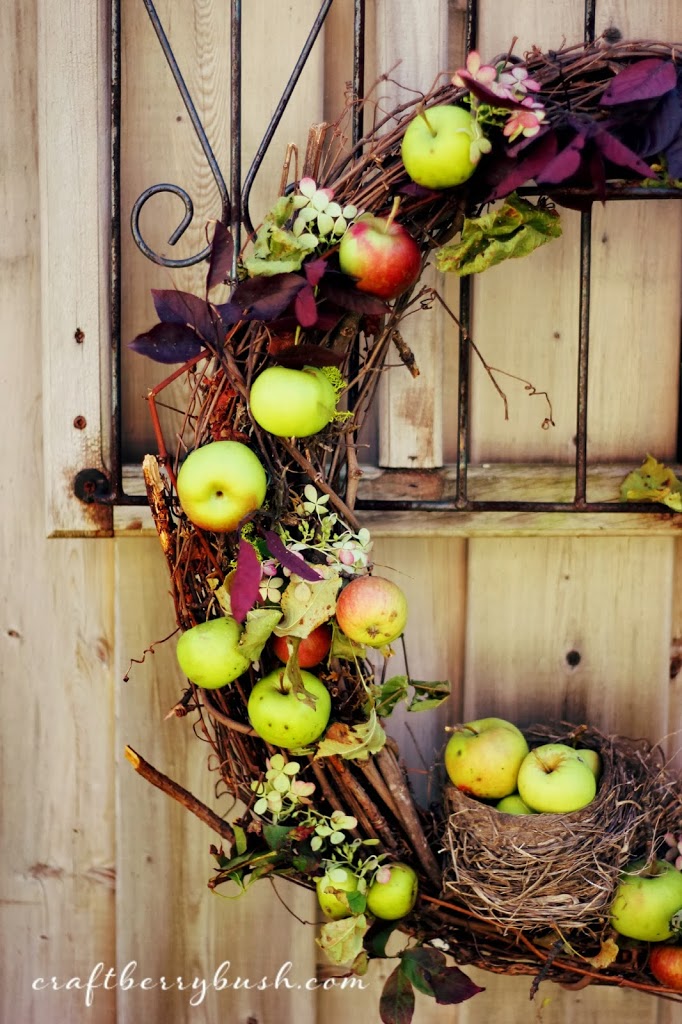 I hope your last weekend of the summer was a great one!
We had a fun but tiring weekend as our Bella hosted her first sleepover party. The best part of the event was after Bella said goodbye to her last friend, closed the door and turned to me with a big smile on her face to say 'thank you mommy, I am so tired'. It is because of that smile that these small parent sacrifices are so worth it.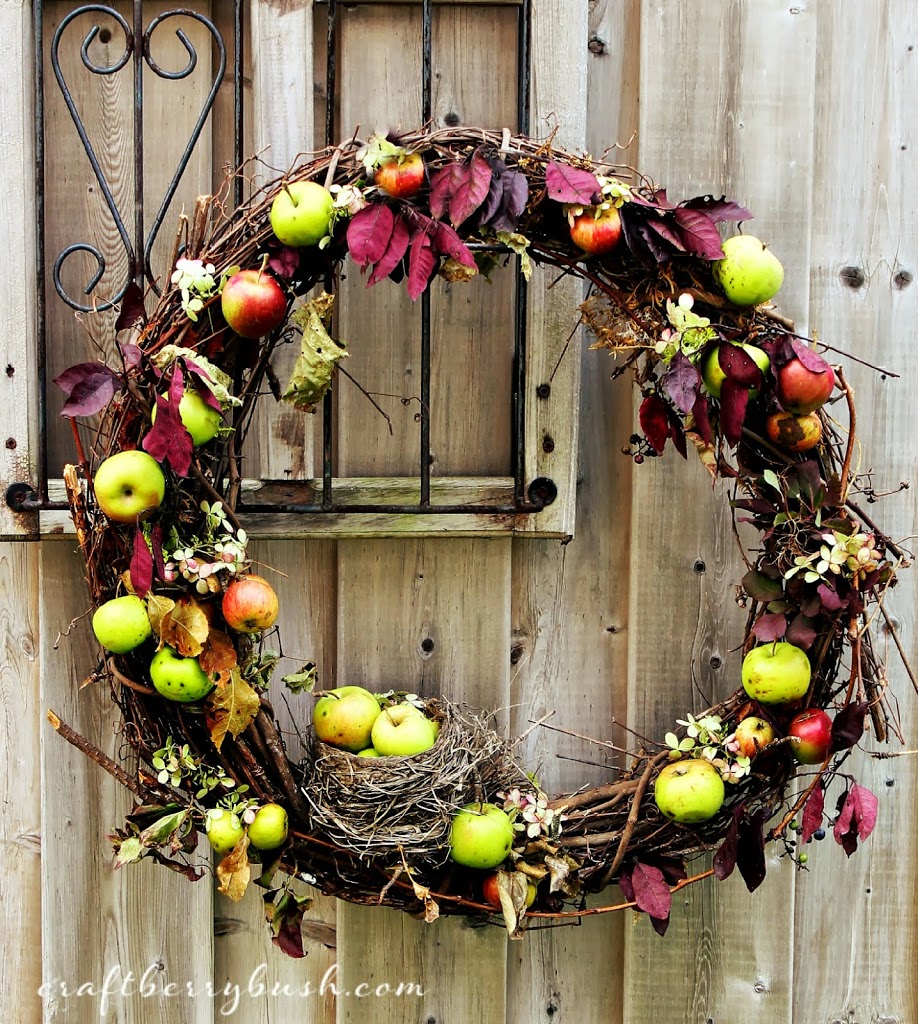 This weekend also marked the official start of fall and
this
beautiful season is truly upon us gracing us with its
cooler
temperatures and the slow change in scenery.
I have been playing around with a lot of natural elements
of late as I find there is no better way to represent the
true
essence of this season than with its own gifts.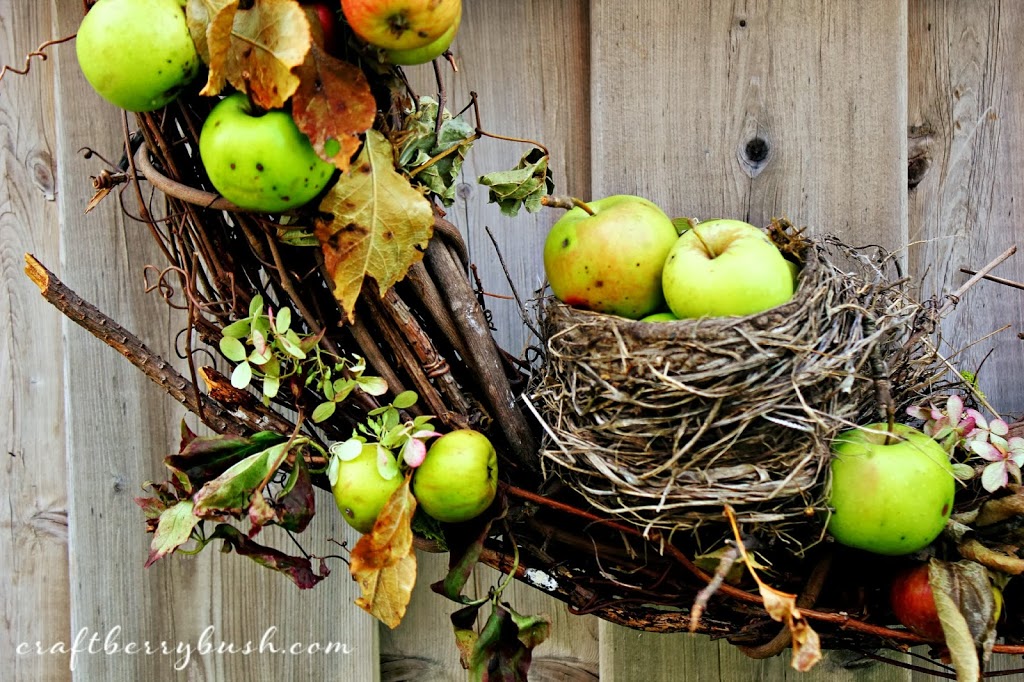 So last week while taking our dog for a little walk through the
forest,
I gathered some crabapples. Other than taking a few
photographs,
I wasn't sure what I wanted to do with them, but
as I was taking down
our Spring wreaths I had an idea.
(If you are new to Craftberry Bush, I would suggest reading
this post
,
as it gives you the story behind this nest; it's a cute little story)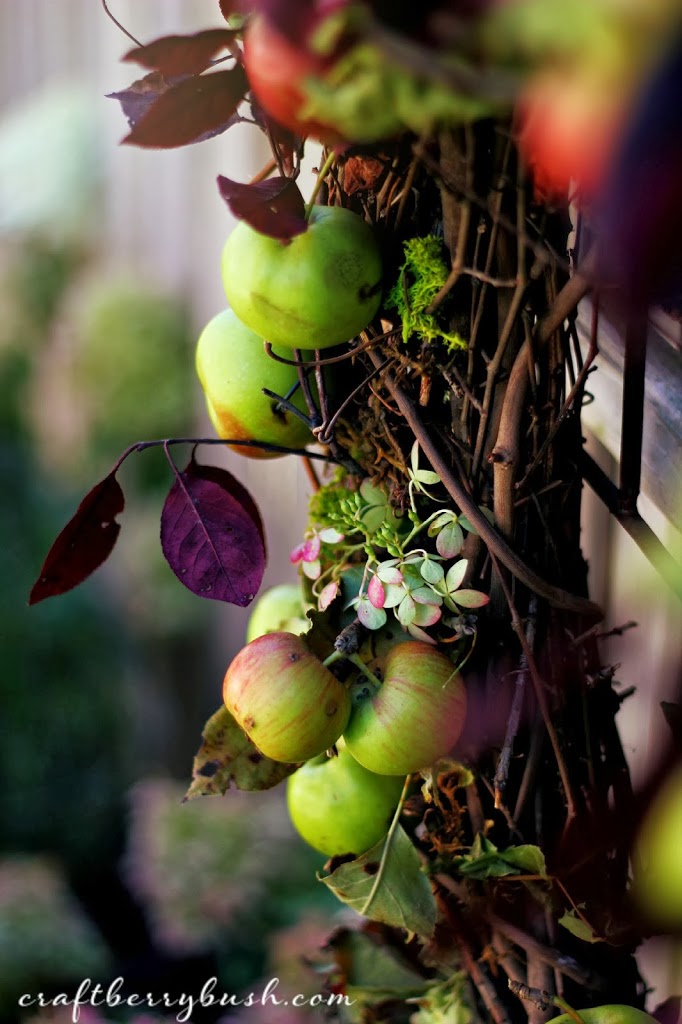 Enhanced with some beautiful leaves and the gorgeous hydrangeas,
as the weather cools down, this wreath will last a few weeks outdoors.
TIP: If you would like your natural element wreath to last even a little longer, you could spray it with an
anti-transpirant spray. It is a spray used to help minimize the plants from wilting or losing too much moisture and is often used during Christmas time and sprayed on greenery and is readily available at nurseries.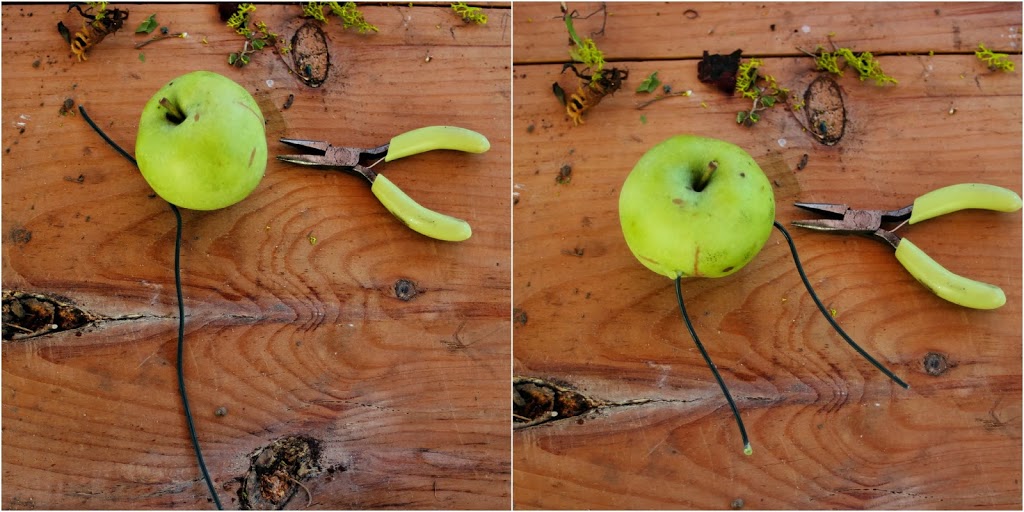 Attaching the apples to the wreath is quite easy. Simply thread some
heavy wire through the apple as shown and tie around the wreath.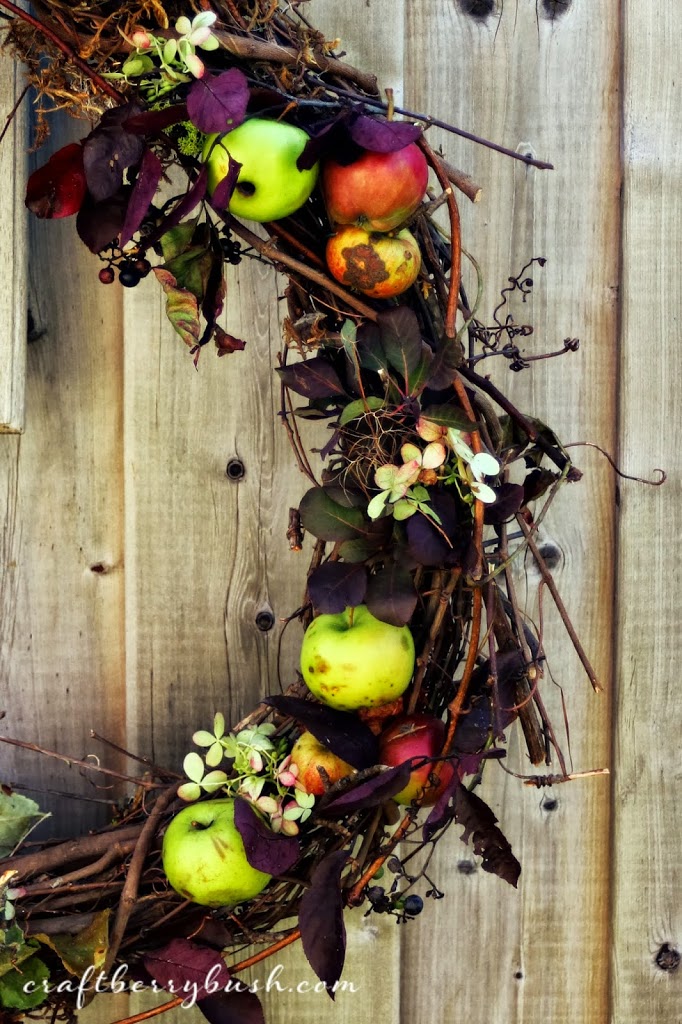 I'm a little obsessed with this wreath. It even makes doing dishes easier
as I can see it from my kitchen window while standing by the sink…ha.
Well, that's all I have for today. Happy new
week and thank you so much for visiting today!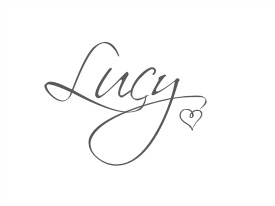 Keep in touch via