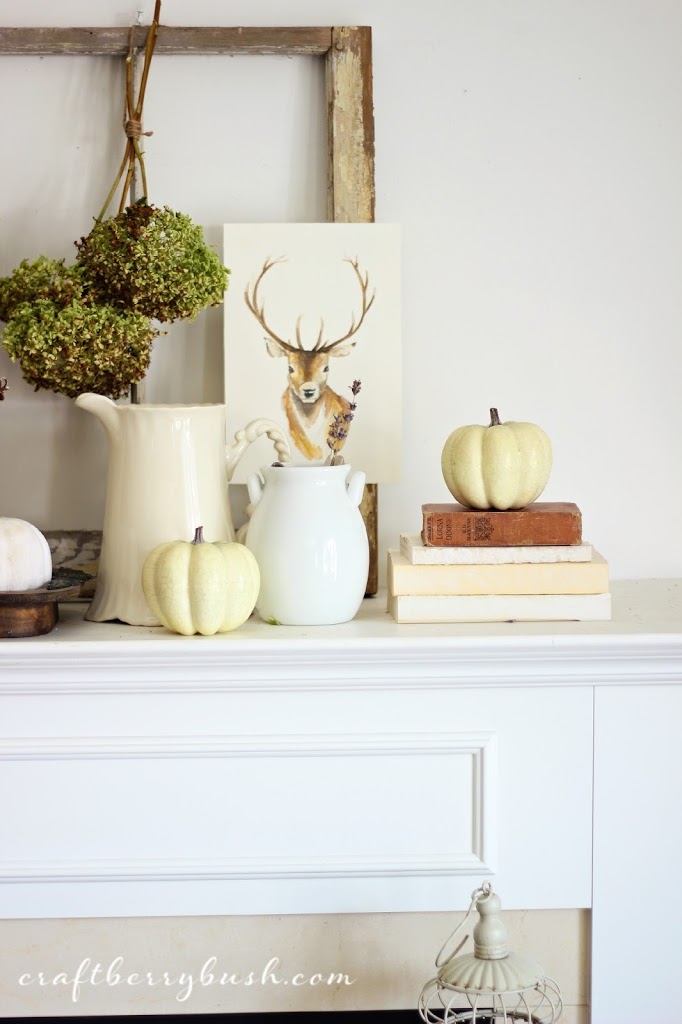 Hello everyone! I hope you've had a great week so far.
Yesterday I shared one of the early versions of this year's
fall mantel
and to
day I thought I would share the entire evolution of the mantel process.
Before anything else, my apologies for the quality of the photos.
As mentioned
in my previous post, I often take a quick photo when staging a vignette or
mantel
to provide perspective. As such, many of the these photos were taken
quickly
and without regard for lighting with some of them even being a little blurry…eek.
Nevertheless, here is the evolution of the fall mantel….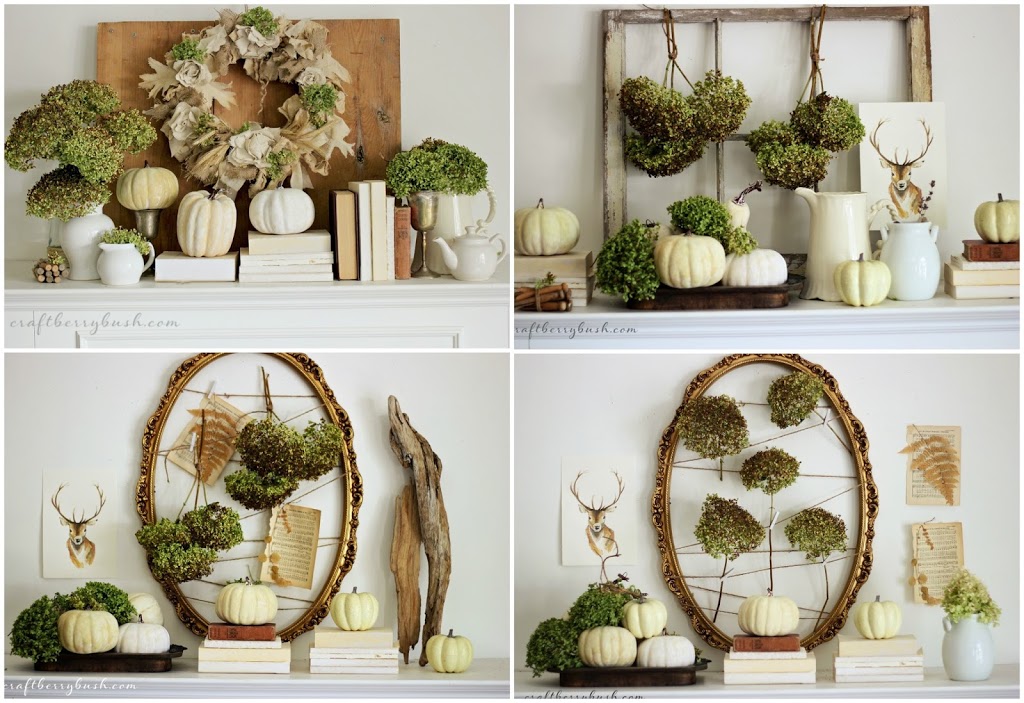 This collage gives you the entire picture, b
ut
let's take a look at each of them individually…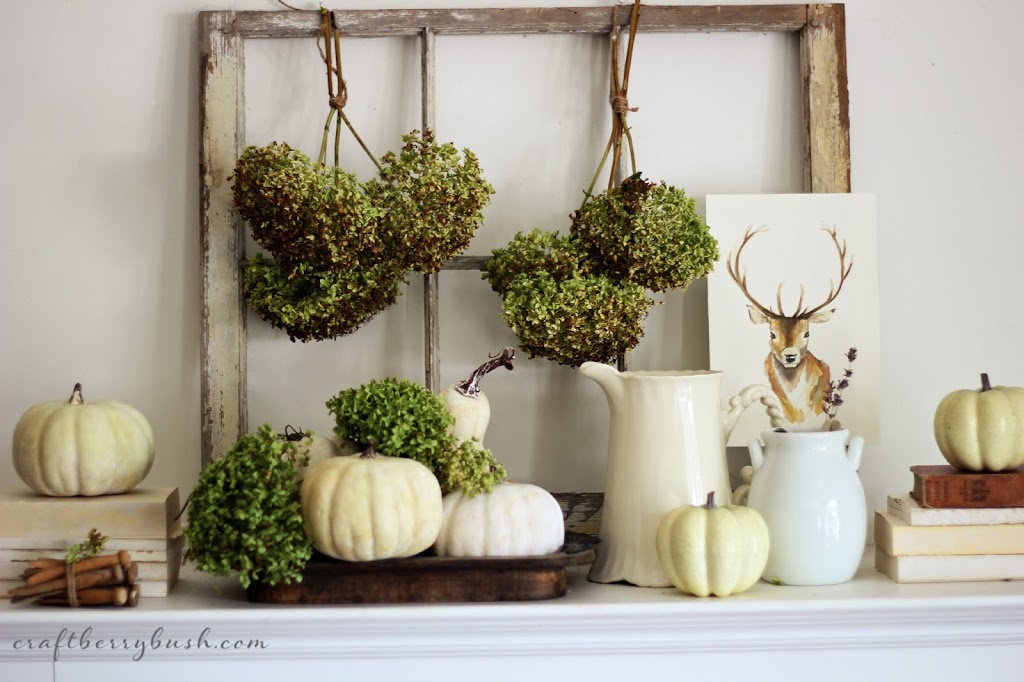 There was no doubt I wanted to use dried hydrangeas and
neutral
colours.
I like the way the hydrangeas look hanging on the old
window frame,
but felt it was too small for the scale of the wall.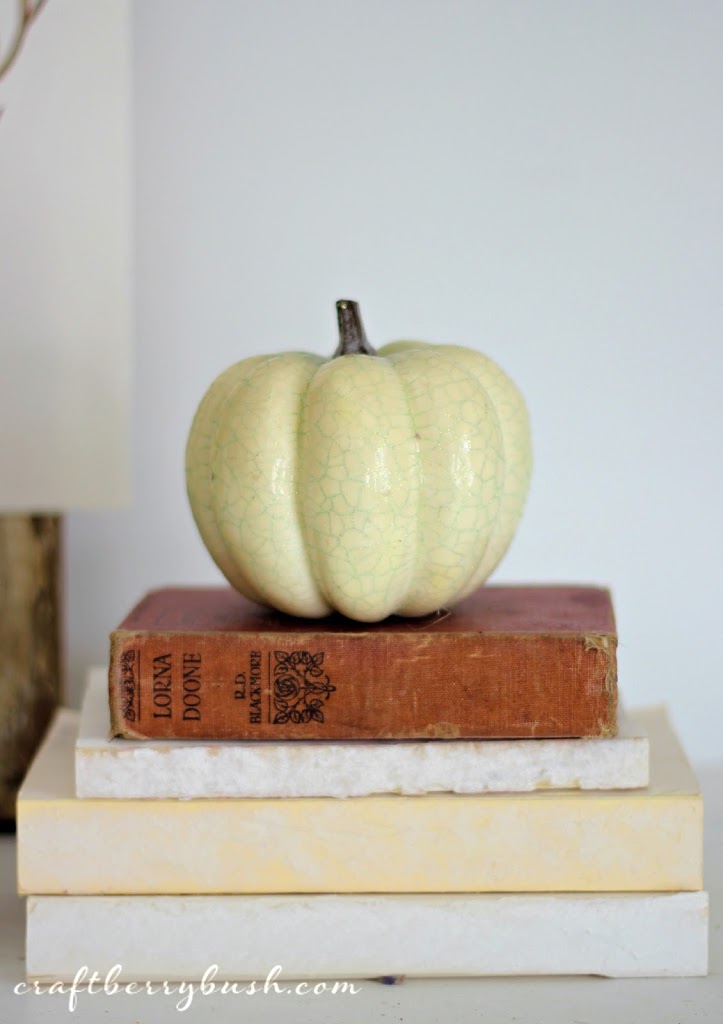 I had to use fake pumpkins because at the time, I could not
find
any real ones.
But I think it looks okay sitting on the old books, no?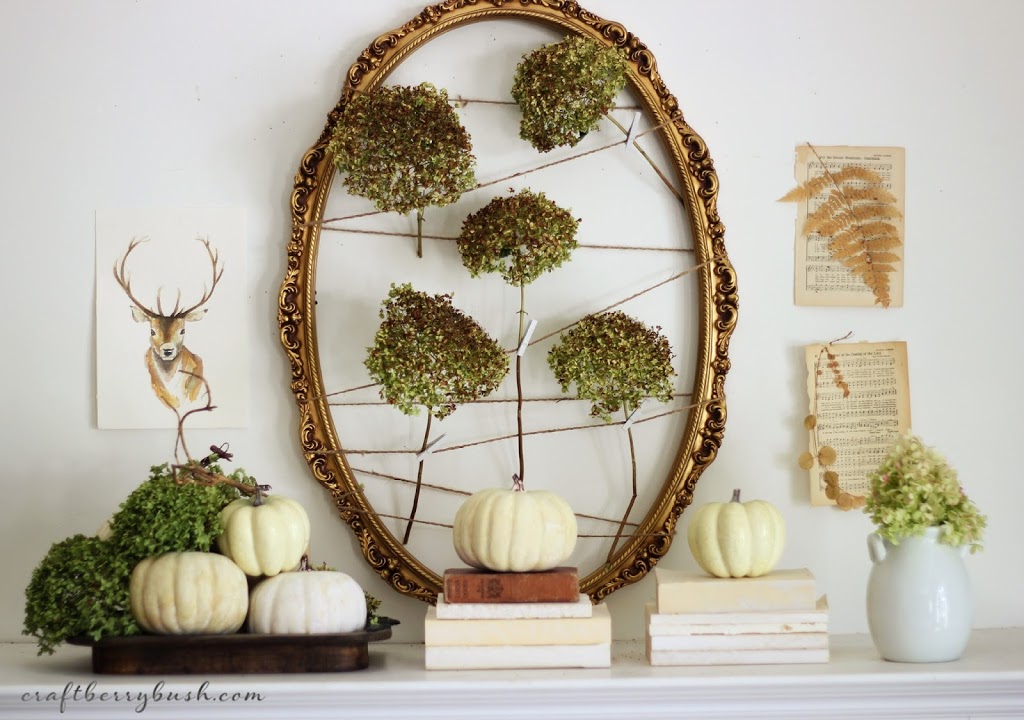 Even though I really like the old window frame as the backdrop, I was still
loving
the idea of using the old mirror frame I had used for my late
summer
mantel (here).
The hydrangeas just seemed to be positioned too
symmetrically
and if you've
been following me for a while, you will know
symmetry
and I
do not get along as
I find it constricts my creativity.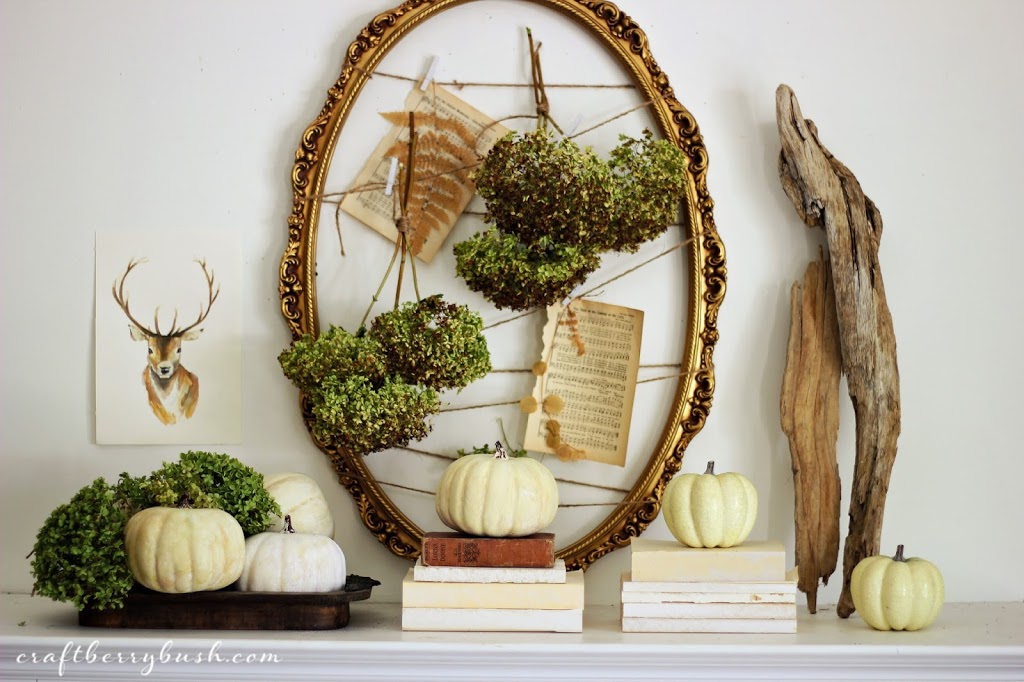 So I decided to hang them in bunches, incorporate music sheets
into the frame and place a piece of driftwood on the right to fill in the
space
and balance both sides
(without being symmetrical).
The rearranging of the mantel happened over the span of a week
and
at this
point I was getting really frustrated, so I left it for a couple of days.
This particular
one, grew on me but I wanted to try one more…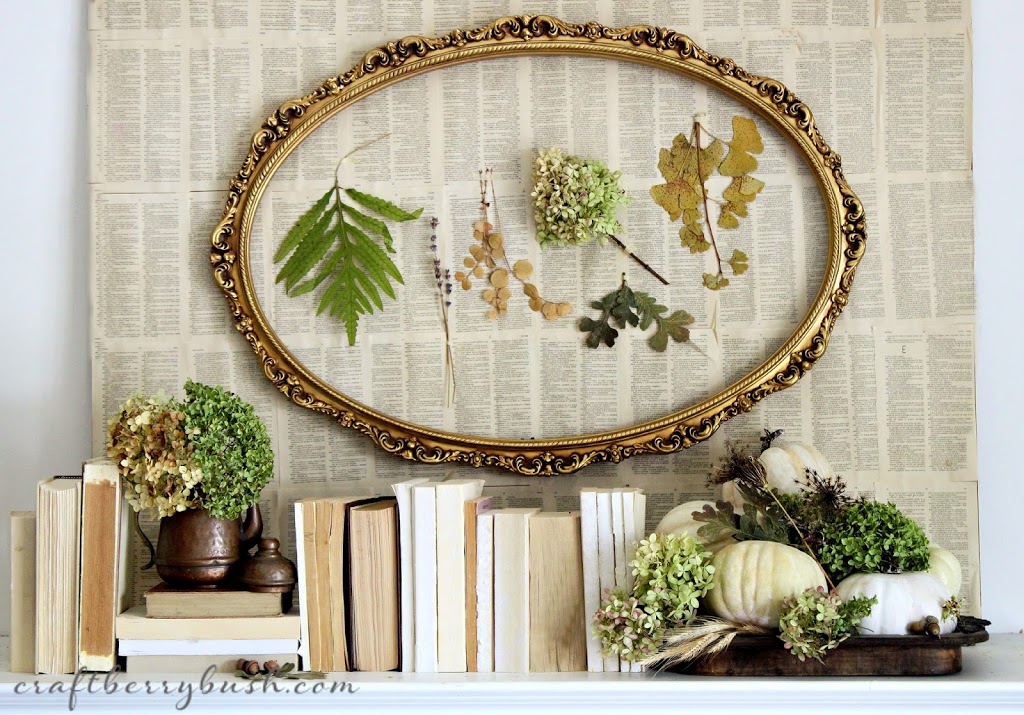 …and decided to go with this one for two reasons:
1. I was honestly tired of changing it
2. I really like the idea of displaying summer's fallen beauty in the frame.
I think it makes it unique and I like unique.
So there you have it – the evolution of the fall mantel.
What do you think? Do you have a favourite?
I hope this inspires you to try different things and allow your creativity to guide you.
Thank you once again for taking the time to visit.
I hope to see you again tonight at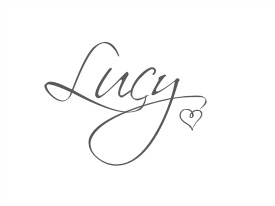 Don't miss a thing ! Follow Craftberry Bush via





linking to Thrifty Decor Chick Fall mantel party.